Technological advances in the algorithms used by search engines now rely on the rules of semantics to display the best search results to Internet users
The direct consequence of this is the adaptation of SEO practices to respond to this new form of search at the search engine level.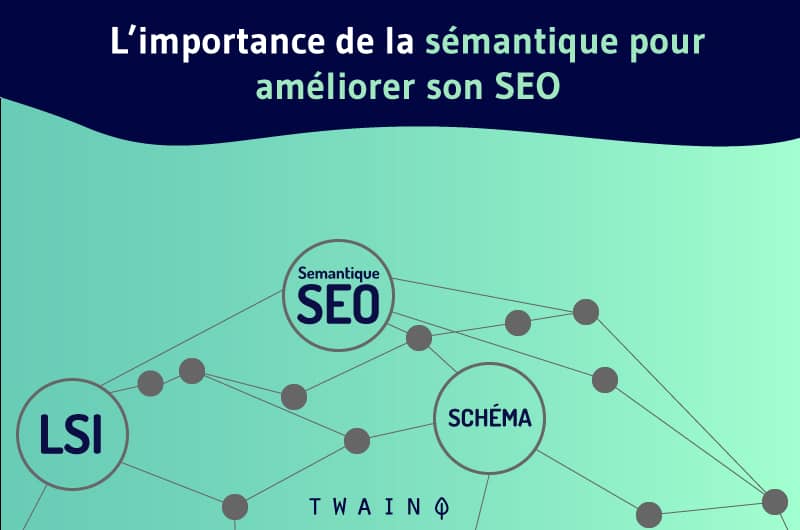 We talk about semantic SEO to designate the actions of SEO experts who contribute to the optimization of their content for the requirements of semantic search
What is semantic search?

What is its importance on SEO?

How to optimize your content semantically?
These are the questions that will be the subject of this post.
Chapter 1: What is semantics and why is it important for SEO?
In this first chapter, I will define what is meant by semantics and why it is important for SEO.
1.1. what is semantics
From a linguistic point of view, semantics is the study of the meaning of words
In the context of search engines, semantics can be seen as the way search engines understand the queries we send them
Seen from this angle, SEMANTIC SEO would then be the fact of optimizing a content for keywords as well as for the lexical field of the subject.
Why is semantics important for SEO?
Today, the practice of SEO is inseparable from the issue of semantics. This is due to the progress of search engine algorithms. The importance of semantics for SEO is justified by several reasons
The first reason is that search engines are becoming more and more powerful and equipped with intelligent algorithms
They no longer stop at keywords to display results, but rather seek to understand the intent or meaning of queries in order to offer users the best content: this is semantic search
Semantic search is defined by the site moz as: << a search, question or action that gets meaningful results even when the retrieved items do not contain any of the query terms or the query does not involve any query text>>.
The second reason why semantics is important for SEO is because of the way people formulate their queries.
Indeed, for most Internet users, the queries formulated are neither precise nor concise
In addition, there is the ambiguity of words.
In other words, most of the words that Internet users use do not have a definitive meaning
Thus, from all these elements, search engines must process the way the ideas are expressed and match it to the elements of their index.
A final reason for the need for semantics in SEO would be the fact that users often do not understand the process behind a query
For example, at the Google level, the display of search results is based on several analyses and elements such as
The lexical hierarchy:

At this level, Google proceeds to the study of the possible relationships between the words contained in a query and the classes.

The entities

these are objects or concepts that have a clearly defined meaning (names of people, places, things)

Personal browser history:

Thanks to the results of your personal history, Google displays the results in a more personal way.
Apart from all these elements, the importance of semantic search for SEO is justified by the benefits it can bring. Semantic search can actually allow
To develop the traffic of a site thanks to long tail keywords;

To give several entry points to your site because of the plurality of long tail keywords;

To position yourself on several keywords.
In short, all the elements that an excellent web editor must know how to exploit.
Chapter 2 The tools of semantic search SEO
At the level of Google, here are the tools that intervene in the understanding of queries and search intent of users
2.1. The Google knowledge graph
This is a knowledge database from Google launched since 2012
This database allows it to match a keyword to a semantic search
This database also allows Google to answer factual questions that are asked
The main strength of the graph is that through it you have a plethora of information on simple questions and known searches.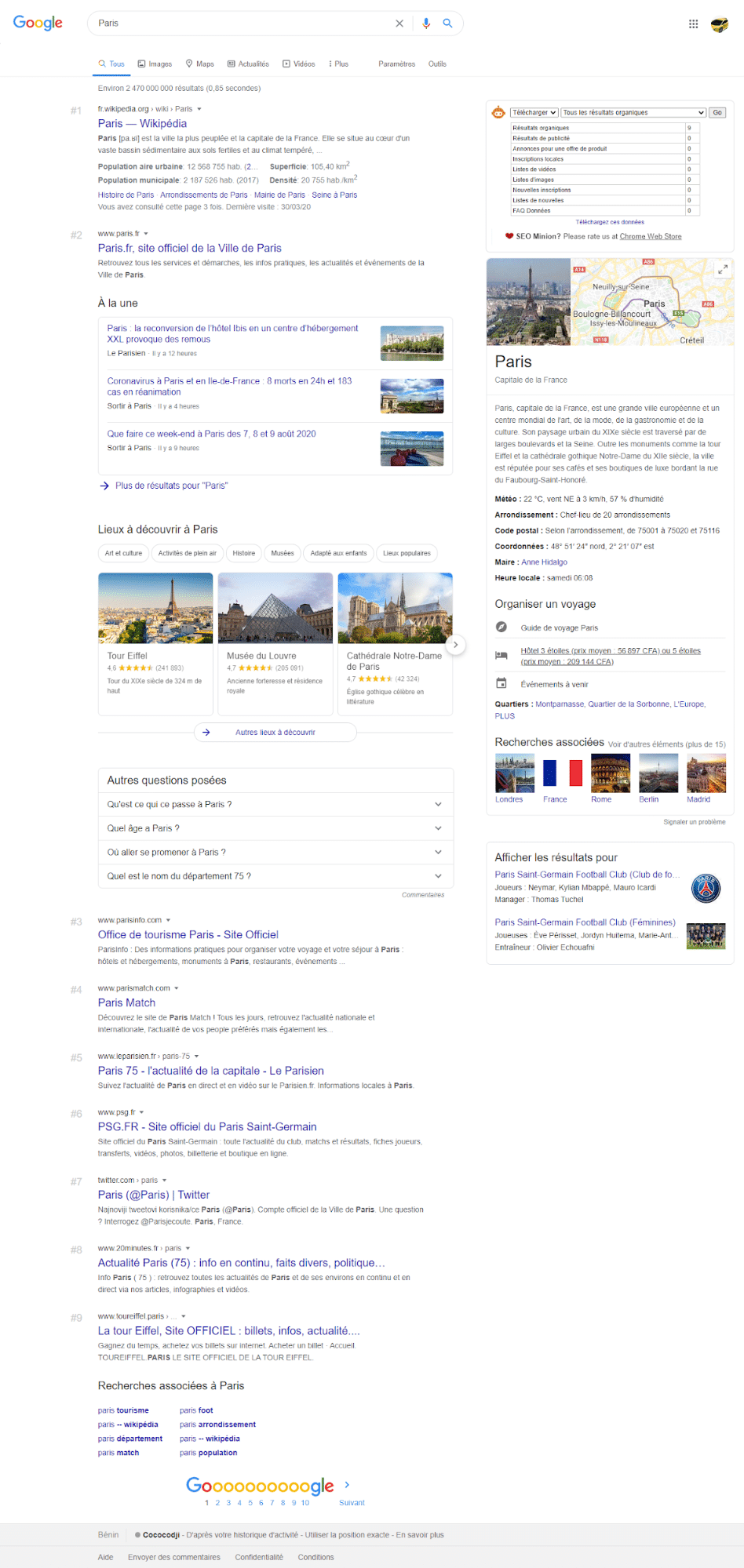 The database is enriched by entities that are extracted from the texts.
2.2. hummingbird
Still called hummingbird, Hummingbird is an algorithm of Google launched since 2013. It focuses on understanding Internet users and their search intentions. Hummingbird analyzes and understands queries in their entirety
This allows Google to display on the screen of the user results pointing to pages that respond effectively to the question asked
The objective of this algorithm is to get closer to the real search intention so that the Internet user can receive relevant data.
2.3 Rank Brain
Introduced in 2016rankbrain is an artificial intelligence product integrated into the Google search engine that allows it to learn itself.
This AI system helps Google to analyze and understand complex queries to provide users with more relevant answers. It is based on the following technologies
Machine learning: artificial intelligence technology that allows machines to learn without being programmed.

Deep learning: Artificial technology derived from machine learning where the machine is able to learn by itself.
The role of RankBrain is to establish links between the requests of Internet users and to build links to better respond to complex requests.
2.4 Google Bert
This is an algorithm that allows us to understand the search intentions of Internet users. It acts mainly on long queries
It was launched in October 2019 with the aim of providing information that is always more relevant to the queries addressed to the Google search engine.
With this algorithm, the queries of Internet users are taken as a whole and in context whether it is long expressions, linking words, complicated words, prepositions, nuances or polysemy of words
Simply put, it is an algorithm designed to understand natural and conversational expressions.
Google Bert is built on the basis of a neural network that processes natural language thanks to the deep learning system associated with it, it analyzes the expressions that precede and follow the keywords to understand the intention of users
It allows:
Solve homonymy problems;

Put sentences in their semantic context;

Determine nuances in queries;

Predict the phrases of a query.
For SEO, Bert will allow Google to better judge the relevance of pages.
These different technologies allow search engines to browse websites and analyze the content to better rank them: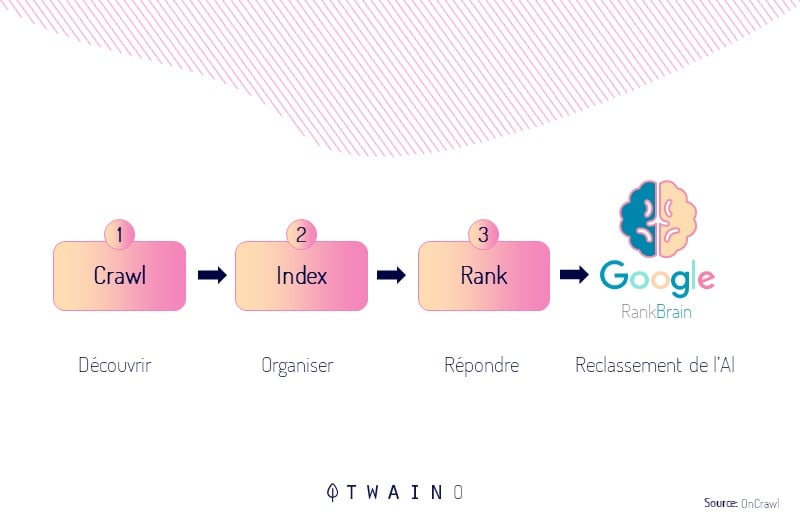 You can also see that these different technologies with which Google has equipped itself are aimed at better understanding natural language and more precisely the context of words
Thus, the more a term is surrounded by its semantic field, the more it will be relevant for Google
For example, the word apple can have several meanings taken individually. But when it is accompanied by business or fruit, it takes all its meaning
Chapter 3: How to optimize your content for semantic search
In this chapter, I will show you different elements you can act on to improve your semantic SEO.
As you have understood, the semantic search is the fact of proposing content that brings great added value to the request of the user
Indeed, it must be a detailed, precise and complete content, providing a precise and relevant answer to the user's questions
For a web editor who writes content for semantic SEO is
3.1. target topics rather than keywords
Since search engines are now practicing semantic search, optimizing the same content for different keywords will no longer be beneficial enough for you.
Because Google understands the meaning of different keywords and will rank your content the same way for those keywords
Given this, it is no longer about writing content to cover a single keyword, but rather to cover a topic. To address the elements in depth so that Google will no longer rank your site for a single keyword, but for many keywords.
3.2. Use the
keywords
long tail keywords
Long tail keywords are phrases consisting of three or four words. They are specific to the information or product you offer on your website.
Long tail keywords are generally used by Internet users to search in Google. Because they translate more explicitly what they are looking for on the internet.
3.3. Answer the questions suggested by Google in the search results
For some queries, Google shows us the fields: "other questions asked".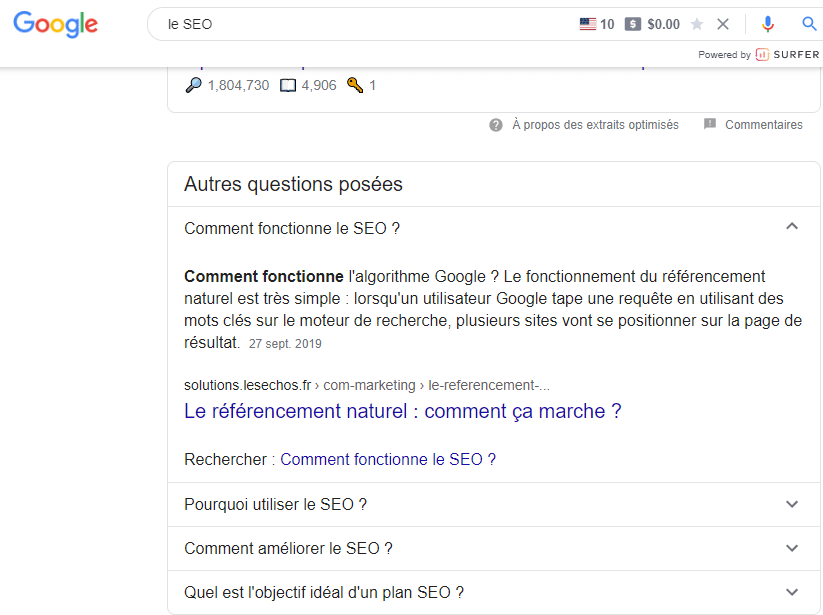 These questions are mostly interesting and you can try to integrate them into your content
Indeed, the answer to these questions can allow you to gain some positions in the search results, but also to appear in this field which will give more visibility to your site.
3.4. Analyze the search results
Before writing a new content or article on a topic, it would be better to first look at the search intent
To do this, simply do a search for the topic you would like to cover and analyze the different results that are displayed to understand the "search intent".
3.5. Write long and detailed content
According to the site Backlinko, writing long content is an essential condition to do Semantic SEO.
However, it's not about filler or digression, but rather organizing and covering your article in such a way that the reader will find all the information they are looking for by reading this one article.
This will give you a significant competitive advantage on SEO.
3.6. Strengthen your content by using internal and external links
Internal links allow you to link different pages of your site. For example, they allow you to direct the readers of one of your articles to other more relevant content.
External links are links that lead to other sites. When you build them correctly and when they are quality content for the reader, it allows you to increase the visibility of your site.
Links allow you to enhance your content or that of other sites. Moreover, when the anchor text of these links is strong, it helps Google in the treatment of your content and therefore its display in search results.
Chapter 4: Tools to use to improve your efficiency in optimizing your content for semantic search
Here you will find most of the necessary tools to use when talking about semantic SEO.
4.1. yourtextguru
Yourtextguru is a writing tool designed to help web writers. It provides several guides indicating the words that should be used in an article to facilitate its ranking by search engines.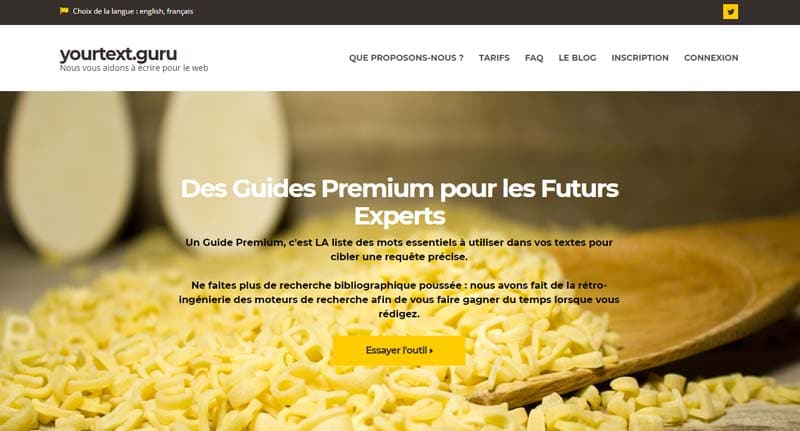 Indeed, from the keyword that you propose the algorithm of yourtextguru provides the most popular words and expressions.
4.2. 1.en
1.en is a tool that allows you to optimize the content of your page by analyzing and making recommendations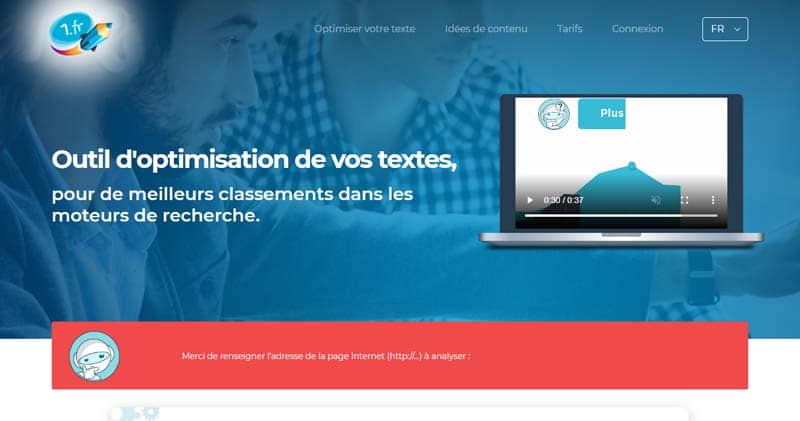 1.fr is a writing assistant dedicated to writers and web.
It allows you to study the semantics of your content, to improve your articles by enriching the grammar and vocabulary for search engines
The tool offers you among other features:
The quality of your text and formatting;

Enunciations and text orientation;

Lexicology and synonymy of the content in line with the positioning and the e-reputation of your website;

The lexical unit.
4.3. keywordtool.io
This is a long tail keyword research tool that provides you with several suggested expressions based on real users' queries.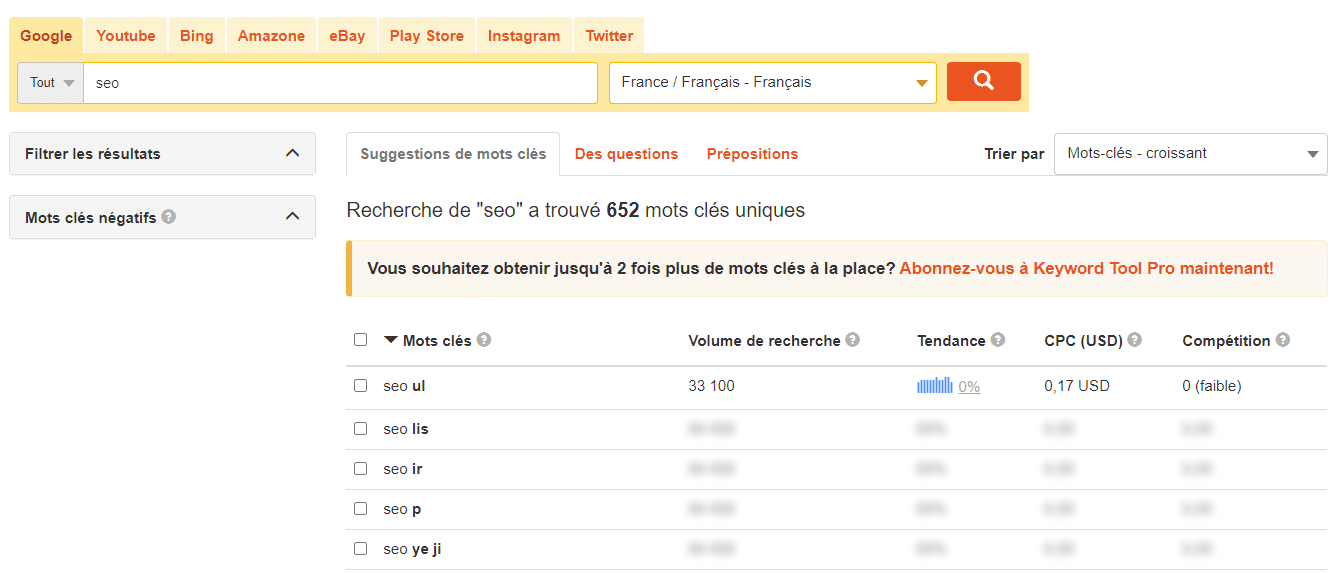 In its free version, you have the possibility to discover up to 750 long tail keyword suggestions. For each keyword search performed, you have in addition to the keyword suggestion
The search volume ;

The trend ;

Cost per click;

Competition.
4.4 Google Trends
Google Trends is a tool for analyzing search trends around the world.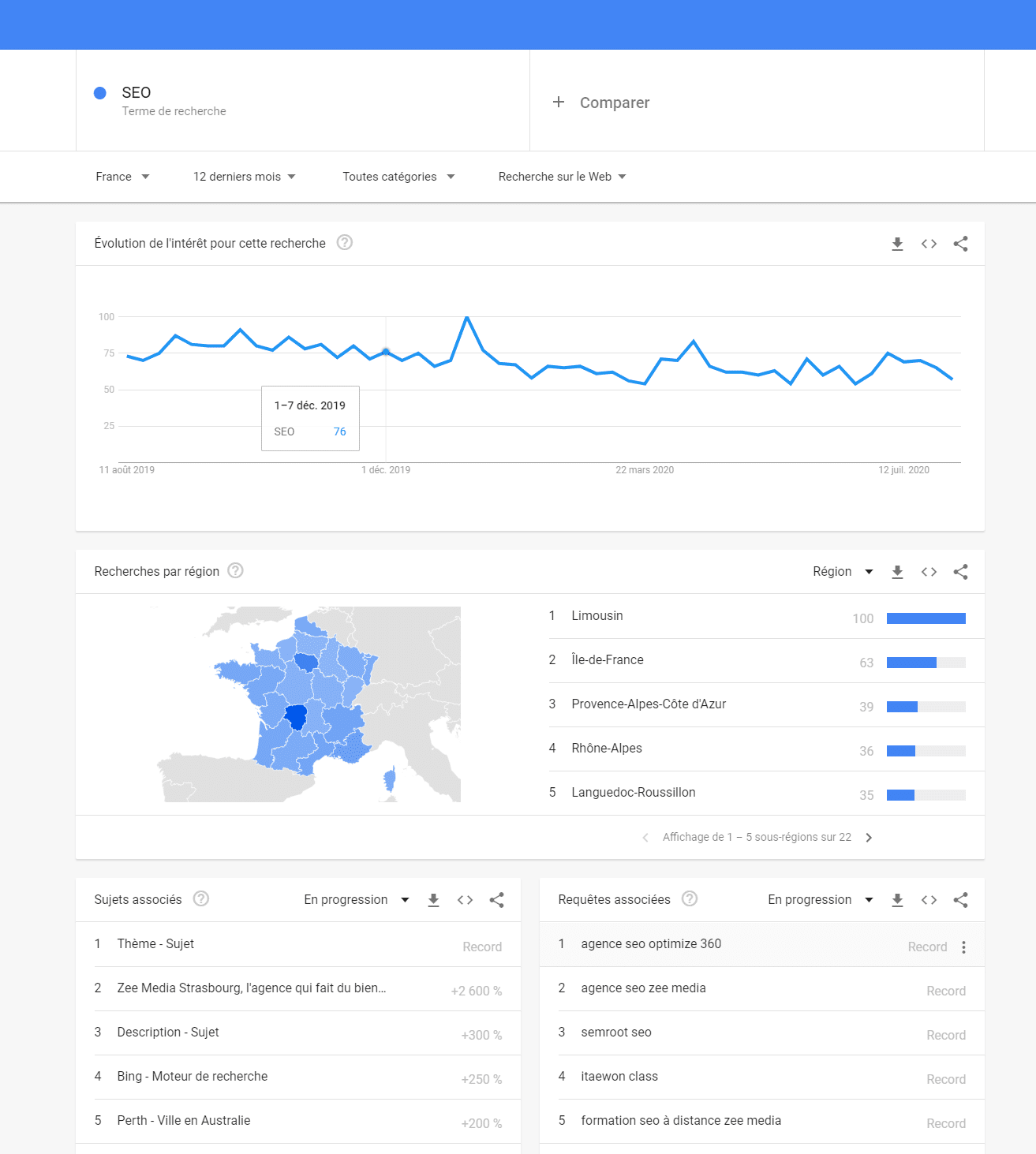 It allows you to calculate the number of searches made by Internet users over a given period and allows you to observe the evolution of the number of searches over time.
It also offers you associated keywords
The searches you make on Google trends can be done according to the category, the geography, the season.
You can also compare two keywords to analyze their performance.
In summary
Search engines are constantly evolving to offer users the most relevant results possible. It is in this logic that Google is gradually developing technologies capable of understanding natural language
This is why it has become very important to pay attention to the context in which you place your most important keywords
In this article, you have had the opportunity to find the Google algorithms that are involved in semantic search, as well as some tools and practices to optimize your content according to the requirements of this type of search
Note: This mini guide was written in collaboration with Loraine Louati of Llredac.fr