Surfer SEO is a cloud-based on-page optimization tool that analyzes and compares your site to those that are currently at the top of search engine results. Instead of assuming what Google prefers to rank, this tool performs a data-driven analysis that shows exactly what your website is missing.
57% of marketers say that developing on-page content is the most effective SEO tactic
This statistic highlights the fact that quality content is paramount when it comes to SEO.
But most SEOs emphasize off-page SEO tactics when it comes to improving site performance.
You might be wondering if there are any SEO tools dedicated to on-page tactics that actually impact site rankings in the SERPs.
Of course, Surf SEO is an SEO toolkit dedicated to creating quality content and on-page SEO.
In this guide, we discover in detail the usefulness of this tool for SEO and how to use it, including to:
Write optimized content;
Optimize your existing pages to rise in the rankings;
Discover new keywords to maximize traffic;
Find backlink opportunities;
Finding important ranking factors for specific content.
Finally, we will discuss the different subscription plans that Surfer SEO offers to its users.
So follow along!
Chapter 1: What is Surfer SEO and what is it for?
Like SEO tools, Surfer is an excellent toolbox to improve the quality of your content from an SEO perspective. In this chapter, we'll find out what Surfer is and how to use it to increase the performance of your web pages.
1.1) What is Surfer SEO?
Surfer is an SEO tool that examines why the best pages rank well for given keywords.
Based on these analyses, you will be able to understand what you need to do to create content that will help you outrank your competitors for those keywords.
Surfer assists you in two ways, namely in creating or outsourcing new optimized content and in optimizing already published pages.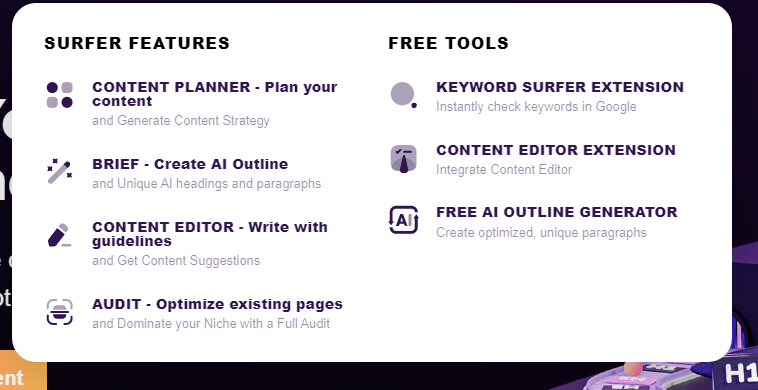 Surfer's content editor analyzes a set of elements on your pages by comparing them to the top ranked results for the same keywords.
These are :
The way your content is structured;
The use and density of keywords;
The wording.
Surfer then provides you with guidelines on how to create content with enough structure and wording to appear on page 1.
Instead of trying to outsmart Google or know their algorithm, just look at what works and follow that direction to rank higher.
Surfer also has a keyword analyzer with Audit and True Density features that allow you to optimize existing pages. Keyword research and common backlinks round out the Surfer SEO toolkit.
The ranking criteria used by Surfer SEO for the top ranking sites are around 500 and are data driven.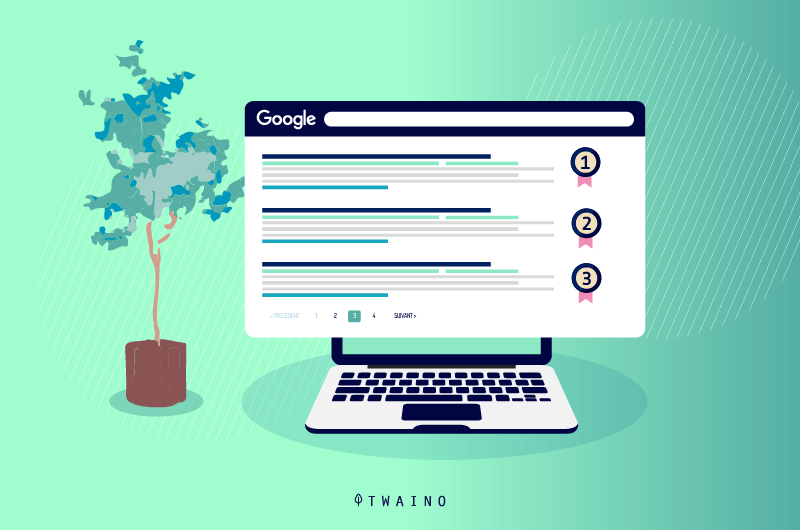 However, we would like to mention some key parts of the 500 ranking factors. These are:
Text volume;
The number of titles in an article;
The number of images used;
The speed of the pages;
The density of main and partial keywords;
Backlinks;
Reference domains;
The structure of the meta tags;
The structure of your content.
At a glance and with your SEO knowledge, you can see how important these ranking factors are. You probably remember the days when you struggled to optimize your page using some of these factors. Now, the Surfer tool does all the hard work for you and your team.
1.2) Who can use Surfer SEO?
If you're wondering who can use Surfer SEO, you should know that many SEO specialists are already using it to improve their content and that of their clients.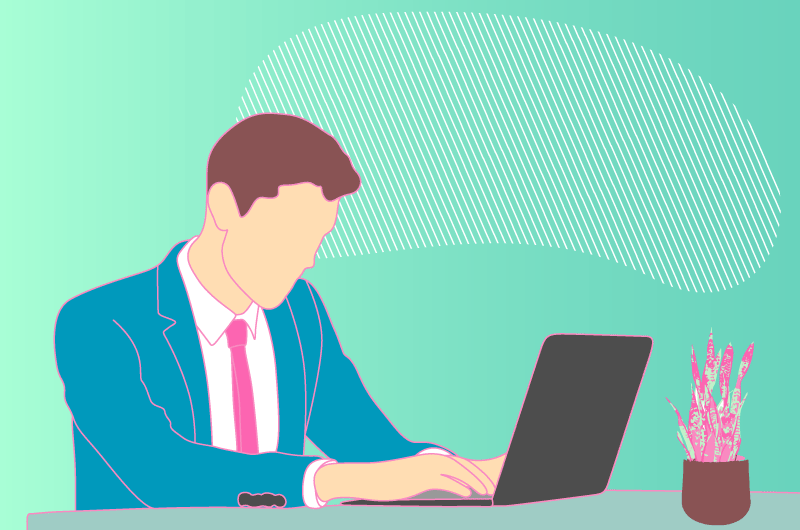 Surfer SEO is a tool that can be used by anyone, regardless of their business or professional status. It is one of the best SEO tools and is known for its ability to increase traffic to a website.
Besides, more traffic means more leads to convert and when you manage to convert leads, you make a profit.
1.3. Surf SEO: A tool that uses correlation to determine what is needed for on-page optimization
Now that you know what Surfer can accomplish, you're probably pondering the question, "How does Surfer SEO come to know which ranking factors are most critical to SEO?"
Unfortunately, search engines are not very transparent about their algorithms, making them difficult to understand.
Correlational SEO analyzes multiple ranking factors to determine which ones have the biggest impact on ranking.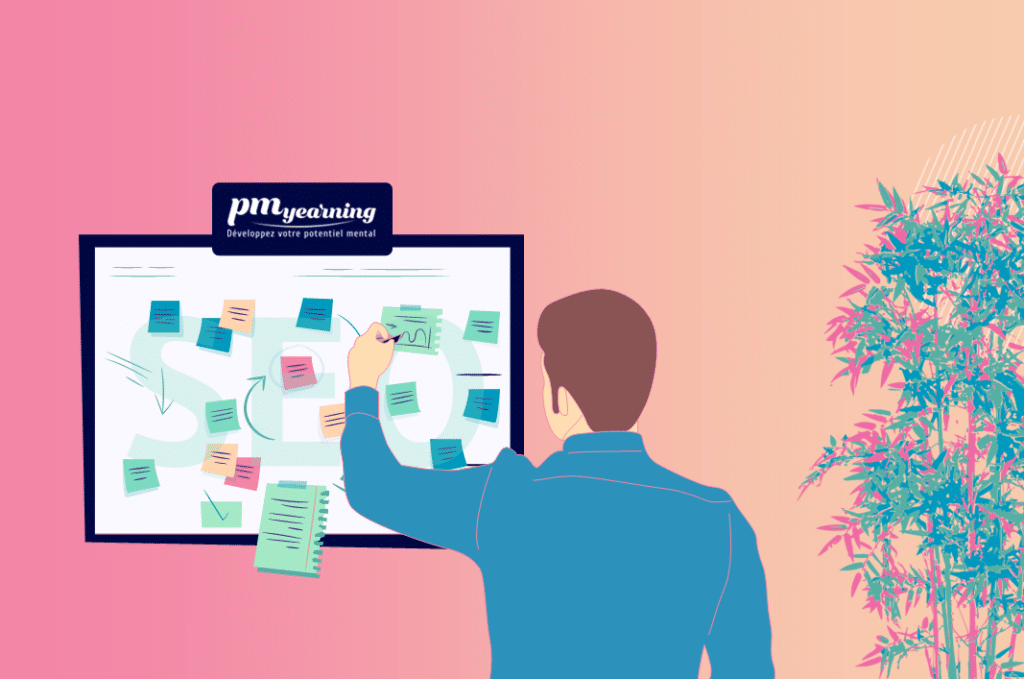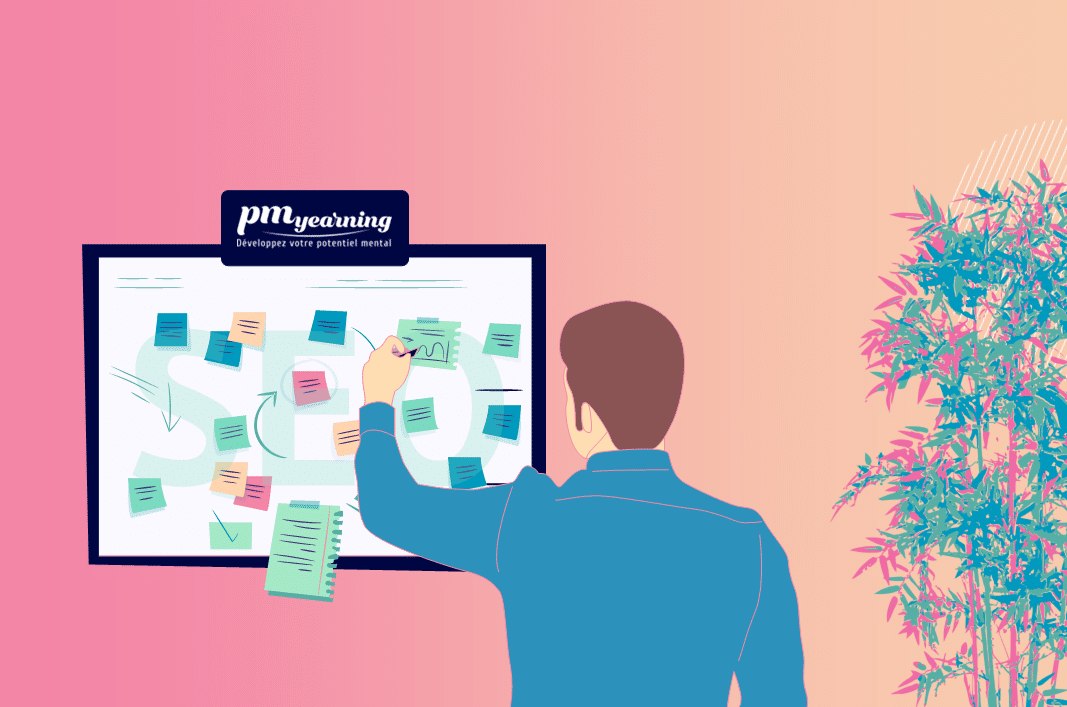 Surfer SEO's data comes from reverse engineering the search engine results page. The tool looks at what the top performing pages are doing that you are not.
Far from giving you rough recommendations or ballpark numbers ("aim for 1,000 to 2,000 words per article"), Surfer provides recommendations based on which pages are already ranking for your target keywords.
And these recommendations are not just about word count. Surfer also looks at,
The types of pages that rank best (e.g. long articles or quick answers);
The type of media they contain (e.g., graphics, lists, etc.);
The types of topics they cover;
The most frequently used words.
Surfer is far from being the first correlational SEO tool on the market. Cora and Page Optimizer Pro came along earlier and are both outstanding tools.
One of the biggest criticisms of correlational SEO is that correlation is not worth causation. Indeed, just because a competitor ranks using certain practices does not mean that those practices are the reason they rank
However, by optimizing your text to be similar (but better) to the one at the top of Google's results, you increase your chances of getting the top spot.
The trick is to determine which pages you are comparing yourself to, so you don't introduce the wrong type of change.
1.4. Choose the right competitors for your work with Surfer SEO
It may seem logical to look at the top ten results for your analysis, but you'll end up with a lot of flimsy data and ineffective advice.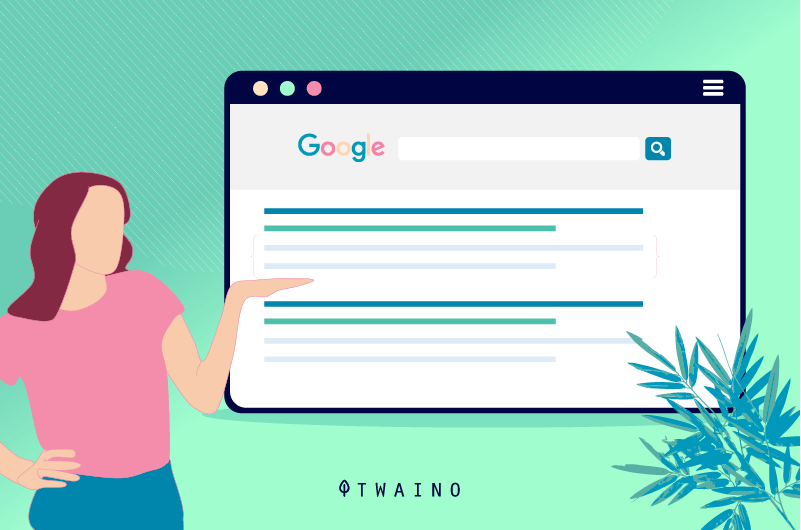 If you choose your competitors poorly, the "optimization" may actually hurt your ranking. There's no point in trying to compare oranges to apples, and the same rule applies to competitive analysis.
To get the most out of Surfer's correlative SEO tools, study pages that are close to yours, and don't compare yourself to sites that are not.
In order to better choose your competitors, follow these tips:
Don't compare yourself to very authoritative sites such as Wikipedia or Amazon;
Look for websites, pages or competitors that are in the same niche or have the same format;
Avoid lists and directories when optimizing for local SEO;
Analyze the word count of key pages and exclude abnormal values.
By following these tips to determine your competitors, your data will be much more accurate.
Chapter 2: How to use Surfer SEO to create high-quality content from scratch?
If your goal is to succeed online, chances are you've already heard that content is king. It is, and your ability to produce original and exceptional articles will be very important to your business.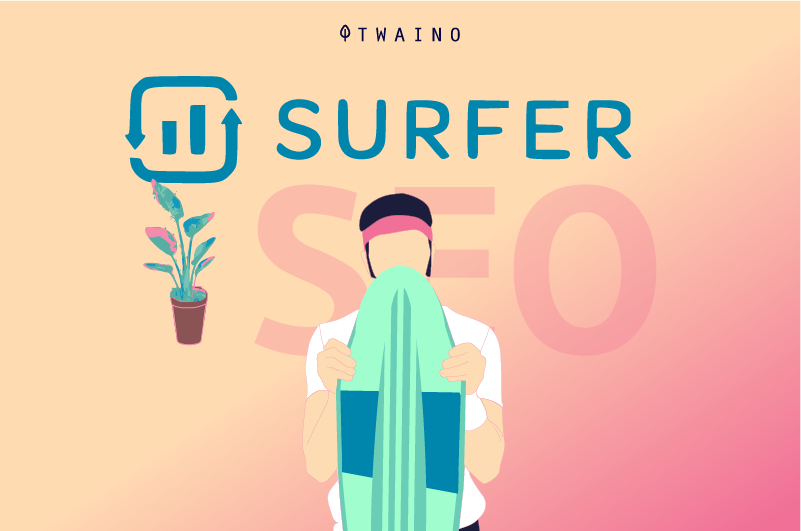 In this chapter, we'll learn about Surfer SEO's tools dedicated to content creation and how to best leverage them.
2.1. Automate your content summary with Surfer SEO
Surfer's content editor gives you the ability to create guidelines for your writer by including all your requirements, such as keywords, topics, and optimal word count.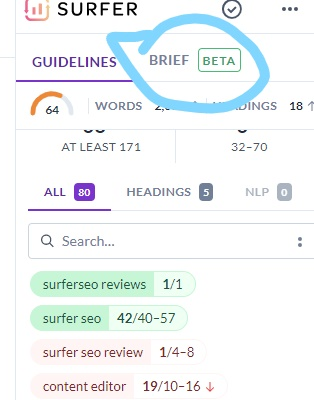 Source: dumblittleman
We'll show you how to create comprehensive briefings that outline your requirements and make them easy for your writers to understand.
Developing a good brief in the traditional way takes a lot of work. This is because you'll need to manually research the competition, extract basic keyword data and follow SEO best practices.
This can be very time consuming. Here is an alternative method:
2.1.1. Type in your keyword and location
When working with Surfer, you always start by entering a keyword and a location. In the example in the image below, the target keyword is "cordless circular saw" and the location is the United States.

Source: cdn-bbpjg.nitrocdn
You will also be able to choose to enable NLP parsing to get more phrase and word suggestions from Google's API.
As soon as the processing is complete, you will find your query in the history log below the entry. Open it to access the customization panel.
2.1.2. Choose the pages to compare
The customization panel has five panes
Pages to include;
The structure ;
Terms to be used;
Questions to answer;
Notes.
Let's start with the"Pages to include" section. By default, Surfer checks the first five pages. These first five pages serve as a baseline for analysis. Choose the URLs that are organic competitors for your page.

Source: cdn-bbpjg.nitrocdn
Don't include pages that rank well due to their particularly high authority, pages that match different business models, and pages that target a different search intent than your page.
Also eliminate pages that have too high a word count or a significantly lower or higher word count than other pages.
2.1.3. Let Surfer SEO find the word count
The Surfer SEO tool automatically suggests a word count based on your chosen competitors, but you can also customize it if you wish.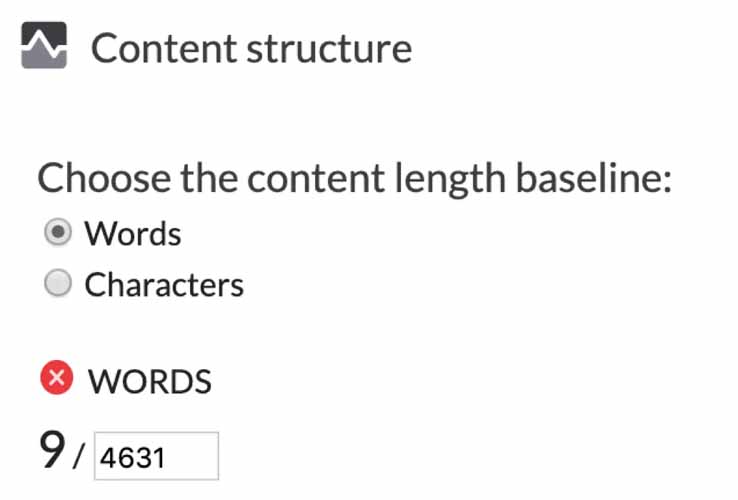 Source: cdn-bbpjg.nitrocdn
However, if you've chosen your competitors wisely, there shouldn't really be any reason to adjust the number.
Content length is crucial, Surfer calculates sentence and keyword density based on it, so be careful when you change it.
Once you save your changes, the average size will appear in the requirements section.
2.1.4 Incorporating suggested words and phrases
In addition to word count, Surfer also checks top performing pages for words and phrases relevant to your article.
The Surfer SEO tool uses its own algorithms to reverse engineer the top words and phrases to include in your content.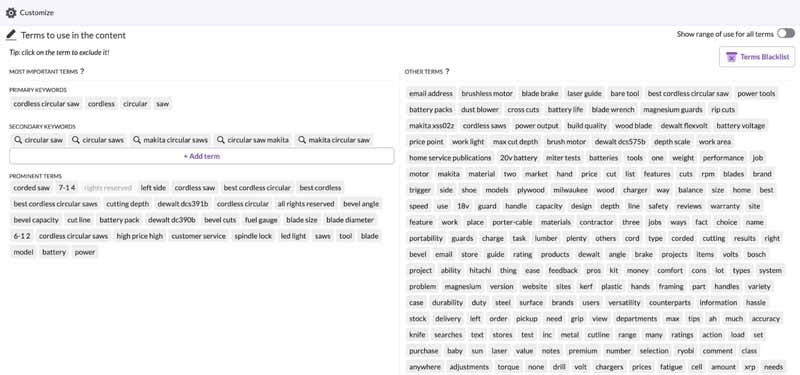 Source: cdn-bbpjg.nitrocdn
If you chose the NLP option early on in the process, Google's NLP API will be an important factor in calculating your recommendations.
To avoid problems with missing content, you should use all (or as many as possible) of the suggested terms.
Enable"Show range of use for all terms" to prevent under- or over-optimization.
To add secondary keywords (i.e. similar search terms), click on the "Add term" button. This is how you can optimize your content for various keywords at once.
It is advisable to insert secondary keywords in your titles or at least mention them in the body of the text to increase your chances of ranking. For very similar keywords. This should be enough to rank for them.
However, beware of adding too many secondary keywords that also contain your main keyword. This could be called over-optimization or keyword stuffing.
2.1.5. Answer people's questions
In the "Topics and questions to answer" section, you will discover questions "that people ask too". These questions can be used to create an outline or summary for your writer
These are the questions he or she should answer while writing your content. If possible, add an FAQ section to your article.

Source: cdn-bbpjg.nitrocdn
Implement the FAQ scheme correctly to increase your chances of not only appearing in the SERPs, but also having the snippets of your content as Featured Snippets.
On the other hand, if there are few such questions about your target keyword, the Surfer tool searches for similar keywords with interesting questions. It is also possible to enter your own topics and questions to answer.
2.1.6. Add notes
If you want your writer to consider something else while writing, include it in the "Notes" section.
This will also help you keep all the information in one place, so it's not scattered across different communication channels.
2.1.7. Share guidelines with an editor
When the work is done, it's now time to share your plan with your editor. Finalize your guidelines and share them by clicking on the following button: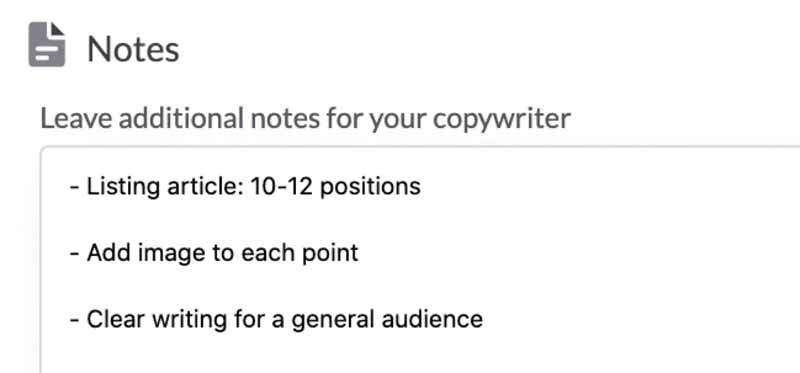 Source: cdn-bbpjg.nitrocdn
They will be able to access the content editor without needing your login information or a Surfer account, but they will not be able to edit the briefing requirements.
When they start writing, Surfer automatically updates the number of times it does. Once they are done (and it has met your brief), it should look like this: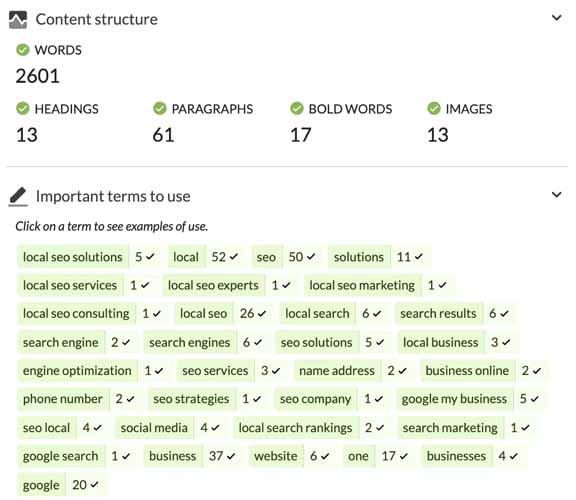 Source: cdn-bbpjg.nitrocdn
You don't have to manually count phrases or words, so you can complete an audit in just a few minutes.
Many businesses use Google Docs for content creation. There is a Surfer Chrome extension that allows you to take advantage of Surfer features (recommendations and more) without leaving Google Docs.
2.2. Publish your content
Now that the content is complete, it's time to publish the content and monitor the results.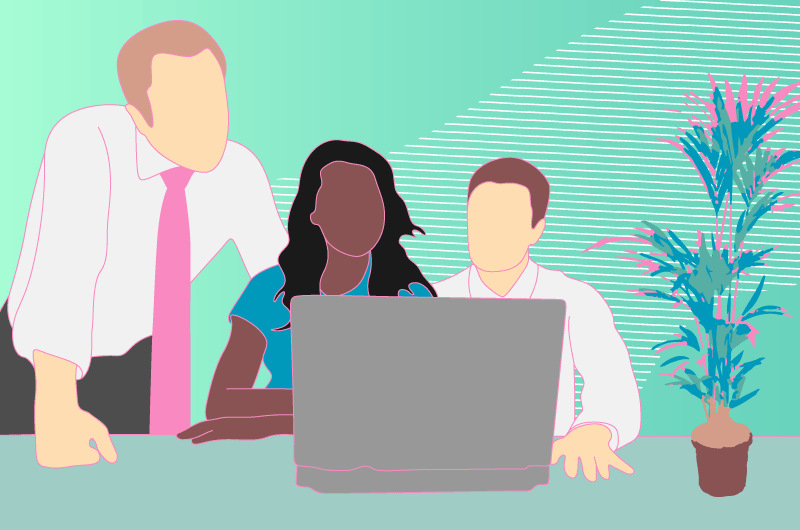 After a week or two, use a ranking tracker or Google Search Console to track your progress and determine which keywords you are now ranking for.
It's also a good idea to look for keywords that are likely to be in the top ten. Then, over time, you'll perform audits in the Surfer SERP analyzer to get suggestions on how to improve your content.
Chapter 3: How to optimize existing content with Surfer SEO
The audit tool is your best ally when it comes to quick page optimization. This chapter is dedicated to optimizing existing content using the Surfer SEO audit tool.
To access the audit tool, add the page in the "Compare with competitors" section. To illustrate this article, we'll use content that ranks 11th for "organic SEO services" in the US.
Before you hit the "Audit" button, you'll need to prepare a few things first.
3.1. Audit your page against the top URLs
By default, Surfer analyzes the top five pages for your keyword. If you want to be more specific, you can choose your own pages to audit.
To do this, first exclude all pages from the overview.

Then go page by page and manually add pages that you know have similar intent and are good reference points. Add as many as you need for your analysis.
Then click the "Audit" button to begin the optimization. Focus on the following aspects:
Word count comparison;
Reducing the content gap by indicating the missing words;
Checking the "red flags" that Surfer reports.
3.2) Examine the word count with Surfer SEO
To start the analysis, click on "Audit" and examine the length indicated under "Actual Density". If your content appears longer, try to have it revised.
In the graph below, let's see how the "organic SEO services" page represented in magenta color performs compared to the competing pages:

Source: cdn-bbpjg.nitrocdn
From this graph, we can see that the content of this page is quite long, but it could be larger
Based on this information, we have two options: leave the content as is or add about 500 more words and incorporate the missing terms.
The suggested range is between the average word count of the top five (minimum range) and the largest word count with a 10% margin (maximum range).
Depending on your schedule, budget, current ranking and other factors, you may choose one of these two options.
In our case, the content is not affected, as the page in first position gets away with shorter content.
3.3. Reduce the content gap with real density
The term"content gap" refers to all the topics, phrases or words that competitors include in their content that you don't include in yours.
To spot content gaps, use Surfer's True Density tool, which displays the most common phrases in the top-performing pages in the SERPs for your target keyword.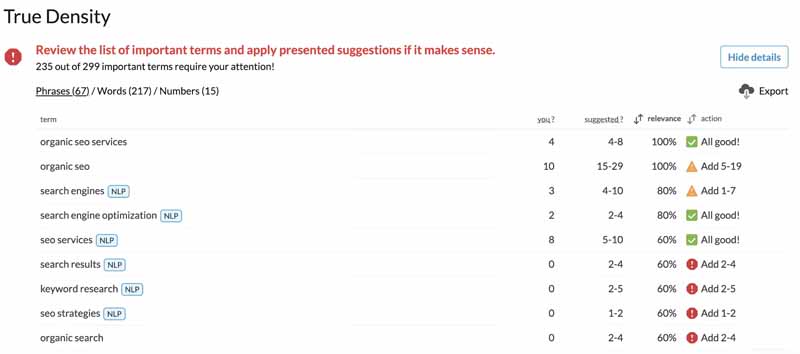 Source: cdn-bbpjg.nitrocdn
If you enable NLP analysis from the main SERP Analyzer dashboard, you'll find NLP-enriched phrases in currently ranked content, excluding removed pages.
You should always start by optimizing the length of the content before embarking on the actual density analysis.
This is because keyword density and usage will vary depending on the length of your content, which will change significantly depending on whether you decide to add or remove words.
In the previous example, Surfer SEO noticed that the use of certain words was much more frequent than with competitors. It also showed the missing terms that can be used to make the article larger and more complete.
To know which keywords need the most attention from you, sort them by action. Remember, not all real density errors need to be fixed at once.
Simply start with the phrases, then move on to optimizing another page, monitoring the progress you make with your small adjustments in the meantime.
Narrowing the content gap and optimizing keyword usage is likely to have a substantial impact on your performance and ranking. It is likely that you will not need to make any further changes
3.4. Surfing for keyword placement opportunities
In SEO, it's not just about what words to use and how often to use them, but also where to place them.
Keyword placement is considered a major ranking factor and Surfer SEO can help you identify the best placement opportunities.
Scroll down to see the section on density and usage in segments
The software will tell you if you are missing a specific keyword in the H1 or meta title. Correcting this problem is a great way to improve your signals on the page.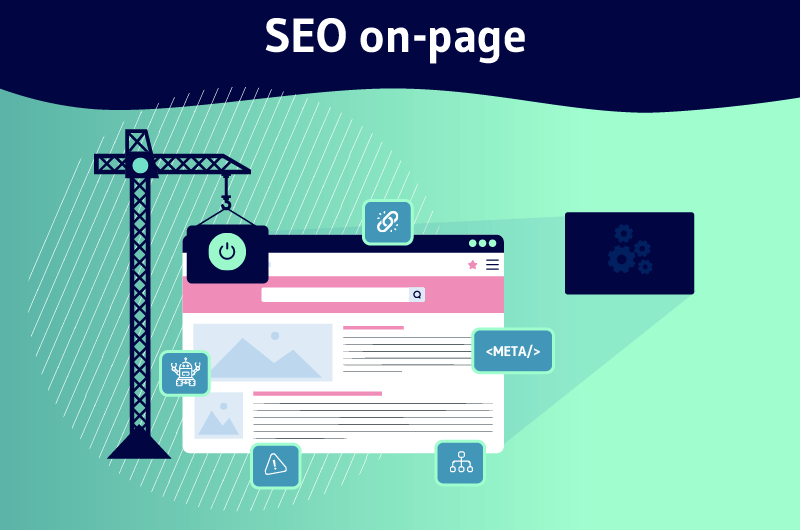 From the graph below, we can check the number of exact keywords in the body of our previous article.
As it stands, it is within the suggested range, even if one or two more exact keywords could be added.
If completing the content doesn't give you the results you want, it's time to come back and add more exact keywords to your article to optimize it.
Partial keywords are also important, especially when the top ranked pages don't use the exact keywords enough. You can find examples of good partial keywords in the sections "popular words" and "popular phrases".
3.5. Surfing helps you structure your content
Page structure is an indirect ranking criterion as it has an impact on readability and visitor bounce rate.
An incomprehensible page structure discourages visitors, which reduces the time spent on the page and lowers the ranking.
Surfer SEO has a tool to see how well organized your content is, based on the top ranked pages.
In the previous example, Surfer suggested reducing the number of bold elements on the page

Of course, this is only a suggestion, and it is up to you to decide whether or not to act on it. Since the bold content is not that important, it can be left as is.
That said, before you make a decision and start implementing changes, analyze the source of your potential problems.
Not all of these "problems" need to be fixed, especially if the cost of fixing them outweighs the benefit to you.
3.6. Check out Page Speed Insights
The performance of a website strongly affects user satisfaction, and it could also be a relevant signal to Google. It is important to monitor the loading speed of your resources compared to the competition.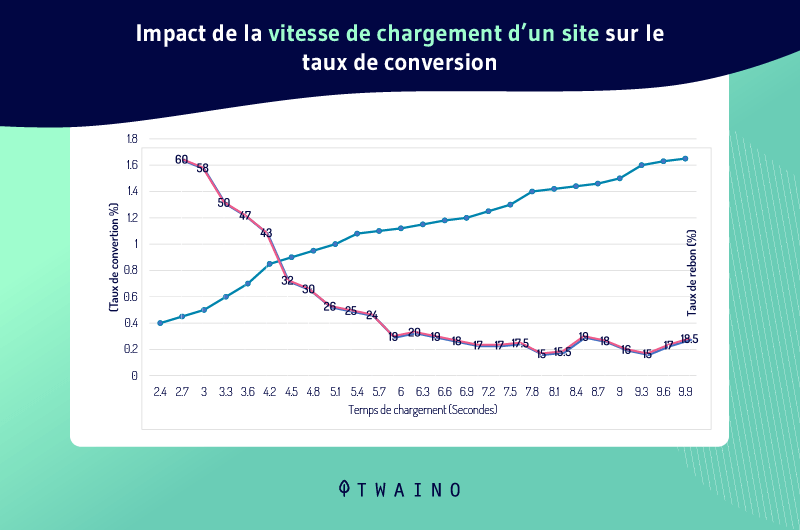 If your articles are loading slower, this could be a big reason why you are not ranking well.
However, sometimes the data shows that competitors are ranking despite slower loading speeds. In this case, keep things as they are.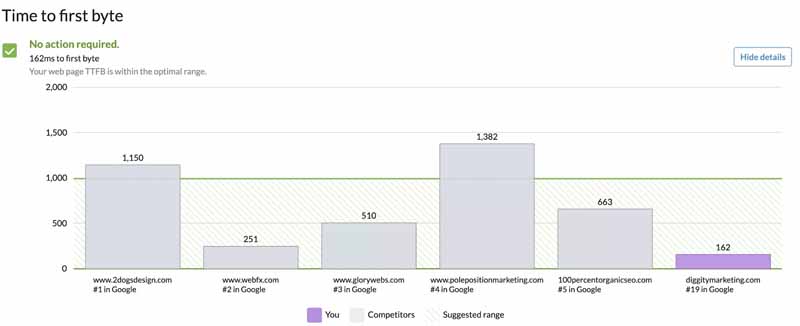 Source: cdn-bbpjg.nitrocdn
As we can see, the page load time of our example is much shorter than the top ranked pages in the SERP. There is nothing to improve here.
3.7. Progressive content optimization
At this point, you're at the end of your audit. But like most SEO efforts, on-page optimization is never "finished" per se.
You should always revisit your most important pages periodically (every three months for example).
This is because Google is constantly tweaking its algorithm and your competitors are also constantly improving, which is why you need to keep your content fresh and optimized.
3.8. Test the results after the improvements
The optimization process is relatively simple. But how do you know if your improvements really had an impact? All you have to do is check the performance of your page in the SERPs after a few days.
It will depend on the competitiveness of your keyword and your market. The ideal is to see the results a first time one month after your actions and then see them regularly every 3 to 6 months.
Among the indicators that you should take into account to measure the results of your actions, we have :
3.8.1. Impressions
Impressions are the number of times a page appears in Google's responses after search queries without being clicked.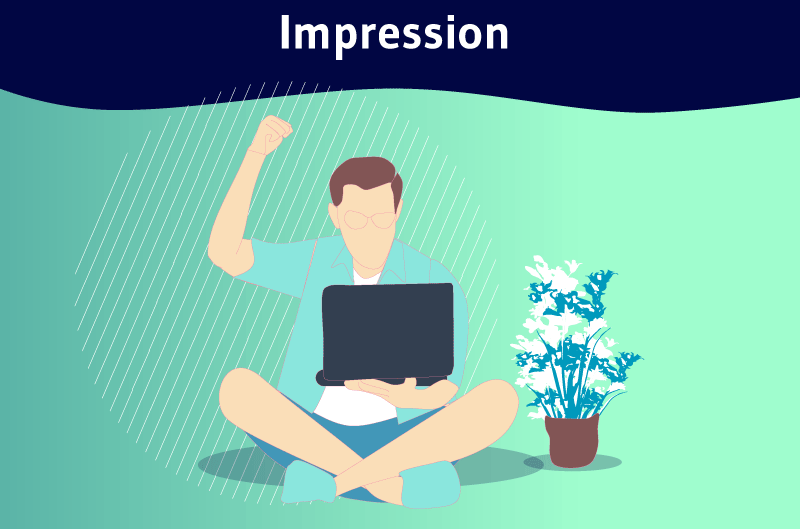 They are a good starting point, because when you optimize your site for keywords, in most cases you will not appear on the first page right away
You can check your organic impressions via Google Search Console. To do so:
Log in to Google.com/webmasters.
Choose the website whose organic impressions you want to check.
Click on search traffic
Click on search analytics
Check the impressions box. It usually shows data from the last 28 days or even the last 90 days.
Check the total number of impressions.
Note that it is essential to evaluate this data at the beginning of your SEO campaign so you can compare and track progress.
3.8.2. Traffic from organic searches
Let's face it, rankings are not the ultimate goal of SEO. Your ultimate goal is traffic and sales growth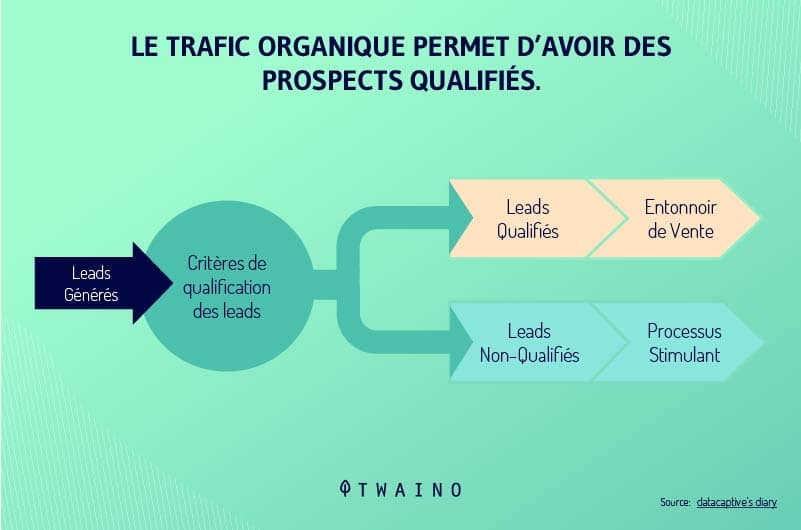 Therefore, an increase in organic traffic is an excellent indication of the effectiveness of your SEO. It's important to look specifically at organic traffic numbers, not overall traffic numbers, because other activities outside of SEO can affect your results.
To view your organic traffic via Google Analytics.
Log into your Google Analytics account for the website you want to analyze.
Go to Acquisition
Click on Channels
Look at organic search traffic
When examining traffic, it is necessary to compare the same period of the previous year to really evaluate the success of your SEO.
3.8.3. Ranking
Progression in the SERPs is obviously an indicator of the SEO actions you have taken on your old content. When the pages in question in the ranking, it indicates that you are on the right track.
The easiest way to do this is to search for your keywords in Google search and see the progression of your page in the SERPs compared to its former ranking.
3.8.4. Conversions
At the heart of the reasons to invest in SEO are the results you hope to achieve: more traffic, more leads and increased revenue.
Conversions, the number of people who take the action you want them to when they visit your website, are the ultimate performance indicators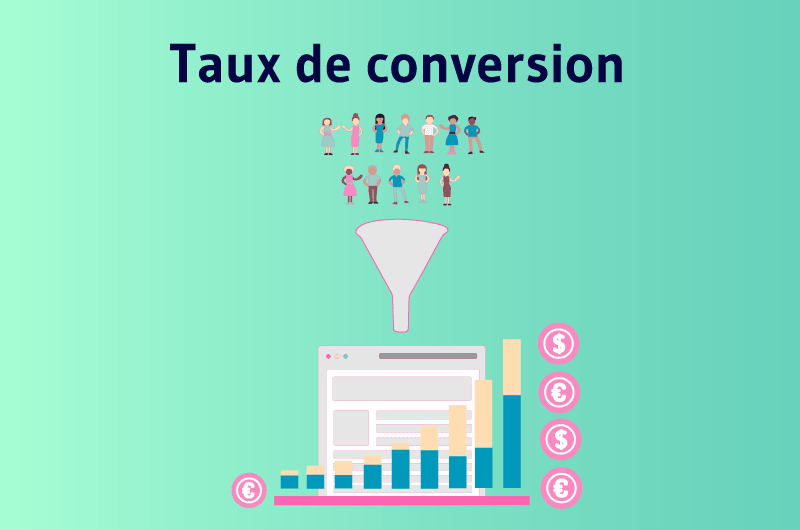 Are you getting more leads, is there an increase in phone calls?
Is your email contact list growing?
Are e-commerce site sales increasing?
These metrics will not only help you know that your SEO is effective, but also determine your return on investment.
In addition, you can use Sebility, a free tool to see your site's overall performance.
This tool gives you information about different aspects of your page, including:
Quality;
The structure ;
Link structure;
The loading time;
Meta-information.
Then, Seobility gives you a list of tasks to do to improve the performance of the resource in question.
In our case, the tool recommends us to:
Improve the response time of the pages ;
Reduce the number of CSS files used;
Reduce the number of JavaScript files used;
Use good alternative descriptions (alt attributes) for images
Promote the page in social networks.
By following his recommendations, we can further improve the performance of the page.
Chapter 4: Discover the ranking signals that are important for your content with Surf SEO
Google uses many factors to assign positions to different pages in the SERPs. Surfer SEO helps you determine which of these factors are most important to your content.
In this chapter, we'll find out how to determine which of these factors are most important for your content.
4.1. Setting up the SERP Analyze feature to determine important factors
The audit feature is great when you're looking for simple, actionable metrics to improve your content.
But if you prefer to look at comprehensive SERP data, you'll use the SERP Analyzer. The SERP Analyzer looks at over 500 ranking signals, giving you a variety of information to work with.
Access the SERP Analyzer tool, which is located immediately next to the Content Editor tool. Enter your keyword and location, then access the overview and view the graph. For this case, let's take the keyword "keyword cannibalization" and the United States as the location.
4.2. how to determine important factors using correlation?
Surfer SEO shows a graph that presents the correlations between the position in SERPs and a specific ranking factor. In our case, this correlation is established between the number of words in a publication and its ranking.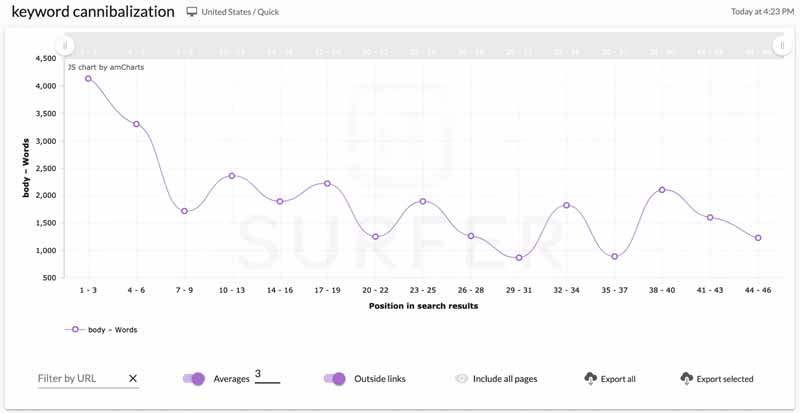 Source : cdn-bbpjg.nitrocdn
Before we begin to exploit the graph, here are a few elements that will facilitate the interpretation.
Near each potential ranking factor, there is a small visual that indicates the strength of the correlation. The more green bars there are, the stronger the correlation.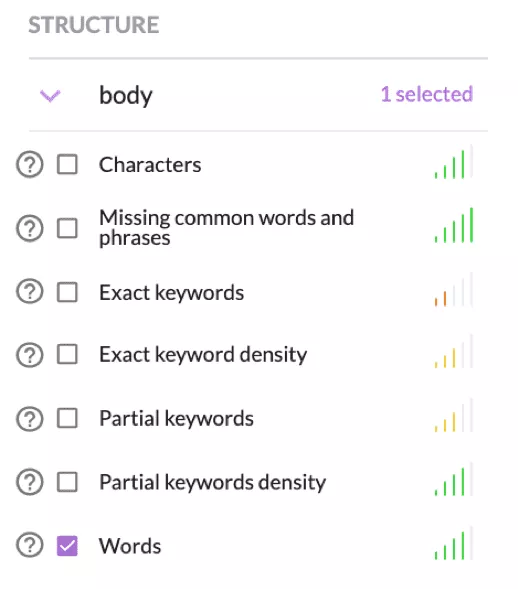 Source: cdn-bbpjg.nitrocdn
Yellow, red, or gray bars mean that the factors are less important. Again, these are all suggestions, so it is up to you to consider them or not.
4.3. Some precautions to take with the correlation between the different factors
By default, the table offers you up to 50 of the best ranked pages. But you don't have to consider the correlation between all these pages.
You will only need to focus on the top 20 or 30 results. This should help you determine a pattern without drowning in too much data.
Use the eye icon next to the URLs in the SERP, below the graph

Source: cdn-bbpjg.nitrocdn
Again, it's best not to analyze pages with a mix of search intent, content types and lengths.
Even the smallest outlier (e.g., a skyscraper article containing thousands of words) can skew the entire analysis.
This correlational analysis, done correctly, can give you good insight into which factors are worth looking at.
It speeds up the process of determining which factors to consider while performing an in-depth content audit.
Strong, easy-to-spot correlations are more likely to show up in consistent SERPs, but don't confuse correlation with causation.
Learn to identify patterns and trust your judgment when making major decisions.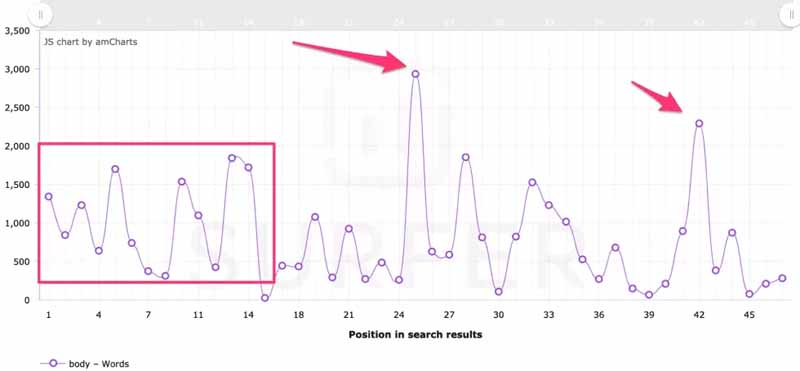 Source: cdn-bbpjg.nitrocdn
In the case above, you notice that there are many highly ranked pages that have more words than those that are less highly ranked.
This might lead you to think that the longer the better. It can also be seen that articles that are too large also tend to rank lower.
Therefore, you should not use content that is too long for that keyword if you are looking to rank higher.
Chapter 5: How does Surfer SEO's keyword research tool optimize your pages for multiple keywords?
With Surfer's keyword research tool, you'll find keywords with similar SERPs, meaning similar pages that rank for more than one keyword.
When the same URLs are listed for the same keywords, it indicates that they are relevant and actionable, even with the same content
This can also help build thematically relevant support pages that will reinforce your "main page." This chapter is dedicated to using Surfer SEO for keyword research.
5.1. Analyze similar keywords
In the input box, Keyword Research, enter your main keyword and its location

Source: cdn-bbpjg.nitrocdn
Press Enter to display the overview table.
Surfer SEO suggests similar keywords by referring to its database of search results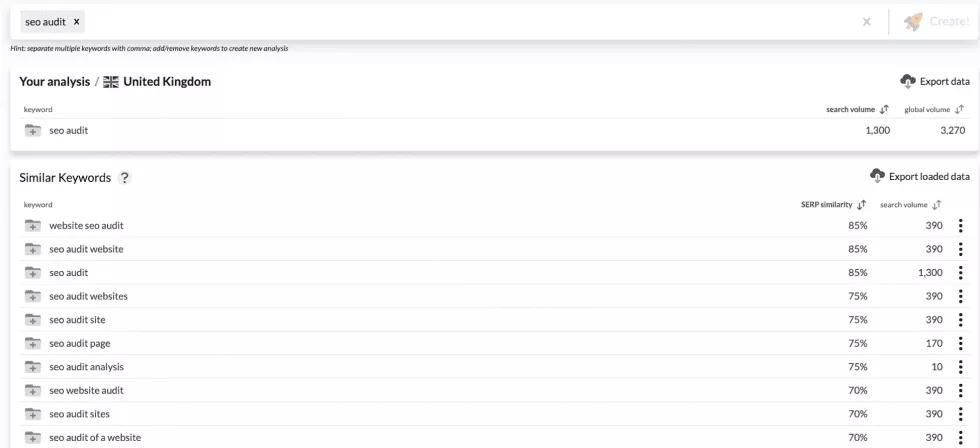 Source: cdn-bbpjg.nitrocdn
In the example above, you can see that there is 75% similarity between the primary keyword "SEO audit" and the secondary keyword "SEO audit site".
In other words, 75% of the pages in the SERP for "SEO audit" and the SERP for "SEO audit site" are about the same!
If all of these pages managed to rank for these two keywords, it is very likely that you can rank for them as well. It's up to you to decide if you want to target both keywords on a single page or on a network of pages.
If you notice that some keywords have a very good similarity in the SERPs, use them as secondary keywords to generate more traffic.
5.2. run a multiple analysis for your keywords
If there are few similar keywords, the multi-analysis feature will be valuable to you. To use it, please follow the procedure below:
Step 1
From the list of keywords, add relevant ideas to the clipboard. Based on these ideas, Surfer will display a larger list of keyword ideas.

Source: cdn-bbpjg.nitrocdn
Step 2
With the "Search" button, you can access dozens of suggestions.

Source : cdn-bbpjg.nitrocdn
You will be able to see the similarity between all your searched expressions and those suggested by clicking on the maximum similarity percentage in the table.
Step 3
It is possible to sort the suggestions by their estimated search volume, maximum similarity and number of similar keywords
For this step, sort by the number of similar keywords, the higher the number, the more likely you are to target that keyword with a single ranking item.
For my keywords related to "SEO audit", Surfer generated a nice list of phrases that can be used in the article we are using as an example.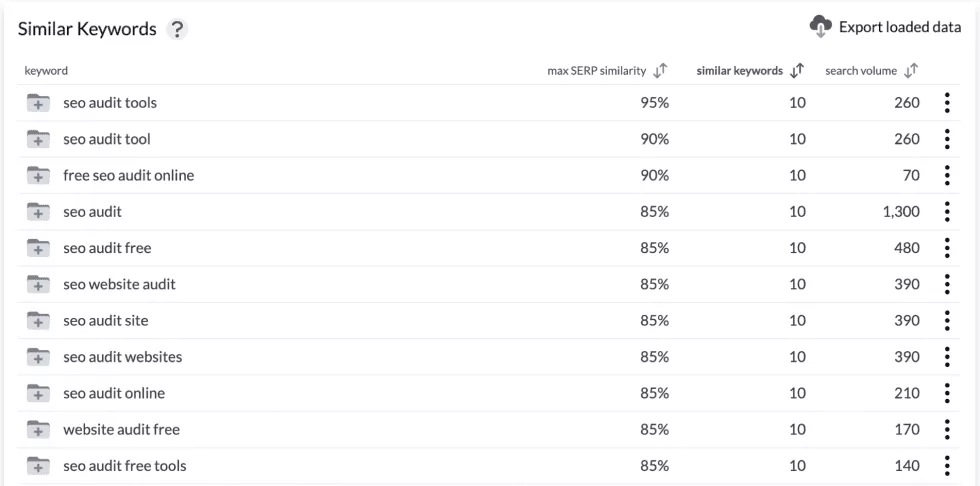 Source : cdn-bbpjg.nitrocdn
There is a high probability that each of these can increase organic traffic to the page in question.
To get more topics/questions or keyword suggestions, you will just need to add more similar keywords to the clipboard. This way, Surfer will be able to take advantage of a larger set of data.
5.3. Analyze similar questions related to your keywords
Surfer retrieves questions from the list of similar keywords to help you discover a list of questions that are very similar to your main query.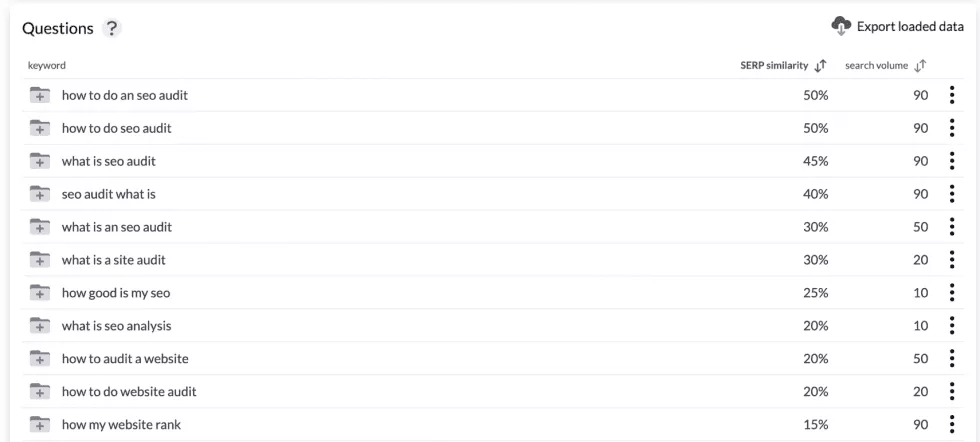 Source: cdn-bbpjg.nitrocdn
These questions can serve as inspiration when you are developing a brief for your writer. They will also help you capture additional traffic-building opportunities for existing content
As with similar keywords, the questions can be sorted by similarity score or estimated search volume.
Chapter 6: How to find backlink opportunities with Surfer SEO?
Backlinks are more than essential for all sites when it comes to SEO. In this chapter, we discover how Surfer, can help you seize backlink opportunities.
6.1. The Surfer SEO backlink tool
Surfer is first and foremost an on-page optimization tool, but it also offers an interesting off-page feature: common backlinks.
With common backlinks, you'll have a list of domains and pages from which at least two of your top 20 competitors are linking.
And since you're only looking for backlink opportunities from high ranking pages, it's obvious that those links your competitors are getting on their sites are quality backlinks.
6.2. Analyze common backlinks
Surfer SEO provides you with a set of domains that are often linked to your top 20 competitors. Below the graph, you will find the "Common backlinks" tab which will show you a list of link opportunities for your domain.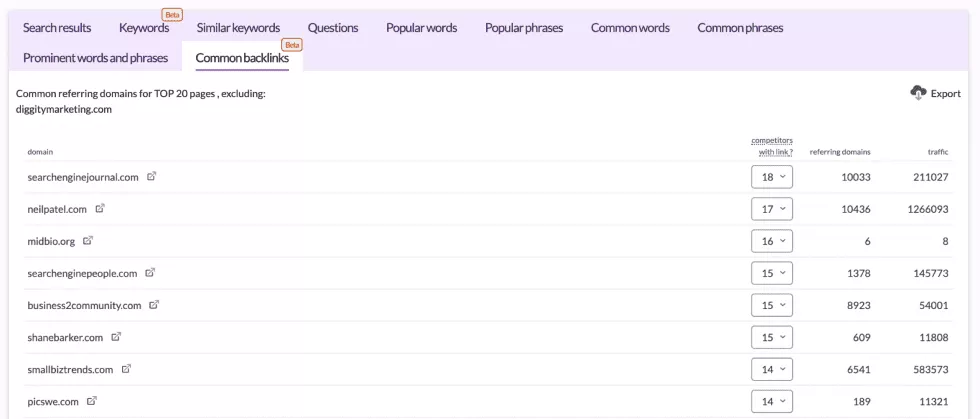 Through the common backlinks tool, you can link to the most common and powerful domains for your link building strategy.
Source: cdn-bbpjg.nitrocdn
To get the exact referral URLs, simply click on the number in the "competitors with links" column. From then on, you can contact these domains to offer them content in exchange for links to your site.
6.3. Dive into the missing common backlinks
The audit tool can also help you to identify the missing common backlinks, in other words the backlinks acquired by your competitors, but which do not appear in your profile.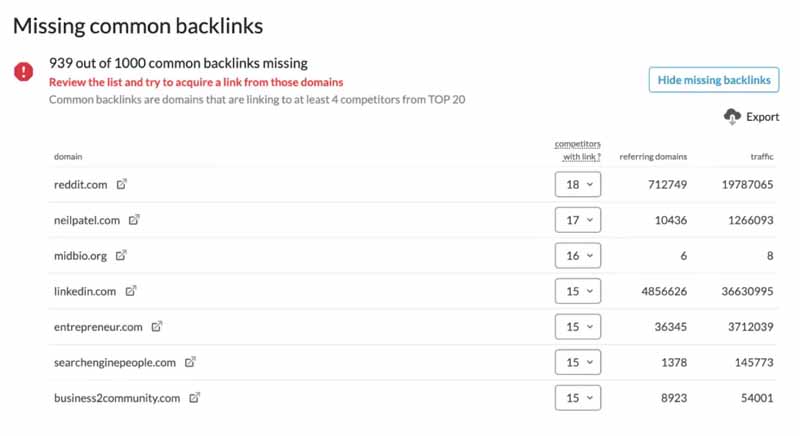 Source : cdn-bbpjg.nitrocdn
Export the data and start working on link acquisition and placement. This should be easy, as these domains are frequently linked to similar competitors. You already know what type of link and where it is placed.
Chapter 7: The 3 plans that Surfer SEO offers
This chapter is dedicated to the three subscription plans that Surfer SEO offers to its users. Note that these plans are monthly and annual plans. The plans are as follows.
7.1. The basic plan
The basic plan is reserved for businesses that want to take advantage of the Surfer tool on a modest budget. It costs $59 per month and $49.2 per month for an annual plan and then entitles you to:
Content Editor – 25 queries/month;
Audit – 50 queries/month ;
SERP Analyzer – 15 queries/day.
7.2. The Pro plan
Then there is the PRO plan, which is the most commonly used plan. It is a bit more expensive and is aimed at large companies. It costs $99 per month and $82.5 per month per year
It offers:
Content Editor -100 queries / month ;
Audit – 200 queries / month ;
SERP Analyzer – 50 queries / day ;
NLP analysis – 50 queries / month.
7.3. The business plan
The business plan is the most elaborate plan and is what the biggest companies use. It costs $99 per month and $165.8 per year
It offers the following features:
Content editor – 300 queries/month
Audit -600 queries/month
SERP Analyzer – 100 queries/day
NLP analysis – 150 queries/month
White Labeling Report
Audit and content editor.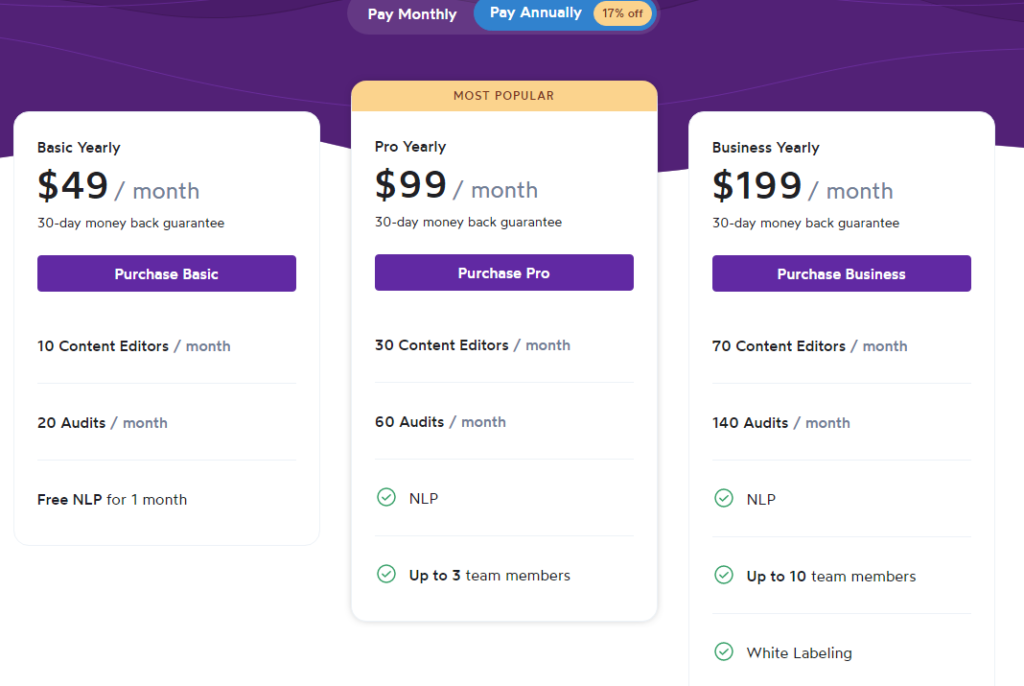 The choice of one of these plans depends of course on your requirements and the size of your company when you are an SEO agency for example.
Conclusion
Surfer is an SEO tool that can be useful for SEO specialists when it comes to on-page optimization and content creation
With the help of this guide, we learned how to
Write or outsource optimized content from the Surfer content editor.
Optimize your existing pages to acquire or even restore rankings with the auditing feature and correlative SEO.
Find new keywords to maximize traffic, even with the same number of pages.
Uncover backlink opportunities from the links your competitors have that you don't.
Whether you're looking for quick fixes or to help your customers, this tool will help you achieve your SEO goals and gain an advantage over your competitors.
Hopefully you'll find this guide very useful, feel free to share it to help other content creators increase the reach of their content.