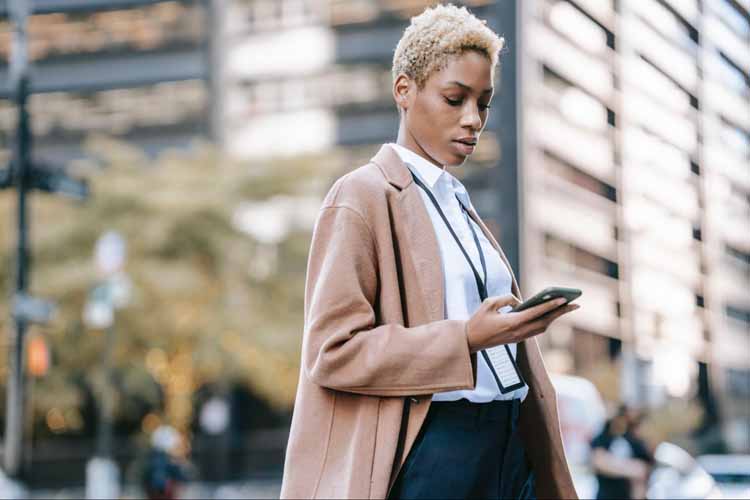 The arrival of smartphones has been a real cataclysm! They are everywhere: in public transport, in cafes, even in the street we have our backs bent and our noses on it
Thanks to them, we have access to the internet anywhere and anytime!
The computer no longer has a monopoly on internet connection. According to a study by Smart Insight, mobile devices account for 51% of all time spent on digital media.
This massive use obviously leads to upheavals especially in terms of SEO and more precisely in terms of mobile SEO
At the end of this article you will be able to perform better in mobile SEO: choose the most relevant keywords, understand the importance of location, integrate it into your searches in order to make yourself as visible as possible on the internet in order to convert the most!
Without further ado, my first point ..
I) The "mobile-first" vision marks the appearance of a new concept: mobile SEO
Given the complexity of the subject, I think it is necessary to start with some definitions
Keyword research is an SEO (Search Engine Optimization) term. This acronym is defined as the art of positioning a site, a web page or an application in the first natural results of search engines
A keyword research is the technique that consists in finding expressions that Internet users use in search engines in order to optimize the content they find around these terms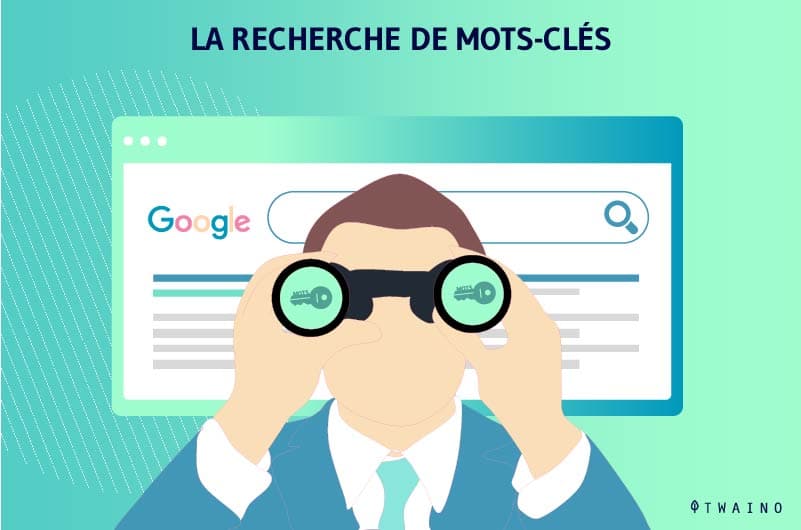 Let's take an example:
Let's say you're the CEO of a clothing brand. Your goal is to make yourself visible to your personas on the internet to convert as much as possible
You will identify the keywords that your personas use to organize your content around them in order to be well placed in the SERPs
I strongly recommend you to read this article on keywords in SEO if you ever want to deepen your knowledge on this subject
Here, yes we will talk about keywords but from a slightly different angle: keyword research for mobile (and not on computer) ..
As its name suggests, it is simply asking what a mobile user would use as keywords in search engines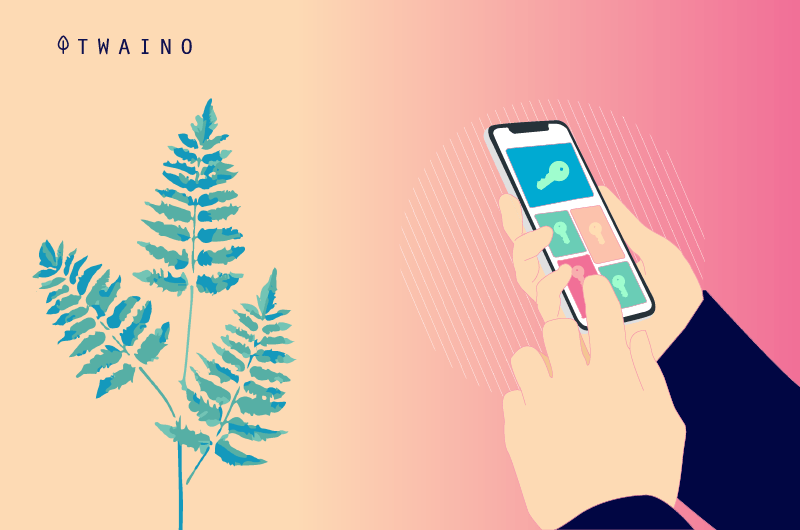 SEO is the sinews of war to be able to be well placed in the SERP ("search engine result page"). SEO aims to be present in the best possible position (ranking) on the SERP 1 (page 1) of Google
At Livementor, we teach our entrepreneurial students that mastering SEO is often far more effective than spending money on paid ads, Facebook, Instagram, or even Google to find customers
Mastering SEO starts with a good knowledge of SEO news
Because of what we mentioned above: the ubiquity of mobile devices and the number of searches done with them, Google has changed its approach
Mobile SEO has become so important that according to John Mueller, Webmaster Trends Analyst at Google, the search engine is now taking a "mobile-first " view:
"It's been a few years now since Google started working on mobile-first indexing, which is when Googlebot crawls the web on a smartphone. According to our analysis, most of the sites in the search results are ready for mobile-first indexing, and 70% of those in our search results have already switched. Simply put, we will move to mobile-first indexing for all websites starting in September 2020. In the meantime, we will continue to move sites to mobile-first indexing when our systems recognize they are ready."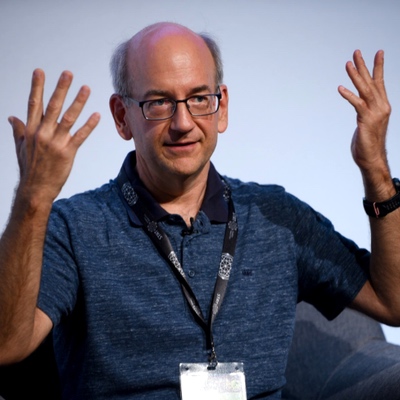 John Mueller during an SEO conference
What does this mean?
It means that while in the past, Googlebot primarily used the desktop version of a website to determine the relevance of a page to a search query, now it will rely on the mobile version
It has therefore become necessary to perform in mobile SEO to stand out from your competitors!
II) What is the difference between mobile SEO and desktop SEO?
How is the search process different for mobile and desktop? How are the keywords different?
For me, there are 4 main differences
The local query
This is the most important one
Here is a good example: –
Last Tuesday, while I was walking in the 11th arrondissement of Paris, I had a sudden urge to cut my hair
So I took my phone and I wrote in the search box: "Cheap hairdresser 11th district Paris"
In other words, I added another keyword after my two main keywords which are "hairdresser" and "cheap": "11th arrondissement Paris"
Why did I specify my search ?
I added this keyword in order to find a hairdresser as quickly as possible
I did what is called a localized search. This type of search is very often done by users on the move using their smartphones
I could have needed to buy a power strip, a postcard, or even lunch in a restaurant, the pattern of my search would have been the same: [Main Keyword] + [Location]
At home, when you are on a computer and not on a phone: the search entries are often different
I don't bother to add a location next to my search
In other words, my searches are less localized and specific than when I use my smartphone
To use my hairdresser example, I could have simply typed "cheap hairdresser" and not "cheap hairdresser 11th district"
Mind you, I'm not saying that this never happens to me, but less often than when I'm on the move and need something as soon as possible
Why?
Because mobile users are generally closer to the transactional phase in the sales funnel: they've probably decided to buy a product or service and are looking for a way to get it as quickly as possible
According to Google in 2016
76% of local searchers visit the found business within a day.
28% of local searches result in an immediate purchase.
2) The type of query: voice or written
This is one of the main differences between mobile and desktop queries.
When making a query on a computer, it is very rare to use a voice command. It's much easier to write it down directly
On the other hand, when we are on the move (transportation, walking, etc.), the opposite is more frequent: we are more likely to use the voice command
Especially when we are in a car for example: it is easier and above all safer for our safety.
3) Syntax and spelling mistakes
When you have big fingers, it is sometimes difficult to use a smartphone. The keys are small. It can become a pain to make a request
So it's more likely to make syntax and spelling mistakes on a mobile than on a computer. On a keyboard, the keys are much larger and therefore more accessible
Queries are shorter
Keywords on mobile are shorter for a simple reason: Mobile users do not type as much text as computer users, because they are often on the go. As a result, they get to the point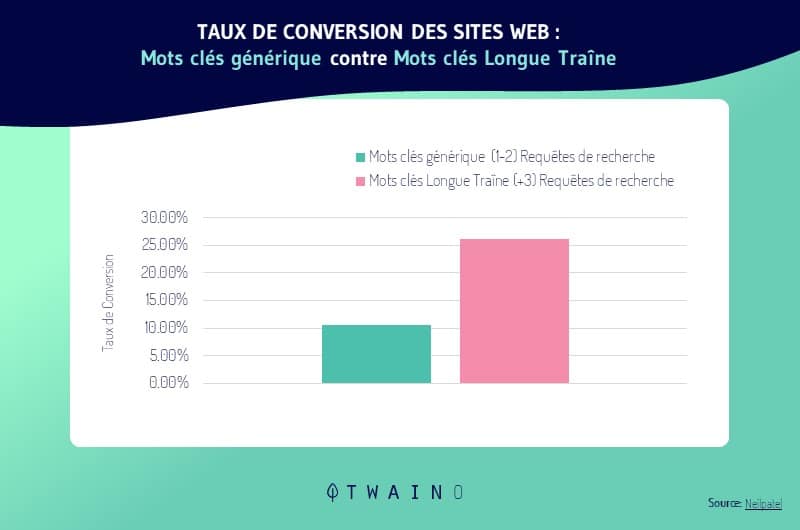 Nobody wants to type super long keywords on their mobile device. It makes much more sense to use the minimum number of words that will get you what you are looking for.
III) How to perform on mobile SEO?
Choose short keywords
We already said it above: if you want to have the best chance of ranking well in mobile SERPs, choose short keywords.
This means that you should look for shorter keywords in your niche
How to do this?
You can use tools like Ubersuggest.
Here's what we often notice when we do mobile keyword research:
If I wanted to buy sports shoes, I could type in the search bar "sports shoe store to run near me"
But what we notice is that mobile users, who are generally on the move, are more likely to write
"sneaker near me"
"running shoe near me"
What do we see?
Mobile users go straight to the point. They look for the most direct path to that result.
They don't even mention the keywords "store" or "sport"
These shorter keywords are the types of keywords people will use on mobile. Focus on those!
Before I move on to my second point which is about location, I'd like to give you one more tip to wrap up this point
Start by determining the keywords you are currently ranking for
Why?
Defining the keywords that create the most traffic for you in your niche and that rank well will allow you to better leverage them
If a keyword is giving you good results then don't hesitate to create a lot of content around it. This will rank you even better in the SERPs
Look for keywords based on location
Warning, more statistics
According toGoogle
72% of consumers who perform a local search visit a store within 5km of their current location;
86% of Internet users search for the location of a business on Google Maps
In most cases, mobile searches include a location element. To put this in perspective, Google reported that 94% of smartphone users search for location-based information.
This is because a large number of mobile searches are conducted on the go. People can search wherever they are, as long as they have a mobile device nearby
So you need to do local SEO: it's time to create your Google MY business listing!
This is a free tool developed by Google
It allows you to highlight your website's profile in Google search results and in Google Maps
Try to fill in as much information about your business as possible
Eye-catching photos that are representative of your business
Your logo
Your website link
Directions to your location using Google Maps
Your opening and closing hours
Your "Google" or "Facebook" customer reviews
Your rating (out of 5 stars)
Your Facebook page (also optimized for local SEO)
Use non-text searches
When people use their mobile device to search, chances are they're not typing anything at all.
Non-textual search methods are becoming more and more popular lately (voice command, google lens)
The big SEO question that arises is: How do you rank well in the SERPs for non-textual queries?
How to do it when there are no keywords ..
As we said before, when you do a voice search, the keywords are generally shorter. We go straight to the point
This means that targeting shorter keywords will help you optimize your site for both text and voice search.
I hope you enjoyed this article!
Smartphones are getting more and more powerful and are becoming more and more indispensable to our daily lives
Mobile keyword research has therefore become a must in the SEO world: mastering it will give you an advantage over your competitors
Mobile SEO seems to be a difficult challenge, but if you optimize your digital strategy by taking the tips in this article, I'm sure you will be more visible on search engines
That's it, now it's your turn!
The Livementor team is here to help you get ahead in SEO. We have an online SEO training course dedicated to this subject that is a hit with our student entrepreneurs.