According to BuiltWith.com statistics, Divi is used by over 2 million site owners and is the most popular WordPress theme in the world.
Indeed, Divi is much more than a theme. It's a website design tool that allows you to create great websites without having to write a single line of code or manage dozens of plugins
To make it easier for you to understand Divi and get into the details, this guide will be divided into three main parts:
Everything you need to know before using Divi: Differences between Divi theme and plugin, differences with Wix, with Elementor…, Divi false myths, loading speed, price, etc.
How to use Divi: How to download Divi, how to install it, how to use it, plugins for Divi, A/B testing, etc.
The advantages and disadvantages of Divi.
Let's start!
Chapter 1: What is Divi and what are its main features?
1.1) What is Divi?
Developed by the American company Elegant Themes, Divi is the most popular WordPress theme available with several customization options
It is not only a WordPress theme but also a page builder (Divi Builder) that allows you to create websites without coding knowledge.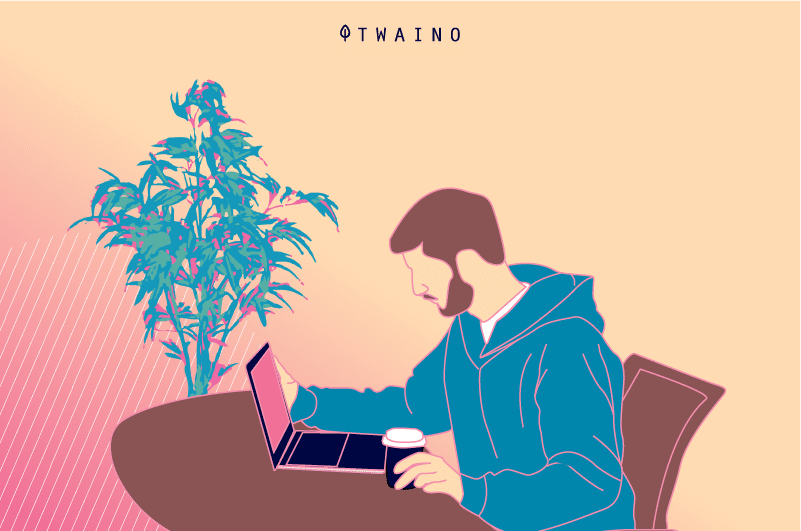 Among the actions that Divi and its Divi Builder make easy for you, we have:
Quick design: It's easy to use, and with actions like duplicating, importing and loading elements, your design process will be accelerated.
Coding: You hardly need to implement any code. However, if you know CSS, it's even better. You can customize your websites to the maximum, giving them a much more professional and original look.
Results: The resulting designs are minimalist, elegant and professional.
Very often, it is a complete package with all the design options available, from page management to layout customization
Also, it comes with many predefined modules that can be easily added to your websites. This can make your website more attractive, so you don't need to be a design expert
1.2. what can you design with Divi?
Divi is a versatile theme which means that with it, you can create several types of websites with very different themes such as
Restaurants
Blogs
Photo portfolios
Small businesses ;
And even online stores thanks to its integration with the WooCommerce plugin;
Etc.
1.3. What are the main features that Divi offers?
In this section, we will see the main features that make Divi a very easy to use, powerful and elegant theme.
1.3.1. Creating a child theme
One of the possibilities that Divi offers you as a framework is to create a child theme to customize your website as you wish without affecting its functioning.
In the WordPress repository, look for the plugin called Child Theme Configurator, install it and activate it;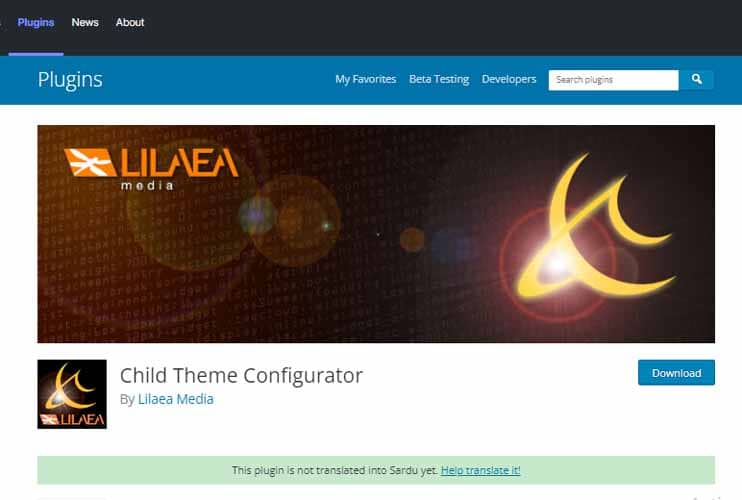 The installation process is just as simple:
Go to"Tools >> Child Theme" and press the"Scan" button;
Click on"Create a new child theme" and your child theme will be installed;
To activate it, go to"Appearance> Theme", select the child theme and activate it. And it's done 😉
After the installation, you will have two files
Functions.php;
And Styles.css
These are the two files that will allow you to customize your website as much as you want.
With the first one, you can add functions in PHP and with the second one styles in CSS to modify the appearance of your website.
*
You can also watch this video which shows step by step how to install your child theme easily and quickly without coding.
1.3.2. Divi + Divi Builder synergy
Many times we talk about Divi without mentioning Divi Builder, even though they are two totally different products:
Divi is a theme framework.
Divi Builder is a plugin for designing the content of your website.
With Divi you can edit and customize the general aspects of your website such as:
The logo
Your header
Your footer
The font type and its color and size;
And so on.
Whereaswith Divi Builder, you can only focus on its modules and design options for creating and designing the bulk of your website.
The main advantage is that both products have been designed to complement each other perfectly so that they reinforce each other, achieving truly amazing results.
What's more, both are packaged in contract plans, meaning you'll enjoy them without having to pay a penny more 😉
1.3.3. Header configuration
One of the impressive aspects at Divi is how easy it is to configure the header via the theme customizer, allowing you to change the logo placement, menu layout and their styles.
With Divi you can change its elements in the following ways:
Default – Your logo on the left and the menu on the right;
Centered – Your logo in the center of the menu;
Swipe – Your menu is hidden on the right side of the screen;
Full Screen – Your menu will be displayed in full screen by clicking on the ☰ icon.
In addition, the theme allows you to apply specific styles to the main and secondary menus that make up the header.
Finally Divi gives you the ability to display your social icons as well as a search button.
1.3.4. Quick Access to WordPress
An extremely interesting option is the quick access, that the theme customizer offers you, to other parts of the WordPress admin, such as:
Menus;
Widget ;
Static cover.
Then, if you need to add a new menu, change or replace your widgets or even set your homepage and blog, you can do everything through this tool without having to access the WordPress admin panel
This saves you a lot of time in the process.
1.3.5. Divi Builder Editing Modes
The design of your website content will be done with Divi Builder through two editing modes: the Back-end or the Front-end.
The Back-end is the part located in the WordPress dashboard of your page. This is the design path that Elegant Themes has offered since the beginning and the one that has given the most stable results so far.
On the other hand, we have the Front-end, a way that allows you to design your pages in the visual part, directly on them.
Since both have their advantages and disadvantages, Elegant Themes has recently developed Wireframe, a hybrid between back-end and front-end so that you can enjoy the benefits of both editing modes 😉
1.3.6. Layout layout
As you will see, modules are the basic blocks of design, each with a specific functionality that will give your website the power it needs.
And you will ask: but how to insert them into my website?
Well, in a very simple way: through the different designs or layouts that Divi Builder offers you.
With the Divi Builder plugin, you will have up to 20 different layouts through its standard, full width and special sections.
To do this, you simply create a section, choose the type of column you need and install the modules.
This wide range of layouts is essential, since with them you will design pages with all kinds of layouts.
1.3.7 Integration of 46 ready-to-install modules
As we have seen, modules will be key elements of your website to provide it with an infinite number of different features.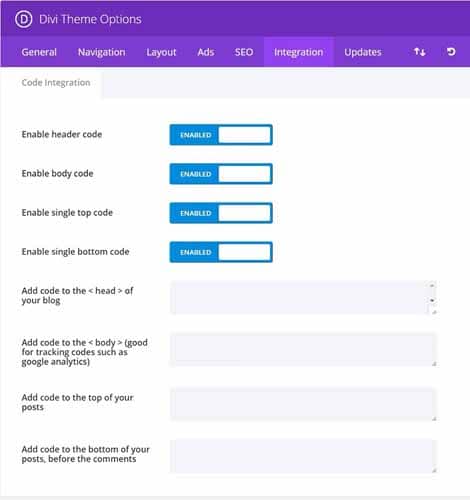 Source : Elegant themes
Divi Builder currently has about 46 modules with quite a few different features that are really handy to avoid having to install plugins all the time.
Here are some of these modules:
Accordion;
Audio ;
Sidebar;
Blog;
Button;
Search;
Comments;
Number counter ;
Circular counters ;
Bar counters ;
Email Registration;
Code;
Contact Form ;
Gallery ;
Image;
Start Session;
Call to Action;
Map;
Message navigation ;
Person;
Slider ;
Cursor for videos;
Full width code ;
Full width image ;
Full width map ;
Full width menu ;
Full width portfolios ;
Full width cursor ;
Full width message cursor ;
Full width title ;
Full width message title ;
Etc.
To make the most of the tab "Integration", you can consult this course of Elegant themes.
1.3.8. Design
Here you will make all the configurations related to the appearance of this element, such as
The type of alignment
The size of the text;
The color ;
Font type
The padding
Margin;
Etc.
1.3.9. Saving your designs to the Divi library
Imagine you are designing your website but there are parts you like so much that you would like to be able to apply them on other pages or even on a different website.
Well, that's possible with the Divi Library.
This element is fundamental, and one of the reasons why Divi is the theme of choice for designing any website.
With the library, you'll be able to save not only a full page design, but virtually anything you design with the Divi Builder:
Full page layouts;
Sections ;
Rows ;
Columns;
Modules ;
Etc.
The process is very simple:
Design an item ;
Save it in the library;
Install it.
The good thing is that the installation can be done not only on your website, but also on any other one that has Divi Builder thanks to the file export/import mechanism that we will see later.
1.3.10. Global elements
Another very interesting option is the global elements.
These are elements which, once created and implemented on your website, remain connected so that a change in the configuration of one immediately affects the others.
You will be able to set up very interesting elements such as
A more complete footer than the one Divi provides by default
A call to action ;
An area with text;
A contact form to attract subscribers;
Etc.
1.3.11. Pre-designed templates
Another way to save a lot of time with design is to use the pre-designed templates that Divi Builder provides in its library.
You will find a wide variety of templates categorized by theme, so you can select the one that suits you best.
In addition, Elegant Themes and other companies offer free templates for your use.
1.3.12. Exporting / importing layouts and settings
Another super useful tool is the export and import of designs and settings.
On the one hand, after storing a design in the Divi library, you can export it and then import it to another website with the Divi Builder :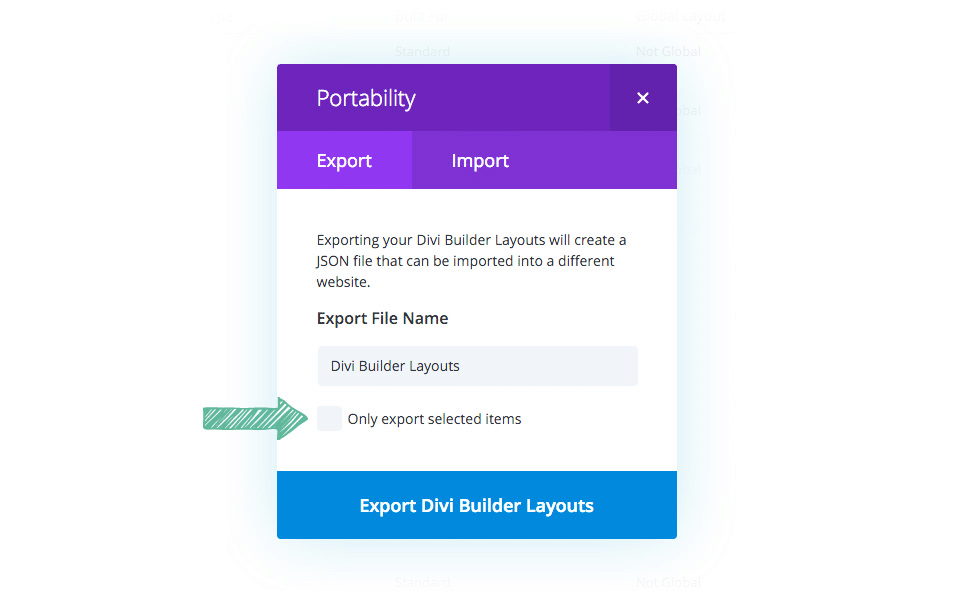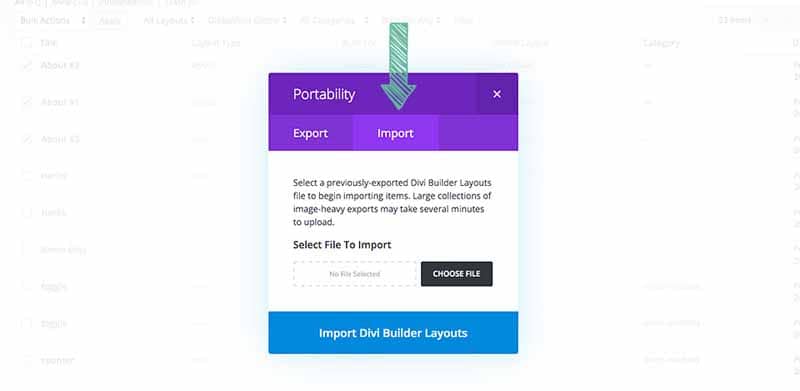 Source : Elegant themes
In the same way you will be able to do the same with all settings and configurations made in the following items:
Theme options;
Theme customizer ;
Module customizer.
As you can see, if you are dedicated to designing websites professionally, the time you will save will be huge. 😃
1.3.13. Easy error correction
Divi Builder comes with Undo/Redo buttons so that you can always rectify the mistakes you made.
You also have the history option so you can go back by selecting a previous state.
In addition, they have recently added a series of commands as shortcuts so you can:
Copy;
Cut
Paste;
Undo ;
Redo;
And a lot of great actions
These last actions will save you a lot of time when you use the keyboard of your computer.
1.3.14. Search
A very interesting new feature is the option search engine that you will find in all design elements of the Divi Builder.
You just have to enter the keyword of the options you want to configure and they will all be displayed.
This way, you'll get straight to the point without wasting much time 😉
1.3.15. A/B testing with Divi Leads
Divi Builder integrates a new testing system that will allow you to analyze the potential of your landing pages to see which one generates the most conversions.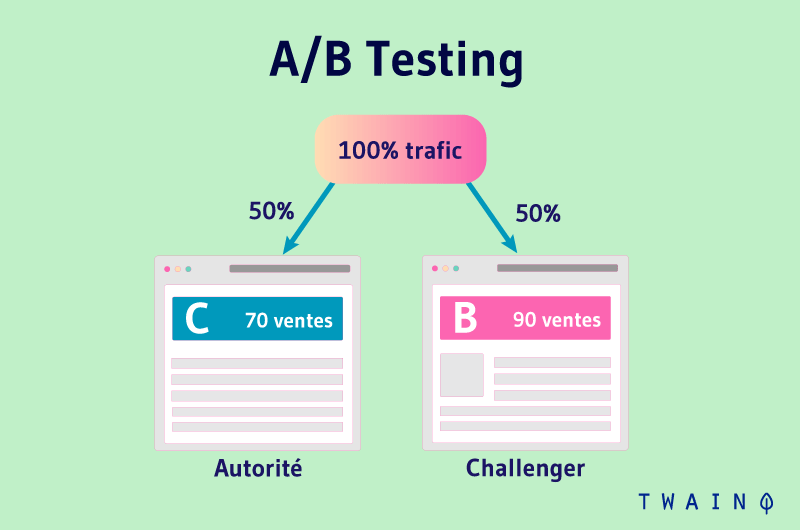 Simply create different types of layouts and configure the system.
Divi Leads will show your versions to different users and collect all the information.
Once this is done, you will have at your disposal a complete statistical report where all the information collected will be displayed in the form of graphs and other elements. This way you can understand at a glance which of your designs works best.
1.3.16. Responsive design
Every day, the use of mobile devices such as tablets and smartphones is growing exponentially
That's why responsive design, the ability of your website to adapt to different mobile devices, is essential.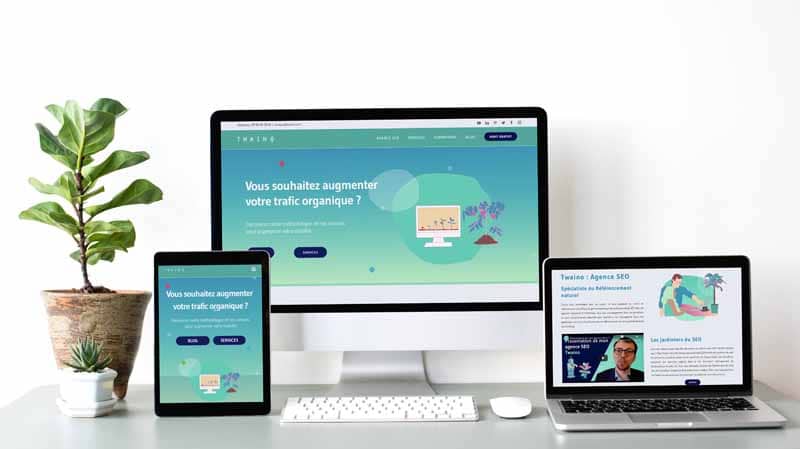 In this aspect, Elegant Themes has not only made sure to implement a fluid design, but also offers you various tools so that you can intervene in the process yourself.
You will be able to configure styles such as
Margin
The fill ;
Font size;
And whether or not to display each element depending on the device you select.
1.3.17. Security with Divi
The security of your website is something you need to consider from the beginning.
For this reason, I've created a video on increasing your website's security without complications so that you have the basics to set up a solid security system that protects your website.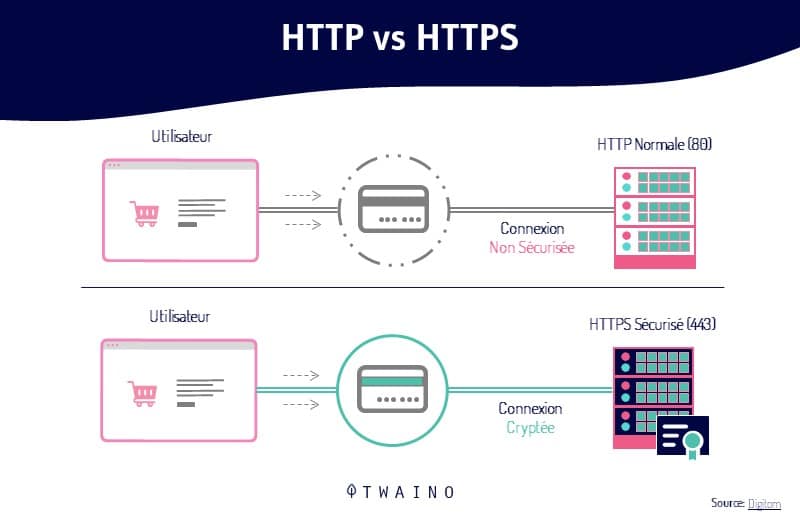 Elegant Themes also takes this aspect very seriously.
Proof of this are the audits they have been continuously subjected to by Sucuri, an international company specializing in web security.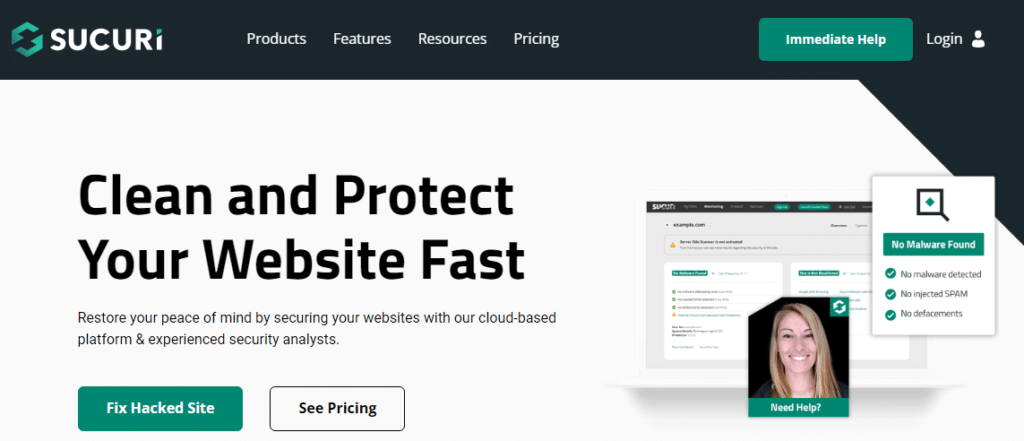 1.3.18. Updates
This is very cool 🙂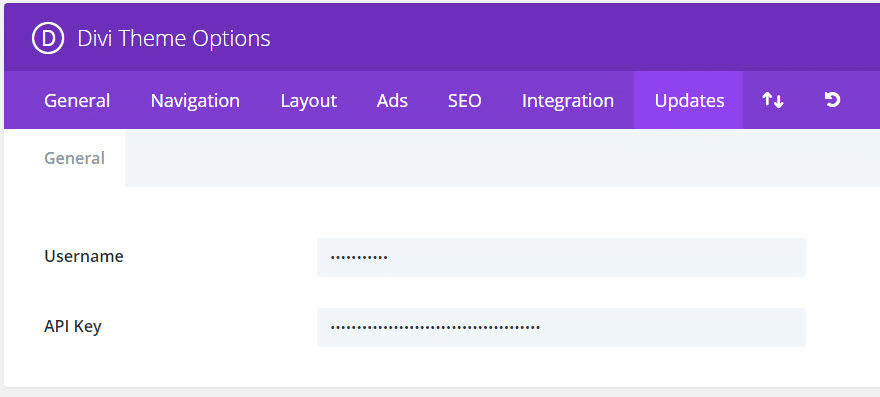 Source : Elegant themes
Indeed, Elegant Themes releases frequent improvements through their updates, eliminating possible code errors that affect both user experience and security.
But aside from that, they also incorporate new features that will allow you to design much more efficiently.
Some recent examples are:
Source: Elegant marketplace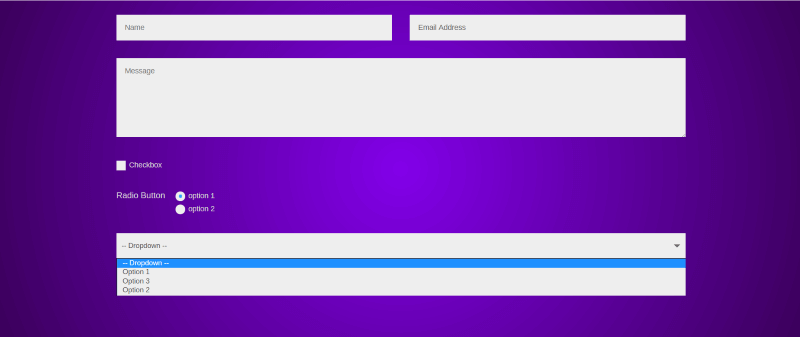 Source: Elegant marketplace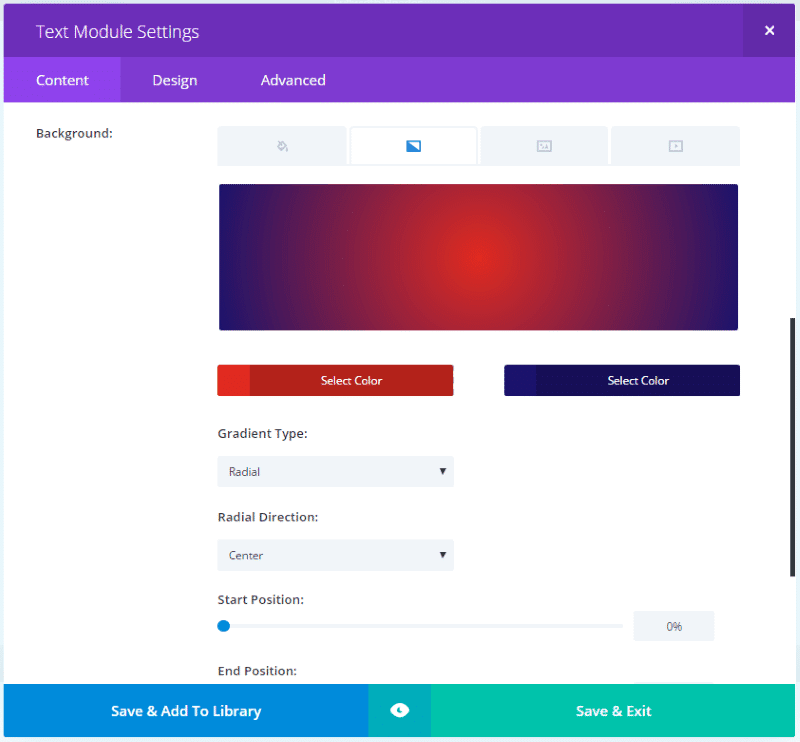 Source : Elegant marketplace
Improvement of the documentation system ;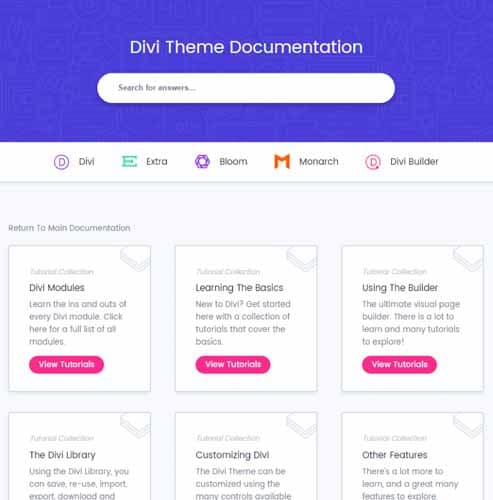 Source : Elegant marketplace
Improvements that won't cost you a single penny since they are completely free. 🤑
Chapter 2: What should you know about Divi and how to create a professional website with it?
2.1. What you need to know before using Divi
2.1.1. Is Divi the best WordPress theme?
For many people, yes. It is the best WordPress theme for people who are looking to create a website without any programming knowledge, without php, javascript, or even html or css.
That is, it is perfect for both:
For web designers (not programmers) ;
And for people who are not dedicated to design and have another job, but want to create websites themselves in a simple way, whether they are lawyers, photographers, coaches or any other profession.
Divi is the theme that has it all:
Easy to use and customize;
It has a great company behind it; Elegant themes;
It has the layout designer included: you don't need to install plugins like Elementor, Visual Composer ;
It's fast and helps your SEO;
If you change your theme you don't lose anything (if you install the plugin in the new theme) ;
Once you download it, you can use it on unlimited websites for life ;
If you want lifetime updates on unlimited websites, you pay once and that's it (with Elementor, you have to pay every year);
It's free software;
Etc.
2.1.2. Is the Divi theme easy to use?
With Divi, you will be able to design your website in a very simple way. Here are some examples of features that prove it:
2.1.2.1. Edit text visually
As you see them on the web, you can simply hold over the texts and edit them. It couldn't be easier.
2.1.2.2. Drag and drop
Duplicate modules, move them, leave more or less space between sections, rows…
2.1.2.3. Content automatically adapts to mobile devices
Divi is responsive, so your website will adapt to mobiles and tablets without you having to do anything.
2.1.3. 7 Divi Myths You Should Know
There is a lot of information on the internet that confuses many people about Divi. Here are the most common doubts:
False Myth 1: If I change my theme I lose my creations;
False Myth 2: It's slow;
False Myth 3: It's bad for SEO ranking;
False myth 4 : It's expensive ;
False myth 5 : It is incompatible with many plugins;
False Myth 6: It is recommended only for web designers;
False Myth 7: It cannot be used with other WordPress themes
2.1.4. How much does Divi cost and where can I download it?
To download Divi in a 100% legal and ethical way, you have 2 options:
Yearly access
Lifetime access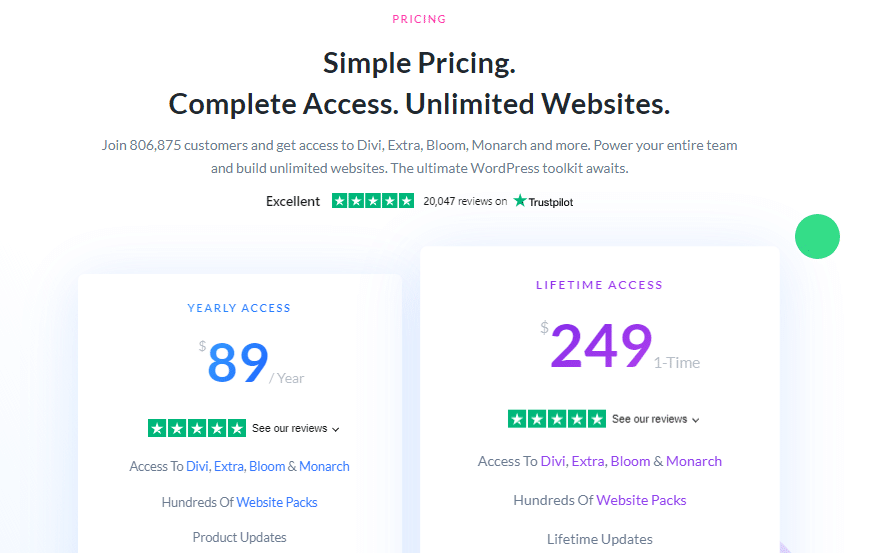 In both cases, if you purchase via an affiliate link, you will receive a larger discount than if you enter directly through the Elegant Themes website.
2.1.4.1. Annual access
For $89 per year you will get the following products: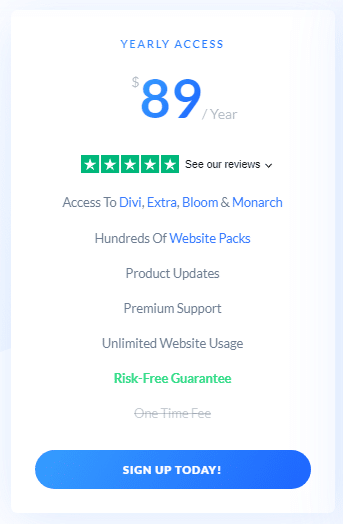 Access to all themes: nearly 90 themes at your disposal.
Access to all plugins: You will be able to use Divi Builder, Monarch and Bloom plugins right out of the box;
Updatesto all your themes: Frequent code improvements;
Premium Support: Your questions will be answered any time of the day;
Unlimited use of their products: You can install them on as many websites as you want; and
30-day money back guarantee: If you are not satisfied, they will refund you without any problem.
2.1.4.2. Lifetime access
If you are a web designer and/or want to save money in the medium to long term, for a one-time fee of $249, you will enjoy all the benefits of the lifetime plan.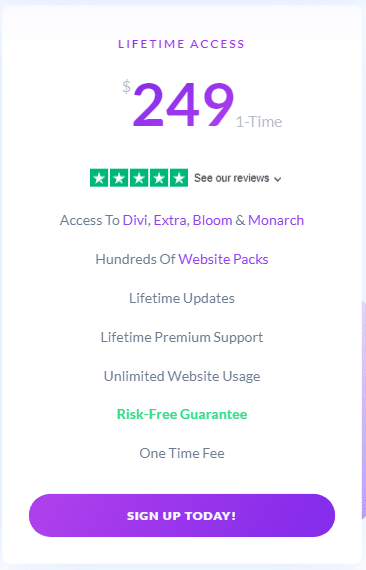 You will never have to renew again and you will be able to continue to enjoy your products while taking advantage of the new products that are coming out.
2.2. Divi tutorial: How to make your website with Divi in a simple way?
2.2.1. How to install the Divi theme?
Installing the Divi template is super simple and will only take a few seconds:
Download it via your Elegant Themes account;
Login to your WordPress and select " Appearance >> Theme " and press " Add New ";
Select Divi, install it and activate it. You already have your Divi theme ready to go 😉
For more help, check out this video from elegant themes that shows step-by-step installation of Divi.
2.2.2. What do I need to know about Divi plugins?
If you use WordPress, you already know that you can install plugins that give your website a lot more power in a simple way
Most of these plugins can be installed regardless of the theme you're using, and there are both free and paid ones.
But there are other plugins that are a little different because they were developed to integrate with Divi. In other words, you can only use them if you use Divi.
If you are using Divi, it is recommended to combine the two. Use super recommended WordPress plugins like Yoast, Ithemes Security… as well as exclusive plugins for Divi.
The great thing about these plugins that have been developed for Divi is that they are integrated with Divi. They can enable you to do thousands of things
Here are some examples:
Put more social icons in the menu;
Make it so that every time they write in the form, the contact is saved in a tab in your WordPress;
Make the icon links open in a new tab;
Use other blog layouts;
Add effects to images;
Adding effects to cards;
Place menu icons on the right;
Customize menus and a thousand things on mobile;
Change the logo link so it doesn't go to the home page;
And hundreds of other things;
Etc.
2.2.3. Divi video tutorial to create a WordPress site from A to Z
Finally, we will redirect you to a very practical video that teaches you step by step how to easily and quickly design a website A-Z with the help of Divi and Divi Builder, even without any knowledge
DIVI: Create a website on WordPress from A to Z (beginner).
Go for it!
If you're looking for more information on how to create your website without missing anything, feel free to check out my content in the website creation category:
The best sites to buy a theme
Techniques for integrating fonts on WordPress ;
The complete guide on Widgets for WordPress ;
The best between Shopify and WordPress;
The list of the best WordPress Themes
The reasons and techniques to clear your browsers cache;
Etc.
Chapter 3: Advantages and disadvantages of Divi – Everything you need to know
Everything has its pros and cons, and Divi is no exception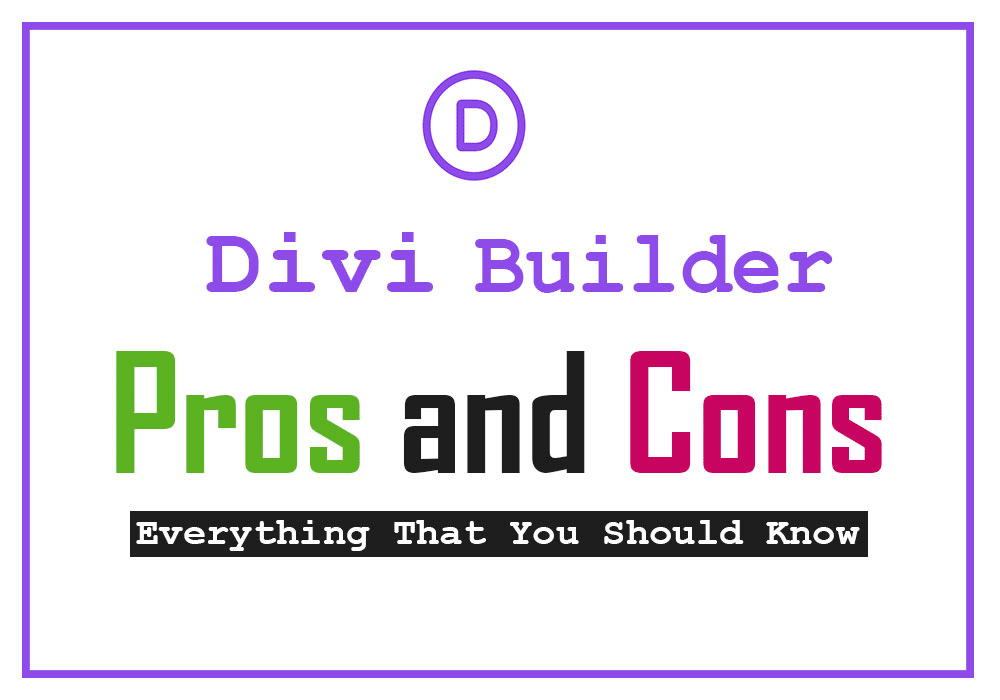 Source: Wpwootips
So it's best to talk about it so you can decide whether or not to choose it for your WordPress.
3.1. The advantages of Divi
If you are a website specialist or a web development expert, you will be surprised by the power of Divi
It is packed with huge benefits that encourage a web developer to buy this theme immediately!
Here are some of its main advantages
3.1.1. Layout option
Divi theme consists of several layout options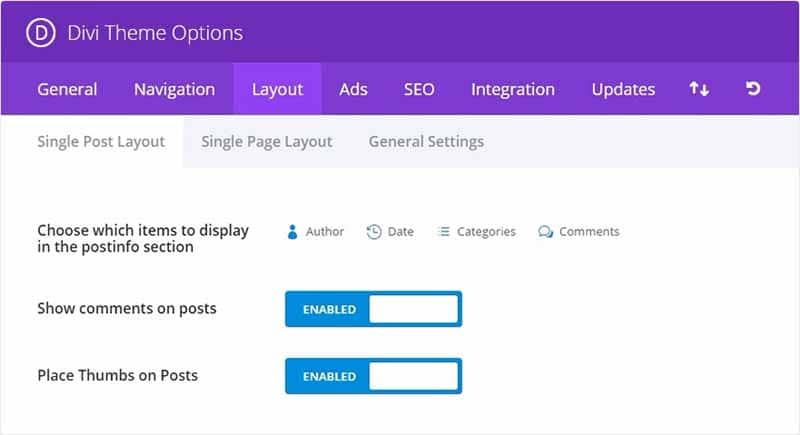 Source: Elegant themes
This does not limit you as a web page developer to manage the pages. When you choose a theme from the library, you can save it and reuse it on other websites
It is very flexible to use and saves you time and energy by easily importing layouts into the library, which can then be imported to other websites
Moreover, it's not just about templates, you can design the layouts or headers and customize them as you like with the theme builder. You can make any design you want.
3.1.2. Ability to modify anything
It allows you to modify anything from home screen to footers. You can easily drag and drop images and modify them according to your needs.
3.1.3. Access to 5 products
The main advantage of Divi theme is that when you get this theme, it gives you access to 5 main products easily. These are great rated products, and you automatically get access to them when you purchase a Divi license.
3.1.4. Many options
Divi includes several options in everything, like text and images or headers and footers. There are several options available for everything.
3.1.5. High quality support
You gethigh quality and high security support with Divi theme. Moreover, it is highly responsive and accessible on any device without any interruption.
3.1.6. Good value for money
Without a doubt, it offers excellent value for money. It also comes with a lifetime offer which can be very beneficial for the user to buy it once.
3.1.7 Initiative Interface
It has an excellent initiative interface and it is easy to use. It is also easy to get started, you don't need all the tutorials to get started.
3.1.8. No design problems
There are enough templates and modules available in the theme that you don't have to worry about creating a design
You can simply go to the library and select the template of your choice and create a nice blog, landing page, etc.
3.1.9. Tutorials
Whenever you get stuck on something or don't understand anything, you don't have to worry because everything is said in the tutorial
There are many tutorial videos available in which all the instructions are given.
3.1.10. Optimizing for SEO
The Divi theme is by default optimized for SEO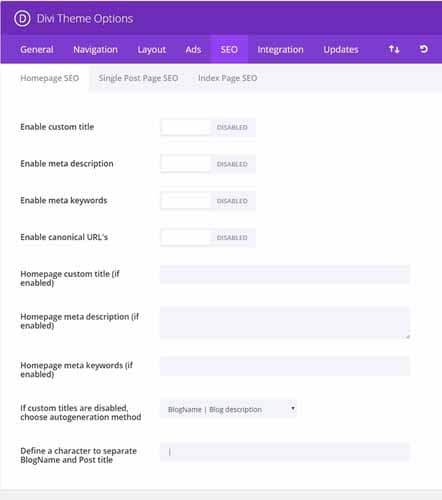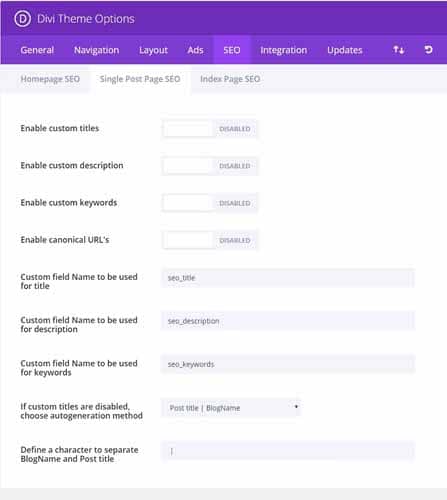 Source : Elegant themes
It will fix much simpler things to make your site go further so you can be found on web search engines
3.1.11. Multilingual
Another significant advantage is that the Divi theme is also available in many languages.
3.1.12. Easy to use
It is easy to use. You can easily drag and drop the page builder.
3.1.13. No limitation
You can use the Divi theme on an unlimited number of websites. This is a great advantage for web designers.
3.2. Disadvantages of Divi
In addition to the advantages, it is also important to have a complete understanding of the disadvantages of Divi. This allows you to easily make a decision
Without any unbiased opinion, let's discuss some of the possible disadvantages of the Divi theme
There are several things that are important to keep in mind:
3.2.1. Many options
Having a lot of options creates a bit of a mess in its use
It is difficult to access the module you need to change and it is possible that you can change something on the site that you did not intend to change.
3.2.2. Need an expert
Although of all the themes available, you should always be very careful when working with this theme, because a wrong action can lead to many confusions
So, at this point, you will need a designer to look at your layouts on Divi. In some circumstances, if things go wrong, only a professional can handle the situation.
3.2.3. Not fully editable
Not all of its designs are completely editable. For example, if you want to modify and customize a certain template, you will need to know the coding to make it work.
3.2.4. Longer pages are slow and do not have a pop-up generator
It can sometimes be very frustrating to work with the Divi theme, as it doesn't contain a pop-up generator
While working on longer pages, it becomes very slow, which is the biggest drawback.
3.2.5. Not easy to learn
Mastering the tools that Divi and the Divi Builder offer you takes dedication. Don't expect to master everything in a few days. It will take some time to fully understand them.
3.2.6. English
The documentation and videos that Elegant Themes offers are in English. Although all the tutorials are perfectly explained, this is a hindrance for those who do not master this language well.
3.2.7. Resource consumption
Having everything at your disposal without having to touch any code, it has a price that you have to pay. The theme takes up more space than other products like Genesis
It is essential to get a good hosting that will allow you to keep your loading speeds at the level they should be.
3.2.8. Settings
Some settings, such as SEO, are too extensive. Sometimes, it's best to delegate this task to quality plugins such as Yoast SEO.
3.2.9. Lock-in effect
If one day you decide to do without Divi Builder and use another plugin, it will become annoying. This is because when you uninstall it, instead of leaving all the information intact, a series of shortcodes will be displayed instead
If you delete the shortcodes, the information will be removed, so you will have to design these pages beforehand. Fortunately there are solutions and the company may already be working on this.
Chapter 4: Differences and similarities between Divi and other tools
4.1. Differences between the Divi Theme or Template and the Divi Plugin (Divi Builder)
Divi is not only a WordPress theme or template, it is also a plugin.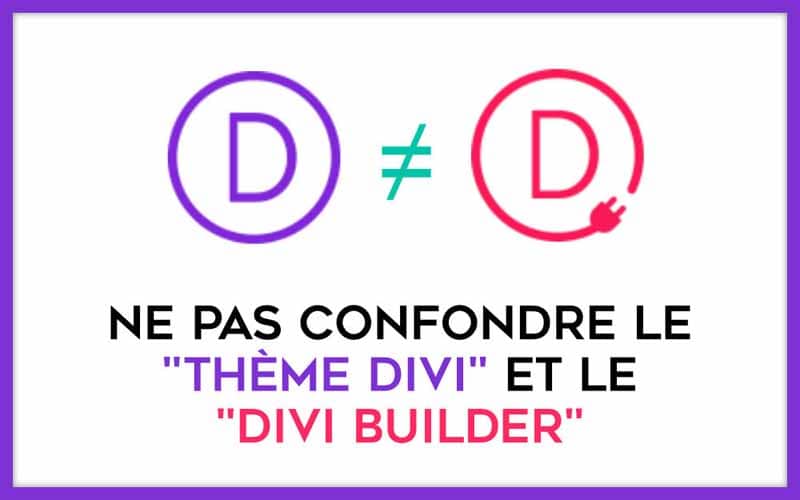 Source : Astucedivi
4.1.1. Divi theme or template
This is the only one that includes its own visual layout. In other words, if you use the Divi theme, you don't need to install ANY plugin to easily layout your pages
You don't need the Divi plugin, Elementor, Visual Composer or any other page builder because it's already built-in. This is great because it avoids possible incompatibilities between the theme and the plugin.
4.1.2. Divi plugin
It serves 2 purposes
First:
If you are using Divi theme and in the future you want to change theme, but you want to keep your designs made in Divi, you will not have any problem
When you change theme and in the new theme you install Divi plugin, you don't lose any design
Second
If you are already using another WordPress theme and you don't want to change the theme, but you want to use the visual layout of Divi, you don't need to change the theme
You just have to install the Divi plugin as you would install Visual Composer, Elementor or any other and start designing your pages easily.
4.1.3. Main difference
As we just saw in the last 2 sections, the differences are clear.
With the Divi theme, you will have the visual page builder included. So you can customize the menu, footer or the footer of your theme
With the Divi plugin, on the other hand, you will have the ability to layout your pages with the Divi layout using another theme that is not Divi
What you won't have with the Divi pluginit's all about theme customizations and optionsyou can use all of them, since they will be the ones of the theme you are using.
4.2. Differences and similarities between Divi builder and Wix
Let's see the main differences and similarities between Divi and Wix page builders.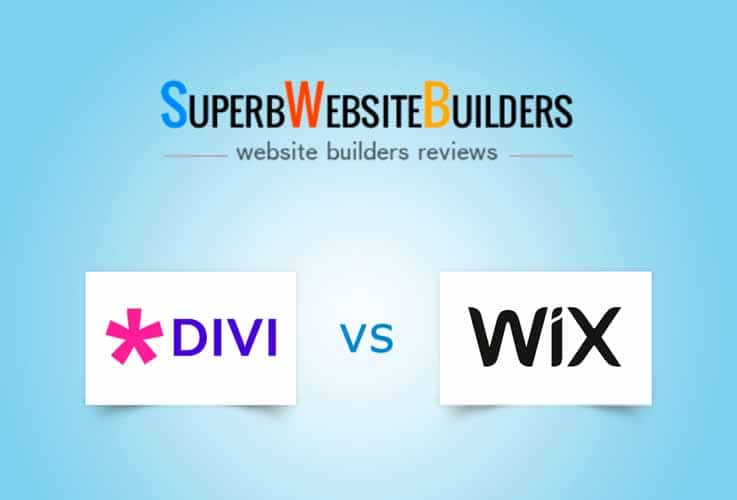 Source: Superb website builders
4.2.1. Main differences
Free code: Although both are paid, Divi is free, open source code. The WIX code number is proprietary and if WIX shuts down, you will lose everything.
Owned or "rented": With WordPress and Divi, your website is yours. Once installed, you own it for life. With WIX not, if you stop paying, you lose it.
Community: Divi comes from WordPress and the community behind it is brutal. This is not the case with WIX.
Scalability: Being a WordPress theme, Divi allows you to scale your website with WordPress plugins. There are thousands of them both free and paid. Not on WIX.
Specialists: There are hundreds of thousands of companies and professionals who can help you design it. Not on WIX.
4.2.2. Main similarities
Ease of use: The closest thing between the two is their ease of use. Both help a lot to allow people without knowledge to be able to create a website easily.
4.3. Differences and similarities between Divi theme and Elementor Pro
4.3.1. Differences between Divi and Elementor Pro
Free version of Elementor: Comparing the free version of Elementor and Divi is like comparing a Ferrari with a bicycle. Divi is the Ferrari and the free version of Elementor is the bike, it has thousands of limitations, so the rest of the comparisons are between the two paid versions: Elementor Pro vs Divi.
Theme and/or plugin: Divi is a theme and a plugin, so you can use the theme or the plugin. Elementor Pro on the other hand, is only a plugin, and you have to use it with another theme.
Pricing: The cheapest Elementor Pro and Divi plans are very similar and are paid annually. The difference is in the top plans: while you pay once for Divi and use it on unlimited websites and have all updates for life, with Elementor Pro, you have to pay every year.
Free Code: While both are paid, Divi is free code and Elementor Pro is not
A/B testing: With Divi you can do a/b testing without the need to install plugins (they are built-in). With Elementor Pro you can't.
4.3.2. Similarities between Divi and Elementor PRO
Ease of use: They are perhaps the two easiest to use.
Speed: There are hundreds of studies that show that the speed is almost identical (they vary in milliseconds).
Positioning: With both, you can rank in Google with some knowledge of SEO (and sometimes without).
Community: While the Divi-loving community is larger and has been around for a long time, the Elementor community has grown significantly.
Experts: Both have very good experts behind them who can help you
Chapter 5: Elementor vs Divi Woocommerce: Which one is user-friendly?
Elementor vs Divi Woocommerce, both page builders are a fast and efficient way to create your website instantly
And, we all know, the two most popular plugins for WordPress and woocommerce web page development are Elementor and Divi
But the question is, which one is user-friendly?
To answer your question, we will talk about Elementor vs Divi woocommerce WordPress plugins to see which one is easier to use and suitable for beginners
So come along with us on this ride and see which is the best option for you.
5.1. What are website builders?
Website builders are simple programs on WordPress and woocommerce that allow you to set up your web page instantly. They don't require any coding expertise, and it's ideal for someone who wants a good site without any complications.
These builders come with pre-made templates, pages and widgets that you need to select and layer to create your custom site
Beginners use them because of their user-friendly nature and easy setup. There are a variety of website builders of which we will discuss the two most popular.
5.2 Elementor vs Divi Woocommerce: WordPress Page Builders
In the world of hundreds of page builders, two plugins are hard to beat. One is Elementor while the other is Divi. Both give their best performance compared to the others
However, one is more user-friendly than the other. To find the answer, let's examine in detail which one outperforms the other.
Divi represents one of the most famous WordPress builders that has developed thousands and millions of wordless websites. It offers advanced layouts with high-level optimization.
With many of its features already mentioned above, let's review a few to see if it's worth it or not:
5.2.1.1 Simplified interface
Now, you don't need to learn the whole coding thing because Divi has simplified everything for you by offering a simple drag-and-drop interface
With this, you can simply add ornaments and customize your website without doing any hard work.
It has a floating style popup full of features that you can add to your site while creating a page. All you have to do is click on your website, drag and select, and you're done
Although it may be a little difficult to understand at first, you will easily get used to it.
5.2.1.2. Full layout packages
If you are in a hurry and don't have time to customize every web page of your website, you can use the pre-made templates
There are hundreds of complete layouts made in different niches. All you have to do is search for your favorite topic theme and click on it. Alto! Your website will be set up in a few minutes.
5.2.1.3. Observe appearances when editing
If you have any doubts about the appearance of your website after editing, this is no longer a feature you need to worry about. With live editing (all thanks to Divi), you can see the live view of your website side by side
From there, you can edit, add, delete or change anything you want. The live view comes especially when you have doubts about your presentation. It prevents problems and defects in launching the website.
5.2.1.4. Mobile friendly
People mainly use cell phones to visit sites because nobody is on the computer all day. Therefore, a mobile-friendly page or store is essential to attract the audience
With Divi Website Builder, your page is already available in a mobile-friendly view. However, you can also change this view to suit your preferences.
5.2.1.5. Template heaven
It's a total euphoria when you are given hundreds of choices. And you can find the perfect design you've always wanted
With over 800 templates to choose from, you can find your perfect website design in minutes. Their template represents various niches, so it would be almost impossible not to get the theme for your topic.
5.2.1.6. Plugin as well as a theme designer
Divi comes in two forms, a web theme builder and a full-featured plugin. A theme developer will allow you to define the theme of your page or store, while a plugin will build and develop your website completely.
You can either use a theme developer or a full plugin, depending on your choice. But having both will give you full control over your website while keeping your page and store together.
5.2.1.6. Additional modular ornaments
If you want to attract your customers in one visit, you need ornaments such as
Call to action;
Newsletters;
Video slides;
Etc
Most of these WordPress or woocommerce builders do not offer these extra modules. But with Divi, you can add all these modules easily.
With more than 30 custom modules, you can attract your audience or customers to browse your store. This is a great feature for those who want to use Divi to create their woo-commerce online store.
5.2.1.7 Missing Pop-up Builder
Pop-up builders are a great marketing tool and are essential for marketing websites. Even though Divi offers extensive website development and theme selection features, the only thing it lacks is a pop-up builder
So, if you want a page to have pop-ups, you should get a pop-up builder plugin because Divi doesn't offer this functionality to your website.
Apart from a few shortcomings, Divi is a great place for creating custom web stores/pages. Since it offers hundreds of templates and layouts, you won't need to waste your time building everything for a startup.
Like Divi, Elementor is also a full-featured website page builder that offers complete website development as a single solution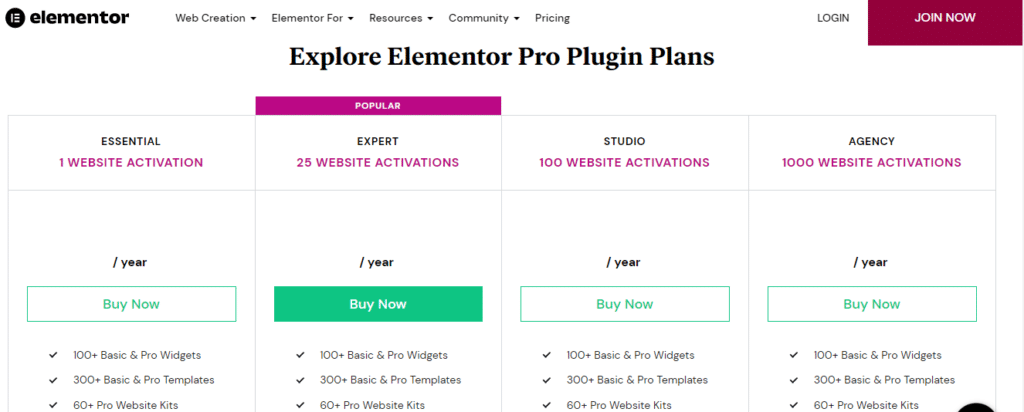 It is a WordPress website builder that is simple and convenient to use
Let's discuss its specification in detail and see how it is different from Divi :
5.2.2.1. Simple interface
Just like Divi, it is also composed of drag-and-drop style website builder. However, it is not exactly like Divi because of its side editing view.
As we have seen in Divi, it has access to floating pop-up style features which can be hard to get used to for many people
In elementor on the other hand, there is a full sidebar full of a variety of editing features. Not only does this provide a full view without opening the tab, but it also provides a full view of the website display
Moreover, you don't need to learn how to code as this is a website builder for beginners.
5.2.2.2. All changes on one page
Many page builders require you to open multiple tabs to edit different website pages. But with elementor, you only need one window for editing
You can customize all the layers of your page in a single session and with only one tab open. All in all, it's a pretty convenient method.
5.2.2.3. Variety of templates
It offers nearly 300 or more web page template selections from which you can easily choose. However, compared to the Divi plugin, the templates are quite limited. So, it may not offer a wide range of templates, but it does the job.
5.2.2.4. The search facility
Can't find a feature? Well, that's a problem. With the search bar, you can type in and find the item you're looking for with just one click
Elementor makes it easy for the user to develop the website without going through all the features that can consume a fraction of your time.
5.2.2.5. Widget library
Widgets are like the ornament of a website to gain customers and audience. If we compare Elementor to Divi in this feature, it is certain that Elementor is the clear winner
With over 90 widgets, you can optimize and upgrade your website's CTAs and additional functionality.
This wide range also contains elements for an online store. These tags include:
Add to cart
Wish list;
Product features;
Etc
Therefore, it is a good choice to increase sales and grow your business.
5.2.2.6. Availability of Pop up Builder
Pop-up builders are important for many websites and therefore you should have the choice to add them to your page
Divi does not offer a pop-up builder, unlike Elementor. You can customize pop-ups to match your website's theme
Moreover, you can also add widgets to them. We can say that it has limited choices but offers maximum functionality.
5.2.2.7. Free trial
When you are not sure whether Elementor is the right plugin for you or not, you can always rely on its free trial
Elementor offers a free trial for a limited time and features. This gives more assurance to the user, as they have time to decide if they want it or not
This gives the user more confidence because they have time to decide if they want it or not. At the same time, Divi does not offer a free trial, so you have to bet your money blindfolded without knowing the results.
5.2.2.8. Mobile display and regular updates
Elementor offers a mobile display that is compatible with the website page. You can also upgrade it like Divi
Moreover, these features are not obsolete. All these modules, widgets and themes are updated periodically by Elementor. This way, you won't run old versions of this plugin.
This plugin is simple and convenient to use with additional features that you will enjoy throughout the time.
5.3. Elementor Vs Divi: Which one is user-friendly?
After going through the features of these two plugins, we can easily say that both are fun and easy to use. However, one is easier than the other
After a lot of research and analysis, we've concluded that Elementor is more user-friendly than Divi for some, and the opposite for others. It's a matter of preference.
5.4. Elementor vs. Divi Woocommerce: Price and Affordability
Having a budget is an important part of being a customer. That's why comparing their prices is crucial. In short, Divi is cheaper than Elementor
But the good thing about Elementor is that it offers a free trial before the initial purchase. On the other hand, Divi does not offer a free trial and requires an investment to use it.
5.5. Elementor vs. Divi – A Brief Comparison in a Table
Here is the table with a brief comparison of these two plugins for your better understanding: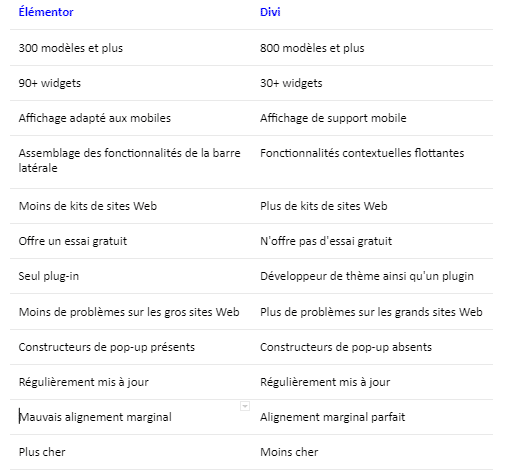 Chapter 6: Other questions about Divi
6.1. Is Divi fast?
Does it have a good download speed? Yes, its code is good and fast thanks to its regular updates
However, the problem with website loading speed is usually the content (image weight and such) and not so much the theme you are using.
6.2. Is Divi builder good for SEO?
Divi builder is good for SEO because it creates responsive pages that display well on all devices
They have easy SEO analysis with Yoast plugin integration to give you step-by-step instructions to improve your website's bounce rate.
6.3. Divi and Elementor: Which is better for SEO?
In terms of SEO implications between Divi and Elementor, you won't notice much difference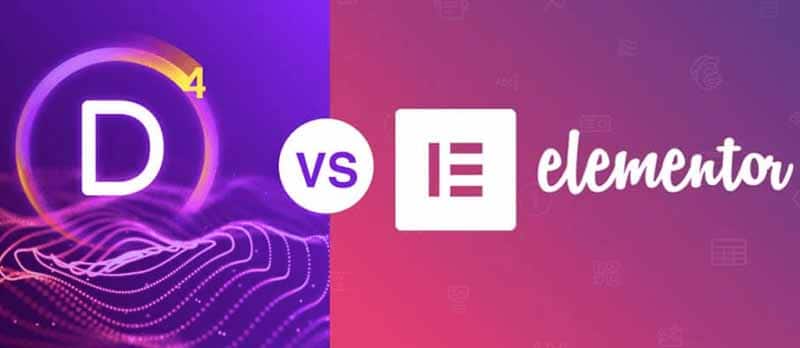 Source: Askwp
Both tools will still allow you to control SEO settings via popular SEO plugins
Plus, both load fast enough that you won't have any issues with page load times and SEO.
6.4. Is Divi good for beginners?
Divi is good for beginners in web design and development because it simplifies the creation of WordPress websites
Divi is a plugin that allows you to create custom web pages with little to no coding experience by simply dragging and dropping page elements into place.
6.5. What happens if I switch from the Divi theme to another theme?
If you install the Divi plugin in the new theme, you won't lose any design. It's quick and easy.
And in Divi, Elementor, VIsual Composer or any other layout designer, if you switch themes and don't install the plugin in the new theme, you lose the designs
But come on, this is something that has an easy fix by installing the plugin in a few seconds.
6.6. What is a Divi child theme?
A Divi child theme is an extension of the parent Divi theme and can have its own features, styles and design completely independent of the Divi theme
WordPress runs the child theme files first, so if you customize your header, footer, sidebar… these files run instead of the parent theme.
6.7. Do I need a child theme with Divi?
Child themes are used for 2 reasons
Because you are going to touch the code (php, etc.) ;
Because you want to use a design or a template and start from this design to upload your content.
If what you want is a design or a template as a starting point, with Divi you will avoid slowing down your website with a child theme since you can use its advanced library and import designs or templates in seconds.
6.8. Why is Divi so popular?
Divi is Elegant Themes' flagship theme and it is also one of the most popular WordPress themes available today
Since it is a versatile theme, it was created to suit any type of website you might want to create with WordPress. Over the years, Divi has been regularly updated and improved.
6.9. Is it worth it to buy Divi?
Divi is absolutely worth buying. If you've decided to create and manage your own website, paying $249 for lifetime access (or $89 per year) is not a bad option
It's just important to be creative and have an implementation plan before you begin your design.
6.is Divi a CMS?
No, Divi is not a CMS, but both a theme and a page builder called Divi builder. Examples of CMS include Wix, Shopify, Prestashop, WordPress, etc.
6.11. May I use Divi without WordPress?
Divi does not replace the functionality of WordPress, but rather extends it and makes it easier to use
6.12. Is Divi a WordPress?
Divi is a premium WordPress theme and a standaloneWordPress plugin that allows users to create websites using the Divi visual page builder via drag and drop.
In a nutshell
Divi offers a lot in terms of features and customization options. Thanks to this, it can be used to create a website for any occasion
If you are looking for a versatile, easy-to-use theme that gives you full control over your website design, Divi is the best option.
As in Elegant Themes, they improve Divi so frequently, it's quite likely that since we created guide until you read it, more Divi news has come out
I hope that after reading this guide, you have had clear and precise answers to all your questions about Divi.
Thanks for reading!
See you soon!