To strengthen your online presence and increase your interaction with your target audience, it is crucial to optimize your blog content to maximize the effectiveness and impact of your communication.
Whether you're a beginner or an experienced blogger, we've put together some practical tips to help you create high-quality content that will attract more visitors and keep them on your site longer.
Ready to boost your blog SEO strategy?
Let's get started!
What is blogging SEO?
Blogging SEO or natural blog referencing involves a set of strategies to improve the ranking of blog content or pages in search results.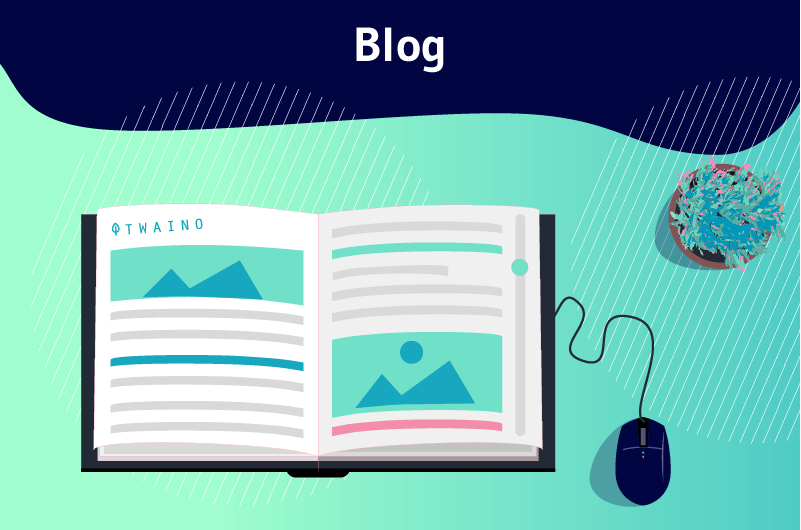 Indeed, it is important to understand that search engines are the main means or space through which users discover new content on the internet.
Therefore, if your blog does not appear in the first search results for relevant terms, it will be difficult for users to discover it.
By maximizing your blog's SEO performance, you can reach a target audience looking for specific information and strengthen your web presence.
But let's answer a very important question: why should you use your blog to rank in search results?
5 reasons to use blogs to rank your site
Obviously, who talks about website SEO talks about blog content, but do you really know the benefits you can get from it?
Here are a few:
Blogs allow you to create quality content
Search engines generally prioritize sites that offer a pleasant user experience and relevant information.
By demonstrating your in-depth knowledge of topics important to your industry through relevant content publications, you can establish yourself as a leader in your field.
This allows you to gain the trust of your visitors and naturally prolong their time on the site.
Search engines take into account the time spent on a site to assess its relevance, and quality content is a key factor in getting people to stay.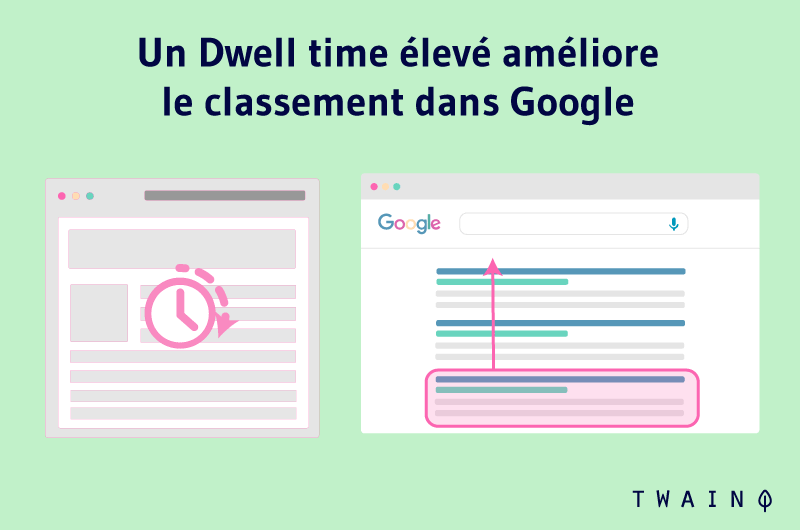 Blogs increase the frequency of site updates
Search engines consider the regularity of a site's updates as a ranking factor.
Indeed, a site that is frequently updated shows that it is active and relevant to users, which can positively influence its ranking in search results.
Search engines are constantly looking to provide relevant and up-to-date search results for users, and a site that regularly updates its content is considered more relevant and reliable.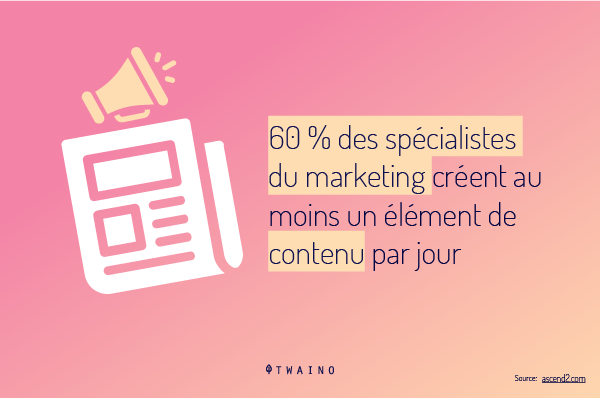 Blogs are a great way to maintain a high update frequency.
When you consistently offer credible and important information to your readers, you can ensure that search engines and users always have fresh content to look at.
This allows you to differentiate yourself from your competitors who don't update their sites as regularly, and position yourself as an authority in your field.
Updating your site regularly also allows you to target relevant keywords and generate conversions by answering users' questions.
Blogs help attract better backlinks to a site
Blogs are a great way to generate backlinks to a site, which is crucial for improving a site's popularity and credibility in the eyes of search engines.
Inbound links, also known as backlinks, are connections that lead back to your site. Search engines consider these inbound links as a sign of trust in your site.
Quality backlinks are generally links from sites that are themselves relevant and credible in your field.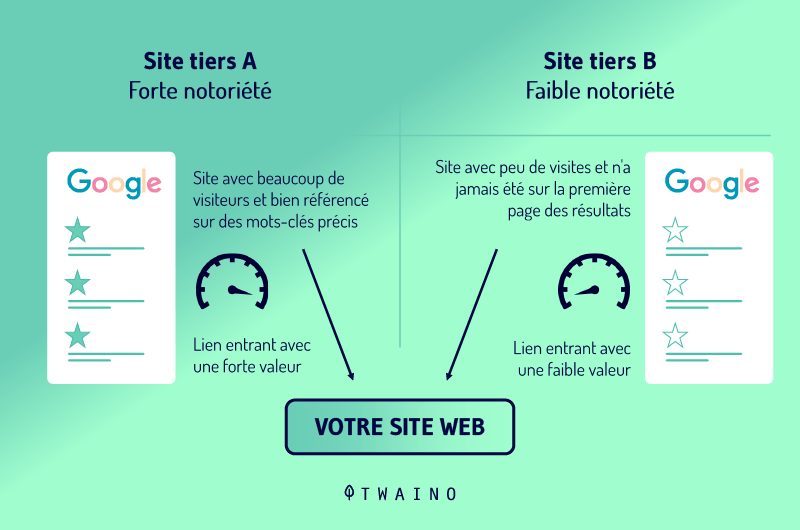 Blogs allow you to target longer search terms
Blogs are a great way to target long tail keywords, which are search phrases that are more specific and detailed than basic keywords.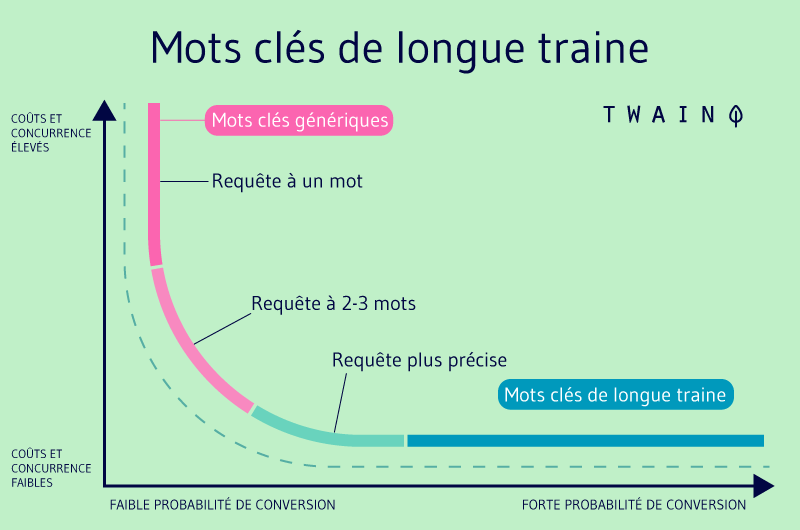 Long tail keywords are often used by users who are looking for specific and detailed information on a given topic.
Blogging allows you to create quality content that targets these keywords.
By producing blog content that addresses the concerns and questions of your target audience, you can attract relevant visitors who are looking for specific information on a given topic.
By using blogs, you can also identify longer search terms that are relevant to your target audience and use them to optimize your blog posts.
Blogs allow you to create content with high social sharing potential
Blogs are a great opportunity to produce content with incredible social sharing potential.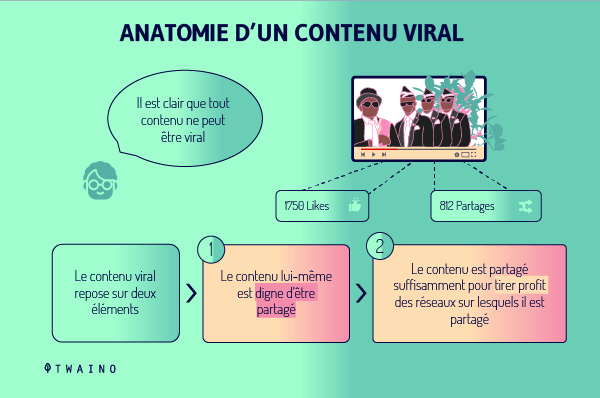 Content that is shared on social media usually has a significant impact on the visibility and awareness of a site.
Relevant and quality blog content attracts users, encourages discussion and participation, and can be shared on social networks.
Users can share your blog posts on Facebook, Twitter, LinkedIn and other social networks, which can drive additional traffic to your site.
Blog posts on social networks can stimulate additional links to your website.
These are some of the reasons why having a blog is important for your website's SEO.
5 best ways to optimize your blog
Discover in this section my tips to optimize your blog content!
1. Use relevant key terms in the title of your blog and in the descriptive tags
Key search terms are those that are entered by internet users into search engines to discover relevant content that is tailored to their needs.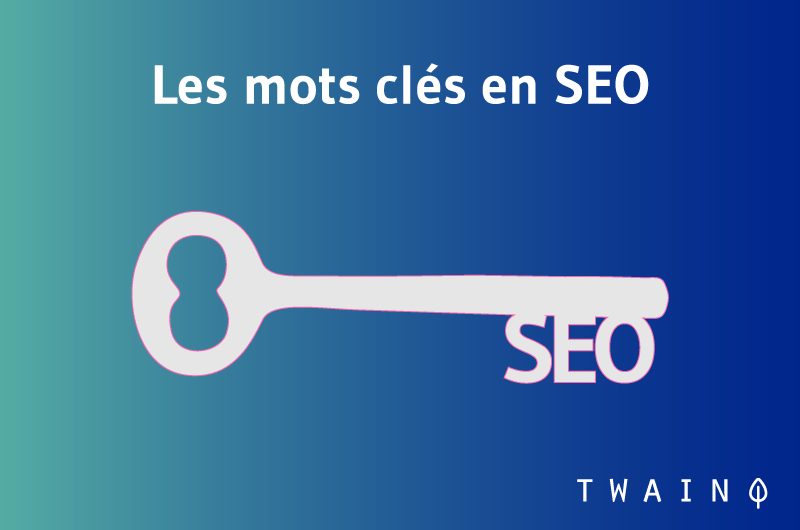 By using relevant keywords in your blog title, you can ensure that your content will appear in search results for these terms.
Descriptive tags go a long way in optimizing a page for search engine bots.
It is therefore important to include key search terms in the title to make it easier for people and bots to read.
It is also necessary to insert the keyword in the meta descriptions. These simply refer to a short text that appears below the title tag in the search results.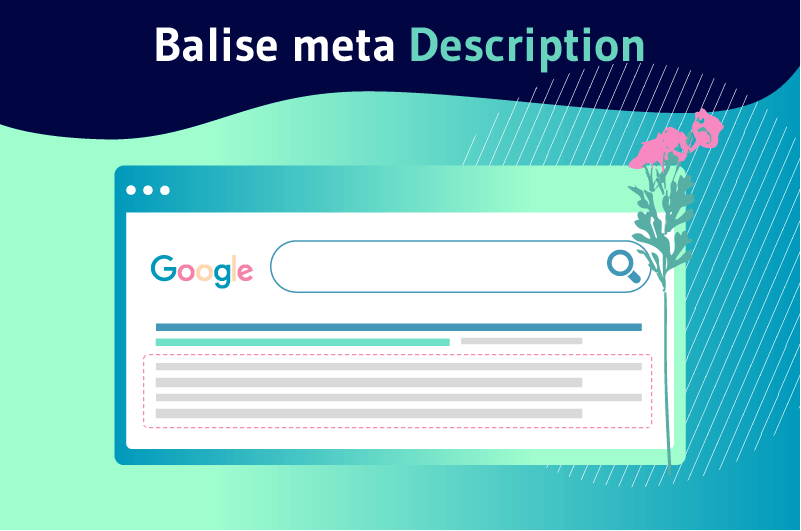 When you insert the key search terms in your meta description, you allow visitors to learn about the page's content from the SERPs before they even visit it.
It is crucial to consider that the judicious use of relevant keywords does not consist in flooding your content with an abusive use of keywords(keyword stuffing).
This can be considered a negative point in terms of your website's ranking on SERPs.
It is crucial to remember that keywords must be integrated seamlessly into the content for it to be relevant and beneficial to visitors.
Therefore, it is crucial to make sure that the quality and usefulness of the content is the focus of your attention.
2. Improve the relevance of your content by incorporating meaningful internal and external links
Creating relevant internal and external links to enhance the relevance of your content is one of the best ways to optimize a blog for SEO.
Internal links provide a rich browsing experience for users and search engines by allowing them to access additional pages on your site that may be of interest to them.
External links demonstrate the relevance and quality of your content to Google by indicating that other websites see you as a reliable and trustworthy source.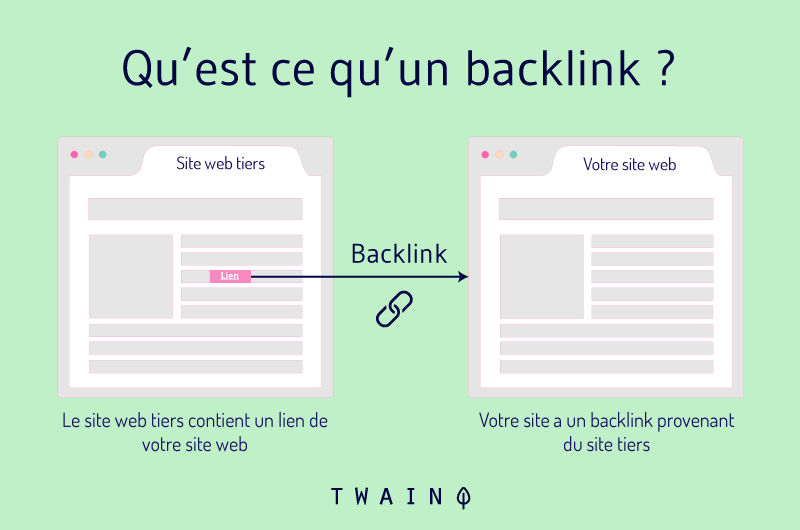 Internal links allow users to discover other content pages on your site that may be relevant to the topic they are looking for.
For example, if you have a blog about travel, you might include links to other articles on your site that discuss specific destinations or travel tips. These internal links allow people visiting the site to explore it in depth without getting lost or confused.
By making smart connections, both internally and externally, you can greatly improve the recognition of your content by users and search engines.
3. Embellish your content with images and videos to encourage sharing on social media
When you include high-quality images and videos in your content, you increase its chances of appealing to readers.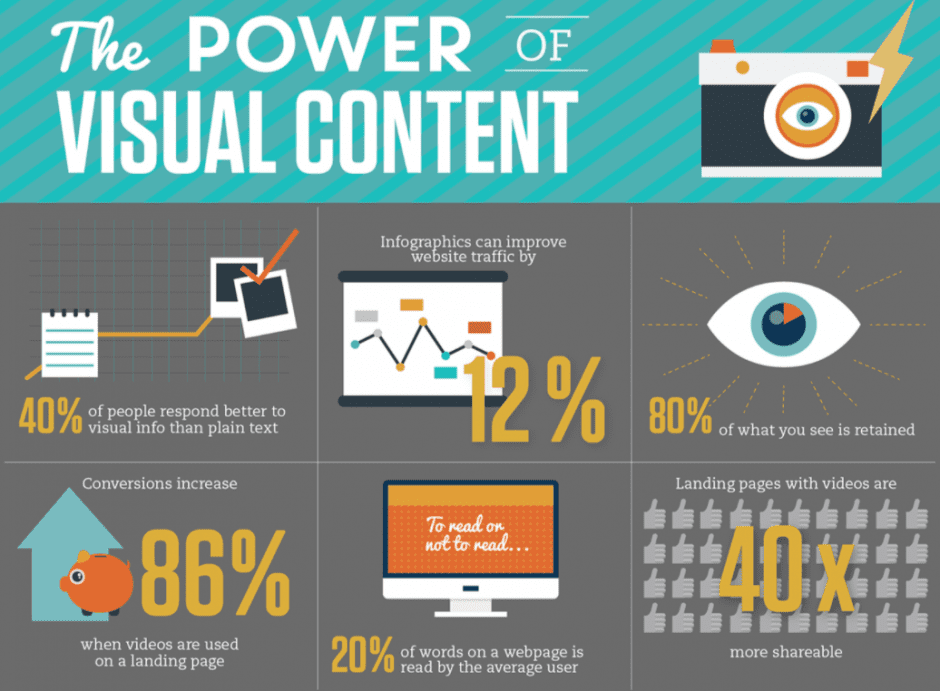 Images can help illustrate complex concepts or show concrete, practical examples, while videos can provide a more interactive and engaging presentation.
In addition, including visuals such as images and videos in your content greatly increases its virality on social networks, making it easier for users to share.
Users are more likely to share images and videos on social networks than text alone, as they attract more attention and can be more engaging.
Images and videos can also be shared on social media platforms like Instagram and TikTok, which are designed for sharing visual content.
It is crucial to note that optimizing images and videos is essential for improving organic positioning.
4. Optimize your content with alt attributes
Assigning this text to images makes your content even easier to understand.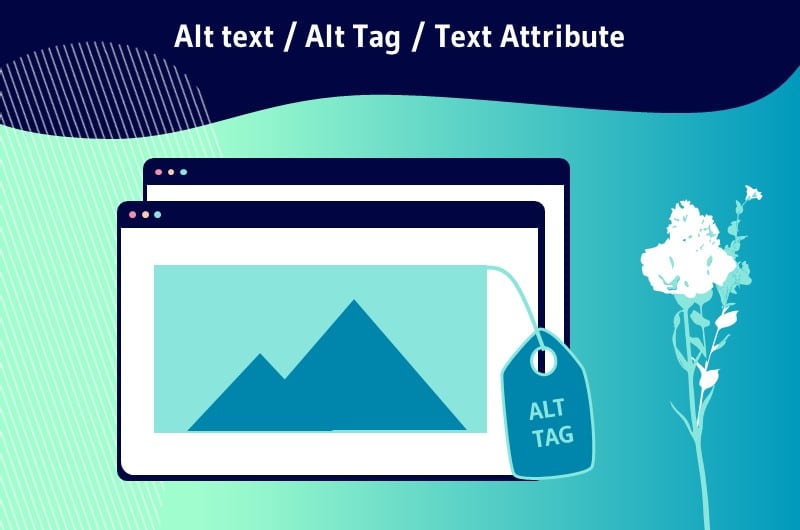 Alt tagsare a major asset for the SEO of your website. Their purpose is to give more information to the bots about the images present in your content.
These are extremely valuable HTML tags for images, as they ensure that search engines can get an idea of their content.
These tags should be succinct, but precise enough to convey a complete understanding of the visual content.
It is also important to note that alt tags should not be used to include unnecessary keywords or hidden advertising, as this can be considered a questionable SEO practice and detract from the quality of your site.
By adding accurate alt descriptions for images on your blog, you enhance the understanding of these elements for search engines and improve the chances of them appearing in search results.
This increases the visibility of your content and ensures that people searching for information related to your site can find it easily.
It can also help improve the experience for users who use browsers that don't support images or who are on a slow network.
5. Ensure an optimal experience for mobile users
Making sure your site is mobile-friendly and easy to navigate is a crucial part of optimizing your blog for SEO.
Users are increasingly using their mobile devices to browse the internet, so it's important that your site displays properly on different devices. Search engines prefer to rank mobile-friendly websites first on SERPs.
Indeed, a mobile-friendly site is one that can correctly render the content of its pages on any screen size. It is a site that adapts fluidly and efficiently to the screen size, to ensure a smooth navigation for users.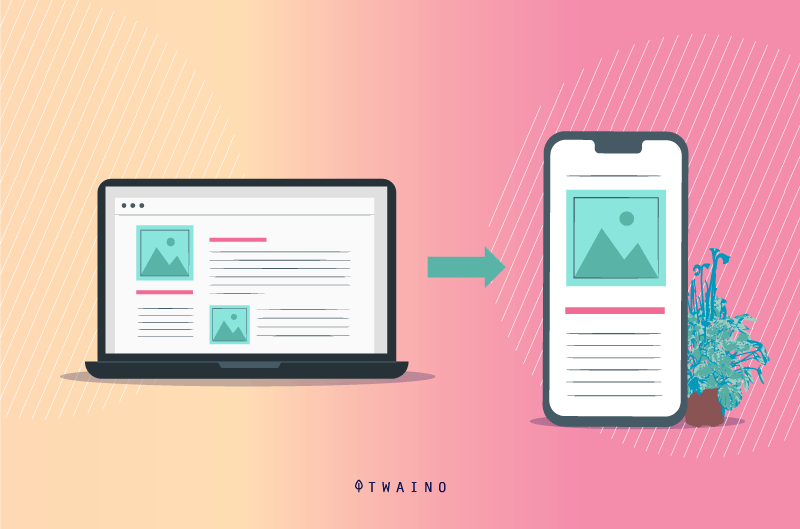 This means that text, images, and buttons are adapted to be easily readable and usable on the small screens of mobile devices.
It's crucial to ensure that your site is smooth and intuitive to navigate, with clear menus and easy-to-access links.
This way, visitors will be able to quickly find what they are looking for, without facing unnecessary obstacles.
You can use a mobile-friendly theme for your blog, use web responsiveness technology to automatically adapt content to the screen size, or create a separate mobile version of your site.
It's crucial to regularly monitor your website's performance on different devices and browsers to ensure optimal presentation.
Visitors will be delighted to be able to access your site on their mobile device without difficulty, while search engines will reward your investment by boosting your ranking.
Conclusion
Optimizing your blog content is crucial to improving your visibility in search engines. To achieve this, it is important to:
To target relevant keywords,
To create original content,
To take care of your writing style,
To use images to reinforce your message,
Etc.
By following the tips outlined in this publication, you can ensure that your creative is flawless, informal and captivating to your target audience.