Yandex, a Russian multinational company specializing in the marketing of Internet products and services, is known for the success of its search engine also called Yandex. While it was originally launched in Russian on yandex.ru, the search engine now has a global English version on yandex.com.
Indexing your website content on Yandex means getting visibility on the most used search engine in Russia.
According to a study by Statcounter in 2019, Yandex held 48.79% market share in Russia, compared to Google's 47.88%
Moreover, with its technology focused on online commerce, the search engine provides a favorable environment for businesses to market their products and services.
So, to better understand the concept of Yandex, we invite you to continue reading this article carefully.
Chapter 1: Introduction to Yandex
For a proper understanding of the term, we will proceed in this chapter with a comprehensive presentation of the Yandex concept.
1.1. Brief history of Yandex
Yandex operates as an investment holding company whose purpose is to provide information search services, particularly through its Yandex search engine.
Yandex is considered the second largest search engine in Russia with a 43% market share according to 2021 statistics.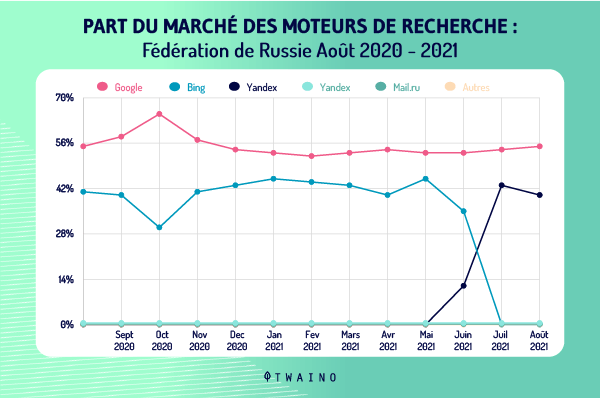 The company develops information search technology in applied mathematics and data analysis for Internet users
As the leading site in the CIS countries, Yandex offers its users a multitude of interesting services
Webmaster

this powerful tool included in the search engine allows website administrators to maintain a healthy relationship between the website and the search engine.

Metrica

: Like Google analytics, Metrica provides dashboards with surveyed data to analyze user flows and behavior.

YooMoney

A feature that allows users to make secure electronic payments.

Direct

like Google Ads, Yandex's advertising platform is called YandexDirect.

Wordstat

wordstat: This platform provides free keyword research tools to optimize landing pages. It also provides keywords from similar searches.

Sprav (Directory)

: Through this feature, Yandex provides local searches by location.

Mail:

Yandex's Mail page allows users to create free mailboxes and provides a single authorization for all Yandex services.

Market

market: A service where online sellers can present their products. It allows customers to make a price comparison of products.

Zen

zen: A new portal, one of the ways to increase your traffic via RSS.
It all started in 1990 when Arkady Yolozh and Arkady Borkovsky teamed up to create Arkadia, which primarily developed MS-DOS software designed to search for patents
In 1993the acronym Yandex which is derived from "Yet Another Indexer" was born thanks to the company's exploits in developing search engine technologies.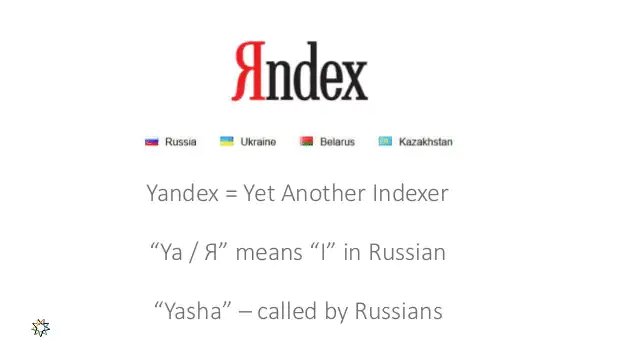 Source Slideshare
But the official Yandex search engine website was launched a few years later in 1997.
In 2000, Yandex.ru began to respond favorably to the needs of Internet users, which made it the most visited search engine.
Much of its success was due to the fact that it was based on the Russian language, which is very different from the English language on which most other search engines are built.
In 1998, Yandex focused more efforts on integrating banner ads which provided huge revenues.
The intention behind these ads was to provide users with an additional search result. But in the end, these banner ads ended up becoming the company's main source of revenue.
In 2000, Yandex introduced a more advanced advertising system called Yandex.Direct, which works in much the same way as Google AdWords
This system allows almost anyone to place their ads on the Yandex website, which has allowed the company to generate significant revenue.
In 2008, the company opened a data analysis center. The intention of this school was to recruit people to start learning how to develop search engine systems. This has helped Yandex find fantastic new talent and stay innovative.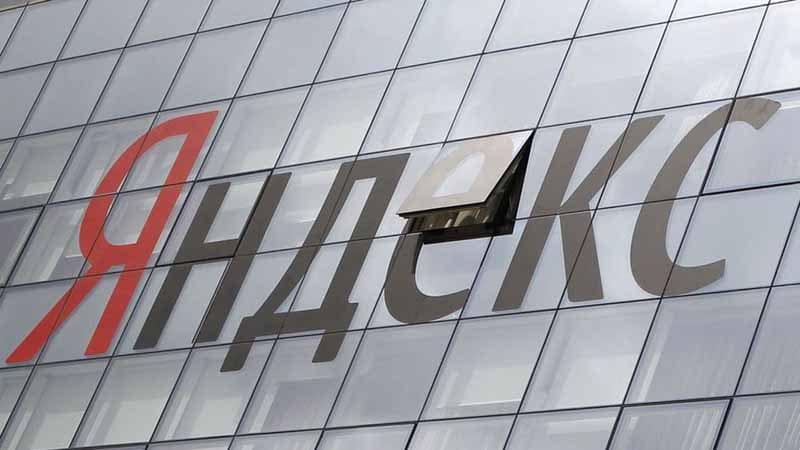 Source: lexpansion.lexpress
The Yandex.Ru website improved with the release of MatrixNet, a new search algorithm that really helped refine the results that were returned each time a user entered a search
From that time on, Yandex search results became more accurate, which helped to further intensify the company as the leading search provider in Russia
The company went public in 2011 with the stock symbol YNDX. As a result, it started operating in its first country, namely Turkey.
But today the Yandex search engine is available to anyone in the world on its English version.
1.2. yandex & ranking
Unlike Google, Yandex does not officially publish its criteria for ranking websites
Nevertheless, it puts a special emphasis on displaying the most relevant search results thanks to its machine learning algorithm MatrixNet.
According to sources, Yandex deploys over 800 factors to rank content in search results.
The main known ranking factors include:
Internal optimization;

Content quality and search relevance;

Directed backlinks;

Behavioral factors and social signals.
Site ranking factors allow the search engine to evaluate site performance in order to present the best content to users.
Although the mission of Google and Yandex is to provide users with the most appropriate content for their needs, they do not rely on the same site evaluation metrics.
1.3. What are Yandex's core business offerings?
In addition to constantly pursuing the goal of helping users enjoy the Internet as efficiently as possible, Yandex guarantees the security of companies' technical data in their business activities.
Here are some of the main basic business offerings that Yandex currently provides.
1.3.1. Maps API
Like Google's Maps, Yandex also has a geolocation service "Maps API" through which it offers a wide range of map data. This service is intended for developers only.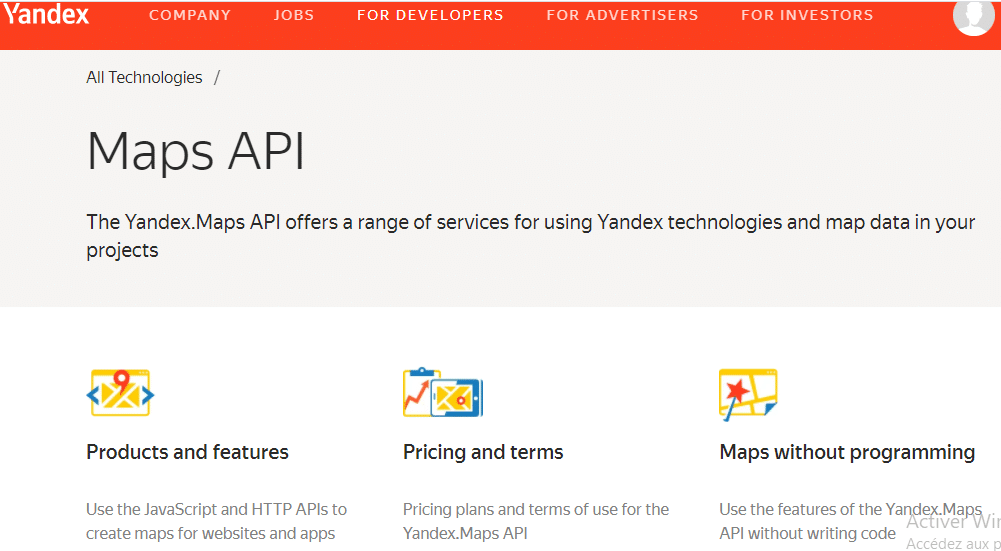 The Yandex Maps API is a free tool that allows developers to integrate maps into their websites. Using the API, they can manage the maps and their content, and create a variety of applications.
Yandex has extensive experience in developing projects in the logistics sector with excellent functionality for the transportation of people or goods
The map APIs allow programs and applications to provide accurate location data for a wide variety of uses.
For many developers, access to this map data is critical to creating an application or service that requires geolocation
Companies that leverage Yandex APIs have the best map data in terms of accuracy.
1.3.2. Database Management: ClickHouse
In addition to their mapping API, Yandex provides its users with an excellent database management tool for companies that collect a large amount of information.

It is an open source oriented database management system that provides real-time analytical data reports
Click House allows customers to quickly track, filter and organize large amounts of data that can help them make better business decisions.
1.3.3. Catboost
One of their most popular enterprise services is Catboost. It is a highly technical algorithm used to predict large amounts of data so that businesses can make more effective decisions across their organization.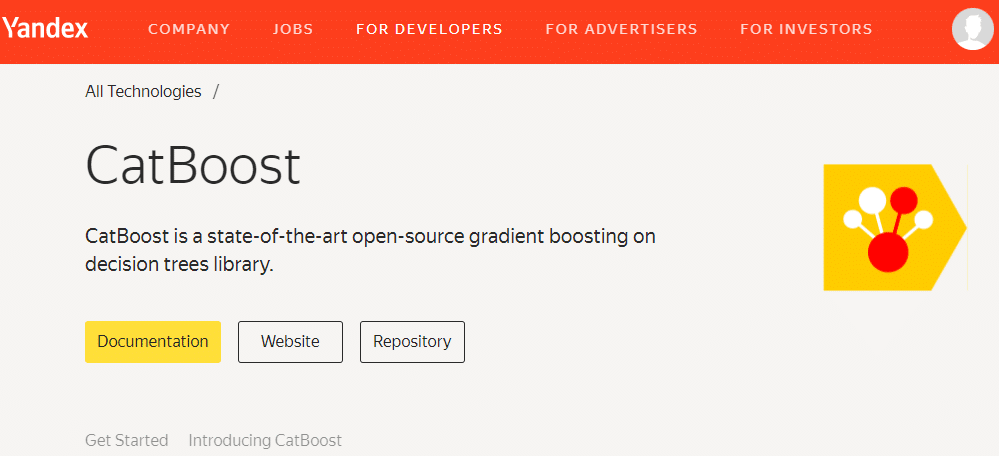 CatBoost allows companies to rank, forecast, and make recommendations based on the data provided and the company's industry.
1.3.4. Metrica App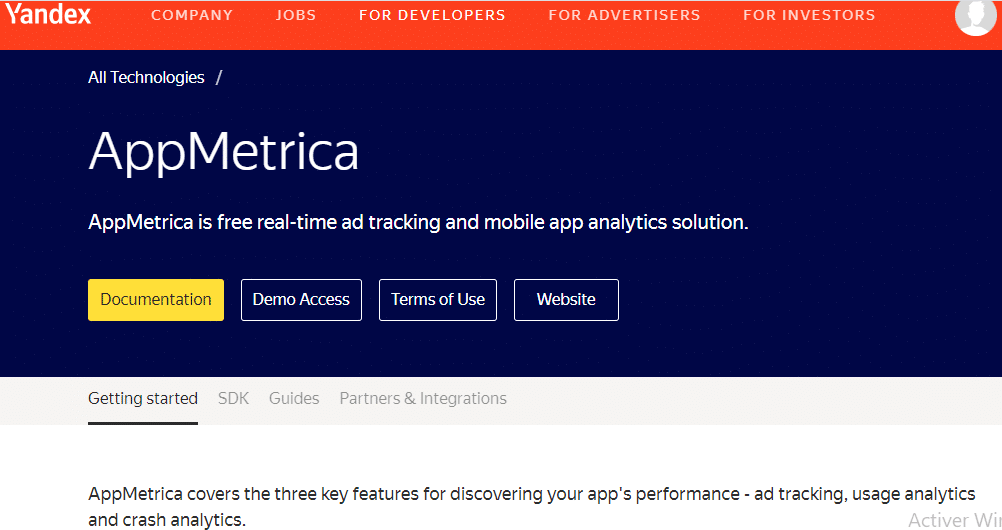 Yandex offers a suite of analytics software to track the metrics and performance of applications, individual developers, and large enterprises.
This free analytics tool gives the end user the ability to accurately track and understand their data metrics, which can be used to further improve a particular application, product or service.
1.3.5. Yandex and Privacy
Yandex is an industry leader in its commitment to privacy while maintaining a profitable contextual advertising business
The company uses various privacy measures to ensure that user data is protected and used only to enhance the user experience
Like many search engines around the world, they continue to improve their commitment to privacy as users expect their data to remain safe.
Chapter 2: What are the differences between Google and Yandex?
In order to see this clearly, it is worth highlighting some key points that differentiate the Russian search engine from Google.
2.1) Yandex Vs Google
Yandex and Google are two outstanding competitors in the field of Internet services. These giants focus on creating the best environment for users and their convenience. But despite this common goal, they still differ in the way they rank sites
Sometimes it's a minor difference where the same parameter has more or less the same effect on the rankings. But in some ways, Google and Yandex are very different. That's why they can provide different SERPs for the same search term.
2.1.1. Google vs Yandex: Difference in terms of regional SEO
In terms of local SEO, Yandex and Google are two remarkably different search engines
For sites with a regional domain such as .ru, .ua, .kz, etc., Google automatically sets a default and unchangeable country
If the domain zone is neutral, i.e. .info, .com, .org, the regional link can be configured with GSC
Geo referencing is usually done by completing the Google my Business profile or by inserting geo keywords in the page content.
As for Yandex, it normally accurately defines the regionality of the site based on the domain zone and the content of the site
In addition, Yandex allows you to change the regional constraint, if eventually it is wrongly determined
To do this, you can change it via the "Webmaster" tool by selecting the city or country for which you want to rank. Alternatively, you can create a company profile on Yandex.Directory.
However, if you want a site to achieve high rankings in different domains, your best bet would be to create additional landing pages with the desired sub-domains. This is the most effective strategy.
2.2.2. Google vs Yandex: Difference in terms of content optimization
As always, quality content remains a rather important factor for the SEO of a website
Yandex and Google agree on the philosophy that the goal of content is to provide the best information to visitors.
AI algorithms can find content that is relevant to a user's searches, even if it is not a 100% match.
This would mean that you can rank high in Yandex rankings even with short articles if they are of high quality.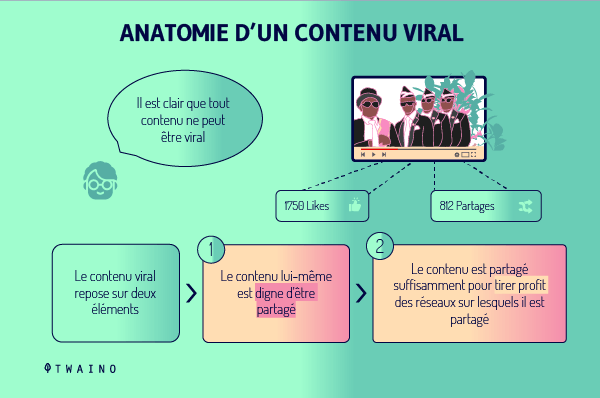 On the other hand, Google prefers long content, and allows a higher keyword density. In fact, it is advisable to keep a frequency of 3-3.5% in order not to be penalized. This is valid for both Google and Yandex.
However, it should be noted that search engines have different approaches to updating the content of a site
While Google positively values regular changes, Yandex only indirectly takes them into account as an improvement of behavioral parameters.
For Yandex, business factors positively impact the ranking of websites. This particularly includes parameters related to visitors' interactions with the site.
These are essentially:
Company information

Shipping and payment methods

Company contact information,

Easy navigation

User-friendly design

Wide range of products.
In all cases, content is by far the most valuable SEO tool. Both Google and Yandex will appreciate unique and well-written text.
2.2.3. Google vs Yandex: Backlink Profile
There are also some differences between Google and Yandex in terms of off-page SEO.
For Google, backlinks are very valuable factors for rankings that demonstrate the authority and credibility of a resource
In addition to the number of websites referenced, Google also takes into account the ranking of each of them.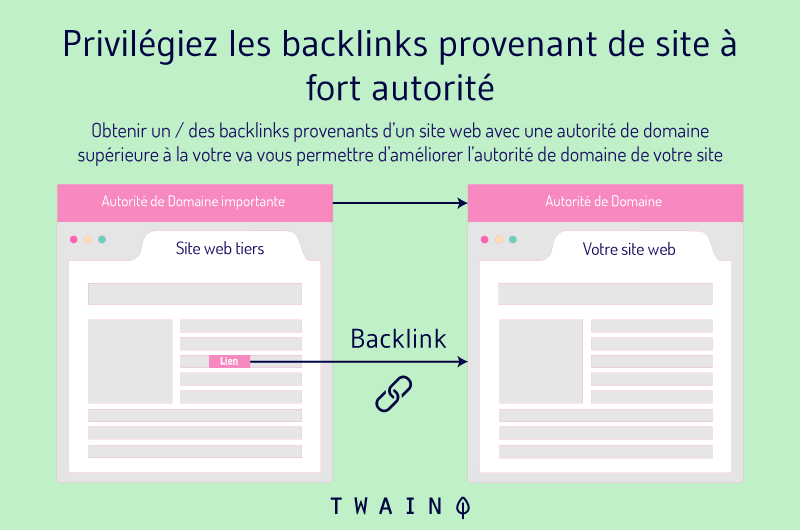 It is true that Yandex places less importance on backlinks in the website ranking process, but it does not neglect them completely.
Yandex's algorithms carefully check the quality as well as the thematic of the referring sites
Therefore, you need to be careful when building or improving your backlink profile.
Therefore, if you want to optimize your site for both search engines, you should carefully choose the domains from which you want to create backlinks and work on both the quantity of backlinks and their value.
2.1.4 Google vs Yandex : Technical SEO
Even though the difference between Google and Yandex is not as noticeable and significant as it may seem at first glance, it is important to consider.
Due to the volumes of mobile traffic, Google has changed its approach to rankings by launching MobileFirst Indexing.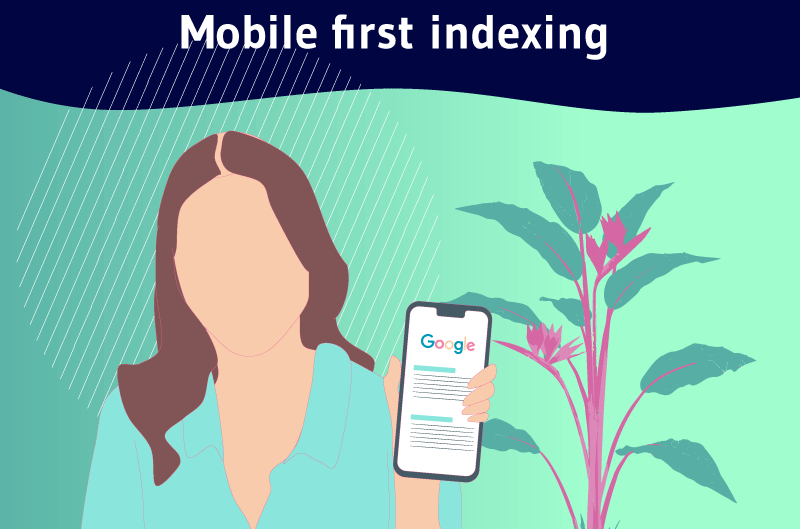 With this change, search bots first analyze the content of the site as it is seen by a smartphone and prioritize perfectly suited resources
However, Yandex is not so strict on this aspect if the site has more or less traffic volumes.
But this does not mean that improving the performance of a site does not have an impact on the ranking of the site.
It is therefore essential to try to take advantage of all opportunities for technical improvements of the site and its SEO
This approach will have a positive effect on the ranking of the site in both search engines.
2.1.5. Google vs Yandex: Penalties
When it comes to penalties, Yandex is much stricter and more demanding than search engine giant Google.
However, this does not mean that everything you do for Google SEO can go unpunished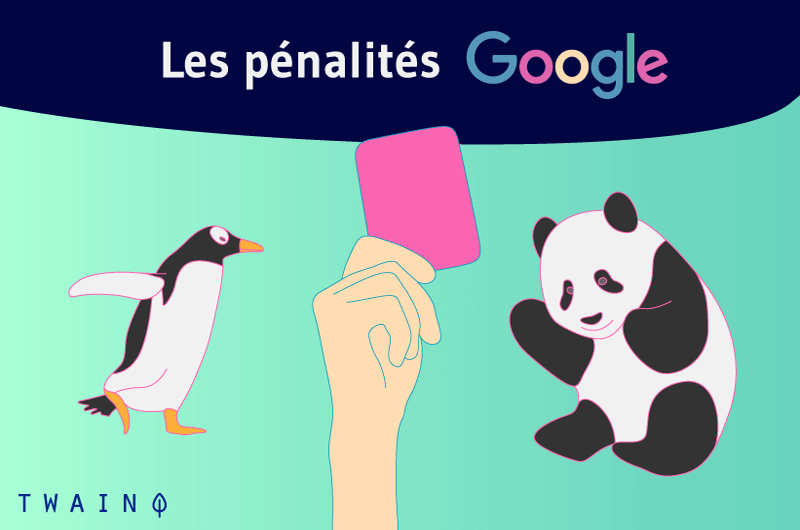 To avoid unpleasant consequences when optimizing your site, it is necessary to follow all the news and official announcements about new algorithms and basic updates.
2.1.6 Google vs Yandex: Meta tag
The meta tags whether it is title, description or keywords do not have the same length according to the two competing search engines.
2.1.6.1. Google features
Meta Title : The optimal length is 30 to 70 characters. In addition, it should be noted that only the first 12 words on average have a significant impact on the ranking, as well as the order of their appearance also counts.
Meta Description: The optimal length is 155-160 characters.
Meta Keywords: Meta keywords are not taken into account for rankings. But Google may be liable to penalties for spamming these meta tags, so it is better not to use them.
2.1.6.2. Differences from Yandex :
Meta Title: It is usually 30 to 80 characters long and no more than 15 words.
Meta Description: The meta description is slightly longer, it is 160 to 180 characters long.
Meta Keywords: The meta keywords can influence rankings by determining the relevance of the page to the query. It is advisable not to assign more than 5 to 7 words that satisfy the content of the page.
2.1.7 Google vs Yandex: SERP Fragments
Some differences between Google and Yandex SEO are also evident when comparing the SERPs that appear.
Yandex:
Title and description can be dynamically generated by algorithms based on user searches, so it is often possible to see text in a snippet from page content or other sources rather than the meta title or meta description itself ;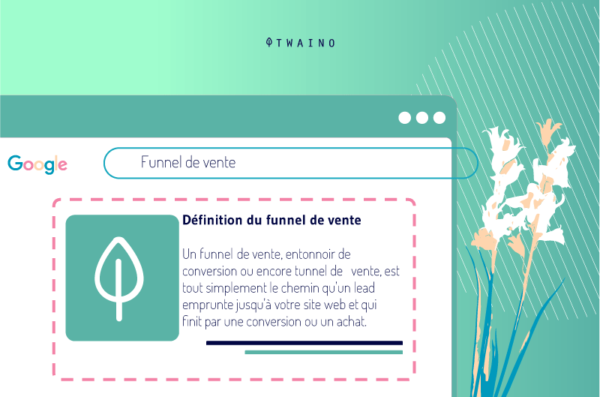 Yandex can mark certain sites with the labels "most used site" or "users' choice" based on the analysis of its users' behavior. This also makes your site reliable and attractive to potential visitors;

Microdata tagging is not only the only way to add a company's address in a snippet. The search engine can get it independently from the Yandex.Directory site profile.
Google:
Titles and descriptions are static and usually extracted from the metadata as long as the tags are missing. In this case, the tags are usually generated by Google based on the page content. This allows site owners to publish attractive descriptions on the SERPs and increase the click-through rate (CTR).

Currently, favicons are only visible for mobile searches. The desktop version is being tested and in some cases, site icons are already visible. If it doesn't make a big difference to go to Google or Yandex to promote your site, on the contrary the favicon is a must.

Several micro tagging schemes are supported. That is, the "FAQPage" outline for FAQs and detailed guides.

Featured Snippets are short portions of text that Google displays at the top of Google search results to give a quick answer in a nutshell.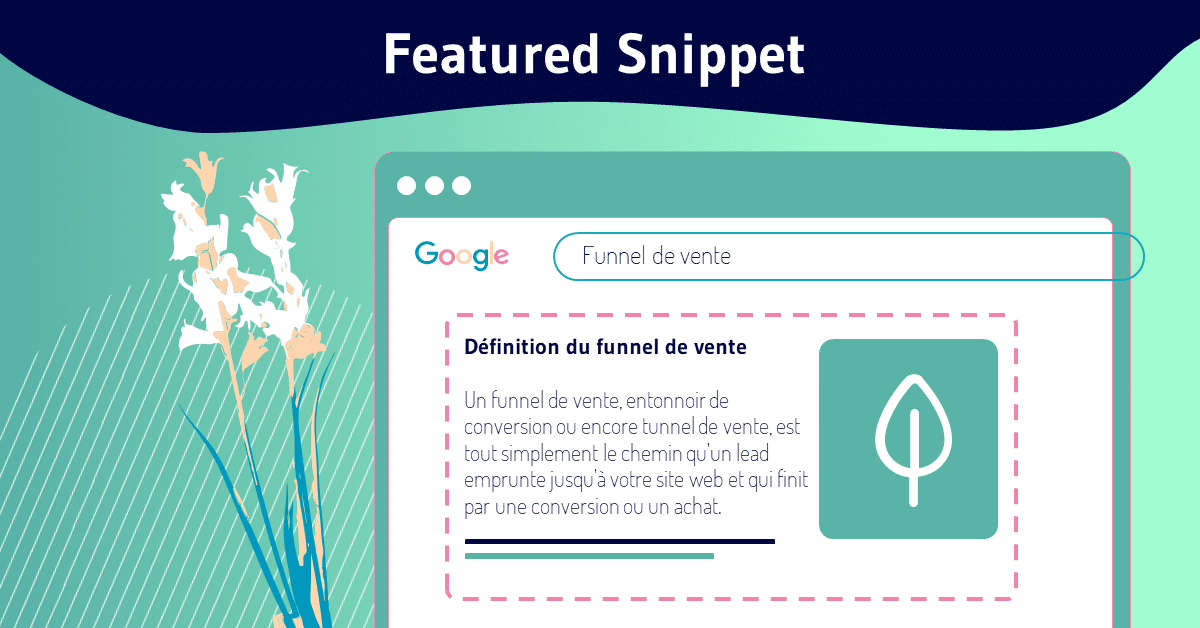 2.2. The benefits of Yandex
Here are the five main advantages of Yandex over Google, which help to maintain Yandex's reach in the long run.
2.2.1. Yandex is a portal
In Russia, Yandex is considered the largest media destination, and for many locals, Yandex.ru is the place to start a good day.
Just like Google, Yandex offers:
Free emails;
Live traffic maps

Music;

Videos

Photo storage and much more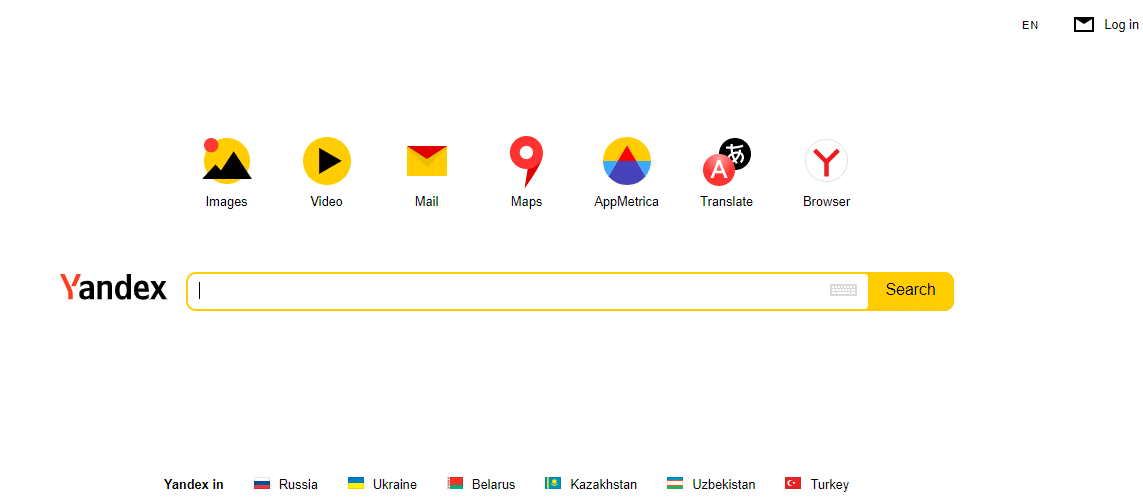 Many of these same features are among the products that have made Google the winner of the world's largest market share of Internet services.
This lead of Google over alternative service providers, such as Dropbox and Hotmail, has allowed it to divert their consumers to it.
Thus, in Russia, Yandex does not give Google a chance in providing these services, because Yandex versions are comparable or even better.
2.2.2 Yandex is better for Russian search
Basically, Yandex was created specifically for the Russian market, which suggests that it has all the capabilities to better handle specific Russian search challenges
In general, Google is a bit inefficient at analyzing user intent when the query is not spelled in English.
This becomes even more complicated when it comes to Russian spelling. For example, the Russian language is very inflected and some words can have more than a dozen different endings or meanings.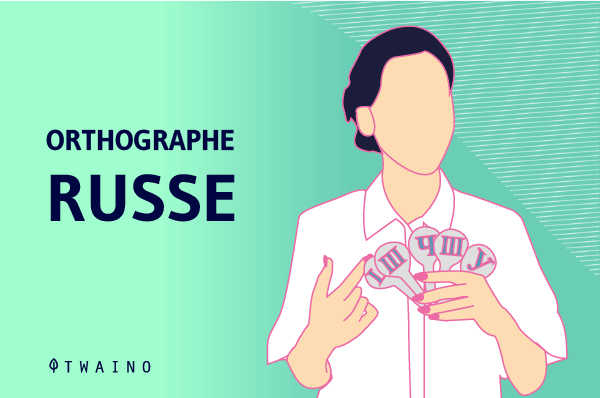 Also, all Russian nouns have a grammatical gender, and this gender of the noun can affect the rest of the words in the sentence. Even the spelling of an individual's name can change depending on gender
While Google search only ranks pages relevant to a specific query as spelled, Yandex is able to analyze synonyms and user intent regardless of the spelling used
Therefore, for highly infected search queries, Google provides a poor search experience.
2.2.3 Yandex is even popular on Android
While Google is able to use its mobile operating system to effectively address mobile search due to the integrated nature of Google search in Android, it finds its limitations in the Russian market
In Russia, Android holds 70 % of the Russian mobile market, yet Yandex still holds 39% of the search market on these Android devices.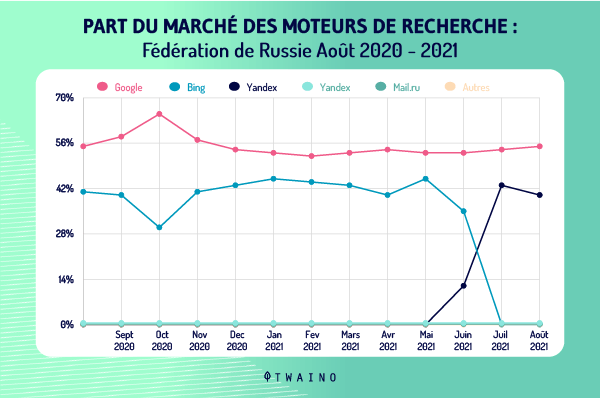 In addition, Yandex recently launched its own Android fork, called Yandex Kit, which allows users to use Android without Google
Yandex even has its own app store with thousands of apps. Any user with root access can use the fork version of Android.
2.2.4 Yandex is simply Russian
Although Russians have an affinity for Russian brands, they also seem to like foreign products
Nevertheless, in the wake of the Snowden/NSA scandal, Russians might prefer to use Yandex simply because they distrust Google.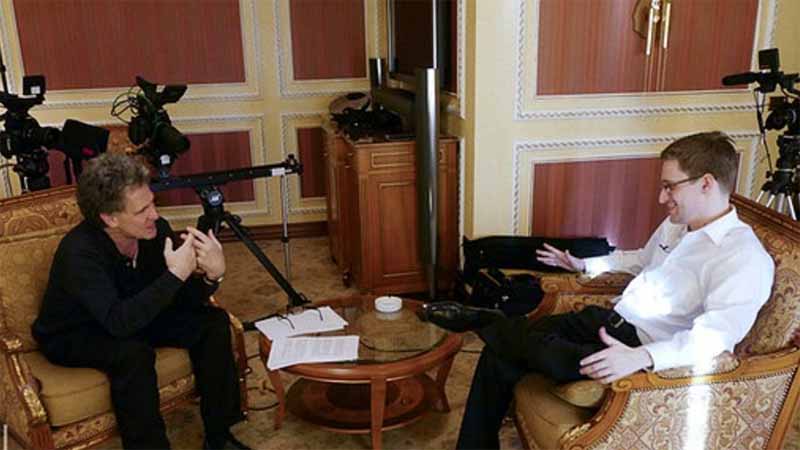 Source france24
Moreover, the Russian Duma has just passed a bill that restricts the export of personal data. This law, if implemented, could make it very difficult for Google to operate as they do elsewhere
Restricting the flow and storage of data that Google uses to improve the quality of its search could stifle any opportunity for Google to really succeed in Russia
We could see a scenario in Russia similar to China where the regulatory environment could prevent Google from being much more competitive.
2.2.5. Yandex's algorithm could be better at dealing with spam
The Russian online market is known for its spam link building methods
There are countless "advertising" agencies that exist solely to sell links in order to increase search rankings
As a result, Yandex has announced that it will not use links in its algorithms for commercial queries conducted in specific areas of the country
Instead, Yandex will only use metrics based on user experience and keyword rankings
This effort may allow Yandex to generate higher quality results than Google, which undoubtedly filters out spam links, but most likely still gives credit to low quality links.
Chapter 3: Some tips for doing Yandex SEO
Being two different search engines, optimization techniques for Google are still not effective for Yandex
If you are considering doing SEO for Yandex, here are some practices you should follow:
3.1. geographical targeting
It is a known fact already that Yandex gives more priority to geo-targeted searches
While local SEO plays a certain role in most search engines, users from different regions see more or less similar results. This is a strong point that marks the difference of Yandex.
With the Russian search engine, all searches are divided into two categories:
Geo-independent searches are common searches that are not linked to any location, such as "a book" or "a recipe"
As for the geo-dependent search, Yandex systematically determines if it is linked to a region, even if the searcher does not specify it
When it comes to products or services, users from different regions, in most cases, see different search results depending on their regions.
While this creates perfect conditions for promoting a local business, it is more difficult to target multiple locations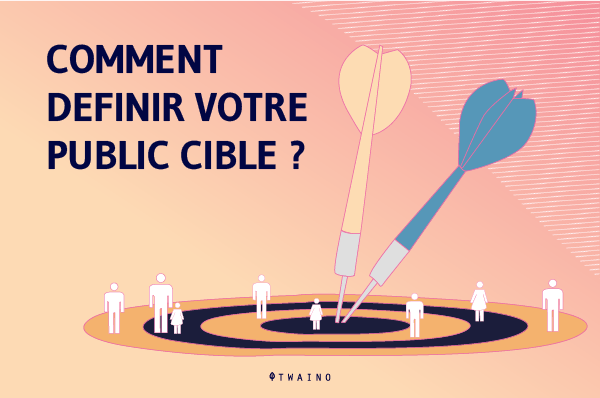 However, if your site is optimized for Google, you should know that Google is not really good at distinguishing specific regions of CIS countries. Yandex is a much better choice here.
So, to optimize your site for Yandex, you first need to determine one or more regions that you want to target. When this is done,
Actually, an IP address is not the only thing that indicates your target region. There are also a few strategies that can help Yandex search bots display your site for your target region:
Include your company's full address on your site

include the full address of your business on your site, such as company name, country, city, street, postal code, phone number, etc.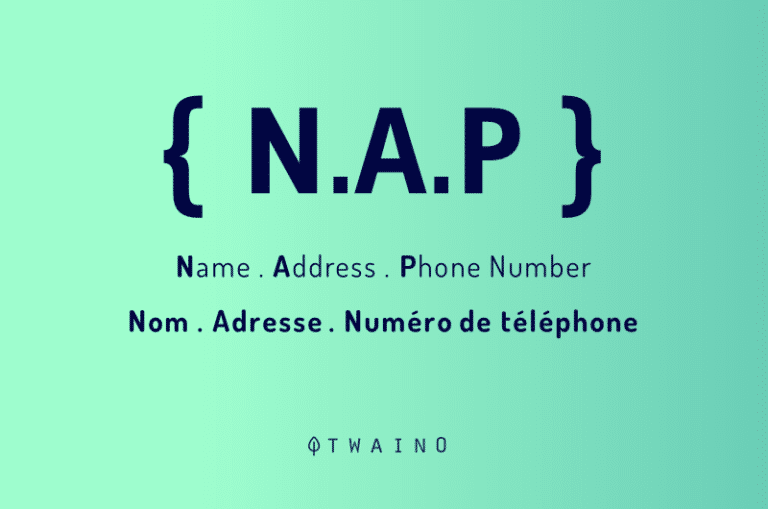 Specify additional addresses in other regions

. If your company is located in several regions, specify all full addresses to make it clear to the Yandex bot that your company covers some regions;

Do not mask region-specific content with an IP address

. Some sites display different regional versions of the site depending on the user's IP. It is recommended to make all pages accessible to the robot, as it automatically filters and delivers results based on an IP address;

Use subdomains in case your site contains a large amount of information about regional offices

. Include region-specific keywords in the tags of these subdomains, such as in titles and h1-h6 as well as in URLs and content. And make sure a regional subdomain is included in the main site navigation.
3.2. user engagement
Google does not prioritize user behavior with great importance as Yandex does.
However, user engagement metrics are an important ranking factor for the Yandex search engine
Sites that encourage their users to stay on their pages for a long time are almost always ranked higher than their competitors.
The influence of user experience on ranking is especially powerful when it comes to business-related queries
This means that all e-commerce sites must provide a flawless search experience.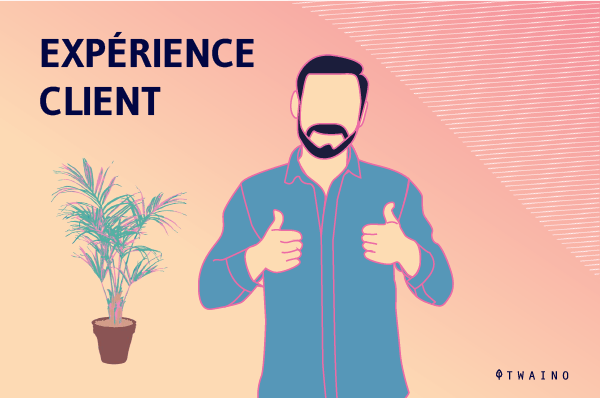 It's important to remember that you should absolutely avoid manipulating user behavior, as Yandex is even more severe when it comes to penalties.
To further improve your user experience, it is advisable to monitor user behavior by using Yandex.Metrica and regularly analyzing your web server data.
Traffic Sources:

Look to find out where your users are coming from and which sources bring the most users to your site. This is an aspect of technical SEO that you should monitor to better understand your audience. Watch for changes in a report, analyze user behavior from new sources, as the behavior of these new users may require changes on your part.

Search queries:

Conduct your analytics on the queries that drive the most visitors to your site and use the report to track new search queries that bring people to you.

Target Pages:

Monitor how users perform desired actions on your target pages, such as adding an item to the cart, proceeding to checkout or filling out a form.
3.3. Business drivers
Commercial factors as part of the ranking mechanism became real in 2011. It was first valid for the Moscow region and then extended to others
Yandex took into account 5 factors considered important for commercial websites:
The credibility of the company;

Interface;

Product lines;

Product prices;

Payment and delivery methods.
A few years ago, Yandex published a document "Quality-based ranking for commercial intent queries" in which Yandex engineers described the commercial ranking mechanism
According to this document, there are four main quality indicators of a commercial page. These are:
Reliability

Usability

Design quality;

And quality of service.
The indicators of trust and quality of service are more important compared to other factors.
Conclusion
Despite the thoughts on how to optimize the various aspects of a website to rank on Yandex, the crucial element remains the region
The search engine intercepts search queries related to a particular mode of communication rooted in the Russian context in this case.
So before you get into the technical aspect of optimizing a site for Yandex, focus on the users and the location of reference
If you are aiming for a better ranking on the "Russian Google", hire native Russian speakers, with a good basic culture and possibly knowledge of the reference sector.
In addition to this definition, do not hesitate to consult our complete guide to Yandex if it is an important search engine in your strategy