Link burst is a term that is explained by getting too many backlinks in a very short time. This could indicate that you are using a link farm or a bad link building practice.
According to Moz, links are votes for a website, and each of these votes tells search engines how credible and trusted your content is.
But, they can have the opposite effect when you get them en masse and very quickly.
This tells search engines that you did not acquire these links with the right content, but by practicing bad tactics.
Since search engines are always looking for good content for users, they will downgrade the website in question when ranking
To avoid these kinds of penalties, I invite you to read this article that lets you know:
What is meant by Link burst?
How to fix it;
And how to avoid it
Let's go!
Chapter 1: What is link burst?
In this first chapter, we will discuss two important points, what link burst really means and why it is a bad practice.
1.1. Definition of link burst
As I just said above, link burst is when you manage to acquire an exaggerated amount of links in a very short time.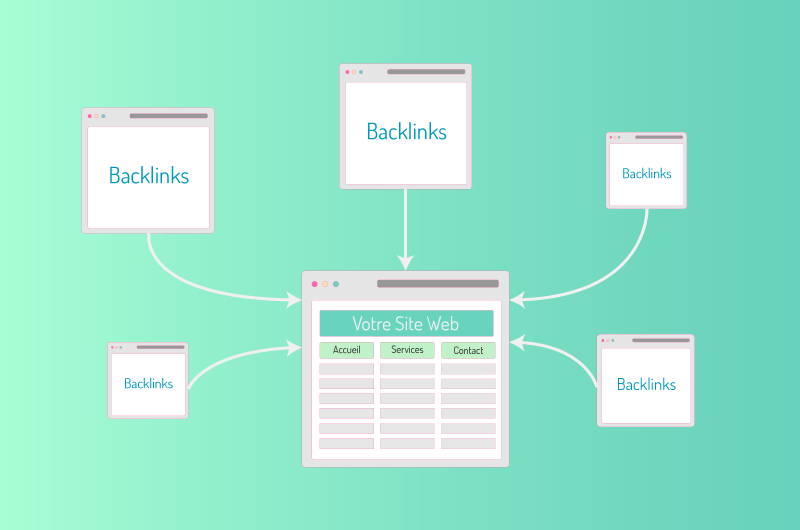 Since good backlink building strategies usually take quite a long time, getting a mass of links in a short period of time can mean that you are adopting bad link building practices.
Some of these practices that can result in link burst include:
The quantitative purchase of links to your site;
Using link farms to increase your backlink profile;
The use of automatic link generation software;
And so on.
There are many other tactics that can be used to increase your backlink profile very quickly.
The reality is that most of these links are of very poor quality and compromise your website in general in the eyes of search engines.
1.2. what are the disadvantages of link burst
Here are some reasons why link burst is quite compromising for your website:
1.2.1. Links can come from irrelevant websites
Getting links from relevant domains to your business and niche is very important for scalable link building.
It is not enough that you get authority links to influence your site's ranking, these links should also be relevant.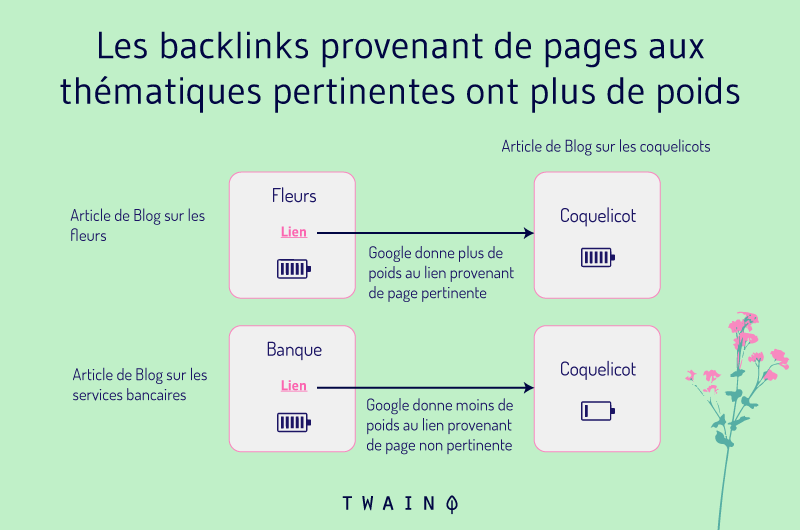 When you are in the real estate business, for example, and you get links from a source that is involved in mechanics, it would seem rather inconsistent than important in the eyes of search engines.
On the contrary, it can be a red flag to the search engines and may result in manual action by Google.
Domain relevance is also a key factor in Google's ranking and is especially important if you want to avoid the Google Penguin penalty on your search engine rankings.
1.2.2. You are not getting referral traffic
Getting so many links to your website does not mean a high enough click-through rate.
You should first ask yourself if the content of your website can serve as an interest for visitors.
If not, your huge link profile will simply result in a fairly high bounce rate, as people who arrive at your site will leave immediately due to the lack of valuable content.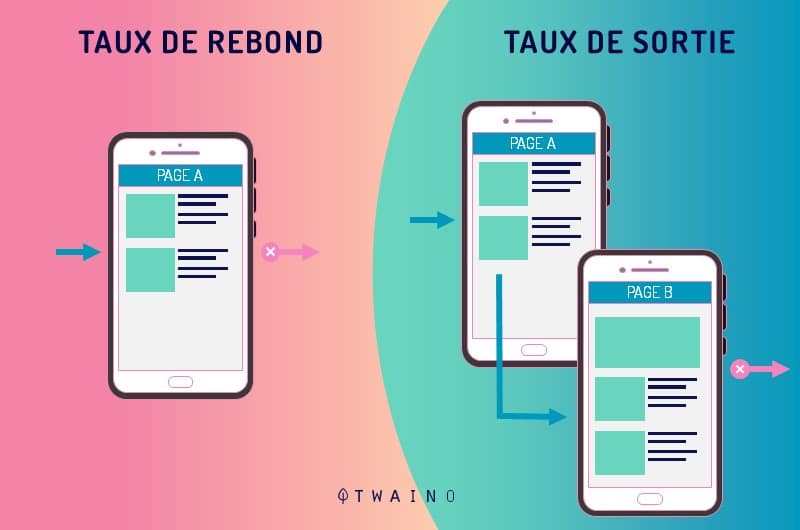 So, it can be noted that content marketing is an important factor of referral traffic.
1.2.3. Profile of links without any value
In reality, Google hates link building practices, especially when it is done in a short period of time.
The reason is that you can get a large number of links without any of them being organic, which does not give the impression of a serious link profile.
While there are many tactics to get links naturally, the best is to create content that gives value.
1.2.4. Paid links are often of poor quality
Most paid links come from link farms that provide no real value to your website
The days when you could simply buy more links than your competitor to get the top spot are long gone.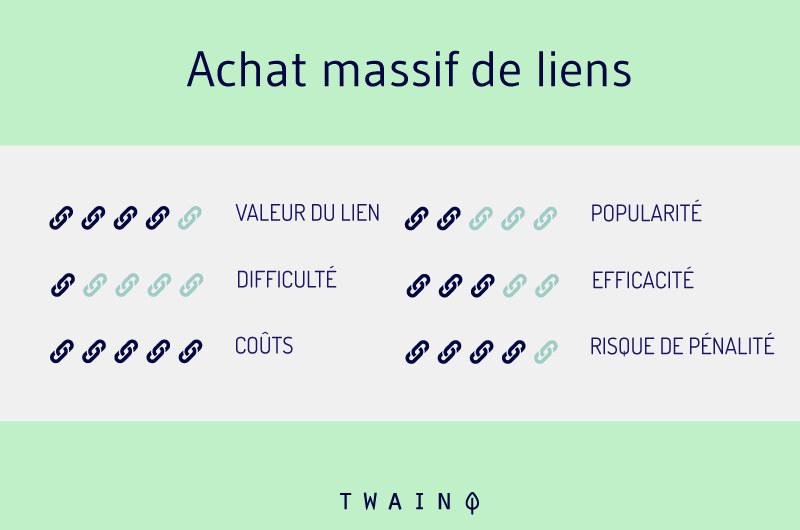 Now, search engines like Google are putting more emphasis on the quality of backlinks.
This means that only links from reliable sources will have a positive impact on your SEO campaign.
The majority of paid links are not relevant or unique. Many other websites also have access to these links.
In addition, these links are likely to be on sites that are unrelated to your site. This makes your site less reliable in the eyes of search engine spiders.
1.2.5. Unnatural links receive a penalty
Google issues a manual action against a site when a member of Google's Web Spam Team reviews your link profile and finds a bunch of unnatural links.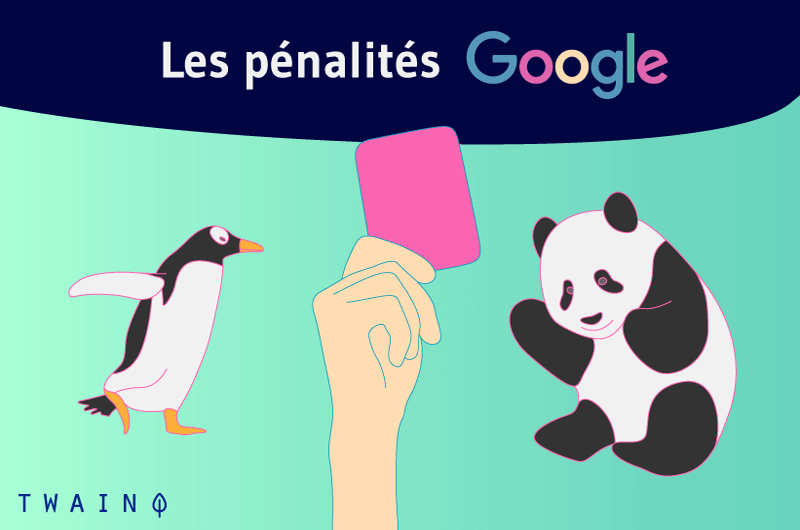 The manual review can be triggered by an algorithm or even by your competitor reporting you, i.e. filing a spam report.
In addition, with version 4.0 Google Panda now has a more advanced ability to detect link networks.
Chapter 2: How to fix link burst?
Before trying to fix link burst on your website, you must first identify the toxic links from the good ones.
2.1. 5 tools to identify bad links
In order to quickly get full control of your link profile and to be able to recognize good quality links from toxic ones, here is a list of 5 top tools that can help you in this task: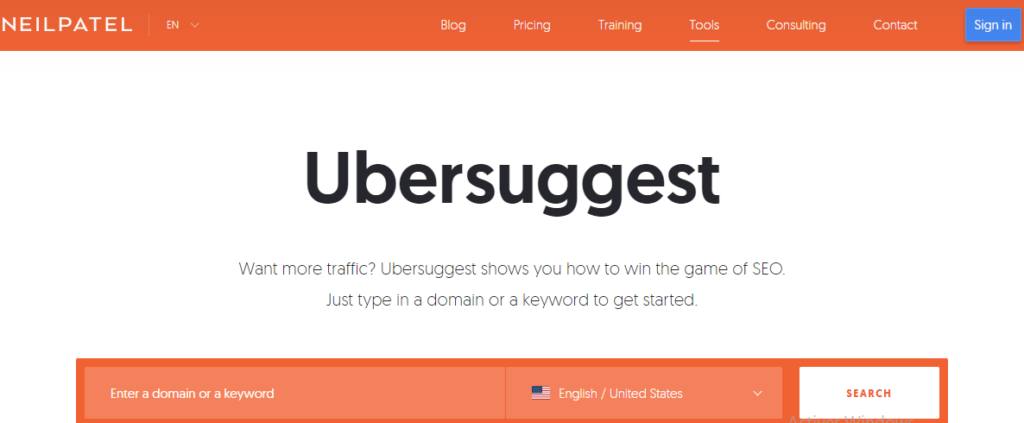 A better backlink profile is an important factor when it comes to reaching the first page of Google search results. Therefore, it is essential to have a good understanding of your profile at all times.
In this case, Ubersuggest is a great tool to have full control over your backlink profile. It's both fast and accurate.
In addition to providing you with your domain's authority score, which lets you know your site's ability to rank in search results, the tool gives you a clear idea of the following information:
You will be informed about the total number of links pointing to your website, as well as the number of backlinks without tracking;
The number of referring domains, as well as the number of .gov and .edu domains linked to your website;
A backlink growth graph that shows how fast your backlink count is increasing
While there are many tools to check backlinks to your website, Ubersuggest is the most comprehensive. Once you examine the results page from top to bottom, you will have a clear understanding of your backlink profile.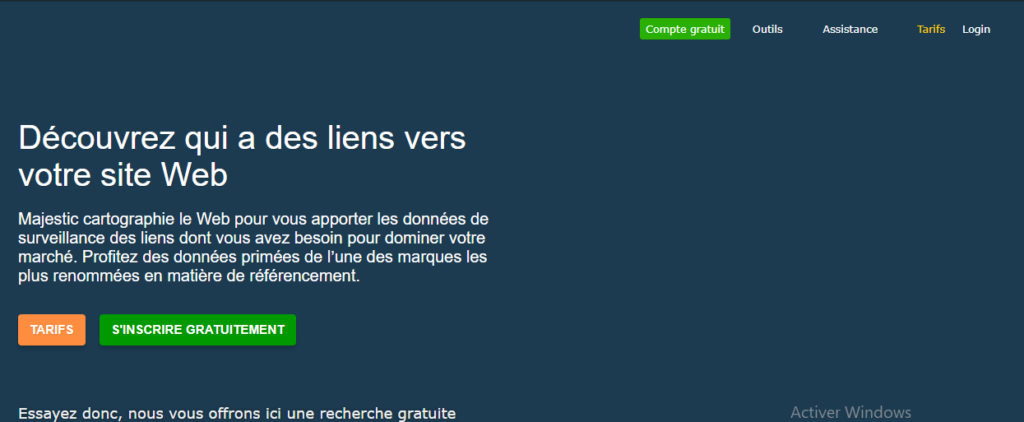 Majestic is another good tool to use that offers a free as well as paid version. This tool gives you access to information such as:
The number of external links to your site
The referring domains
The number of URLs of your site indexed by Google and the anchor text of the link.
Majestic strives to be the largest collection of links on the Internet
Perhaps the biggest drawback is not knowing who is linking to your site unless you pay the subscription fee.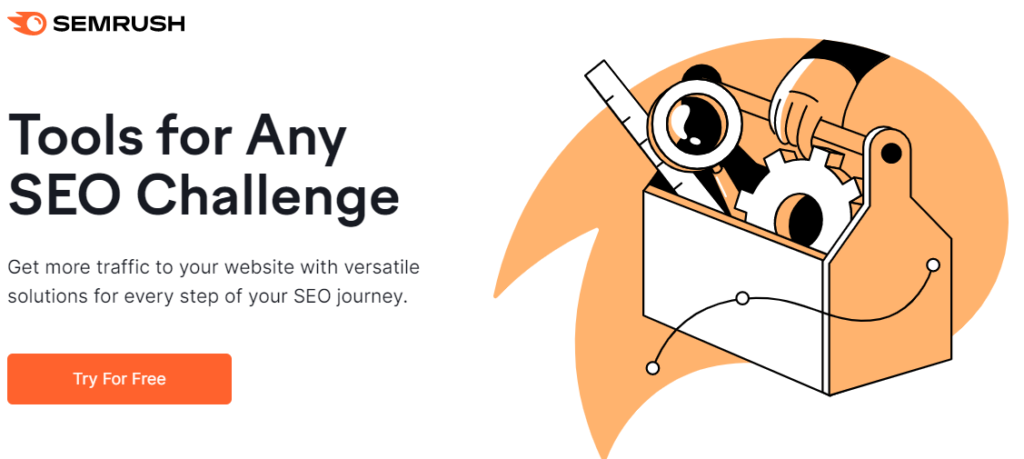 Ahrefs gives you all the tools you need to track your backlinks and keywords. Plus, you can get an overview of what your competitors are doing.
Aref offers a backlink checker that is pretty accurate on data.
With Ahrefs, you won't have to worry about the accuracy of the information or whether or not you'll receive the most recent backlink data.
With a 14-day trial, you have nothing to lose by taking a closer look at this link checking tool and its variety of features.
A quick search will provide you with up-to-date and accurate data related to your link profile.
In addition to the total number of backlinks, you can review each one to make sure you are satisfied with the quality.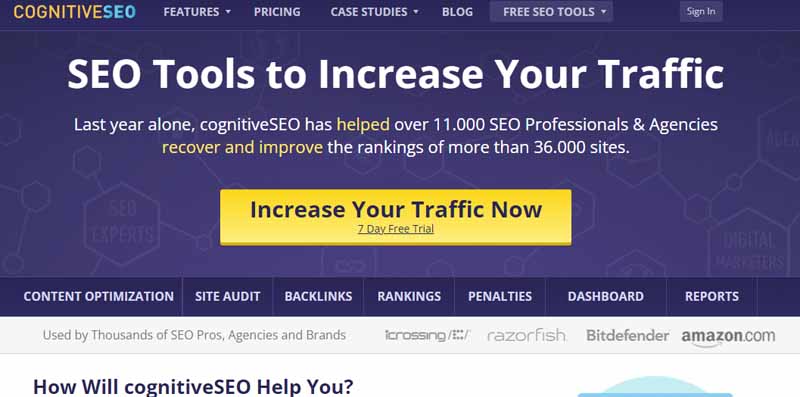 CognitiveSEO is full of detailed reports and graphs
CognitiveSEO shows you in detailed graphs how people are making backlinks to your site. This includes things like:
Top linking pages
Quality of referring domains
Authority analysis;
And whether or not the links appear in the content.
One of the most valuable aspects of CognitiveSEO is the unnatural link detection option
It breaks down bad links and flags things like low authority, lightweight content, and other issues from these third parties.
After analyzing the problematic sites, this backlink checker tool provides assistance in sending the disavow file to Google to prevent these sites from influencing your page ranking.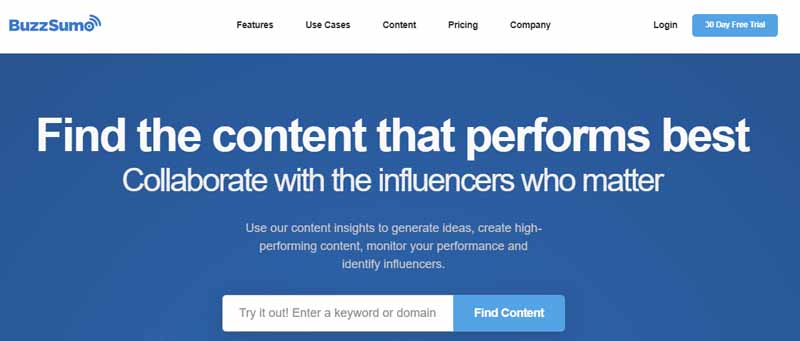 Buzzsumo is another of the most popular marketing tools used on the Internet
It is like an all-in-one platform that provides information for your brand as well as your competitors
In this case, it shows your backlinks and social engagement of those domains.
For example, you can see which page has a link to your site and how many times that content has been shared on Facebook and Twitter.
You can set Buzzsumo to show all external links, one result per domain name, organize them by social media site shares and even see some of the users who shared the content
Additionally, you can create an alert in Buzzsumo to be notified when someone links to your content.
2.2. Get rid of low-quality links
Now that you have a clearer idea of the links that make up your profile, you need to start by getting rid of the ones that are affecting your site.
Here are some ways to do this:
Step 1: Do a backlink audit
A backlink audit allows you to check if the site is in good shape and make sure there are no spammy backlinks that could slow down your SEO efforts
Also, when you look closely at your site's backlinks, you quickly understand how powerful a good link profile is
This gives you an idea of where you can get more valuable links that will improve your site's performance and ranking.
It's important that you start by getting an idea of the backlink strategies your competitors have in place before you begin your audit, which is to let you know where you stand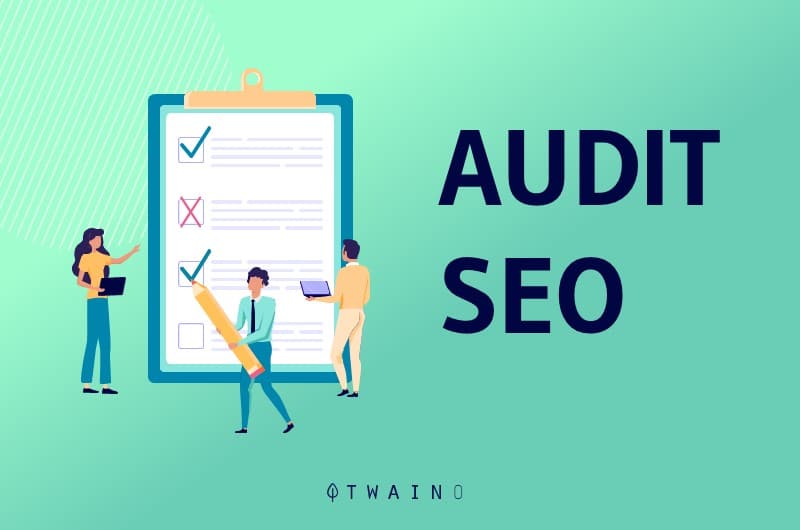 This will give you valuable information that you can use as a reference to understand your own site's link profile
Next, check your backlink profile using the backlink profile overview with the tools listed above
Look for inconsistencies and significant drops in your referring domains report.
It can also be helpful to check where your links are coming from. If you see that there are a lot of links from countries where you don't do business, there may be something wrong.
These kinds of backlinks can probably be toxic.
For a more thorough backlink analysis, start with the ones that have a lower authority score
Most of them may be of poor quality or irrelevant and some will actually turn out to be spam
Most likely, these types of backlinks will be grouped together, so look for similarities. These are the links that could affect your website the most.
Step 2: Ask site owners to remove the links
After analyzing your backlink profile, you need to think about getting in touch with the owners of some sites so that they can remove the links with you.
To do this, you need to start by:
Write your link removal request: To get website owners to remove links to you, it is wise to write a text with a tone that obliges them
Staying very polite in your request gives you the chance to get response than threats.
Give them good reasons to remove the links. You can convince them to avoid being considered as spam by Google.
Contact website owners: If you have links from hundreds or even thousands of websites, you will send a lot of emails. This is where good customer relationship management comes in handy
Resend link removal requests: Plan to send your reconsideration request to Google so you have enough time to contact website owners at least twice
Wait about a week before contacting again, to give busy site owners enough time to respond if they intend to
Be sure to only resend emails to those who haven't responded, otherwise you risk agitating people who might otherwise help you.
Step 3: Send Google a disavow request
While Google Disavow is often mentioned as a last resort, sometimes it can be your only option to solve the problem of toxic links
If you have too many spammy links, you probably won't be able to remove them all by sending out outreach emails
Therefore, it is essential to ask Google to disavow some of the poor quality links on your site.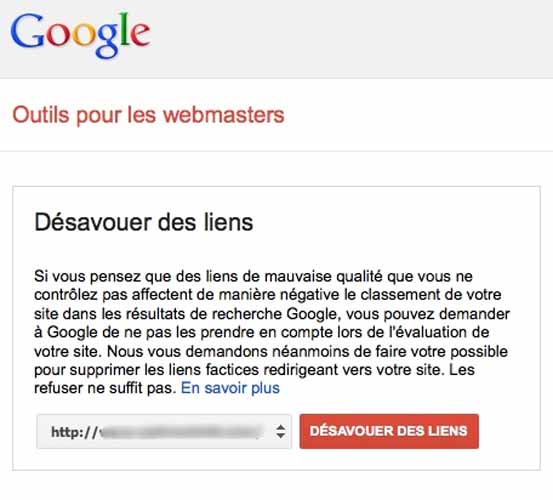 Follow Google's instructions on how to create a Disavow file and solve the bad backlink problem that way.
Chapter 3: What are the best ways to get links?
Now we will see in this chapter the good ways to acquire high quality links naturally.
3.1. offer great value to the community
A better way to make your link building tactic effective is to do everything to get attention.
In this case, you're going to have to offer your target audience something of great value that has utility for them
Here are some examples of things to focus on to provide value:
3.1.1. Create a photo gallery
Using a great illustration image in your content gives more weight to your publications.
However, having a good image gallery would encourage bloggers to willingly exchange a link to your site for a free image.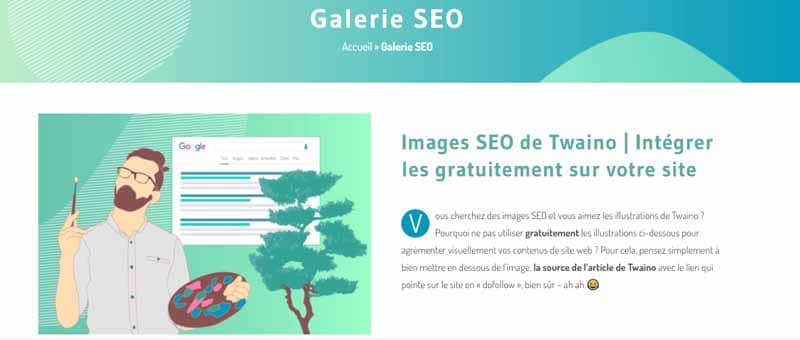 Being a good blogger, you should hire a designer for your visual creations.
One last important note is that you should create images around commonalities in your niche.
For example, if you are in the content marketing niche, you can create custom images for often mentioned items such as:
SEO Tools;
SEO Ranking Tips;
Reader Characters;
Inbound Marketing;
Etc.
3.1.2. Create a free tool
Another way to easily gain links from sites that really care about the quality of what they provide is by setting up a free tool.
In addition to getting quality links, this is also a good way to increase your website's traffic levels.
Tools can be a great way to grow your site
For example, SEO tools like SEMrush are linked to thousands of domains, most of which are concerned with providing real value to users.
The biggest issue is that it will take some time to create the tool in the first place, especially if you can't code it yourself.
In addition, you will need to promote the tool by writing articles about it in niche forums, subreddits and on social networks.
3.1.3. Publish data analysis or statistics
Doing consistent analytics yourself is a key to getting other blogs in your niche to link to you.
Most sites will cite your analytics to back up their content ideas by linking your content to theirs to serve as evidence to readers.

Source: Data Driven Content Marketing Infographic Template (venngage.com)
It takes a lot of time and effort to do original research, which is why it's much easier to link to someone else's research than to do your own.
You can take advantage of this by providing the searches that bloggers in your niche link to.
Find an interesting question still being asked in your niche, dig in and do some research. Then, email the results to the top bloggers in your niche and give them the initial information.
3.2. Publish strategic guest articles
Writing guest articles is another way to gain natural backlinks.
You write guest posts for other websites in your industry with a focus on sharing quality information and resources that will truly benefit the website's audience.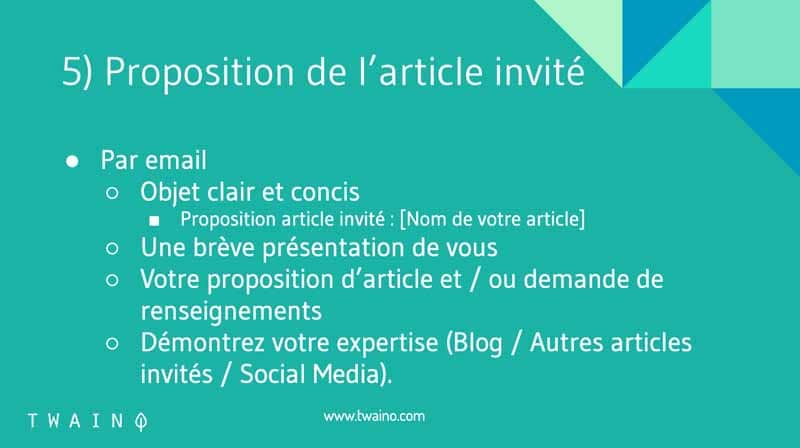 In return, you include a link to your website in the author's bio
This is a great way to get the word out about your business and acquire high quality links from authoritative websites
This ensures that you get quality backlinks from websites that will improve your company's domain authority.
Even though Google has been issuing warnings about guest articles in recent years, it doesn't mean you should stay away from them completely
Google is simply trying to emphasize the intent of your guest article strategy. Publishing guest articles solely for SEO purposes will likely hurt your site's authority
Instead, approach your guest posting strategy with an intent to educate and look for sites that share content of interest to readers and don't advertise guest posting opportunities
Overall, you need to make your copy unique by focusing on the new audience you are addressing. This is what separates an unwanted guest post from an original and authoritative content share.
3.3. create backlinks with infographics
Over the past few years, infographics have been one of the most popular link building methods.
Not only are they great for building backlinks, but also for generating traffic from social media, as infographics are highly shareable.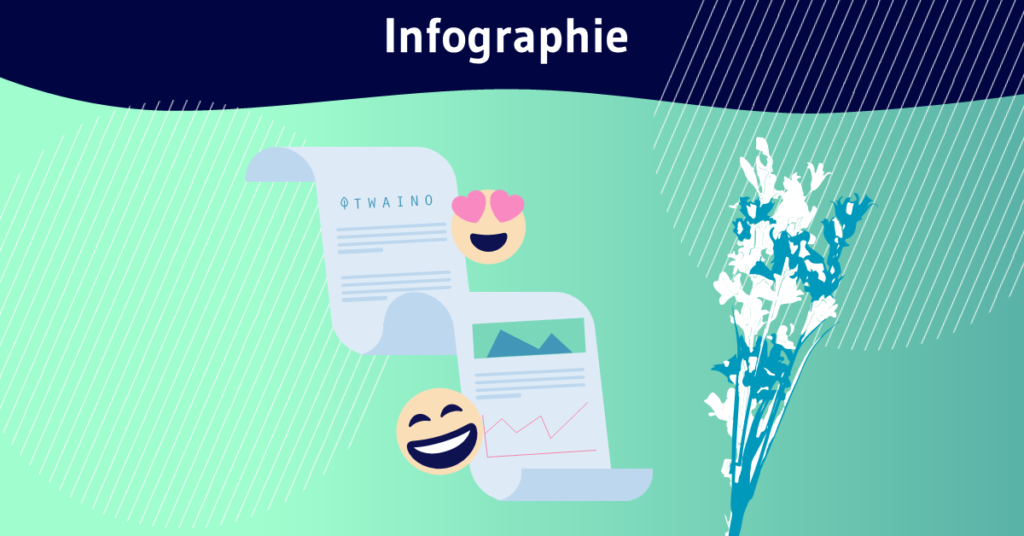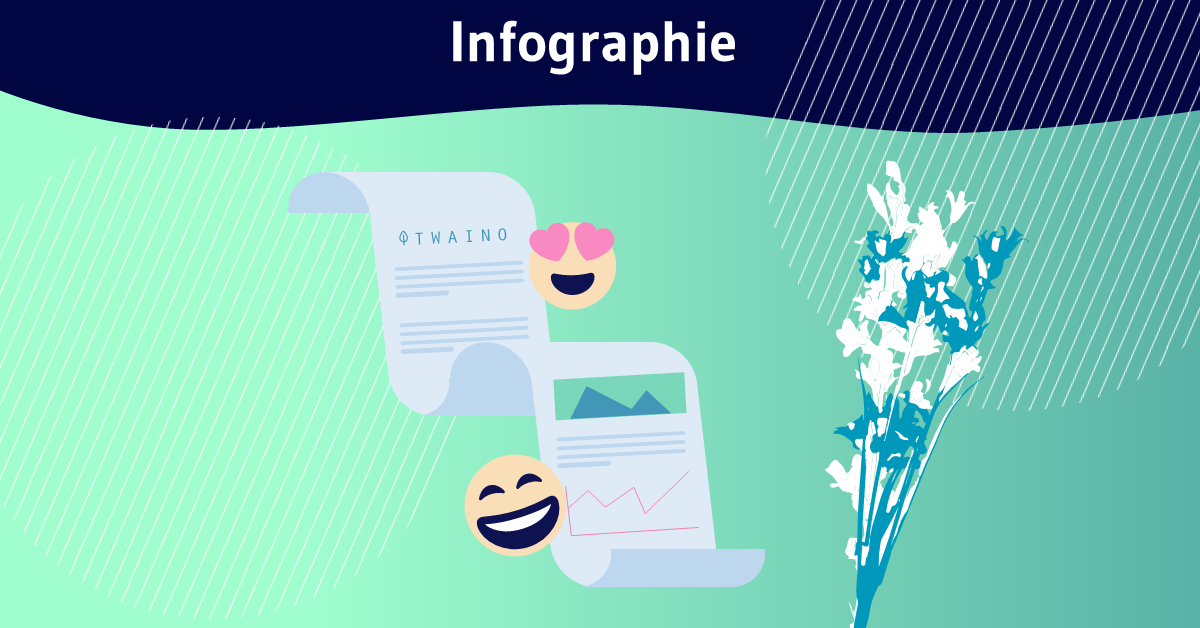 If you are not a designer, you can hire someone to create an infographic for you. If you want a more attractive infographic, you can use Dribbble to find professional designers.
Once you've created the infographic and published it on your site, you can submit it to some of the popular infographic directories.
To spread the word even further, you can use Twitter or another social network to find people who have shared related infographics in the past
You can do some outreach by asking them to look at your newly published infographic and ask for feedback
If they like it, they could share it on social media and also link to it
3.4. Promote your content
Sometimes, it's not enough to simply publish content on your blog and still hope to achieve your site goals.
Great content won't get you many backlinks on its own unless you know how to promote it in the right places.
In addition to the various social channels, Google itself is an important tool for promoting content.
The trick is to search for a "keyword(s) + summary". This is a keyword or keywords of one of your quality contents.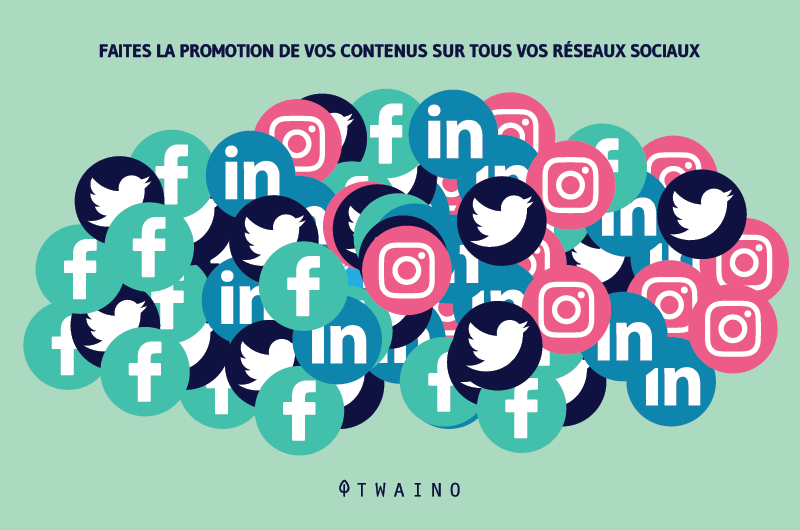 When you scroll through the various Google results, you can find websites that have recently done a roundup of content relevant to your keyword
The next step is to contact the authors of these articles. Of course, when you contact the author of these articles, don't forget to write an introduction to your website and send a link to one of your best tutorials or guides
Chances are good that they'll like your article, and they'll include you in their next round-up. Every writer is always looking for quality content, and you just made their life easier.
3.5. Use product reviews to your advantage
There are two different ways to get backlink with product reviews.
The first method is to write reviews about the tools or other products you use
Small businesses or startups, in particular, are always looking for good testimonials to help them get better social proof of their product
As a user, you are in a better position to write a meaningful review, chances are you can get a link back in exchange for a testimonial.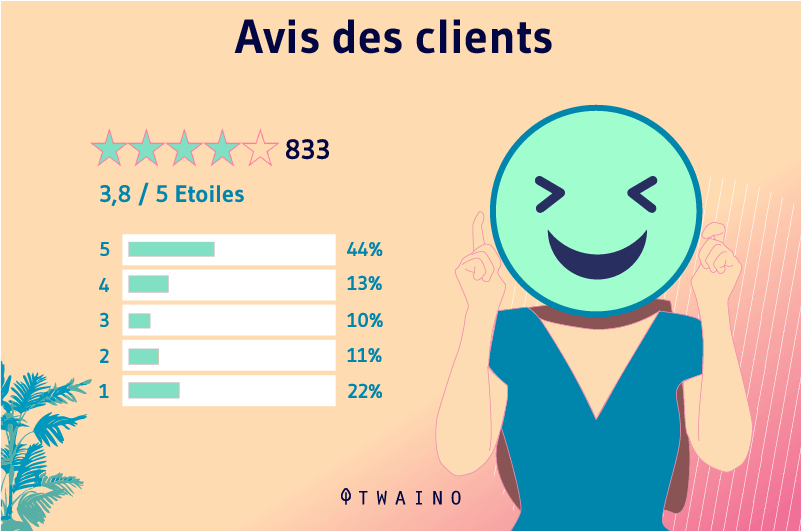 The second way to use product reviews to get backlinks is to specifically identify bloggers and websites that have already written reviews about products related to your business
Once you've compiled a list of potential websites to contact, write a friendly email to the site owners and ask them if they would like to review your product or service
The added benefit of this method is that you can reuse these reviews on your website as social proof of your awesome product.
3.6. Quotes from local businesses
If you have a local business, local link building is a great backlink building opportunity for you
You can get high quality links and attract more traffic from the many people who regularly do local searches to find businesses near them.
Local business citations are the key factors if you want to improve your positions in local search results. Local citations are a composition of the three terms called NAP, Name, Address and Phone Number.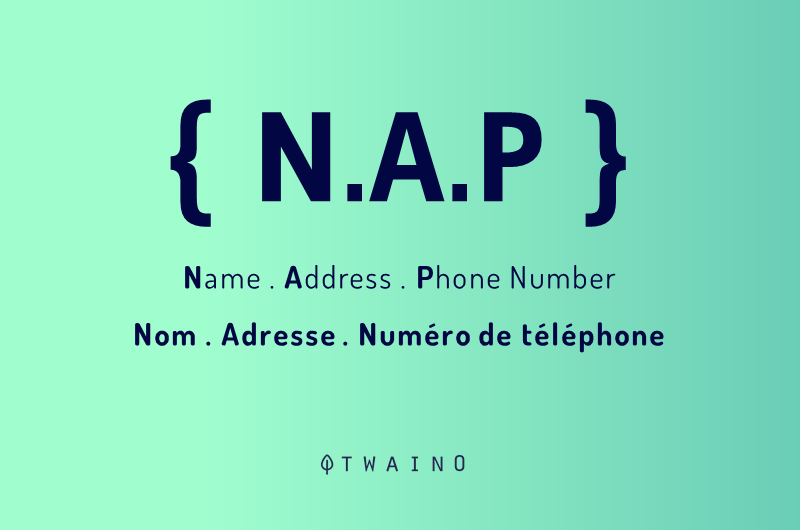 When creating your local business citation, be sure to add the same address that you display on the website
This is an indirect way to create backlinks that boost your ranking and help search engines verify your business location.
Linking to authority sites like Yelp, Bing Local, Yahoo Local, Yellow Pages, etc. creates authority for your website, builds trust and helps improve your ranking in local search results.
You can find city and keyword specific citation sources using the following:
(City) business directory;
(City) business listings;
(City) Directory;
For keyword-specific citations;
(Keyword) business directory ;
(Keyword) business listings ;
Directory (keyword).
Conclusion
Your website's inbound link profile has a major impact on your search engine ranking. It is crucial to identify and remove bad backlinks to prevent your website from being penalized.
The best practice is to schedule periodic backlink audits to identify toxic backlinks and take necessary corrective actions
You can use tools to filter out spammy and low quality backlinks and remove them. This would help you avoid link burst.
If you are facing link burst, or looking to avoid it, we have provided the necessary means in this article.
Feel free to give us feedback on this content in the comments if you like it.
See you soon!