The keyword analysis or Keywords analysis is a work that consists in determining the relevance of the keywords that you already use or that you want to use on your website. In other words, it is the process that allows you to identify the phrases, expressions or words that are likely to lead users to your site. This is true for both organic and paid search results.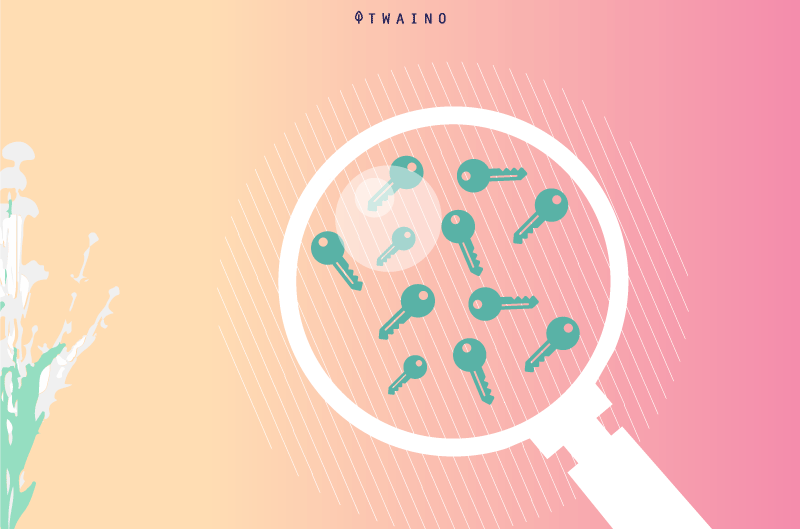 Keywords are the link between what people are looking for and what you offer on your website
When they are really well chosen and give the best information about what you offer, you have more chances to see your site appearing at a good position in the search results
From there, it is quite legitimate that you wonder what is a well chosen keyword
The answer is however simple since it is actually the keywords on which you have decided to position yourself after analysis.
What is then the analysis of keywords ?

What does it consist of ?
These are the main questions that I will answer in the following lines!

Chapter 1 : Why is keyword analysis important ?
In this first chapter, I will explain the importance of keyword analysis, but first, you need to have an idea of what the expression "keyword" and the term "keyword analysis" means
1.what does the term "keyword" mean?
In the world of SEO, the keyword refers to the expression or term that best gives insight into the content of your page or website and for which you would like to appear in the search results.
Therefore, when a user enters this word or an expression/phrase containing this word and performs a search, the link of your page is displayed and he can then discover what you offer
The keywords therefore include
The words or expressions on which you want your site to be found,

The words or expressions that you think people can use to find you
They are of paramount importance, because they allow search engines to display results that best match the user's request. But beyond their importance, we must specify that they must be well chosen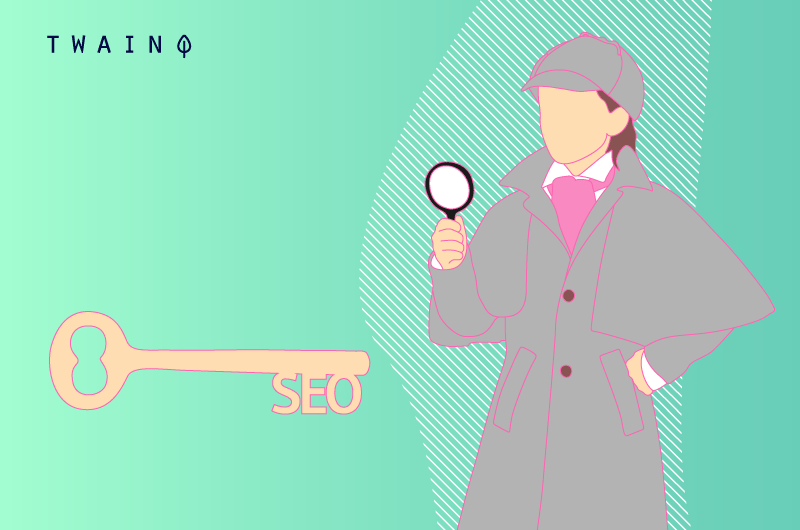 Indeed, it is the right keywords that are really useful for your site. Because if you use the wrong keywords, you will quickly agree with me that you can neither reach your target audience, nor attract visitors who are really interested in what you publish
It is in this regard that RAND FISHKIN believed that "Ranking for the 'right keywords' can make or break a website."
So it seems obvious that only using the right keywords will allow you to survive on the internet. But as you can imagine, the right keywords can only be found after an analysis.
1.what is keyword analysis ?
As you have just seen, keyword analysis is a work that allows you to determine the right keywords on which to position your content
In a more in-depth way, it is a step that is an integral part of the optimization process of websites
It is often included in the process of keyword research and can also extend to the analysis of the competition.
1.3. Why is keyword analysis important?
As you already know, success on the internet and especially in search engines is linked to keywords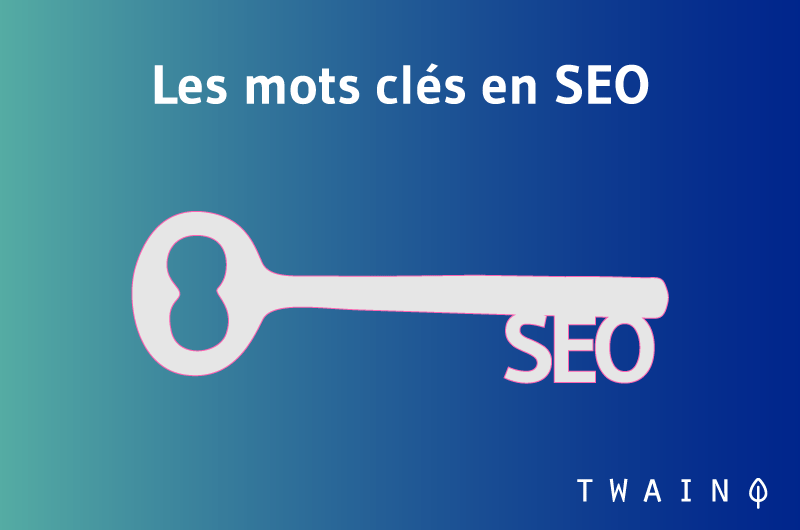 They are in fact the ones that allow Internet users to :
Find your contents,

Make purchases on your site,

And much more.
When they are well chosen, they offer you good results and guarantee the success of your SEO strategy as well as your marketing strategy.
Indeed, keyword analysis allows you to understand the behavior of your target audience in search results. You can then use it to your advantage by improving your site and your content to match this behavior and thus increase
Your traffic

your traffic: By analyzing your keywords, you are sure to use the most relevant keywords for the different contents you create. This will make it easier for you to rank high in the search results. This would attract even more visitors,

The conversion rate

the keyword analysis allows you to identify and focus your efforts on the keywords with high conversion potential.

Identify other opportunities

the keyword analysis will allow you to know different aspects of your sector of activity. You can also identify more specific queries related to your business and expand your efforts towards these areas. You can also predict the evolution of the market and respond effectively to the various changes or needs of Internet users by producing what they really want,

Reduce advertising expenses

reduce advertising expenses: In the context of a paid campaign, keyword analysis allows you to choose the most effective keywords for your business. This will allow you to allocate your budget efficiently and avoid the waste that could occur if you use keywords that are not at all relevant to your business,

Etc.
Also note that the keyword analysis allows you to determine the market trends, but also to determine the priorities as to what you should spend more time on in your website
Now that you know the importance of keyword analysis, I invite you to discover how to perform such an analysis.
Chapter 2: How to perform a keyword analysis?
Here I show you the process by which you can perform a keyword analysis.
At first glance, it should be remembered that there is no predefined method for performing keyword analysis. However, keep in mind that its purpose is to select the most relevant words for the content you put online
In addition, when you want to perform an analysis to determine the most effective word for your content, it assumes that initially you have a list of keywords
This list can be obtained through a number of processes, the most essential of which is the use of online keyword research tools
These include tools such as
Google Trends

Google Trends

is a Google tool that allows you to know what people are looking for on the internet. To use it, you just have to enter a term and launch your search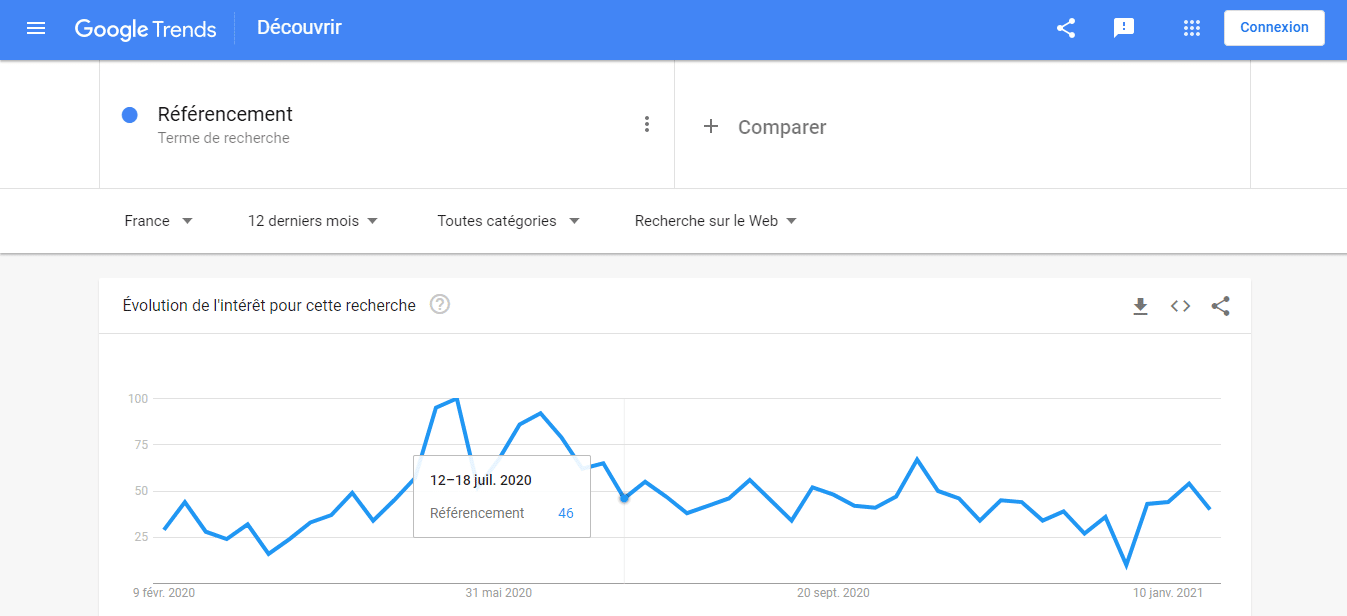 You will then see various graphs informing you not only about the evolution of the interest of the search you are doing, but also about topics or terms that could be associated,
Soovle

the tool

Soovle

is also a keyword search tool. It draws its results from various sources (Google, Yahoo, YouTube, bing, etc.)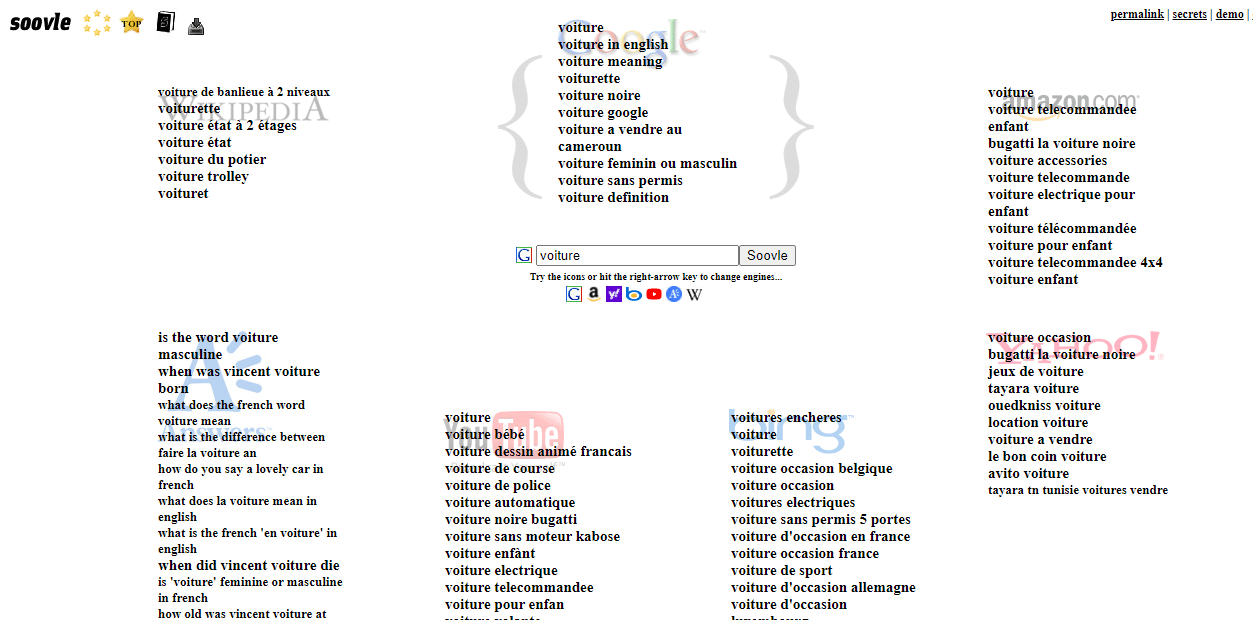 To use it, all you have to do is enter your word in the search bar and launch the search.
Keyword sheeter

Keyword Sheeter

is a word generator that uses the terms you enter in its search base to display an impressive number of expressions,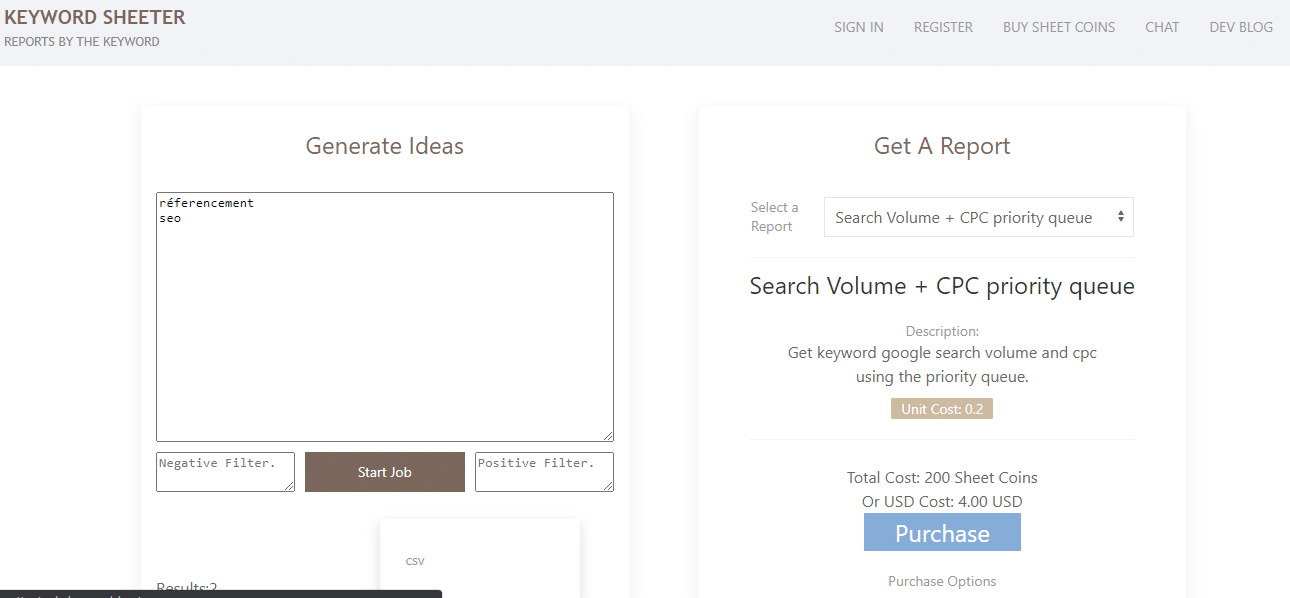 To learn more about keyword research tools or to discover other tools, I suggest you read the 21 keyword research tools to know.
Once you have the list of keywords, you can start your analysis. To do so, you will have to define a certain number of measures and rules that will serve as a basis for the analysis and selection of keywords
Before setting up these criteria, you must first and in general
2.1. Quickly review your list of keywords
Once you have obtained the keywords, the first phase of your analysis work could consist of identifying yourself the words that seem relevant in your sector and that you should use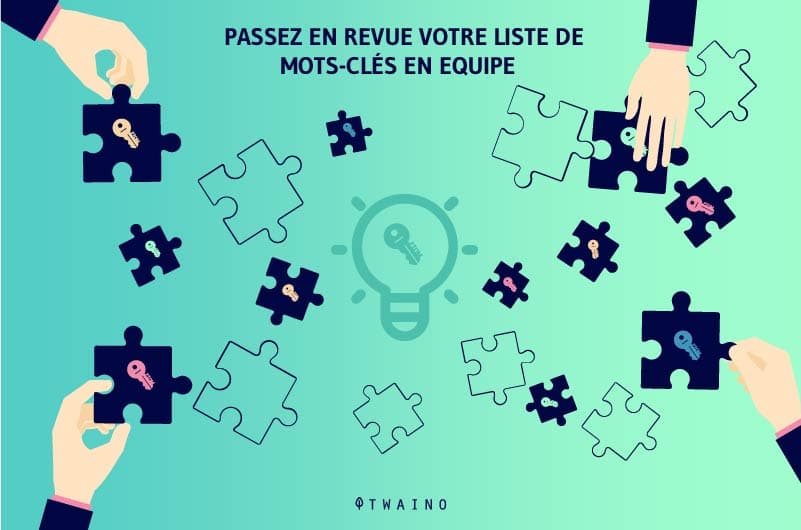 It may also be a matter of identifying and discarding keywords that don't fit at all with what your keyword model should be.
2.2. See if the keywords can match the search intent of the users
The search intention is what guides the user to enter his query in the search bar
Therefore, before going further in your analysis, you can look if the keywords you have just pre-selected answer a need that your users can express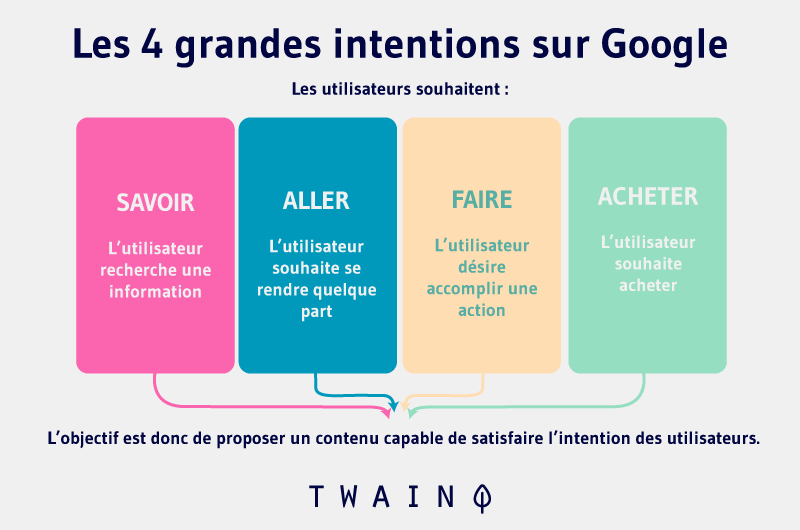 If they do not meet any of the four types of search intent, you can deduce that they do not correspond to the needs of your users and therefore remove them from the list of keywords.
Once you've gone through these two steps, you can subject your keyword list to further analysis. That is to say, evaluate the value of your keywords based on more specific measures such as
2.3. Keyword search volume
This criterion tells you the average number of searches for a word during a given period. Depending on your preferences and needs, this period can be daily, weekly, monthly or annually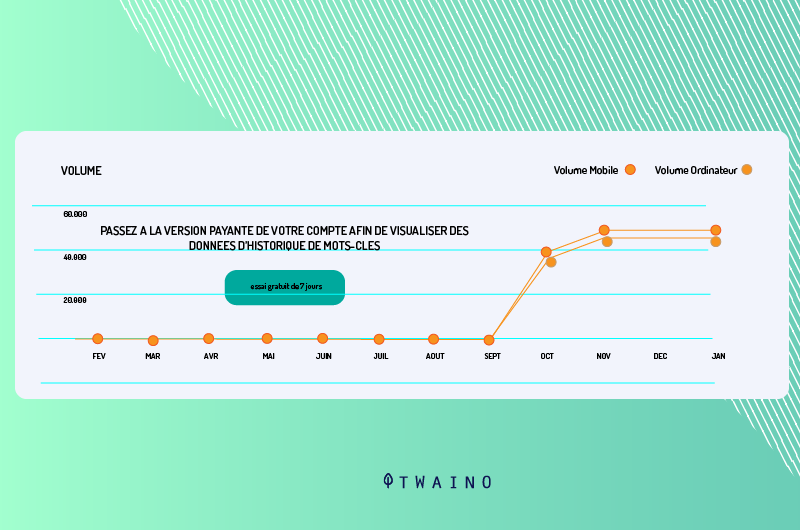 If your advertising campaign is not long term, you can opt for short periods. If not, choose words that have a high search volume over a long period of time.
Whatever your choice, when you decide to use this measure to do your analysis, you must keep in mind that
The search volume of a word is not the number of people who searched for that word,

The search volume of a word does not tell you how much traffic you will generate if you decide to use it as a keyword.
Most keyword research tools allow you to display the search volume of a keyword.
2.4. Click-through rate
The click-through rate is a measure that lets you know approximately the percentage of clicks that keywords can generate once they are displayed in Google search results.
It is determined by the ratio of the number of clicks to the number of times your site's link appears in the search results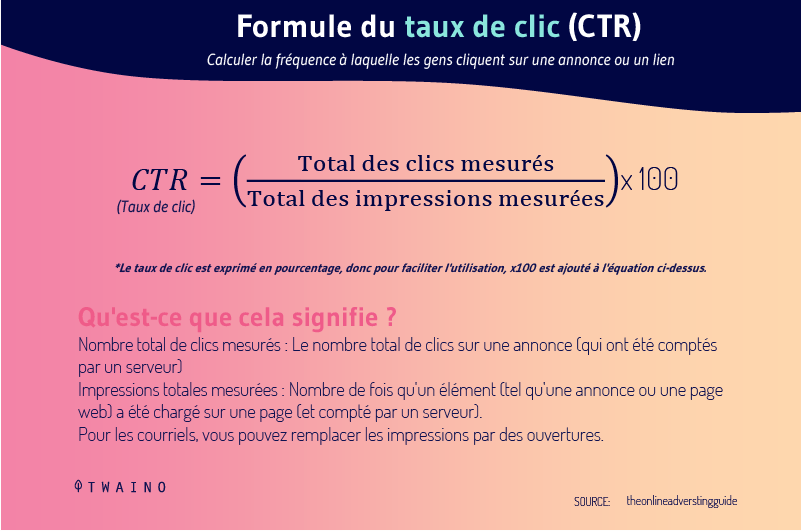 It can help you determine if ranking for a keyword is right for you. With the constant improvement of search engines, it often happens that they respond directly to certain queries
You should avoid these queries, as it is often difficult for websites to generate more traffic for these queries, even if they are in the top positions
So when filtering your keywords by this measure, eliminate words that have a fairly high search volume but a very low organic click-through rate
2.5. Difficulty to rank for a potential keyword
The analysis of this parameter helps you to know the degree of constraint you have to face before positioning yourself on a keyword. It will be more detailed to see the pages that rank best for each of the keywords in your list
The analysis of the difficulty of keywords can be seen as an analysis of the competition. It is done with regard to a number of criteria
The most essential are
The quality and number of backlinks,

The length and relevance of content,

The freshness of the contents

The strength of the site's domain.
It is mainly the criterion of quality and number of backlinks that is used at this level to calculate the difficulty of keywords at the level of several tools (This is the case for example of Ahrefs)
This choice is based on the fact that backlinks are sufficient to prove the importance of a site Ahrefs has identified that, the more there are quality links to the first 10 pages of SERPs, the more difficult it is to outrank them.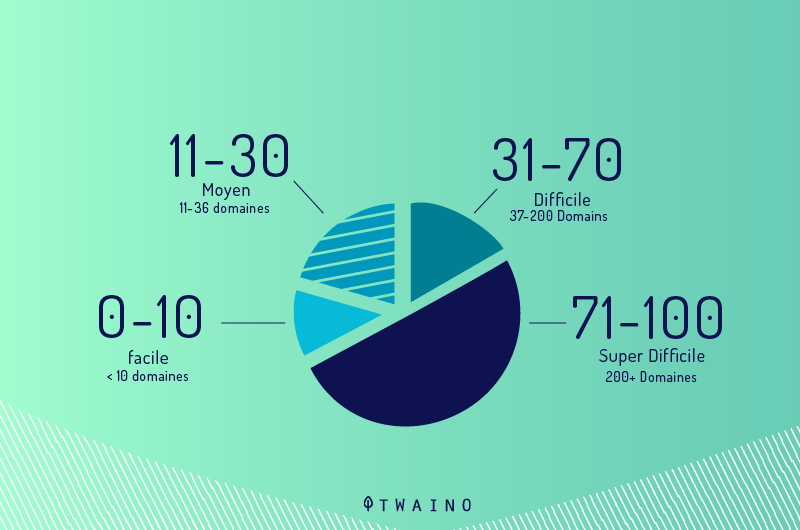 While it would be easier for you to rank for low competition keywords, it can happen that the words with high competition are the best ones you need to attract traffic and increase the conversion rate of your site
When this is the case, you shouldn't dismiss them, instead consider investing more time and money to get a spot on these words as well
In any case, I recommend that you use the difficulty scores as a guideline to determine and implement other more specific strategies to reach the level of competing sites or even surpass them
I also recommend that you focus on keywords that have a high conversion or traffic potential, but are not yet exploited by competitors and therefore have low ranking difficulties.
The study of the difficulty of keywords can be done manually from the Google search bar. In this case, you must enter a word in the search bar and analyze them according to the parameters you have defined.
You can also use more appropriate tools like :
2.6. The cost per click
The use of the cost per click as a criterion for the selection of keywords would be much more interesting for advertisers, because it gives an overall picture of what they are willing to pay for someone to click on a given keyword
It can also help the SEO in that it allows him to take a look at the value or importance of one keyword over another.
2.7. The conversion potential of the keyword
Another parameter you can use to analyze the relevance of keywords is the conversion potential
At this point of the analysis, you will have to estimate the results that you can achieve from the data that you have collected on the keyword. You can also take advantage of this to see the potential of similar keywords.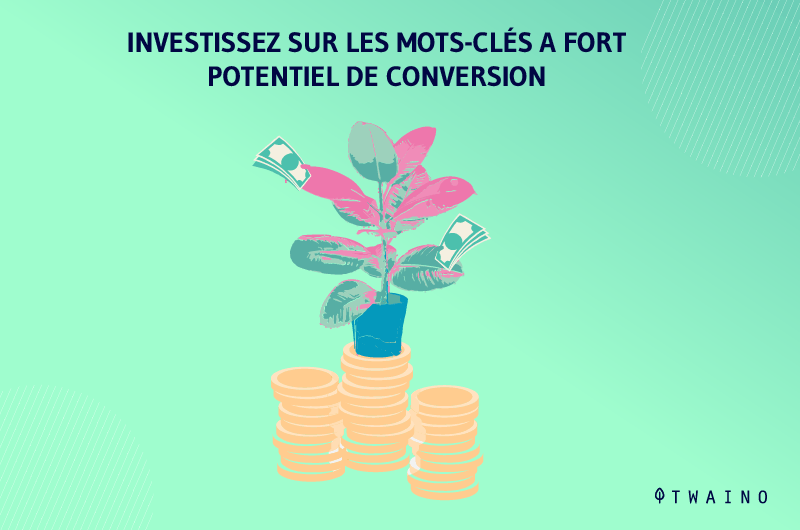 As you will see, studying the conversion or traffic potential of your keywords will be useful for prioritizing them.
By passing your keywords through these different measures, you will be able to get rid of the majority of those that are not useful for your site or your field of activity
But the work is not yet finished since you still have to rank them.
Chapter 3 : How to prioritize your different keywords ?
Once you have identified the most relevant keywords for your website, you must use them. But first, you need to prioritize them.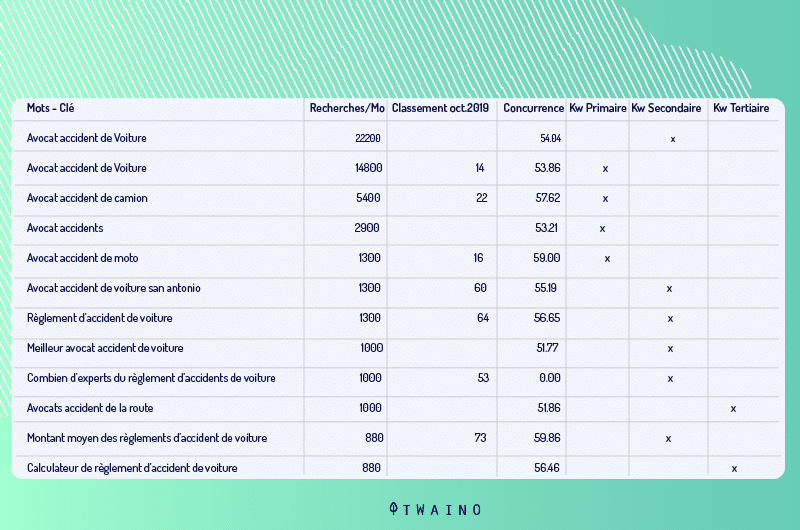 To do this, Semrush recommends to classify them in three groups
The first group is the keywords that are of paramount importance:

These are the keywords that have a high search volume and are most likely to generate a lot of traffic and convert the most visitors

The second group is the keywords that have a secondary importance

this is the category of keywords that are relevant, but do not have the same strengths as the first group. Nevertheless, they are competitive and you can use them to rank for related terms

Finally, the third group is the tertiary importance keywords

these are essentially the keywords that the Internet user uses to obtain information.
Apart from this group classification, you can also classify the keywords by
3.1. theme
Once they are identified because of their importance, you can start by putting together those that are part of the same semantic field and that can be used to address the same subject.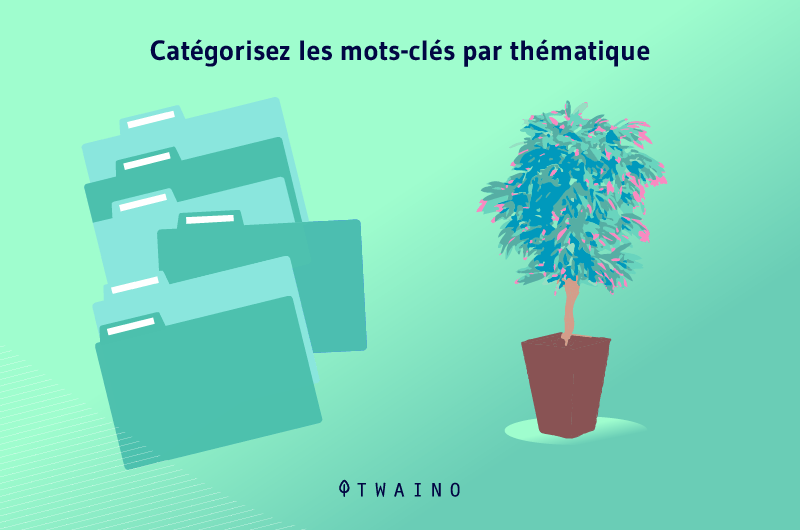 This work will also allow you to identify the different themes that you will address on your site
The classification of keywords by theme will be useful insofar as it will allow you to create fairly complete and well-structured content including not only one keyword, but also several semantically related keywords
The benefit that could result from this is undoubtedly the identification of your content as quality content and the ranking of this content for keywords similar to the one for which it is optimized.
3.2. search intent
Apart from a classification by topic, you can classify your keywords by taking into account the search intent that users of your website might have.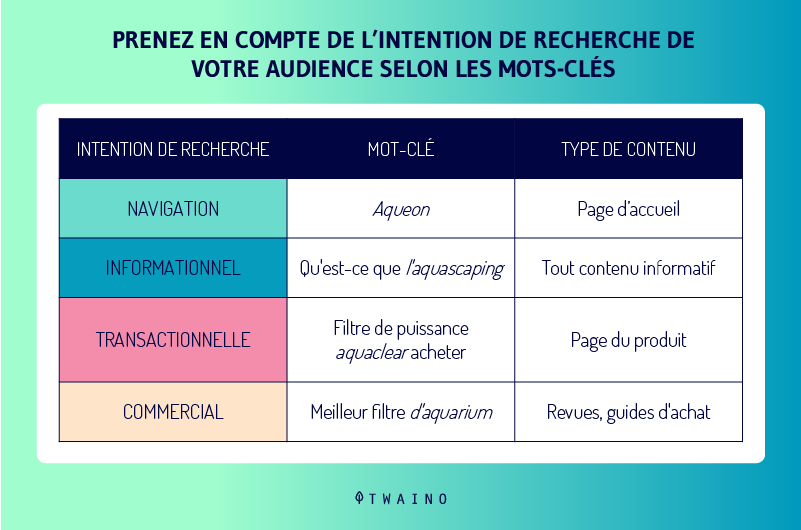 Following this principle, your keywords can be classified into four distinct groups
Keywords whose search intent is to find a specific site or brand (Navigation intent),

Keywords that are used to find information about a topic (Information intent),

Keywords that are driven by the desire to make a purchase (Transactional intent),

Keywords that facilitate the purchasing process (Commercial intent)
As you can imagine, such a classification will allow you to link the content you create to the most appropriate search intent.
3.3. Period of use
Another way to classify your keywords is to do it according to the trends of the moment. It is then up to you to know or determine these trends
To do this, you can use the Google Trends tool which allows you to follow the evolution of the interest of Internet users in relation to a given subject.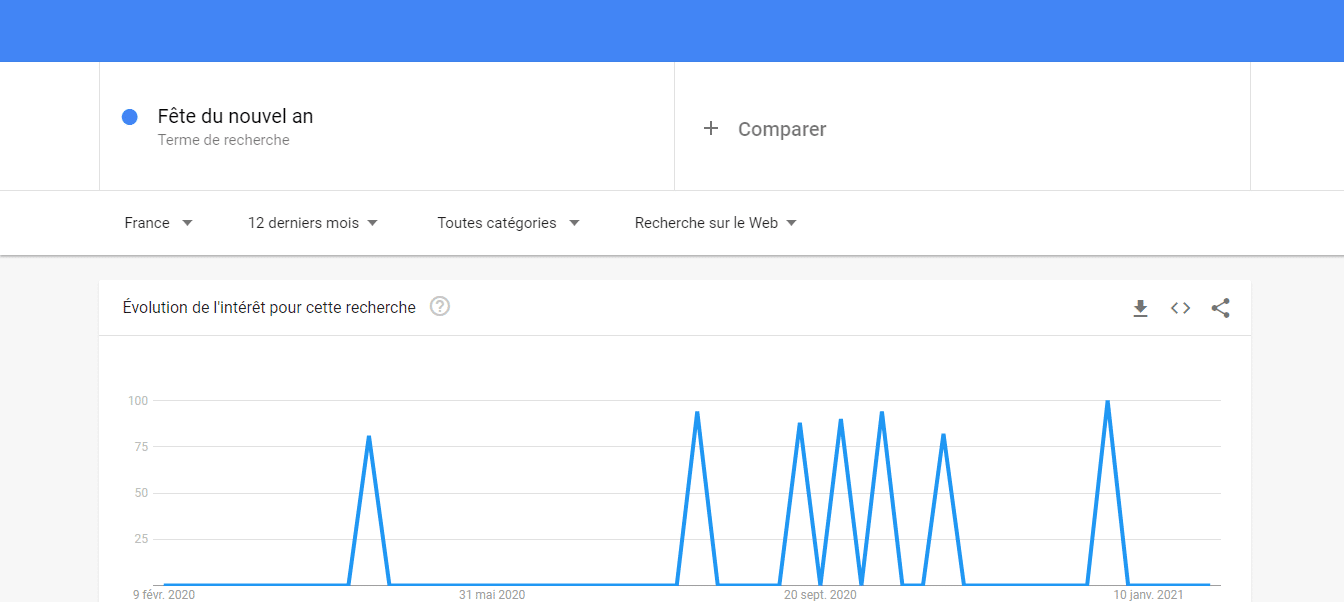 For example, if your site is about the holidays, you can use the Google trends tool to see when the interest of Internet users is increasing
Once identified, you can use the different keywords as a guideline to write and share your content at the right time.
Once selected and ranked, it is now up to you to use these keywords according to your needs and in order to reach the goals you have set.
In summary
Keyword analysis is what allows you to identify the best expressions on which to rank your content. It is of great importance for the development of your site, especially since it indirectly determines the overall performance of the latter. In this article, you will discover the reasons for its importance, but also how to conduct a keyword analysis yourself.