If you want to optimize your website for search engines, and thus position yourself in their search results pages, you have two options:
The SEO service
SEO coaching
If you are wondering which solution would be the best for you, this post will give you all the keys to make your choice.
Definitions of SEO coaching and SEO services
First of all, let's start with some simple definitions of these two semantically similar, but very different terms:
What is SEO coaching?
SEO coaching is an accompaniment based on learning and increasing the client's competence regarding the optimization of sites for Google (among other things).
This solution is often offered by professionals who have already proven themselves as SEO consultants or website editors.
In short: this solution allows you to be coached by an expert in natural referencing.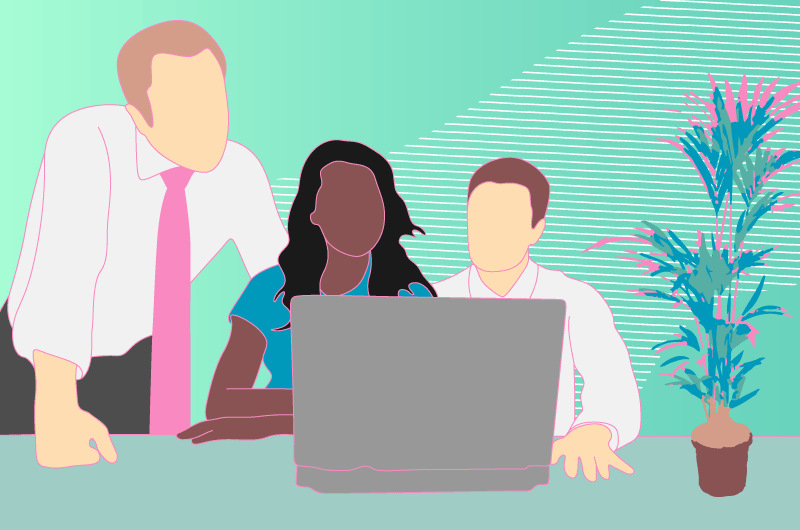 Regarding the form of this coaching, it can be physical (class, conference) or digital (videoconference). Note also that some coaching is done on groups of people while others will be individualized.
What is an SEO service?
As its name indicates, an SEO service represents a support based on the direct optimization of a site for search engines.
This solution is offered by an SEO consultant (agency or freelance), who will audit, recommend and optimize the customer's website for Google.
During this process, the SEO expert will work on the 3 pillars of SEO: technique, content and netlinking.
Regarding the form, the consultant works on his side and then presents the deliverables to the client, which can take the form of a slide, a text document or an excel.
In short: you let the consultant optimize your website, and you wait for the results!
Coaching vs. SEO services: 5 differences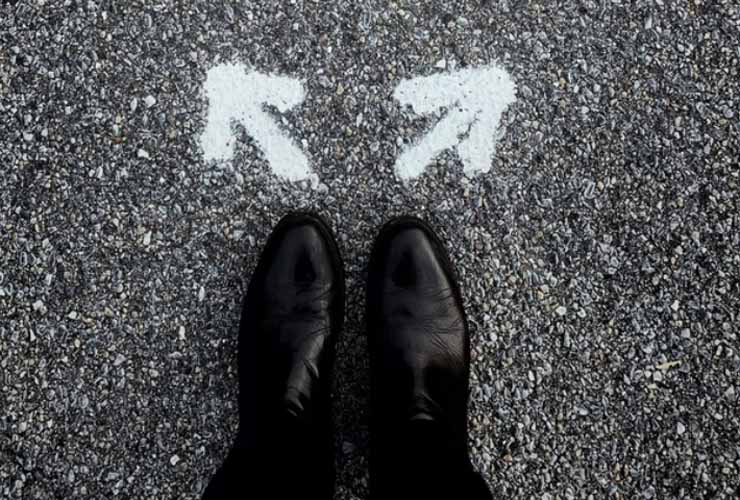 To come back to the main topic of this post, let's see the 5 major differences between coaching and SEO services:
1- Learning about SEO
As you can probably imagine, if your main objective is to become competent in SEO, the service solution will not be the most suitable
Indeed, although you will surely learn about SEO during the presentations of the different deliverables by the consultant, the main goal remains to optimize the site for search engines.
2- The speed of SEO results
If what you are looking for in the first place are SEO results, then the coaching solution will not be optimal.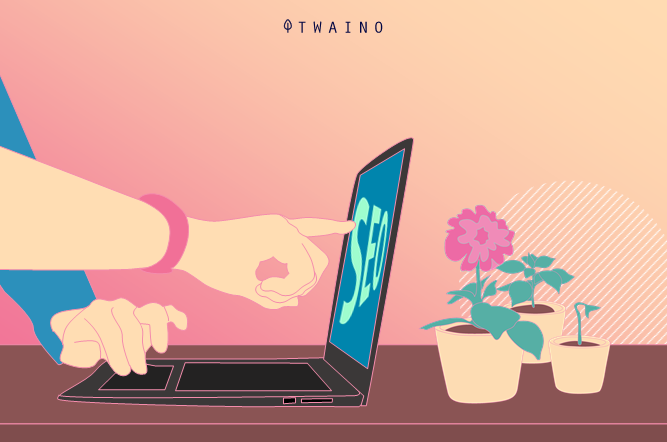 Indeed, although it allows you in the long run to optimize your sites for Google yourself, an SEO service directly applied by a specialized and competent consultant will be more effective.
3- The human aspect of the support
Although multiple exchanges are necessary for the good realization of a service of accompaniment and optimization for search engines, the SEO coaching remains essentially based on the transmission of knowledge and skills, and therefore on the exchange.
On this point, both solutions can bring you what you are looking for, but be aware that SEO coaching will surely be more adapted if you are looking for direct exchanges with the SEO expert.
4- The time of taking charge
In general, a coaching in search engine optimization will be shorter than an SEO service.
Indeed, the SEO service aims to accompany the client and optimize his website over several months, even several years.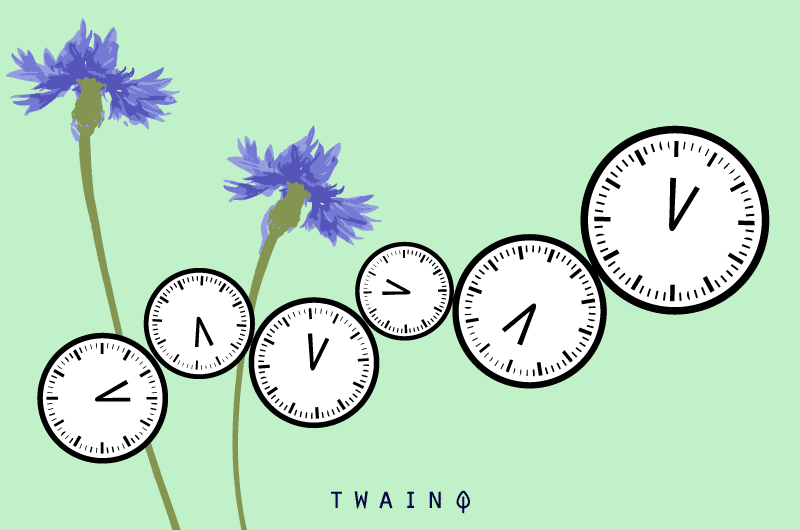 On the other hand, the SEO coach will only transmit you the maximum of knowledge and skills in a minimum of time.
5- The price of the SEO service
Going hand in hand with the duration of the service sold, the price of a coaching will generally be lower than that of an annual SEO service for example.
However, it should be noted that the hourly price of a coaching is often higher than that of a classic SEO service, given the long-term value delivered by the latter.
Why choose the SEO coaching solution?
Ultimately, the SEO coaching option can be the most effective for you, especially if your priority is to progress, or to unblock a point of your SEO strategy with the help of a professional in the field.
Note also that this option allows you to forge a real relationship with the coach, which could serve you even months after the coaching service.
When to choose an SEO service?
On the other hand, the SEO service is recommended for people who want to get results first.
To carry out a SEO campaign, many providers exist: SEO agencies, freelancers, SEO inhouse..
Choose the best SEO coach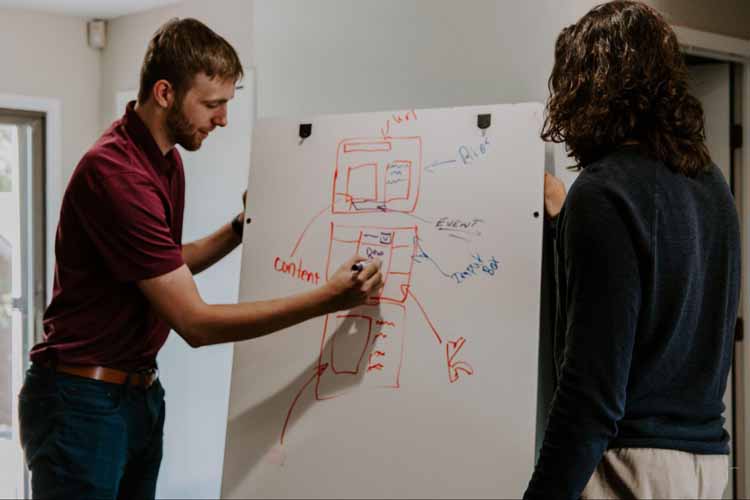 In order to go further and provide you with all the keys for a successful SEO coaching, let's look at how to select the best SEO coach to meet your demands.
Here is a series of points to analyze:
Has he or she already encountered the issues you are facing?
If you want to invest in SEO coaching to address a specific issue, it is fundamental to make sure that your coach has solved similar issues before
To be sure, talk to the coach in person before committing to the service.
What SEO results have they achieved in the last few months?
Although you're not looking for a service provider per se, an SEO coach should be competent.
If it's possible for him to tell you about it, having an idea of his recent SEO results will help you gauge the competence of the potential coach you'll be dealing with
If he is also an SEO consultant, the expert may be able to tell you about the results obtained on his clients' sites. If not, they may be able to share results from their own sites.
Note: the fact of asking for recent results makes it possible to ignore the previous versions of the Google algorithm, accepting practices that may be less effective today.
Is it educational?
This is an obvious question about the person who will potentially teach you the art of SEO in a few days.
The subtlety here is that for this point, a teacher is often not directly asked if he or she is a teacher. Thus, it is rather advisable to analyze this point discreetly, by having the SEO coach explain some simple points.
By doing this, you should quickly get an idea of the level of pedagogy of your future coach!
Choosing the best SEO consultant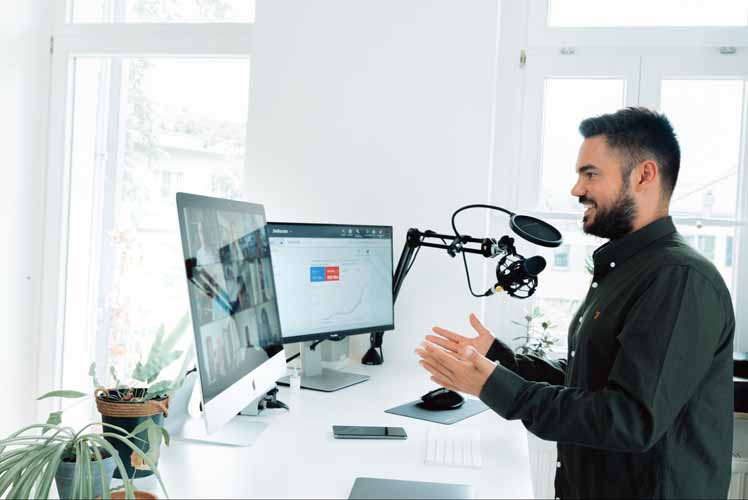 Does your heart lean more towards the SEO service aspect? Well, here is a list of points to analyze to be sure to choose the best SEO consultant, who will best answer your problems:
What experience does the consultant have in SEO?
Spoiler: this is not the only point to consider, many junior SEO consultants are very competent and are surely doing better than some seniors in the field.
Nevertheless, having this information allows you to get an idea of the profile you're looking at
What results has he achieved lately in SEO?
As for the SEO coach, asking this question allows you to evaluate the current adaptation of the consultant to the evolutions of the search engine.
Once again, he can talk to you about client results, as well as results concerning his personal sites.
What is a good SEO support according to him?
A bonus question that can help you learn more about his vision of SEO, SEO services and his personality in general.
Asking this question often allows you to identify the motivations of the consultant, while allowing you to rebound on your expectations related to this service.
Focus on SEO coaching: what are the possibilities in the long term?
You will have understood that the service and the coaching meet different needs, even if the final goal is to have one or more sites positioned on Google.
However, if there is one of these solutions that is carried on the long term, it is the coaching.
So for those who would like to benefit from such an accompaniment, but who are still hesitating, here are some advantages to make this choice:
1- Build a skill
Not surprisingly, the development or deepening of a skill is the main advantage here. But do you really know how far this skill can take you?
In the following issues and benefits, you will discover exactly how this new skill could benefit you.
2- Offer your SEO services as a freelancer
If the coaching you received is of high quality, you can very well become a freelance SEO consultant afterwards!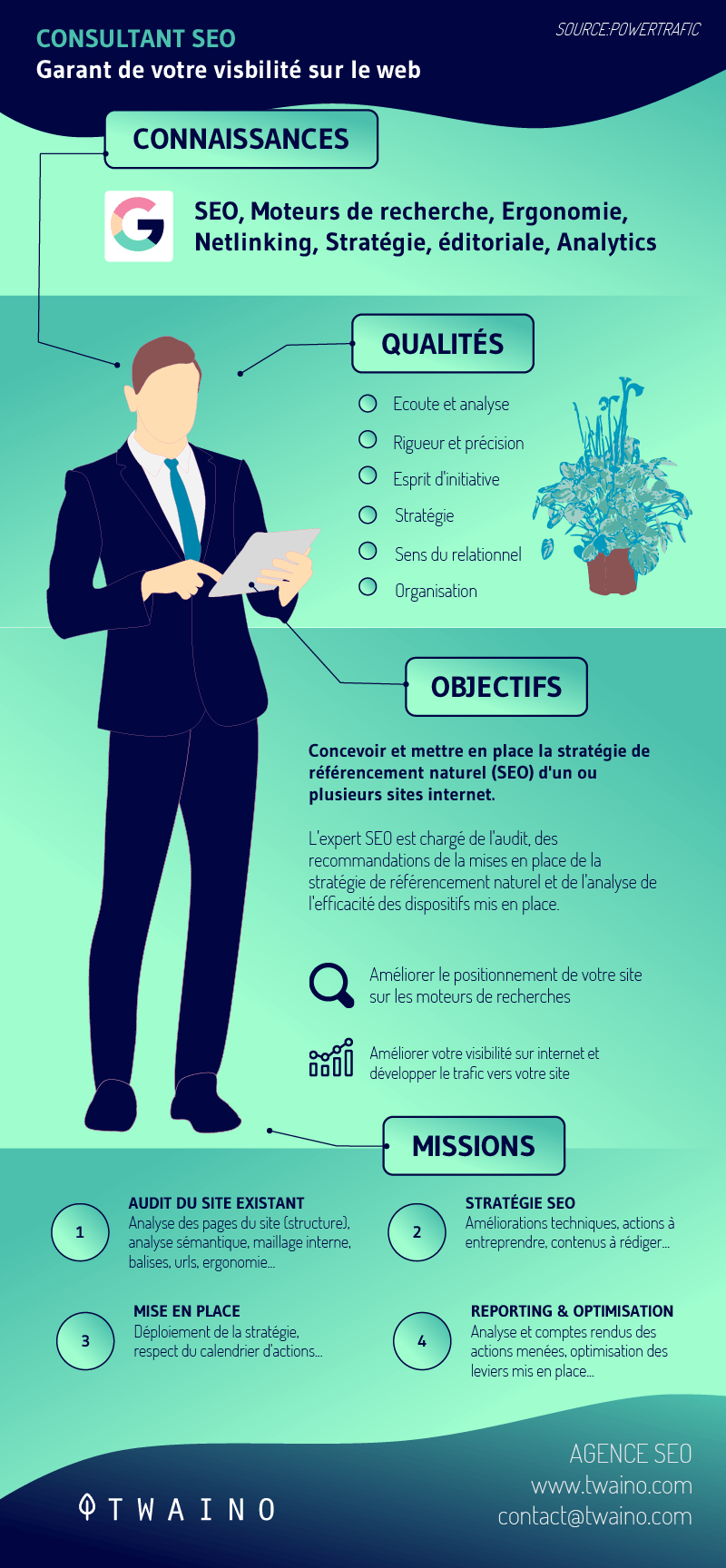 Obviously, you need a minimum of knowledge to start with confidence in this field, so we are not talking about a few hours of coaching, but a training of several weeks.
If you want to get started as soon as possible without spending any money, you can go for the more affordable job of web editor / SEO.
3- Give weight to your resume
Let's say you're looking for a job in the global marketing world, or even better: in digital marketing.
Having undergone quality SEO coaching would add real value to your resume, since few people really master this acquisition channel.
It is enough that you have had first results of Google positioning with a site, and it is jackpot!
4- Become a website editor
On the one hand, we have SEO consultants, offering their services to various clients, and on the other hand, we have site editors, using their skills for their personal sites, and monetizing them once positioned.
This way, perhaps less known than the first one, is however formidable in the long term. Why is it so? Simply because website publishing has a passive character: you don't sell your time, because some websites generate income "without doing anything" once positioned on Google.
5- Train others in SEO
Just like becoming an SEO consultant, training beginners in SEO requires a certain seniority in the field, if not concrete experience.
Thus, you won't be able to properly train new people after a few hours of coaching.
However, starting with coaching, you can then develop your skills over several years, as an SEO consultant or website editor for example, and then decide to train new people via coaching or SEO training.
SEO services: Who to choose between an agency and a freelancer?
If you decide to invest in an SEO service, you have two options:
Work with an agency specialized in SEO
Working with a freelance SEO consultant
In any case, if you make the right choice, you will benefit from an efficient SEO service, so don't panic!
However, we identify several differences between these two services:
A story of price
This is clearly the number 1 argument of people who use an independent SEO consultant: "I'm looking for a provider, but I do not have the budget to work with an agency".
Indeed, sometimes for the same annual service, the quote from an SEO agency can be much more expensive than that of a freelancer.
The presentation of SEO deliverables
SEO agencies often have people dedicated to the design and aesthetics of the various documents delivered to the client.
This is why, as a general rule, the deliverables of a freelancer will be less worked on the form, although the substance can be of the same quality.
Flexibility in the work
An SEO agency will optimize your site during its fixed working hours and on weekdays, while a freelancer will generally be more flexible (working evenings, early mornings, weekends) and therefore sometimes more reactive to certain events such as
google updates
competitors' SEO campaigns
the effects of your SEO campaign
In short: advantages on both sides, it's up to you to decide!