Google's aim is to make it easier for people to find information online, even when they're on the move.
With this in mind, the American firm has launched four mobile Chrome features for its users, so they can quickly find what they're looking for, whether it's inspiration for a trip or current affairs.
Let's take a look at these features and their impact on SEO.
What's new in the Google Chrome mobile browser
Google is updating Chrome to improve the mobile search experience, with the introduction of a new feature to explore trending searches.
These new features include :
Searches associated with the web page the user is currently viewing.
Google trending searches accessible from the address bar on Android, with a later roll-out on iOS.
Enhanced "Touch to Search" functionality on Android.
Chrome has increased the number of search suggestions that appear in the address bar, from six to ten, available on both Android and iOS.
Google has unveiled these new features and updates for the Chrome mobile browser to enhance the search experience for mobile users.
The enhancements suggest related content, highlight trending topics and expand search suggestions.
Get search suggestions
From now on, Google's browser on iOS and Android systems will offer relevant search suggestions related to the page a user is currently viewing.
This feature offers a new "Related to this page" section that provides more search options for the content users are browsing.
For example, if a user is browsing a Google blog post and clicks on the Chrome address bar, the browser will display other related searches about Chrome updates and version history.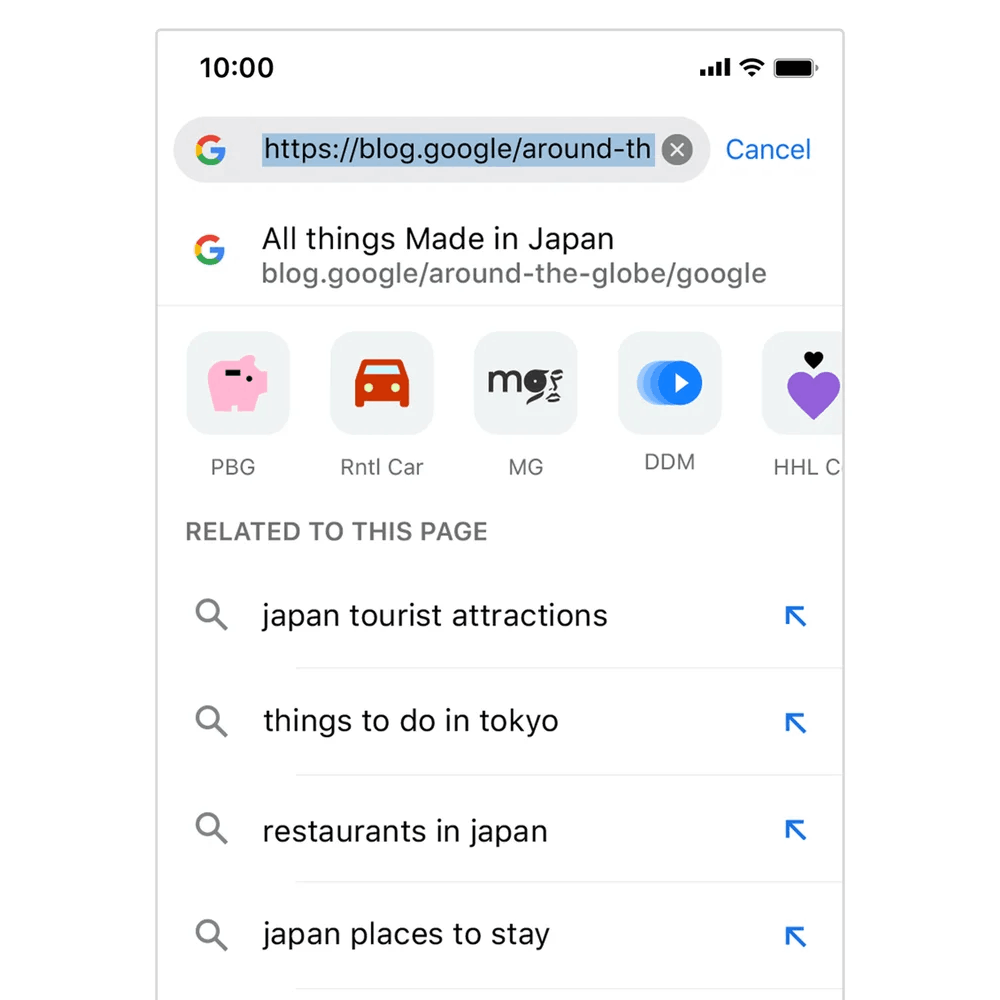 Source : Google
View Google's trending searches
The second feature, only available on Chrome for Android, integrates Google's trending searches directly into Chrome's address bar.
Source : Google
To access this feature, a user must open a new tab, type in the address bar and scroll down to discover what's currently popular.
Clicking on a trending search brings up full results for the chosen topic. Chrome also plans to roll out this feature for iOS users later this year.
Using Touch To Search
The third update is an enhancement to Android's "Touch to Search" feature, introduced several years ago. It allows users to search for a term or phrase directly from a page.
Source : Google
With the update, Touch to Search now displays a carousel of related searches, enabling users to quickly access additional information on a chosen topic.
Users can get quick translations, useful context on unfamiliar terms or places, standardized touch interactions, and more intuitive settings control.
Explore more suggestions
Finally, Chrome has increased the number of suggestions when users start typing in the address bar. Instead of the previous six, iOS and Android users will now have ten suggestions, with the most relevant appearing first.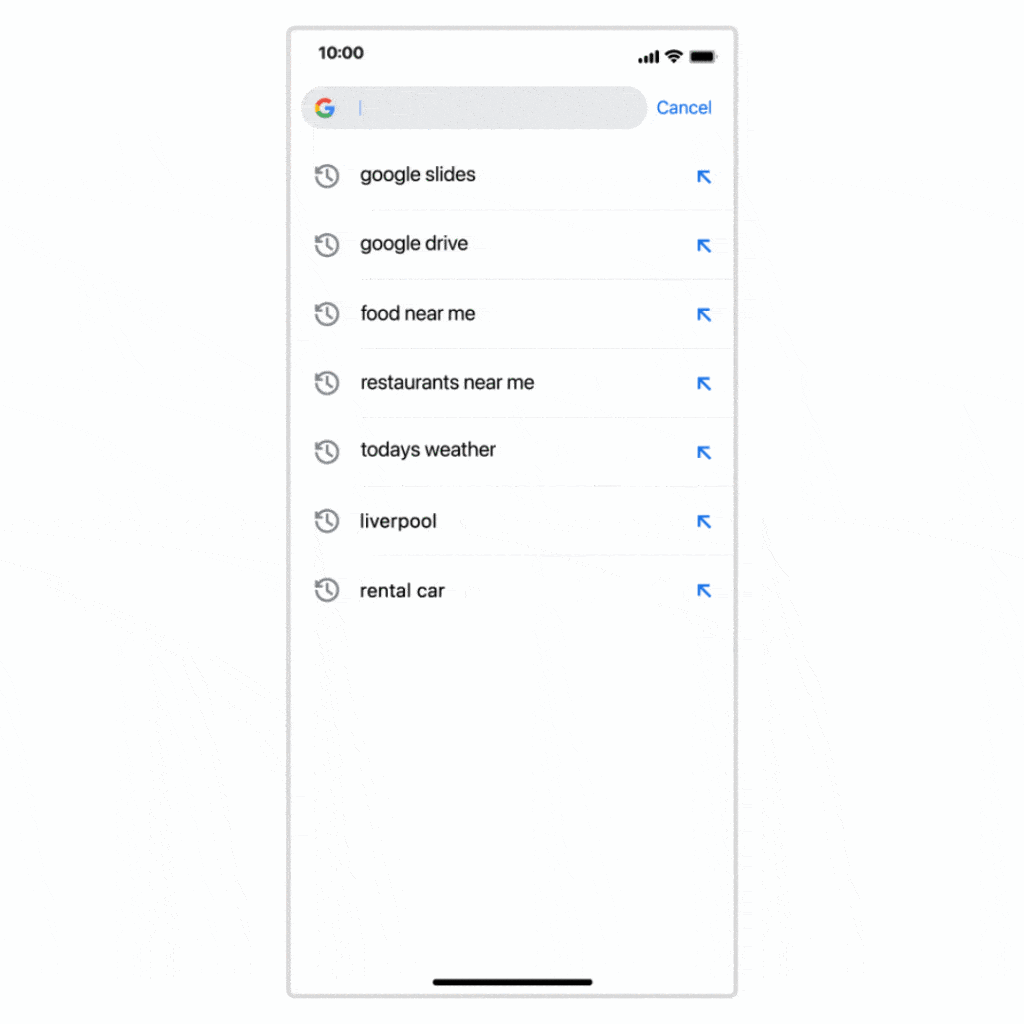 Source : Google
New areas for optimization
Search enhancements and new features for Google Chrome mobile users can influence how they interact with search and the type of content they discover online.
Marketers should adjust their strategies to ensure their content appears in related searches and trending topics, improving visibility and user engagement.
In addition to the Chrome updates, Google has also announced new capabilities for Search Generative Experience (SGE).