Globetrotters can now find the best times to book flights. Google has announced an update that allows its users to travel economically. The search engine has also revealed booking trends for 2023.
In this article, we'll discover Google's new features for planning a low-cost trip, as well as this year's booking trends.
Google helps you find discount flights with Google Flights
Google's recent update will prove very interesting for those who are constantly on the lookout for cheaper airfares.
With this update, Google aims to provide detailed fare information, price guarantees and tracking alerts. Google will now inform you if the price of a flight is likely to fall.
What's more, with the Price Guarantee badge, you can be sure that certain airfares won't go down. As a result, you'll know exactly when is the optimal time to book your flight at an affordable price.
Google has shared this information on its blog, announcing that travelers can now get price trend data from search results.
Google's update to help find cheaper flights
The update brought three main changes:
Find the best times to book
Thanks to this feature, Google Flights now presents information on the usual period when booking to your destination is usually cheapest.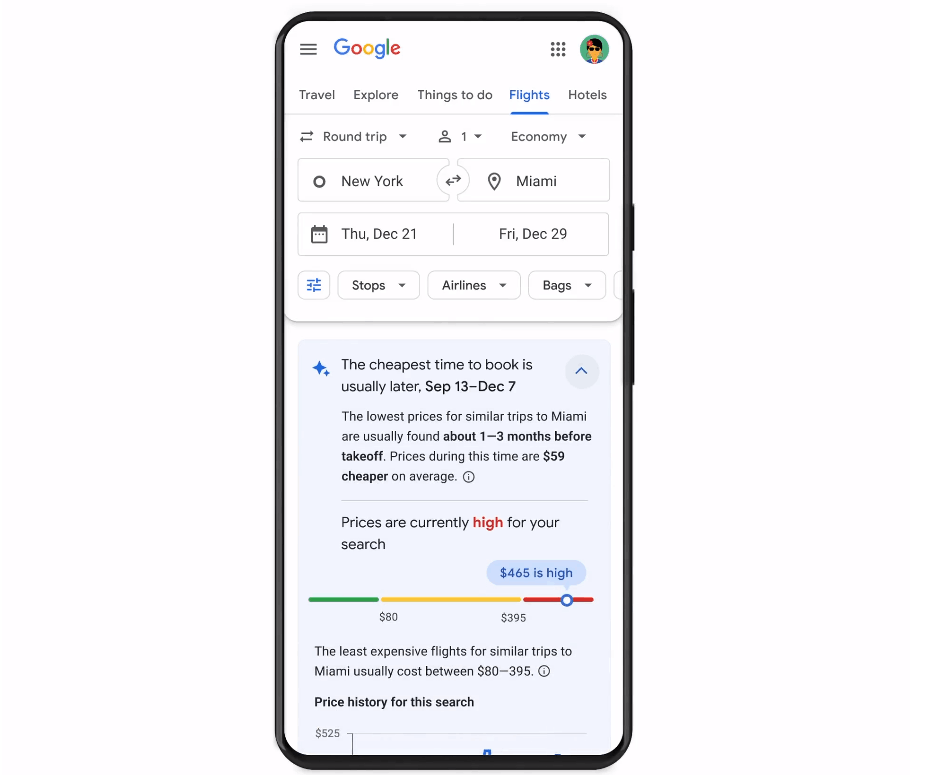 This means you can find out whether fares are lower closer to your trip or in advance. Google Flights uses past fare data to show users the ideal time to book at the best price.
Tracking alerts
When you're not ready to book a flight, this function lets you activate alerts so that Google Flights can inform you when there's a significant drop in bookings for your destination.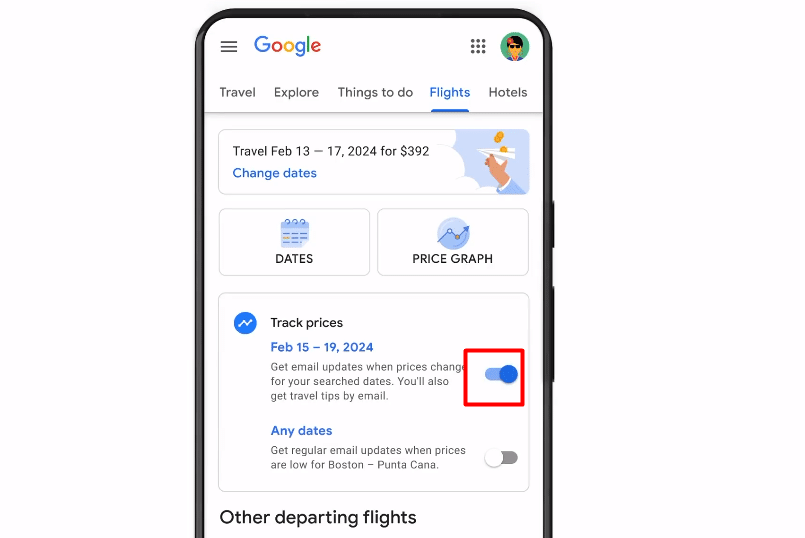 You can set the alert for a specific date or for a time interval ranging from 3 to 6 months. In this way, you'll be able to track prices automatically without having to check them manually every time.
Price guarantee badges
The biggest new feature is undoubtedly price guarantee badges. The badge reassures you that the price won't go any lower. But when you book a flight with the badge and the price does drop, Google promises to refund the difference.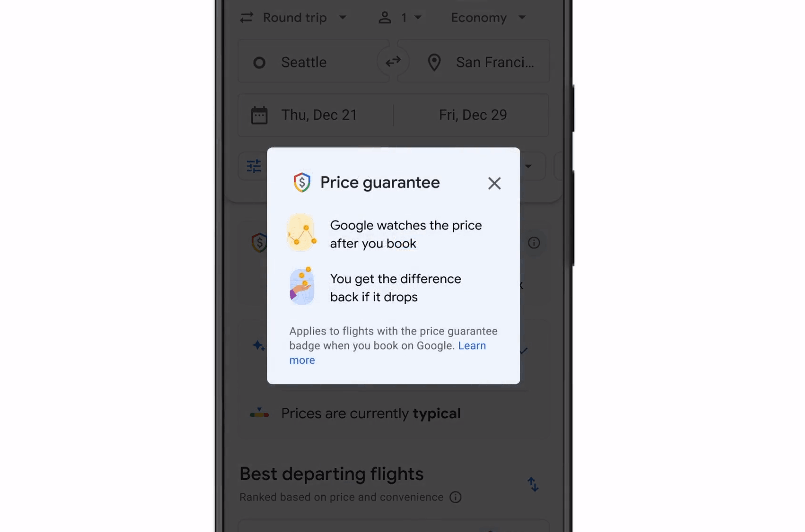 Trends in flight booking in 2023
Based on historical fare trends on Google Flights, last year Google provided tips on how to reduce your costs.
The search engine has updated these tips with the latest data, and most of the advice from 2022 is still relevant. These include choosing a flight with a stopover or avoiding weekend flights.
But there are a few changes for end-of-year flights and flights to Europe. In both cases, you need to book even earlier than usual.
Best time to book Christmas flights: For travel starting around December 15, affordable fares are available around the beginning of October.
Average fares are generally at their lowest 71 days before departure, which is very different from what Google observed in 2022, when average fares were at their lowest just 22 days before departure. The most advantageous period is now between 54 and 78 days before flight.
The ideal time for affordable fares from the USA to Europe: average fares were lowest 72 days or more before departure.
In other words, average prices for flights from the U.S. to Europe increase over time, especially around 10 weeks before departure.
To sum up
All in all, it's now easy to find out when you can book your flight at the best price, and activate an alert to receive notifications when fares are low. If you'd like to keep up to date with all the latest news from Google, don't hesitate to subscribe to our newsletter.