Many articles on Google's ranking factors suggest that there are at least 200 variables that affect a website's performance in the SERPs.
However, there is a big difference between what can affect SEO, what is actually defined as a ranking factor, and what is just a principle for achieving higher rankings.
While it may seem logical, a "best practice" does not in itself become a proven ranking factor. So let's separate the proven facts from the fiction and list what you, as a good marketer, should be doing every day.
So let's analyze the 7 confirmed Google ranking factors in a transparent and very general way.
Google ranking factor: what is it?
Before listing the different Google ranking factors, it is important to understand their meaning. Indeed, more than 7.5 million web pages are published online every day. Without a well-defined system, it would be impossible for Internet users to find what they need without.
Google's ranking algorithm is designed to sort through the hundreds of billions of web pages and other content items in the search index. Then it can instantly display the best (useful and relevant) results.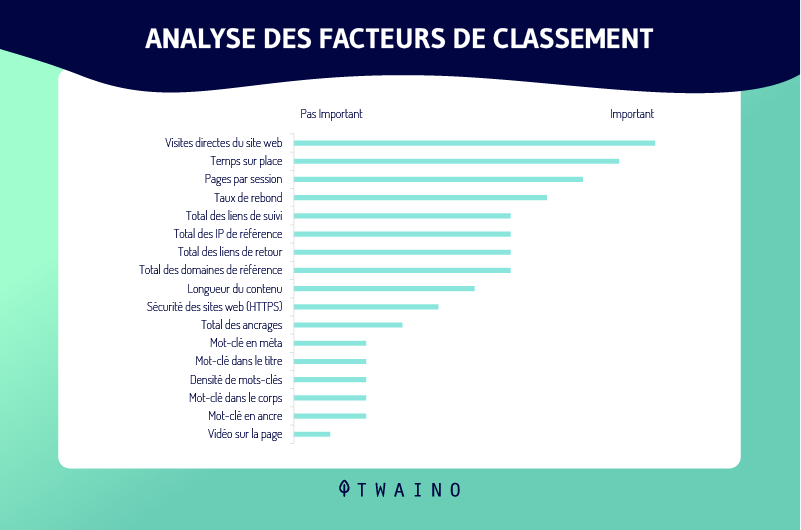 Google's ranking factors are part of the information the search engine uses to evaluate the relevance of web pages to a specific search.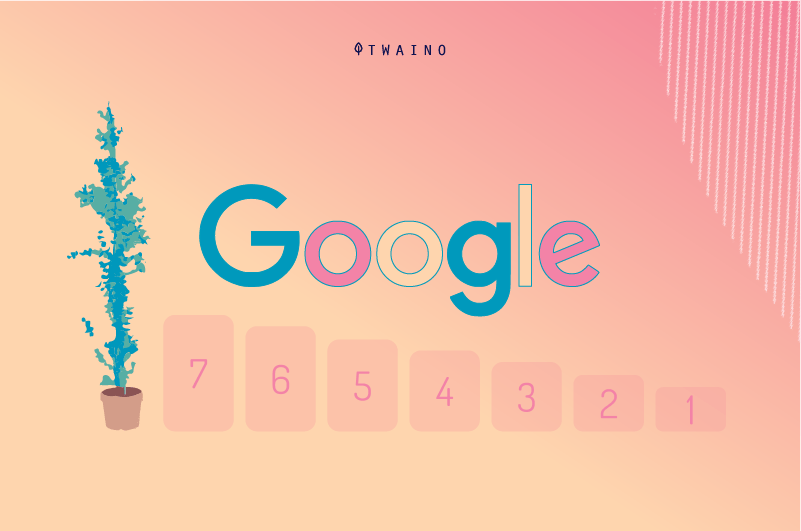 They can be anything from the number of characters on a page to the loading time of images.
Google's main objective is to provide users with the best content. The search engine also wants to offer them a positive online experience that matches their queries.
To do this, the algorithms that manage searches take into account a number of factors to provide the most useful information. These include the keywords in the query, the relevance and usefulness of the pages found, the experience of the information source, and the location and preferences of the user.
In addition, the relative importance of each factor depends on the nature of the query. For example, the novelty of published content will carry more weight in responses to a news query than a dictionary definition.
1. Relevance and quality of written content
You may have heard the old SEO adage that content is king. Well, it's true. The quality of your content could have a big impact as a ranking factor.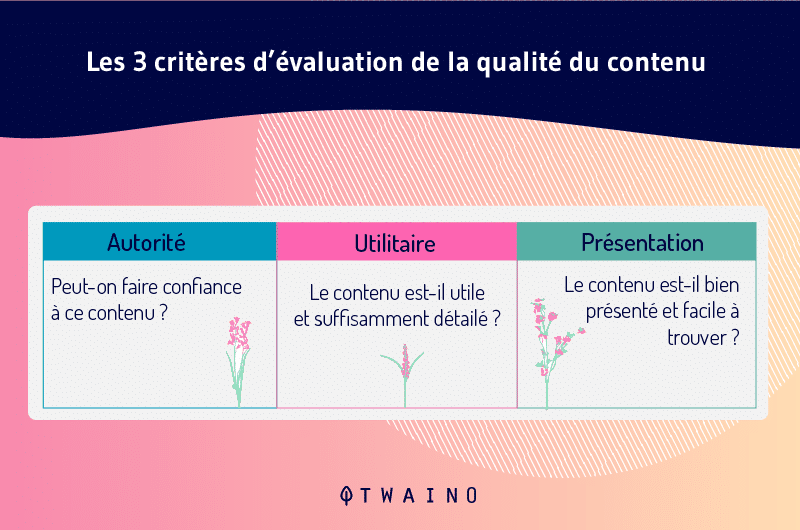 By creating unique, original and useful content for users, Google will lift it in the SERPs.
This search engine is particularly careful when it comes to respecting the quality of content. You should know that if a website's content is not valuable, it will not rank well, no matter how you optimize it.
Here are some metrics to analyze:
Unique, consistent and relevant content
Google gives priority to original content. You should therefore publish content that meets the needs of your audience, provides unique value and is not copied from other sources.
Duplicate or similar content from other sites can have a negative impact on SEO. In addition, Google does not index duplicate pages. Your site's crawl rate could be reduced due to the frequency of your duplicate content.
Therefore, when you create content, you need to make sure that it is better and different from other sites that rank for the search queries you are looking for.
The search phrases that should rank should, of course, match your target keywords.
Content length
Length can be an understandable and measurable ranking factor. Another important principle: the longer the content, the better!
Several researches have shown that the volume of content plays an important role in the ranking of websites. In fact, articles that rank in the top 10 on Google have an average length of 1,890 characters.
You can't write a perfect word count despite this average. The optimal length of a content can be impacted by the type of topic and the expectations of the visitor.
The best approach is to create in-depth content that fully covers the topic. Google prefers information that perfectly matches the user's needs and offers concrete answers.
Content structure and organization
Blog posts and web pages are also part of quality content and should be well organized and structured. This way, visitors can read the content more easily and find answers to their needs and problems.
To better structure and organize the articles, it is possible to use headings and subheadings. For example, H2, H3 and H4 headings can be used to organize ideas and topics.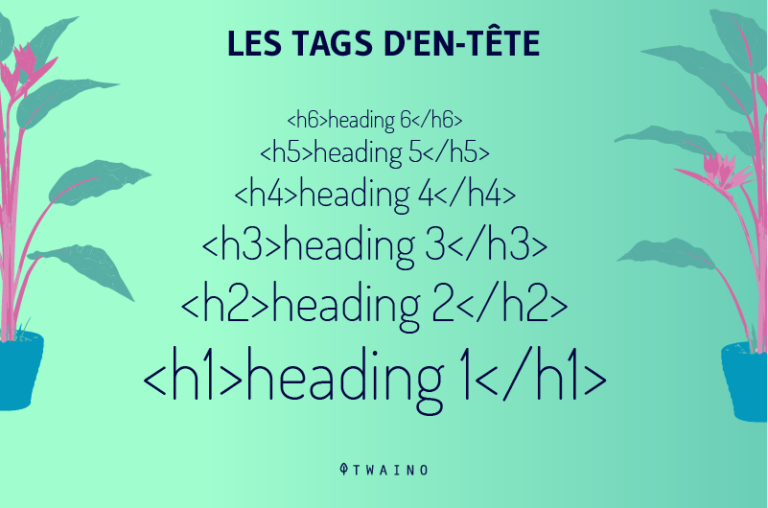 You can use numbered lists, with semicolons to make the information easier to read.
The giant of Mountain View can also choose these lists and then display them. They will be like extracts from now on. However, let us specify that the keywords must match the query.
Therefore, you can improve the readability of your content by improving its structure and organization.
In this way, you increase the engagement of Internet users for your platform. This will have various positive effects on the positioning factors.
2. New and updated content
To join the previous point, the update or freshness of a content plays an important role in Google ranking factors. Indeed, the quality and relevance of a content can be improved by keeping it updated.
The engine prefers fresh content that has been published recently or has been updated significantly.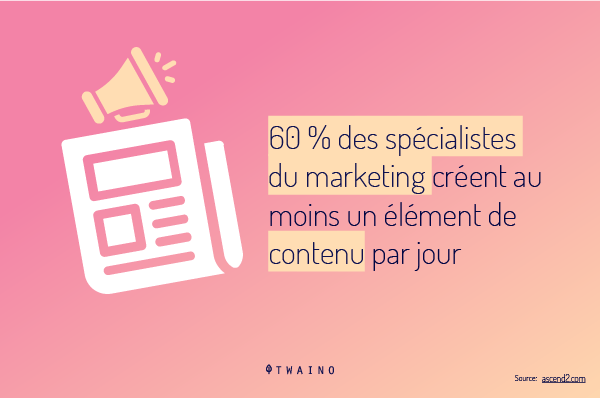 Regularly updating articles and adding new information can be a positive ranking signal for search engines.
Fresh content is even more important if you are dealing with current or trending topics.
For example, when writing an article about the global health crisis, you should include content with the latest statistics and research. You can then use Google Trends.
This is a way to have easy access to the most recent information while keeping your content fresh.
Simply enter a search query into the tool and relevant topics are displayed. These queries are trending and can help optimize and enhance your content.
3. Hypertext Transfer Protocol Secure (HTTPS)
This is one of the most secure versions of HTTP. It allows data to be transferred between a browser and a related website.
An SSL-certified website is a sign that you take security seriously, which is crucial for SEO (and especially for users).
According to Pete J. Meyers, " 30% of Google's first page search results work with HTTPS."


Note that the switch to HTTPS has been very important since 2014. Indeed, Google first announced that HTTPS was a ranking factor.
Also, in 2017, search engine executives announced that the Chrome browser would display the "unsafe" tag in the URL bar for non-HTTPS sites.
According to the latest warning, if you don't switch to HTTPS, you may see an increase in direct retaliation.
Google is therefore actively encouraging websites to switch to HTTPS. It is therefore advisable that you do so.
To do so, you will need to obtain an SSL certificate and install it on your platform. In fact, most hosting companies include it for free in their packages.
4. Links
The links contained in a site greatly affect its position in Google's rankings, although studies on ranking factors have shown that their importance decreases over time.
Backlinks
Backlinks are still one of the strongest signals in Google's search algorithm. The more links you have from authoritative domains, the better you rank for certain keywords.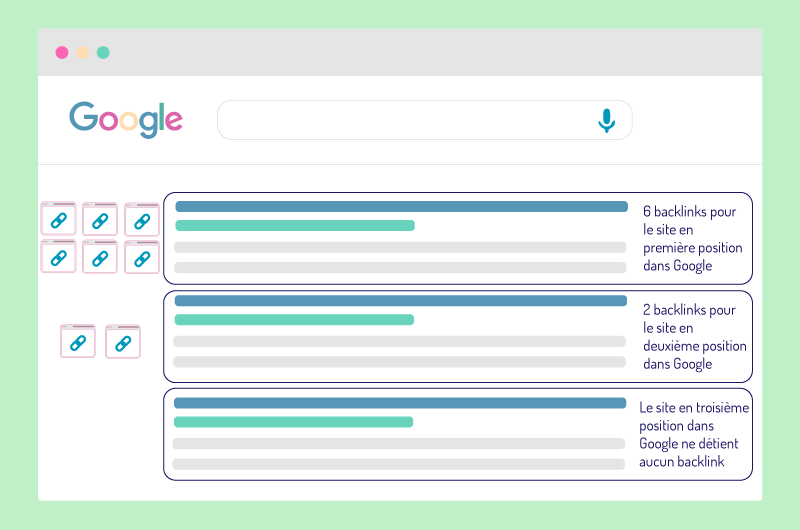 From the beginning, PageRank has defined backlinks as a priority. This provides a new way of analyzing quality that was originally based on citations to research articles. On the other hand, you can also use internal links.
They help search engine spiders find, index and crawl your pages more efficiently and provide a better user experience for readers.
In addition, it is crucial to create links to relevant pages on your platform so that visitors can easily browse your content.
To make the most of SEO and attract users, use descriptive anchor text that accurately describes the content you are linking to.
You should focus on the user journey when inserting links that direct to different pages on your site.
Internal links
Many webmasters know that internal links can affect rankings, but not everyone understands how this works. Internal links distribute the PageRank algorithm (Link juice) from one page of the site to another.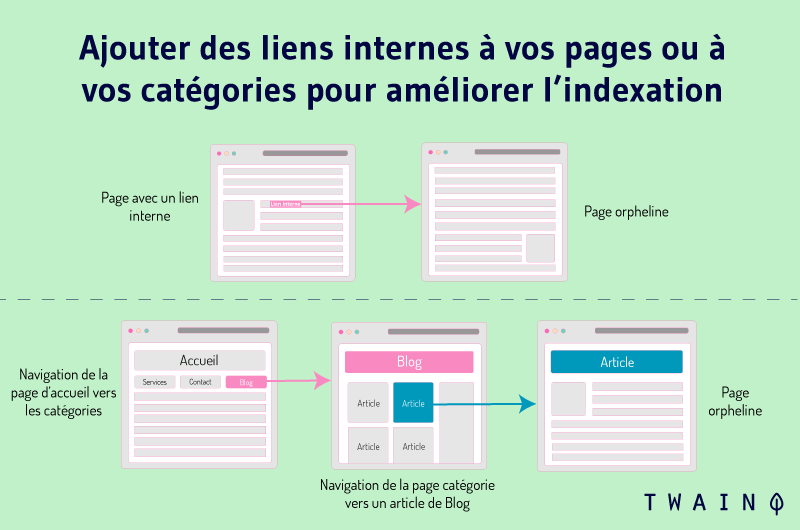 They show the robots which URLs should be given priority. Internal anchor text helps Google understand the topic and context of the content, like backlinks.
In 2008, Google recommended keeping important pages within a few clicks of the main page. Thus, URL structure has a positive effect on ranking, as it is an indicator of a clear hierarchy of site information.
Finally, URL optimization is based on clear and descriptive directory structures without duplicates or parameters.
5. Page and site download speed
Google confirmed for the first time that page speed affected rankings in 2010 and in 2018 for the second time. While the first statement applies to desktop devices, the second is relative to mobile search.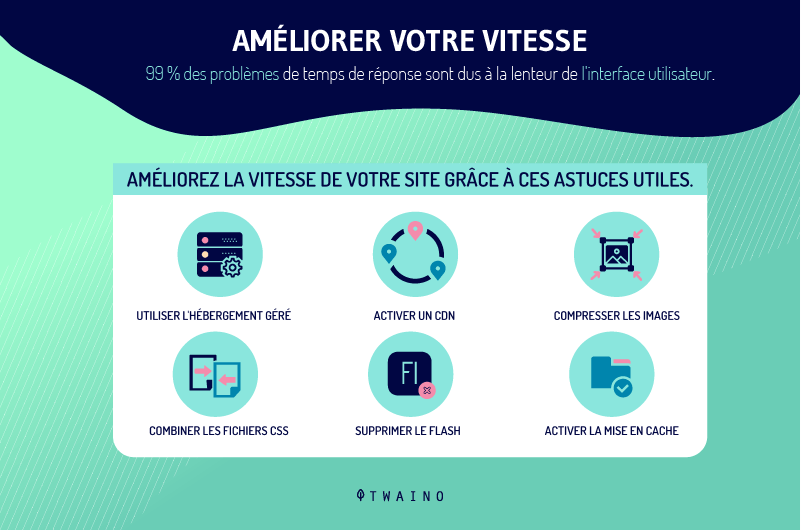 We all know that users prefer content to be available quickly. Also, there should not be any blockages that usually make them difficult to read.
Therefore, your website should load its contents quickly in order to improve your SEO.
Bounce rate
Pages that take forever to load actually contribute to a fairly high bounce rate.
This rate is nothing more than the percentage of visitors who leave the site by viewing only one of its pages. This proportion could be high because most users get impatient when a page takes a long time to load.
They then leave the site without consulting the other pages. The page loading speed is therefore an essential factor, even if it is not the most important one.
The solutions
You want your users to have a great experience on your blog? Make sure to optimize the loading speed, especially if the project is designed for long-term promotion and to attract an active audience.
To measure the speed of your pages, you can use the Core Web Vitals performance indicators.
For a simple check of this speed, you can choose between a variety of tools. For example, we can mention Google PageSpeed Insights, WebPage Test, GTmetrix, Uptrends and Test My Site.
However, it should be noted that you need to measure a few metrics to get a good idea, as websites have become much more complex.
The loading speed checker, WebPageTest, recommends measuring the "speed index" as the cumulative metric.
It also uses metrics such as TTFB (Time To First Byte) and TTFMP (Time To First Meaningful Paint).
To speed up the loading speed, reduce the size of the site code and the resolution of the images and files present.
6. Usability on mobile devices
The giant Google uses the Mobile First Index method when crawling websites. This means that it primarily uses the mobile version of a website when evaluating a page.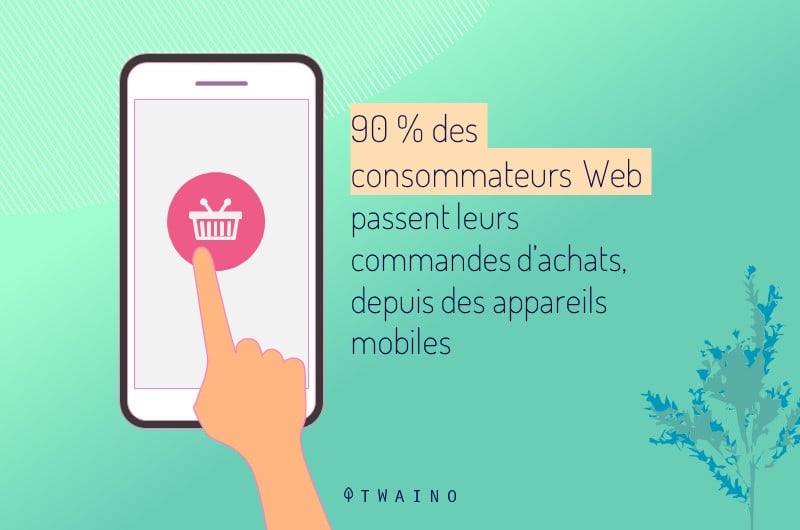 Therefore, some platforms offer a seamless desktop version. However, they might not rise in Google's search engine rankings if they are not mobile-friendly.
On the other hand, about 6.8 billion people use a cell phone, which is 83% of the world's population.
To rank well, your site must not only have a web version, but more importantly must be compatible with mobile devices.
Most content management systems today have built-in features that allow you to preview your site before hitting the publish button.
The preview should help you know if your pages appear on mobile devices. The other alternative is none other than Google's free Mobile-Friendly Test tool.
Finally, usability implies ease of use. For this, Google is increasingly focusing on behavioral factors and improving the algorithms that evaluate the user experience.
As an example, we can mention Page Experience, an algorithm that evaluates the actions of users on the pages of a site. It provides a global report on the different ways of using the site.
It should also be noted that advertisements and annoying ads are elements that disturb users during navigation.
7. Keywords
Keywords are also very important ranking factors, and especially confirmed by Google.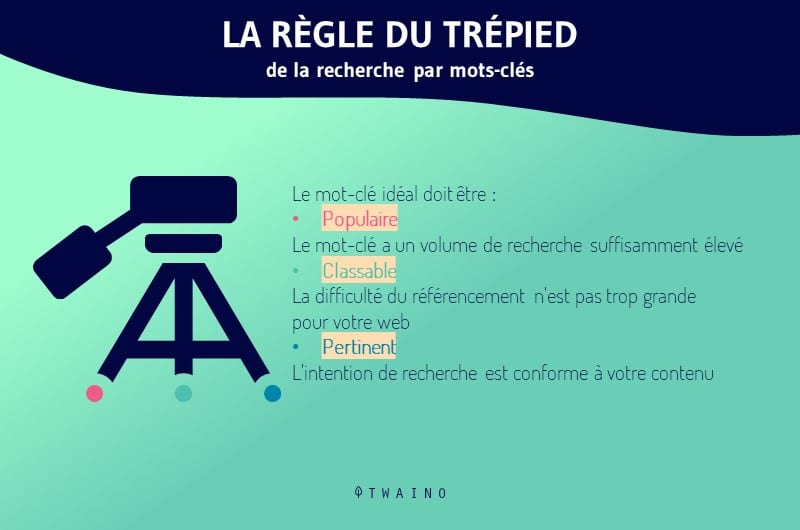 The best positioned sites are generally those that insert the most keywords in some key parts of their content. This includes titles and meta-data (meta title and meta description).
In fact, user searches most often correspond to the titles of content. They are also the parts that attract the most attention, both from the users and from Google's robots.
This is why it is important to add keywords to your titles at different levels. These search queries, intelligently integrated in the H1 to H6 tags, help the algorithms to evaluate the content of the URL.
Content with multiple keywords or phrases is likely to appear higher in Google's rankings.
Regarding meta tags, Google has long confirmed that meta descriptions do not have that much effect on ranking. However, they can help to understand the search terms or keywords.
The title tag, on the other hand, is one of the most important sources of data for search engine spiders.
Meta tags must be well written to help users understand what the page is about. Google's algorithms can also detect which keywords to rank for.
Conclusion
In sum, it is very important to rank well in Google's search results in order to get traffic to your website.
But to do so, it is important to know the factors that can influence the ranking in the SERPs.
In this article, I have taken the care to gather the 7 ranking factors that have been openly confirmed by Google. It would be useful to consider them as a priority over the other criteria that have not yet been confirmed by Google. In this way, you will reduce the amount of work and make your website rank in the search engine results.
See you soon!