This article is a mini-guide that teaches you how and why to do a reverse video search.
According to the website 2Emotion, in the land of the Eiffel Tower, 78% of 16 to 64 year olds watch videos online. So, sometimes a video can fascinate or motivate because of its quality and what is said in it.
This very often creates a feeling of dissatisfaction that sometimes forces you to want to search for similar video content or get to know the owner and see more of his videos.
However, knowing how to search for videos as in the case of classic searches is not well known. However, it is very easy to perform this search thanks to the reverse video search process.
As you continue reading the article, you will learn what a reverse video search is, why you should do it and how to do it on Google or with other tools.
What is a reverse video search?
To give a clear answer to this question, I think the basics need to be laid out. This means quickly recalling the definition of the term "search" in our context, then moving on to the definition of "reverse search" and finally to "reverse video search". Let's get started!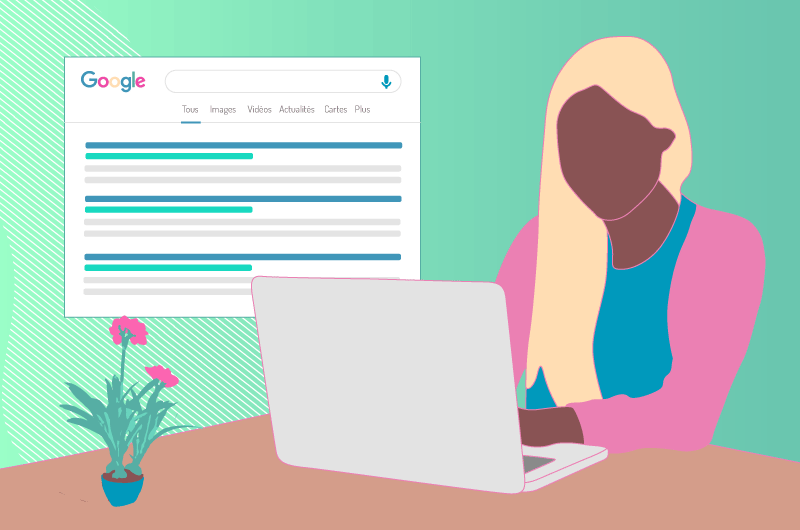 Search, reverse search and reverse video search: a quick reminder
When you search the web, you use a search engine to find relevant information.
To do this, you enter your query, which usually revolves around a keyword. In response to this query, the search engine will reveal pages or pieces of content that match your search intent.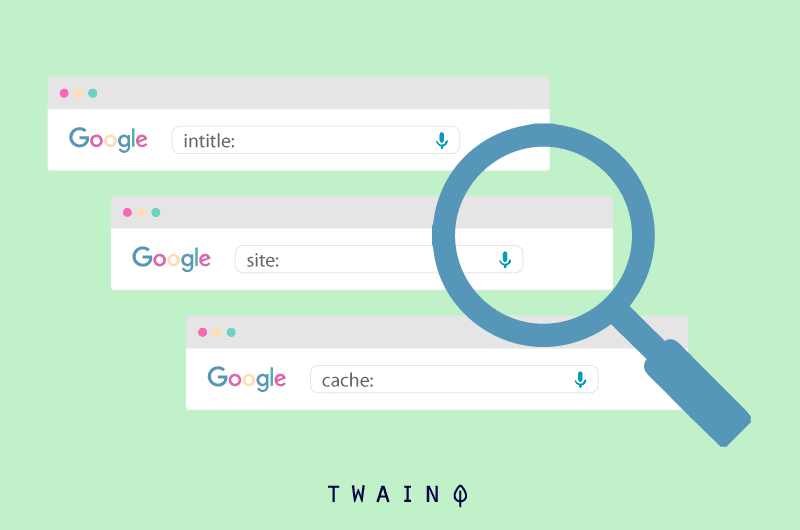 This little reminder allows me to explain to you what reverse search means and hold on, it's very easy to understand. Indeed, a reverse search means without any fanfare, the fact of performing a search based on a very specific information.
The particular information can be an image, a video, a phone number… More exactly, the reverse search implies to enter one of these particular information instead of a keyword when making your request. And thus find every web page on which the content item clearly appears.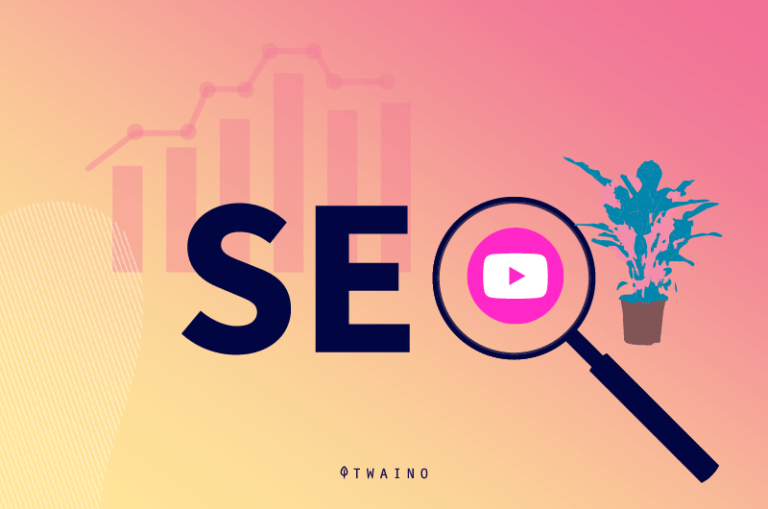 A reverse video search consists of including part of a video. To be clearer, it consists in including an image of the video in the search engine and discovering the source of this web video.
How does a reverse video search work?
Reverse video search works by interpreting the color and pixels of a video. This very often reveals the authentic source of the video and any other instances of the online video.
However, this operation is not completely accurate. If only one pixel of the video changes, the video will not appear in the search results.
Thus, this operation is not within the reach of all search engines. However, there are some that have this feature built in. The best known are Google and Bing.
A little further on, I will give you more details on how reverse search is performed on these search engines and for that matter on other tools that can be alternatives. But first, I want to list the reasons why you should consider doing a reverse video search sometimes.
Why do a reverse video search?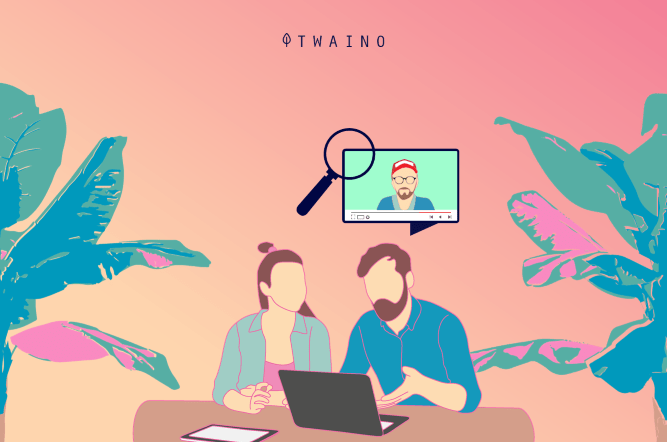 Do you know that according to the web platform Stasia, 1 minute on the Internet is :
695,000 stories shared on Instagram;
500 hours of videos uploaded on the social network YouTube ;
5,000 downloads of the Tik-Tok application..
Really crazy numbers for 1 minute on the internet, so imagine how big those numbers would be if it were 60 minutes. Clearly, these numbers show without a doubt that a lot of videos are circulating on the web every day.
Paying close attention to these numbers, there are several reasons that could motivate the use of reverse video search.
The most obvious ones are:
1. Identifying the source of a video
In most cases, a reverse video search is used to find the true source of a video.
For illustrative purposes, let's say you've identified a valuable video or one that is entertaining. Curious about the quality and usefulness of that video, you may want to know who published it. Better yet, you want to know if this video is related to blog content or if the owner of the video has shared similar content.
In this case, as you can see, a reverse video search will help you determine the original source of the content.
2. Detecting duplicate videos
This use case is usually for video producers or marketers who focus their strategy on video content. Basically, if you are involved in one of these cases, you can use reverse video search to find out if someone has plagiarized or duplicated one of your videos.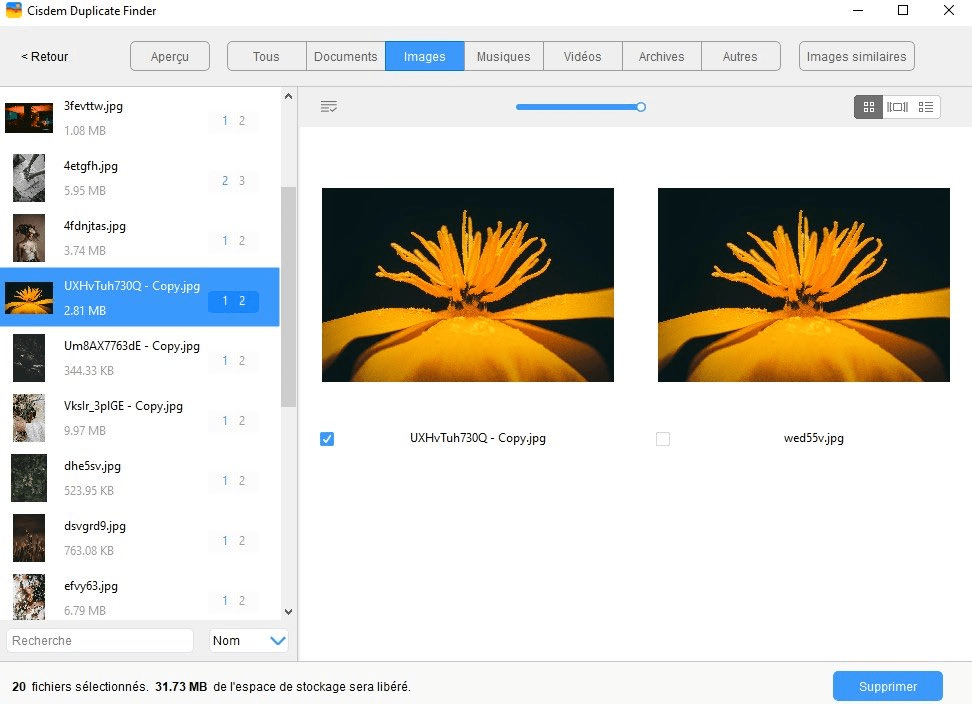 Source: https: //www.cisdem.com/media/upload/2023/01/05/cisdem-duplicate-finder-windows-images-tab_c0qDJwd.jpg
In addition, such a use case of reverse video search can help you detect illegitimate uses of your content. Thus, you will have full right to contact the forger and ask for a credit or purely remove the video. Practical, isn't it?
3. Determining the full version of a video clip
Videos that circulate on the Internet do not always show their full version. With a reverse video search, you can find the full version of a video clip you are interested in.
4. See related content
Assuming that a video has interested you and you want to know if it has related content, you can perform a reverse video search.
Reverse video search can help you instantly discover related content that you've had the opportunity to view and find relevant to that video. This related content can be:
other similar videos;
articles ;
content from blogs ;
web pages..
So, reverse video search can be a great way to see new content that is more interesting and goes deeper into the aspects of the original video.
Now you have an idea of the use cases for reverse video search. Now we can move on to how to search on Google and Bing as well as other independent tools.
What are some ways to do a reverse video search?
There is more than one way to perform a reverse video search. In most cases, it is necessary to rely directly on search engines. However, you can use specific tools to facilitate the search.
In this section, I have listed a few powerful methods to perform a reverse video search. Here they are.
Reverse video search with Google
Google doesn't say its name anymore. And what makes it so popular is that it is a full-featured search engine that brings together several built-in features like image search.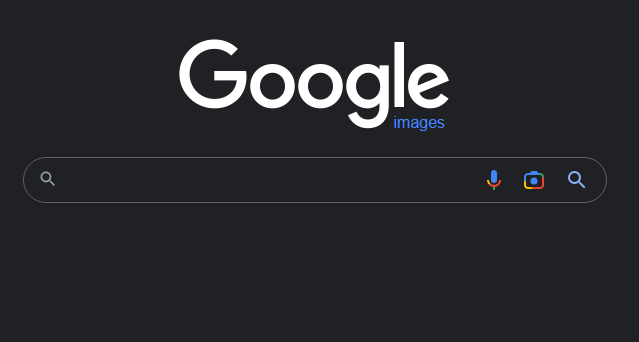 I started with this absolute fact, because despite its potential, it doesn't offer a video-specific reverse search function. For that, you will necessarily have to take a screenshot of the video. Then, make use of the reverse image search option.
For more details, follow the steps I've put together in a few points.
Identify a distinctive image in the video: by distinctive image, understand a section of the video that appears to be unrepeated compared to other sections of the video. This section is more likely to show the same video.
Pause once the section is identified
Take a screen shot of the image you want to search for : to do this, use the keyboard shortcut Ctrl + PrtScn if you are using Windows. If you are using Apple/Mac, use the combination Shift + Command-4.
Save the screenshot
Land on Google Images. You will be automatically redirected to its interface.
Select the camera icon to use the image search feature.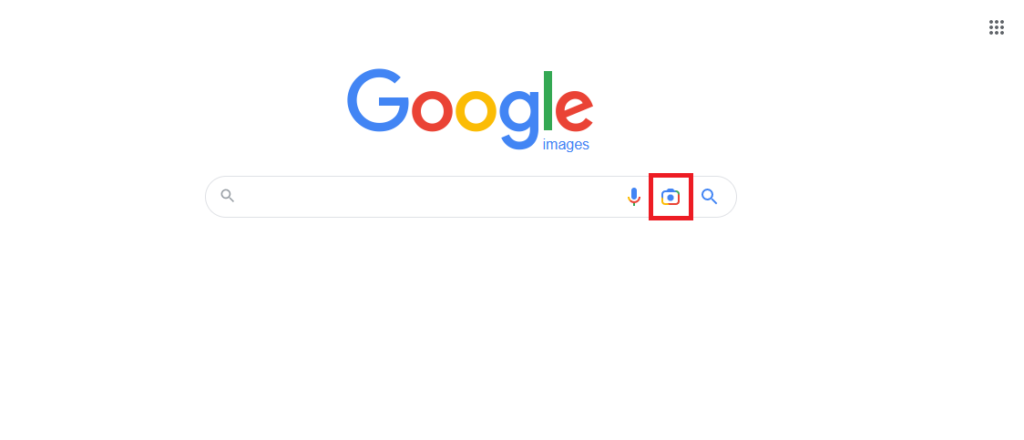 By clicking on the icon, you will have an interface that looks like this: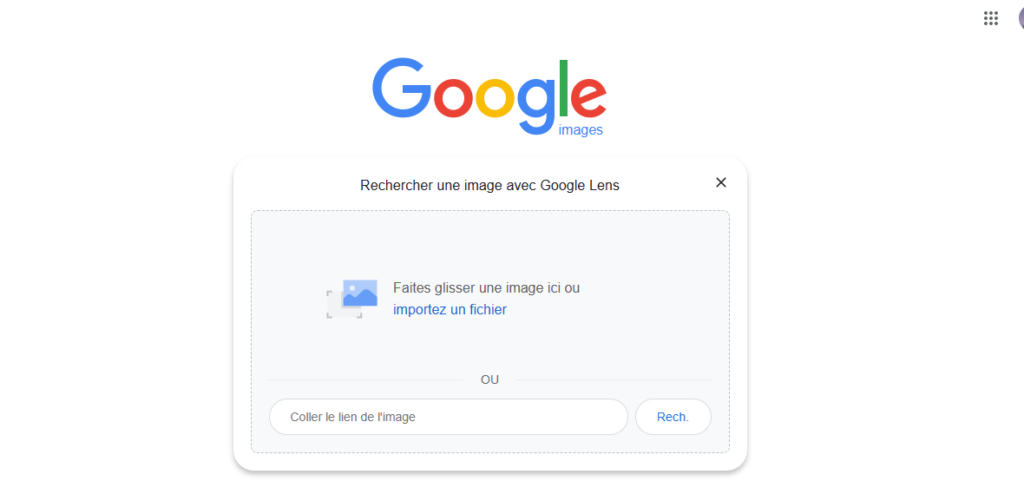 At this stage, you have to import the image of the video that you had to record to perform the search. If your screenshot is convincing, Google will send you the search results if available.
These search results are precisely a SERP that includes the results to your query as well as all the image data that the bots could find during the exploration. Here are some of the steps to perform a reverse video search on Google.
Doing a reverse image search with Bing
Like Google, Bing does not have a reverse video search option, but it does have a reverse image search option just like Google.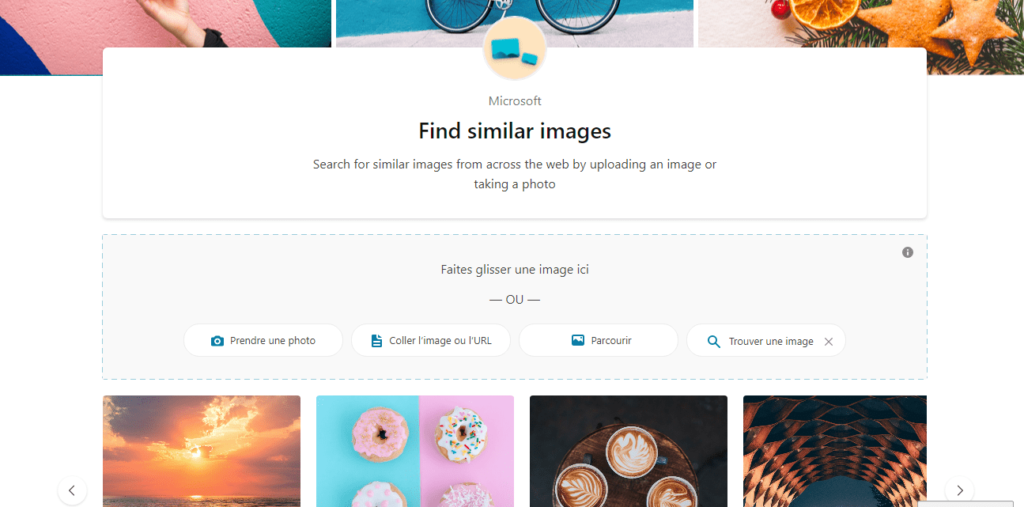 To perform a reverse video search with this search engine, open Find similar images from Bing. This will redirect you to the tool's interface.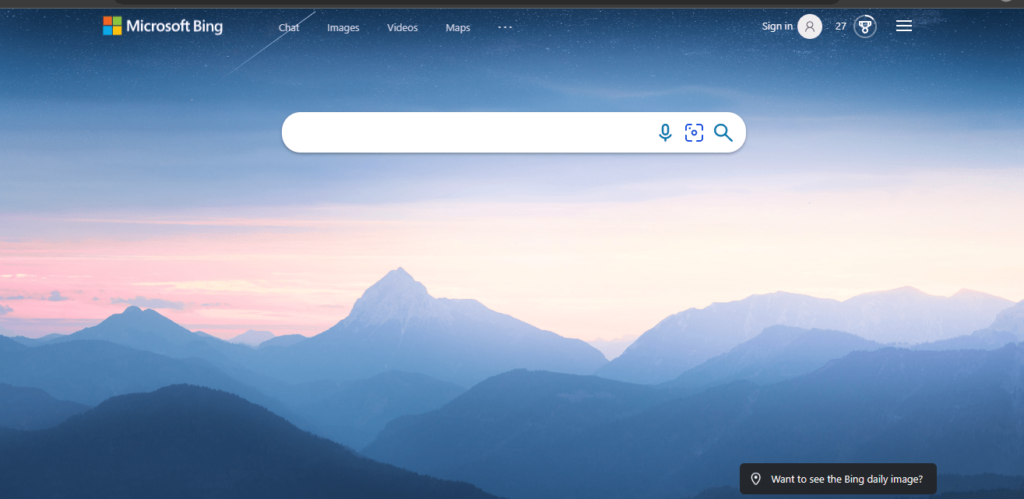 Once on the tool, you need to click on the camera icon. This is the icon that is located between the microphone and the magnifying glass.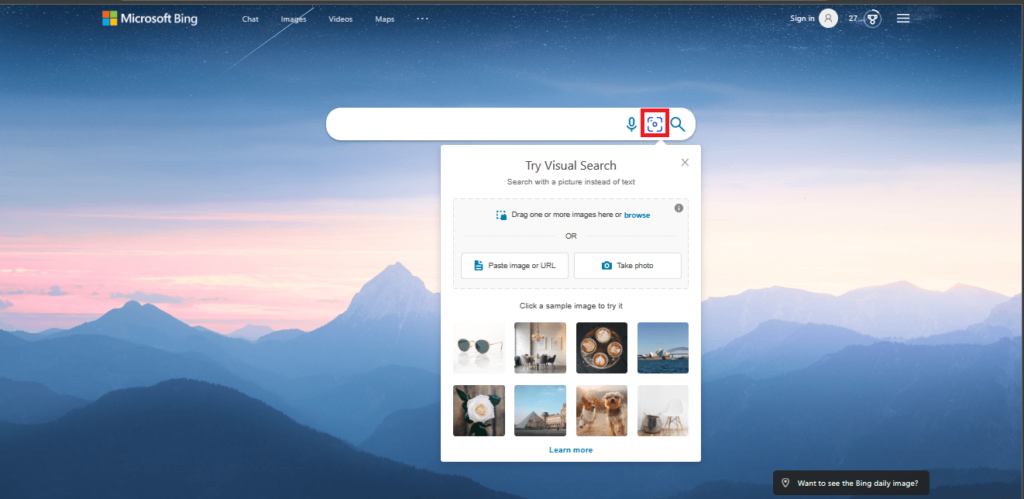 Then, select the Browse option and start downloading the image of the previously captured video.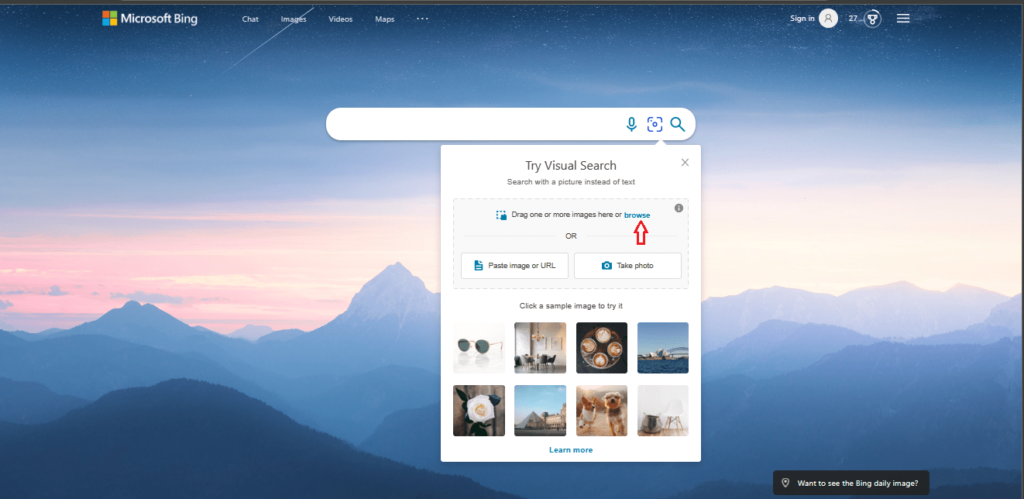 A few moments later, you will have all the information you are looking for if it is available. For this reason, it is valuable to choose a distinctive image of the video.
Independent tools for performing a reverse video search
The main and previous search engines are not the only ones that allow you to start the process of reverse video search. You have the possibility to use some independent tools.
These are tools that can search the database of the major search engines to identify other labels of your videos. So here are the other methods I suggest.
Perform a reverse video search with Berify.com
Berify.com is a web-based reverse image and video search platform. It cross-references your search with results from several search engines at the same time. In particular, engines like Google, Bing and Yandex..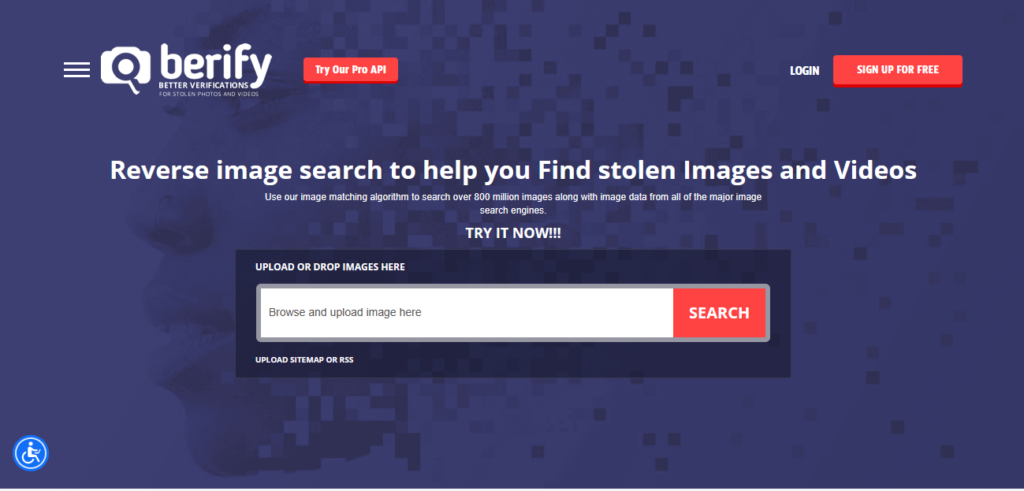 The advantage of using this tool is that it can provide more comprehensive search results than using a single search engine.
However, about the use of Berify.com, it should be noted that this tool is freemium and offers you the possibility to make a free registration. But then it will charge you monthly subscription fees. To do this, make use of the free version if you just want to do some research.
How to use it?
To use it, here are the points to respect:
Take a screenshot of the video you want to search
Go to Berify.com. You should be redirected to its system interface which looks like this: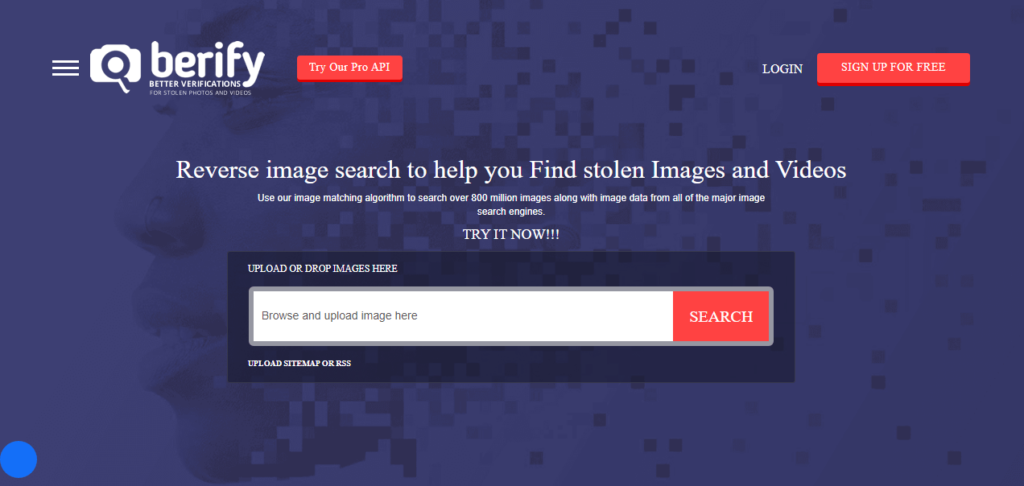 Upload the screenshot in the search box that says: Browse and upload image here. To do this, click in the white space.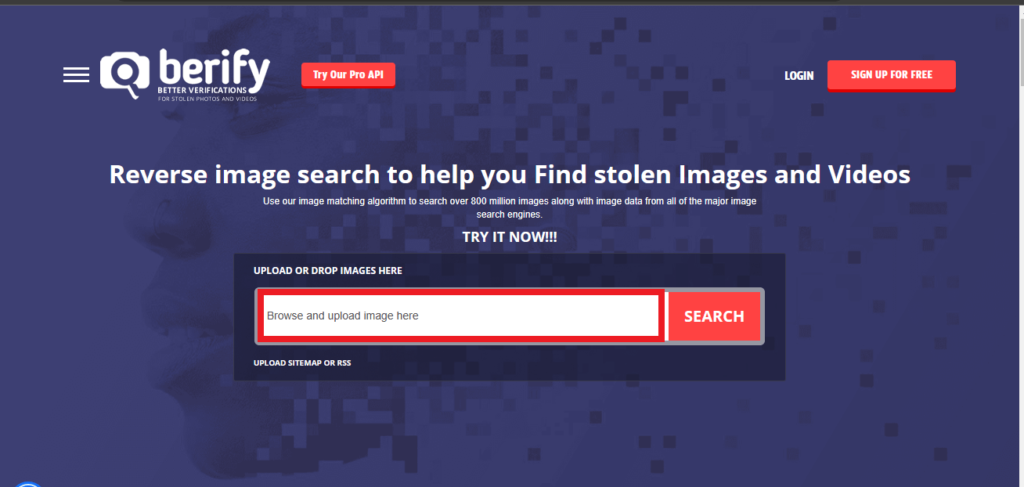 Once you have clicked in the space, the tool will ask you to import the screenshot that you have previously saved.
In the following minutes, Berify.com will clearly show you the results that match your search. But first, you must register on the platform. The free plan involves the verification of 5 times of images.
Performing a reverse video search with the Shutterstock tool
The Shutterstock tool hosts a large online database that contains at least a billion videos and images. This makes it fully usable to perform a reverse video search. Here's how to use it.
Capture the screen of the video you want to search.
Go to the Shutterstock interface. It looks like this: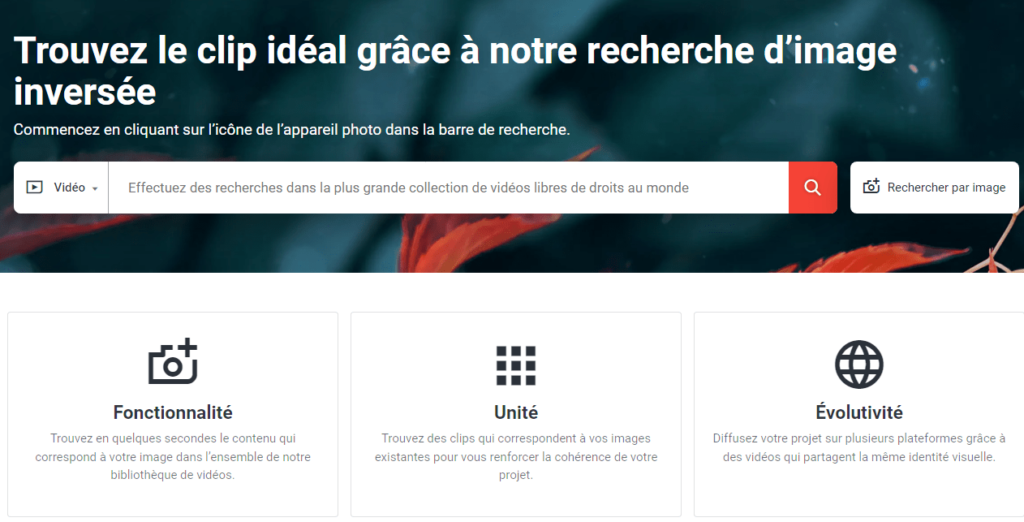 Go to the search field: to do this, click on the camera icon that represents the "Search by image" option.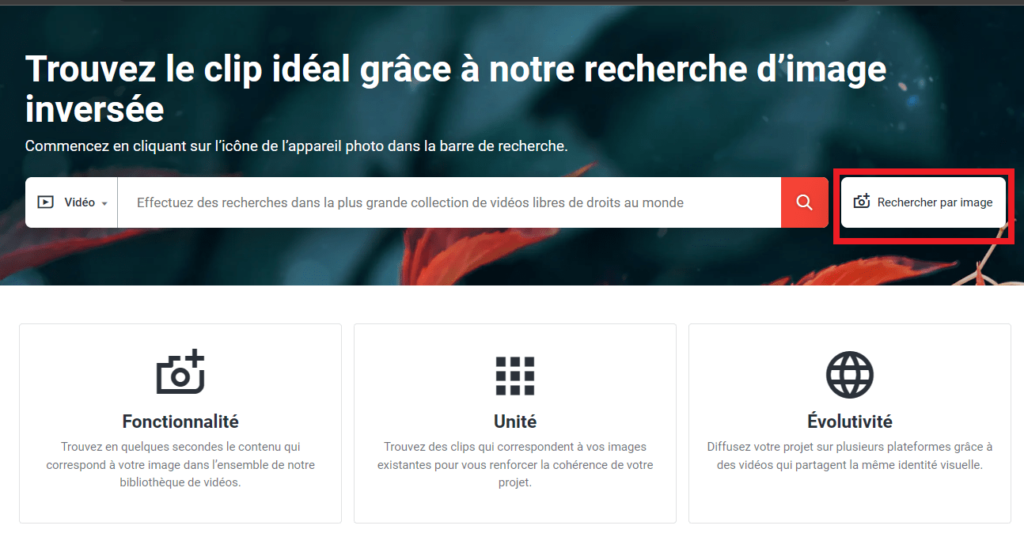 After this step, you need to drag and drop the image capture to find the video. The interface for drag and drop looks like this.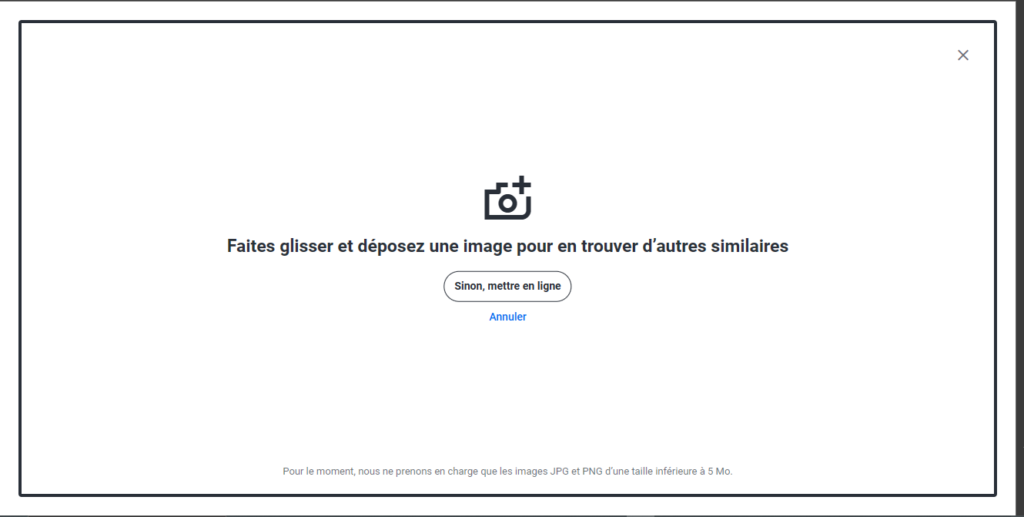 However, make sure that it is actually a video search. To do this, make the right choice here: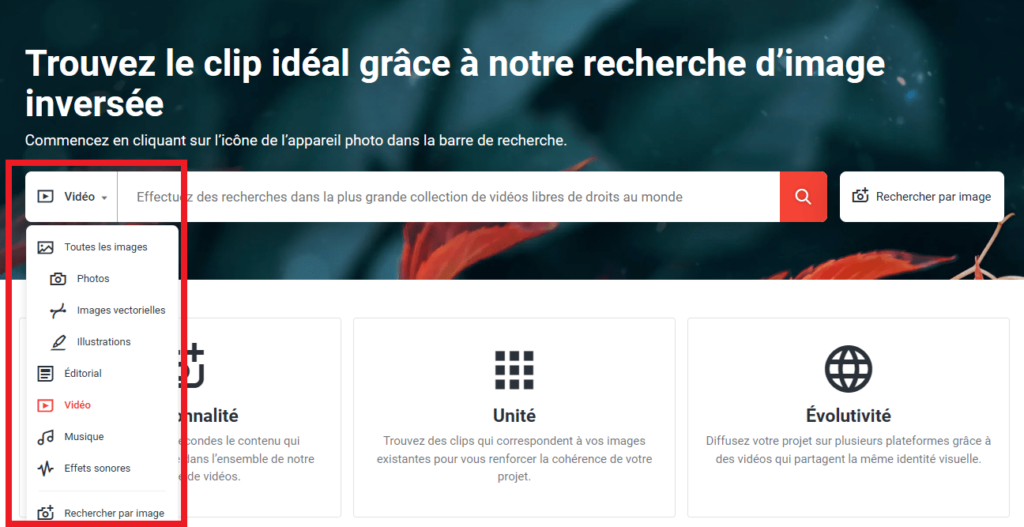 Finally, click on the magnifying glass. A few moments later, the Shutterstock interface will show you images or videos that are similar or equal to your search. Its advantage lies in its precision.
Reverse search with TinEye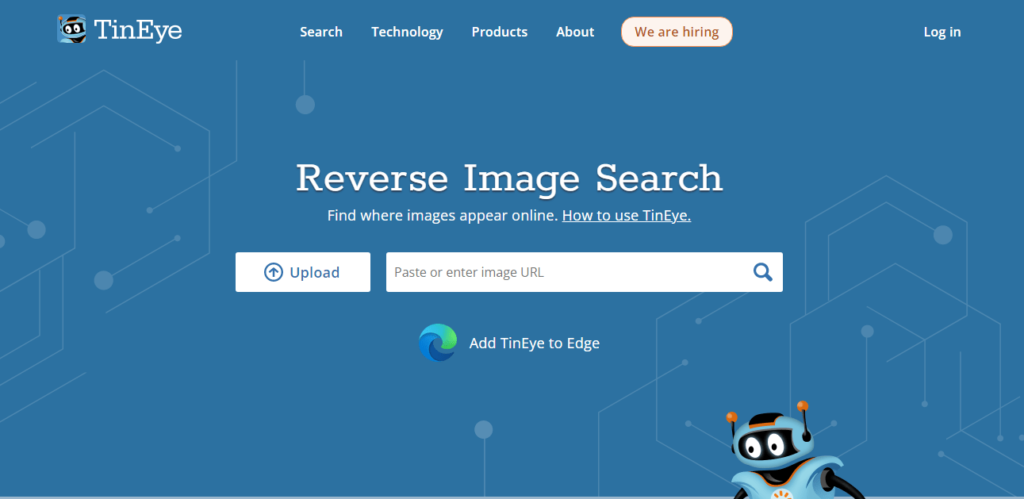 TinEye is a third-party tool that is quite special in reverse video or image search in that it uses :
computer vision;
image recognition;
reverse image search technology.
To use it, you need to:
Take a screenshot of the video clip you naturally want to search. You can also copy the URL of the video to search it.
Then visit the TinEye Reverse Image Search platform which looks like this: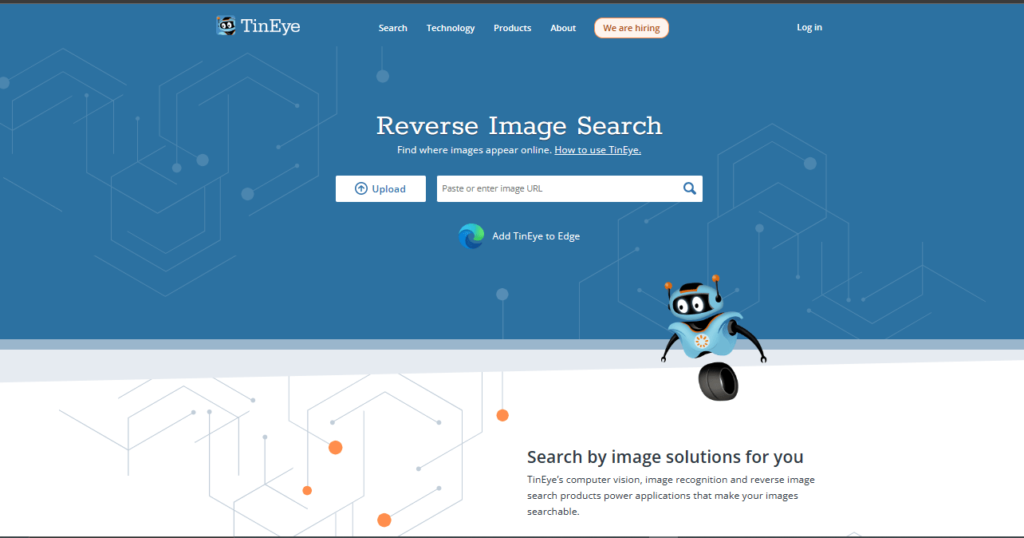 Once on the platform, you can click on the Upload button to download the video capture. Or if you want, you can simply drag and drop the capture.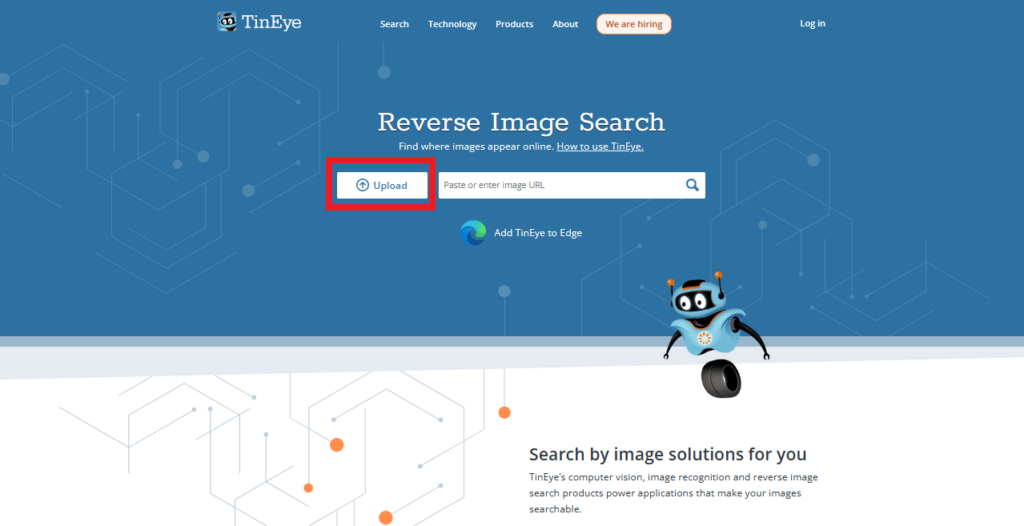 To finish searching, click on the magnifying glass.
Within minutes of clicking the magnifying glass, the TinEye tool will provide you with all the images and videos that look like your video capture. It can be used as an extension to Edge.
What should I know about reverse video search?
Reverse video search is a search method that uses a screenshot of a video as a query.
To perform this search, simply upload the captured image to the Google or Bing search engine using their built-in Reverse Image Search features. Since the search results of these two search engines are not completely reliable, you can use alternatives.
The alternatives in question are third-party tools that can dig into the search engines' database to perform a search. The most popular ones on the market are:
Berify.com;
Shutterstock;
TinEye.
Finally, there are several use cases for reverse video search such as use to identify duplicate videos or to find related content.