Spamco refers to any form of unwanted or irrelevant comment placed on a blog with the sole purpose of providing a link to the author's site. This type of comment does not address the content of the article and does not add value. It does, however, link to their own articles, which may not even be related to the topic of the commented article.
At least 90% of the comments you will receive on a new or even established site will be spam comments made by bots, but disguised as real people making real comments.
This is a real threat to webmasters as spam comments compromise user security and make sites vulnerable from an SEO perspective.
It is therefore imperative that site owners put in place a set of measures to protect the comments area of their sites from spam.
Through this post, we will discover what comment spam is and how to recognize it on a blog. Finally, we will discuss the different measures to protect yourself from this problem on your site
Chapter 1: What is spamco or comment spam?
Spam has always been a major problem on the web. Although it concerns different aspects of the Web, it is a real challenge for blogs when it concerns comments.
1.1 – What is spam ?
Still called spamco, comment spam is any comment on your blog that does not ask a relevant question or does not provide a relevant thought or compliment to the article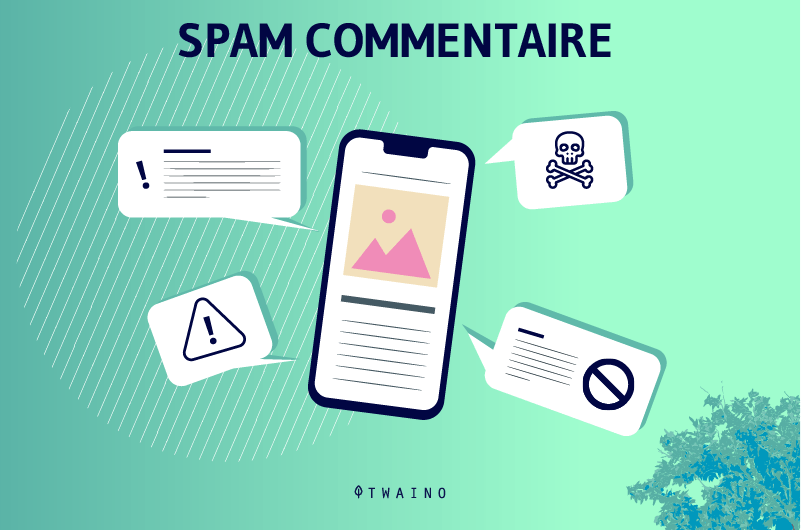 The purpose of this type of comment is to generate links to the author's site. Indeed, comments are a kind of conversation between readers and bloggers.
On many blogging platforms, commenters have the option to leave their website to continue the conversation and attract relevant readers in the process.
This is obviously a good idea to drive more traffic to a website. But in most cases, spamco is not only targeting traffic, it is also targeting search engines.
Comment spam is a desperate and ineffective form of mass marketing. It is favored by marketers whose products are difficult to promote through legitimate means.
1.2. what is the goal of comment spammers?
The goal of comment spammers is to leave a link to their site on your site in order to not only attract visitors, but also to improve their search engine results.
To this end, comment spam is often accompanied by links. Links are found both in the text of the comment and in the author's username and refer to a website.
Links play a central role in the success of sites with search engines. From Google's point of view, every reference to a website is a recommendation.
The more backlinks a blogger or webmaster generates, the more likely he or she is to rank well in search engine results.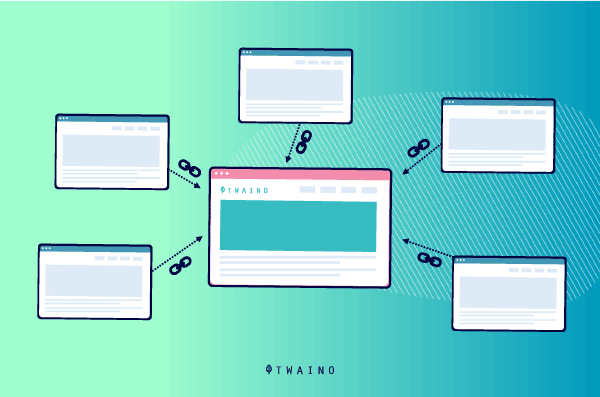 Remember also that Google uses links to evaluate the relevance of websites. And the more links a site receives from other sites, the more likely it is to be considered relevant.
The goal of comment spammers is to try to make Google believe, even for a day, that their website is relevant in order to get visitors.
That said, comment spammers are rogue SEOs, link builders, affiliate promoters, self-promoters and all marketers who have no sense of the long term.
1.3. Why should you pay attention to spamco?
Although comment spam is irrelevant, it is important to spend some time monitoring it. In an effort to increase the number of comments on their post, some bloggers approve all their comments.
By allowing all comments, you will probably receive spam. This risk increases and is a real problem as your site becomes more popular. In general, spam is bad for your site for several reasons.
1.3.1 Google pays attention to bad links
User safety and security are high on Google's priority list. If you allow bad links on your site, you are telling Google and your readers that you don't care about the quality of your site's content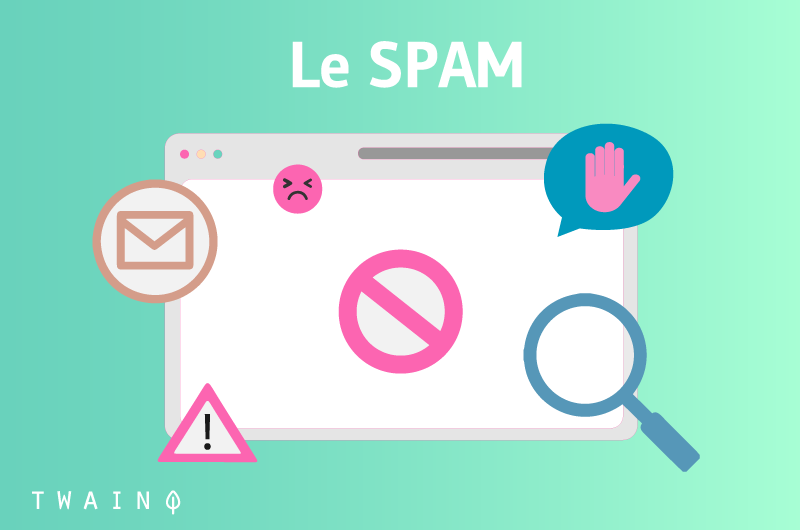 Also, Google frowns on spammers using blog comment fields to generate backlinks to their own or their clients' blogs.
This is a so-called black hat SEO practice that the search engine punishes. Google is not only cracking down on sites that engage in this practice, but also sites that allow it.
The last thing you want is for Google to think you're allowing bad links on your website, even if they're only in the comments.
On the other hand, what Google suggests for inserting links in comments to help other users is to apply a Nofollow attribute.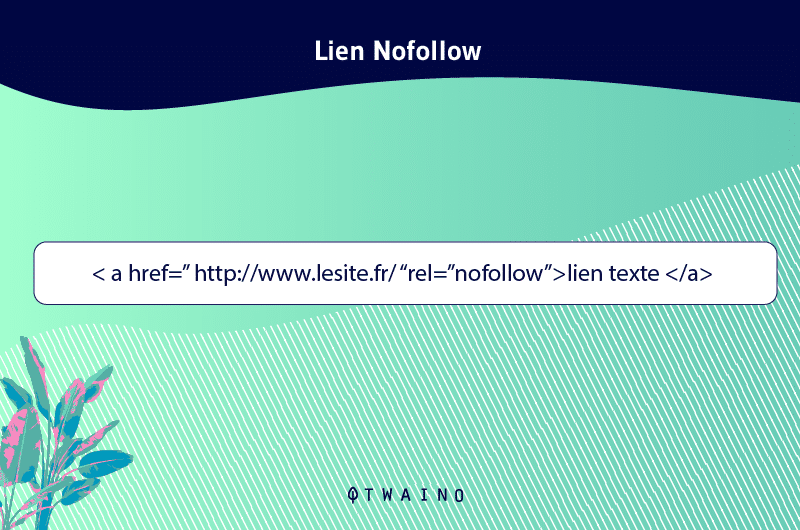 Indeed, any link with the rel="nofollow" attribute will not be taken into account when determining the ranking of the page.
1.3.2. Lack of moderation shows apathy and indifference
As mentioned above, the safety and security of your visitors are important factors to pay attention to
If your blog is littered with spam comments, it shows a lack of maintenance and care. It is obvious that users do not want to browse a site where they are vulnerable.
1.3.3. Spam comments affect your trust and authority
In addition to security, trust and authority are also important signals for staying high in Google SERPs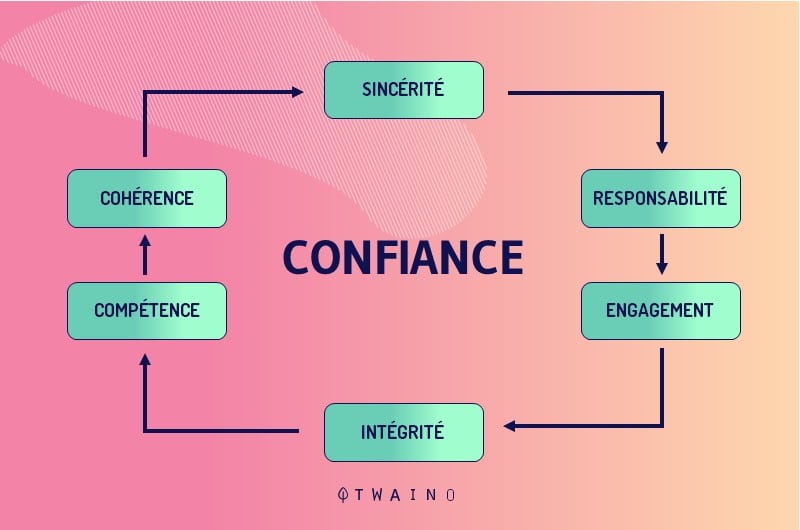 Taking the time to moderate your blog's comments shows that you care about them, which instills trust and helps you establish yourself as an authority on the topic you're covering.
1.4. How to identify a spam comment?
Identifying all the spamco on your blog can sometimes be tricky. Generally speaking, you should take into account the following elements to know if a comment is spam or not
1.4.1. Questionable author names
Start by checking the name of the author of the comments on your blog. This is to see if the name matches a legitimate name that someone might use such as John or Mark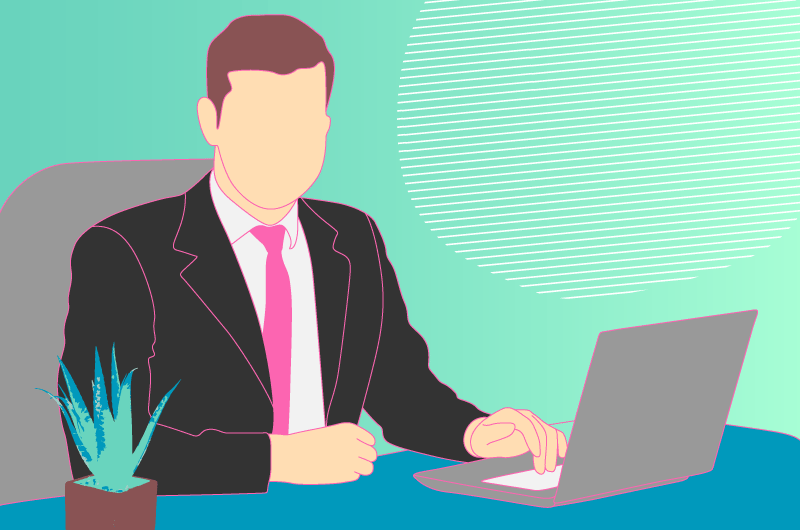 On the other hand, when the commenter's name appears with keywords like "best dietary supplements" or "cheap designer handbags", you are most likely dealing with a spammer.
1.4.2. The e-mail does not look legitimate
If the author's name is legitimate, but the email address is weird, you should also be wary. Comment spammers often create fake profiles with which they make their comments
Also, in case the email address is weird or uses seemingly random characters like aaswsy20@yahoo.com, this is an almost certain sign that the email is unreal.
Also note that the email may look legitimate and actually be unreal. You can use Email Checker to check whether an e-mail really exists or not
1.4.3. Questionable URLs and website links
When a commenter includes a website URL in their comment, check to see if it is functional. Find out if it is a real and active personal or professional domain.
When it looks like a fraudulent shopping site or something worse, it is clearly a questionable domain, and therefore the comment is spam.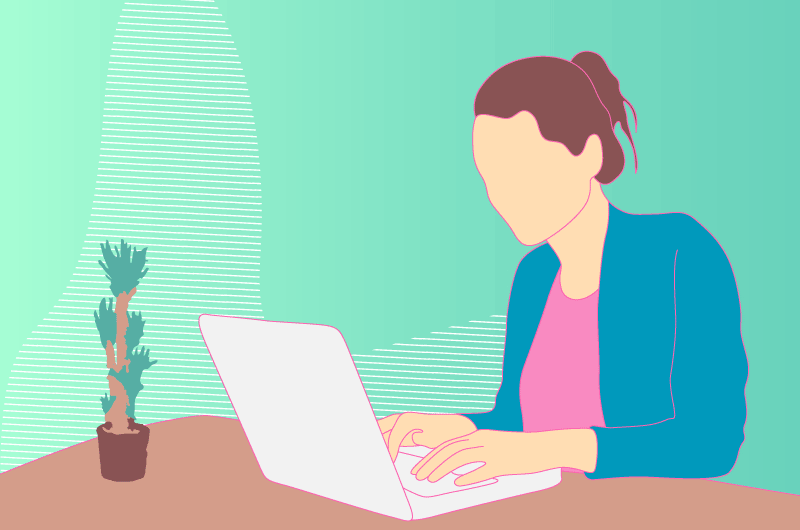 Also remember that blog commenters often place links directly into the comments to lead your readers to a spam site.
To check the functionality of a URL and see if it is legitimate, be careful not to automatically click on it.
These sites may contain dangerous software and other unwanted elements. Here are some examples of tools to check if a URL is safe or not:
But when the URL is shortened, use Unsghort Link to do the verification.
1.4.4 Generic or unrelated comments
We have just checked the email address, the website URL and all the links that the commenter has placed in his comment. Now let's look at the message of this person
If the comment is generic, such as "Great article! Thank you for posting it!", it's likely that the commenter didn't even read the article
They are just trying to generate as many backlinks as possible or they are a bot making automatic comments.
What you should look for are comments that are related to the topic of the article and, if possible, even refer to something in the article.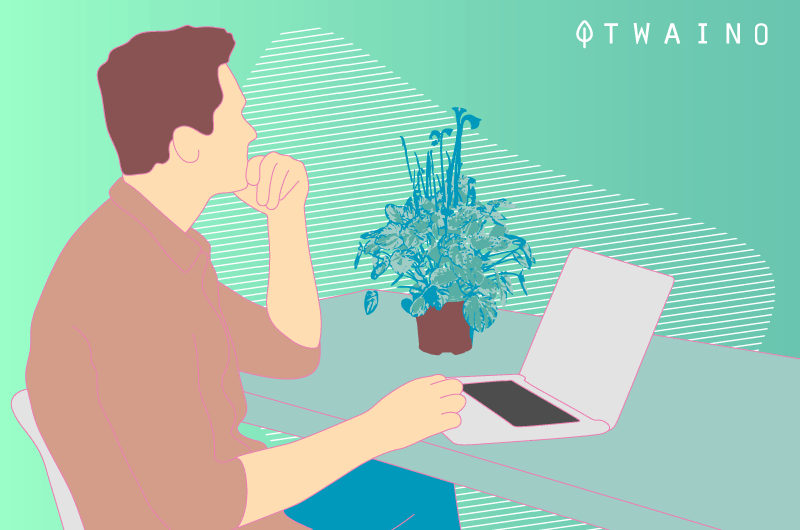 Also, pay attention to how the author of the comment uses words. Are their sentences grammatically correct? Are they using the language correctly? Are their words misspelled? All of these can be signs of spam
Chapter 2: How to avoid comment spam or spamco?
In this chapter we will discover the 3 solutions to avoid comment spam and the disadvantages and advantages of each of them.
2.1. Do not accept any comments
This is the easiest solution if you don't want comment spam on your blog. It is also an increasingly popular solution, especially with the ubiquity of social media.
All you have to do is go to your settings and disable them. You can ignore comments or invite people to discuss the article elsewhere.
For example, at the end of blog posts, you can link to another place for discussion. This is a perfectly valid solution.
The problem is that comments are ingrained in Internet culture, so by sending your audience elsewhere, you don't get engagement. As a result, you also don't get the benefits of engaging your readership.
2.2. Let other platforms handle the comments
You're probably familiar with specialized web-based commenting systems, such as Disqus and Livefyre. These are specialized services that replace your blog's built-in commenting system.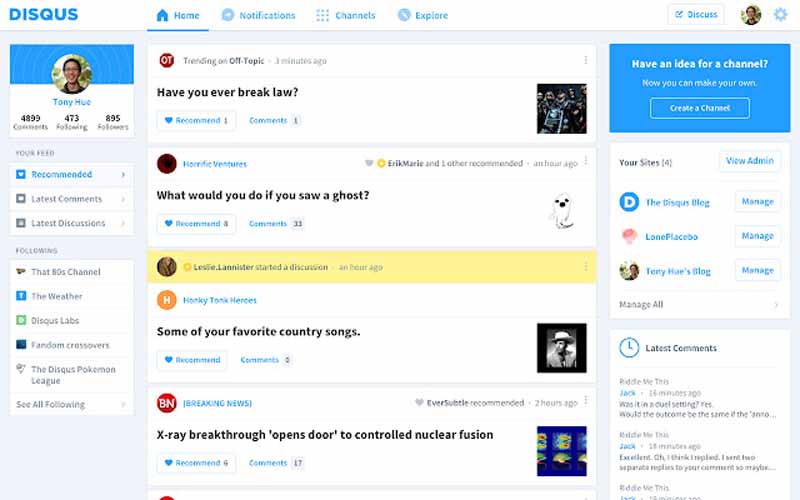 Source: googleusercontent
Facebook also offers a similar system that allows you to effectively outsource your blog's comments to companies that have the resources to stop spam completely.
The huge advantage of this solution is that you can keep the conversation going on your site while eliminating spam. There are a few drawbacks, however.
First, people are less likely to comment on your blog than with built-in commenting systems.
Second, you lose control of your data and it's difficult, if not impossible, to get it back in if you decide to switch providers or go back to the integrated system.
The worst case scenario is that the commenting software provider shuts down and deletes all your data. This was the case with the now defunct Google+ social network when it closed
You can also fear platforms that put ads on your content like Disqus does.
Third, Google says that comments on your site are preferable to third-party or social network comments.
They provide unique content and indicate engagement. This is another reason to either manage comments on your site.
2.3. arm yourself and manage
This is the solution that most large blogs adopt. It allows them to keep full control of the conversation and data, even if they have to deal with an increasing amount of spam
Sites that adopt this technique largely use anti-spam plugins and enable comment moderation settings on their site.
Chapter 3: How to fight spamco or spam comments?
When you decide to let your readers comment directly on your blog, you need to put in place a set of measures to neutralize comment spam.
This chapter is dedicated to the different actions you can take on your site in order to effectively fight comment spam.
3.1. moderate comments from first-time commenters
Moderating comments will prevent malicious people from turning your blog into a spam farm.
This technique will also allow people who have been approved once to have immediate permission for future comments, leaving less to moderate.
Commenters who change the way they enter their name, email or website link will be placed back into moderation.
This way, people who have received initial approval with a site's link will not come in and use a link other than what you have allowed or a link that you will not approve.
However, you must remain vigilant and monitor the authors of previously approved comments.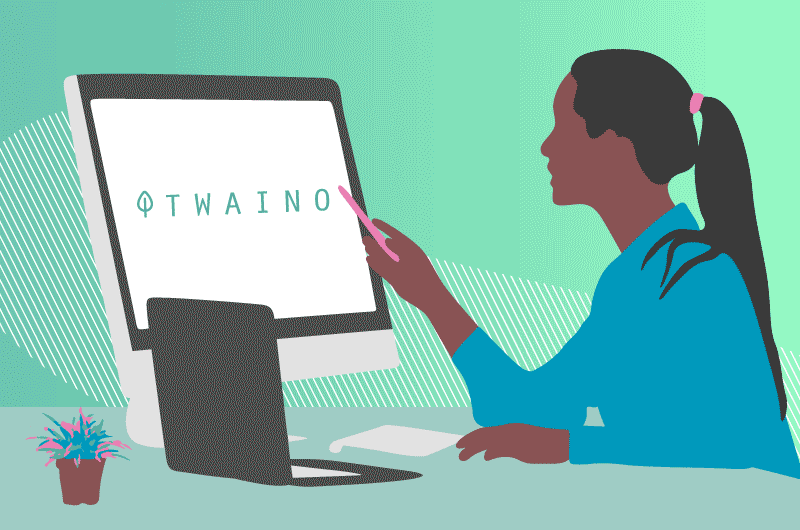 To fool you, some people may leave great comments, then slack off on subsequent comments, simply because they know they are automatically approved.
To keep a first-time commenter in moderation, go to your WordPress dashboard > Settings > Discussion.

Source: wpbeginner
In the "Before a comment appears" section, check the "Commenter must have previously approved the comment" box.
Make sure that the box above which the administrator must always approve the comment is not checked.
To mitigate the problem of comment spam, webmasters often use the Akismet spam filter. Akismet is a spam protection plugin that detects the most common types of unwanted comments.

Source: wpbeginner
In fact, this plugin identifies all the comments on your blog using a worldwide spam database. Akismet is pre-installed with WordPress, but it is not activated by default.
Personal blogs and small websites can use Akismet for free, but you will need to sign up for their API key.
3.3. Use Sucuri to fight comment spam
Too many requests from comment spammers can slow down your website and affect its performance.
While Akismet is able to catch a lot of unwanted comments, it can't stop spammers from accessing your website. That's where Sucuri comes in.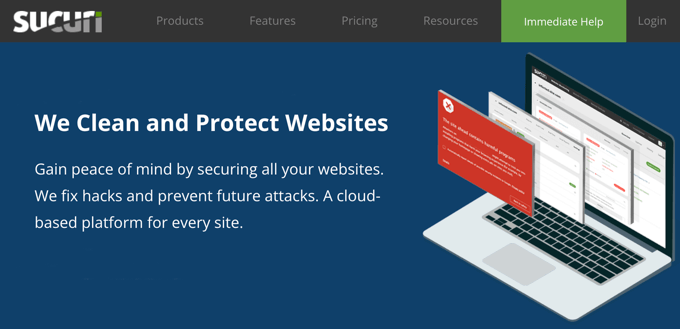 https://www.wpbeginner.com/wp-content/uploads/2019/06/spamtipssecuri.png
Considered as one of the best firewall plugins on WordPress, it helps webmasters block suspicious requests preventing them from reaching websites.
This plugin can prevent automated bots from submitting comments. This reduces the strain on your servers and the number of unwanted comments on a site.
3.4. Use Honeypot to catch spambots
Honeypot helps prevent spam by checking if a commenter is a bot, rather than asking them to prove they are human.
Instead of asking users to perform a reCAPTCHA test to prove they are human, Honeypot provides a challenge that is visible to bots, but not to humans. If the challenge is completed, the commenter is identified as a bot.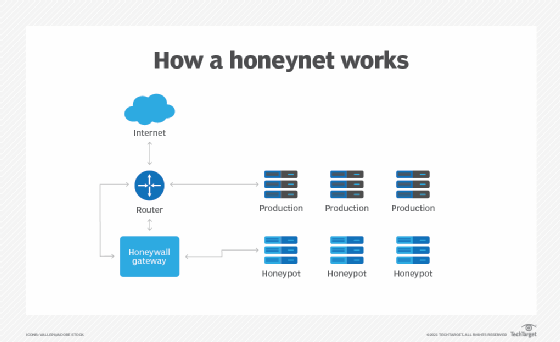 Source : ttgtmedia
And once it is identified as a bot, it can be blocked before it posts a comment. That said, Honeypot can effectively identify spambots.
It also has settings to trust approved commenters, validate IP addresses, mark BBCode (Bulletin Board Code) links as spam, and check public anti-spam databases.
3.5. Add Google reCAPTCHA verification
Google ReCAPTCHA is an enhanced version of CAPTCHA that checks whether a user is a robot or a human. Users must click a checkbox to demonstrate that they are not a bot.
Either they pass right away or they are subjected to a second test, a set of images where they have to click on matching objects
It's hard for bots to pass the test, because when the search engine detects a spambot, it gives it a harder challenge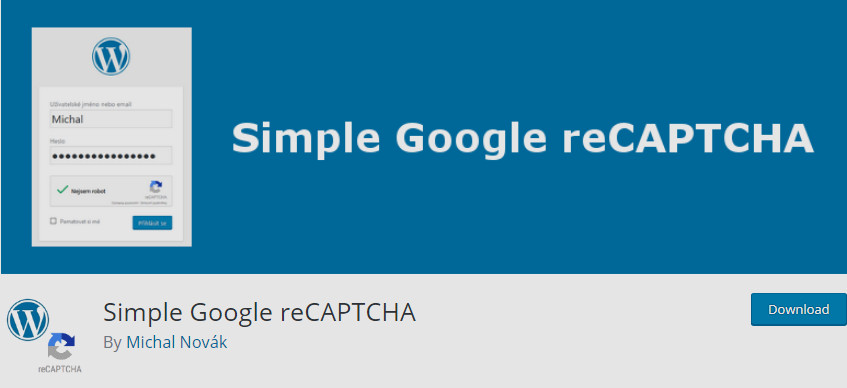 Source: beautifulthemes
And while users find most CAPTCHA tests boring, reCAPTCHA offers the best user experience. You can add reCAPTCHA to the WordPress comment form using the Simple Google reCAPTCHA plugin.
3.6. Use Impostercide to prevent imposters
When some spammers leave comments, they try to trick you by filling in the username and email address of a registered user on your website.
They hope that you will recognize the other person's name and approve their comment. The easiest way to prevent imposters from commenting on WordPress is to install and activate the Impostercide plugin.

Source : wpbeginner
Once the plugin is installed, it will prevent all unauthenticated users from leaving a comment with the email address or username of a registered user. Instead, they will be shown an error message
3.7. Removing the URL field for comments
The website URL field in the comment form attracts those who want to use backlinks to improve their search engine rankings on specific keywords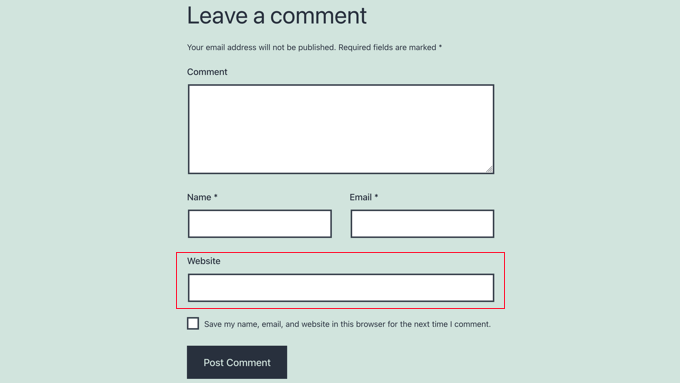 Source: wpbeginner
This means that their comments often contain a few lines of nonsense, and the author's name will likely contain a keyword or a combination of an actual name and keywords such as "Mike @SEOconsultants."
If you remove the website URL field from your comment form, commenters will not get the value of a backlink, which should result in less spam.
3.8. Disable comments on media files
WordPress automatically creates an attachment page for every image and media file you upload to your website.
Users can leave comments on these pages. This can be useful if images are a crucial part of your content. On the other hand, when they are not, it provides an additional opportunity for spammers.
If it is not necessary for visitors to add comments on images, you are better off disabling comments on attachments. For this purpose, you should install and activate the Disable Comments plugin.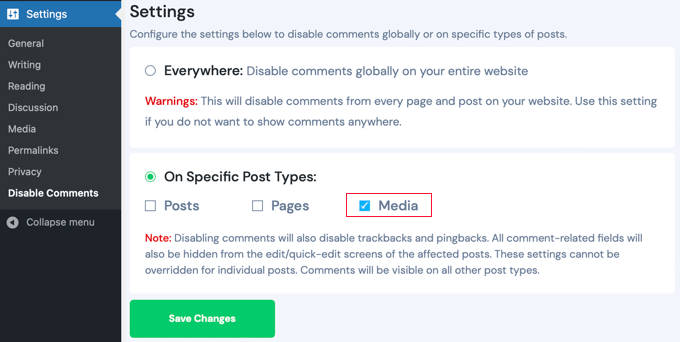 Source: wpbeginner
After activation, you will be able to disable comments on media files in the settings by checking the "Media" option.
3.9. Disable HTML for comments
Without modification, WordPress allows commenters to use certain HTML tags in comments. The problem with this is that malicious people use these tags to hide spam links.
You can discourage this by simply disabling HTML in comments. This means that any HTML tags used in a comment will now be considered text and therefore will not be functional.

Source: wpbeginner
For example, if a user uses the tag, the tag will be visible in the comment and the text will not appear in bold. This also means that the links will not be clickable.
3.10. Set a minimum and maximum length for comments
It often happens that spammers comment on your post with very few words like "Hello" or "Thank you". Such comments may seem natural and thus escape Akismet and Sucuri.
Setting a minimum and maximum length for comments can help you block these kinds of spammers. All you need to do is install the Yoast Comment Hack plugin, and then turn it on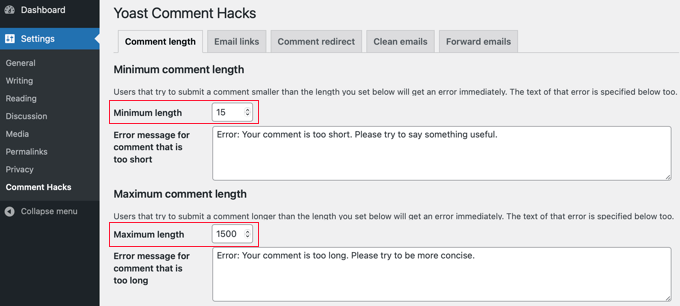 Source: wpbeginner
This will allow you to set the minimum length of comments. From then on, spammers who use these methods will face an error problem every time they try to comment on your posts with very few words.
3.11. Disable comments for your old content
WordPress gives you the ability to automatically disable comments for your older content. This strategy is especially useful for sites that regularly produce articles, such as news or event sites.
Simply go to Settings, then Discussion and click on "More comment settings". You will have to check the box for "Automatically close comments for old content"
Then enter the number of days you want comments to be displayed on an article.

Source : wpbeginner
From then on, WordPress will be able to automatically disable comments on your oldest content after the number of days you set.
Interestingly, you can change the comment deadline in WordPress for individual posts for which you want comments to remain accessible.
3.12. Block certain characters in comments (blacklisting)
It is possible to block certain strings of characters from appearing in comments. Known as blacklisting, this method consists in preventing spammers from using the characters you have added to your blacklist.
Go to the settings, "Settings > Discussion, you will find two fields where you can order the marking as spam when certain words or characters appear.
For example, by blocking the characters "/" or ":", commenters will not be able to use them in the comment section.
3.13. Disable pingbacks
To understand what this technique consists of, let's look at the meanings of the terms pingbacks and trackback.
Trackbacks are manual notifications from a blogger that they have linked to your blog post in theirs.
A pingback occurs when someone links to your site and a comment, including a link to their site, is automatically generated on the linked page.
In simple terms, this person links to your blog post and automatically generates comments that link back to their own site.
While there are safeguards in place to ensure that the pingback is actually coming from your contribution, spammers have found a way to defeat them.
The result is many fake or malicious pingbacks that appear as comments, generating even more comment spam on your site.

Source: wpbeginner
You can disable pingbacks by going to Settings > Discussion and unchecking the box labeled "Allow notifications of links from other blogs (pingbacks and trackbacks) for new posts".
Chapter 4: Frequently asked questions from users about spamco or comment spam
This chapter is dedicated to the questions that most concern users about comment spam.
4.1. Why do they spam me?
In reality, spammers are not targeting you specifically. They want to get higher search engine rankings or to entice unsuspecting visitors to visit questionable or dangerous sites.
They think that by spamming, they will get more links and that this will have a positive impact on their search engine rankings.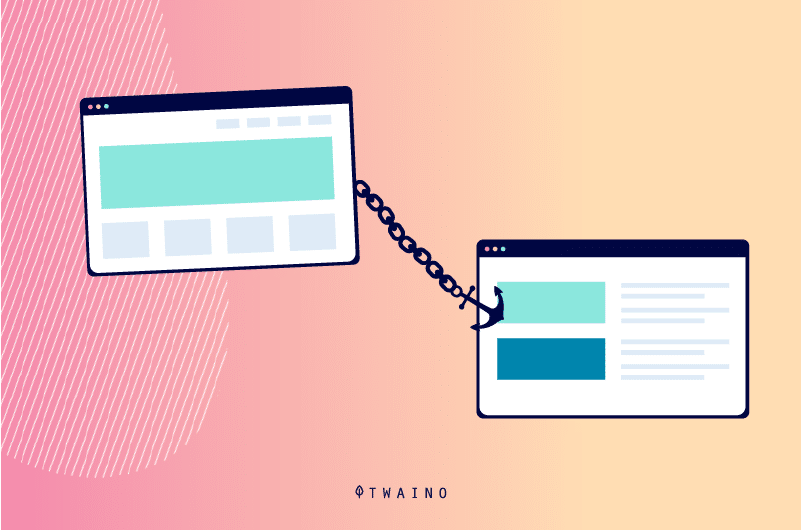 In most cases, comment spam is not a personal attack on you. Rather, it is a systematic process that targets many blogs.
4.2) How does spam get on my blog?
Comment spam usually works automatically through tools developed for this purpose
For example, there is automatic submission software that can quickly flood a large number of blogs with comments and backlinks.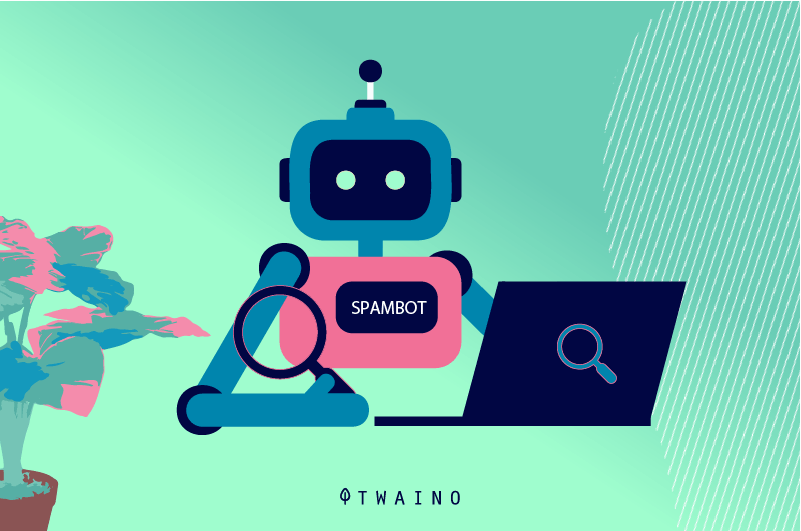 However, not all spam comments are automated. Some are posted manually and the filters still can't stop them, so these comments can't be identified as spam by software.
This is why it is important to always check comments yourself and delete them manually if necessary.
4.3. What happens to comments marked as spam?
When you moderate comments, comments that you mark as spam will no longer be displayed on your website. They are immediately moved to the spam list on your Comments page.

Source: wpbeginner
If you have moved a comment by mistake, you can get it back by clicking on the "Not Spam" link below the comment. You can also permanently remove untransferable comments.
4.4. Why do all comments go into pending moderation?
When you enable comment moderation as we suggested, you have to approve every comment left on your website.
This is the reason for comments being in pending approval. This gives you absolute control over all comments posted on your blog.
In summary
All in all, comment spam, also known as spamco, is a real threat to both websites and their users.
Authors use many techniques to generate spam in blog comments so that they look like genuine messages.
Fortunately, the various tactics we've revealed in this post will allow you to first prevent these spams from reaching you, and then detect and remove them.
We hope this tutorial has helped you learn how to stop comment spam on WordPress.
Feel free to share this article if you find it interesting so that other bloggers can protect themselves from comment spam.