Link diversity is about getting links from a variety of sources (e.g., blogs, news sites, social media platforms), using a variety of anchor texts (long tail, exact match, brand name, etc.), to different locations on websites (homepage, landing pages, blog posts) and across multiple websites.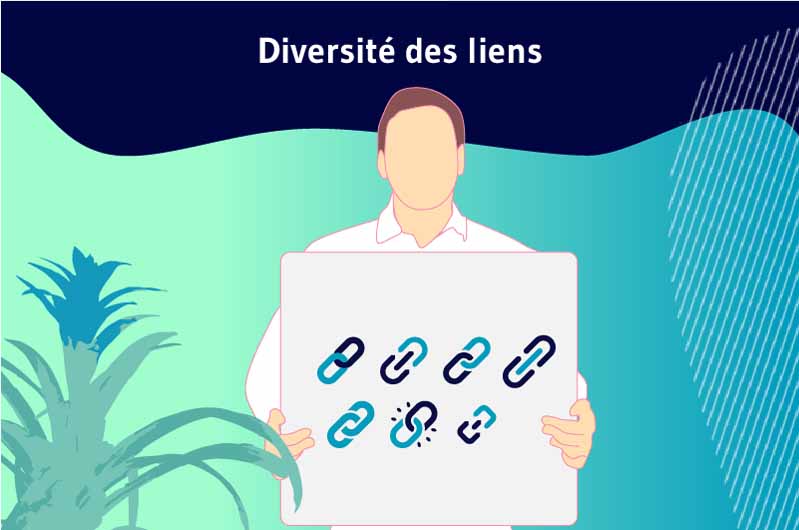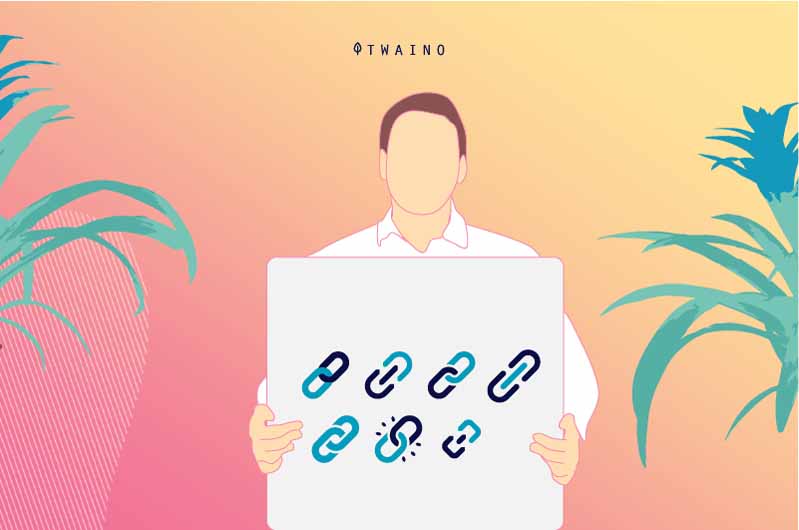 Following Neil Patel 's lead that "Google wants to see anchors in a link profile that display diversity in the form of branded anchor text.", many of the SEOs preach in favor of link diversity.
But for others, link diversity is nothing more than an outdated concept, as search engines have greatly improved their algorithms, so that they can identify links created in an unnatural way.
But explicitly,
What is link diversity?
Is it necessary to consider link diversity in your link building strategy?
How can you diversify your link profile?
If you are also asking yourself these questions, you are in the right place. Through this article, you will discover explicit and concise answers to each of these questions.
Follow along!
Chapter 1: What does link diversity mean?
Link diversity is one of the most controversial concepts in SEO. In this chapter, we'll see what it is and what it means for SEO.
1.1) What is link diversity?
Link diversity is getting inbound links from various sources, such as directories, articles and news outlets. It also means receiving links from different domains, such as .edu and .net, etc.
Link diversity also refers to the variety of anchor texts and types of link types present on a website.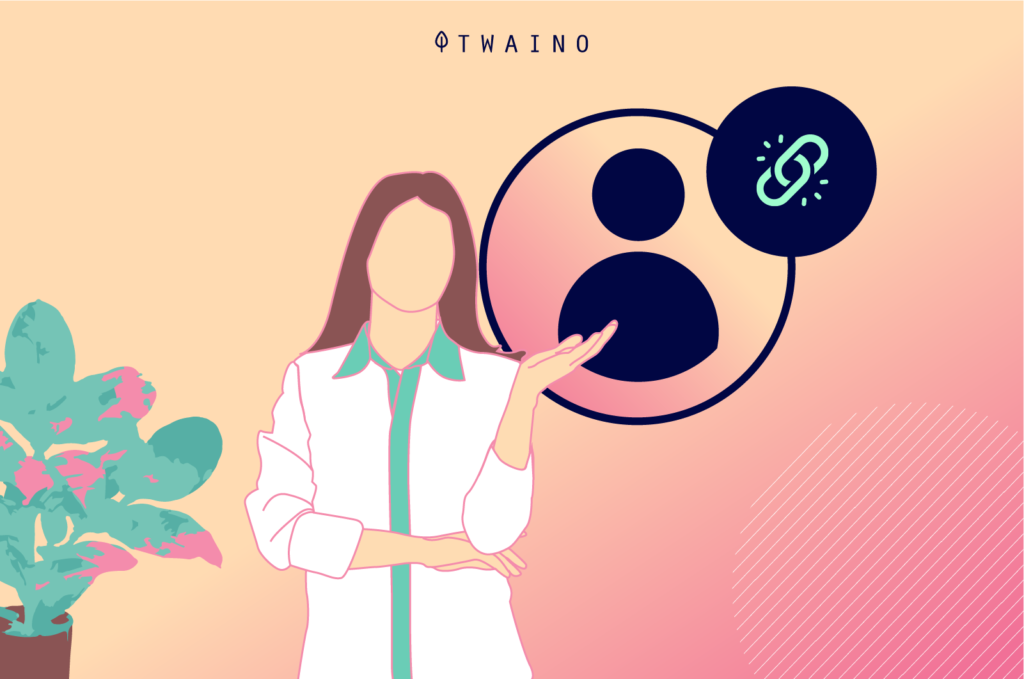 For example, "dofollow" links (links transmitting juice like pagerank) and "no follow" links (links not transmitting juice).
The idea is that a site's backlink patterns will look more natural if the site has links from a variety of sources, rather than just a few. This prevents the site from being considered spam.
It's not uncommon to see people in Facebook groups talking about "link diversity" to explain why it's essential to get "no follow" links.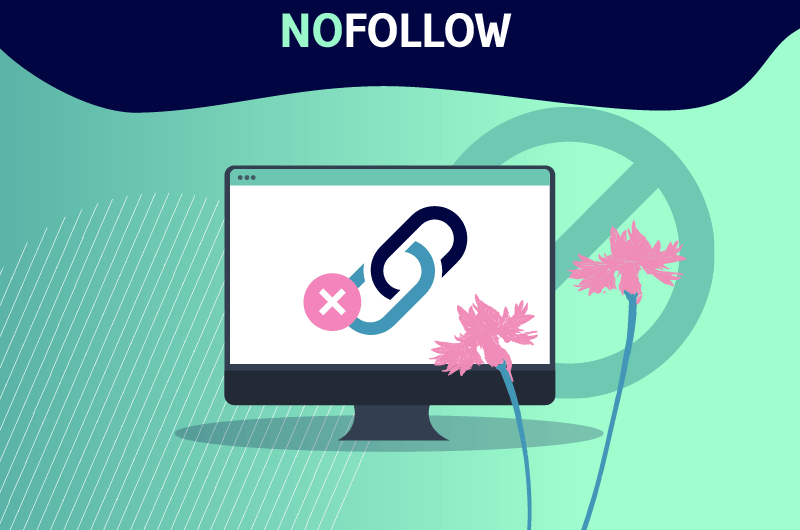 Many in the SEO community believe that having a variety of links, including no-follow links, will make your backlink profile look more natural.
The goal is to make your site look more natural so that it can avoid being caught by statistical analysis algorithms.
In the past, most content about link building focused on link quality, quantity and relevance, and then often came to the same conclusion: value and relevance trumped volume.
However, very few people talk about link diversity to create a "natural" link profile.
While it's obvious that link quality and quantity play an important role in keyword ranking, it's worth noting that the variety of links on your site is just as important.
1.2. Why is it important to have a diverse link profile?
Google and its algorithm are smart enough to discover any manipulation. If you try to fool the system by building links from a specific anchor, you will probably be penalized.
They can detect these trends and will conclude that you are trying to increase your ranking in a sneaky way rather than letting it grow organically.
When a new website has backlinks from high authority domains, the search engine is also able to figure this out.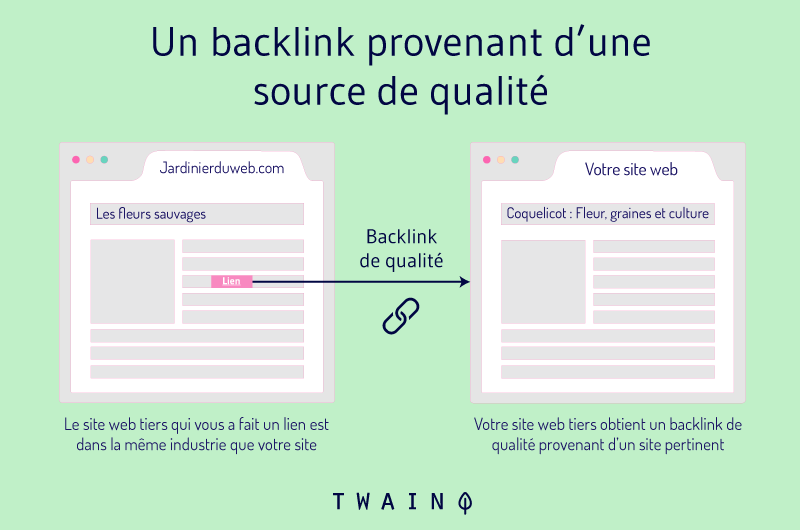 For example, if a newly created website is covered by important popular domains such as Forbes, Entrepreneur and the Huffington Post, while it has almost no backlinks from low domain sites.
In fact, most major publications will only talk about you if other people are also talking about you. This is what makes such a site suspicious and the value of having a diverse link profile.
A well-balanced link profile indicates that the links were established organically. When other sites link to your site, they don't necessarily use the same anchor text. And Google knows this.
Instead, you'll notice websites linking to you from different anchor texts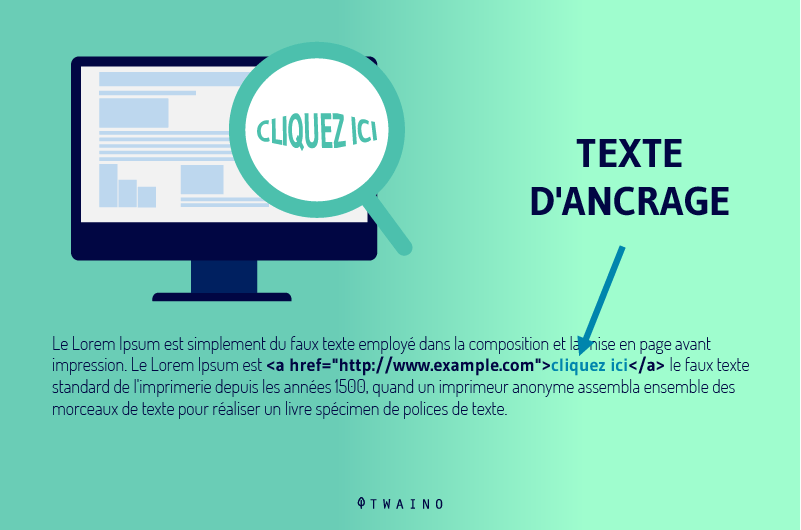 This is normal and is what you want your link profile to show. Getting diverse links is also beneficial to you in many ways, namely:
The more links you have from a variety of websites, the more credible and reliable your site appears.
By acquiring links from a variety of websites, you can explore new sources of traffic for your site.
By becoming more visible through links from more sites, you expose your brand to a wider audience.
It's essential to be authentic and nothing looks more inauthentic than a bunch of deep links from the same website.
The familiar metaphor compares links to votes, with one site vouching for another. Just as a political candidate might be flagged for fraud if he or she has a suspicious number of votes, empirical evidence and logic indicate that Google avoids "electing" sites with poor quality links.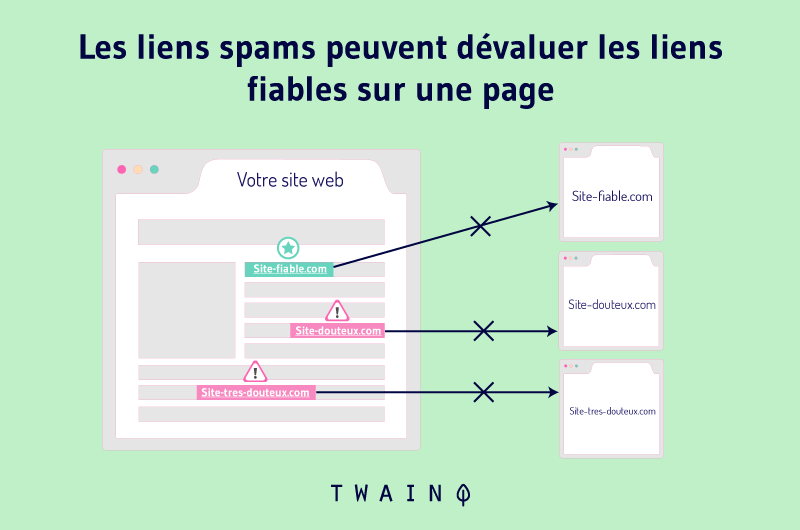 In fact, it is more beneficial to be relevant to multiple sources than to be marginally relevant to a few.
1.3. Link diversity is insurance against the unknown
Google's algorithm is a mystery to everyone. Link diversity is therefore an insurance against the unknown. It's a bit like a diversified stock portfolio, in that it offers you protection against anything that might go wrong.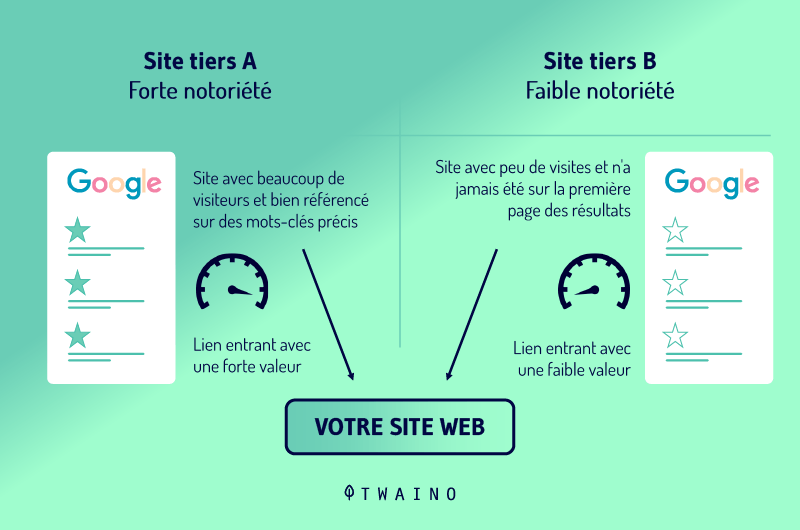 By keeping your link profile varied, you protect yourself from Google's algorithm changes that could marginalize certain links, sites or link patterns.
In addition, it makes sense to have a variety of links. Getting links from the same site repeatedly will eventually stop being beneficial.
Google's algorithm is designed to recognize suspicious link patterns and reduce the impact of inbound links from the same sites.
Chapter 2: Link Diversity Today: How to Diversify Your Link Profile
This chapter focuses on the perception of link diversity today and how to have a diverse link profile
2.1. What is today's link diversity?
With everything we know today about links, we can clearly say that link diversity is characterized by:
High quality = good: It is more important to have high quality backlinks than to have a large number of them. One backlink from an authority website is more beneficial than 100 links from new websites.
Link farms = bad: Similarly, we know that link farms are bad. An increasing number of PBN type links are being penalized. No SEO professional would be willing to work with link farms.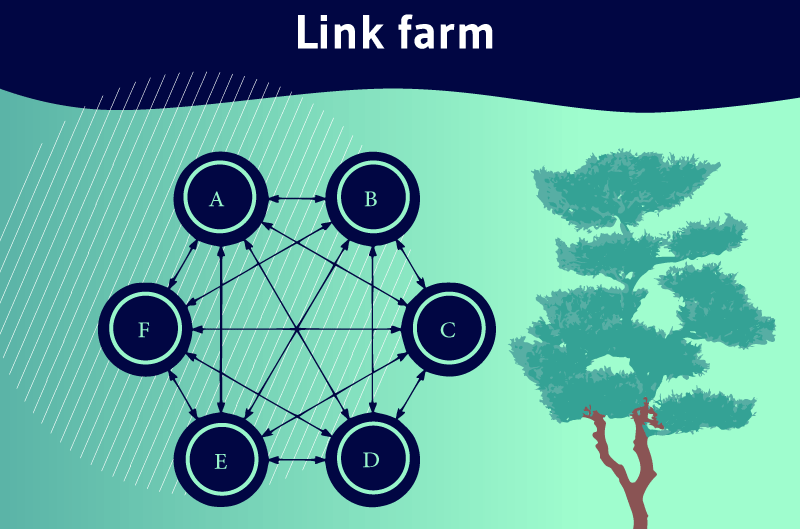 High quantity of domains = good: It is more beneficial to have backlinks from multiple domains than to have multiple backlinks from a single domain. It is more lucrative to have a dozen domains that earn you a singular profit than to have a large number of domains that collectively earn you the same amount.
Diverse anchor text = good: In other words, using the same word or phrase for all your anchor text is ineffective. Too many backlinks with the same perfect anchor text look fake and will not convince anyone.
A backlink profile today should contain high quality backlinks from different domains, with various anchor texts.
If the majority of your article's backlinks come from listicles, or if your contact page is only linked to directories, it may be time to reconsider your strategy.
2.3. is it necessary today to take into account the diversity of links?
The idea of "looking natural" dates back to 2005 and refers to the fact that Google uses statistical analysis to determine if a link profile is statistically normal or different.
Affiliated sites that were spamming had different and easily noticeable patterns in their links.
The idea was that it would be more difficult to find manipulated links if the statistical link profile resembled the average link profile.
Today, it is not so easy to play with the search engines and break the established rules for SEO.
Google's goal is to identify websites that are genuine and relevant, and therefore should be ranked higher than others. The search engine therefore launched Penguin in 2012.
The latter consists of "lowering the ranking of sites that violate the search engine's guidelines.
It particularly targets covert SEO techniques, which involve deceptively improving a page's ranking by manipulating the number of links pointing to that page.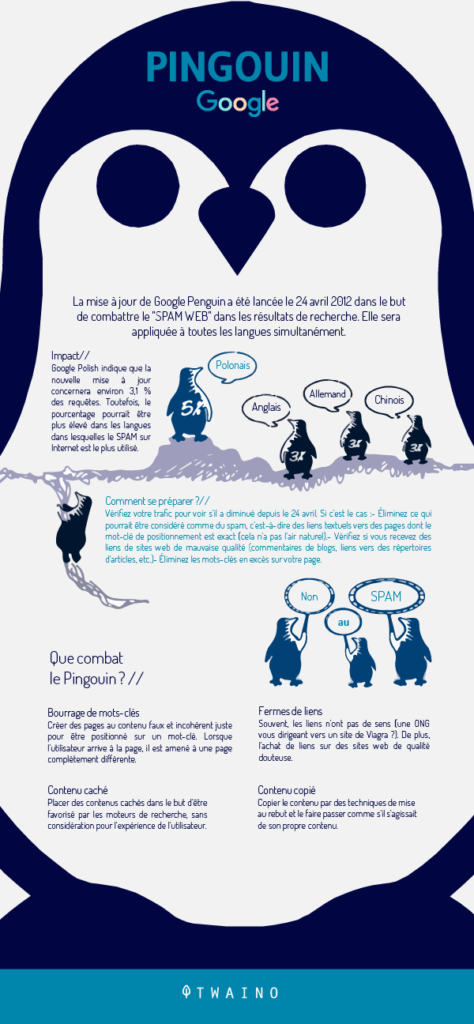 In reality, Penguin algorithm updates use seed pages and reduced link graphs.
The former are the high authority pages that Google uses as a starting point. These are usually well-designed, informative pages that can give your website a boost in search rankings.
In other words, if your site is not linked to a seed page, it will have little chance of success. The more your site is linked to this type of page, the better.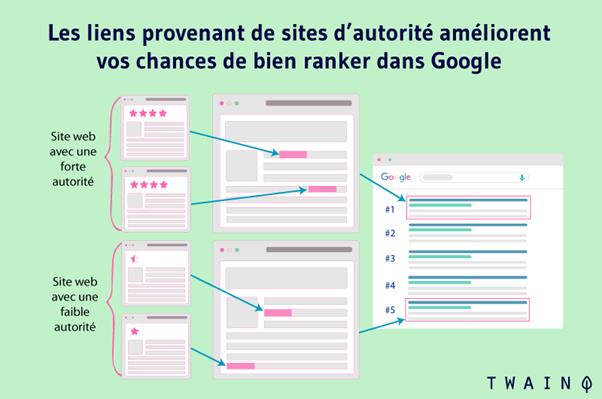 The search engine then uses the seed pages to build its reduced link graph. The reduced link graph starts by crawling the seed pages and those that are close to them, before ignoring the rest.
This makes it easier for Google to detect and filter out sites with inauthentic links. This will mean that Google is now sufficiently equipped to detect the links you receive unnaturally.
To put it simply, Google doesn't care too much about link diversity. It is focused on rewarding high quality websites that are leaders in their field.
The search engine looks for subject matter experts, and experts don't necessarily attract diverse links.
2.3. Link diversity: How do you diversify your link profile?
The most obvious method of changing the links associated with your website is to get them from several different places.
High authority sites in your niche;
Low authority sites in the niche you ;
High authority sites outside your niche, but related to it ;
Low authority related sites outside your niche;
Social bookmarking sites: It refers to websites that facilitate discussion and sharing of resources like Reddit ;
Directories: Businesses are usually listed in directories that match their locality and type of business. This makes them a reliable source of business information;
Blog directories: Blog directories rank your blog based on the topic of your content;
Comments and trackbacks on blogs: They are very easy and cost you nothing;
Participation in forums: This is about bringing your expertise to the discussion forums;
Wikis: Wiki links are relatively easy to get;
Guest posts: Guest posts are a sure sign that you are doing your own link building.
In summary
At the end of this article, the takeaway is that a strong link profile has four key ingredients: quantity, quality, relevance and link diversity.
Sites should no longer focus on the first three elements. They should seek to acquire links from a variety of sources.
Link diversity should not then become an excuse to justify bad practices, because Google will detect them anyway and your site will suffer the consequences.
Hope you enjoyed this content, you can check out our complete guide on backlink building if you want to know how to build quality links to gain credibility.
See you soon!