Today, we will see together how to choose the right business name
.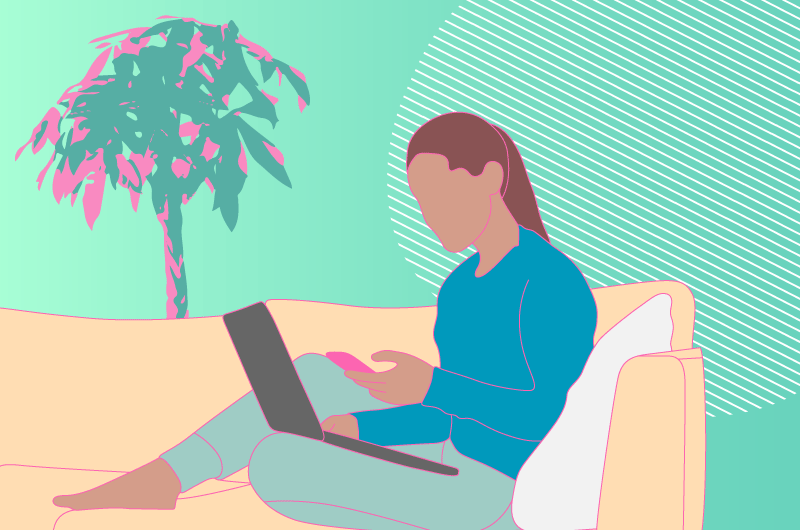 How to choose your company name ?
Follow the 6 steps to choose your business name with my video presentation :
When it comes to choosing your business name, you have two main options:
A company with your own name
A company with a generic name
What if your company had your own name?
On theone hand, you can choose a company name that is directly inspired by your personal name or your own name. For example, my name is Alexandre Marotel, so I could give my company the same name as mine. This is the first possibility
.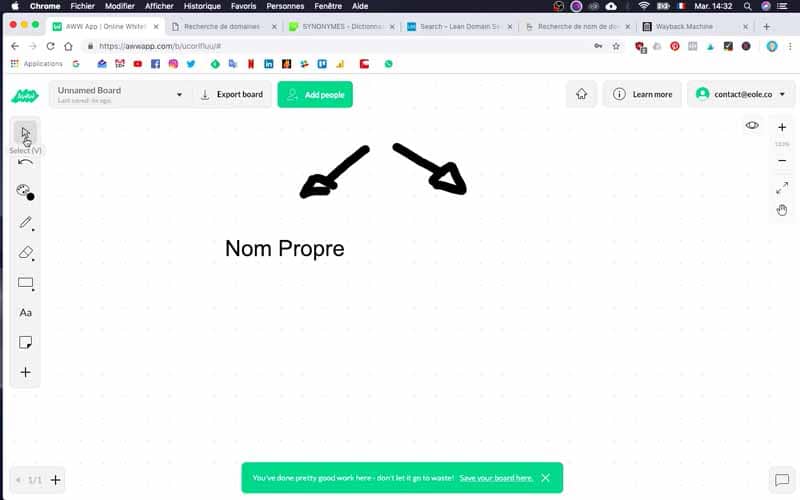 A company with a generic name
Thesecond possibility is to give your company a relatively generic name. For example, companies like Google, Adidas and Nike have generic names that don't make sense at first. Afterwards, with time, hard work and marketing, some brand names have become part of the vernacular. For example, Google for "search engine" or Kleenex for "tissue".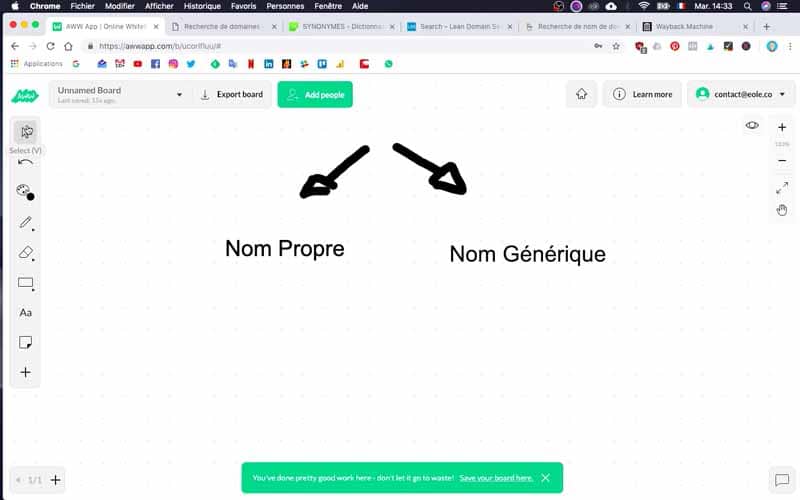 So how do you choose between the two?
There are advantages and disadvantages to both types of names, and that's exactly what I'll show you now.
A business with a proper name can be extremely interesting if you have a lot of authority in a market. For example, if you are an exceptional chocolatier, your reputation can be a huge asset to your business. Another example. If you are a talented fashion designer, then starting a business in your name is a very good idea. This is especially something that is very common for luxury businesses that will be named after an exceptional designer or fashion designer. This type of name can be really interesting if you have a massive authority on a sector or industry from the start
.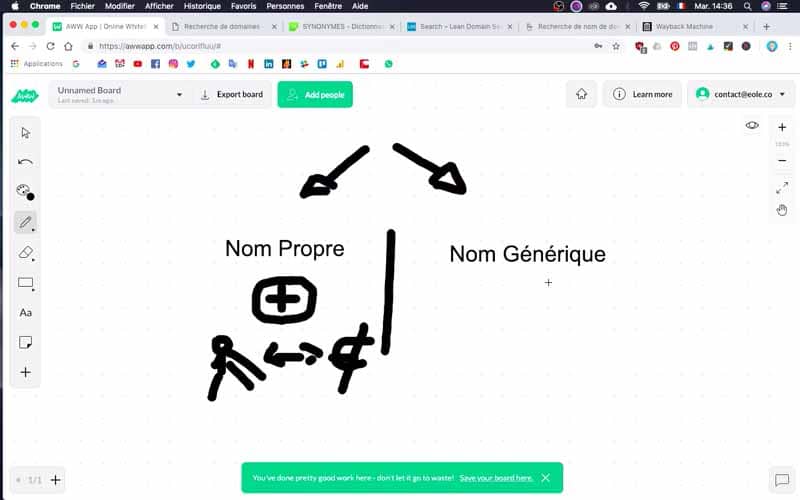 Yes, BUT!
Having a business in your own name doesn't only have advantages. The big problem you may encounter when you give your business a proper name is that there will be no distinction between the individual and the business. This can involve a number of risks. Think, for example, of the time when you are going to retire or of the possibility that you may have an accident in your life.
Indeed, a personal concern or a drastic change in your life can directly impact your business. It is therefore a risk inherent to your person that it is important to take into consideration.
Another element to take into account will be when the entrepreneur leaves. For example, if you want to retire and therefore sell your business, you should know that activities with your own name are much less easy to sell if they bear your own name.
These are the two negative elements if you want to name your business in this way. And it's largely for these reasons that I'm going to focus, personally, on the generic name.
Indeed, in the business that I am going to create in front of you, namely an SEO (Search Engine Optimization) consulting agency, I will not name my company Alexandre Marotel. For the structure that I want to set up, I will tend towards a generic name. Now that I know I want a generic name for my business, I have to find one. To do this, I'm going to suggest that you follow the following steps
.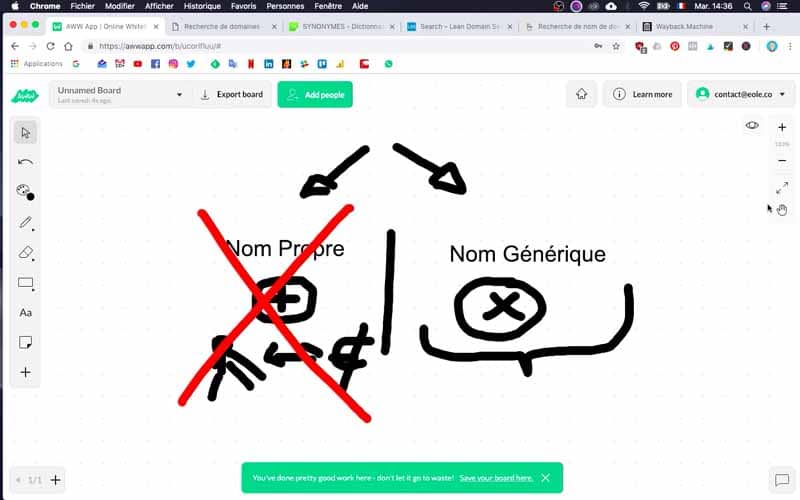 How to find your company name?
At the beginning, you will start with a funnel. The objective is simply to fill this funnel with ideas in order to come up with a single company name
.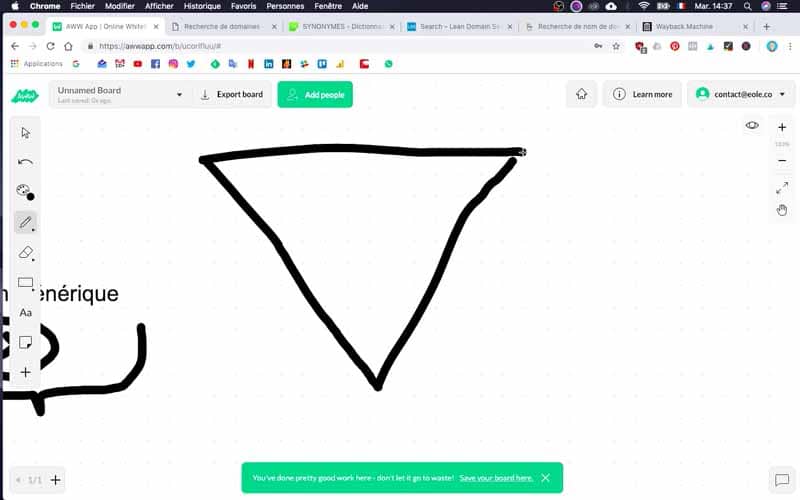 1. Getting ideas with BrainStorming
To find relevant ideas, I use the brainstorming method. I'm going to decline it in two ways:
Internal brainstorming
External brainstorming
1.1 Internal brainstorming
The internal brainstorming will simply consist in gathering all the members of your team. The idea is simply to ask them to come up with ideas about the sector, the market, the company, the service, the product, etc. If you are starting your own business, do the same exercise. It will go much faster.
Theobjective of the internal brainstorming is to obtain the different subjects, the different ideas that will allow you to create a list that you will be able to exploit later
.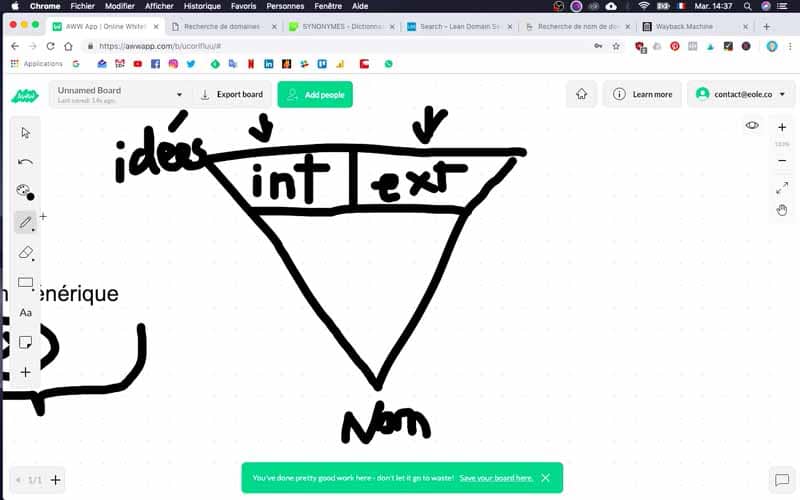 1.2 External brainstorming
Next, I like to brainstorm externally. Why? Simply because it allows you to open up your horizons and get ideas "out of the box", i.e. outside the beaten path of your industry.
The non-academic method I suggest to do an external brainstorming is simply to go have a beer, or to buy a drink to people outside
They can be people you know, or people you don't know. Introduce them to what you do, and what you plan to do. Ask them if they know about your business, and what ideas come to mind when you tell them.
Should you expect them to have specific knowledge about your field? The answer is no. And that's the added value of external brainstorming. You will get really different and fresh ideas. Once done, you can fill your list with all the ideas you will work on.
2. Associations of ideas and words
Following this internal and external brainstorming, let's say I will end up with 150 ideas. These are unranked ideas, which you will have to work on. I suggest that you try to find elements that will be linked, in order to make some kind of associations or correspondence between the words on your list.
The objective of these associations is to come up with original names related to your activity. Following this process, you will end up with a very short list. Let'sassume that I manage to get 10 company names
.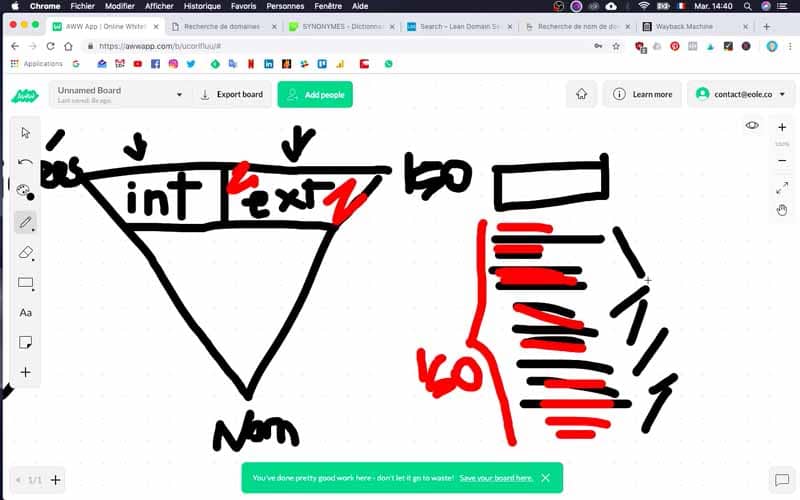 3. Check the results of these names in Google?
Now, we're going to try to narrow down this list of 10 company names again with the goal of getting just one at the end.
To do this, I suggest you simply type the 10 company names into Google. This way, you will be able to see if content related to these company names already exists.
This quick check is important, because sometimes these keywords are already widely used / exploited on the Internet, especially by authority websites. Therefore, it will be extremely complicated, if not impossible for you, to be well referenced at the beginning. So a quick search in Google allows you to see what comes up
.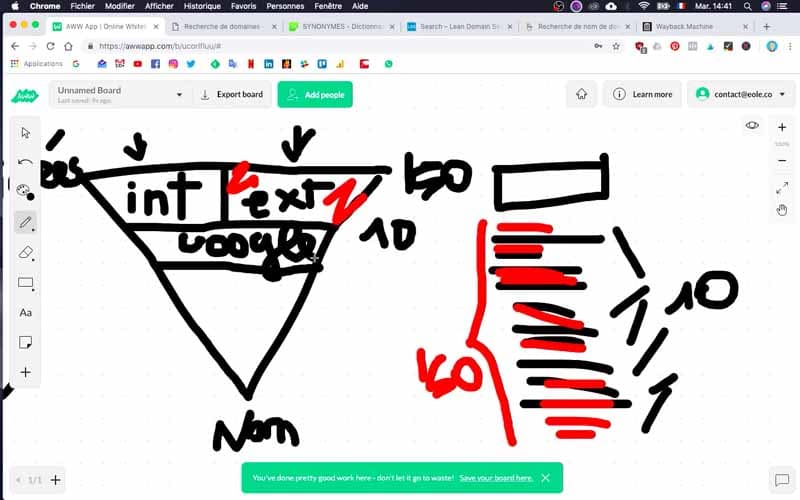 4. Is the domain name available?
An important element that will considerably reduce your list of ideas will be the availability of the domain name. Indeed, you will have to check this point quickly, because it is an essential element when choosing a business name.
Unfortunately, between ideas and reality, there is often a big gap, and sometimes the availability of the domain name plays the role of a reality check. For example, if you are looking to buy the domain name facebook.com, obviously, the domain name will not be available for purchase. So go back to your idea list, and check if the domains are available for purchase or not
.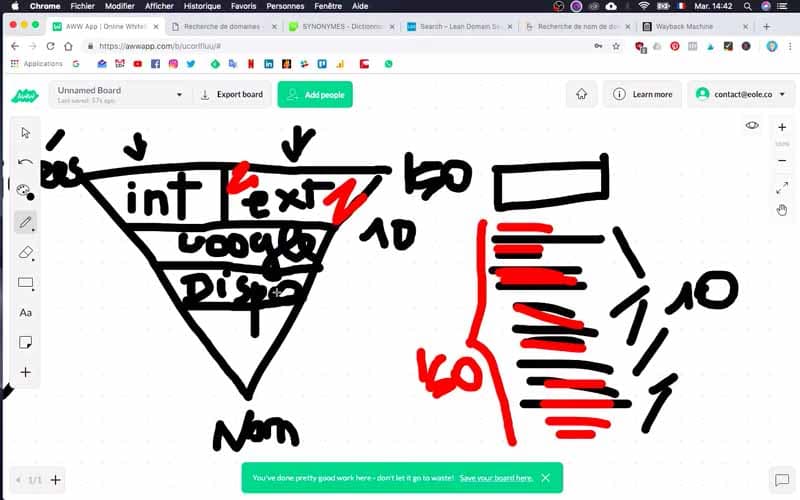 To do this, you can go to a site such as GoDaddy.com which will allow you to buy domain names. This type of website allows you to see the availability of a domain name, and also gives you the opportunity to purchase one if it is available.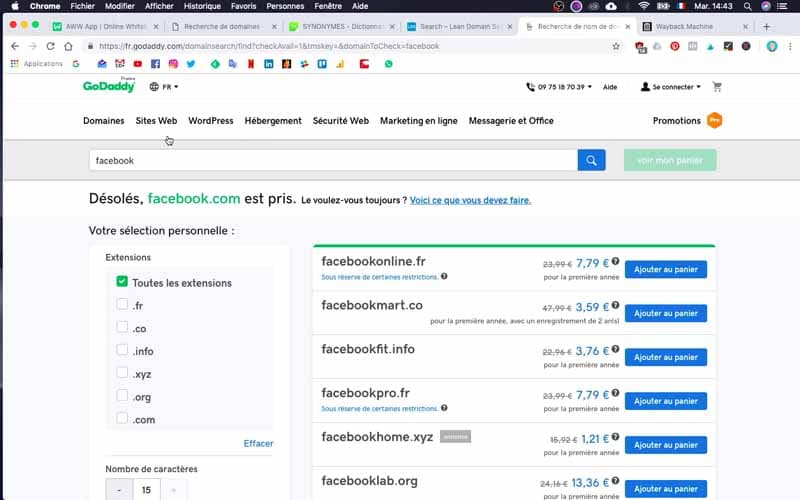 You can also use another sitecalled LeanDomainSearch.com. Like Godaddy, this website not only allows you to see if your domain is taken or not, but also offers you suggestions for names. So it can be an interesting tool to find an alternative to the first ideas you had
.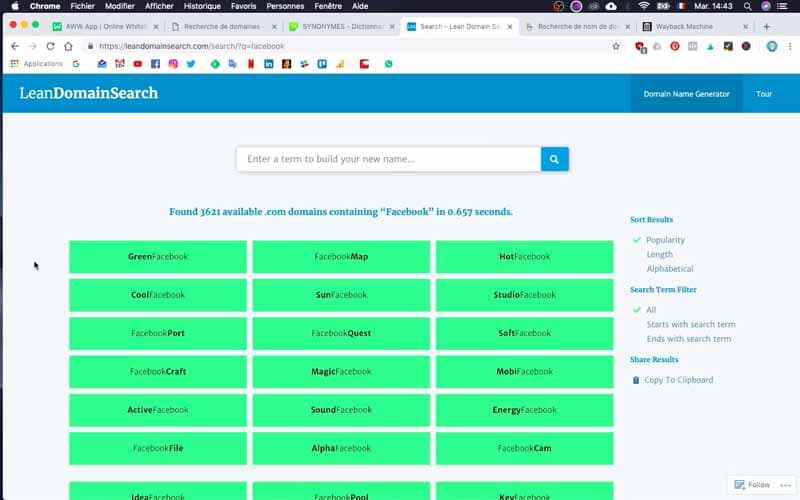 5. The history of the domain name
Once you have checked the availability, you can focus on the history of the domain name. Maybe this will come as a surprise to you, but in fact, when you go to buy a domain name, sometimes (not all the time) that domain has hosted a website in the past.
A quick note before we go on, if you buy this domain name, it means that it is available today. Therefore, you will be able to create the website you want without any problem. The only thing to check is the history of the domain name, in order to see the type of website installed in the past on the domain name.
The history of the domain name can have a direct impact on your choice of business name. Why? Simply because it can happen that the domain name you were buying is not virgin. Therefore, it may have hosted a website in the past.
Indeed, this is particularly problematic when the website in the past has been for example penalized by Google because of the presence of spam content, or more generally elements that do not respect the rules of Google.
The risk for you by buying this type of domain name is to be impacted, by paying the "broken pots" on a domain name that existed in the past, but that Google remembers for these bad practices.
So, beware of this point, as it can really impact your website and therefore your business.
If you want to buy a domain name that has no history, this is, let's say, the least risky situation, because you will start on a zero scale. The problem arises when you buy a domain name that has housed a penalized site in the past
Because you're going to get directly impacted, and rather than starting at zero, you're going to start at -50. So be careful with that
.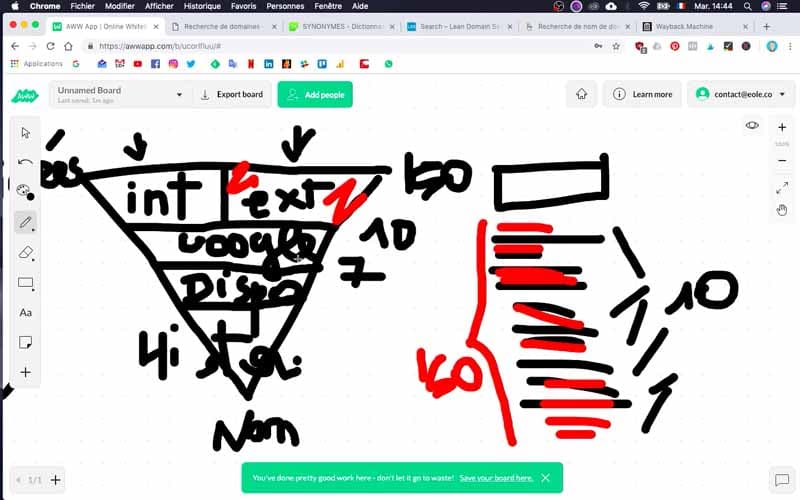 5.1 How to check the domain name history?
In order to check the history of the domain name, I recommend the following free site: waybackmachine.com. To use it, you simply enter the domain name you are interested in and click on "search". This way, you will be able to check if the website has had any activity in the past. In the example I took, I typed in facebook.com, and as you can see, the site has had quality content for several years now
.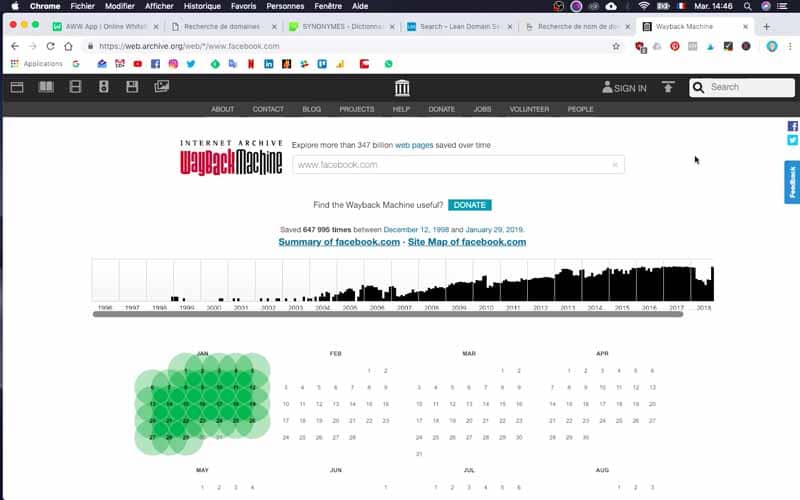 6. If you hesitate between two names, think in graphic terms
Now, you know the different elements that will allow you to check and choose your business name. Therefore, you may have ended up with one or two names. If you have doubts, and you are still hesitating, I recommend that you project yourself in graphic terms.
Indeed, the name of the company, the communication, the marketing, they are in the end very intertwined domains during your creation of company. For example, if you have a business, with a company name that evokes speed, the fact of having a red graphic charter can be extremely relevant. Another example, if you want to create a website that is rather related to nature, having a green graphic charter is also relevant.
In short, having a design approach by imagining your company's color palette can be a good way for you to choose one company name over another.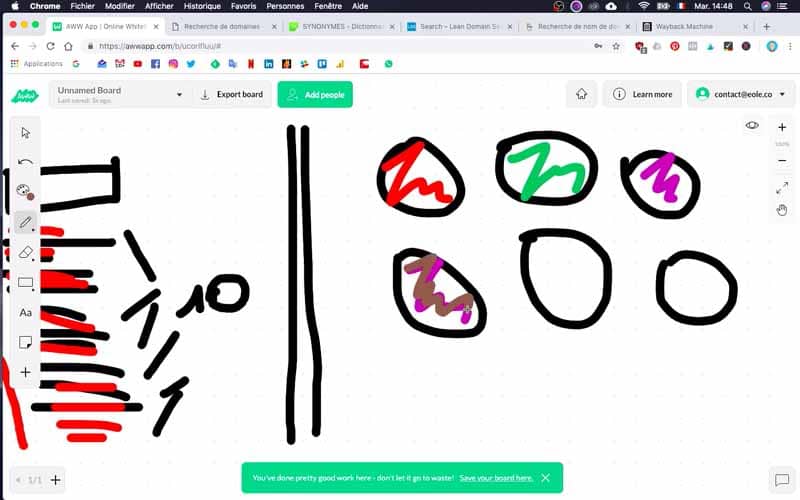 In my approach, I think it is important to think as soon as possible about the communication, the visuals, and this at the same time as the choice of the company name. So, don't lose that in the process.
To conclude, in this article, I had the opportunity to show you the methods I use to choose a company name. This includes brainstorming, checking domain names and business names on Google. For the moment, I haven't chosen a business name yet. And since I want to create my SEO consulting agencyconsulting agency, I'm going to play the game.
For that, I will follow the same method, but this time, not in a theoretical way, but in a practical way. I'll show you the different steps I'll go through to come up with a company name that suits me, and that is in line with my expectations.
See you soon for the rest of the adventure!