Some people think that newsletters have become "has-been" and on several occasions they have predicted its death
However, the figures are quite different: there are nearly 3.9 billion people who regularly use email, including 42.2 million in France with nearly 1.4 billion emails sent each day
In these times when digital marketing is booming, it must be said that newsletters have never been so popular
If you are interested in digital marketing, especially SEO, we have put together a list of "best SEO newsletters" that will be useful to improve your SEO.
SEO Newsletters – Benefits and discovering the best ones
Before revealing my selection of the best SEO newsletters to which you should subscribe, I first suggest you discover all the reasons to subscribe to a newsletter
What are the benefits of subscribing to a newsletter?
Subscribing to a newsletter has valuable advantages regardless of your business sector
Keep an eye on the competition
Newsletters are a great way to keep an eye on the latest content your competitors are publishing as well as their latest news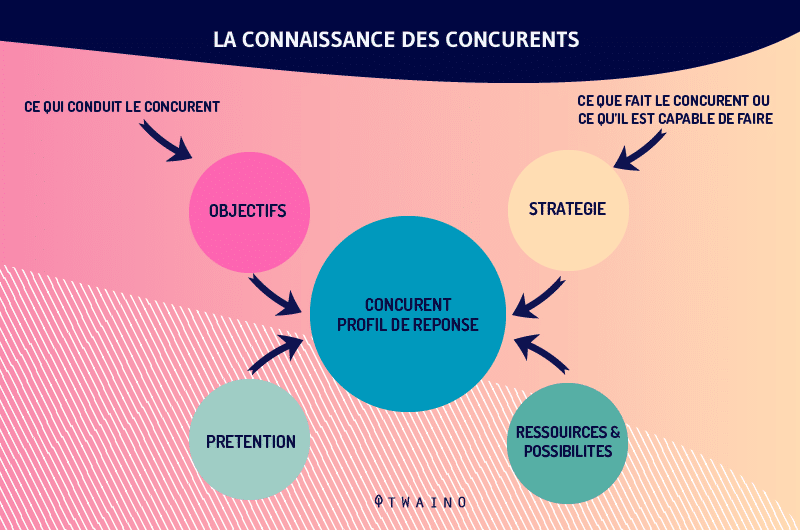 It's true that you can frequently monitor their websites and network pages to keep up to date
But the advantage of subscribing to newsletters is that you receive all the important information about the competitor directly in your mailbox. This is a valuable time-saver.
Be the first to know
One of the advantages of subscribing to newsletters, especially those of the media type, is also to stay informed about the latest trends in your sector of activity. If you're in the digital marketing business, for example, subscribing to relevant newsletters will allow you to be constantly aware of the latest innovations created in the field.Learn to better run your own newsletter
By discovering the contents and the distribution strategy of other newsletters, it is obvious that you will learn a lot about the contents shared, but also about the functioning of a newsletter. This can be useful if you want to set up your own newsletter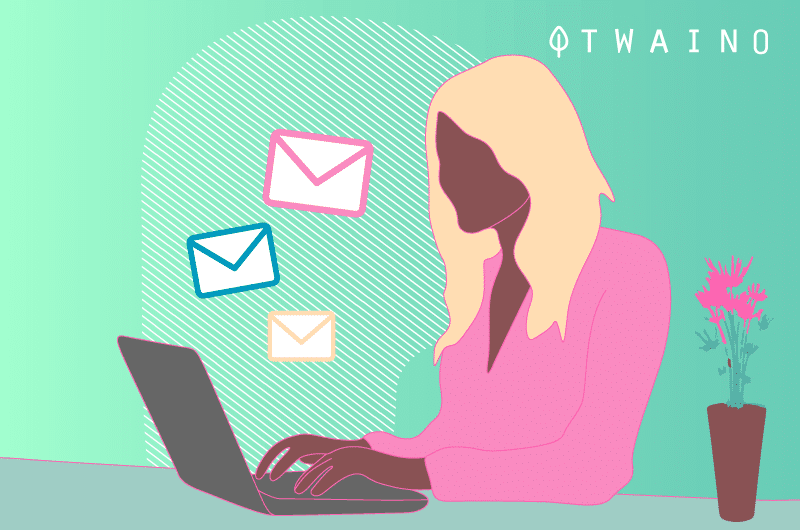 To do this, you can identify the assets that convinced you to continue to subscribe to certain newsletters and try to reproduce them in your own newsletter. For example, ask yourself what makes you want to read the emails of a particular newsletter, what are the elements that catch your attention the most
By looking for answers to these questions, you will find enough ideas to optimize your own newsletter
Benefit from exclusive content sharing
In order to hook their subscribers, many newsletters have understood that they need to share with their audience exclusive content that brings real added value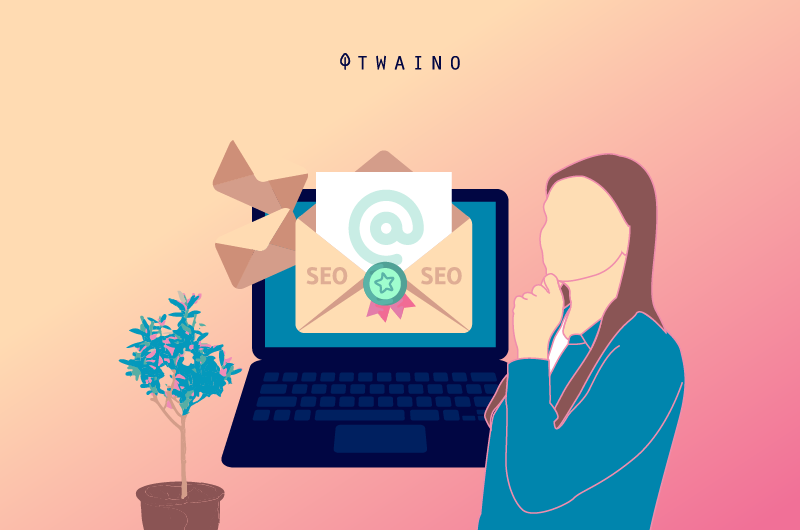 Being part of this audience represents a real opportunity for you to receive unique quality content that is not available everywhere on the Net
Belong to a community
Today, a newsletter goes far beyond a simple list of messages that you receive in your mailbox. It is a real community with which you can interact and share experiences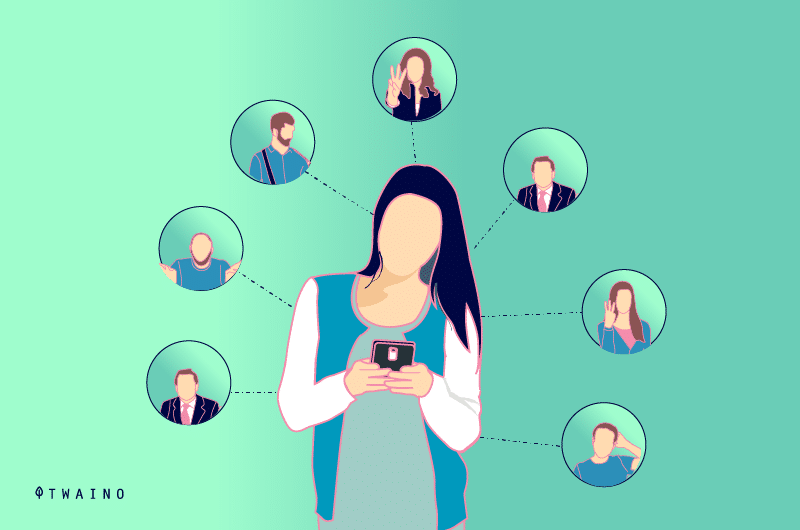 Newsletters now offer the possibility to leave comments on shared content for more personalized content
In addition, some sites link their newsletters to their Facebook or Linkedin profiles or even to discussion forums to encourage engagement between subscribers as a real community
Which newsletters should I subscribe to?
As we saw at the very beginning, there are thousands of newsletters on the web and it is impossible to read them all. The same goes for the list of newsletters I've put together for you. I don't recommend you to subscribe to all of them
Hence the importance of knowing which newsletters you should actually subscribe to
Generally, most subscribers only read 1 or 2 newsletters regularly. And this is understandable because of the personal occupations of everyone during the day
But personally, I recommend you to subscribe to a batch of 5 newsletters. Then, depending on the content you receive, unsubscribe from the ones you don't like and replace them with other subscriptions
Repeat the process as many times as you can until you have a selection of relevant newsletters that inform you enough about your industry, but without overwhelming you
So, to get started, I recommend you choose
A generalist SEO newsletter that deals with both new SEO approaches, how-to guides, definitions or any other form of interesting content about SEO
Then a newsletter specialized in SEO industry news
Then a newsletter specialized in your branch of SEO (backlinks, local SEO, technical SEO, SEO audit, content creation and optimization, etc.)
Another newsletter that shares tips and tricks on how to become a better professional in your field
And a "360°" newsletter to be aware of the news created in the rest of the marketing channels
To make it easier for you, here is a selection of "best SEO newsletters" that you can search and subscribe to
The best newsletters to learn and be aware of the latest SEO trends
1. Twaino
Language : FR
Frequency : Weekly
Subject : Marketing & Communication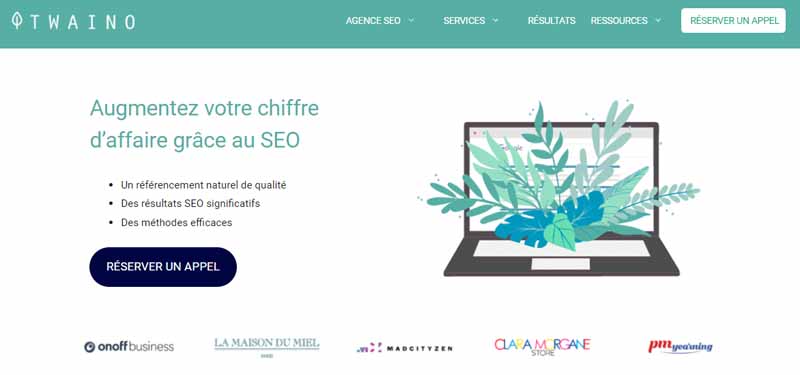 Twaino is an SEO agency based in the 17th arrondissement of Paris. Its goal is to help companies of all sizes and in all sectors to increase their visibility on the Internet through natural referencing.
To achieve this, the agency offers a wide range of SEO services such as
SEO campaign
SEO audit
SEO copywriting
Creation of personalized SEO illustrations
Backlinks campaign
Online SEO training.
The agency also has a Blog section on its website where carefully written and illustrated content is published. You can discover on this blog definitions of SEO terms, good optimization practices and web marketing in general
You can find a summary of these contents on the agency's newsletter. A free newsletter and for your first subscription the site offers you as a bonus
A List of 300+ SEO Tools [Free, Freemium & Paid] ;
A list of 144+ blogs to publish guest articles;
An SEO Competition Calculator;
An exclusive video on "How to go from 0 to 1000 visitors?"
And an immediate SEO Audit tool.
I subscribe to the Twaino newsletter
2. Ahrefs
Language : FR
Frequency : Weekly
Subject : Digital Marketing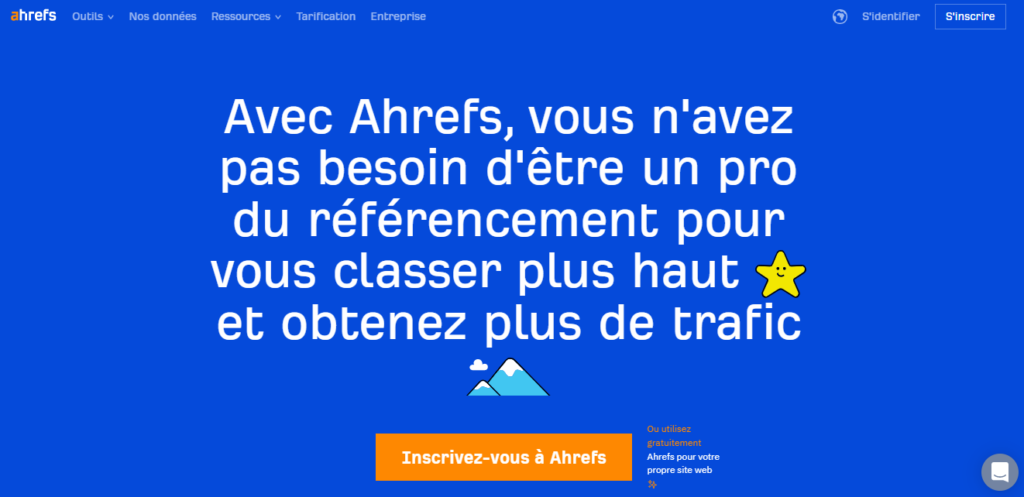 If you are a web marketer or even a simple internet user who often researches SEO, chances are you have already come across the contents of Ahrefs
This is a great website that regularly publishes in-depth and informative articles around all aspects of SEO
But Ahrefs is best known for its SEO tool of the same name which is highly acclaimed by SEO experts.
To strengthen the closeness with its users, Ahrefs makes a weekly digest of its latest blog posts that it shares only with its newsletter subscribers. To add more value, other types of exclusive content are also shared
I subscribe to the Ahrefs newsletter
3. Moderator's blog (BDM)
Language : FR
Frequency: Daily or Weekly according to your preference
Subject : Communication/ New technologies / SEO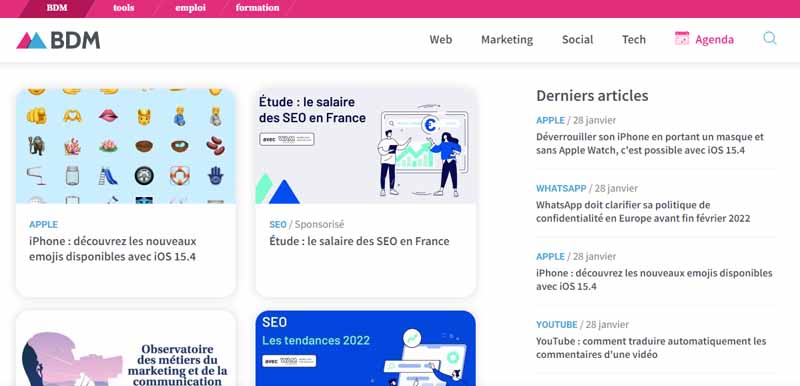 If you're not only a digital marketer, but also a technology and communication enthusiast, chances are you'll enjoy subscribing to the Moderator's Blog newsletter
Whether it's recommendations for the best digital tools, opportunities in digital, professional events… the Moderator's Blog succeeds perfectly in gathering all the news on digital and social networks in its newsletter
It aims to offer quality content to help web entrepreneurs build a better marketing strategy
And to achieve this, BDM offers two forms of newsletters to choose from: a daily newsletter shared every day, every morning, and a weekly newsletter sent every Friday.
I subscribe to the Moderator's Blog newsletter.
4. Audrey Tips
Language : FR
Frequency : Weekly
Topic: SEO/Social Media/Content Marketing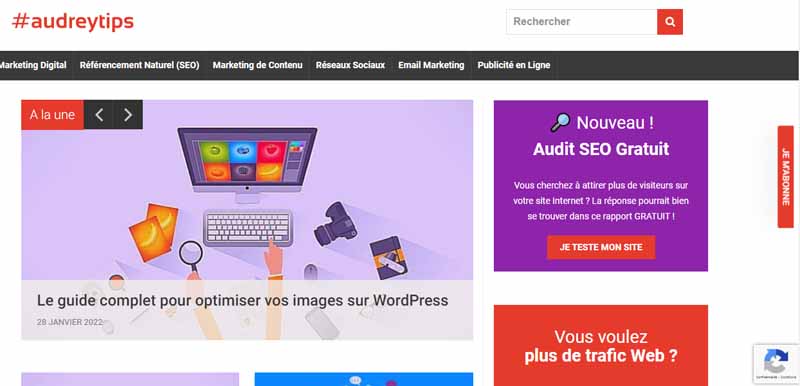 Are you looking for a newsletter that deals with SEO, social media and content marketing?
Or do you have a business and want to attract new prospects with a good marketing strategy?
This newsletter is really for you. You'll find well-written blog posts that are accessible to everyone, from beginners to digital marketing experts
The newsletter is sent out every Friday and includes the articles published during the week on the site's blog as well as other exclusive content
I subscribe to the Audrey Tips newsletter
5. HubSpot
Language : FR
Frequency : Weekly
Topic: SEO/Social Media/Content Marketing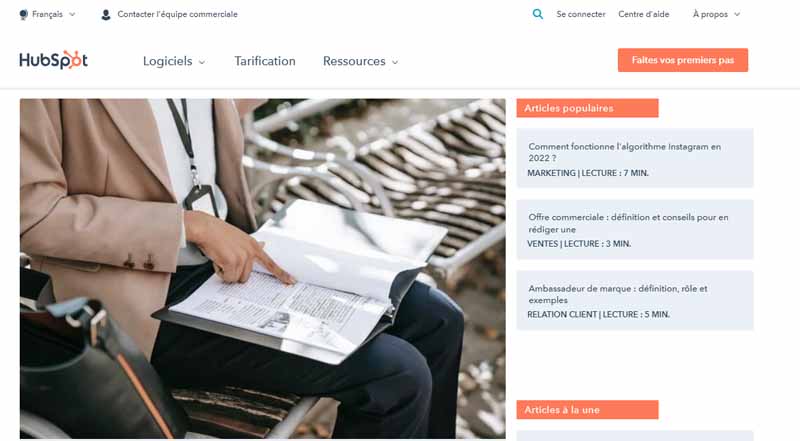 HubSpot remains a reference when it comes to content marketing newsletters. The site offers each week
The latest blog posts related to digital marketing, sales and customer relations
A document (guide, study, model…) for free download
As well as the latest news in the field of digital marketing
I subscribe to the HubSpot newsletter
6. Neil Patel
Language: EN
Frequency: Daily
Topic: Digital Marketing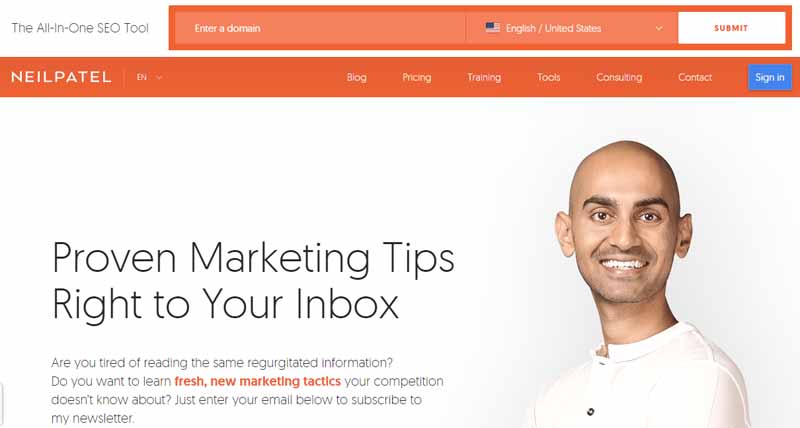 Neil Patel remains one of the biggest players in the SEO world thanks to his quality content and SEO case studies. Subscribing to the site's newsletter would be an excellent opportunity to gain a deeper understanding of the inner workings of search engine optimization
You will receive tips, tutorials and guides on SEO techniques directly in your mailbox. Resources that are useful for improving your website's traffic and visibility on search engine pages
Also, if you already use Ubersuggest, the SEO tool created by Neil Patel, you will appreciate this newsletter more because most of the tutorials sent are based on this tool
I subscribe to Neil Patel's newsletter
7. WebRankInfo
Language : FR
Frequency: Weekly
Subject : Internet, Technologies, Media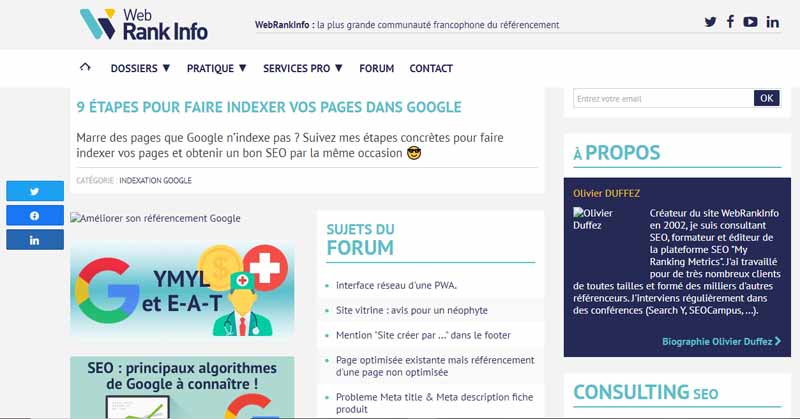 Webrankinfo is undoubtedly one of the largest French-speaking portals on SEO
With more than 1,000 carefully written blog articles to its credit, the platform remains the perfect melting pot for understanding how search engine algorithms work, discovering the tools needed for SEO, getting tips and tricks to improve your SEO strategy, etc.
By subscribing to the site's newsletter, you will receive directly in your mailbox every Tuesday, a reminder of published content and informative discussions collected from the site's forum
A little plus: unsubscribing is easy with just 1 click
I subscribe to the Webrankinfo newsletter
8. Moz Top 10
Language : EN
Frequency : Bi Weekly
Subject : Digital Marketing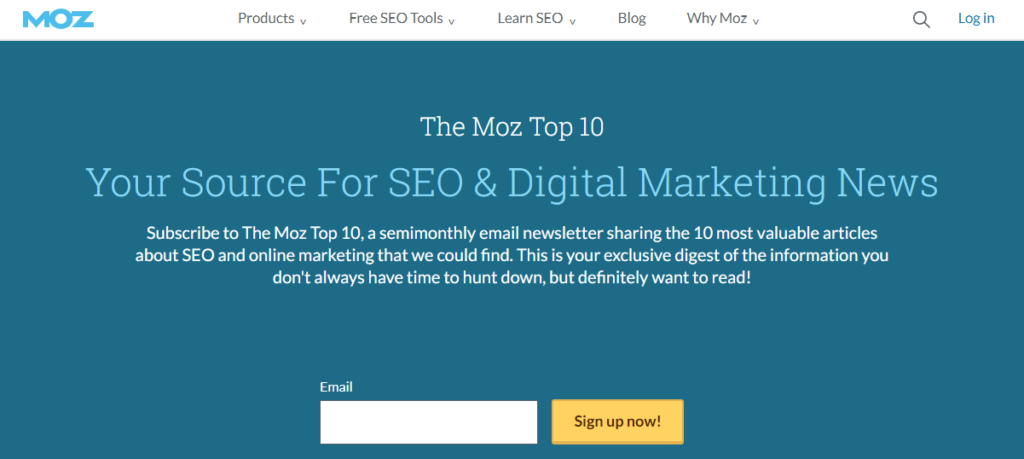 Moz Top is one of the qualitative newsletters you should receive in your mailbox if you want to understand SEO and be aware of the latest trends in the field
Every two weeks, the site makes a ranking of the 10 "best articles" published during the last 15 days on the web that it sends exclusively to its newsletter subscribers
More interestingly, the site periodically shares invitations to webinars that you can attend if you are a subscriber to their newsletter.
I subscribe to the Moz Top 10 newsletter
9. SEMrush
Language : EN
Frequency : Biweekly
Subject : Digital Marketing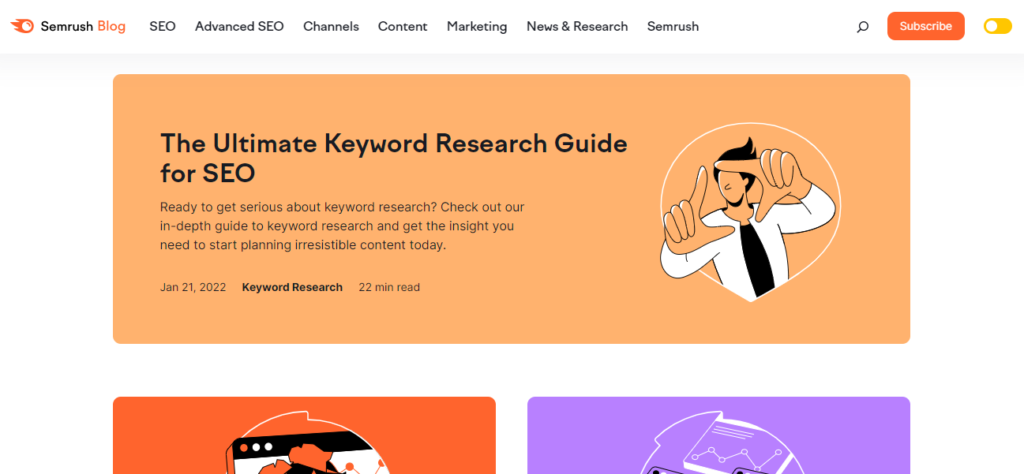 In the SEO industry, SEMRush is not to be introduced anymore. It is one of the reference companies in the field
The company is mostly known thanks to its SEO tool which is very popular among SEOs. SEMRush also has a blog rich in quality content such as guides, tutorials, tips and tricks to help its users improve the visibility of their websites on search engines
In order to allow its subscribers not to miss anything, SEMRush shares every two weeks a compilation of its latest best publications
On the program, discover interesting contents about keyword research, SEO content optimization, good business strategies, etc
I want to subscribe to the SEMRush newsletter
10. Moz's blog
Language: EN
Frequency : Weekly
Subject : Digital Marketing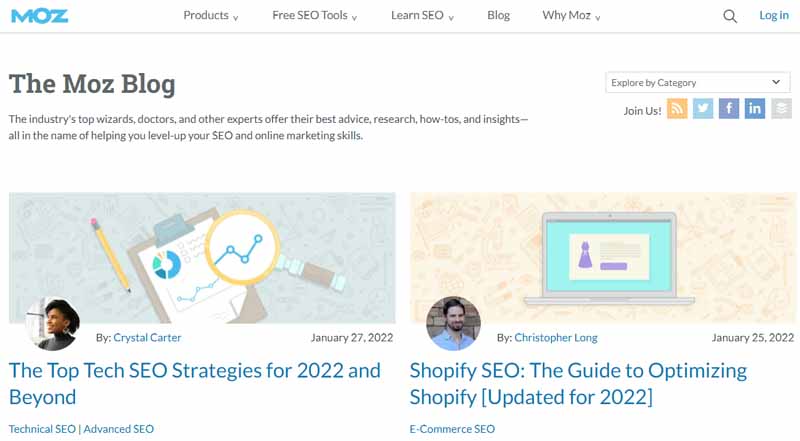 Yes, you're right, Moz has two different newsletters. The first one we saw a little bit above is dedicated to list the top 10 articles published by other sites related to SEO
The second one is used to share exclusively the contents produced by Moz itself
Each week, a selection of 3-5 of the latest blog posts from the site are sent to subscribers' inboxes. Carefully crafted articles that focus on how to learn SEO and improve a website's ranking in search results
I subscribe to the Moz newsletter
11. Shopify Blog
Language : FR
Frequency
Topic: Webmarketing & E-commerce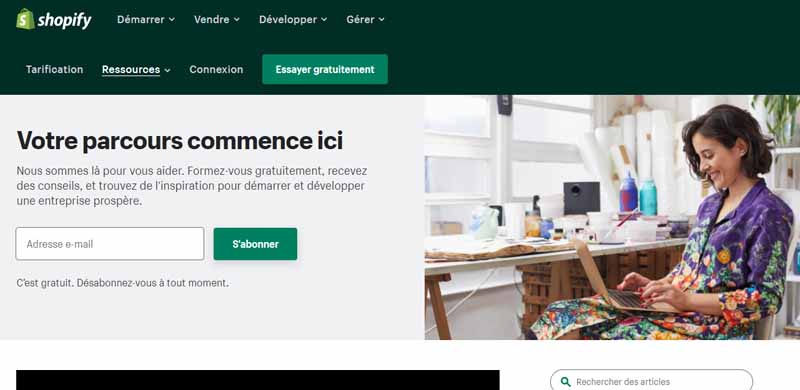 If you have an e-commerce store, chances are you know Shopify. It's one of the best e-commerce website building solutions in the world with great SEO optimized templates
But the platform doesn't stop there. It also offers free content on its official blog. Most of these contents can be found in the platform's newsletter
So if you have a Shopify store, subscribing to the newsletter would be a great help for you to follow the best SEO practices on Shopify
I subscribe to the Shopify Blog newsletter
12. Webmarketing & Co'm
Language : FR
Frequency
Subject: SEO and SEA/Social Media/E-commerce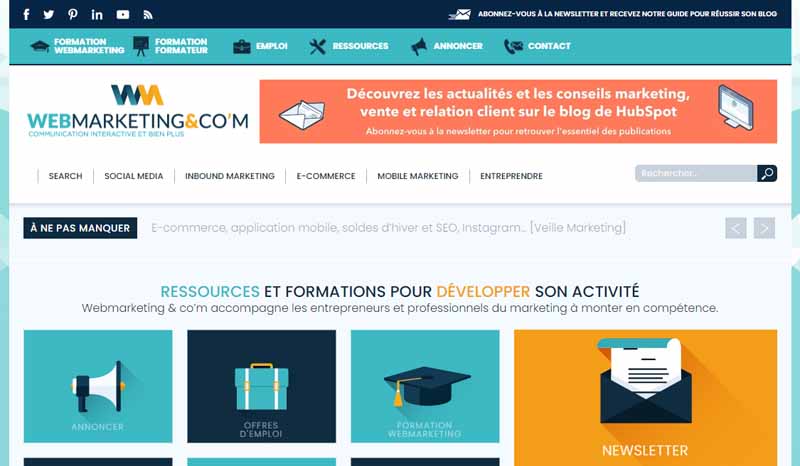 Webmarketing & co'm is one of the best newsletters dealing with digital marketing. The newsletter's mission is to support entrepreneurs and various marketing actors by sharing quality resources
In addition, after subscription, Webmarketing & co'm offers a free bonus guide on how to "Succeed with your blog". This can be useful to attract new visitors to your professional website.
I subscribe to Webmarketing & co'm newsletter
13. Think with Google
Language : EN
Frequency:
Subject : Marketing strategy & innovations/Google tools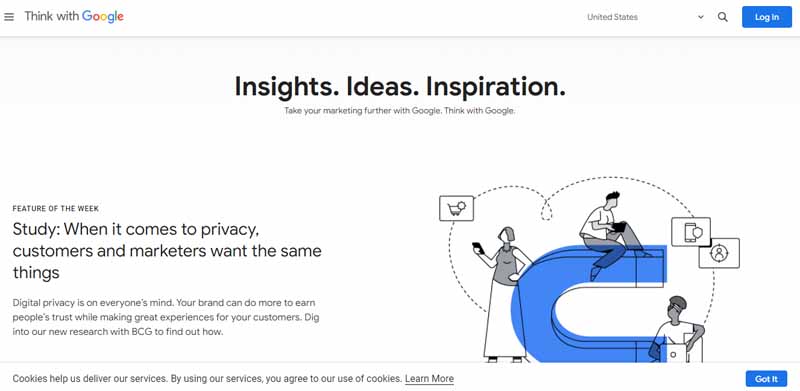 This is a website created by the online search giant, Google, where you can discover articles and research reports to better understand the digital world.
You will also discover contents to improve your marketing with Google as well as all the tools that the search engine offers
Think with Google is available in French with a newsletter also in French to which you can subscribe to not miss anything.
I subscribe to the Think With Google newsletter
14. LeptiDigital
Language: FR
Frequency: Bimonthly/Monthly
Subject : SEO/SEA/Social Media
Get all the latest news on digital marketing with the Leptidigital newsletter. On the agenda, detailed content on social media, search engine optimization (SEO and SEA), e-mailing, SMO and many other topics to enrich your knowledge in digital marketing
I subscribe to the LeptiDigital newsletter.
15. La Fabrique Du Net
Language : FR
Frequency: Weekly
Subject : Web marketing/Web site creation/E-commerce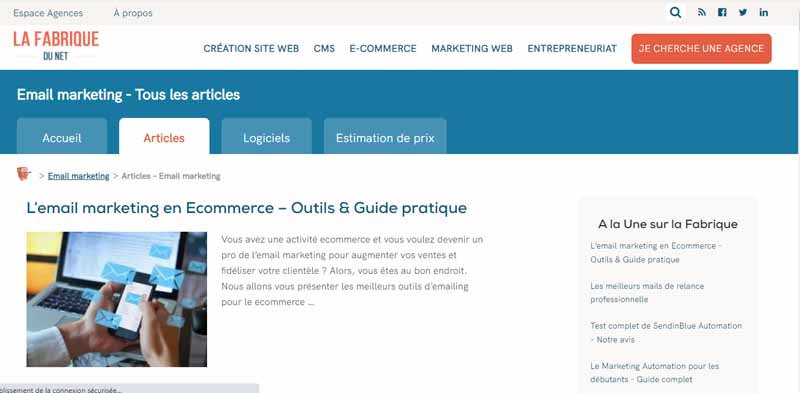 With the newsletter of La Fabrique du Net, be at the heart of the digital marketing industry news. The site offers interesting articles to discover in the form of guides, sheets and expert advice.
You will also find comparisons of tools and solutions to improve your current marketing strategy.
Receive all this directly in your mailbox by subscribing to the La Fabrique Du Net newsletter
I subscribe to the Fabrique Du Net newsletter
16. Href
Language : FR
Frequency : Weekly
Subject : Marketing & Communication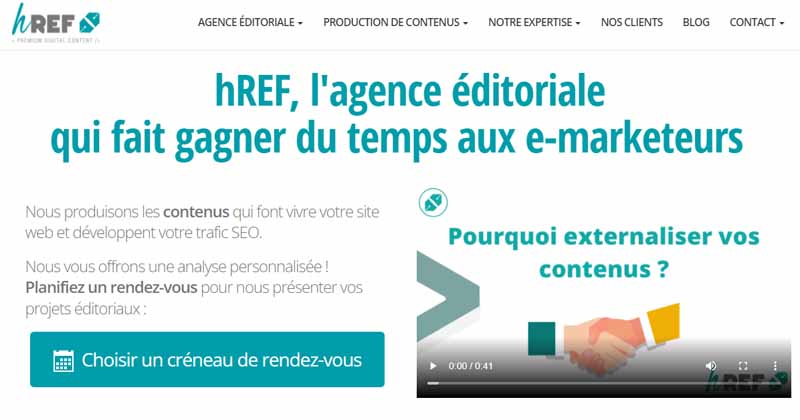 hREF is a web editorial agency specialized in inbound marketing and SEO optimized content creation
The agency also has a newsletter to share with its subscribers best practices for a better editorial strategy through blog articles, case studies, etc
I want to subscribe to the hREF newsletter
17. Abundance
Language : FR
Frequency: Weekly
Subject : Internet, Technologies, Media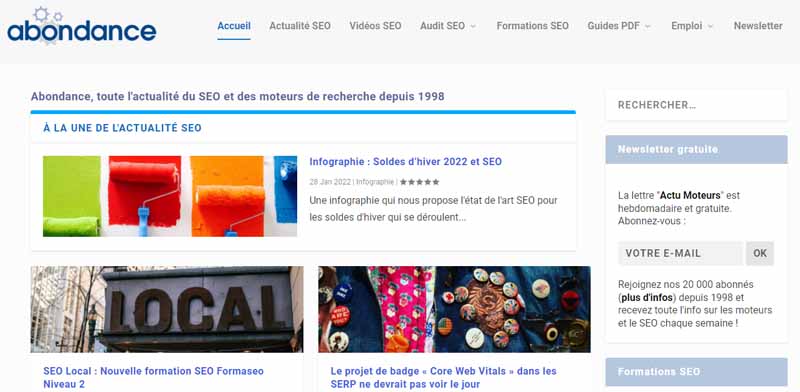 Abondance remains a reference in terms of news on SEO and search engines. The site's newsletter has been around since 1998 and helps new technology and Internet enthusiasts stay on top of the latest news.
As a subscriber of the Abondance newsletter, you will be entitled every Thursday to web press reviews, tips, infographics, guides… that deal with new trends brought to the world of SEO
It can be about new SEO solutions, study results, algorithm changes made by search engines, etc
I subscribe to the Abondance newsletter
18. Arobasenet
Language : FR
Frequency: Daily
Subject : Internet, Technologies, Media
Arobasenet is a newsletter that immerses you in the heart of the news on social media and SEO. Don't miss any more
The evolution of social network markets
The functioning of online search
Search engine optimization techniques
Paid search
Artificial intelligence
And much more
I subscribe to the Arobasenet newsletter
19. Eskimoz
Language : FR
Frequency : Weekly
Subject : Digital marketing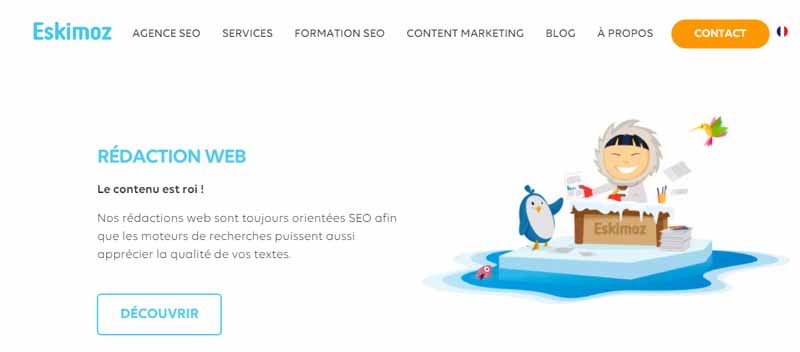 Eskimoz is an SEO agency specialized in natural referencing which has set itself the mission of accompanying companies in their quest for visibility on the Net.
To achieve this, the agency offers SEO services, but also has a newsletter to share with its subscribers exclusive content to help them improve their e-reputation, avoid Google penalties, respect SEO best practices ..
I subscribe to the Eskimoz newsletter
20. 1min30
Language : FR
Frequency : Weekly
Subject : Digital Marketing
This is a website on which you can find quality content written mainly around topics related to digital marketing
The particularity of the site is to produce concise articles, but sufficiently explicit to allow the readers to understand the message conveyed in only 1min30 of reading.
To get more tips and tricks on digital marketing, you can subscribe to the newsletter
I subscribe to the 1min30 newsletter
21. Le Journal Du Net
Language : FR
Frequency : Weekly
Subject : Internet, Technologies, Media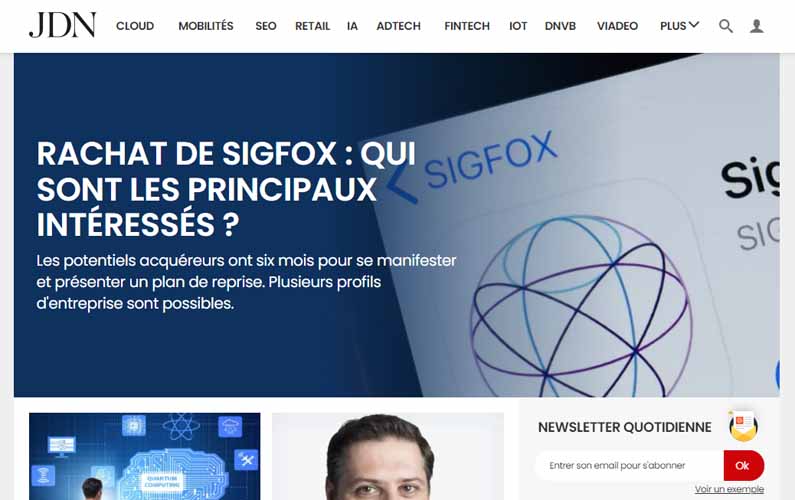 Le Journal Du Net is a reference site for information on digital technology. Thanks to its newsletter, you can receive directly in your mailbox all the news about new technologies. On the agenda: SEO, Big Data, AI, Fintech, Ad Tech, etc
I subscribe to the Journal Du Net newsletter
22. Mangools
Language : FR
Frequency : Weekly
Subject : Internet, Technologies, Media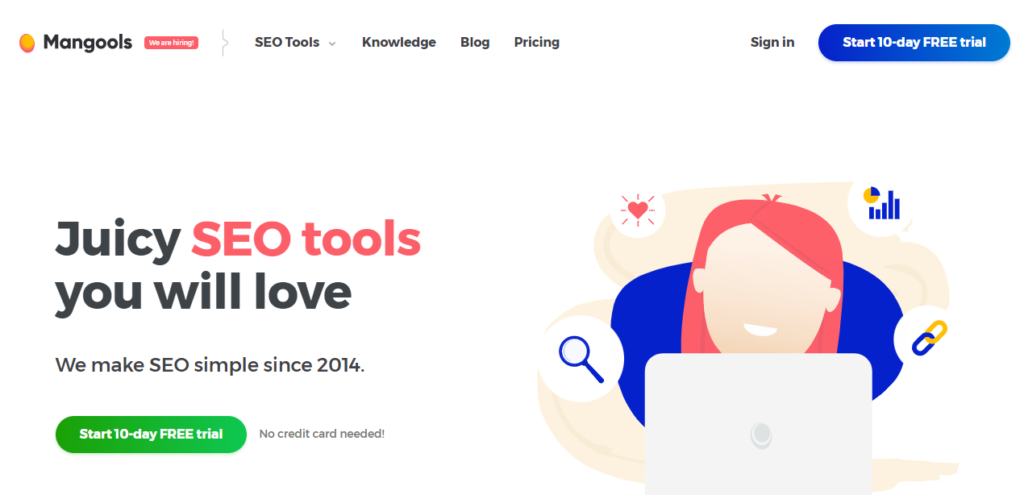 Mangools is a major blog on search engine optimization. You'll find a lot of content in the form of guides, articles and case studies that review the subtleties of on-page and off-page SEO, keyword research, competition analysis, etc.
By subscribing to the site's newsletter, you will receive a monthly selection of their best latest publications.
I subscribe to the Mangools newsletter.
23. Submit
Language : FR
Frequency : Weekly
Subject : Netlinking
A free SEO watch.
I subscribe to the newsletter of Soumettre.
Frequently asked questions
Why create a newsletter?
Have its own newsletter has several advantages such as
Cost reduction: The first advantage with the creation of a newsletter is that everything happens online, so you do not need to invest money in the purchase of materials (paper, envelope) or time for a workforce
A quick strategy to implement: The other advantage of creating a newsletter is the speed of its implementation compared to the traditional method of sending mailings. Here, there is no need for printing or wrapping
You can send an email to more than a hundred recipients in just a few minutes
A simple and easy to implement strategy: In addition to the speed that can be noted, the creation of a newsletter is especially simple and easy to implement
You will just need a simple computer and without even a special skill to create your newsletter from anywhere
An interactive strategy: One of the advantages of the newsletter is the possibility to make it interactive
Here, you can set up your newsletter so that your subscribers' responses come to you via e-mail marketing. This can be a response via your website, from a survey, from a contest or from a contact form
Newsletters can be scalable: When sending a newsletter, you don't have to include all the information in one e-mail. You can for example refer to certain details by creating links to your website
On the one hand, this will save you time, but it will also allow you to redirect your readers to discover the extent of your website's contents
Newsletters offer a better return on investment: Newsletters offer more conversions and cost next to nothing, which is a better return on investment for your strategy
Moreover, if your email marketing is done right, it could even offer you a better (ROI) return on investment than other traditional marketing solutions
Strengthen the closeness with your audience: When your recipient receives exclusive and personalized content, he can feel privileged with a real sense of closeness between you
Drive traffic to your website: When you receive more subscribers in your newsletter, a good portion of them can convert into visitors for your website if you strategically insert call-to-action buttons that redirect them to your website
Make your offers better known: Newsletters are an excellent way to make your offers, services and/or expertise better known.
How to write a newsletter?
If you also want to create your own newsletter, here is a list of 12 steps to follow
Define the objectives of your newsletter
Set up an editorial calendar for the distribution of the newsletter's contents
Each e-mail must address a single theme at a time
Use the wording SUBJECT of each email to attract the attention of the readers
The SUBJECT of each email must contain at least 50 characters, including spaces
Implement a catchy newsletter template
Personalize each email by using the first name of each reader on your mailing list
Include in your emails valuable content that provides real added value to your readers before proposing your commercial offers
The most recommended days to send your emails are Tuesday, Wednesday and Thursday
The most recommended times to send your emails are 10am, 2pm, 8pm and 6am
Find the right balance, don't be too infrequent or too frequent in sending your emails
What are the mistakes to avoid when writing a newsletter?
To succeed in writing your newsletter, here are some mistakes to avoid
Not setting objectives before starting: It is important to know why you want to create a newsletter. Do you want to make it a secondary channel to increase your sales? Or a channel to discover your seminars or services to build customer loyalty? Be clear on this before you start
Don't overwhelm your audience with emails: It is important not to send too many emails to your readers in a short period of time. They may feel overwhelmed and unsubscribe from your newsletter.
Propose topics that are not relevant: You need to be careful about what you share with your subscribers. Your content must be qualitative and catchy enough to keep your readers loyal. Also, it is important to diversify your content. Don't talk about your commercial offers all the time. Add value to your content as well. This will increase your credibility and reader trust
Not offering a better experience on mobile devices: Many Internet users are increasingly using their cell phones or tablets to connect to the Internet. Having a poor display on small screens can affect your email marketing strategy. That's why it's important to use the necessary tools to optimize the rendering of your e-mails on small devices.
Conclusion
As we can see, newsletters have countless benefits for both subscribers and authors
Together, we have reviewed these advantages, but also about twenty of the best SEO newsletters, both French and English, that you can search and subscribe to the ones you consider relevant for you
However, I would like to remind you that this is not necessarily an exhaustive list and I am open to any suggestions
If you know of any other quality SEO newsletters that I forgot to mention, please feel free to mention them in the comments
Thanks and see you soon!