The importance of SEO is no longer to be proven, especially since the statistics show that
53.3% of web traffic comes from organic traffic;

68% of online experiences started with a search engine

And more than 60% of web traffic is distributed among the first 3 results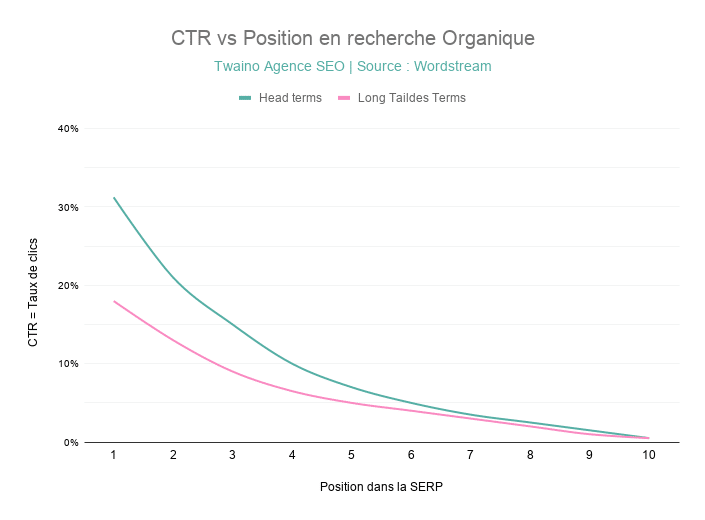 All these points prove that it is essential to be present in the first 3 results of SERPs if you want to have a good visibility on the web.
For this, your online presence must be accompanied by a process of optimization for search engines.
However, the question that arises is how to implement an optimization strategy and who should be responsible for its implementation
The answer to this question is not always obvious, but it should be the result of sound thinking
Either way, you do it yourself or you entrust it to someone else. This can be a freelance consultant or an sEO agency agency in Paris
If you choose an SEO agency, I propose to show you in this article the different tips and practices to take into account to make a good choice.
Chapter 1: SEO Agency: Definition and importance
Here you will find what is meant by SEO agency and the importance it has for companies
1.1 What is an SEO agency?
Generally speaking, agencies are structures, institutions or organizations that offer services in a specific field
The services can take the form of support, advice or recommendations.
From there, the SEO agency can be defined as a structure specialized in the field of natural referencing.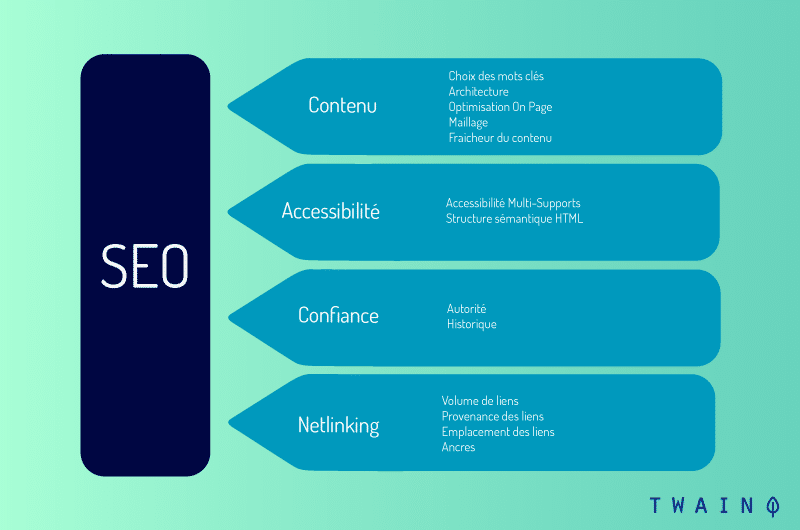 It offers services that cover the field of SEO and responds to the various concerns of companies or individuals regarding the optimization of their websites in search engines
In a more in-depth way, the SEO agency helps websites to improve their position in the search results thanks to the implementation of a SEO strategy
1.2) What is the importance of an SEO agency for companies?
The importance of an SEO agency is reflected in the different advantages that their solicitation offers to companies. Following this reasoning, here are different advantages that justify the importance of soliciting them:
1.2.1. An expertise in the field of SEO
When you entrust the referencing of your site to an SEO agency, you are sure to benefit from the experience and know-how of a team of professionals in web referencing.
They will be able to analyze your site and implement professional strategies to optimize it.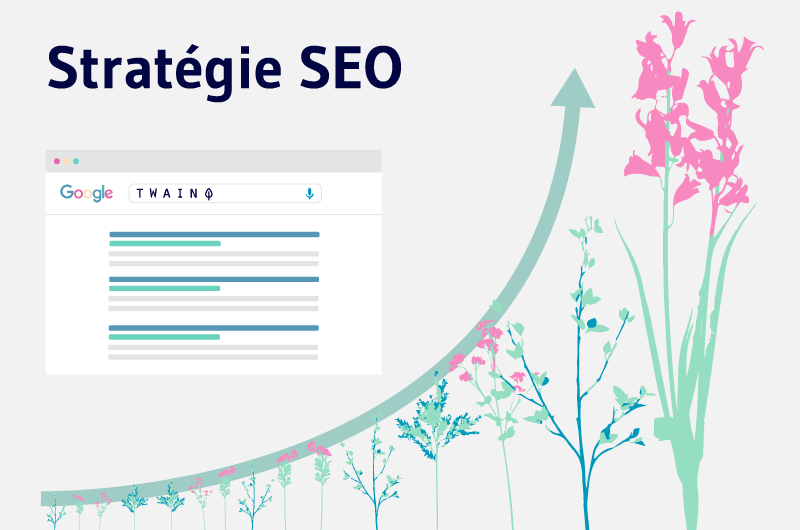 Moreover, they will help you understand the problems the site is experiencing and the actions you need to take to correct them
They will also know how to use and interpret the results of the different analysis tools to guarantee you a quality work.
1.2.2. An opportunity to save time
The realization and implementation of an sEO campaign campaign requires a lot of time.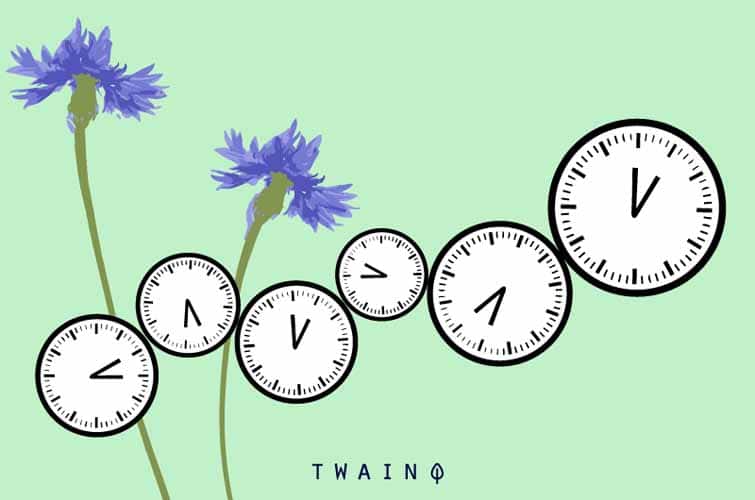 You can therefore entrust it to an agency in Paris and use this time to take care of other aspects of your business.
Moreover, by hiring an SEO expert, you are safe from mistakes that would require time to be corrected.
1.2.3. Save money and make your site profitable
If you are a young company, you may not have the means to manage an in-house SEO team. Because the creation of this team would incur new expenses that you are not necessarily able to support.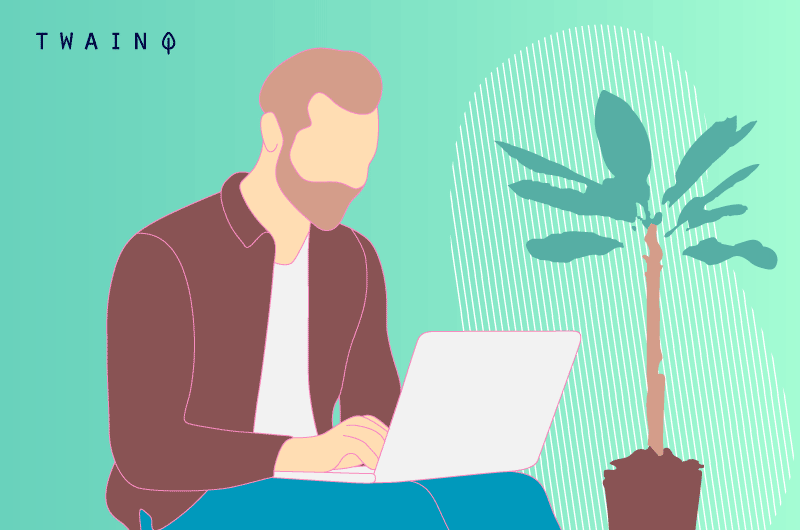 The recommended solution would then be to turn to an SEO agency. This will allow you to make savings
Also, it can happen that the actions carried out by your SEO agency bring enough traffic to your site
You will be able to make a turnover which covers the expenses engaged in the referencing
1.2.4. Have an up-to-date site with regard to the rules of the search engines
Since the SEO expert is aware of the evolution of search engines, he knows the best practices to follow when optimizing a website.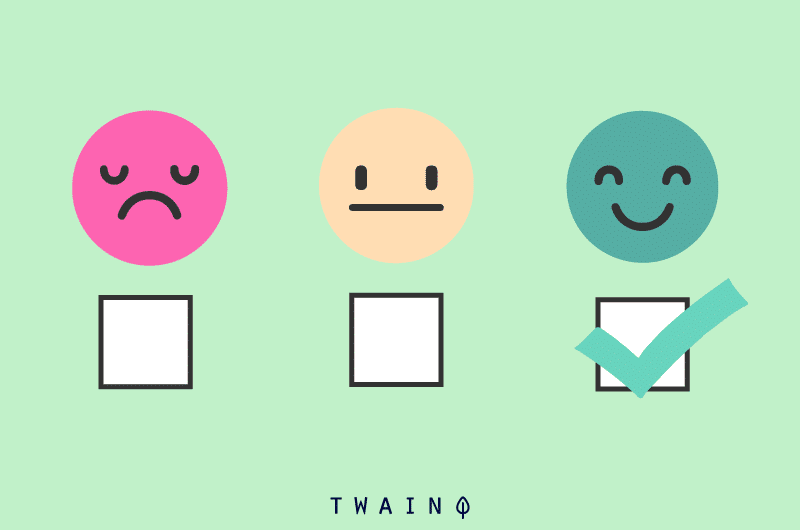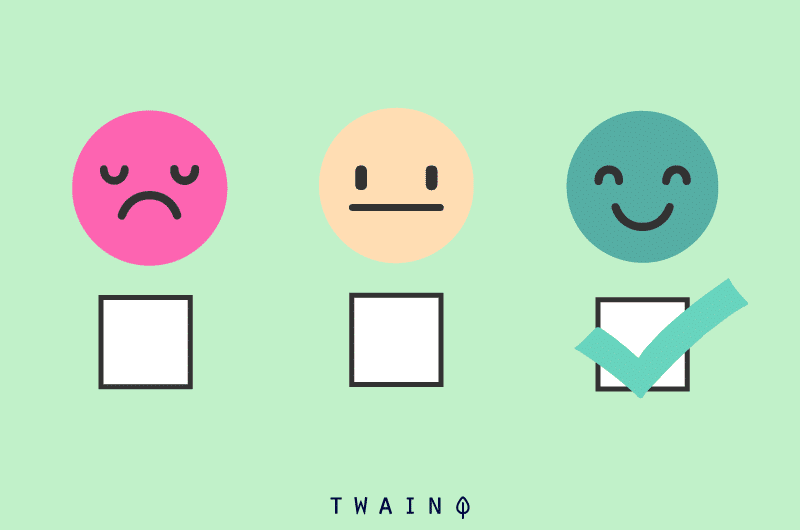 He will make sure that your site is in harmony with these different practices.
Moreover, he will be able to identify the elements that block the potential of your site in order to improve them.
1.2.5. Benefit from regular SEO maintenance
As you already know, SEO is not a static process.
You must indeed follow your strategy and adjust it as the results obtained.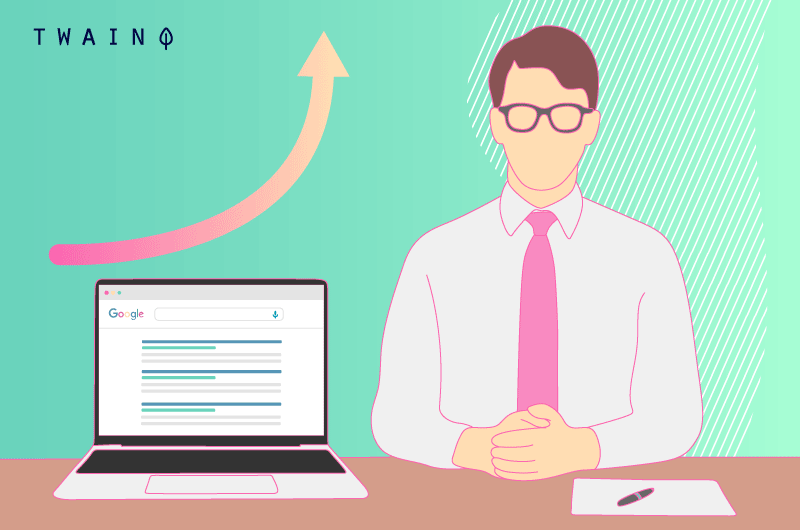 As the follow-up is not always obvious and serious when done by yourself, your SEO Agency in Paris will be the best to accomplish this task properly.
1.3. When to call an SEO agency in Paris?
Among the different reasons that can push you to contact an SEO agency, there are
1.3.1. The launch of your website
Instead of waiting until you have difficulties before contacting the SEO agency, it would be wise to call them before the launch of your website
This will prevent you from making decisions that can negatively influence the SEO of your website.
In addition, it will allow you to start driving organic traffic to your site as soon as possible.
Also, by consulting an SEO expert before launching your website, you can be sure that the site is submitted to Google and that your web host is both secure and efficient
1.3.2. Redesigning your website
When you plan to redesign your website, you should also consider consulting an SEO consultant
This is for the simple reason that the redesign of your website can heavily affect your SEO.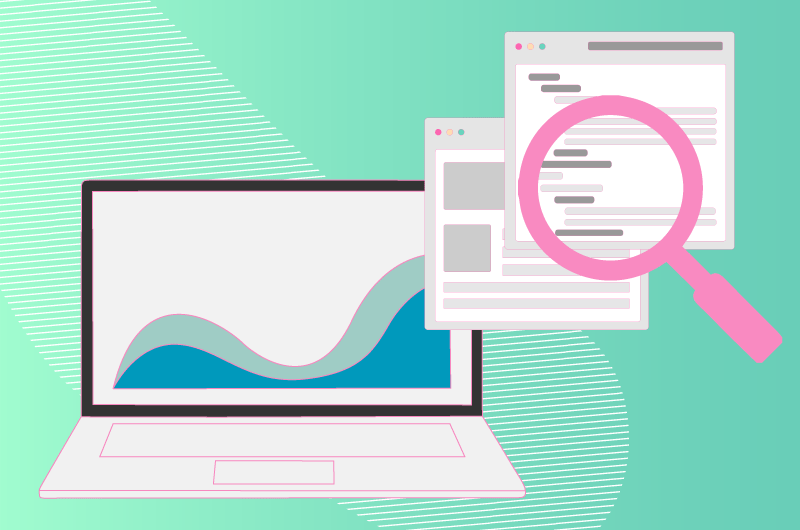 Indeed, since you are touching important elements such as the structure of your site, it is possible that the redesign of your site will influence elements such as traffic volume and ranking
Hiring an SEO agency will help you make sure that the redesign is beneficial to you
1.3.3. The fact that you are penalized by Google
Google's primary ambition is to drive users to relevant results.
To achieve this, it deploys different algorithms that select and rank results based on well-defined criteria
Following this principle, sites that do not respect Google's criteria are abandoned in favor of those that do
Similarly, the use of practices aimed at deceiving the search engine in its ranking sometimes even prevents you from appearing in their search results.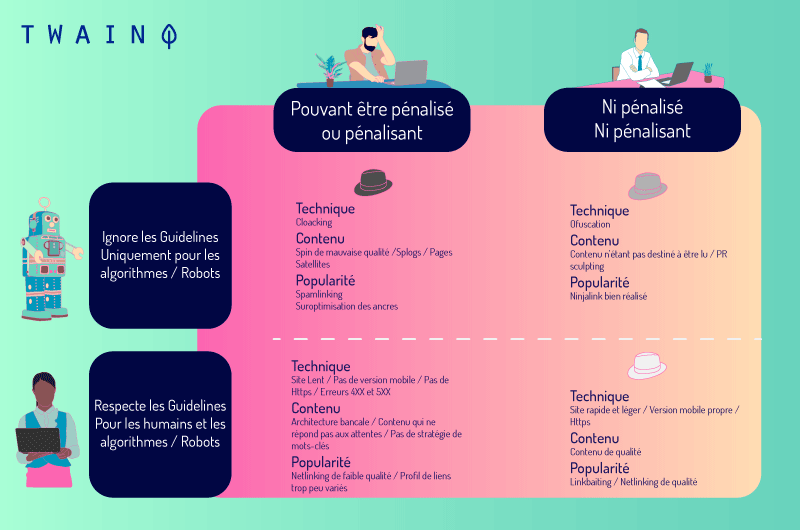 In these conditions, it would be relevant to quickly call your SEO Agency in Paris
It will be able to quickly find a solution to remove the penalty.
1.3.4. When you have difficulties to reach the set objectives
When you encounter difficulties in achieving your goals, you should ask yourself questions and seek an outside opinion to better understand what is going on.
From this perspective, hiring an SEO agency seems like a very good idea.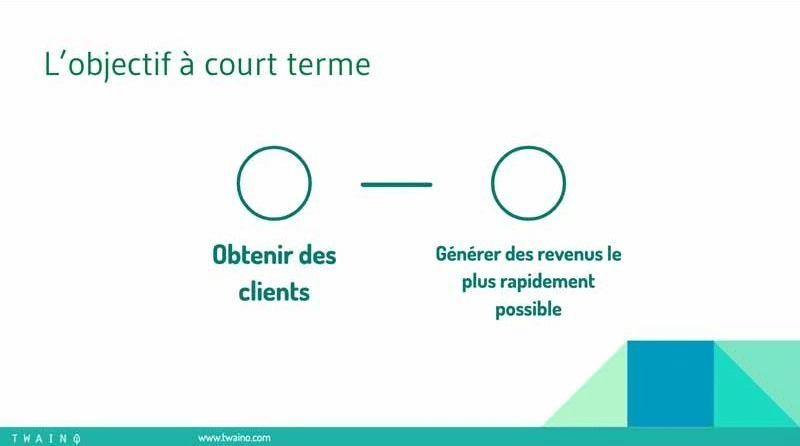 You can also call an agency near you in Paris when you notice that your results start to drop.
When you find yourself in these situations, it is often difficult to get back to a better position easily
You will need an agency to help you understand what is wrong and implement a good optimization strategy.
Now that you know what an SEO agency is and why it is important, find out in the next chapter the different services they can offer.
Chapter 2: SEO Agency in Paris – Services offered and costs
In this chapter, I propose you to discover the different services that an SEO agency can offer you. I will not fail to give you an overview of the cost of these services
2.1. What are the different services that an SEO agency can offer you?
To identify the different services that an agency can offer you in the framework of your SEO campaign, I propose you to revisit the different compartments of SEO
2.1.1. On Page SEO or on the page
On-page SEO refers to the practices aimed at improving the elements of the site for search engines and users.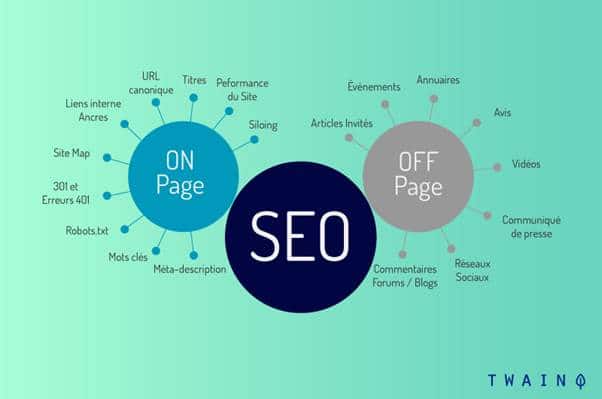 The various services that an SEO agency can offer in the context of on-page SEO include
Verification of the exploration and indexing of the site by Google robots

before appearing in search results, your site must be accessible to Google crawlers. The SEO agency therefore checks if the site is well submitted to the search engine

The creation of a site structure:

This is the creation of your site map. This plan makes it understandable for search engine robots. They will then be able to browse it in a user-friendly way. In addition, the implementation of a site structure will facilitate navigation for Internet users

The optimization of keywords, meta description and titles tags:

The SEO agency must identify and classify your content according to the most relevant keywords. Apart from the keywords, the agency must optimize the pages of your site so that search engines know what they contain
The improvement of URLs

at this level, the agency makes sure that the URLs of your page are correctly displayed in search results and help to better understand what you offer. For example, they should favor explicit and short URLs over long and non-explicit ones;

Create a blog on your site:

If your site does not have a blog, SEO agencies can offer it to you. Indeed, the presence of a blog on your site promotes the sharing of your content on social networks. Also, it allows Internet users to be informed and learn new things. What can make your site interesting;

Optimizing the loading speed of your site elements:

Nowadays speed is a very important factor when it comes to SEO of a website. The SEO agency must therefore check the different loading times of your pages and propose solutions to optimize them;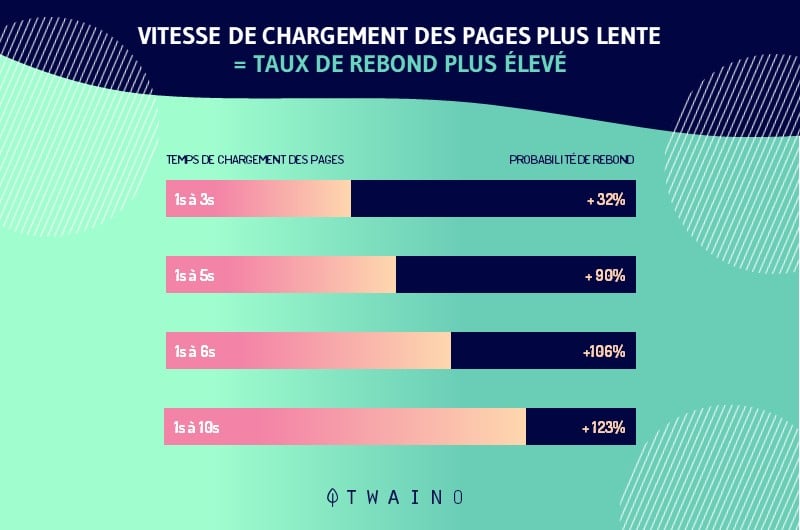 The optimization of the structure of incoming and outgoing links:

The SEO agency that you will hire in Paris must also check or implement a backlinks strategy. In this context, it can organize the links internally to facilitate navigation on the site;

Optimization of images and graphic elements

Since the visual elements of a site attract Internet users and facilitate their reading/understanding of the articles, the agency must not only ensure that it is present on the site, but also make sure that they are well placed and do not disturb the loading of the page ;

The configuration of your site for a better display on mobile :

Knowing that the traffic generated by mobile devices is

50 %

sEO experts must check that the sites submitted to their assessments are displayed correctly on mobile

The improvement of the site for the user experience

even if it is part of the improvement of the content, the SEO agency must have a special look at the notion of user experience. For example, the agency will check if all the elements of the site are easy to find such as contact information or location in Paris;

Etc.
2.1.2. Off Page SEO
Off-page SEO refers to actions you take that are not directly implemented on your site. These actions allow you to have some influence on the results of your site.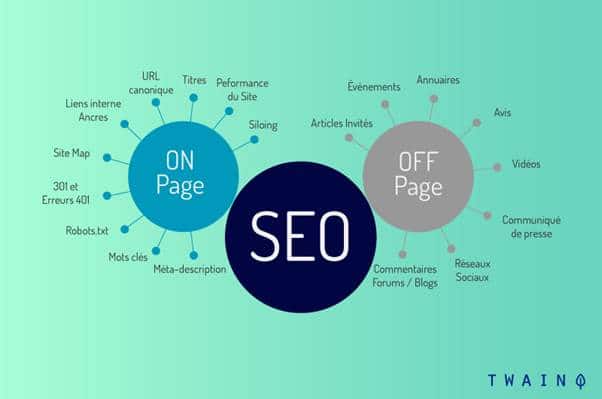 At this level, the SEO agency can offer you to
Create or optimize your social network accounts:

With several million users, social networks can help you in your quest for visibility and traffic. For this reason, it is not uncommon for SEO companies in Paris to offer this service in order to set up a strategy to increase your notoriety on social networks

The creation of backlinks

Regarding the referencing of your site, the

backlinks

are among the most important factors of ranking. It would therefore be impossible that the SEO agency that you request does not offer to optimize them. Concretely, its role will be to ensure that the links you get to your site are of quality. The agency can also use its expertise to help you create other links to your content;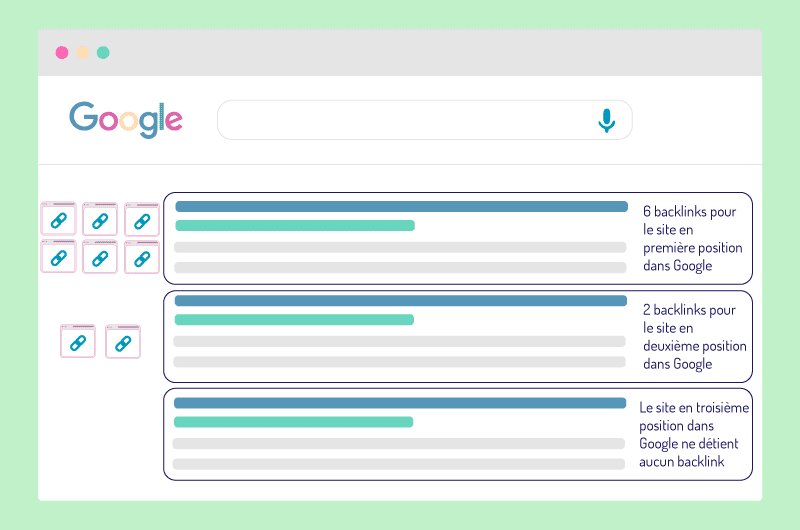 2.1.3. Local SEO
The Local SEO means the optimization of your website for local search results
In concrete terms, it is about making sure that Internet users can find your physical establishment in search results with a local setting in Paris.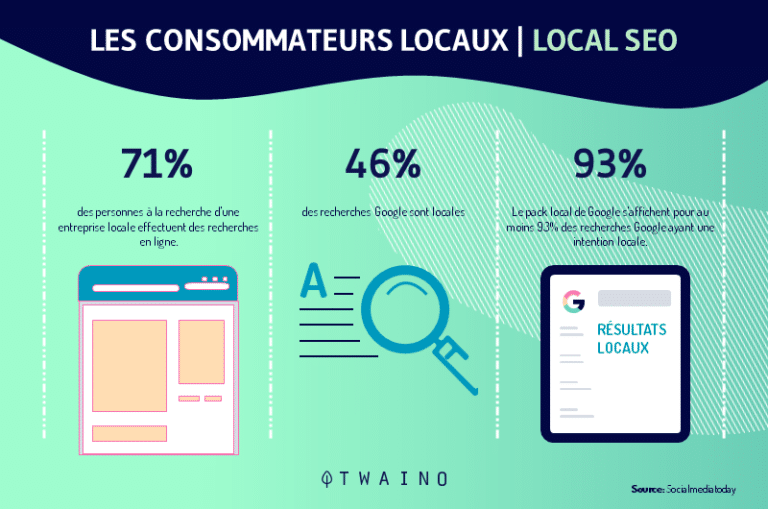 The different services that a SEO agency can offer you in this context can be
Create and configure your Google My business profile:

Google My business

is a free tool from Google. It allows businesses in Paris and around the world to set up their profile in order to manage their online presence locally and to appear in Google Maps

The creation of NAP citations:

At this level, the SEO agency will check if the information about your company (name, address, phone) is present and consistent. If not, the agency will create and optimize them;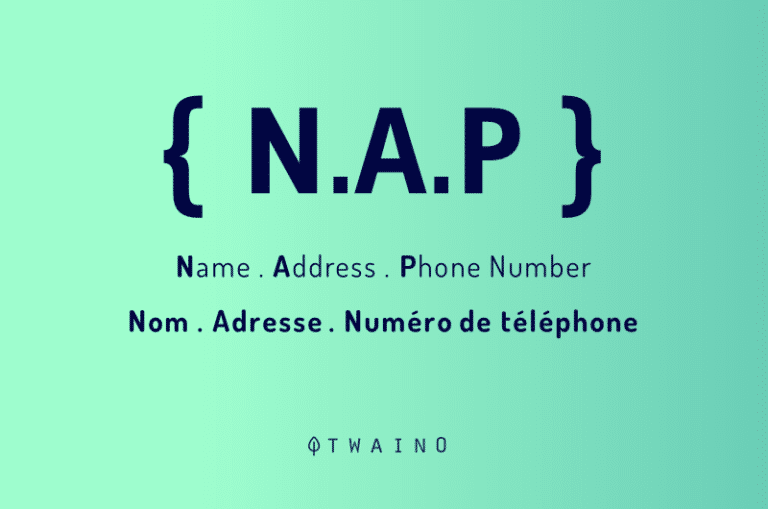 The creation of links for local SEO:

Whether the SEO is local or not, backlinks are an important element. The agency will therefore implement a link building strategy to optimize your site at the local level.
Other elements such as keyword research, optimizing your local landing pages or optimizing your site for display in the 3-pack can be part of your agency's work as part of your SEO campaign
2.1.4. Voice SEO
The Voice SEO can be defined as the set of techniques that ensure your site is optimized for conversational searches
Voice search is growing rapidly and it is expected that by the end of 2020, 50 % of all searches will be by voice.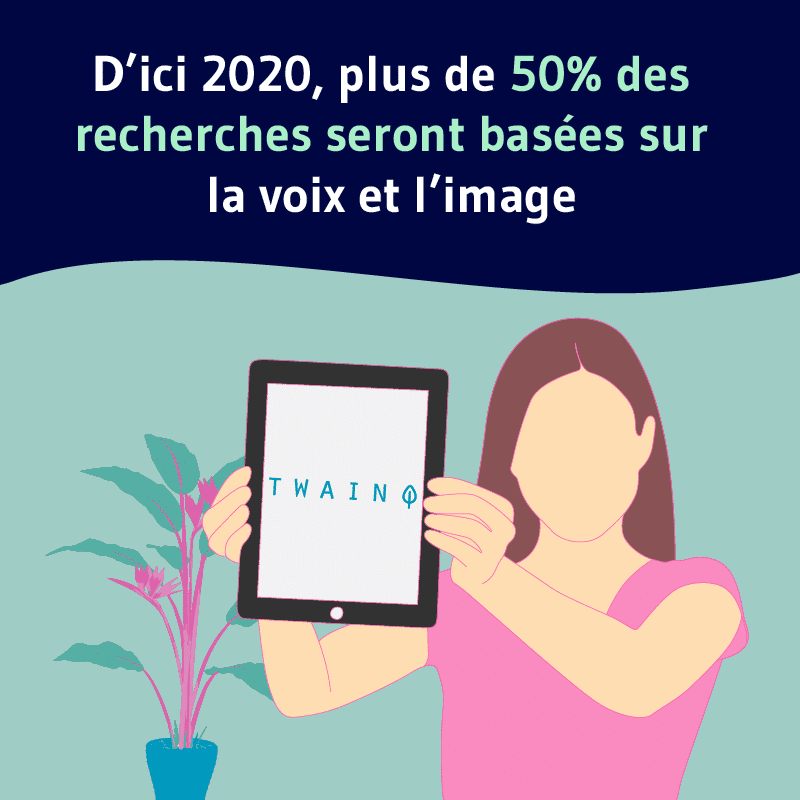 Therefore, a comprehensive SEO strategy will need to include voice search in the optimization of your site.
Thus, the SEO agency will be able to propose you to :
Find the keywords for voice search;

Develop the subtitles of your articles;

Create content for voice search;

Organize and optimize the content of your web page.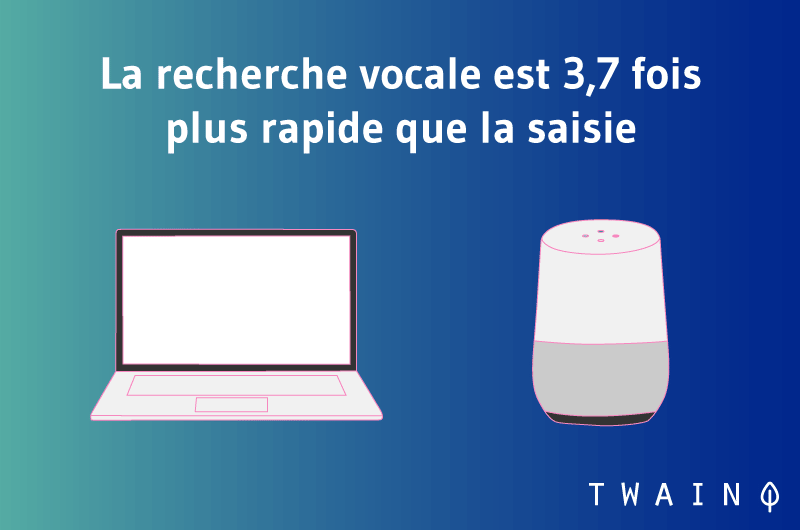 In addition, it should be noted that apart from all these elements, SEO agencies also and often offer their services in
2.1.5. Web writing and SEO training
The web writing is to create editorial content adapted to the Internet.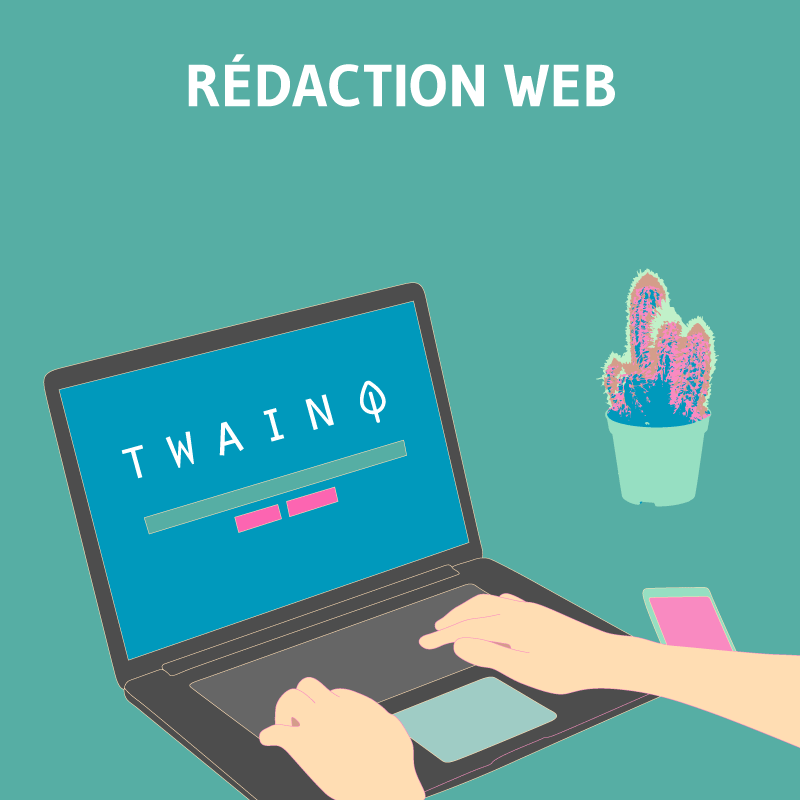 It implies the respect of certain rules and seems to be linked to SEO
Indeed, the contents are created to be seen, they must therefore be designed according to the requirements of search engines
Knowledge in SEO will therefore be useful to create good content. That is to say, content adapted to both search engines and user experience
Also, since they master SEO, SEO agencies can help you improve your SEO skills. In this context, they introduce you to SEO practices through training.
2.2) How much does an SEO agency cost you?
According to webfx the costs of an SEO project vary from $750 to $30,000 per month and the hourly rate is between $80 and $200
In any case, it is useful for you to keep in mind that there is no set pricing when it comes to SEO services
In fact, the cost of the work done by SEO agencies depends mainly on the services they perform.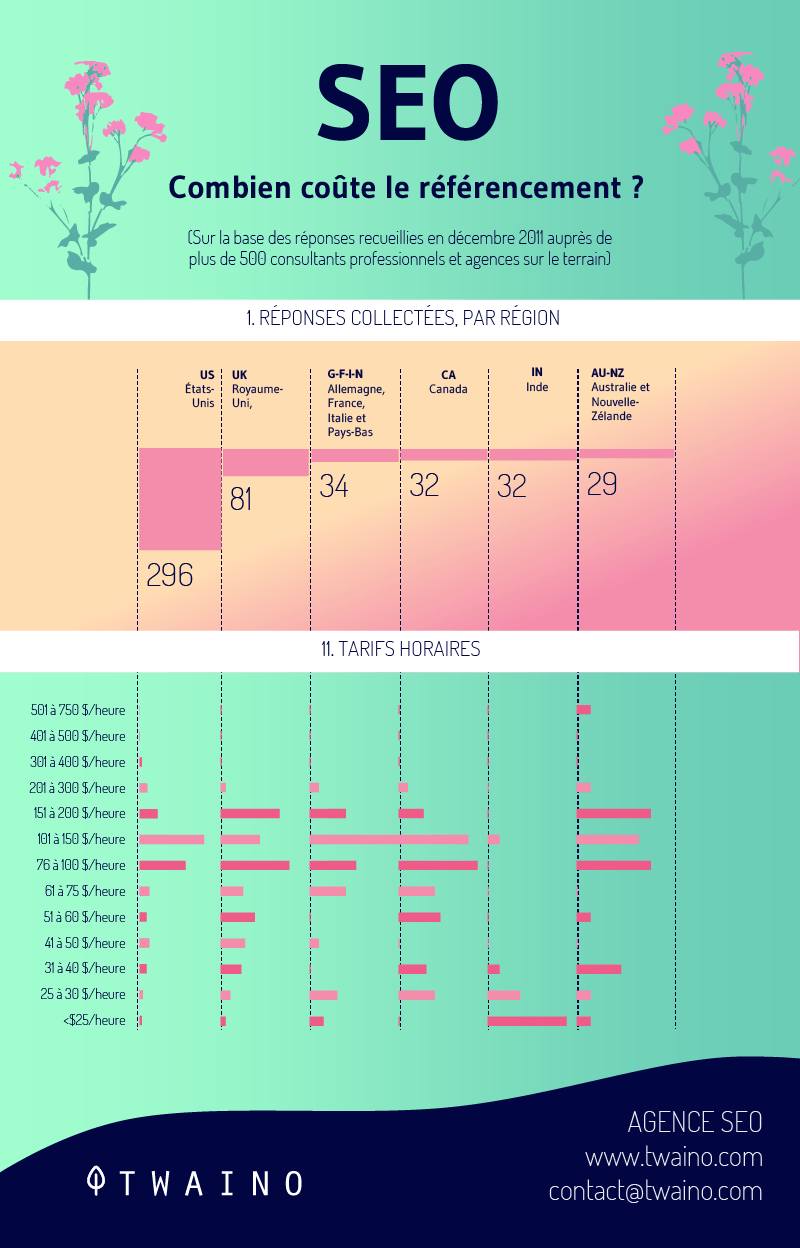 In other words, the state of your site and the work that has to be done to improve it
Regarding the way agencies are paid, note also that it depends on what the agency offers you. For example, you can pay for your SEO
At an hourly rate

At a daily rate;

Or a flat rate.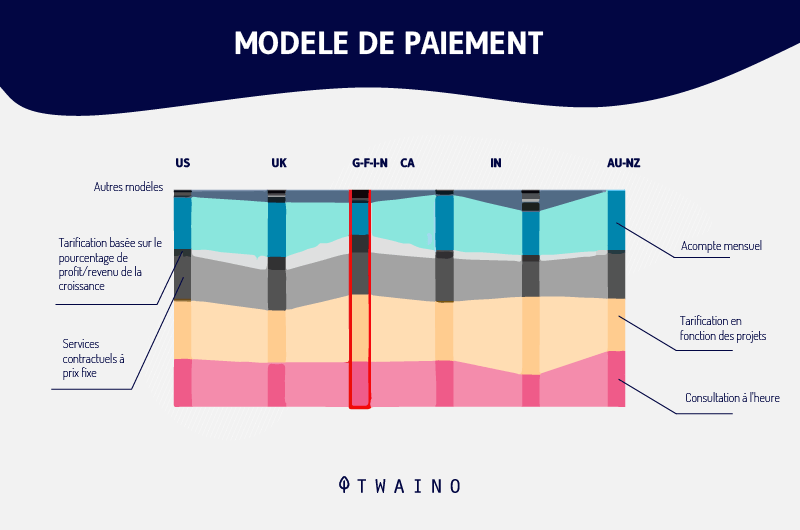 Now that you have an idea of the different services you can benefit from by consulting an SEO agency, I suggest you discover how to find a good SEO agency in Paris
Chapter 3: 15 tips for finding a good SEO agency in Paris
When it comes to entrusting your website to a company, it is quite legitimate that you wonder if they are serious and efficient.
To help you better answer this question, you will find in this chapter :
The different actions you should take before looking for an SEO agency;

The information you need to collect from the agency;

Behaviors to avoid when looking for a good agency in Paris.
3.1) What to do before looking for an SEO agency?
From the moment you consider consulting an SEO agency, you should
3.1.1. Define the goals for your site
Generally speaking, you will want your site to appear in the top search results and generate a lot of organic traffic
But you will agree with me that these are vague goals. You need to set clear and specific goals.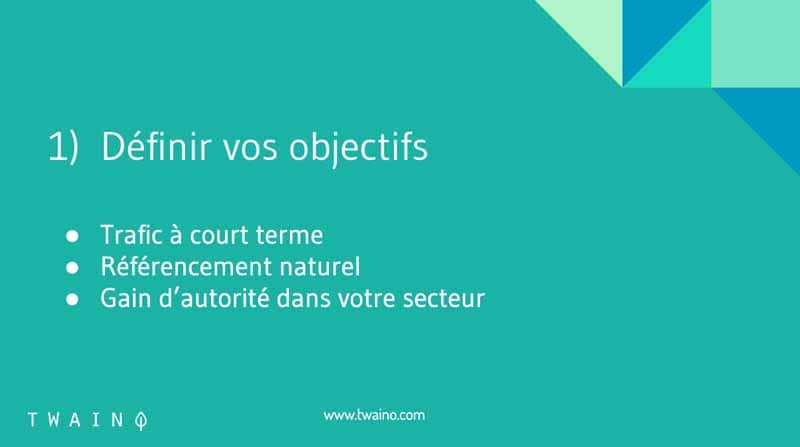 For example, if you would like to appear in the top search results, you need to identify the keyword for which you are aiming for that position.
If you want high traffic, you need to identify the number of visits you will be satisfied with.
So many elements to take into account to define your objectives
3.1.2. Define a budget for your SEO strategy
One of your obligations when you hire an SEO agency is to pay them for the services they will perform on your site
To do this, it is important that you plan a budget.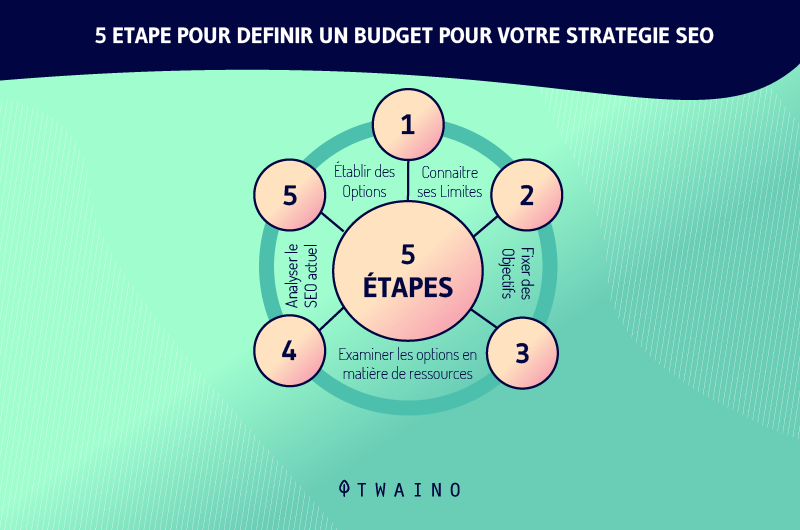 The budget must contain all the services you want to offer and their costs
You must therefore find out the rates and payment terms proposed by the agency in Paris.
3.1.3. Make a list of potential SEO agencies
Even if it does not occupy the first position, the website of an SEO agency must be displayed in the search results.
If you are in Paris, do a search like "SEO agency in Paris" to see the SEO agencies that will be proposed to you
Visit the different sites and make a list of those that convince you the most
Then, use the objectives you have defined and determine the SEO agency that will be able to help you meet them.
To do this, you will need to determine the different services that each agency offers.
3.1.4. Look at reviews and opinions
The best way to know if an SEO agency is effective is to find out about its reputation.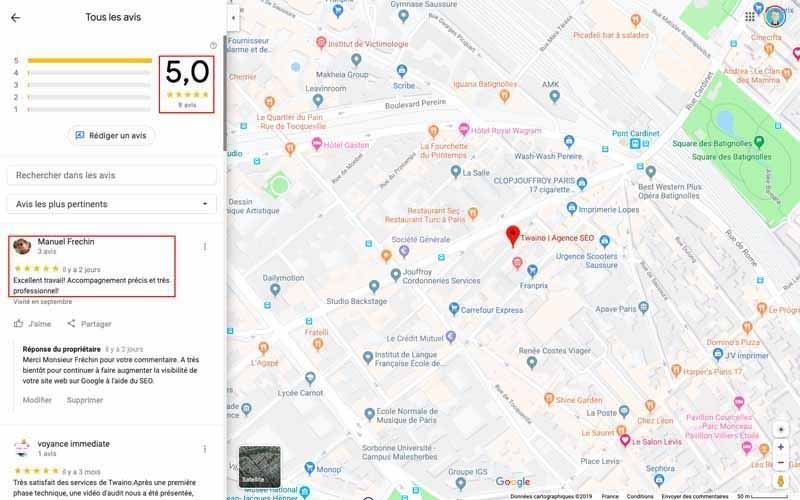 For example, contact past clients to find out about the quality of service the agency offers
Take a look at the online reviews on the agency's website or in Google reviews.
Visit the sites optimized by the agency to check their level of performance
Also take an interest in the agency's portfolio by looking at the projects they have delivered and how they are delivered
3.2. Information you need to collect at the SEO agency level
Here is some information to collect from SEO agencies to make a good choice:
3.2.1. The fees and contracts that each agency offers
Since the pricing of SEO services varies from one SEO agency to another, it is important that you find out what the agency offers before you hire them.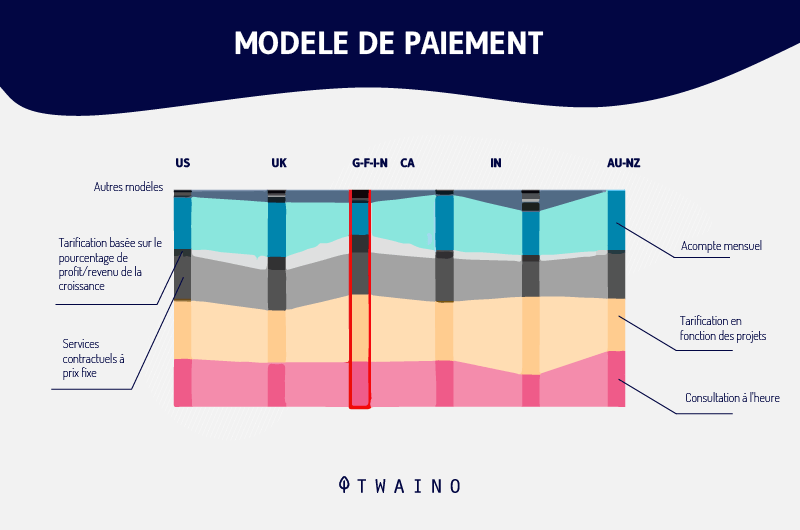 So start by requesting a quote to see the different rates and deliverables that an agency offers to reference your site
3.2.2. The tools used
The sEO tools tools help web agencies to :
Determine the needs of your site;

Analyze your competitors;

Find the best strategies to improve your site (content, keywords, images, etc.)
As you can see, SEO is essentially a question of tools and as you can imagine there are good and bad tools
Therefore, find out the different tools that the agency will use for your SEO campaign in order to be sure of the performance of the actions that will be proposed for your site.
3.2.3. The SEO practices of the agency
As you will see in my previous article on the sEO consultantconsultant, there are various SEO practices.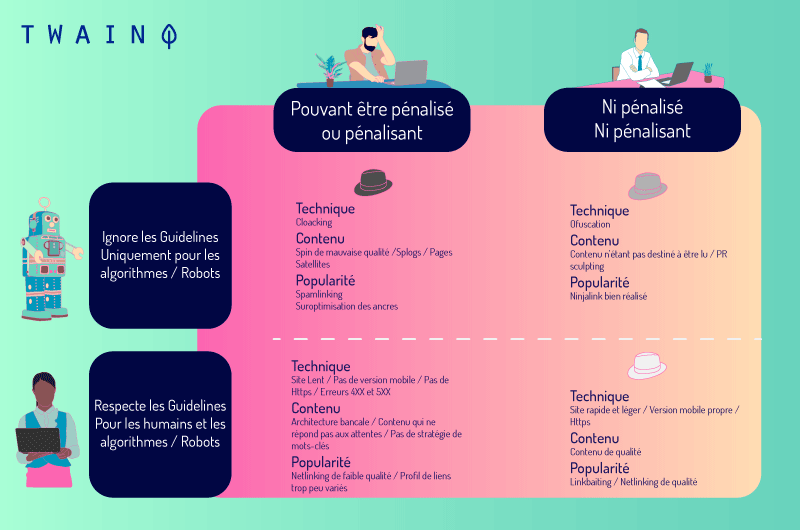 These practices can harm your SEO tactics (black hat SEO) or improve them (white hat SEO)
Based on this information, you should find out what SEO practices the agency will implement on your site before you hire them
3.2.4. The metrics the agency uses to measure your site's performance
Once you have defined your goals, you need to make sure that you achieve them. To do this, you need to follow their evolution through adapted key performance indicators.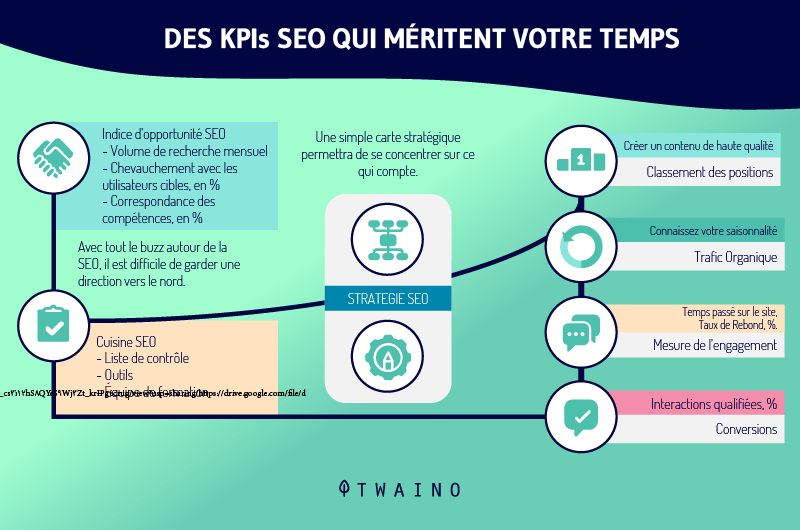 If you can't define these indicators (KPI) yourself, the SEO agency should be able to suggest those that are best suited to monitor your goals.
Similarly, it must be able to collect and make available to you the data related to these indicators so that you can understand them
3.2.5. How often the agency sends reports about your site
Because the analysis reports inform on the evolution of your site, it is important that you get them on time.
This will allow you to keep an eye on the evolution of the work the agency is doing on the site.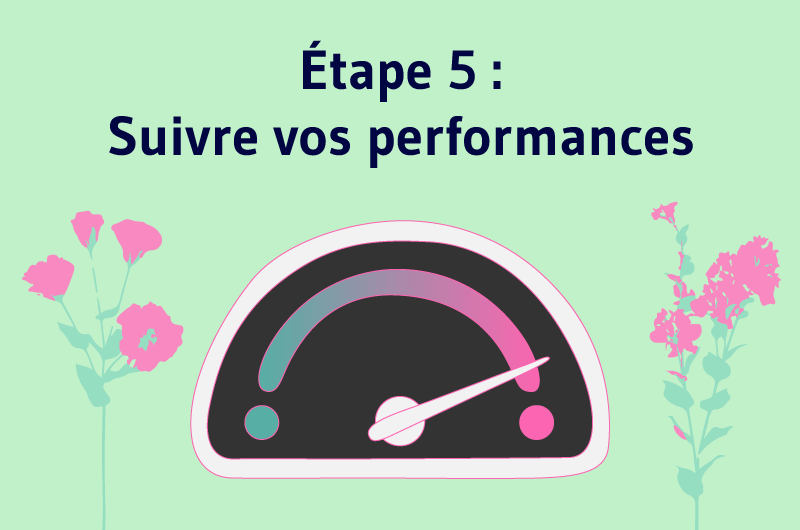 It will also serve as an effective means of communication between you and the SEO agency
So find out how often the reports will be sent and if possible agree on the information they should contain
You can then ask for some personalization
3.2.6. What makes the SEO agency different from others
When gathering information to recruit a good SEO agency in Paris, look at what distinguishes one such agency from another
This will allow you to see for the agencies you are looking at what they have that is better than the others
For example, you may want to know
The extent of their experience in the SEO field;

The different clients they have worked with in the past;

The tasks they've done and the results they've achieved for those clients;

Etc.
3.2.7. Their SEO process
The referencing of a site occurs only after analyses and is made on the basis of various elements namely:
The nature of the site ;

The sector of activity;

The level of competition;

The objectives pursued;

Etc.
The strategy used to optimize an e-commerce site is obviously different from that used to optimize a blog.
You must therefore keep in mind that there is no predefined SEO strategy
Also, the SEO agency you contact may only specialize in a specific area of SEO.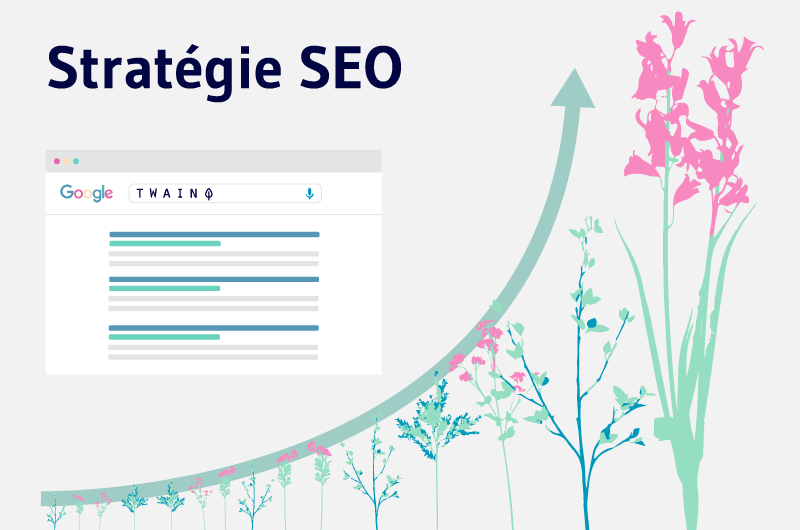 Therefore, take these factors into consideration when asking about the areas of expertise of the agency you contact to make sure they are qualified to handle your site's optimization
3.2.8. The guarantees that the agency offers
Insofar as the SEO agency performs actions on your site, it is quite normal that it guarantees a number of things.
First of all, the modifications that must be made on your site must only concern the elements taken into account in the specifications.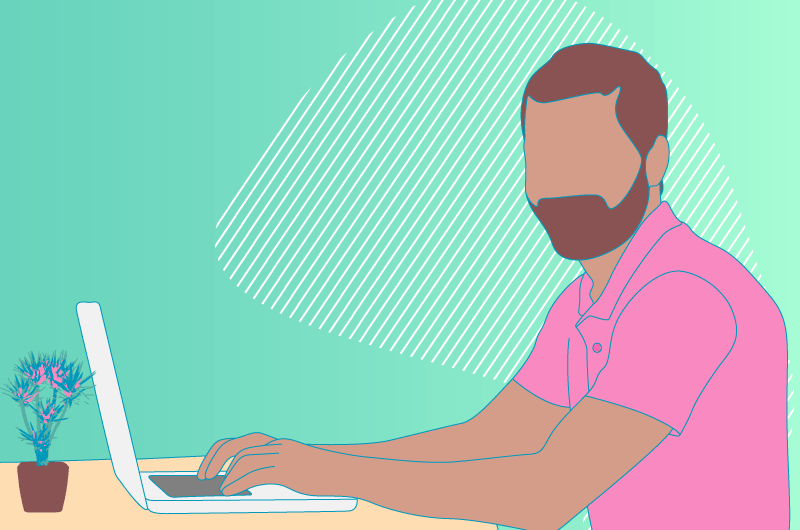 Then, the SEO agency will have to guarantee you a certain result
Attention, it is not a question here of expecting that the SEO Expert guarantees you the first position in the SERPs for the multiplication of your traffic by X number.
Since these factors are under no one's control, you should be extremely careful when dealing with such promises.
Nevertheless, you can expect decent approximations based on the results of your website audit.
Even if we admit that you should be wary of them, these guarantees are important in that they help locate the responsibilities of the SEO agency
3.2.9. The access that the agency has on your site during the SEO process
Before hiring an SEO agency, it is important to define the scope of their work.
For example,
Does the agency need to have access to your website's management software?

Will they integrate the recommendations on the site themselves?
As you will see, defining such a framework will allow you to identify the scope of the role that the agency will play on your site
While implementing this strategy, there are some mistakes you should avoid
3.3. Mistakes to avoid when choosing an SEO agency
When you are looking for the best SEO agency, you should for example:
3.3.1. Avoid relying solely on Google or "top" lists
It is true that Google displays the most relevant results for a given query. However, you should not have absolute confidence in these results
Since the results are displayed according to the keywords you type in the search bar, it is certain that the sites that appear in first position are those that have well optimized their content for these keywords.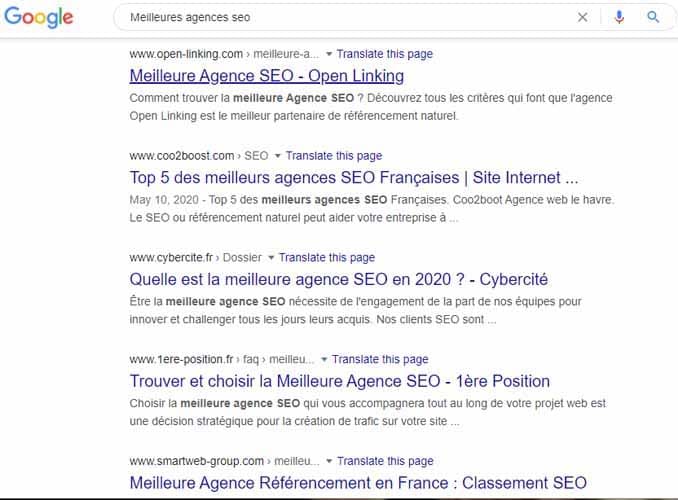 Therefore, it is quite possible that the first site appearing for "best SEO agency" is not the most effective.
This same observation can be observed in the sites offering "top" lists.
You must therefore be careful and take into account more elaborate criteria, than relying solely on the results proposed by search engines
3.3.2. Avoid putting forward some of your prejudices about SEO
For example, it is quite normal to want to entrust the referencing of your site to a large SEO agency at all costs. However, you should keep in mind that size does not always guarantee effective work.
Also, avoid being seduced by the always shiny presentations of an agency that believes it has never had a problem.
Also, avoid looking for an agency that offers cheap SEO services or miracle solutions to get your site listed.
You may end up with a bad company. They will not only do a shoddy job, but may also get you penalized by the search engines.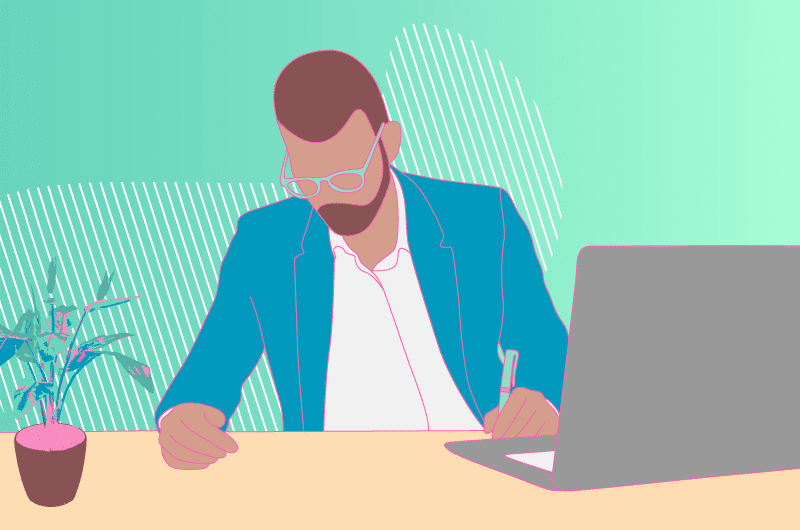 If you want to learn more about how to recognize and choose a good SEO agency, I invite you to read the guide that I have developed on this subject
It not only covers all the elements to consider when choosing an SEO agency but also the pitfalls to avoid
3.4. What does Twaino SEO Agency offer you?
Twaino offers you its expertise in SEO to accompany you throughout your optimization process.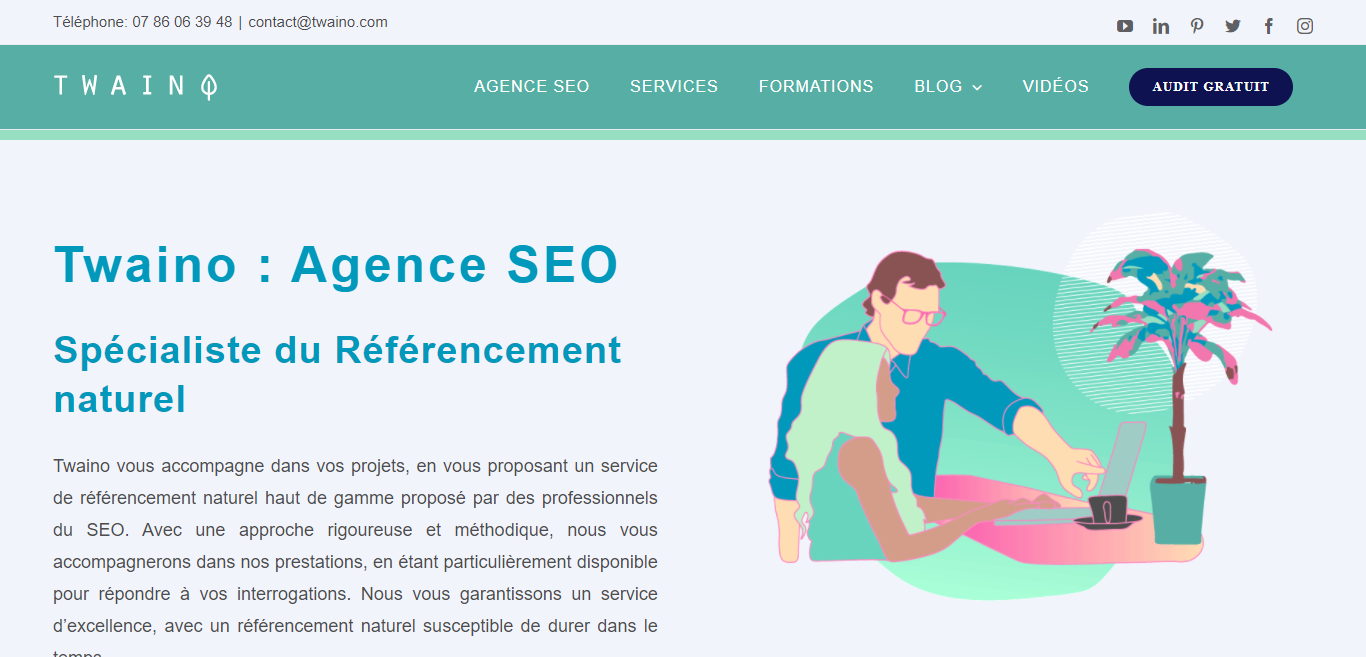 My strategy is based solely on SEO and has allowed me to have currently thousands of people on my website. Without resorting to advertising until now.
Apart from SEO and website audit, other services offered are
The web writing;

And the creation of illustrations and computer graphics for your site;
Also note that I regularly publish on Twaino's blog different resources and information on topics such as
With Twaino, you also have the possibility of training to learn how to make yourself :
The audit of your site ;

The optimization of your site's elements;

The creation of SEO content;

The promotion of your site
Do not hesitate to contact us at for information or assistance.
In summary
SEO agencies have the necessary know-how to improve the performance of a site in search engines.
It is therefore natural to turn to them for the referencing of your website
But before consulting them, it is important that you do some analysis in order to understand how they work and avoid making mistakes that can be fatal for your site.
I have discussed several elements that will help you identify a good sEO agency agency in Paris and I hope you have found it!