If you're reading this article, I'm sure you're the type of person who pays special attention to the writing of your content on your website.
This is quite normal when you know the potential of web writing and what it can bring to your business.
However, keep in mind that writing is good, writing correctly is even better.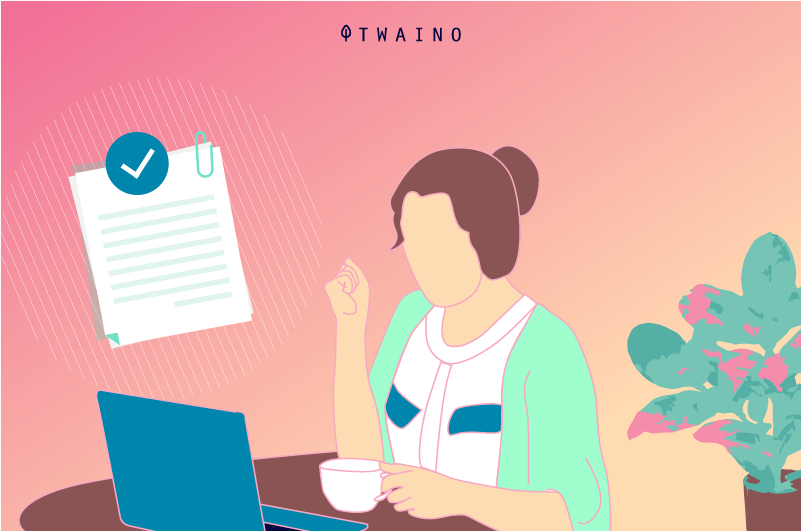 It would indeed be counterproductive for you to put all your efforts in your writing, without it being done according to good web writing practices.
This article is precisely here to provide you with answers to perfect your writing and I hope it will be as beneficial as possible.
These recommendations that you will discover here will allow you to apply them directly, but in case the need arises, do not hesitate to be accompanied by a web professional
A great principle to apply in web writing
When writing for the web, it is important not to jump in head first without respecting some good practices.
A great principle that I recommend you to always keep in mind is to write for your readers AND also for Google.
The important subtlety here is that you should try to apply these two main guidelines at the same time while staying in the middle and avoiding over-optimization.
But why is it imperative that you apply this great principle that we have just seen?
The answer is actually simple.
It is logical that your content on your website must appeal to your readers otherwise you may not be able to keep them for very long
That this content is also optimized for SEO and therefore pleases Google is probably part of your objectives so that your readers can find it on the web.
However, focusing on only one of these two guidelines can lead your content to fall into two extremes:
Content that is only written for readers and therefore does not take into account SEO optimizations or seize opportunities to be referenced through this content
A content only written for Google and which is unpleasant to read, because too optimized in SEO (keyword stuffing, without added value, etc.)
The objective of this article is to give you the keys to write while keeping a balance and a happy medium.
Your content will only be better off while pleasing these two major targets: your readers and Google.
Recommendations to please your visitors AND Google
I now propose to review some recommendations that you can apply now for the writing of your content.
Your appearance on the SERPs
One of the most important elements to take care of is the way you appear on the SERPs.
Are you wondering what is behind this mysterious acronym?
Nothing bad, don't worry.
You see it every day, SERP comes from English and stands for "Search Engine Result Page".
These are, if you understand it, the results that appear in search engines such as Google.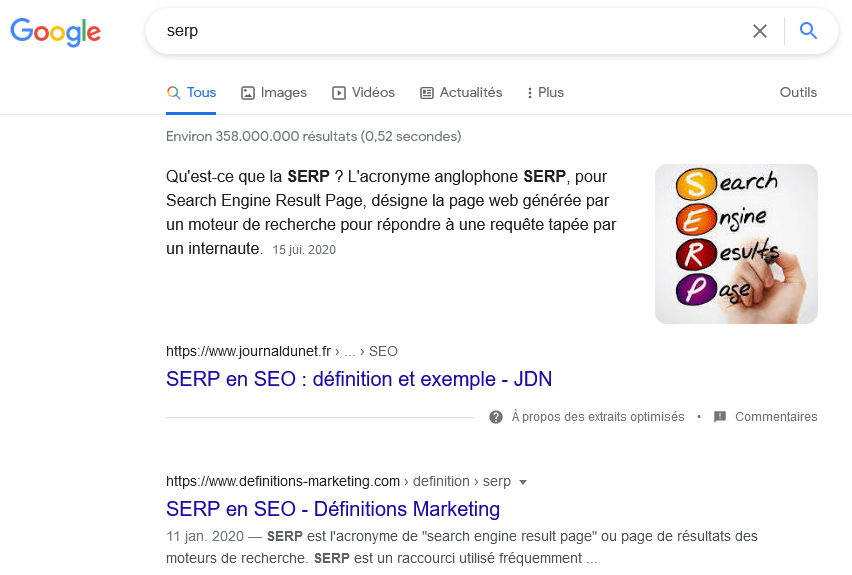 This organization of results that you know very well has two fundamental elements that you must absolutely optimize:
The " Title " tag
The " meta description " attribute
Do these terms mean nothing to you?
This is quite normal if you are not a webmaster or web developer, because they come from the HTML code language.
The " Title " tag is simply the blue link that can be clicked on in the results and the " meta description " is the text present just below the blue link.

In reality, you don't necessarily need to know how to plan and add them, as there are many tools nowadays that will integrate them for you.
If you're on WordPress, extensions like Yoast SEO, SEO Press or Rank Math can help you set the title tag and meta description attribute without you having to touch the code.
Each URL of your site (pages, articles, products, etc.) is likely to appear in the results of search engines, this is the indexing.
Each indexed URL must therefore have a "Title" tag and a "meta description" attribute.
I say must, because if you don't define them, Google automatically assigns a content to these elements.
It is therefore better that you take care of them.
What I advise you to work on in these elements to improve your click-through rate:
Opt for a catchy title;
Opt for a meta description that will describe in a few words what you will find on the landing page and make you want to go there.
From an SEO point of view, it is imperative that you include your keyword (key phrase) in your "Title" tag and preferably at the beginning of it.
The keyword is the one for which you want to position yourself and to be referenced in the best way in the results.
You must choose one for each page of your site where you have an SEO objective and it must be analyzed beforehand (competition, search volume, etc.).
For the sake of simplicity for this article, I'm going to consider the terms "key phrase", "key query" to have the same meaning as the term "keyword" I'm going to use.
Also consider including your keyword or close synonyms in your meta description.
However, be careful not to stuff keywords, this is not the objective and you risk being penalized.
Your texts must appear as natural as possible, pleasant to read while being SEO optimized.
This editorial charter to adopt is also valid for all the other recommendations that we will see in this article.
Optimizing the URL of your page
As we have seen, each page, article or product is a URL.
In SEO, it is possible to optimize it by ensuring that it reflects the content of the page in question.
In fact, it is the permalink that needs to be worked on, it is located just after your domain name within the URL (which includes both).

You can also plan to add your keyword within the permalink, this is a common practice that is done in SEO optimizations.
URLs like https://www.mon-nom-de-domaine.com/?p=123 with a permalink that does not reflect the subject of the page should be avoided.
If you are using WordPress, you can define this setting directly from your administration interface.
However, I strongly advise you to proceed to this setting from the beginning of the creation of your content, because changing permalinks on a content, put online and indexed by Google can have harmful consequences for your SEO if it is not done correctly (with the implementation of 301 redirections in particular)
The page titles
Once you have worked well on your appearance in the SERPs, I invite you now to look at what can be done within your page.
This starts naturally with your main title (not to be confused with the "title" tag we have seen).
This main title is also called H1 title.
It is the one that has the most weight within your page and you must particularly take care of it.
Here are some recommendations for writing this H1 title:
It must be different from the "Title" tag
It must reflect in a very concise way the objective of the page
It must be catchy and encourage to discover the page
It must include your keyword (or close synonym)
As we have seen, the h1 title is certainly very important, it is unique in the page, but it is not the only title that you must provide.
H2, H3, H4, H5, H6 titles can also be inserted, but note that levels 4, 5 and 6 are less used.
The more you develop and detail your content, the better it is for you to insert titles with lower and lower levels.
These headings should be used to :
Better structure your content
Facilitate access to the information desired by the reader
Aerate your page layout
These titles can be optimized in SEO with the integration of keywords as for the H1, but as usual, be careful not to do too much either.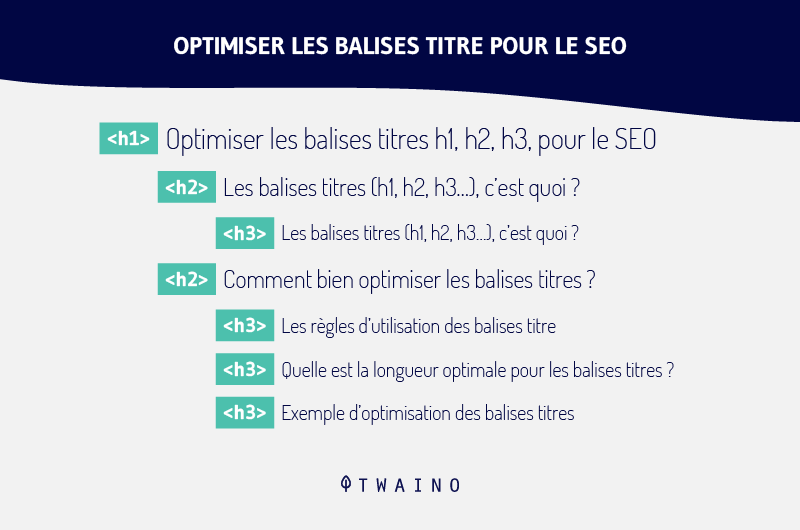 Also, you must opt for a hierarchy of your titles from the most important to the least important.
You should not skip levels by going for example from H1 to H3 without providing a H2 level between the two.
Unlike the H1, you can have several H2, H3, etc.
You will have understood, your most important titles must contain the main subjects of your content and the more you go into detail, the more precise you can be in the low-level titles.
The text zones
As we have seen, the headings are there to structure your pages in order to distribute the information as well as possible.
Between the different titles, there are obviously the text areas that should be given a lot of importance.
Considering that you have an SEO objective on your pages, I advise you to be quite talkative on your textual content.
You should plan for at least 300 words per page, but that's really a minimum and on a blog post format I even advise to go way beyond that (1000 words minimum).
Speaking of 300 words, try to keep your textual content to a maximum of 300 words between two headlines in order to air your writing and separate it into different topics.
Understand that the more fresh, new content you give to the Google bot, the happier it is.
I also advise you to focus on a content that brings a real added value to your readers and you can for example for that provide in addition to your texts the integration of :
Bulleted lists, numbered
Images to illustrate what you say
Infographics
Tables
Quotes
Sources
Internal linking (internal links to other content on your site)
External links to quality sites
The list can be long, but you will have understood, the important thing is to bring the maximum value to your readers and especially that they can find through your content the answer to their need.
This is how Google works: put the right content in front of the right person.
Solve problems and Google should logically return the traffic to your site.
Content enrichment
Finally, to finish on the text zones, let's talk about enriching your content.
What I mean by enriching your textual content is to perform an analysis of words that are in the same semantic field as your main keyword.
For example, if your keyword is "driving school Paris", you can include in your content (in addition to your main keyword) terms such as: driving, highway code, driving in Paris, driving test, B license, etc.
By proceeding in this way you will offer a rich and varied content to your readers without keyword stuffing.
Thus, you help Google bot to understand what your page is about, because we must not forget, it remains a robot.
The readability of your content
You can write the best content in the world, but if it is not readable you risk scaring away your visitors.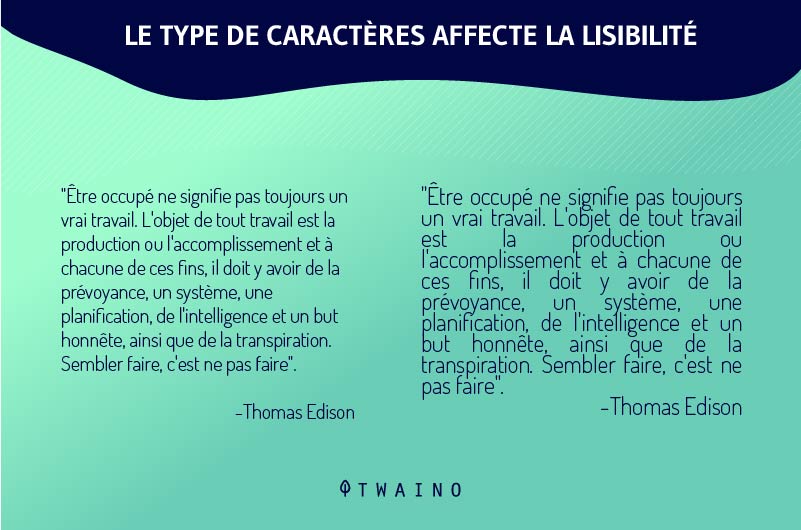 To make your writing readable and pleasant, these little tips will help you:
Keep your sentences short and if possible less than 20 words
Favour short paragraphs
Highlight the key points you wish to emphasize in bold or in some other way
Opt for the passive voice
Remember to include transitional words
You are half convinced and you wonder what these tips will bring you for your SEO?
The answer is very simple, if your content is pleasant to read, you improve the user experience of your visitors and therefore they will stay longer on your site.
Visitors who stay on your site for a long time is a positive signal for Google, because it means that your site is probably interesting, the opposite is also true.
Write an editorial charter
Applying all the rules we have just seen here in this article can be quite laborious and still we could not see all the good practices to put in place.
You have here an overview and some tips to start writing well and I advise you to opt for the implementation of an editorial charter for your site if you rely heavily on the content you publish.
This can be in the form of a simple little file where you write down the main lines to respect for your writing.
By proceeding in this way, you will keep a uniformity within the different contents of your site and you will not forget to apply certain rules of your charter.
Conclusion on these recommendations
When you write on the web, knowing the basic good practices is essential for you.
You must always keep in mind that to reach your goals you cannot produce content without following a guideline and you must make sure to produce the best content possible.
This includes adding value to your content, differentiating it from what your competitors are doing on Google, etc.
It is by doing so that you can hope to make the difference and you will be able to satisfy both your visitors who will like to visit your site and Google which will favor your positioning thanks to your quality content.
I encourage you to invest your efforts in your content creation strategy and above all to continue in the long term to see the fruits of your work.