5 reasons to avoid low cost SEO services
Did you know that 53% of all website traffic comes from organic search?
With over 5 billion Google searches per day, it's important to be in front of your customers when they're searching for your products or services. But unfortunately, low-cost SEO services can be potential risks for your site.
To make you believe in instant results, some SEO agencies offering low cost services resort to black hat practices.
This involves severe penalties from search engines, as a result, you will lose your ranking in the search results and you will be disconnected from thousands of potential customers
To know more about the consequences of low cost SEO services, I invite you to continue reading this article.
Chapter 1: What does cheap SEO service mean?
To better understand the concept of low cost SEO service, we need to start by defining what an SEO service is.
1.1. what is an SEO service?
SEO services are when an expert in the field takes care of search engine optimization on behalf of his client in order to increase visibility and organic search traffic to his website.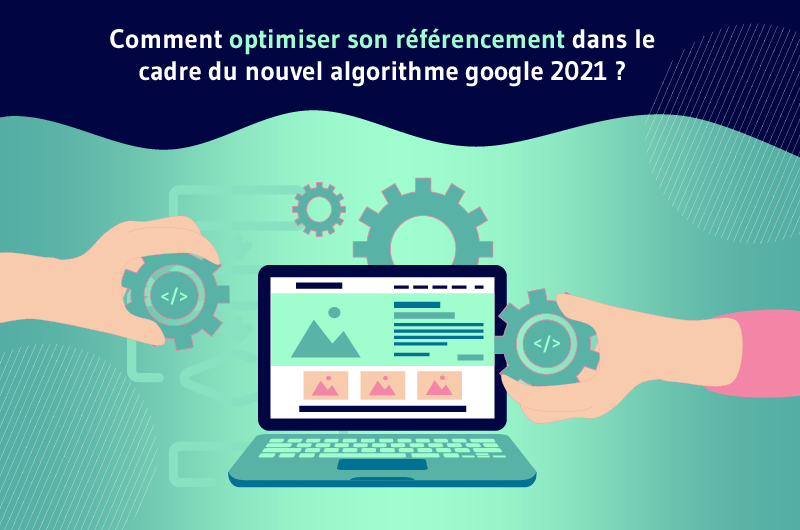 SEO services are often provided by agencies or freelancers who are experts in all aspects of SEO.
However, the prerequisite for any SEO activity is to understand how a search engine works. And here we refer to the technical aspect
To be brief, a search engine works in three stages
The analysis of the crawling field thanks to the use of robots
The indexing of the material obtained
The positioning or ranking and response to user requests (SERP)
And in order for your website to go through each of these stages on a regular basis, you will need the experts to deploy their skills to the maximum at your service.
1.what is a cheap SEO service?
Before we get into the price aspect, we need to recognize that what is cheap for one business owner is not necessarily cheap for another.
On the face of it, the notion of cheap SEO services can be influenced by certain factors such as the revenue and budget of the business receiving the services. These factors are usually related to the size of your business
For some businesses, a quote on SEO services over $1,000 may not seem like a big investment, however, small businesses and startups will likely find this price to be a fairly consistent investment.
Regardless of how your company defines the word "cheap", it should be noted that cheap SEO services are inherently tied to the quality of what is provided to you
Simply put, the term "cheap SEO services" refers to a lower cost and also indicates the low quality of the end results of these services.
These services are not at all up to the quality of service you should expect from an SEO agency or an SEO expert
Otherwise, cheap SEO services are more likely to expose your business to a multitude of risks
For example, googling "cheap SEO service" to find an SEO agency is a great opportunity to hire untrustworthy companies that are willing to damage your company's online reputation.
1.3. Cheap SEO service & effective SEO services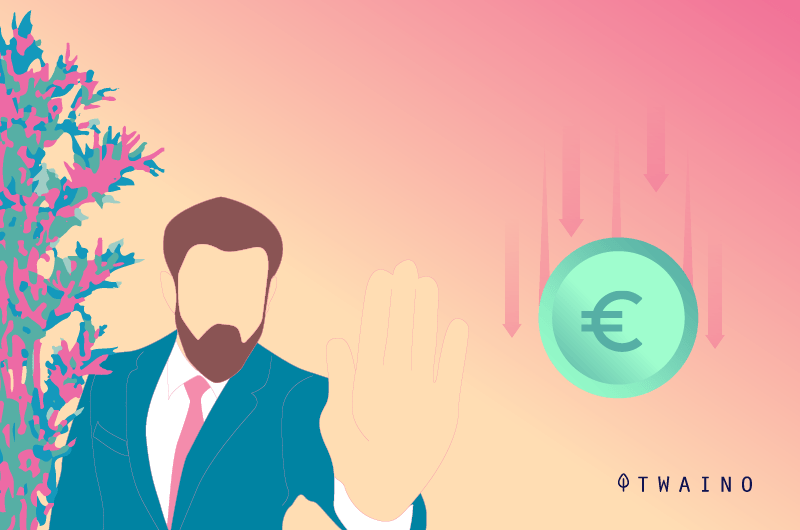 Naturally, we often tend to assume that what is "cheap" is best for us. On the other hand, the theme "effective" refers to a well done job, which is the result of the efforts and skills of specialists.
When you think of SEO services, the keywords you consider hiring are "efficient" and "cheap".
The reason a business owner may focus their search for SEO services on the keyword "cheap" is because they are looking to minimize the financial impact of these services on their business.
Simply put, it should be noted that quality SEO services, i.e., effective ones, are able to:
Expand your reach to a large target audience
Increase sales and conversions
And increase your brand awareness
Whereas bad, or "cheap" SEO services can damage your online reputation in ways that can sometimes be difficult to repair.
Chapter 2: What are SEO services?
When you hire an SEO company for a good budget, they are expected to apply good practices to your website.
Good SEO does not happen overnight, so the SEO company takes time to optimize your website.
To carry the torch of your website high, several actions on the long term are the responsibility of the SEO company in charge.
Here are some of the actions that can be taken:
2.1. Audit and analysis
Because of the difference between websites and business sectors, SEO always starts with audit and analysis.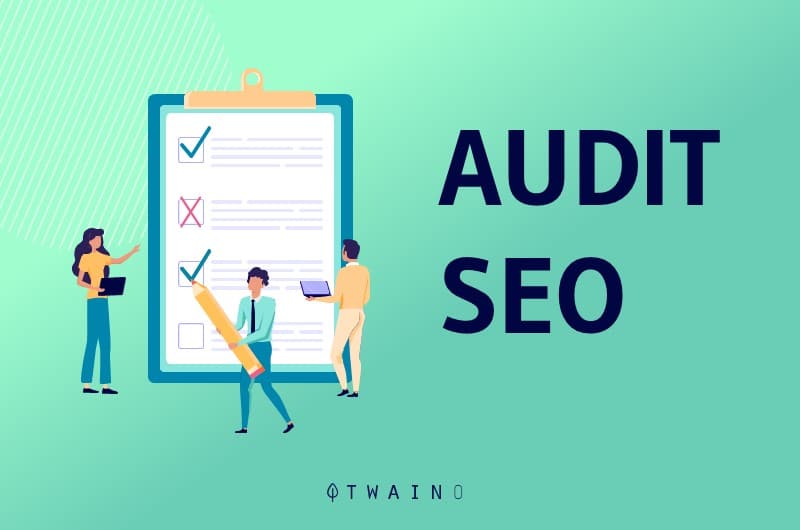 This is why the best SEO companies often do not make predictions or give guarantees, because what worked well for one client may not work for the next.
Good SEO firms have no set formula for producing results, but they rely on their expertise to solve problems and overcome challenges
Standard activities focused on research, auditing and initial SEO analysis include:
Keyword research: This activity involves agencies researching and identifying keywords that have already achieved good rankings.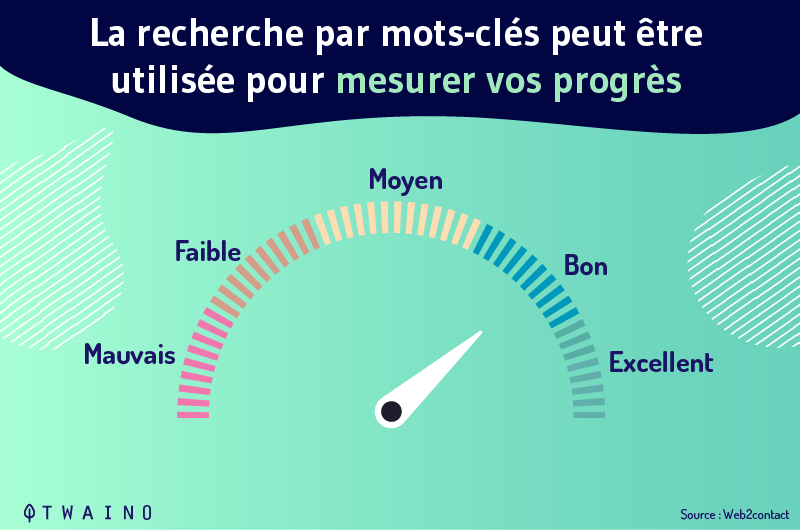 The ideal keyword is well researched, relevant to the client's business and not heavily targeted by the competition;
Google Analytics: This practice consists of examining the performance of the site using analytics tools such as Google Analytics to discover positive or negative trends and opportunities for improvement;
Google Webmaster Tools Analysis: Similarly, the ability to review a client's history and current status in Google Webmaster Tools can reveal opportunities, as well as potential technical issues with a client's website, such as a penalty that could negatively affect rankings;
Link Profile Analysis: Over the past few years, many SEO companies have promised their clients to create tons of cheap inbound links. Since this practice is now penalized by Google, the path to SEO success starts with cleaning up spammy links pointing to their websites.
2.2. initial optimization
The results of all research, auditing and analysis lead to both one-time and ongoing SEO activities
Some of the one-time initial optimization activities may include:
Website Redesign: In extreme cases, a complete website redesign is required before beginning SEO services. A redesign becomes a must when the website is outdated, does not convert visitors well, is poorly coded;
Code Redesign: Even if a complete redesign is not necessary, it may be a good idea to redesign a website's code to make it more SEO friendly
The level of redesign depends on the details, it can be a light cleanup of the existing code or a complete replacement of the code while keeping the existing design;
Link removal and disavowal: If after link profile analysis the experts discover a large number of poor quality, harmful inbound links, then as many links as possible should be removed by contacting the webmasters and then disavow the backlinks that cannot be removed.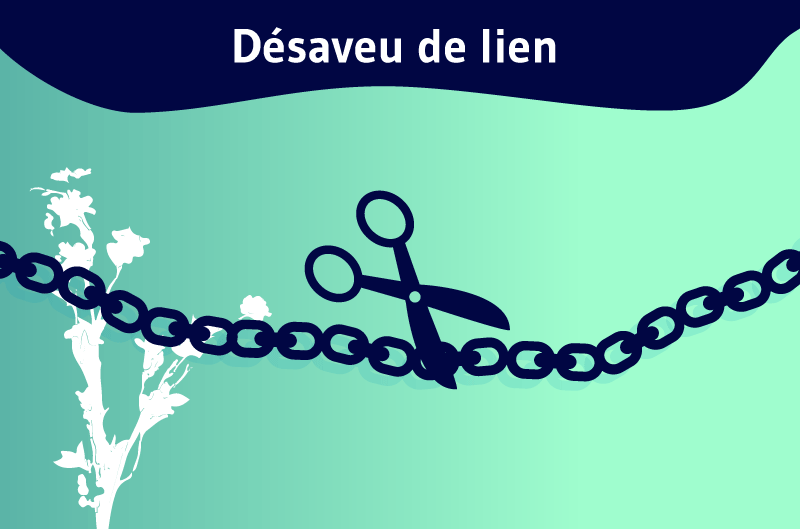 2.3. technical SEO
When it comes to search engine optimization, technical SEO is a pretty strong point, as it forces experts to exert a higher level of control over the optimization.
For example, canonicalizing duplicates can make your meta tags more concise, or submitting sitemaps can also have strong impacts on website optimization.
In general, here are a few things that technical SEO can cover:
2.3.1. Site maps
In terms of search engine optimization, a sitemap is exactly like a Google map or a guide for users and bots
The advantage of sitemaps for users is that they can easily provide a general overview of the entire website, the structure of categories and subcategories as well as links for quick navigation.
On the other hand, the sitemap plays a vital role in asking Google's bots to crawl the website, read the page content and contribute to the website's ranking
In reality, there are two different types of sitemaps, the HTML version and the XML version.
The HTML version facilitates the accessibility of the website to the user, it allows him to quickly and easily find the exact page he is looking for.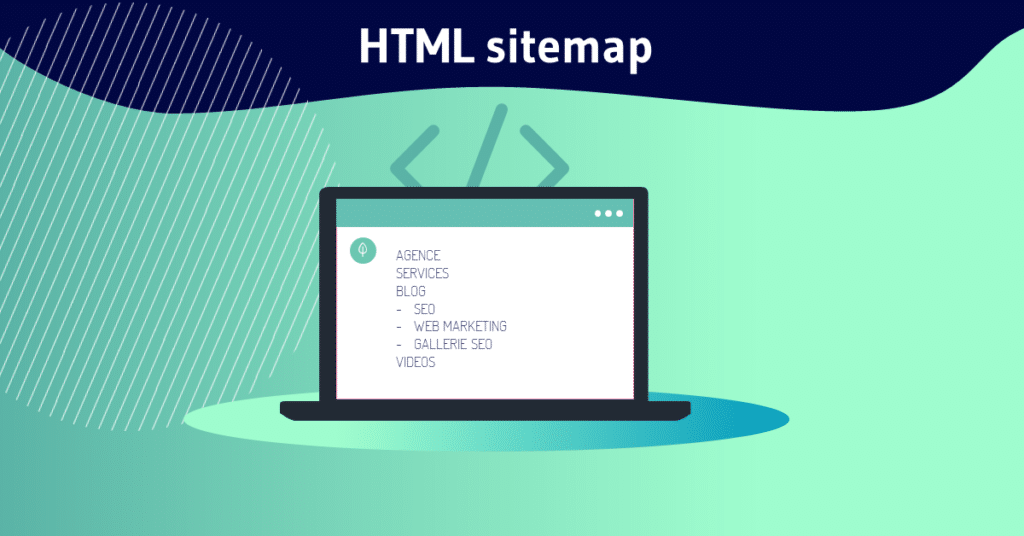 As for the XML version, it is particularly designed for search engines. This type of sitemap helps search engines to crawl and understand your website in order to provide specific information.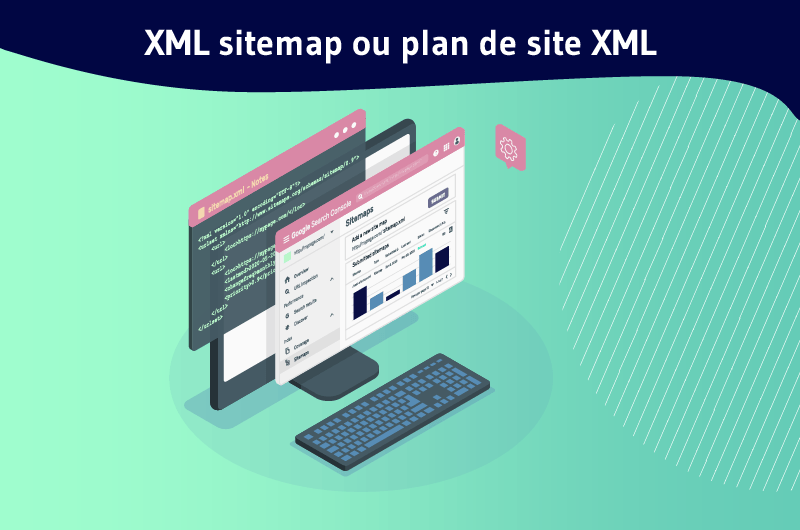 This is why SEO agencies can help you build excellent sitemaps, to help search engines crawl your website and prioritize your pages.
2.3.2. Page loading speed
As you already know, the longer your page takes than three seconds to load, the more likely you are to lose more than half your traffic.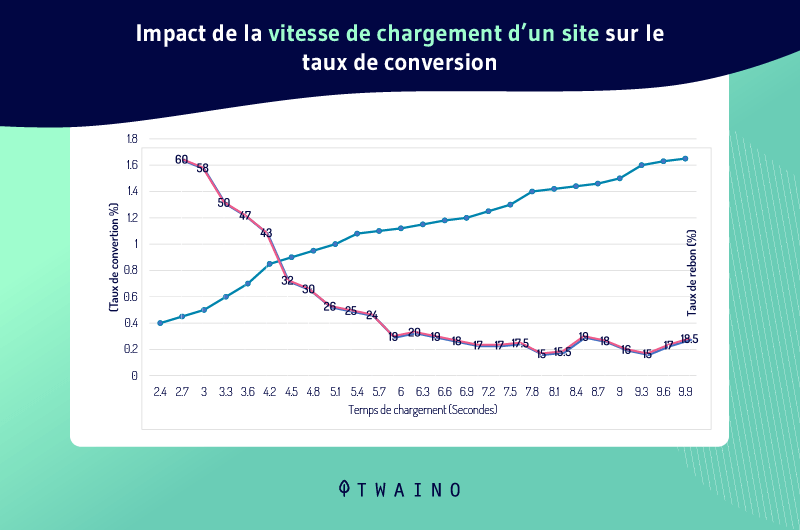 Even though working on your page load speed to make it faster may take a little time, it is a must for your website.
In this case, SEO companies have all the ways to increase the loading speed of your pages.
On the one hand, one option is to :
Rebuild your pages with AMP ( Accelerated Mobile Pages )
Work to minimize HTTP requests
Resize the images on your website;
Or reduce your server response time.
On the other hand, SEO companies can also use tools such as Google's PageSpeed Insights to test page load speed and get suggestions for improvement.
2.3.3. Mobile Optimization
With so many uses of mobile devices these days, it is becoming increasingly necessary to provide a mobile experience for users.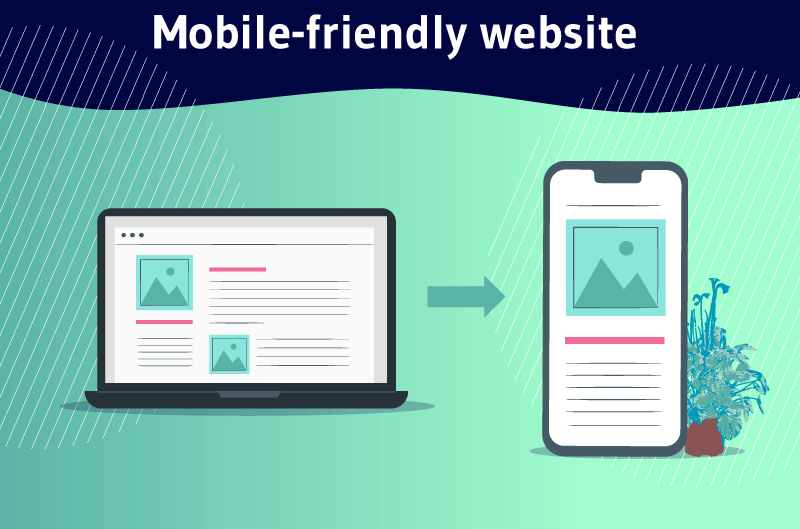 This not only improves your website's search engine ranking, but also provides a great user experience.
Since 2018, Google's algorithms have started by ranking search results based on the mobile version of a website.
To improve a website's mobile experience, here are a few things to follow:
Read Google's Search Quality Assessor guidelines;
Increase page load speed;
Adjust your content for mobile;
Fix mobile errors mentioned in Google Search Console;
Optimize for local;
Use AMP.
2.3.4 Indexing
This is a database used by search engines to rank every page available on the web.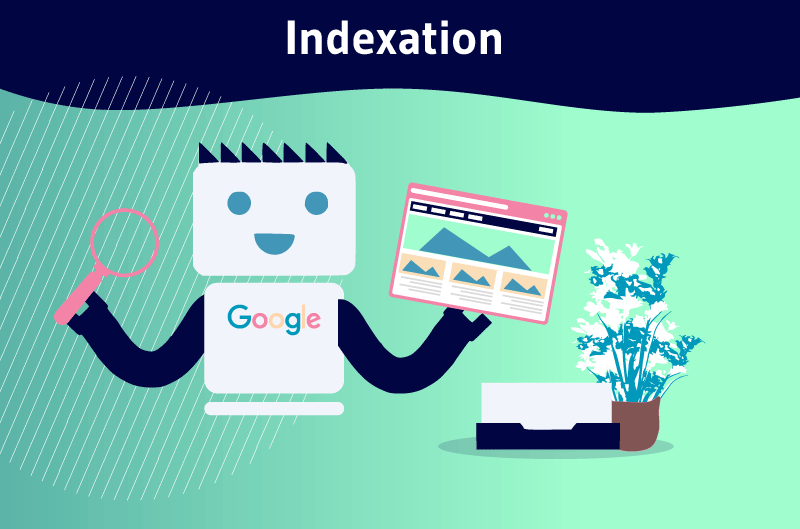 This means that if your pages are not indexed, search engine users will not find them.
So, when a website lacks technical SEO, it can probably not be indexed by search engine spiders.
Some other problems that can also prevent your pages from being indexed by search engine spiders are:
Duplicate content;
Bad user experiences;
Malware;
Malware, etc.
2.3.5. Migration and redirects
Two other most delicate cases in technical SEO are migration and redirections.
Migrating a website from one content management system to another is necessarily a matter for experts in the field.
Several errors can be derived from the migration of a website and can seriously impact the user experience and conversions.
2.4. Off-page analysis
Off-page SEO includes any action outside of your website that gives a good impression online
For example, getting your name on other pages, such as review sites, other bloggers' sites, social networks, directories, etc
The good news is that if you already have a ton of good reviews and people already like you, it will be pretty easy for you to rank
The bad news is that if you can't handle negative reviews properly or can't even distinguish the type of reviews, it can cause a backlog of work, sometimes only doable by experts.
The goal of SEO companies is to give your business a fairly thorough reputation online that your audience can easily trust.
So, to help you, a good SEO company will work on the essential elements like
Increasing organic traffic;
Location-based content;
Titles and metadata with unique specifications;
NAP consistency;
Authentic reviews ;
Etc.
2.5. Competitor Analysis
Regardless of your industry, it's important to do a competitor analysis based on really certain clues.
With competitive analysis tools, your SEO company can discover potential industry competitors
This discovery can inform your strategy, helping you capitalize on your competitors' weaknesses.
While many SEO agencies include an initial competitor analysis with their services, it's important that this be a fairly regular task.
The experts in charge are continually evaluating your competitors, always looking and spotting opportunities.
2.6. Link Building
While some aspects of SEO are one-time services that rarely or never need to be repeated, the bulk of the activities are ongoing in nature. This is the case with link building, which is one of those daily activities.
Google prefers to be fed a constant stream of fresh new links to keep your website relevant so that it can appear in the top search results
There are many ways to build links and many activities related to link building, some of which include:
Link monitoring: Although rare, it is important to keep an eye on links to avoid falling victim to a negative SEO attack ;
Brand Tracking: Any mention of your company should include a link to your website, but when it doesn't, your SEO company should find those instances, track down the person who controls that mention of your company, and seek to obtain an appropriate link;
Awareness: There may be hundreds of websites out there that are relevant to what you do. Your SEO company will reach out to these targets to promote the content and generate links
Part of this service may include guest blogging, which, despite what Google's Matt Cutts says, is still a viable form of link building when done correctly;
Online PR: As the world of PR and SEO merge, SEO companies are looking to build links to top news and information websites.
These links are often not considered low quality that search engines should ignore or penalize
SEO companies achieve this type of public relations by
Contacting journalists
Posting infographics, videos and other content;
Running social media campaigns designed to attract attention and links.
2.7. Automated Local SEO
This is usually the cheapest option and ensures that business information is properly provided to directories
It involves making sure that all contact information such as phone numbers, addresses and email links are correct on the site.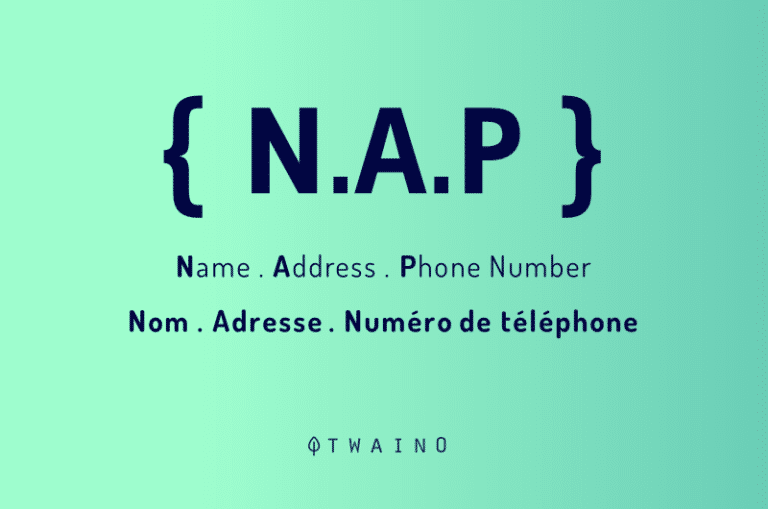 However, this alone does not improve your search ranking, as it is simply the necessary information that Google uses for geographic search results
Well also, this can be enough to gain visibility if you only operate in one location and want to target customers in a specific city or state
These services involve updating all business accounts on geo-targeted sites and integrating links to the necessary information that customers commonly search for. They do not involve content marketing or social media management.
2.8. Small scale local SEO
Small scale local SEO service usually involves creating highly targeted ads that run for a certain period of time in a certain area
This often includes pay-per-click ads or social media campaigns that are highly localized to reach a geographic audience
Small-scale SEO is designed for small businesses that focus on a limited area and only need to target customers within a certain mileage range
It's a better way to spend less to come across a very interesting target audience.
The most important thing here is to manage to match your content to local search intent to better meet the needs of searchers.
2.9. Voice search optimization
Voice search is the most demanding in the search industry today and it cannot be overlooked by many business owners.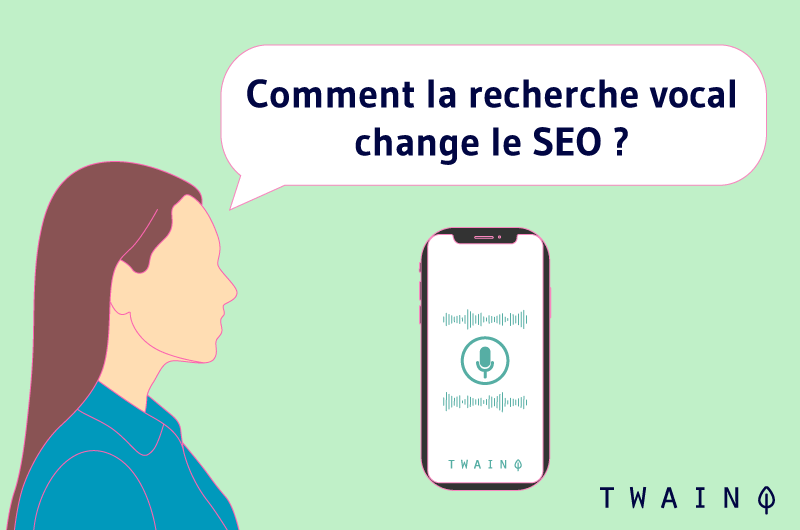 According to figures, 58% of consumers have used voice search to find contact information and information about local businesses.
The concept of voice search that has already been launched with smartphones has now reached smart speakers and smart voice assistants around the world.
In terms of user convenience, it is important to note that with the integration of voice recognition software across multiple platforms, individuals are having versatile experiences via many different channels.
The accessibility and ease of simply expressing your concerns or questions is unprecedented in describing any problem
Not to mention, the solution to the query is also much faster, naturally reducing bounce rates and retaining the potential consumer longer
In this way, the user is satisfied with the answer as it closely matches the words they spoke, which in turn is good for the company to improve customer relations and feedback.
2.10. Tracking and Reporting
Sometimes, some SEO strategies yield results in a few weeks or months
However, others, especially in industries with atrocious competition, results may take even longer.
As your SEO company works to improve your visibility in search engines, it's important to keep an eye on good SEO performance metrics
A good SEO agency is expected to provide monthly reports to show progress and its impact on your business
A monthly performance report is in the form of a data that allows the client to have an overall view of the website's performance in the search engines
It is primarily based on organic traffic, ranking and other important metrics.
This monthly update gives clients an idea of the work the agency is doing for them. This report helps clients track the work and justify why they are spending money on SEO services.
SEO reports should include mainly three important elements
Information
Progress
And recommendations.
In more detail the report includes:
A summary of the report;
A global overview of SEO health;
A general overview of traffic by channel;
Keyword rankings;
Click-through rates;
Backlink profile;
Ranking history;
Etc.
Chapter 3: How much do SEO services cost?
There are several factors that determine the actual cost of an SEO service. Without this, there is no way to determine how much the service may cost.
3.1. The factors that determine the cost of SEO services
The factors that really explain the price of an SEO service are huge, but we will just mention a few.
3.1.1 Industry
The reason why industry can influence the cost of SEO services is the simple fact that every industry is unique in terms of competition and business trends.
For example, when you search for the most expensive keywords on Google, you will notice that they are often ranked by industry.

SEO pricing for different industries is largely based on the number of monthly searches performed by a specific industry.
For example, a company that performs thousands of searches for their services per month will need to spend more on SEO packages
3.1.2. Geographic location
There are several things related to the population of a city or part of an area you are targeting that can impact SEO prices
For example, a company that markets or offers snow tire services in Alaska will face more competition than one in Southern California.
Also, if you target multiple locations at once, you'll have more pages to cite, which means more work to optimize your local SEO
In other words, the more regional pages you have, the more work you have to do on page promotion, which requires a consistent budget.
If you operate in a slightly more competitive area, this will create even more work in terms of local ranking, as you are forced to be more creative to differentiate yourself from your competitors
To do this, your content will have to outperform what your competitors are offering, this allows you to get more links to your page to ensure relevance.
We can clearly see from this that the cost of the SEO package in one area may be higher than in another with the same SEO company
3.1.3. Your marketing objectives
Marketing objectives can also be noted as one of the most important factors that determine how much to spend on SEO services.
SEO is a broad term that is continually evolving to encompass more and more services
SEO services can help you increase traffic to your website as it can help you improve your website's conversion rate
If you want, you can become an industry thought leader with well-researched content.
It all depends on your goals and business need, but you should note that each of these services comes at a price.
For example, if you simply need help setting up Google My Business accounts and optimizing site tags, it may be a one-time cost per project
If you need to create a solid blog and want to get better rankings on SERPs, the monthly services might be a better choice.
3.2. What is the price of SEO services?
With the large number of SEO agencies and digital marketing companies out there, each one offers a variety of prices.
According to a survey by Sparktoro, 87% of SEO agencies offer a monthly retainer fee and 65% charge by the hour or per project. Only 15% offered performance-based pricing.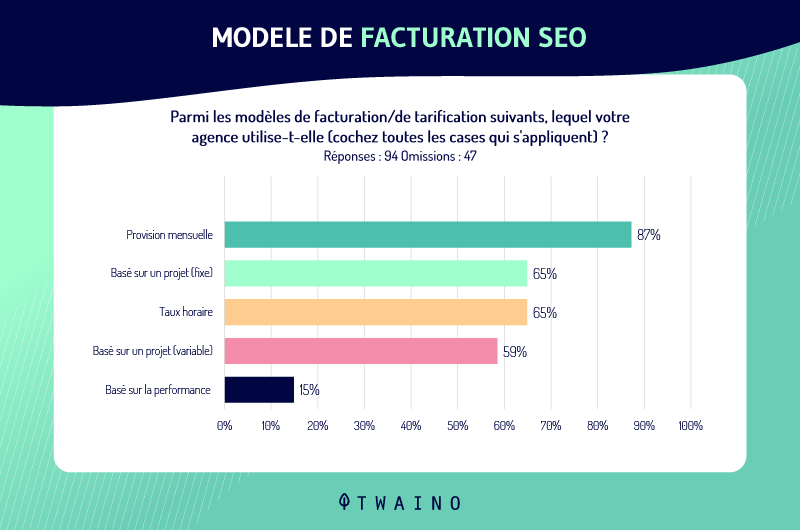 Their role is to boost your site's organic traffic by optimizing its ranking in search engine results pages through keyword research, creating content that appeals and building links.
While each agency may offer its own price depending on the service, we'll discover three main SEO pricing structures:
3.2.1. Pricing per hour
Favored by freelancers or independent contractors offering SEO services to small clients, this option is less likely to be used by agencies or online marketing companies.
Fees are based on the number of hours spent on each project. Ask the company to see a breakdown of what they did during that time to make sure they charged you correctly.
On average, the cost of hourly SEO work is $100-$250 per hour.
3.2.2. Pricing per month
Large SEO and marketing agencies usually charge a monthly fee. That is, you will sign up to pay a fixed price to retain the services of an agency, which will perform ongoing SEO work on your site.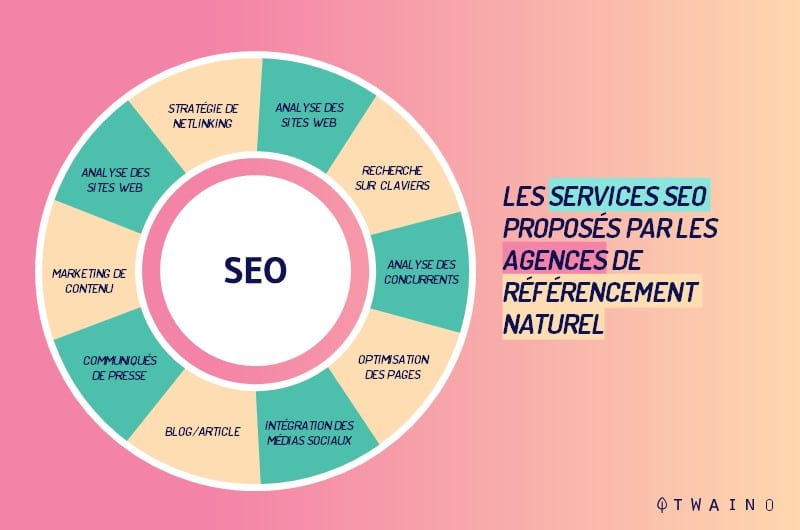 According to an article by Business 2 Community, about 75% of all SEO professionals charge a monthly retainer.
Monthly SEO packages often include a specific set of services, such as:
Keyword research
Competitor research
SEO content writing
Technical audits
Content marketing audits
Link building;
Digital public relations;
And more or less
However, some agencies allow you to create a custom plan with an agreed upon monthly fee.
The costs of a monthly retainer average over $10,000 per month.
3.2.3. Project-based pricing
When it comes to a particular project in passing, SEO agencies may charge a one-time fee for a particular SEO project
You'll start by discussing your SEO needs and goals before agreeing on the scope of the project and the total cost. This option allows for more customization.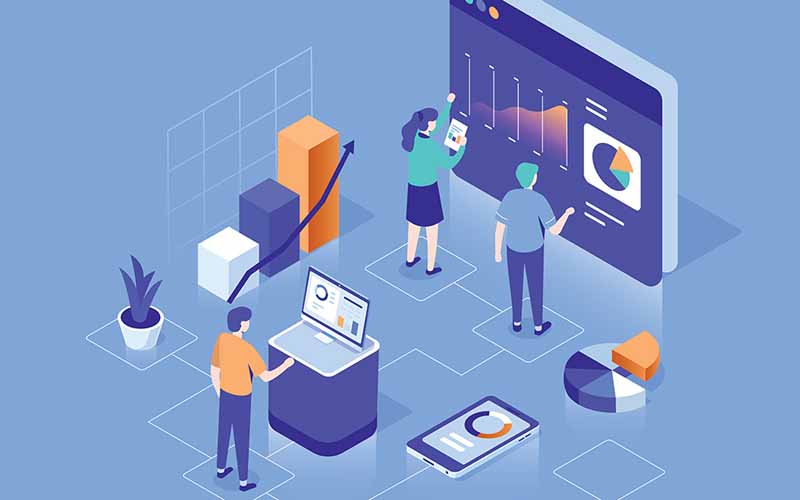 Source: semji
The average cost of project-based SEO services ranges from $1,000 to $1 million and up
Small businesses using local SEO might spend around $1,000 per month per project. Larger companies can even expect to pay millions of dollars per month.
Chapter 4: Why should you hire an SEO company on a budget?
It is true that SEO companies are like guides that help your website rank high in search engines, but when you opt for an effective service, you will get even more results.
4.1. SEO companies have experience
Every day, experts do research, create blogs and read many articles on search engine optimization techniques.
This suggests that they have enough resources and are gaining more skills in SEO techniques day by day
Hiring an SEO agency is to ensure that a team of highly qualified and experienced people in the field work on your website.
They apply all the techniques and make the right decisions to increase your website's ranking
4.2 SEO companies get the best results
As mentioned above, you don't need to guess or apply an idea to leave your business in danger to succeed
Without a doubt, if you use the best search engine optimization techniques for your website, your site will rank high on the SERP page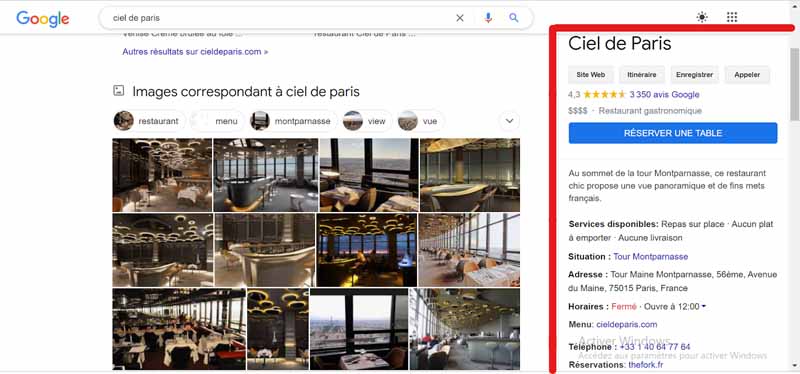 The role of a well experienced SEO company is to evaluate your website, your goals and your competitors to create a comprehensive plan to increase your visibility in searches
They will closely monitor your progress and adjust their policies to ensure you are on track for the best results.
In addition to the above benefits, there are more advantages that you gain by hiring the best SEO company
4.3 Take advantage of industry expertise
SEO agencies are usually made up of a collection of diverse experts, including SEO professionals, web developers and content writers who are equipped to work on your project
In an agency, each individual has a goal and excels in that area to deliver the best results for your business.
Hiring an SEO company means you get the benefit of advice from professionals who specialize in SEO and have years of experience.
Search engines like Google and Bing are constantly rolling out new updates that often leave businesses struggling to keep up. In some cases, the updates cause businesses to lose significant traffic.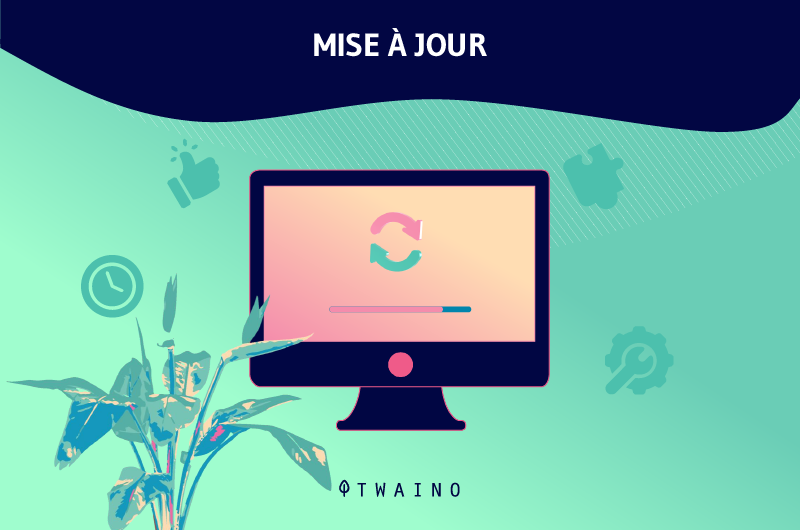 Here's why hiring an SEO agency will only help you with professional expertise:
Agency experts can monitor news channels, forums and industry competitors for information on algorithm updates and their effect on SEO rankings ;
They can monitor the health of your website for indexing problems, traffic drops, ranking losses, manual actions, etc;
They can diagnose problems to identify the causes of penalties and algorithmic drops;
They can provide advice and development guidance to solve problems;
Experts have access to the latest technologies and important industry platforms and they know how to fully utilize them. And they pass that on to your brand.
4.4. You can expect professional quality work
Since search engine optimization is the line of work for SEO companies, you can expect a systematized implementation of the work
To this end, SEO agencies put in place certain systems and processes that allow you to receive regular updates and periodic reports on the development of your project
As the SEO work is completed, you should get detailed and comprehensive reports describing the work and any search engine ranking improvements that occur. These reports follow certain industry standards
In addition, you should expect the people working on your project to be knowledgeable and experienced in the field of search engine visibility. They can produce results in much less time, all without needing your input.
4.5. Every business is established with a goal in mind
In most cases, goals lead to profits and revenue. However, one of the goals of every business in the world is visibility
Even a non-profit organization still wants the world to know about the services it provides.
The best way to achieve this visibility is through digital marketing, and this cannot succeed without proper search engine optimization practices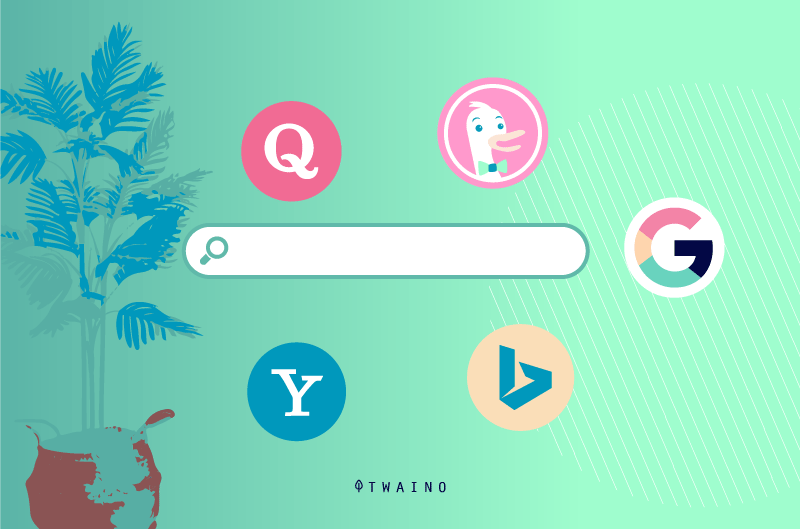 With the services of a professional SEO company, your website will be pushed to appear on the first page of search engines
Internet users remember what they see. So when your business is featured on the first page, viewers will see you, visit your website and begin to recognize your brand.
4.6. Security for your business
In reality, SEO is quite a risky practice, because not knowing how to do it, you can expose the website to search engine penalties
One of the reasons why hiring an SEO agency makes so much sense is that SEO agencies know what to look out for to avoid any negative repercussions and to protect your website as well as its ranking.
Agencies have a dedicated team that can monitor tools such as Google Search Console, Bing Webmaster Tools, Google Analytics in order to watch for big problems that may occur
Mistakes such as black hat attacks, bad backlinks, manual actions, security vulnerabilities, can be huge problems that you can get into if you don't do things right.
The benefit of hiring an SEO company is that they can also ensure brand safety by helping to protect your business from negative publicity, common SEO malpractices.
4.7. More online marketing services
Finally, a full-service internet marketing SEO company can potentially help you achieve your digital marketing goals other than SEO
Whenever your business needs advertising, website content, website design, redesigning, inbound marketing, etc., a full-service SEO company will be happy to help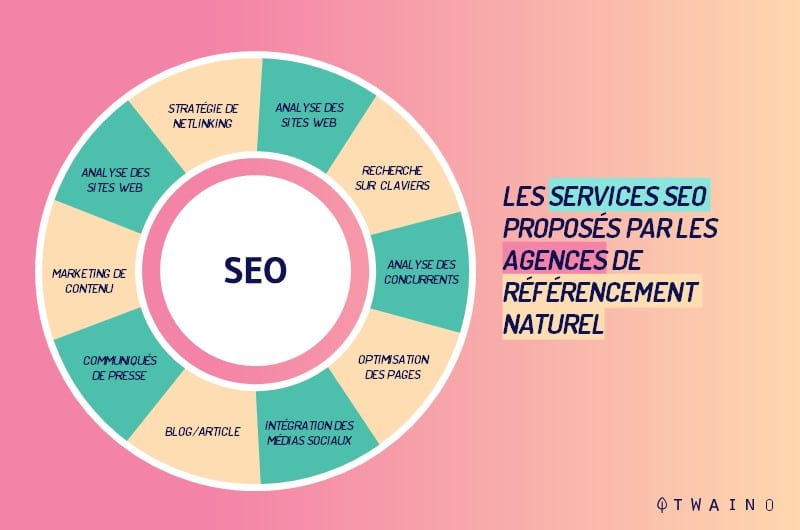 The best SEO companies analyze, create and execute a full-fledged solution that includes all of the above services to boost your business
These companies also often offer discounts on their clients' fees, which is helpful for small businesses or startups to save money
Once you can expand your business partnership with such a company over time, you will successfully grow your online business.
4.8. Understand your target audience
Working with SEO experts with many years of experience gives you the assurance of taking advantage of all the business niches you are dealing with
This way, they are skilled in searching and finding the ideal target audience for your company's products and services.
Since SEO experts have experience in the field, they know exactly where and how to reach potential customers to attract them to what you offer.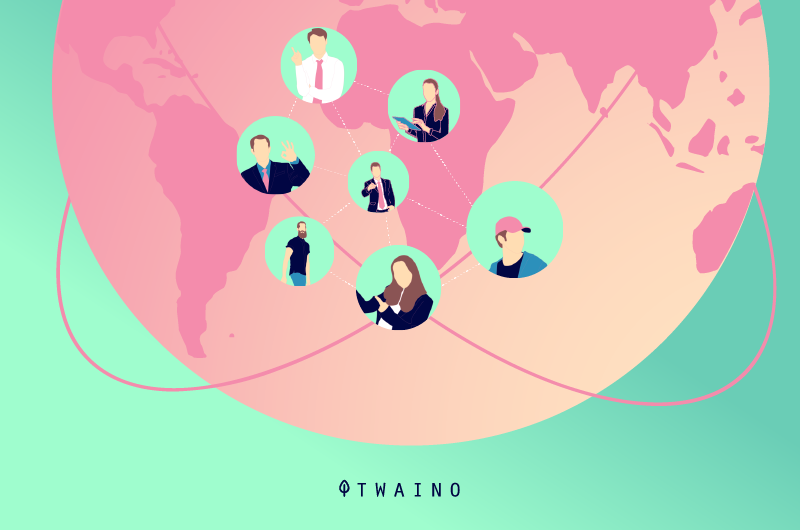 However, they know how to use keywords related to a specific location so that people in those areas can easily find your brand.
4.9. Increased revenue
The strongest reason for hiring a business SEO service is the increase in revenue it should provide
And if after about 4-6 months you don't see any change, it's safe to say that you should find another agency to work with.
Nowadays, most people turn directly to as the best place to find a quick solution to their problems
By optimizing your website well, you will be able to attract people who are looking for your business, product or service.
And the more visitors you get, the more likely you are to make sales and the more your revenue will increase.
4.10. More exposure
Today, social media is one of the main tools used in digital marketing.
The simple reason is that many people today pay more attention and spend more time on networks such as:
YouTube
Pinterest;
Instagram
Twitter and Facebook.
Since many businesses each have a website, fewer people are searching for businesses on search engines. Many people discover different businesses via social media.
Since social media is a big part of SEO, working with experienced agencies means you have every chance to work your social media marketing strategies better.
Chapter 5: What are some reasons to avoid low-cost SEO services?
Getting a cheap SEO service may save money, but in reality, the quality of the service is certainly poor.
Since SEO is a crucial part of your company's success, entrusting such delicate operations to do-it-yourselfers can be a disaster for your business
5.1. there is always the risk of black hat techniques
When you work with a cheap SEO agency, you're probably exposing yourself to the use of black hat SEO techniques
This is a practice designed to increase your search engine rankings very quickly but fraudulently.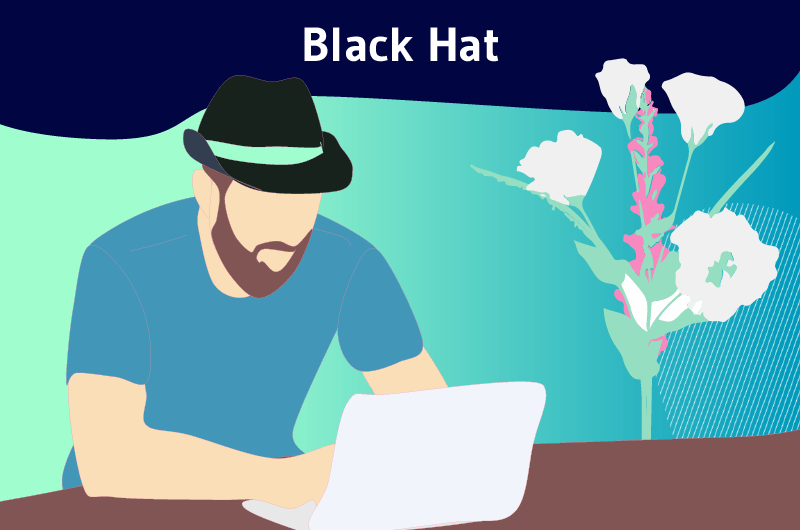 Since black hat practices go against the guidelines of search engines, they carry severe penalties.
In simple terms, black hat techniques refer to all the wrong ways to improve SEO
Some common black hat techniques include:
Keyword stuffing
The use of private link networks;
And cloaking techniques.
Each of these tactics, rather than earning you the right to rank higher in Google, simply seeks to demand higher rankings. Otherwise, it's a surefire way to cause Google penalties.
Not only do these practices hurt the search experience of users, but they also hurt your search engine presence instead of improving it.
5.2. Cheap never gets you anywhere
The right budget for SEO varies depending on the size of the company, the industry as a whole and the local market.
If you often opt for low-cost SEO services, even experts can only apply a few of the effective SEO actions on your website
Without a large budget, the only possible actions would be the time-dependent ones, that is, the quick and easy tasks.
In contrast to that, capital related actions refer to long term SEO practices that are applied to your website on a regular basis by the experts and over the long term.
Precisely, SEO that actually has a lasting effect is very dependent on capital or staff capacity.
Even if you find an SEO company with several years of experience and do not offer the right budget, you should expect time-related actions such as:
Keyword research
Page level optimization;
And some technical optimizations
Not only can time-dependent activities be effective only in rare circumstances, but they can also only work in the short term.
5.3. Lack of basic SEO requirements
High quality content and credible backlinks are two of the most critical components of an SEO strategy
However, these two elements are both labor intensive, meaning they represent a significant percentage of your SEO investment
When you're offered cheap SEO services, it simply means that the SEO agency doesn't have enough capacity to produce informative content or maintain its capital outlay.
Low cost SEO services will not guarantee guest content placement on authoritative websites.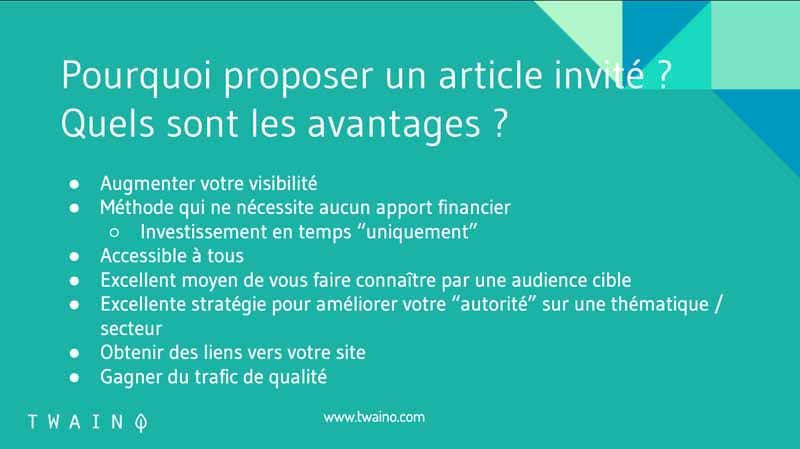 This is even more notable if the SEO agency cannot create long-form informational content, which requires a significant investment of time and skill
Without the resources to produce compelling content, these SEO service providers can only use automated content creation tools to spin articles and make them relevant
Since your content directly reflects your brand, your organic traffic performance will be significantly impacted by poor quality
5.4. Poor quality links do not perform well
When link building was introduced as a key marketing tactic, the focus was on link quality and quantity
Websites that secure quality links, whether internal or external, see favorable results in their organic traffic performance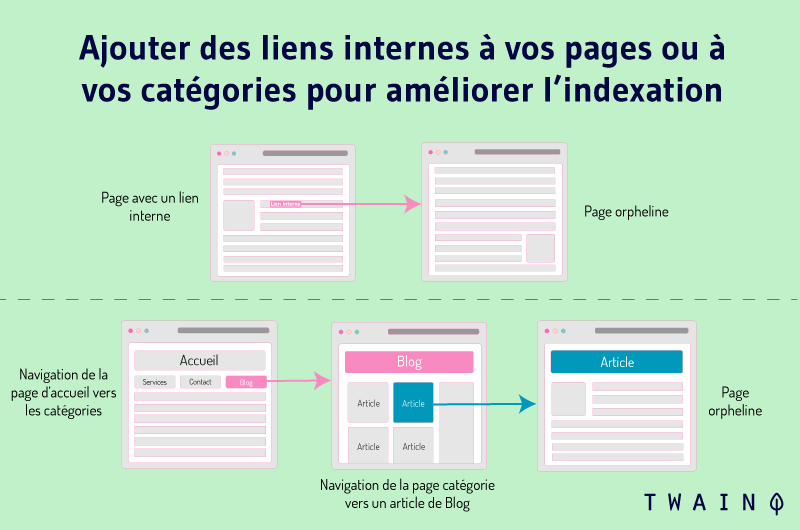 While most SEO agencies offer duplicate lists of services, you may notice the difference in link quality and measurable results on SEO performance
As search engine algorithms are frequently updated, the link building strategies of SEO agencies are also changing dramatically.
Investing in poor quality SEO services will put your brand at considerable risk of being penalized for practicing poor link building strategies
Let's say you end up working with a partner agency offering cheap SEO services
In this case, you may encounter links generated from automated software and published on poorly maintained websites with minimal authority
There is a high probability that your financial resources will be wasted, as search engines are likely to ignore your links and index your content correctly
As a result, the risk of having your website permanently removed from the results page increases.
5.5. Experience is priceless
Companies that offer affordable SEO services must employ cheap labor. Cheap labor often means inexperience.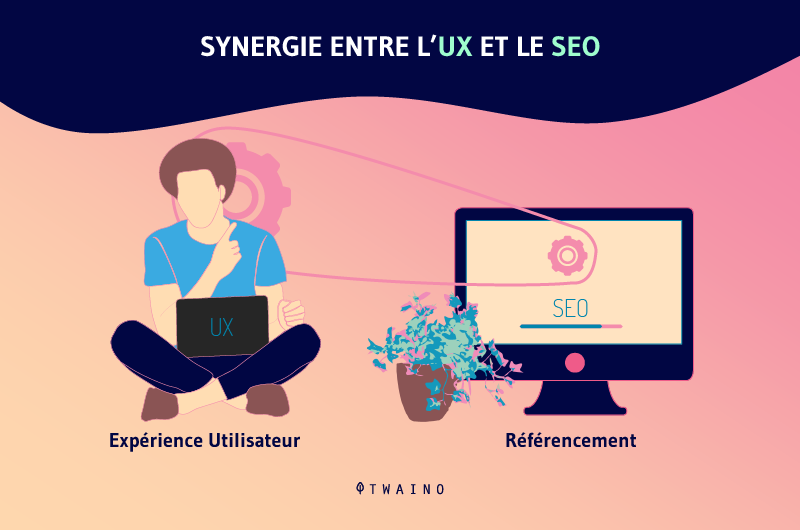 Good agencies are not cheap because they employ legitimate, proven experts. These experts are confident in their ability to deliver business results. Therefore, they never work on a shoestring budget.
Experience, skills, tested strategies and systems are what make SEO results possible. Not a lot of novice workers.
Conclusion
Hiring an SEO company for your website is really important, nevertheless, a low cost SEO service can be a considerable risk to your business in the long run.
Low cost services should be avoided if you want to get your business known and give a good impression online.
In this article, we've compiled a considerable list of the disadvantages of low cost SEO services.
If you have any other thoughts on this topic, feel free to share them with us in the comments.