If you're looking to maximize your local business' visibility online, business directories are the key to effective online marketing.
They are a must for businesses that want to reach new potential customers and build a solid online reputation.
The best local business directories are reliable, easy to use and offer unmatched online visibility for local businesses.
Don't wait any longer and take advantage of the competitive edge that the best local business directories can provide you. In this article, we have gathered the 23 best business directories you can register on.
What are local business directories?
Local business directories are online directories that list information about local businesses such as:
Business name;
Business address;
Phone number;
Business description;
Hours of operation;
Comments;
And customer ratings.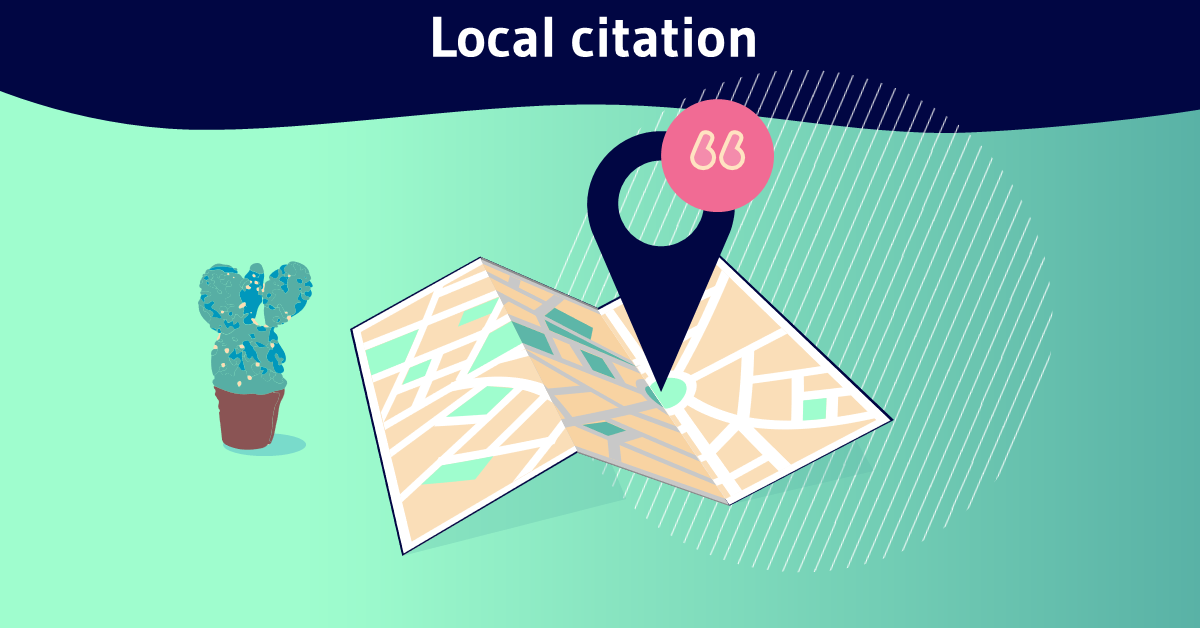 Their main purpose is to make it easy for consumers to find local businesses that meet their needs.
To make a fairly perfect choice of your local business directory, here are the most essential criteria to consider:
Relevance of the directory: make sure that the directory includes businesses that belong to your industry and geographical area. This ensures that the people viewing the directory are potentially interested in the products or services you offer;
Audience reach: Assess the size and demographics of the directory's user base. If the directory is used by people in your target group, this can help increase your company's visibility to them;
Cost and Value: Compare the cost of listing in the directory to the potential benefits. You need to consider whether the cost is worth the visibility, traffic to your website and lead generation;
User Engagement: Evaluate the directory's ability to engage users by allowing them to leave comments, ratings, and testimonials about businesses. This interaction builds consumer trust in your business and gives you a point of difference among other websites;
SEO Benefits: Using a directory can have a significant impact on your SEO strategies. Indeed, an effective directory can be a major asset to improve your SEO strategy and achieve your internet marketing goals.
In addition to these criteria, it is crucial to consider the usability of the user interface. The directory should be designed in an intuitive manner to allow consumers to quickly and easily find the information they are looking for.
By using a reliable and up-to-date local business directory, consumers can save time and money by quickly finding businesses that meet their needs.
Local business directories can also help local businesses increase their online visibility and attract new customers.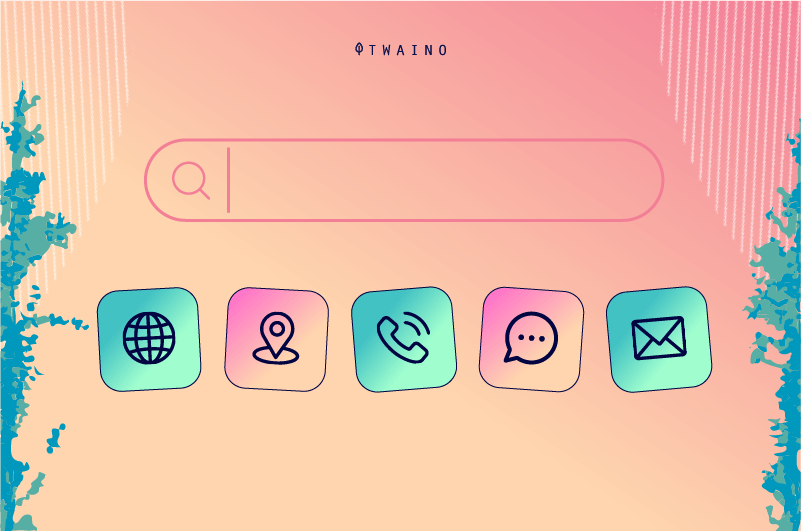 The Best Local Business Directories
Here's a list we've prepared for you:
What makes Google Business profiler special is that it is directly linked to Google's search algorithm, which makes it one of the most important directories for local businesses to target people in their vicinity.
Businesses can also track search and visibility statistics for their business, which helps them understand how consumers find and interact with their business online.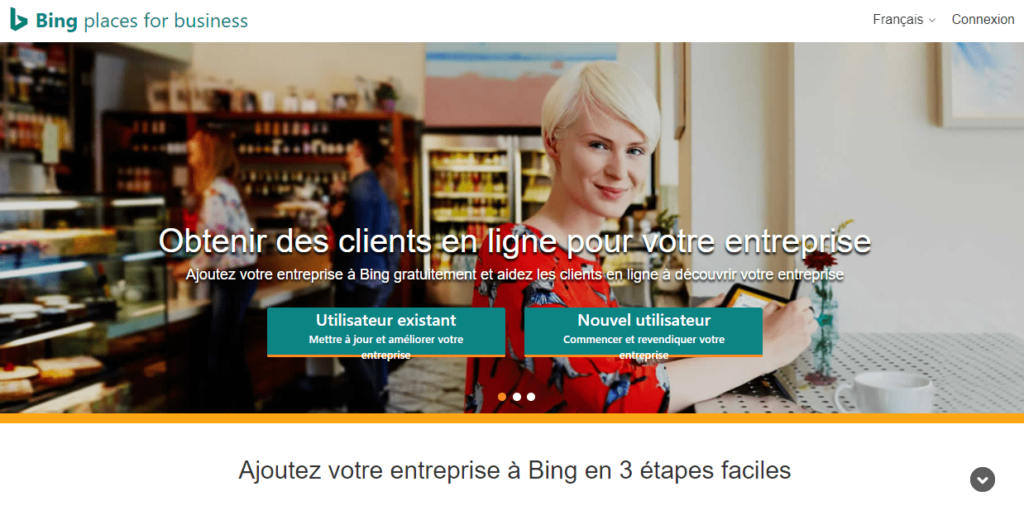 Bing Places is a local business directory that stands out from other directories due to its ease of use and rich information.
It offers a comprehensive and detailed view of local businesses, including opening hours, customer reviews, photos, contact details and more.
Bing Places' advanced search tool allows users to easily find the business they are looking for using criteria such as
Name;
Type of business;
Location;
Etc.
The platform is also fully optimized for mobile devices, allowing users to find local businesses wherever they are.
Finally, Bing Places integrates seamlessly with other Microsoft services such as Bing Maps and Microsoft Advertising, allowing businesses to maximize their online visibility.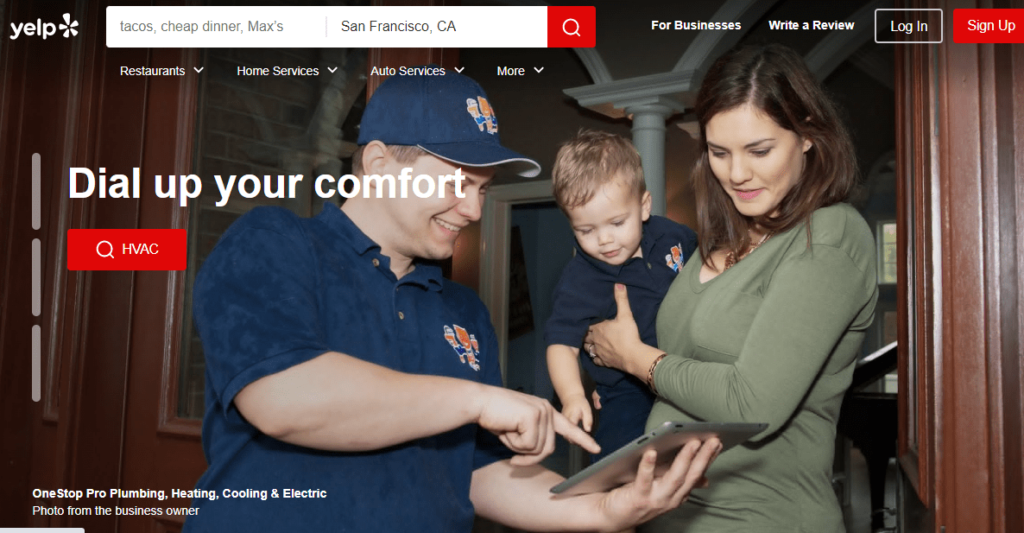 Yelp is a local business directory unlike any other because of its rating and review platform.
Users can post honest and detailed reviews of businesses, which helps others make informed decisions about where to spend their money.
Additionally, businesses can manage their Yelp page to showcase their establishment and respond to reviews.
This seamless, real-time interaction between consumers and businesses provides a richer, more reliable experience than traditional business listing-based directories.
In addition, Yelp uses state-of-the-art recommendation technology to suggest businesses best suited to the user's interests and preferences, making it a valuable tool for finding the best local establishments.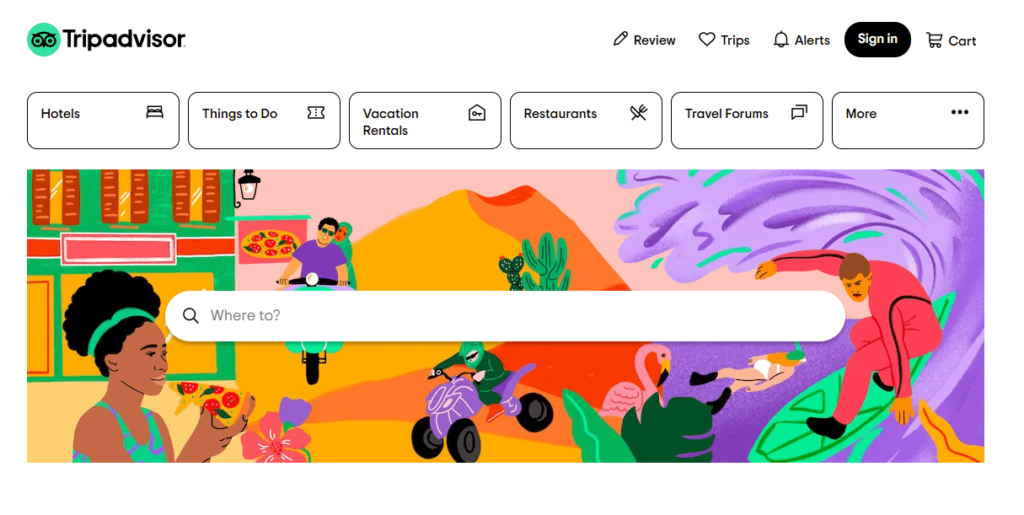 Tripadvisor is special from other directories because of its unique approach to rating and recommending local businesses.
This directory focuses on real consumer reviews and comments, rather than business information.
Consumer reviews are vetted for authenticity, ensuring that recommendations are reliable.
In addition, Tripadvisor offers a vast amount of business details, such as:
Opening hours;
Photos;
Prices;
Comments on the quality of service and product;
Etc.
This information allows users to make an informed decision about local businesses.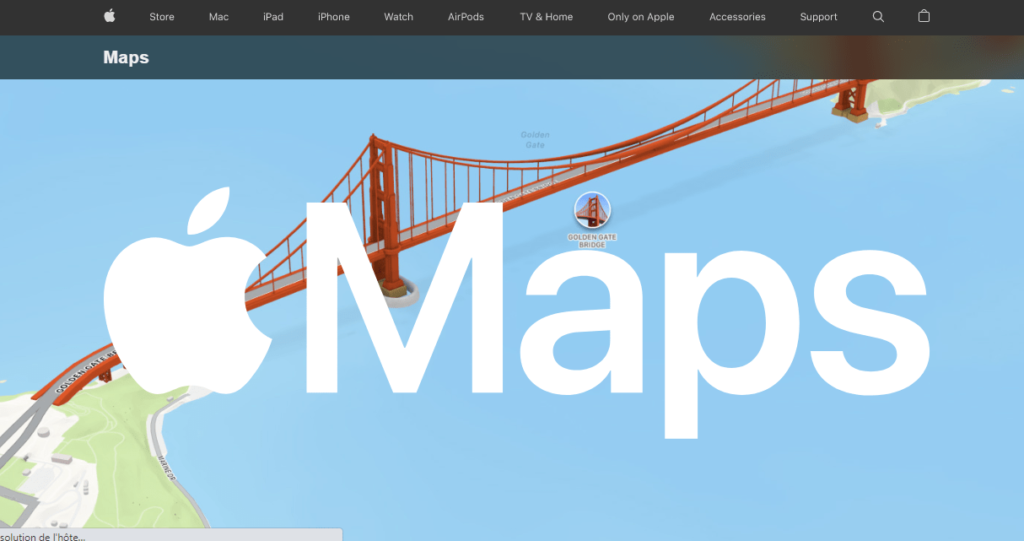 Apple Maps is a local business directory that stands out from its competitors because of its advanced technology and integration with other Apple products.
It offers detailed and accurate mapping that makes navigating and finding businesses easier. It also uses artificial intelligence to suggest the best businesses for your search.
In addition, thanks to its strong integration with Siri, users can search for businesses using voice recognition.
Finally, it also offers features such as user reviews, opening hours and photos to help you make an informed decision.
With all of these features, Apple Maps is a great place for businesses to list themselves so users can find them faster.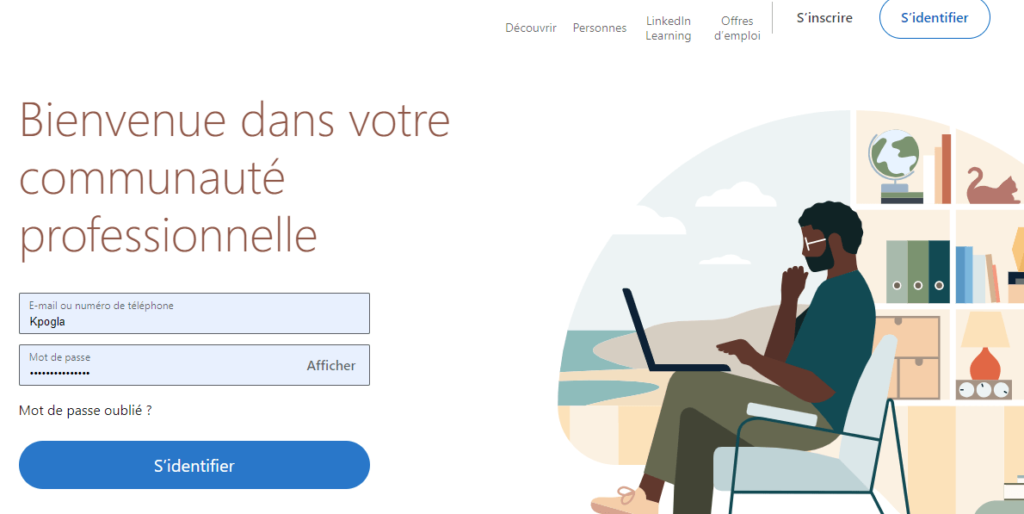 With over 260 million monthly active users, LinkedIn is a powerful local business directory that focuses on quality professional relationships.
It is the ideal platform for professionals around the world to build and maintain business relationships and develop their careers.
LinkedIn provides an online platform for professionals to:
Introduce themselves;
Post their resume;
Search for job opportunities;
Discover potential employers;
Connect with work and industry colleagues;
And more.
With over 700 million members worldwide, LinkedIn is known as a work and marketing space for professionals.
Unique features such as messaging, groups and content publishing allow users to stay connected and informed about job market trends and career opportunities.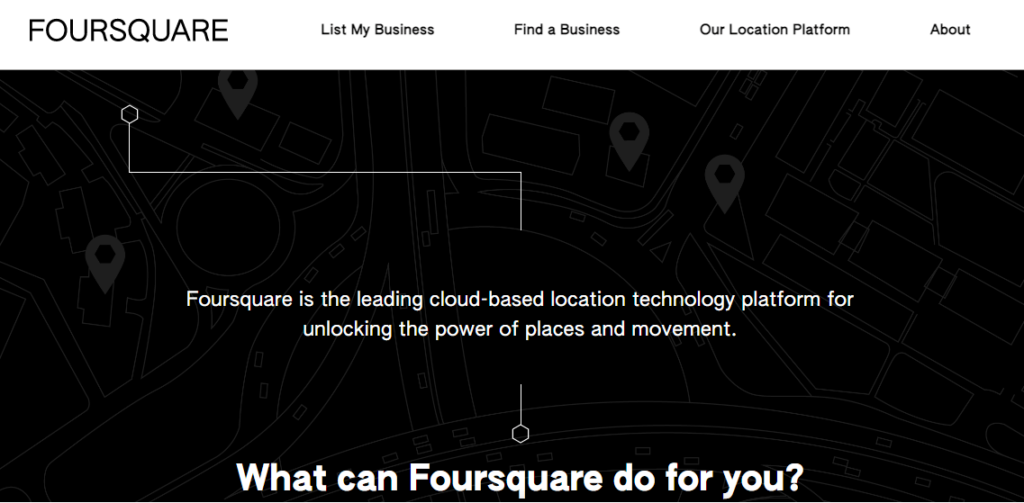 Foursquare is a local business directory platform that stands out for its innovative geolocation technology and vibrant community of users.
With Foursquare, you can discover new places, explore reviews and recommendations from the community, and even get exclusive deals based on your location.
In addition, Foursquare helps local businesses promote themselves by allowing them to create their own business page, interact with their customers and measure their impact in real time.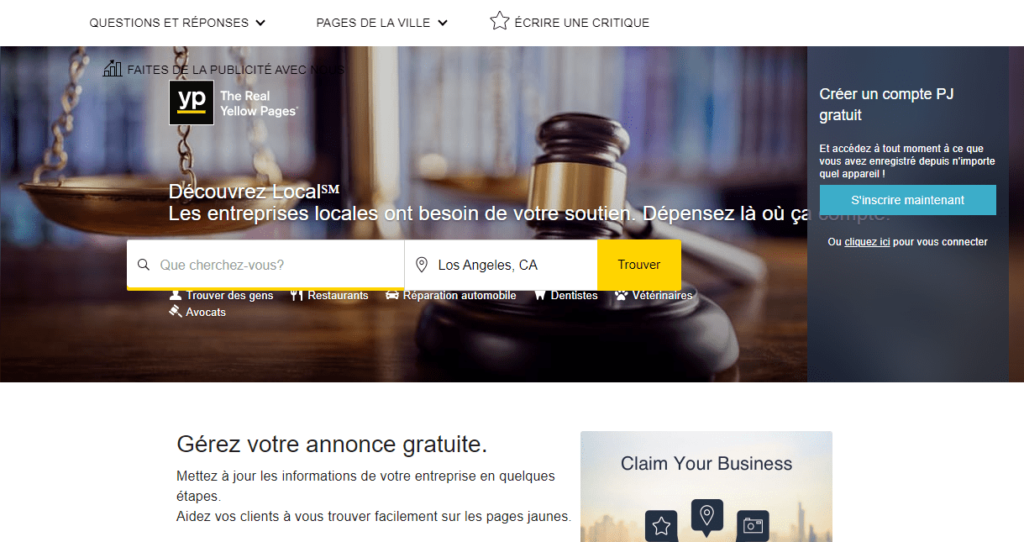 With over 60 million monthly consumers, The Yellow Pages is an online local business directory that features a comprehensive and up-to-date database, allowing users to find business information quickly and easily.
It offers maximum visibility to businesses through its online presence and highlighting of contact details, product and service descriptions, reviews and ratings on the local business.
Users can also post reviews of businesses, providing a reliable source of information for consumers.
Yellow Pages allows for a customized search based on location, business name or keywords, making it a convenient tool for finding local businesses with just one click.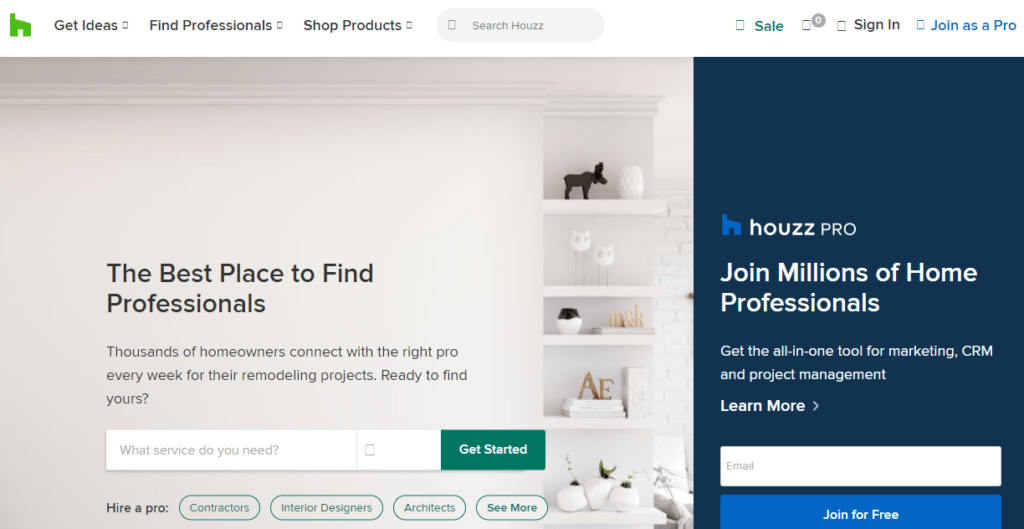 Houzz is indeed an online directory for local interior design and home improvement businesses.
However, it differs from traditional directories in that it offers an immersive and interactive experience for users by providing design ideas and high definition photos. Users also have the ability to communicate directly with professionals and request quotes.
In short, Houzz is a more advanced directory that helps users find the businesses they are looking for while providing a detailed design experience.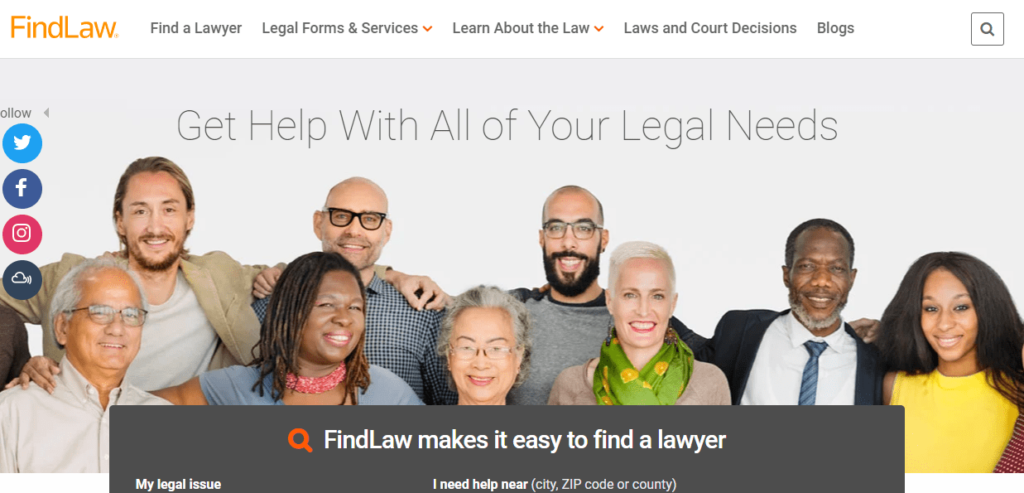 FindLaw is a local business directory that features an advanced and easy-to-use online platform. It offers a comprehensive and updated listing of local businesses as well as attorneys and law firms.
The platform also features free legal resources, buying guides and articles to help consumers make the right decisions.
On top of that, FindLaw offers a reliable reference for businesses looking to increase their chances of online visibility.
With an extensive database of qualified professionals and a dedicated support team, FindLaw is the ideal choice for local businesses.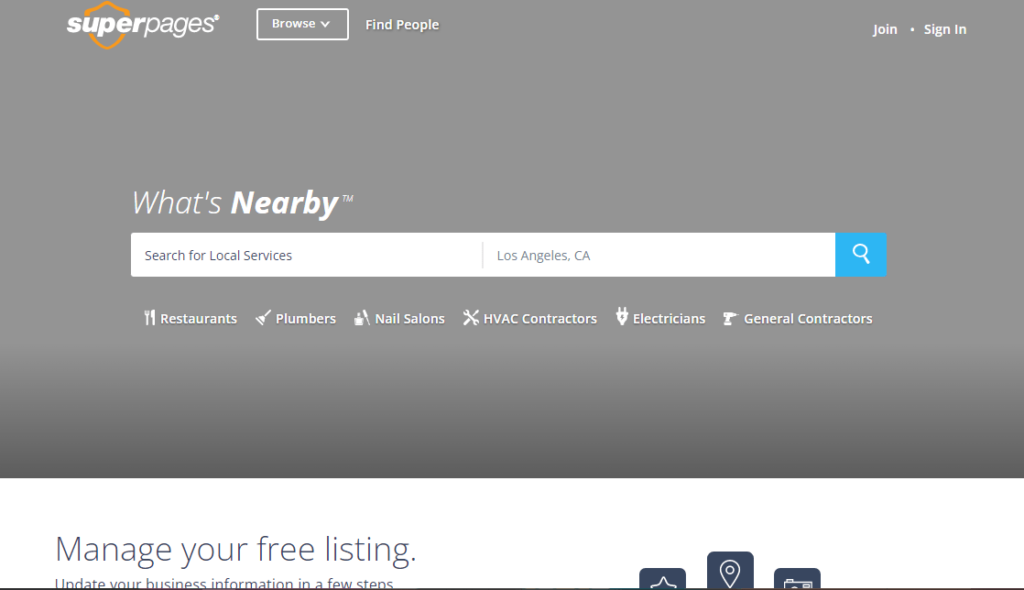 Superpages is a local business directory that stands out for its wealth of information.
It provides an easy-to-navigate online platform for consumers to quickly and efficiently find information about local businesses, including customer reviews, photos, hours of operation and contact information.
Superpages also offers exclusive features for businesses, such as creating custom business profile pages, optimizing search results, and the ability to manage online reviews.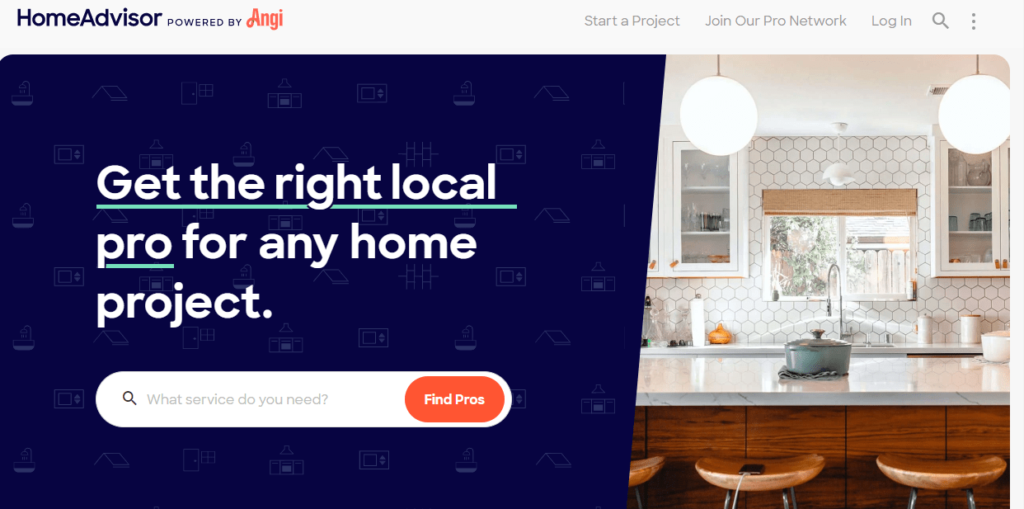 HomeAdvisor is a unique platform dedicated to businesses operating in the renovation and improvement sector.
If you are in this business, you can register on this directory so that its users can contact you for their renovation projects.
What makes this directory special is its extensive network of local service providers who have been carefully selected based on their experience, expertise and reputation.
HomeAdvisor allows users to compare quotes online, read reviews from satisfied customers and contact companies directly from the site. This platform greatly facilitates the process of selecting a contractor for projects.
In addition, HomeAdvisor offers a satisfaction guarantee, which means that its users are guaranteed to get top quality work.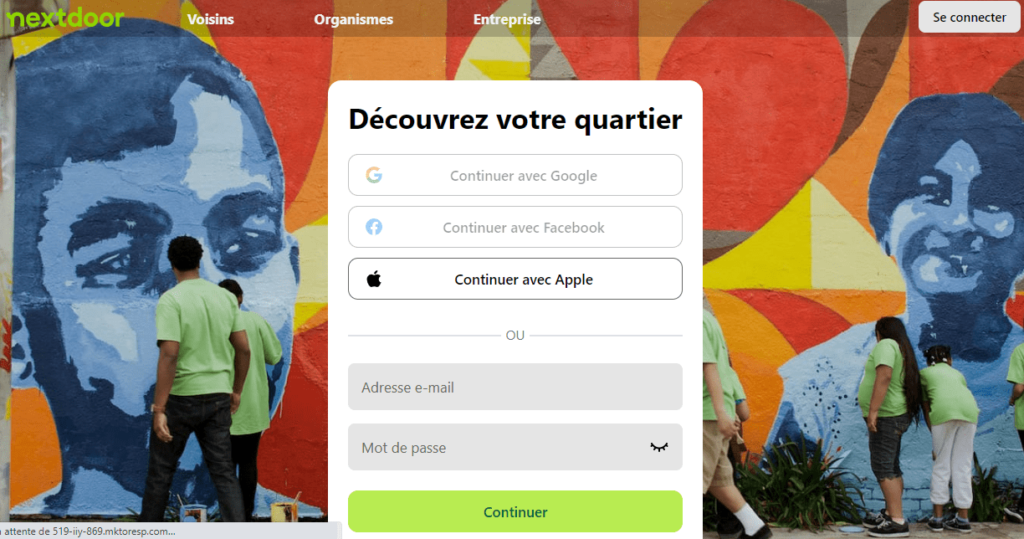 Nextdoor is a local business directory that features a community-based approach. Users can discover local businesses recommended by their neighbors and share their own experiences.
This gives businesses a platform to connect directly with their local customer base, while allowing users to easily find the services they need.
Additionally, Nextdoor is dedicated to building stronger local communities by allowing members to connect, share information and collaborate.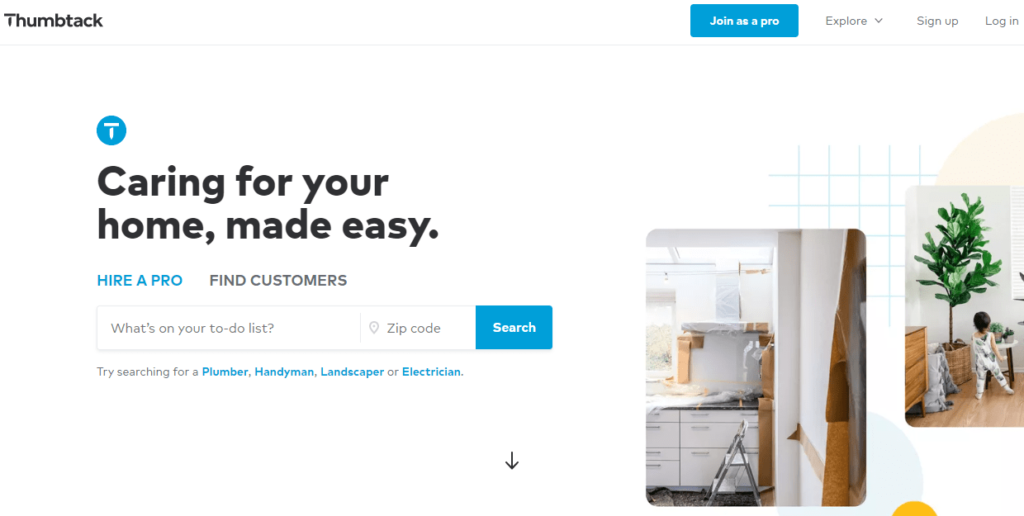 Thumbtack is a unique local business directory that stands out for its ease of use and ability to connect customers with qualified service providers.
The tool provides an easy-to-use platform for customers looking for local services to quickly and easily find trusted providers that meet their needs.
Thumbtack uses advanced algorithms to match customers with the most qualified providers for their request, ensuring accurate and relevant results.
In addition, providers can benefit from increased visibility on the platform, which can increase their exposure to potential clients.
Finally, Thumbtack offers a rating and review system to help customers make an informed choice when searching for local services.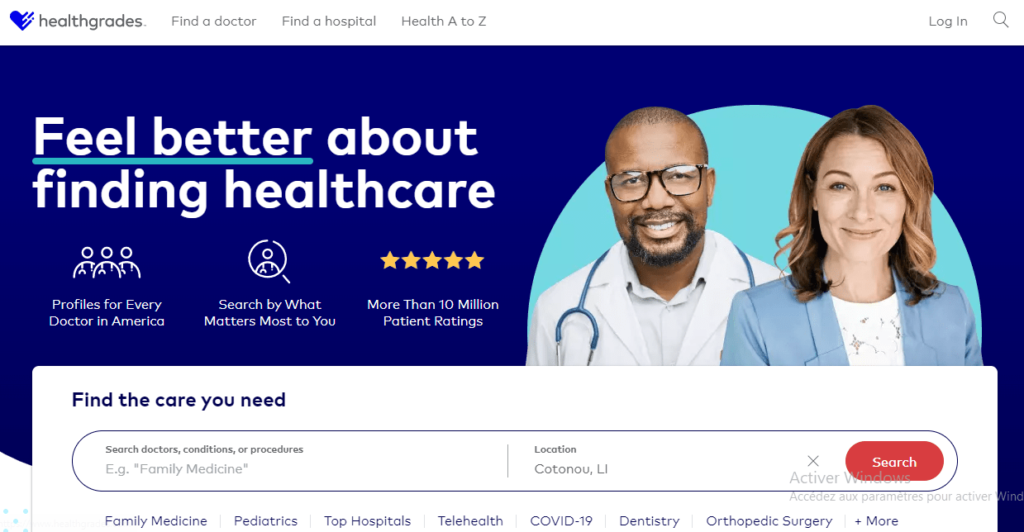 Healthgrades is an online platform dedicated to finding and rating healthcare professionals.
What makes it special is the richness and reliability of its directory. It contains detailed information on more than 3 million doctors and healthcare centers.
It also offers a multitude of selection criteria to enable users to get in touch with a healthcare professional.
In addition, ratings and reviews from previous patients add an extra dimension of transparency and trust to recommended healthcare professionals.
Finally, Healthgrades is a trusted source for disease and treatment information, as well as online appointment scheduling tools for a smoother healthcare experience. In short, Healthgrades is the ideal choice for consumers who want to make informed decisions about their health.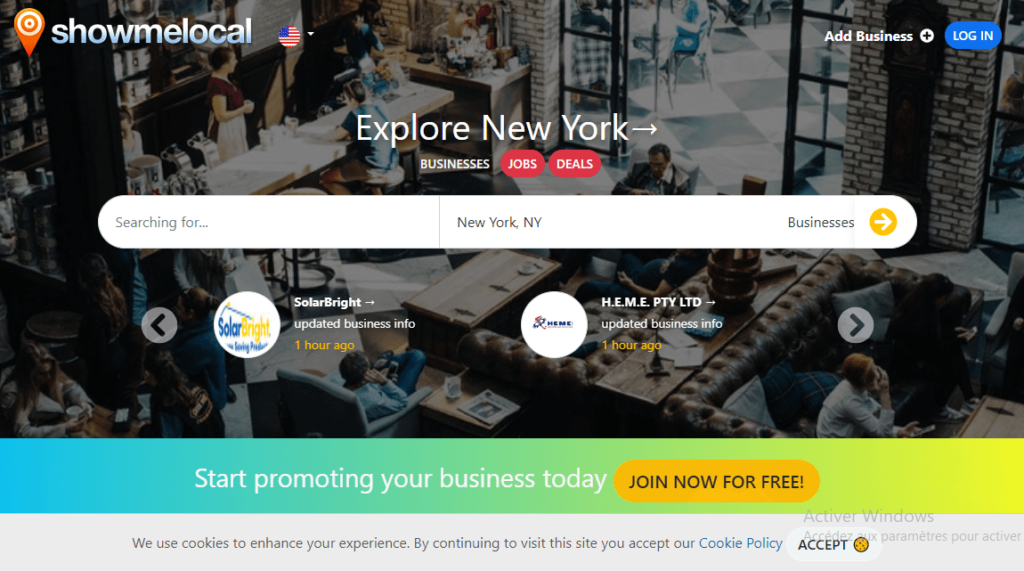 ShowMeLocal is a local business directory that allows users to quickly find the local businesses they need using search criteria such as location, business category and user reviews.

B2B Yellow Pages is a local business directory that stands out for its ease of use and wealth of information.
It includes businesses from all sectors, making it a practical tool for finding reliable and quality suppliers. Companies are classified by category and location, making it easy to find companies near you.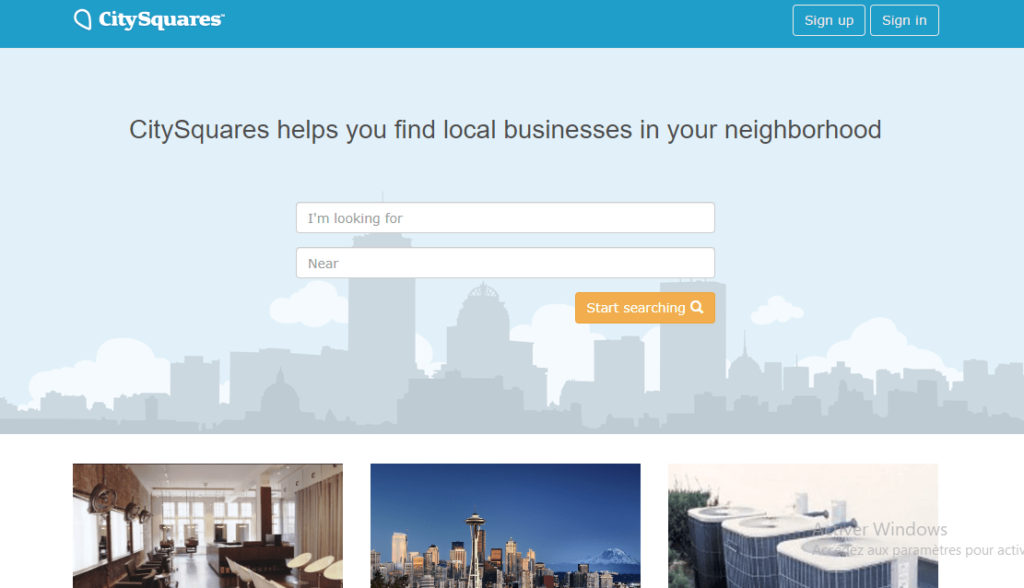 CitySquares is a local business directory that is particularly notable for its wealth of information.
It helps interested people easily find local businesses by using relevant filters and discovering real user reviews.
CitySquares also offers unique features such as the ability to follow businesses, add them to lists and share them with friends.
In addition, it offers benefits for businesses, such as managing online presence, creating product pages and generating qualified leads.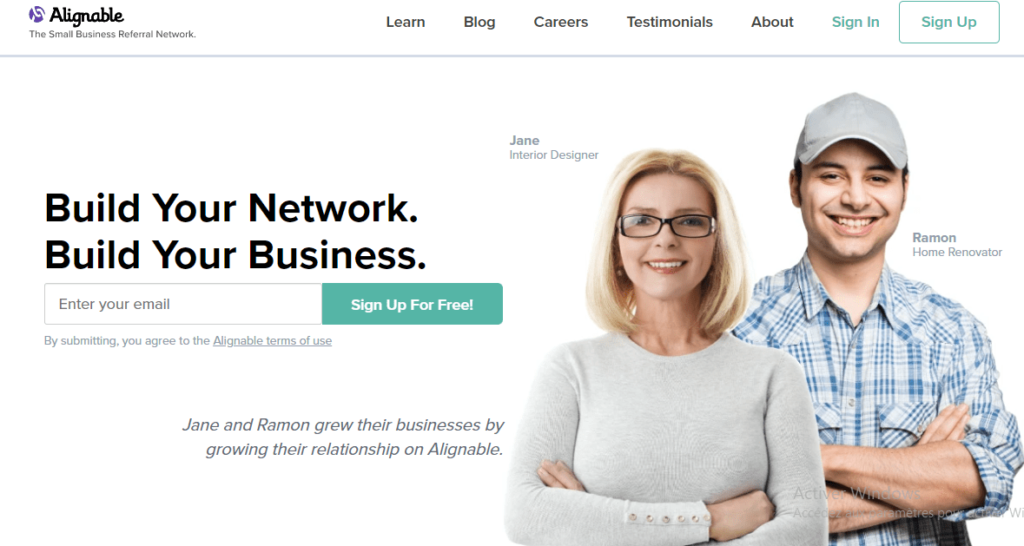 Alignable is a local business directory that sets itself apart from its competitors with its unique approach to networking and promoting local businesses.
With its platform, Alignable enables businesses to connect with each other and create lasting relationships.
Using Alignable, businesses can connect with potential business partners, potential customers and suppliers.
Alignable also offers a variety of online marketing tools to help businesses reach a wider audience.
What makes Alignable unique is that it focuses on the local community, fostering relationships between local businesses and encouraging local business.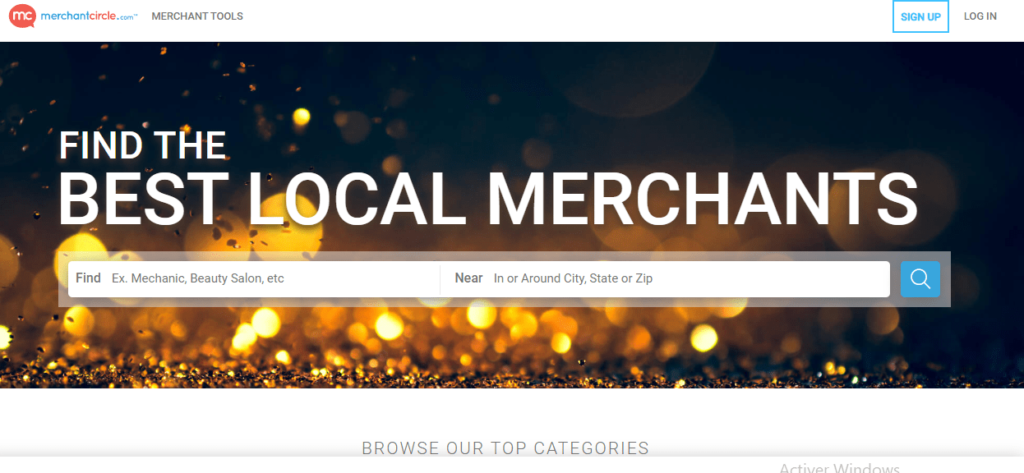 MerchantCircle is a local business directory that stands out for its simplicity and efficiency.
It allows businesses to connect with local consumers by creating a comprehensive business profile and ranking high on search engines.
Businesses can also interact with consumers by posting special offers, responding to comments and sharing updates about their business.
What makes MerchantCircle unique is that it is completely free for businesses, which helps them save money while accessing a large number of potential consumers.
In addition, MerchantCircle offers a business-friendly platform with easy-to-use tools for creating profiles, posting updates, and managing comments.
Finally, MerchantCircle is a comprehensive local directory with thousands of professionals from all industries, from small businesses to large corporations, who can find increased visibility with local consumers.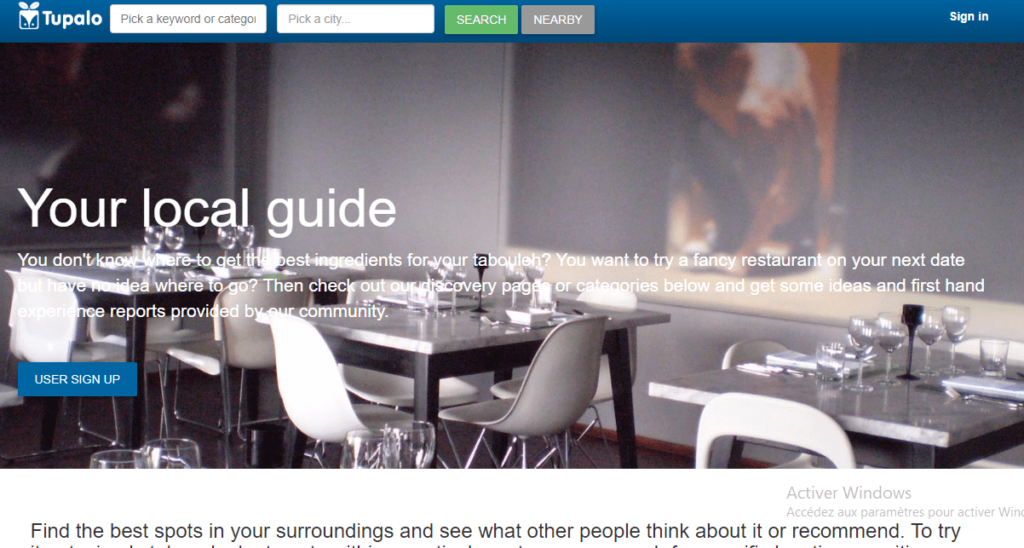 Tupalo is a unique local business directory. With a real-time updated database and an easy-to-use interface, it offers users the opportunity to discover new local businesses and share their experiences with other consumers.
Tupalo offers businesses the opportunity to get noticed by their target audience with powerful and cost-effective online marketing tools.
Finally, with its active online community, Tupalo connects consumers and local businesses in a simple and effective way.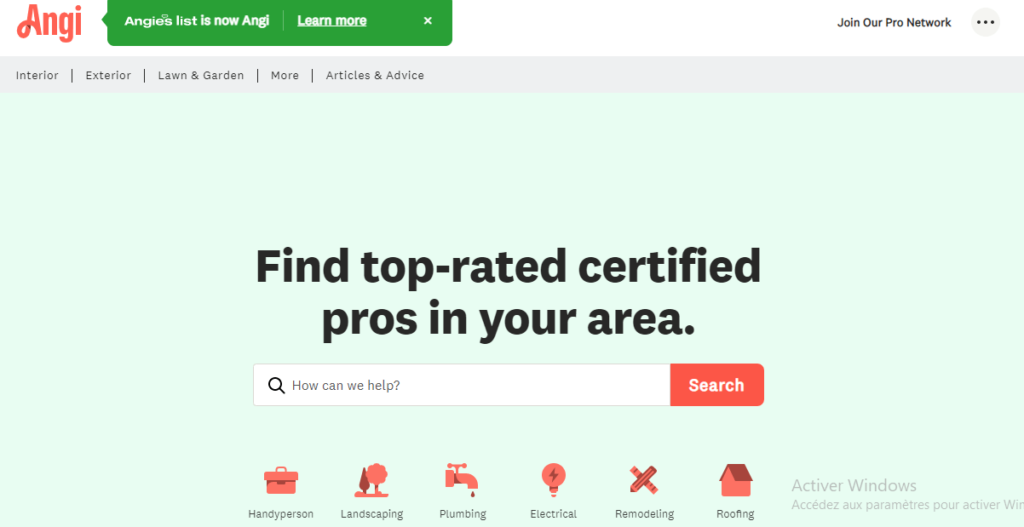 Angi is an online platform dedicated to helping local businesses market themselves to consumers. What makes Angi unique is its ability to connect businesses to their target audience in a fast and efficient manner.
With its intuitive and easy-to-use platform, businesses can post detailed information about their business, product or service, as well as photos and reviews from satisfied customers.
By using Angi, businesses can also benefit from increased visibility on search engines, which helps them get noticed by potential new customers.
In addition, businesses can also interact directly with their audience by responding to reviews and posting special offers and promotions.
Finally, Angi is also a consumer-friendly platform where consumers can easily find local businesses that meet their needs, read customer reviews and ratings, and more.
By using Angi, businesses can establish a strong online presence, attract new customers and grow their business.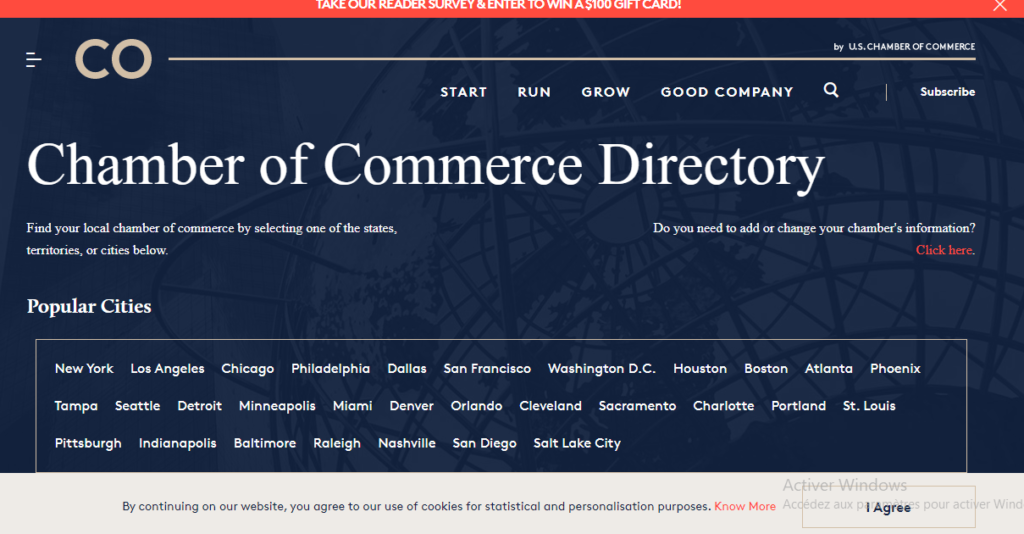 The Local Business Directory, also known as the Chamber of Commerce, is a professional networking system designed for local businesses.
What makes it unique is its commitment to the promotion and development of the local economy.
The Local Business Directory connects local businesses with potential customers, suppliers, business partners and local communities.
It allows local businesses to promote themselves, grow and connect with other businesses in the same area.
This local directory also provides training and professional development opportunities for its members, as well as community activities to strengthen the ties between local businesses.
It is a platform for local businesses to unite and advocate their business interests with local and national governments.
It provides ongoing support, networking opportunities and a platform for local businesses to advocate their business interests.
Joining the Local Chamber of Commerce means choosing to be part of a professional and economic development community.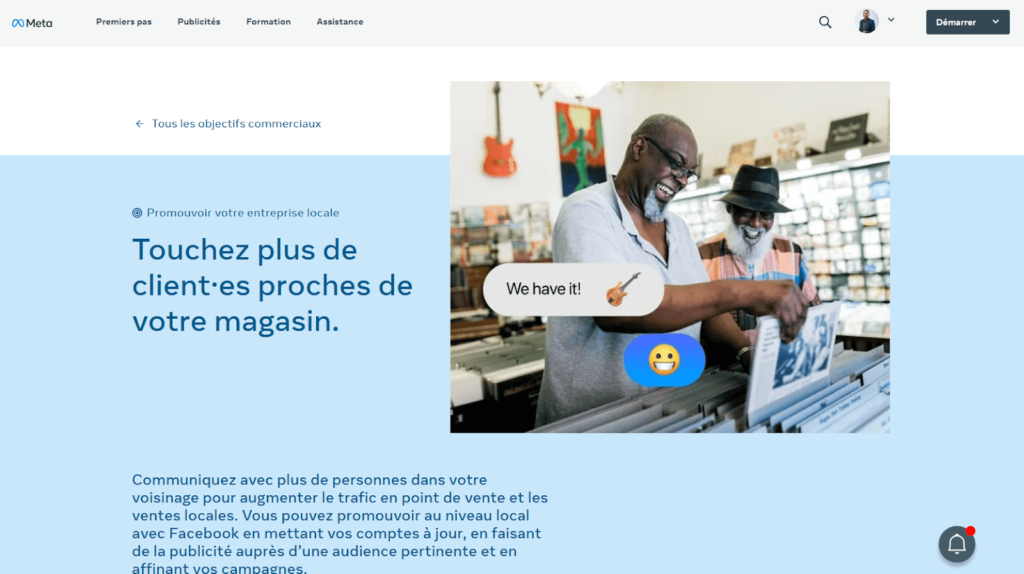 Facebook Business is different from other directories in that it provides a larger, more interactive platform for local businesses.
It makes it easier for users to find information about local businesses, such as hours of operation, reviews, photos and special offers, while allowing them to interact with businesses through comments, ratings and messaging.
In addition, businesses can create and manage their own business page for free, which can be optimized for higher search rankings.
Users can also follow businesses to get updates and offers.
By using Facebook, businesses can establish a strong online presence and build a more personal relationship with their customers. Traditional directories can't compete with the interactive features and massive reach of Facebook.
Conclusion
Local business directories allow you to connect with potential customers in an efficient and targeted manner, which can lead to a significant increase in sales and business growth. We have given an interesting list in this article.