When we look at the numbers, we can agree that 67% of clicks go directly to the first 5 results that are displayed in response to Internet users' queries.
To reach these positions, website promotion is an effective way to ensure that search engines and Internet users can easily find your website.
Although it may require a lot of money, in this article we show you the best ways to promote your website for free.
What is website promotion?
Website promotion is a complex process that requires strategic thinking and careful planning to achieve a company's goals.
In other words, it is about implementing targeted actions to increase visibility and traffic on a website in order to attract more visitors and improve conversions.
Source : audreytips
A good website promotion essentially starts with an understanding of its target market, its competitors and the trends of the sector.
After that, comes defining the important objectives of the promotion whether it is to generate the most sales or to make your brand known worldwide.
From this point on, it is appropriate to execute a global strategy that will include different promotional techniques.
These may include:
SEO techniques to propel your website higher on the SERPs ;
Online advertising techniques (SEA) to deliver targeted ads;
Content marketing techniques to attract visitors with quality content;
Or social media strategies to strengthen the presence of the brand and the company on these platforms.
It is also possible to set up partnerships with other sites or companies to mutually promote the respective sites, or to conduct affiliate campaigns to generate qualified traffic to the site.
It is important to note that the promotion of a website is an ongoing process that requires regular analysis of the results obtained and a consequent adaptation of the strategy to achieve the objectives set.
What are the benefits of website promotion?
Website promotion can provide several invaluable benefits to a company with an online presence.
Increase the number of visitors to the website
Website promotion can lead to an increase in the percentage of people visiting your site because of its ability to reach a wider audience and increase the number of visitors.
To achieve this, website promotion combines various internet marketing strategies including SEO, email campaigns and the use of social networks.
First of all, SEO is a proven tactic to drive more internet users to your website on a regular basis.
In fact, it is a set of techniques to make your website more visible to the search engine when a search is performed.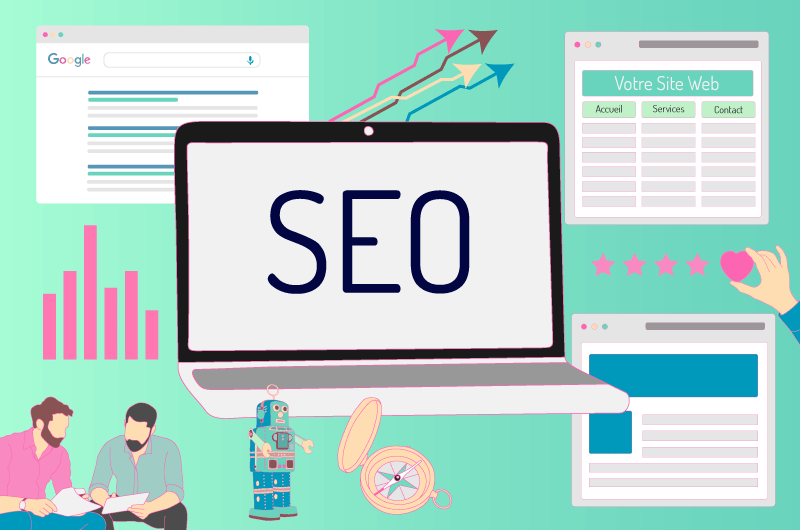 When you publish quality content, optimize your meta tags, use relevant keywords and create backlinks, Google will believe that your website will be able to answer its users' queries.
Thus, the more your website will gain space on the search results pages, the more traffic it will get.
In addition, you can leverage social networks like Facebook, Twitter, Instagram, LinkedIn, etc, which are great channels for website promotion.
Attracting new customers
Attracting new customers can be a direct consequence of successful website promotion in that it allows you to reach new markets and diversify your customer base through different means.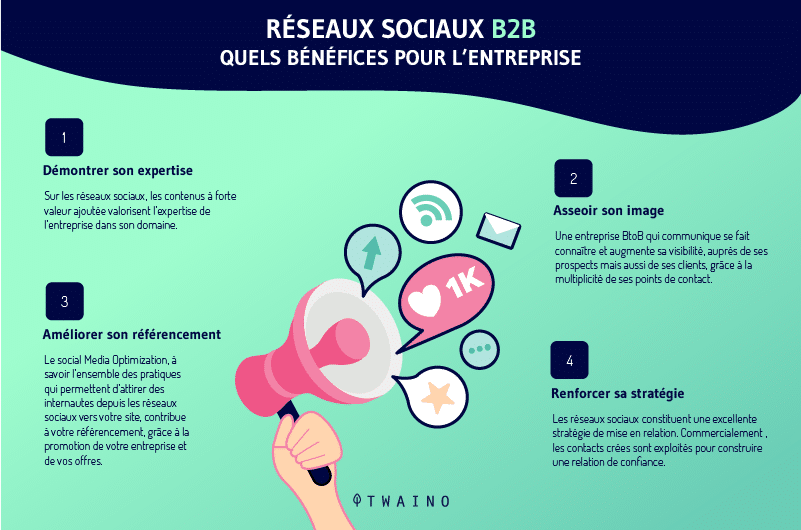 For example, website promotion involves the use of social networks to reach a more active and interested audience. Indeed, social networks allow you to target a specific audience based on different criteria such as location, age, interests, etc.
Build customer loyalty
A successful website promotion not only allows you to find potential customers, but it also allows you to retain them.
No matter how you choose to promote your website, the strategies you put in place allow you to retain customers by maintaining a relationship with them and encouraging them to make repeat purchases on your website.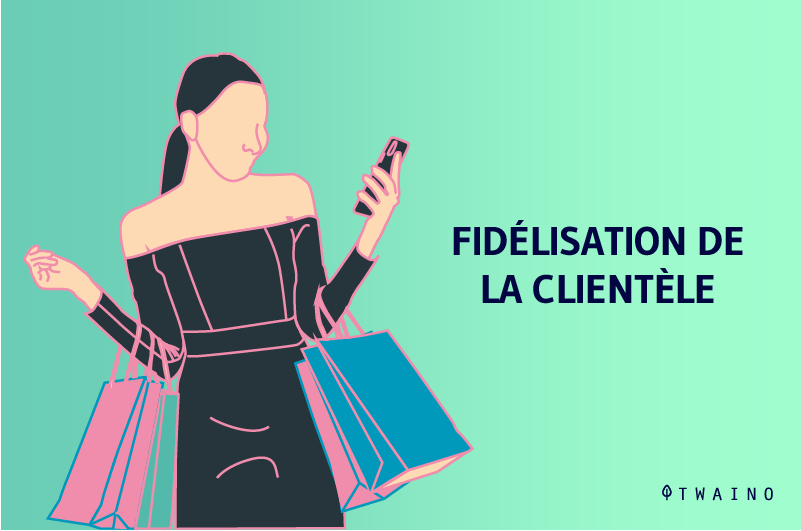 When referring to the loyalty system, which we talked about above, it allows you to reward customers for their engagement with your business.
Since content creation is a key point of website promotion, customers appreciate companies that provide them with useful and interesting information that they can consume on a regular basis.
Generate sales
Promoting your website is a way for businesses to increase your company's revenue by encouraging your website visitors to make purchases.
The most reputable websites have used color psychology to influence customers' purchasing decisions in their promotions.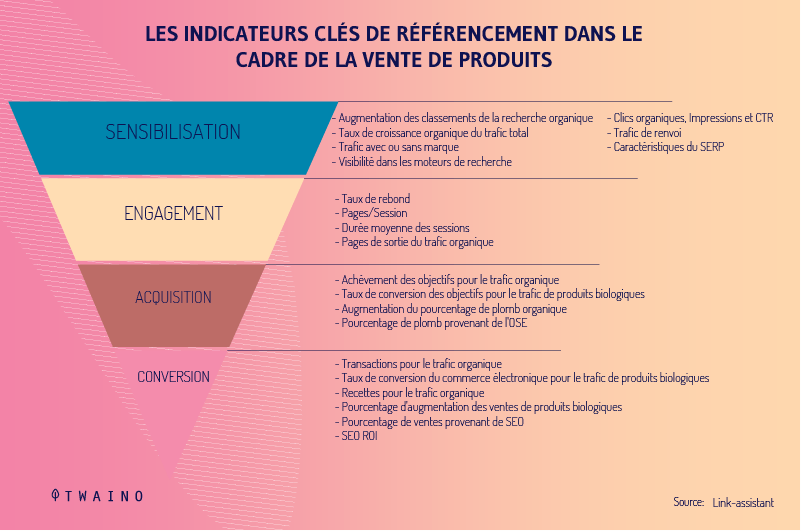 For some, setting up a product recommendation system is another way to promote a website.
This also works well for a coupon system. Coupons can entice customers to make immediate purchases on your website.
Improve brand awareness
Another more important benefit that can be gained from a successful website promotion is the improvement of your company's brand awareness.
Website promotion strategies allow you to get your name in front of a wider audience and boost your brand recognition in a number of ways. Examples include:
Participating in contests or online events that allow you to gain exposure to a wider audience ;
Creating quality content that makes visitors want to share it on various social channels.
Collaborating with influencers or bloggers in your field to make yourself known to their audience;
Setting up targeted advertising campaigns that allow you to make yourself known to a specific audience;
Attending trade shows or conferences to get your brand noticed.
In short, when you promote your website, you improve your brand awareness in one way or another.
How to promote a website for free?
Here are 10 practices to adopt if you want to promote your website for free for a better visibility:
Use social networks
An equally effective way to promote a website is to use social platforms to increase the visibility of your website to a specific target audience.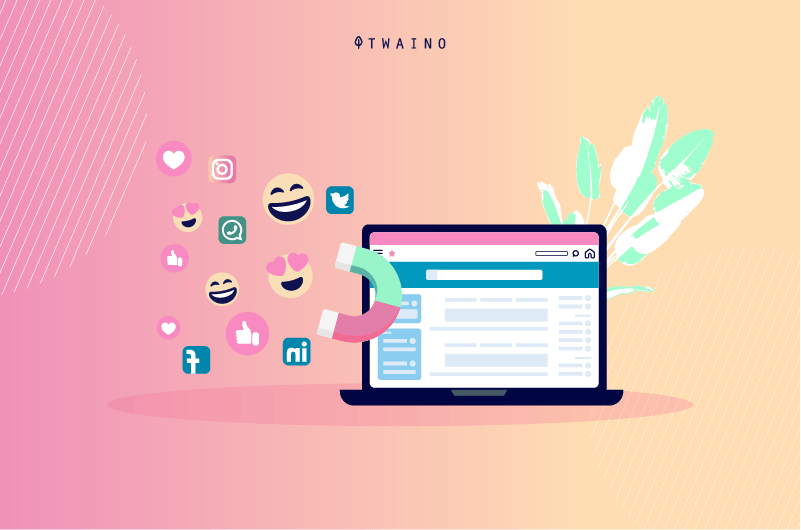 This can involve creating a professional account on social networks relevant to your site and sharing content that is interesting and relevant to your target audience.
You can also use hashtags to target users interested in similar topics, encourage users to visit your site by offering exclusive content or special offers only available on your site.
Through social networks, you can interact with your audience by frequently responding to their concerns and running contests.
Use guest blogging
Guest blogging is a great way to promote your website and increase your online visibility. It allows you to create backlinks to your site, reach a wider target audience and improve your reputation as an expert in your niche.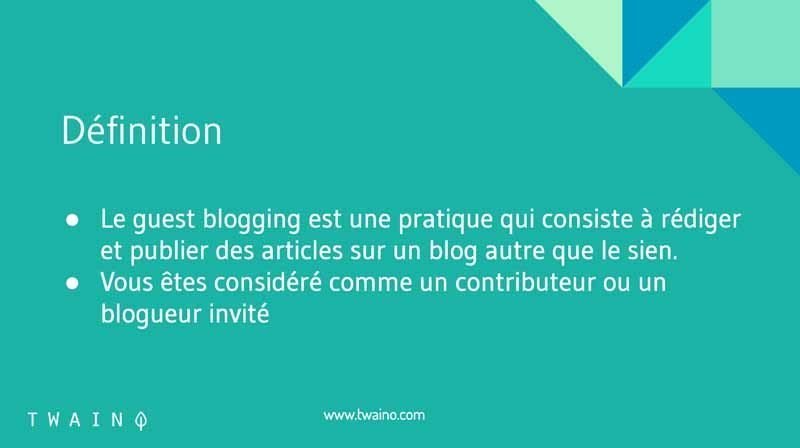 To use your guest blogging strategy effectively, it is important to choose relevant websites in your niche that have a similar target audience to yours.
This will allow you to reach people who would be interested in your content and your website.
It is also important to provide quality articles that are unique and relevant to the target audience of the host website.
Use online directories
Using online directories to promote a website involves submitting important website details to relevant niche directories.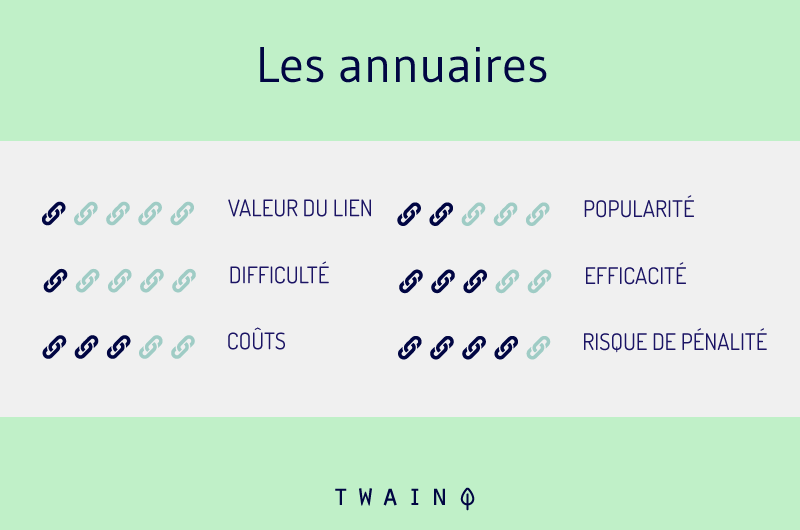 These details include:
Title;
URL;
Description;
Categories;
Etc.
This allows you to promote your website to a targeted audience interested in the products or services you offer.
Backlinks to a website from quality directories are trusted endorsements by search engines.
To effectively use online directories to promote a website, here are some key points to keep in mind:
Target relevant directories: It is important to submit your site to directories that are related to your site's topic. For example, if your site is a clothing e-commerce site, you should submit your site to fashion and clothing directories;
Fill out the information completely and accurately: It is important to fill out the information about your site carefully, this will allow users to easily find your site and understand what it offers. It is important to fill in the title, description, categories, keywords and contacts of your site;
Get quality links: It is important to stick to quality and up-to-date directories to avoid poor quality links that can hurt your site's SEO.
Use videos
Using videos to promote a website can be very effective, as videos are a very engaging and memorable content format.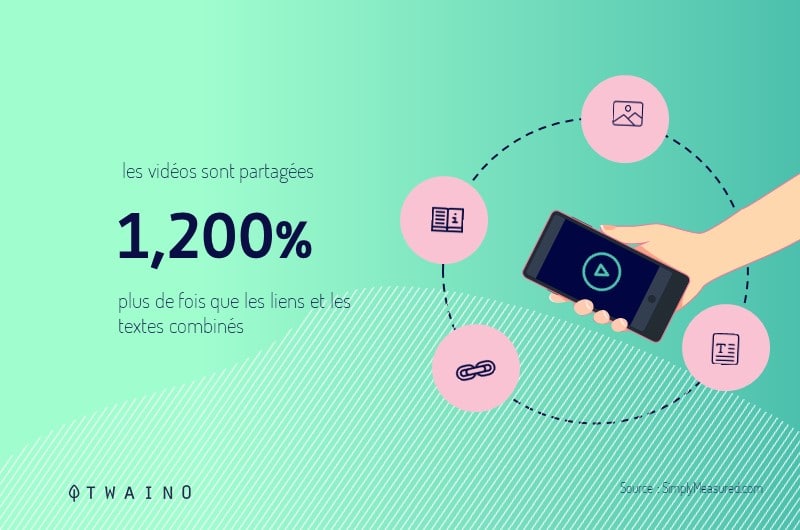 In web marketing, videos are typically used to showcase products or services, tell a company's story, post customer reviews, and give advice on a given topic.
It is important to ensure that videos are optimized for fast online playback so as not to put off users.
It is also important to make sure that the videos are of professional quality to give a good image of your company and its products/services.
To promote a website, you can use videos for online advertising campaigns (YouTube or Facebook) or for marketing emails to make the messages more engaging and memorable.
You can also use videos for tutorials, tutorials, webinars, product presentations, expert interviews and more.
Use online forums and communities
By being active and providing real value to the community, you can build trusting relationships with other members.
If you can build trust with the community, you will have an easier time promoting your website in subtle ways.
For example, you can include a link to your website in your signature, or include information about your website in the answers you give to other members.
It should also be noted that you should not be too insistent in order to avoid spam.
Use images and infographics
Images and infographics can be very useful for promoting a website, as they allow you to present information in a visually appealing and easy to understand way for readers.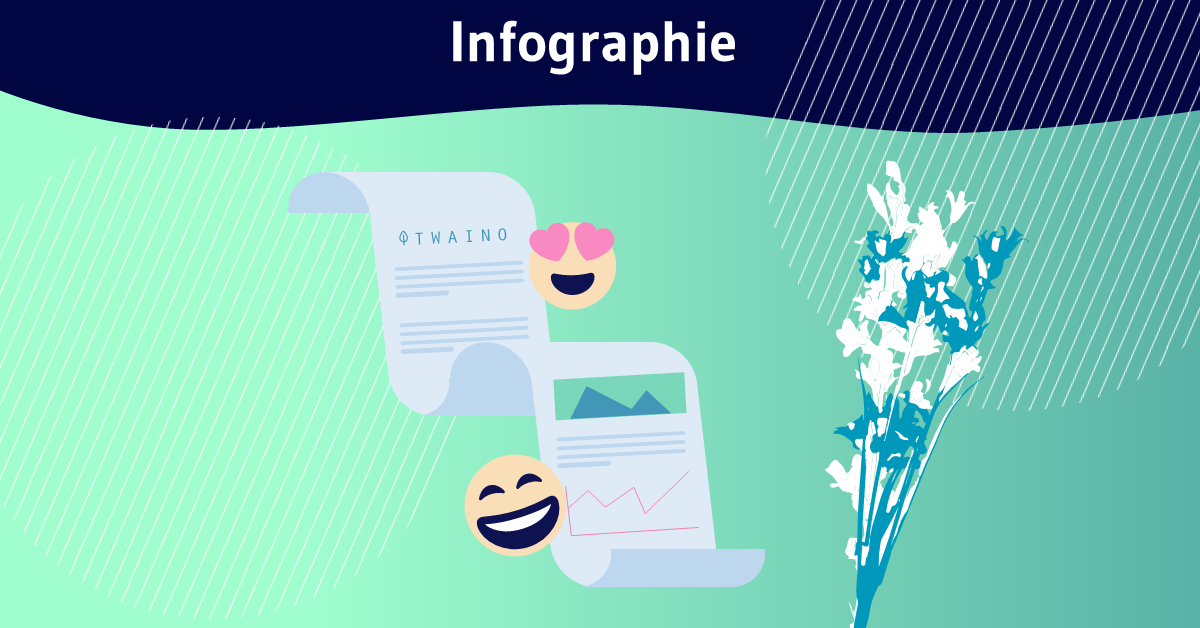 When you share attractive infographics and images on social networks, you can encourage users to click on a link to your website.
It is important to note that it is essential to respect the copyrights of the images and infographics used to avoid legal issues and to maintain the credibility of your website in the eyes of your readers.
Use content marketing
Content marketing is a process that involves creating and sharing web content on a website or social platform with the idea of attracting and engaging target people who may be interested in a company's offerings.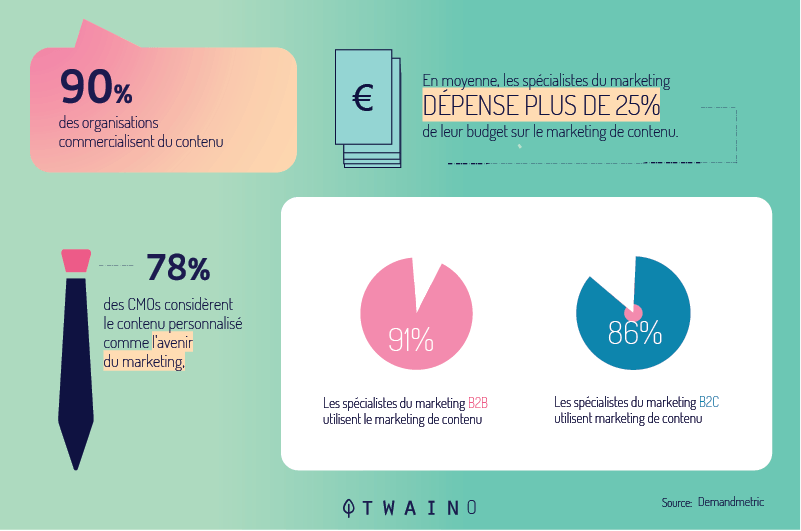 It can be used to promote websites by creating content that is relevant, informative and useful to users.
One of the main benefits of the content marketing strategy is that it can help make a website richer and more visible to search engines.
Content distribution via social platforms is also an effective way to promote a website. Users can share and interact with content, which can help increase the visibility of a website.
Use email marketing
To effectively promote a website via email marketing, it is important to understand what your audience wants from you and how you can help them meet their most important needs.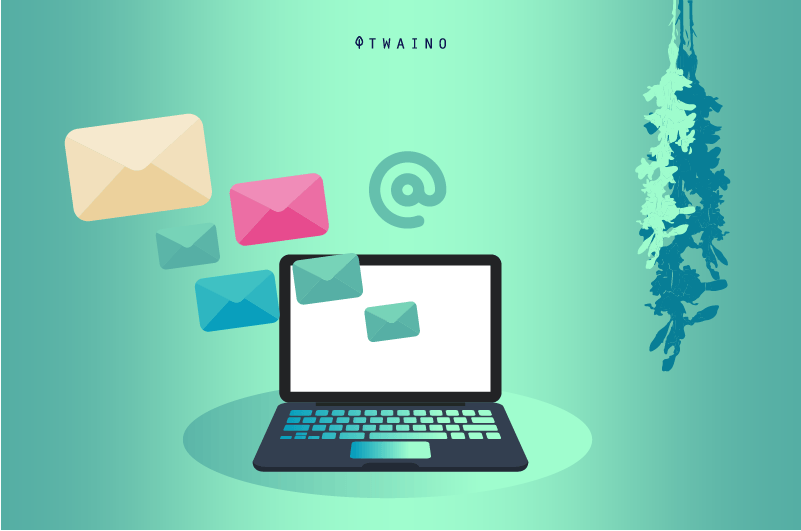 Here are some tips for promoting your website via email marketing:
Use clear call-to-actions to entice subscribers to visit your website. For example, you can include a button or hyperlink in your emails that directs users to your website;
Use images or videos to show the products or services you offer on your website. This will help subscribers better understand what you offer and encourage them to visit your website to learn more;
Share news or updates on your website. For example, if you have added new products or features to your website, inform your subscribers by email and encourage them to visit your website to learn more;
Use special offers or discount codes to entice subscribers to visit your website and purchase your products.
Email marketing is a great strategy to promote your websites to the right audience.
Use SEO
Search engine optimization involves various tactics to help a website rank well.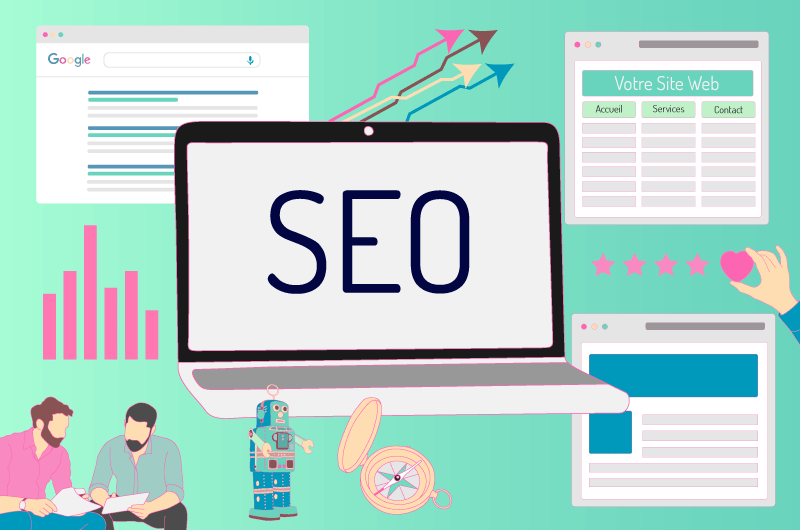 By optimizing your site for search engines, you can increase traffic to your site and, consequently, increase its visibility and popularity.
To improve your site's ranking on the SERPs, you must :
optimize your site's content by using relevant keywords
make sure that the pages are well structured and easy to navigate,
and get backlinks from quality sites.
It is not enough to distribute content to get the desired result, you must also track the performance of your pages through various traffic analysis and SEO tools.
Use affiliate networks
To use affiliate networks to promote a website, you must first find affiliate networks relevant to your market.
Then, you can sign up for these networks by filling out a partnership application, you will need to provide information about your website and your audience.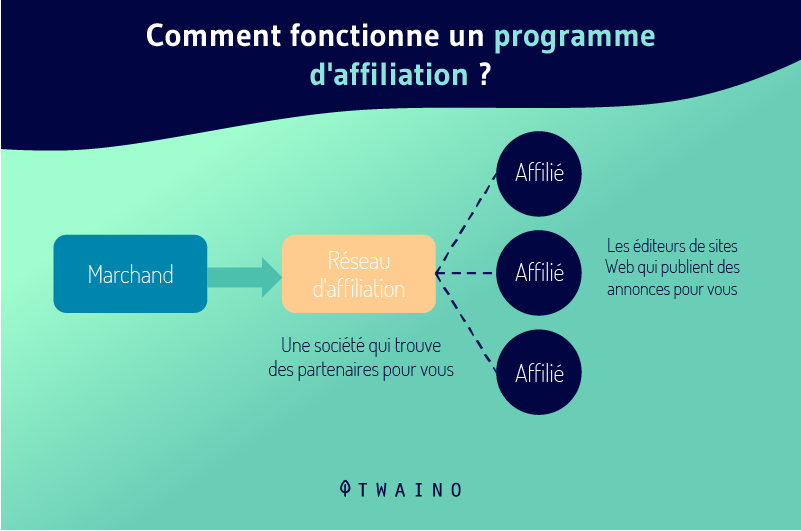 By following the guidelines, which are practically different from one affiliate platform to another, you can create custom links.
You can embed these codes or links in banner ads, blog posts, product pages, etc. Visitors who click on these links and make purchases or perform defined actions on the advertiser's site will earn you a commission.
It is important to make sure that the advertisers and products you promote are relevant to your target audience and to promote them in a transparent way.
Conclusion
A great way to promote a website is to use online marketing strategies such as SEO, emailing or social networks to expand the visibility of the company around the world.
The best way to succeed in your website promotion strategy is to carefully read our provided resources.