Twaino : An effective SEO Agency for dentists
The majority of French people find that oral health is important for overall good health. Which also explains all these dental whitening kits flooding the market.
But despite the convenience and all the effectiveness of these products, the expertise of dentists is still sought after. The observation is that people are investing more and more fortunes in dental consultations. But to find a nearby establishment, 90% of Internet users will start their search from Google (or any other search engine) and 88% of them will call or visit the premises of an establishment within the next 24 hours.
The most important question you need to ask yourself is whether people will really be able to find your website when looking for dental practice services?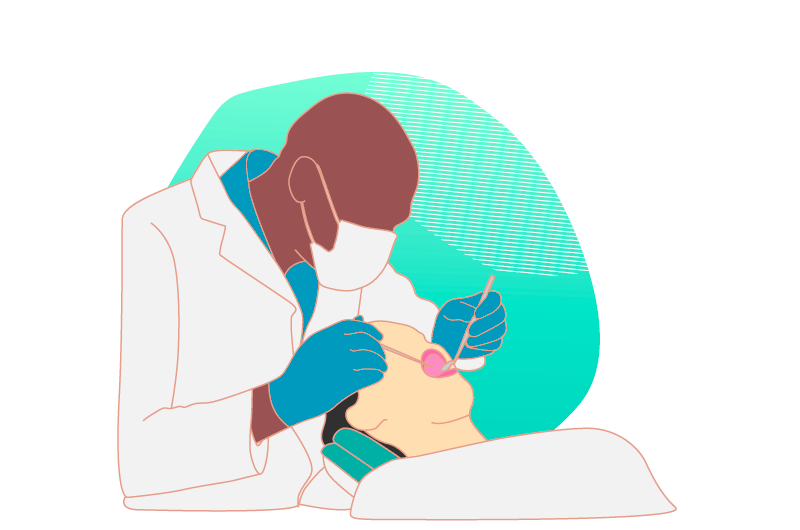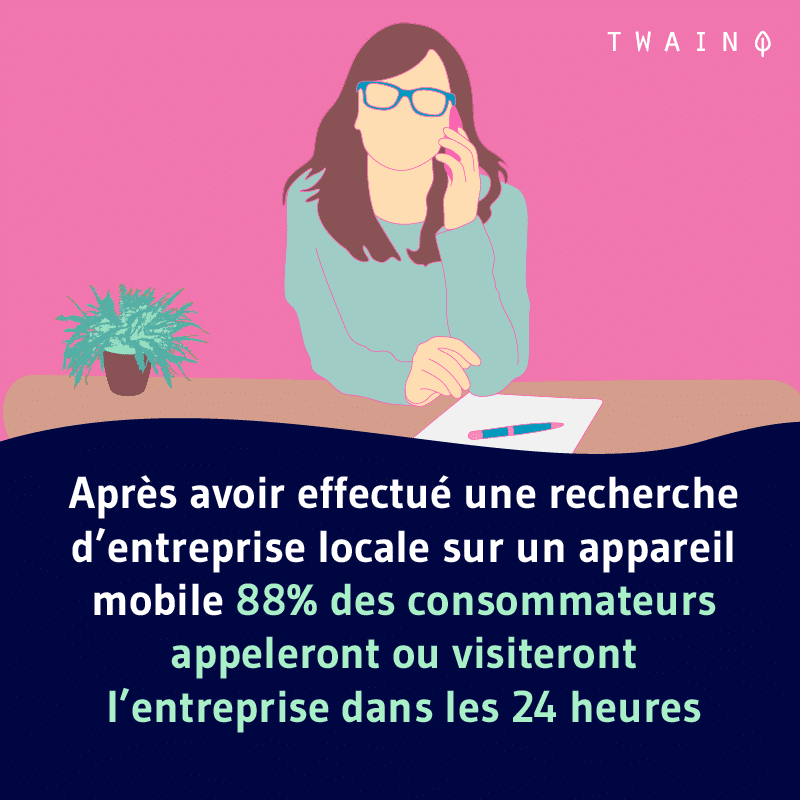 If this is not the case, it is obvious that you are potentially losing several patients every day who could contact or visit your practice for a consultation.
Being an SEO agency, Twaino offers a series of effective SEO services specially reserved for dental practices to improve their visibility on the web.
By applying the right SEO strategies adapted to your industry and the size of your practice, we are guaranteed to attract more traffic and increase the number of consultations you receive.
But concretely, what is SEO? And how can our agency help you rank on Google and get new patients?
What is SEO for dentist ?
As its name already suggests, natural referencing is a marketing process that makes it possible to "naturally" find a website in search results.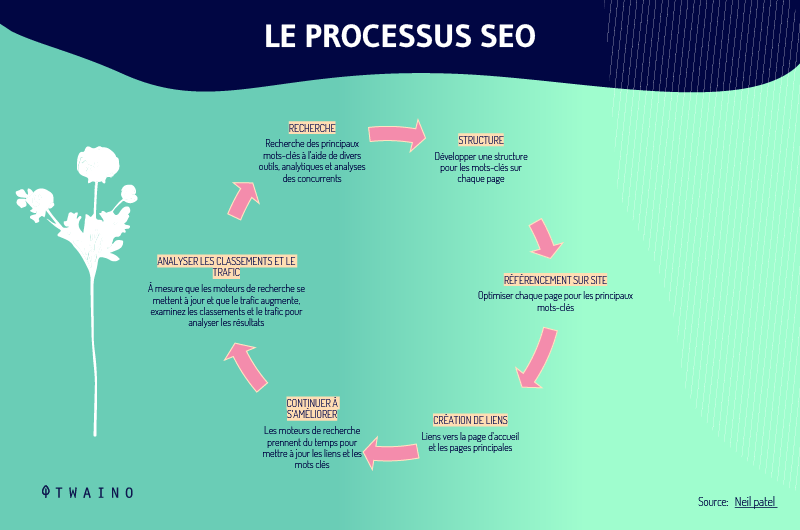 Also called Search Engine Optimization (SEO), SEO can be applied to any type of website:
Websites for creating editorial content (digital magazine, personal website, news, etc.);
Listing sites;
Showcase websites;
Etc.
It is one of the effective ways to drive traffic for a website over a long period of time and grow your online business.
Is SEO for dentists different from general SEO?
I answer yes and no. Yes, because SEO for dentists and general SEO tend towards the same goal, that of improving the number of visitors who consult a website.
However, the difference is at the level of the application of the different SEO strategies where it is necessary to make specific readjustments for the referencing of dental offices.
Here, the objective will be above all to adapt strategies relevant to your profession for the optimization of your site for both search engines and users.
At Twaino, we know that being a dentist, you are not looking for just any visitor profile.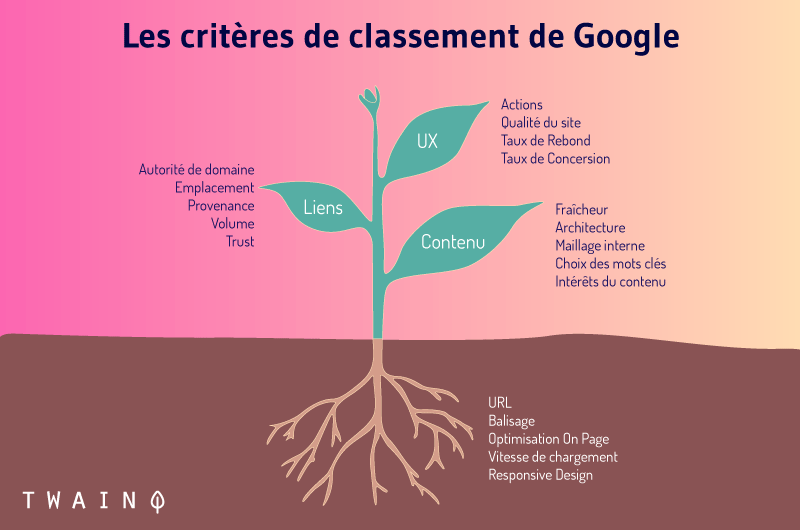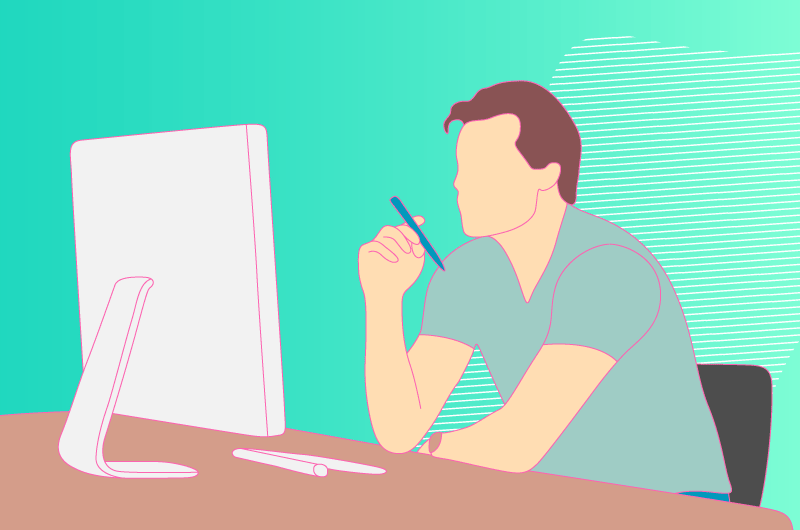 The ideal visitor you want to have on your site may be a patient who needs:
Getting a dental implant;
Descaling;
or who is looking for any other service you offer in your practice.
Our job as an SEO agency is therefore to strengthen your presence on the web and succeed in putting you in contact with these types of visitors.
And for that, we hold key statistics of the dental market as well as the major trends in terms of oral health research from one Internet user profile to another.
SEO for dentists: Why is it important?
Between the different interventions and the appointments with new patients, we can understand that it is not very obvious that a dentist still finds time to work on the referencing of his website.
As a result, the observation is that many dentists do not really make SEO a priority and end up with obsolete websites. However, without a site that is regularly updated and optimized for search engines, it will be difficult for you to get visitors before you even hope to convert them into patients.
Studies have proven that the first 3 Google results capture 75.1% of all clicks a search result page can receive.
So succeeding in ranking your website and occupying the first places on Google means generating more traffic and more patients for your practice.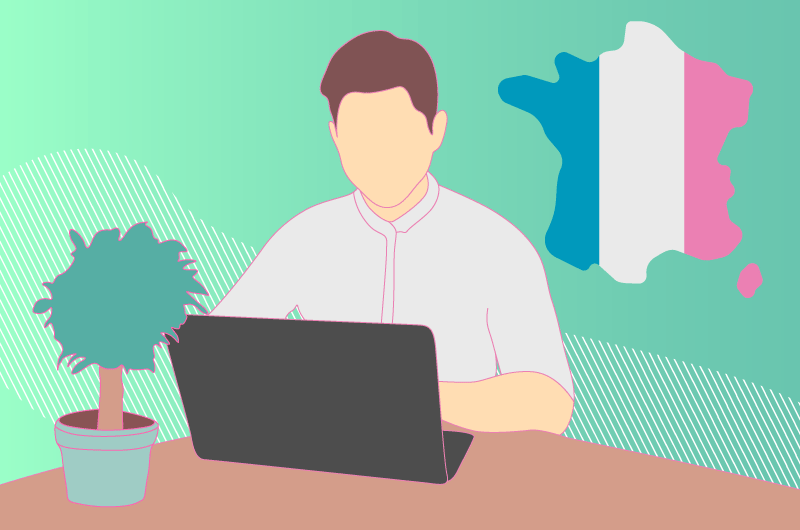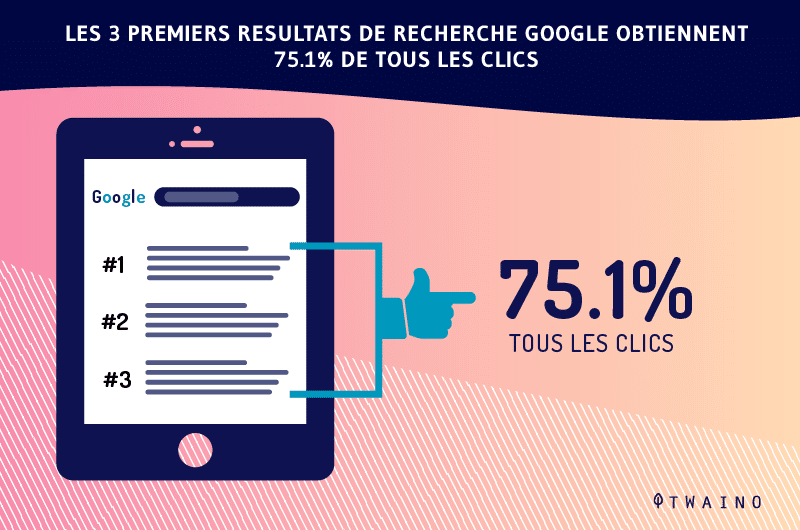 Simulate a Google search for a dental office in your area and you will probably notice that there are already a few competing offices near you that are in the top positions.
This means that these firms are ahead of you and already enjoy good search engine visibility. Fortunately, the demand is still there and you too can make an important place for yourself in the market.
A recent study has also proven that 43% of Internet users are more inclined to contact referenced dental practices that obtain the best patient reviews online. 19% of them prefer the closest office and 18% choose the one that occupies the first page of Google.
And to reach all these potential patients, natural referencing remains one of the most effective and sustainable solutions you have.
But if that little research on a dental practice in your area has turned up nothing concrete, this is a great opportunity that proves that the ground is still almost unchartered.
You can then be part of the first dental practices optimized for SEO and take the opportunity to establish a certain notoriety before the sector is saturated.
Why outsource your website SEO to an SEO agency?
Understanding and applying all SEO techniques can sometimes be a difficult and even time-consuming task. And as explained above, it would be a bit difficult to devote yourself entirely to your job as a dentist and at the same time seek to understand SEO.
Not because this is impossible, but for reasons of efficiency it is rather recommended to invest yourself entirely in the exercise of your profession as a dentist and let an SEO agency take care of the visibility of your brand on the Web.
SEO is constantly evolving, suddenly it takes several months, even several years of learning before mastering the workings of the discipline.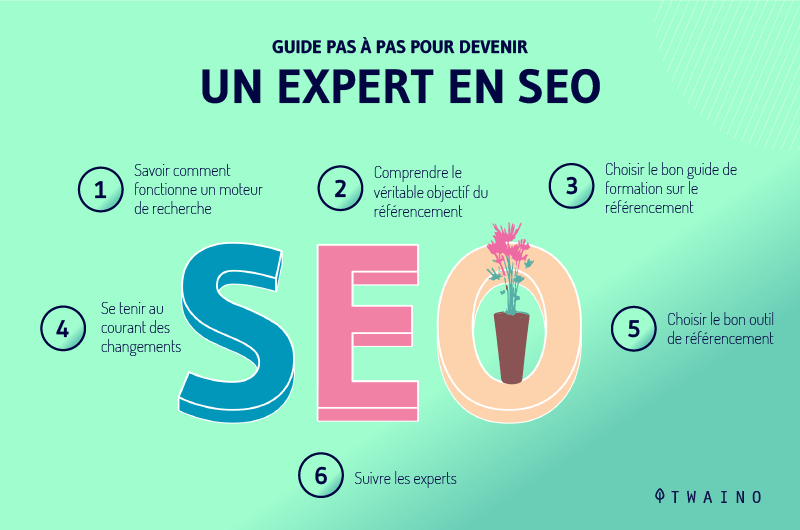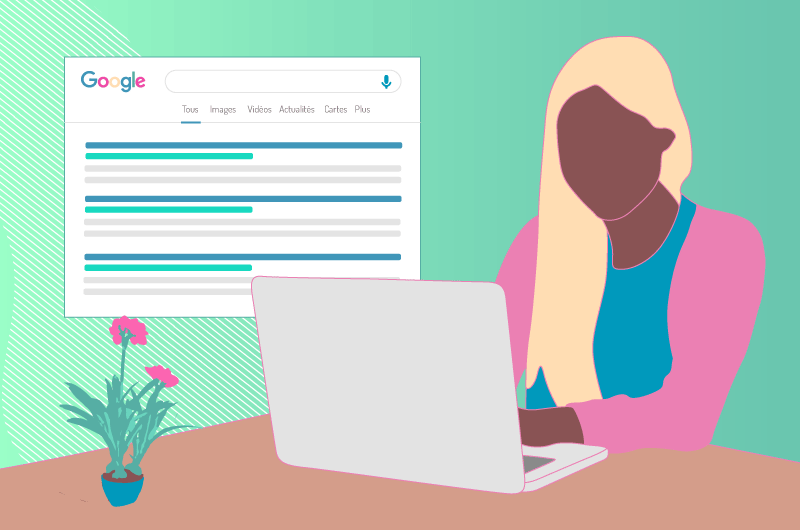 But since it is the SEO of your firm with all the issues that this implies, it would be wiser to take advantage of the expertise of an SEO agency to obtain better results.
But already, you should succeed in choosing a competent SEO agency for the effective achievement of your objectives. At Twaino, we are in no rush to provide a generic service to all of our customers.
We take the time to listen to you to learn about the services and products you offer within your firm as well as your personal challenges and difficulties.
And that's when we can really make a case for you and come up with effective SEO strategies to connect you with users who are truly in need of dental services.
This is quality traffic likely to generate more calls and more appointments for a fuller address book.
When to engage Twaino for the referencing of your dental practice?
It is not uncommon to see some dental practices set up their own team of in-house SEO specialists to boost their brand presence on the web.
Although the idea is laudable, it only really works when the firm manages to bring together SEO talents capable of really implementing winning strategies and dispatching emergency solutions in critical situations.
In addition, a dental office that hires full-time SEO experts must ensure their support and if possible invest in their training. Additional costs that are added to the salary of the team members and which make this option too expensive.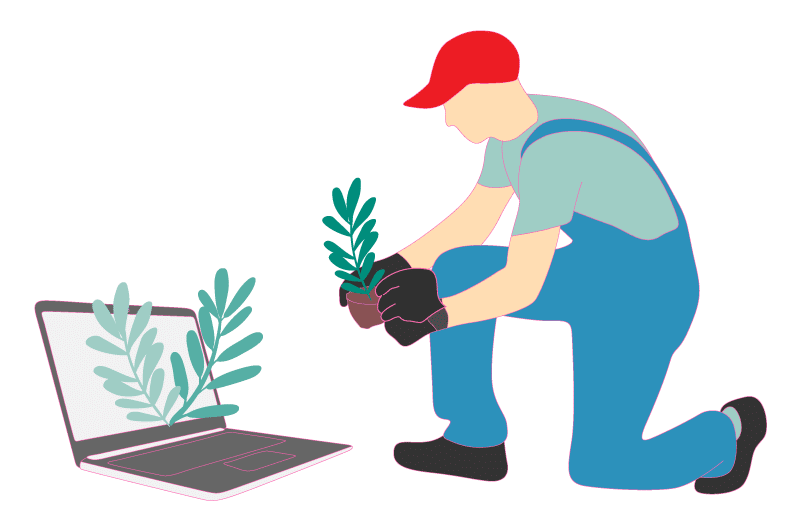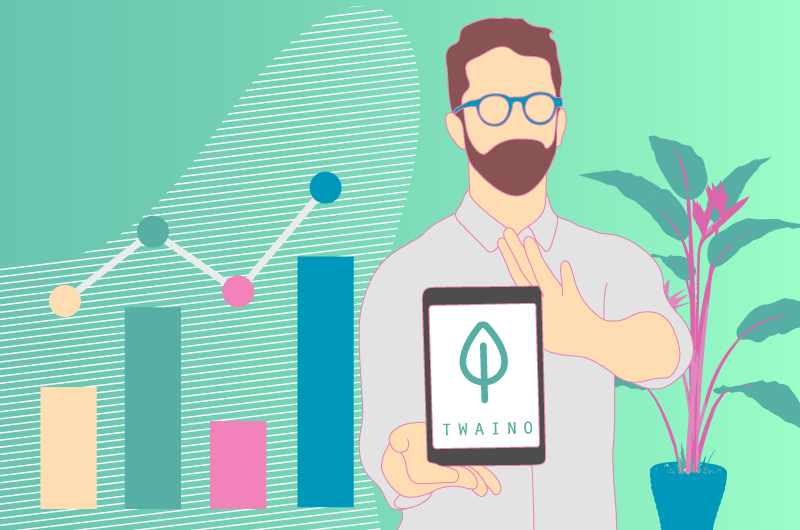 This is not within the reach of all dental practices, especially the smallest ones which are limited by resources.
The most profitable solution would be to hire a competent SEO agency for the duration of an SEO campaign and then benefit from continuous SEO with perhaps a few temporary services for maintenance and updating needs.
At Twaino, we offer a series of effective and quality SEO services specially dedicated to help dental offices rank on search engines and gain attraction on their site.
But before discovering our services, how do you know that you really need an SEO agency?
You can hire an SEO agency if:
You offer expertise in your dental practice, but do not get enough patients.
Your job as a dentist takes up almost all of your time and you lack the availability to work on the referencing of your website.
You want your site to have a good position on Google in order to increase your income, but without worrying about the functioning of search engine algorithms.
You are looking for a competent SEO agency to take charge of the SEO of your dental practice by following the requirements of your sector of activity.
If you recognize yourself in one of the cases presented, the Twaino agency can definitely help you change the situation and meet your expectations.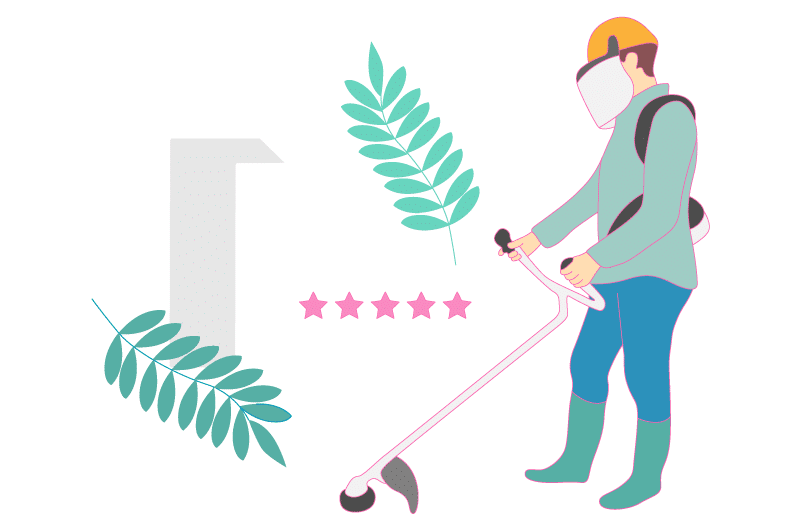 Twaino's services for the referencing of dental offices
Improving the position of a dental practice site requires a certain long-term strategy combining both:
SEO Audit ; 
Optimization ; 
Local SEO ; 
Contents' strategy

And creation of backlinks from authority referring sites.
Before, a dental office site could do without all these components and still manage to obtain a good Google ranking.
But today, SEO has become more complex due to the high competition on the web and the demands of search engines.
At Twaino, we have therefore set up a series of services that we offer during our SEO campaigns for dental practices: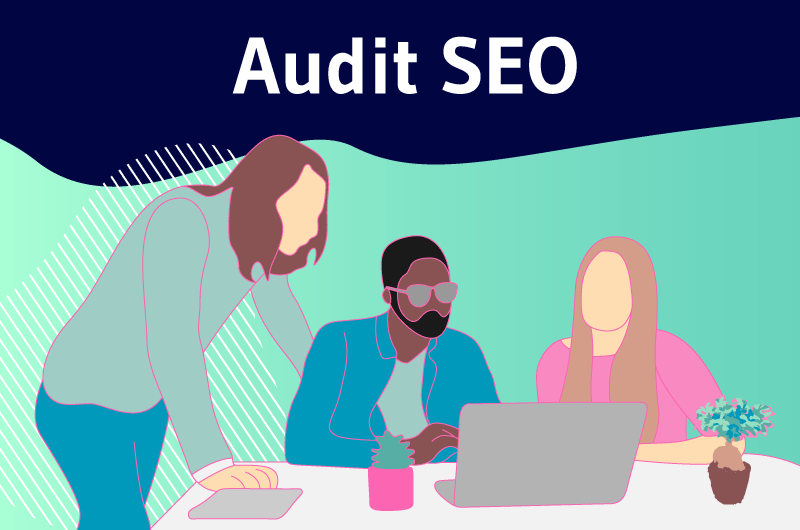 The SEO audit of your website
During the SEO audit, our SEO experts will comb through your entire site to identify which pages are worth optimizing and help them rank well on Google.
This is also an opportunity for us to remove any issues that are ruining your SEO performance to ensure you have a "healthy" and error-free site.
On the one hand, this will allow Internet users to benefit from a better experience when visiting your site. And on the other hand, search engines will be able to easily crawl your site.
And for this, it will be a question, among other things, of:
Review the architecture of your site;
Improve the loading speed of your pages;
Adapt your site for both computers and mobile devices;
Review and balance the density of keywords in your content;
Identify duplicate content;
Improve the content of title, metadescription and Hn tags;
Analyze the amount of your backlinks and the domain authority of your referring sites;
Etc.
By going through all these aspects on your site, we will be able to build a clear and precise idea of ​​its limits as well as its potential in order to propose relevant strategies for its optimization.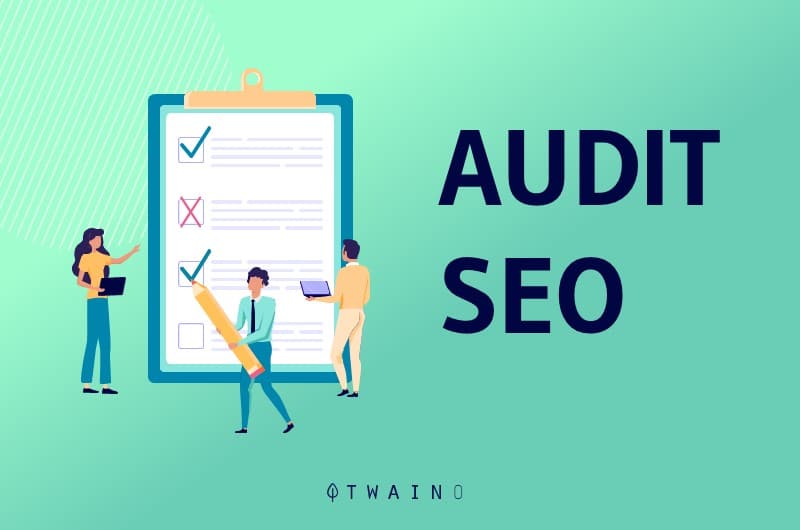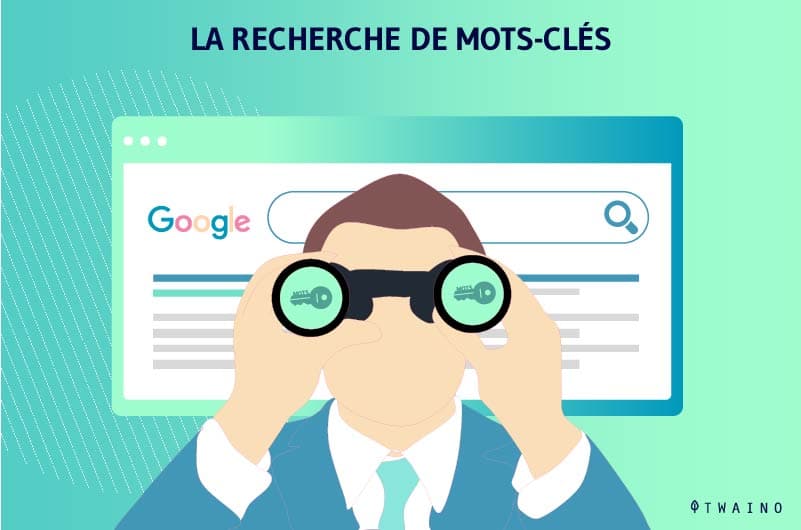 Search Keywords
When researching keywords, the work will be to target commercial keywords, but also the terms and expressions used by Internet users at the top of the sales funnel.
The strategies to adopt on your site will then be essentially based on these keywords to really attract visitors likely to convert into patients for your dental practice.
And for that, we use a few filters to make sure we don't miss the relevant keywords for your firm.
These are in fact certain metrics that we evaluate on each eligible keyword, namely:
The monthly search volume;
Variations in search volume over time;
click-through rate;
The SEO difficulty score;
The cost per click;
The conversion rate;
Etc
By sorting keywords with these different metrics, we are guaranteed to list only profitable keywords for your site.
Priority will be given to keywords that are easily accessible to you so that your site registers its first short-term SEO results before attacking highly competitive keywords.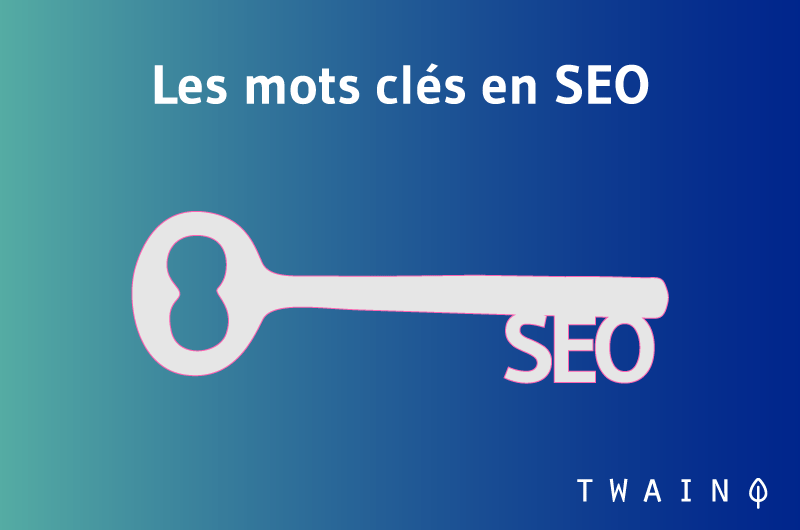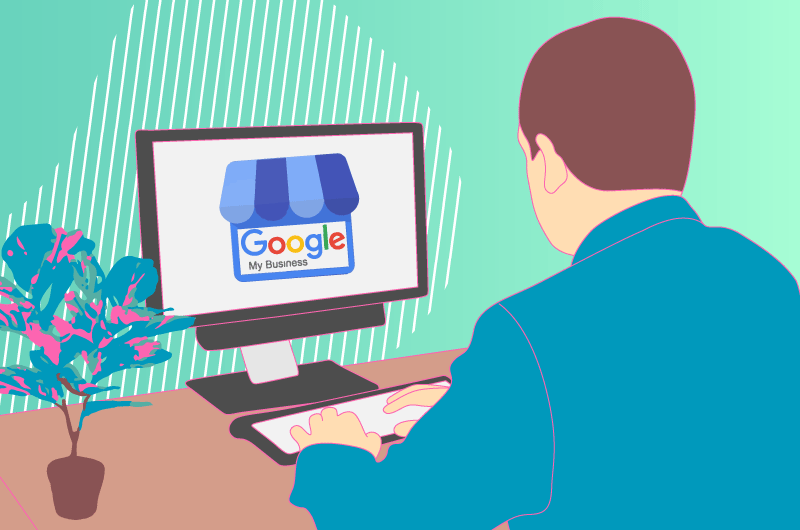 Local SEO for dental clinics
You probably remember that time when you had to consult the yellow pages to find the contact details of a company. Well, those days are long gone and behind us.
Today, these yellow pages have been replaced by Google My Business pages as well as a few electronic directory listings specific to each profession.
Thanks to local SEO for dentists, our specialists will be able to optimize the Google My Business listing of your dental practice. And if you don't have a GMB account, this will be an opportunity to create one by following the recommended best practices.
And to maximize your chances, we'll go the extra mile by listing your practice in dentist directories and helping you get positive reviews online.
Finally, your pages will be optimized for local searches so that your site can appear in search results as soon as a user launches queries such as:
Dental office nearby;
Dentist near me;
Nearest dental practice;
Dentist in + THE NAME OF YOUR CITY;
Etc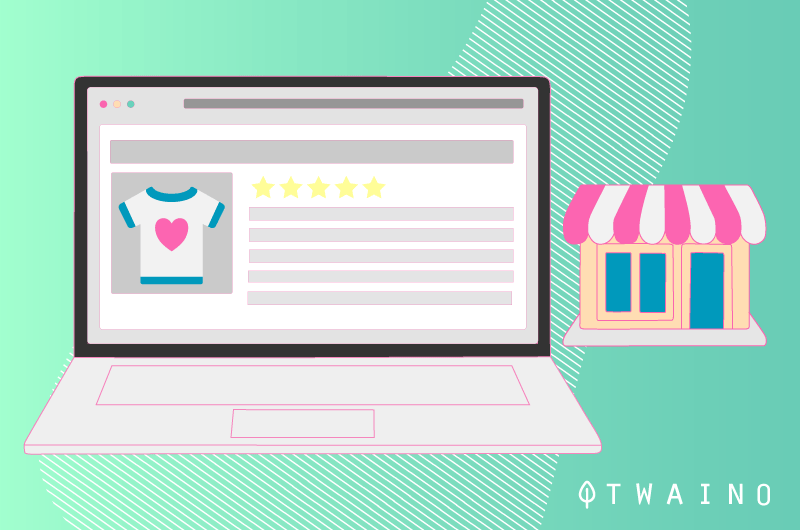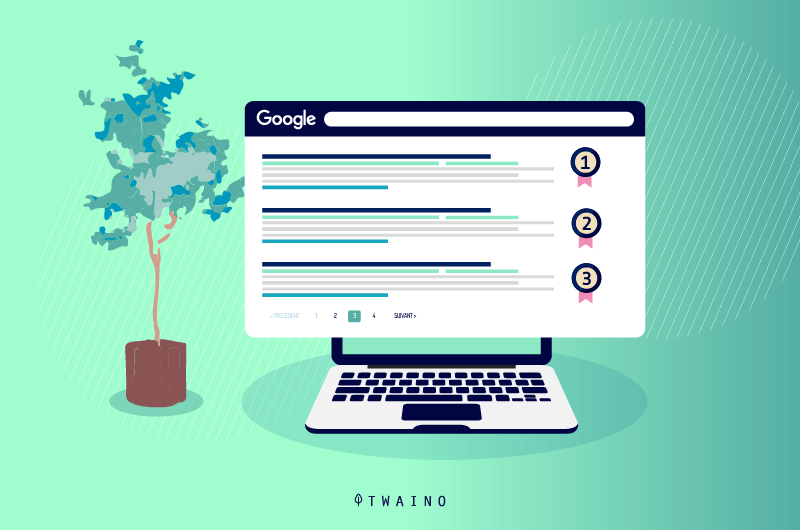 Optimizing your pages
Technically a website as a whole cannot be ranked on Google. Rather, it is each of the pages that represents the website on the search engine.
So the goal of optimization will be to work on each page to successfully rank a large number of them on Google.
At Twaino, we will work first on the important pages of your site such as the service pages to promote your dentist services on search engines.
For this, the work essentially consists of:
Restructure the pages of your site;
Add new paragraphs to your pages if possible to make them more engaging;
Enlarge the semantic field by alternating the main keywords with other more secondary ones in order to cover as many requests as possible;
Optimize the images contained on your pages;
Review the titles at various levels of your pages and the content of the meta descriptions.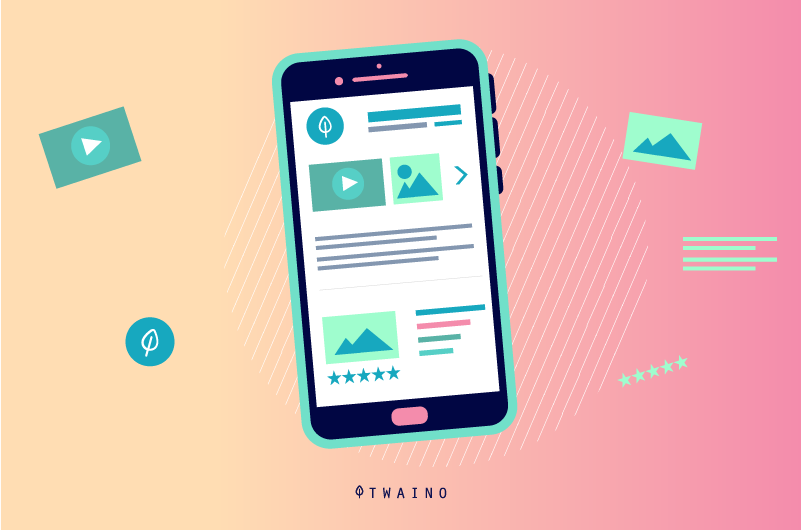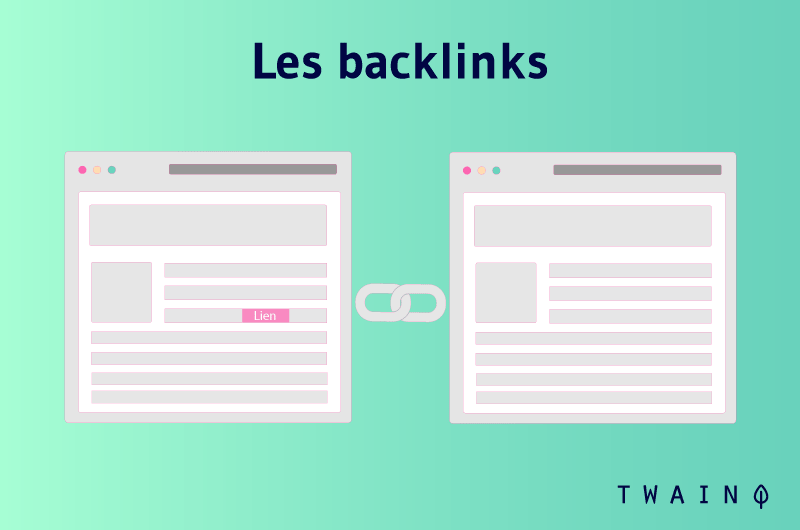 Analysis and creation of backlinks
During our SEO campaigns for dentists, we also analyze the backlinks that refer to your site. This is quite an important task as it allows us to spot spammy links and remove them before they further affect your site's SEO.
It is not uncommon to see websites fall victim to NSEO attacks, by analyzing each of the external links that refer to your site, we can establish your backlink profile and ensure that it meets the standards.
We will thus be able to protect you from any penalties from search engines.
Then, if we notice a backlink profile that is too low, steps will be taken to earn you quality backlinks and thus improve your domain authority.
Among the measures for the creation of backlinks for our dental customers, we have:
Link Bait;
The Broken Link Building;
The recovery of links;
Newsjacking;
Writing guest articles;
The creation of infographics;
Content syndication;
The reassignment of content;
Etc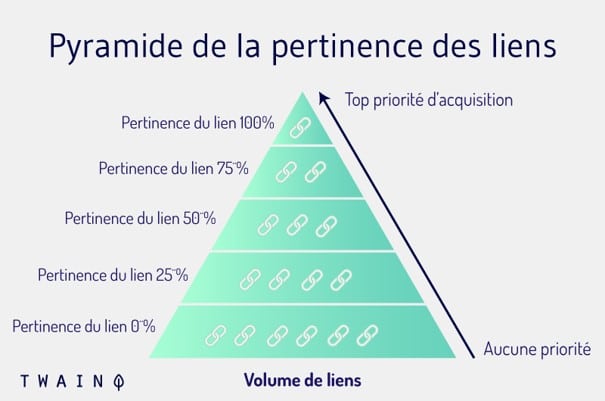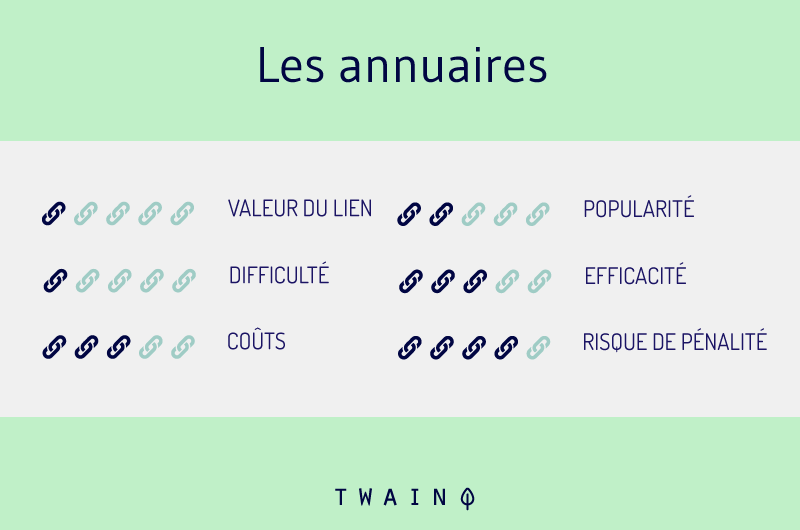 Directory Audit
Being a dental practice with an operational website, chances are you have already submitted your site to directories for dentists.
But the question is whether these directories are really of quality and relevant to your dental practice? And for the reliable directories on which you have registered, has the registration been well done in accordance with the requirements of local referencing?
During the directory audit, our SEO experts will be able to remove your dental practice from irrelevant or poorly recommended directories. For the rest, we will proceed with an update, ensuring that your file does not contain any typos and that your current contact details are correctly filled in.
Also, we will search for relevant niche directories in your industry to submit your business to and diversify your source of traffic.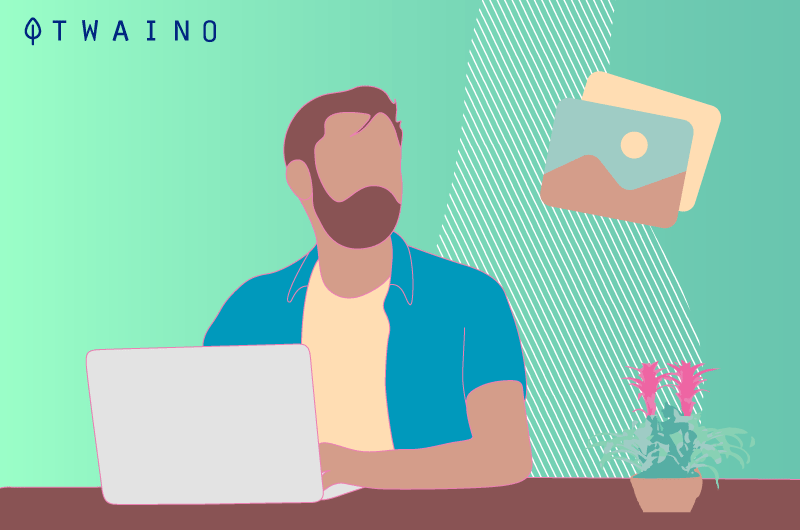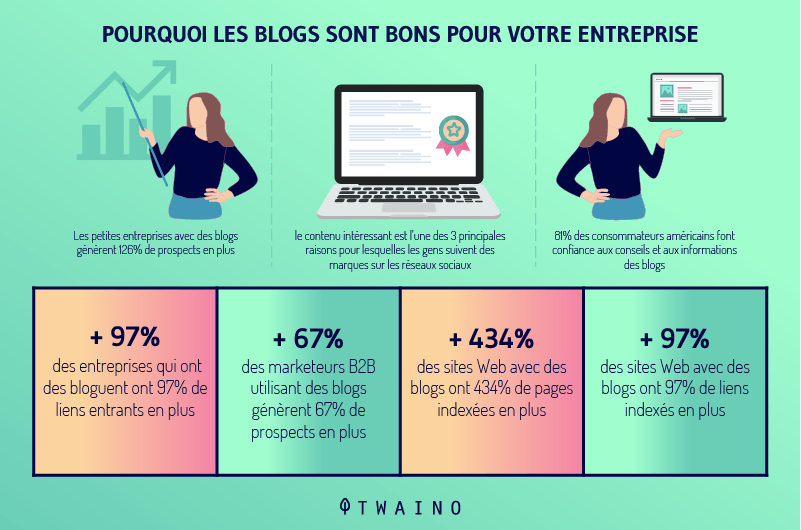 Content creation
The mistake that most dental practice sites make is thinking that they are not concerned with creating a blog.
Yet writing excellent blog posts on important topics in dentistry is another way to prove your expertise as a dentist.
An Internet user who discovers a detailed guide that you have written on dental implants will probably be more convinced of your know-how and will not hesitate to contact you or recommend you to his entourage.
In addition, it is also a way to assert yourself in your sector by providing Internet users with advice and tips for good oral hygiene.
This will set you apart from your competitors and make your site a trusted source for internet users where they can find answers to common questions about dentistry.
If they have any concerns or want further clarification, they can let you know by dropping comments on the blog post. This is a perfect opportunity to start a conversation and why not offer your dental services.
At Twaino, we have a team of talented SEO writers able to create a blog space on your site and animate it by writing excellent content on attractive and useful topics.
We can identify the questions frequently asked by Internet users to encourage them to discover your content and thus attract traffic to your site.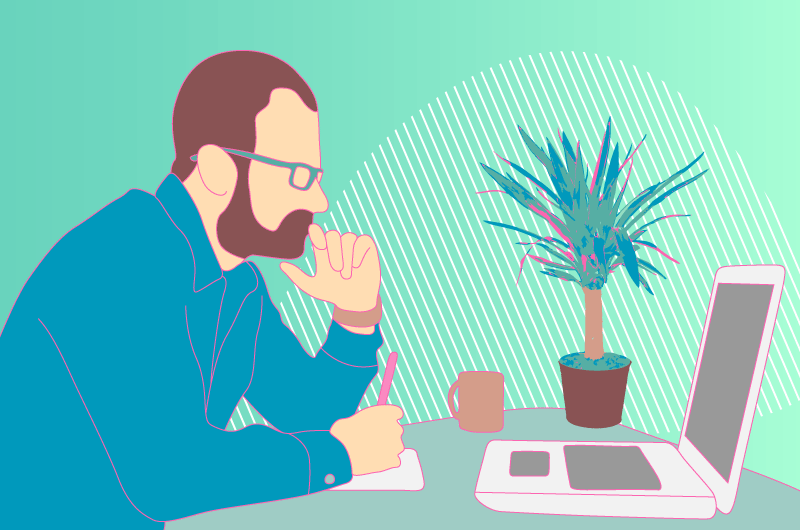 What types of dental practices do we work for?
At Twaino, we generally respect the same process during our SEO campaigns to work on the referencing of the sites of our dentist clients, namely:
Audit SEO ;
Optimization ;
Contents creation
But since dentistry can be a really broad field, we are making some specific readjustments depending on the specialty of the dentist.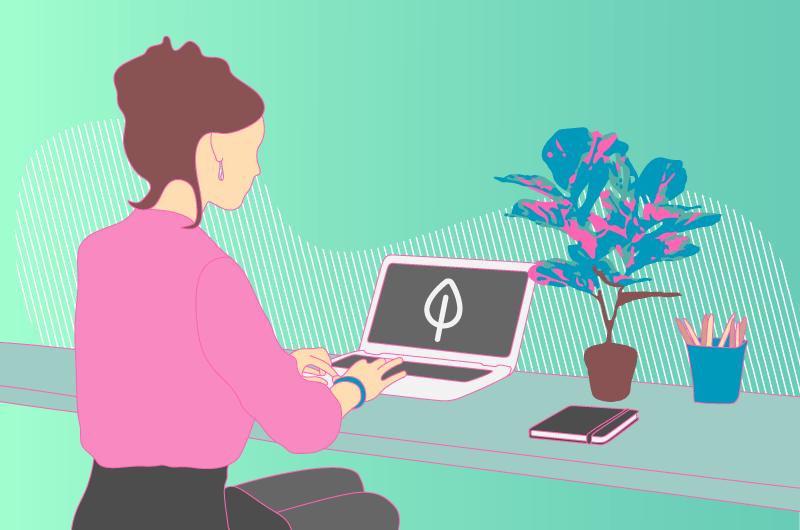 Twaino therefore offers its referral services to several types of dentists, including those who specialize in:
Public dental health;
Endodontics;
Oral surgery;
oral radiology;
Orthodontics;
Pediatric dentistry;
Periodontics;
Prosthodontics
Whatever your specialty as a dentist, we are able to achieve your SEO goals. And for this, we separately study the needs of each specialty of dentistry in order to propose a relevant SEO action plan that really meets the realities of your practice.
Why choose the Twaino SEO agency for the SEO of your dentist site?
At Twaino, we stick to a few principles that set you apart from other SEO agencies you'll find on the market.
These include, among others:
Ethical White Hat SEO techniques for healthy and sustainable SEO: At Twaino, we are aware of the penalties incurred by sites that use fraudulent SEO strategies. To avoid these penalties from search engines, we are committed to applying only ethical strategies in accordance with search engine guidelines.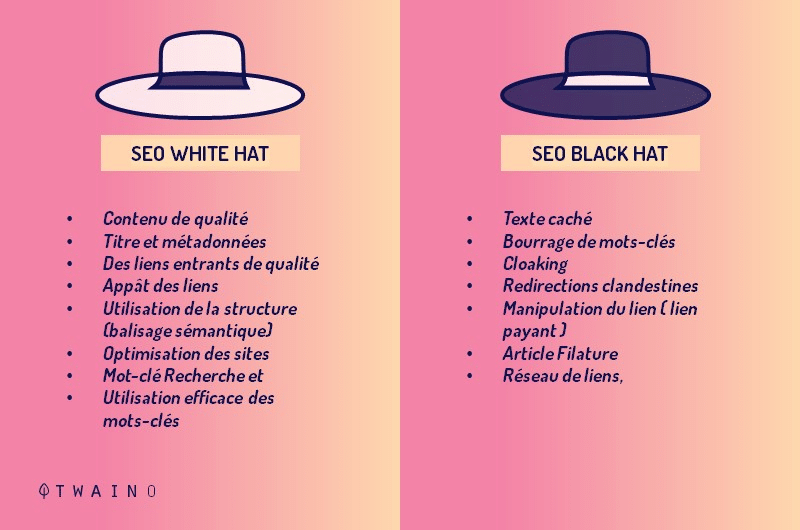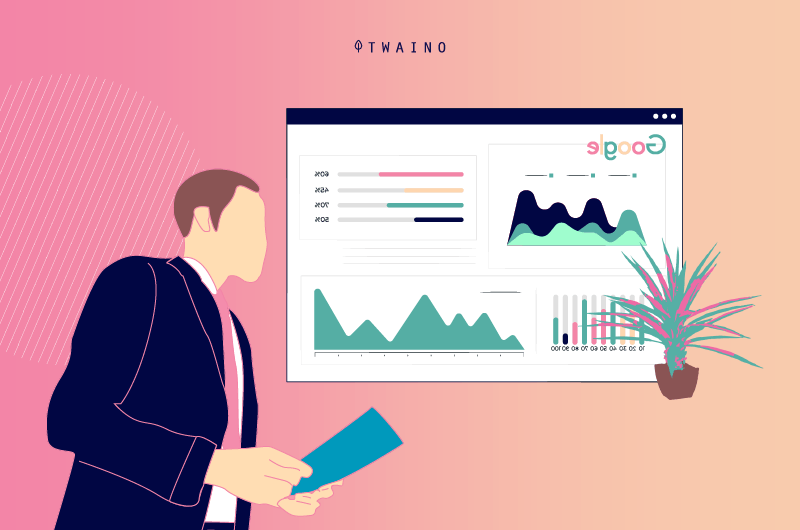 Regular and detailed reporting to transparently communicate the key performance indicators recorded on the site of our dentist customers: Because it concerns your practice and your website, we believe it is important to send you periodic reports on the status of your site to better measure the success of our SEO campaign.
A fast delivery time: At Twaino, it is also neat work and delivered within the deadlines set with the customer. With our team, we will be able to dispatch the different tasks at various levels to deliver your project as soon as possible because your time is precious.
Better value for money: As a dentist operating on your own account, you also remain an entrepreneur. And no matter the industry, what all entrepreneurs have in common is the search for the best return on investment. This is why at Twaino, we offer our dentist clients flexible rates calculated according to the needs requested. This is our way of favoring a win-win collaboration.
Contact Twaino for an efficient service adapted to your needs.
Ready to hire an SEO agency for the referencing of your dental office?
We remain available to support the SEO of your website to generate more traffic and patients. Do not hesitate to contact us at the addresses below:
2 rue Jacques Louvel Tesser, 75010 Paris
Phone : 07 86 06 39 48