SEO for real estate agencies
Twaino : An SEO agency for real estate agents
The current health context has regressed many markets, including real estate. But since the 3rd containment, the situation seems to be improving with a drop in sales of only 18% compared to 76% in April 2020
However, while business has picked up, you can no longer rely solely on traditional marketing (magazine, word-of-mouth, etc…) to promote your real estate services.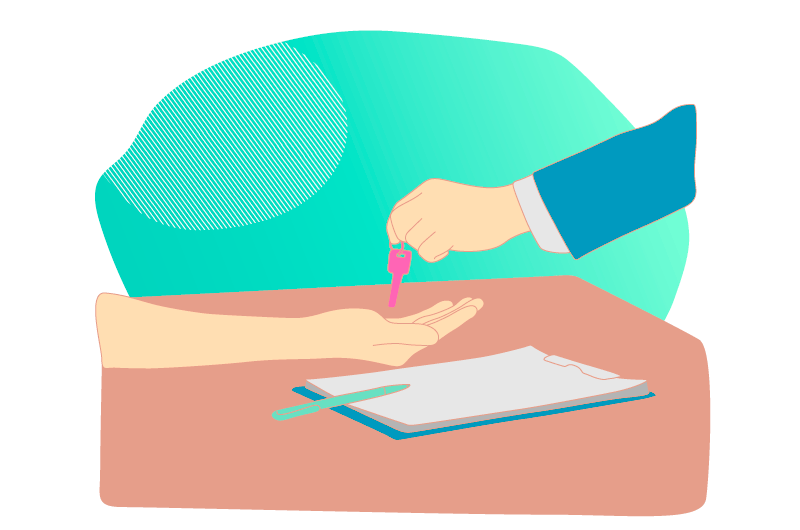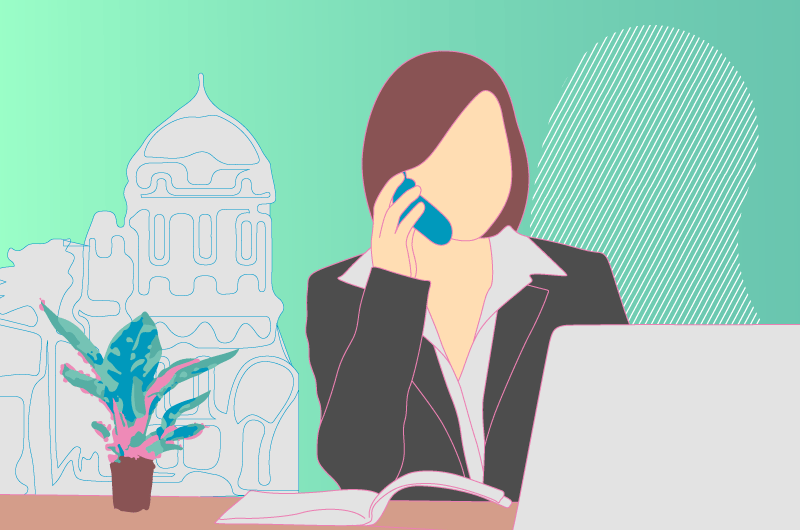 According to a recent study, 44% of homebuyers first searched for a property on the Internet, making SEO a must-have strategy for real estate agents.
At Twaino, we are an SEO firm for real estate brokers and agencies, capable of strengthening your online presence and generating quality traffic that can convert into phone calls and new leads
But what exactly is SEO for real estate agents? And how can Twaino help you rank on Google to connect with potential buyers looking for properties?
What is SEO for real estate agents?
Search engine optimization, commonly abbreviated as SEO, refers to the marketing strategies used to help a website rank well in search results
By inference, SEO for real estate agents could be defined as a marketing solution to improve website rankings for the purpose of connecting with potential real estate buyers and sellers.
When summed up this way, SEO may sound easy, but the truth is that it is a rather large, time consuming and sometimes even stressful discipline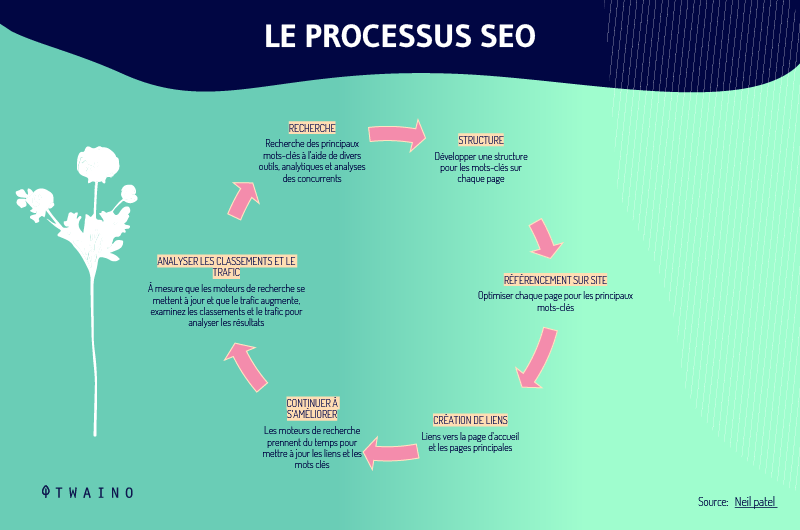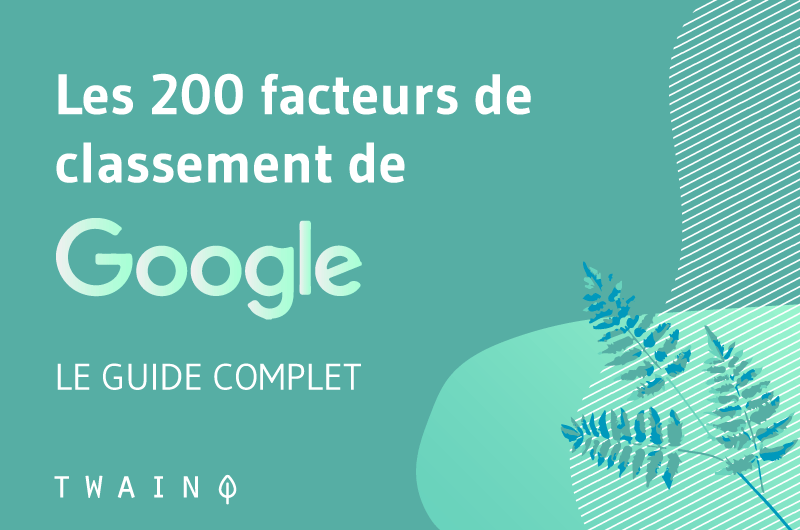 There are over 200 ranking criteria that search engines analyze before deciding how well each website deserves to rank in search results. These include criteria such as
HTTPS protocol;
Responsive design;
Structured data markup;
The quality of web page content
The length of content;
The optimization of page titles, meta descriptions and Hn titles;
The speed of loading pages;
Social signals;
The quality of backlinks;
Image optimization;
Domain authority
Etc
When it comes to SEO for real estate agents, the job becomes even trickier because of the stiff competition that can be seen in the industry
Whether you are in commercial and/or residential real estate, Twaino has the skills and experience to help you improve your visibility on the Net and attract visitors who are actively looking for real estate services.
Some reasons why real estate brokers and agencies need SEO
The major challenge that many real estate agents, both commercial and residential, face is to build brand awareness, improve their visibility in the local market and inspire trust among their target audience
Well, all this is well possible with SEO and you will understand better why. Here are some reasons why, as a real estate agent, you need to do SEO
Increase your brand visibility
People are increasingly turning to Google or other search engines to find service providers such as real estate agents
But, it should be noted that 75% of these people never make it past the first page when it comes to looking at the answer items offered by search engines
This would mean that your site needs to appear on the first page of Google and ideally in the top 3 of search results, before you can really attract new clients.
SEO for real estate agents will allow you to rank in those top results when someone searches for real estate agent services online
Note that without any SEO strategy, your site can only rank first on Google when someone enters your name or your agency's name.
But with SEO, you can reach the top of the list for expressions such as "buy a house in + CITY NAME" or "real estate agent in + CITY NAME"
This visibility on such queries can only increase your address book to close new business.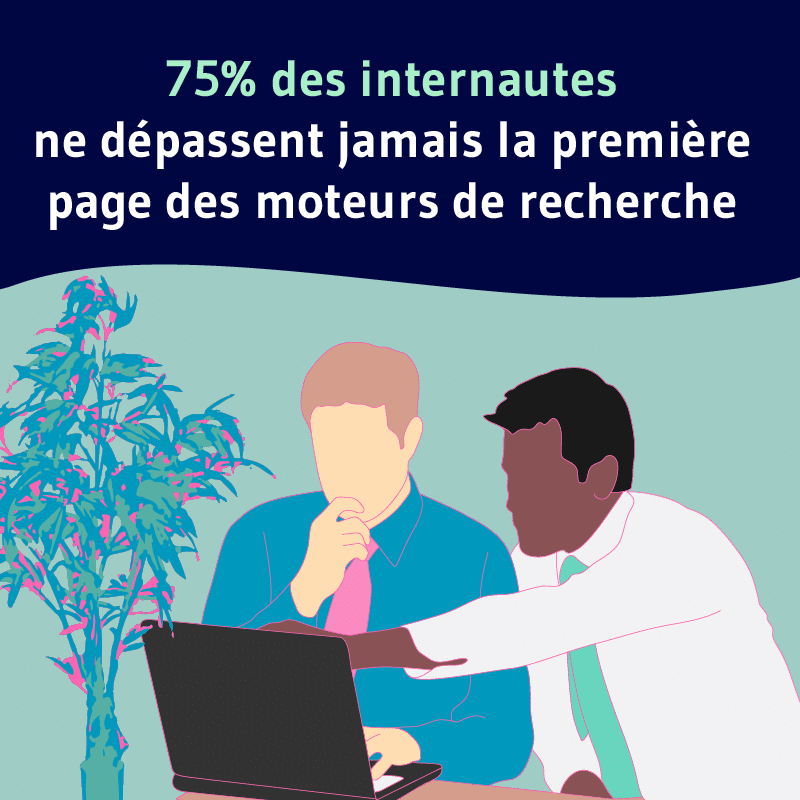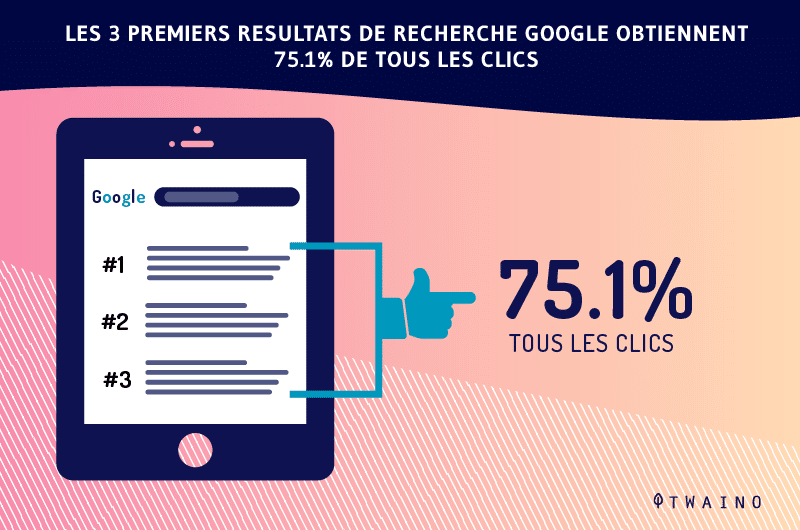 Having a good online reputation
If Internet users often refer to online searches to find a real estate agency or broker, it is precisely because they trust search engines
The sites that are ranked at the top of the search results are perceived by Internet users as reliable agencies with a good reputation in their sector of activity. This increases the likelihood that these sites will be clicked on
Statically, the top 3 of Google's results capture 75% of all clicks that a search could generate
By appearing in the top 3 for several queries, you will gain over time the trust of your audience who will not hesitate to contact you if needed or recommend you to friends and family
Get a better return on investment than PPC ads
You could compare SEO to buying a house and PPC to renting one. Initially, the price of buying a house may seem exorbitant and far exceed the price of renting.
But over time, the homeowner will build equity that will exceed the rental price of the home
The same is true when it comes to investing in SEO as it is the best marketing strategy in terms of return on investment.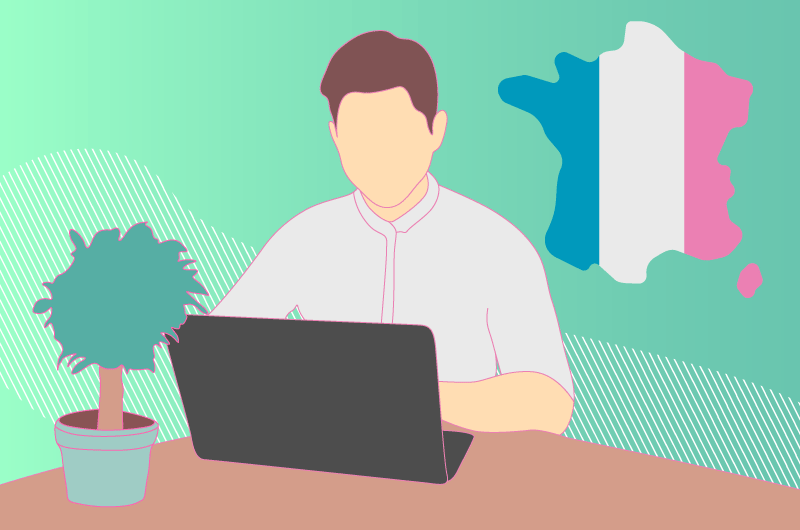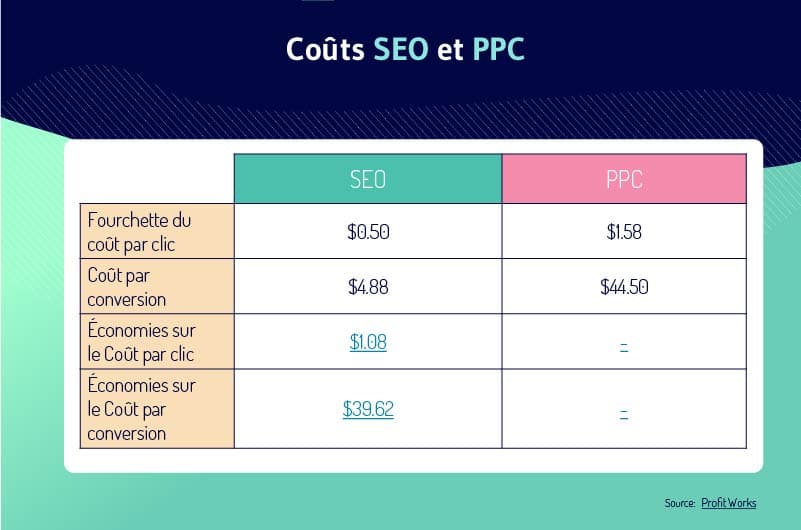 A good marketing program usually yields a return on investment that can range from 50 to 150%
But when it comes to SEO, a good program often generates a return on investment that can range from 200% to 300%.
What does this mean? Well, for every euro invested in SEO, it can generate a return on investment of 2 to 3€ and this, over a long period
SEO never rests and can bring you leads 24 hours a day, every day over several years without having to make cold calls or pay for online advertisements.
SEO for real estate agents is also about a better user experience
You may not know it, but a 6s load time before accessing your web pages can increase your bounce rate up to 106%. In other words, the longer it takes for your pages to fully load, the more visitors will log out without even taking an action
Moreover, when you miss the design of your site or when the user has to make more than 3 clicks before finding certain pages, it is possible that they also leave your site a little earlier than expected.
This would be a shame because without viewing your important pages, visitors won't be able to discover your services and offers before you even hope for a business appointment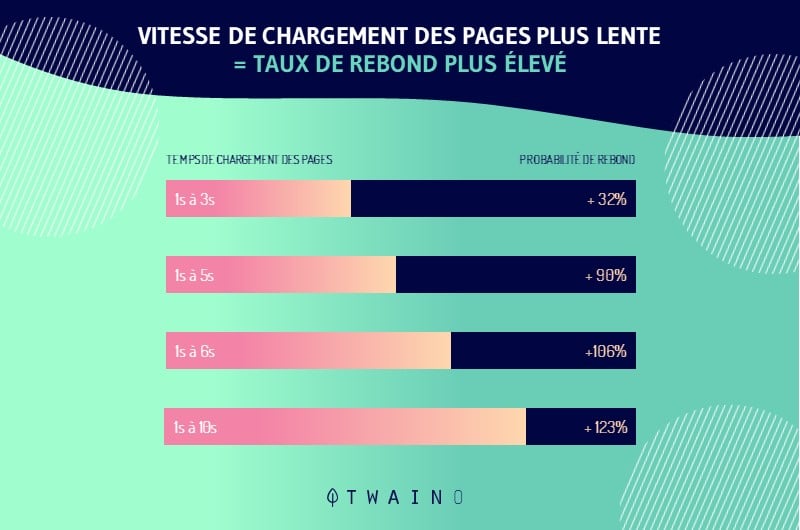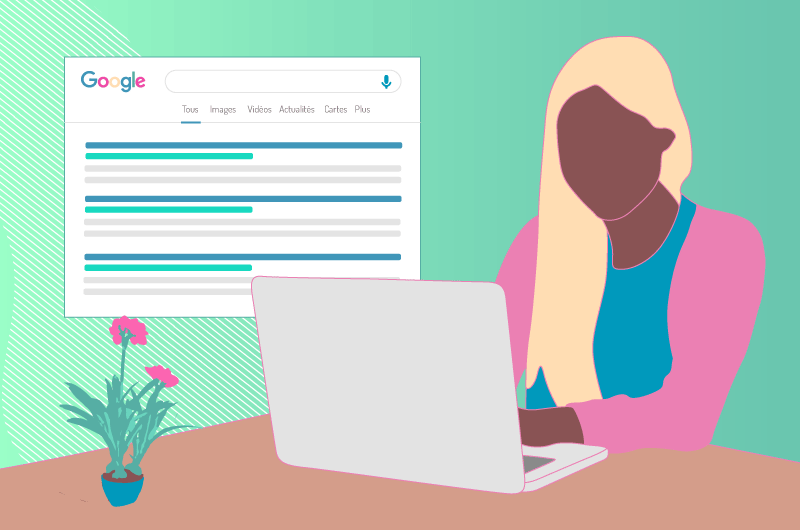 The good thing about SEO is that it already incorporates all of the above factors. User experience is one of the most important factors for ranking well on search engines
Regardless of the good quality of real estate service you offer, you also need to ensure that you
Automatically adapt your website for computers and cell phones;
Encourage visitors to spend more time on your site
Accelerate the loading speed of your pages
Optimize the images and videos that you insert in your content
And so on
As you can see, doing SEO is not only about getting good visibility and a better return on investment. It is also about ensuring a better experience for your users.
Why outsource the SEO of your real estate services to an SEO agency?
We all agree how important SEO is for real estate brokers and agencies, but you can only really benefit from it by outsourcing it to professionals in the field
Here are some reasons why you should outsource your real estate website SEO to a competent SEO agency:
Save time
The first reason why many real estate agents entrust the SEO of their website to a competent structure is to save time.
As previously stated, SEO is a bit complex with strategies that require application, but also a lot of time
Identifying the SEO threats, proceeding to eliminate them before starting the actual optimization of each of your pages is surely not a small task that can be completed in a day
At the same time, you also have appointments with your clients and all the administrative obligations that your work requires. With all this, it is clear that it will be difficult for you to effectively combine SEO and your status as a real estate agent.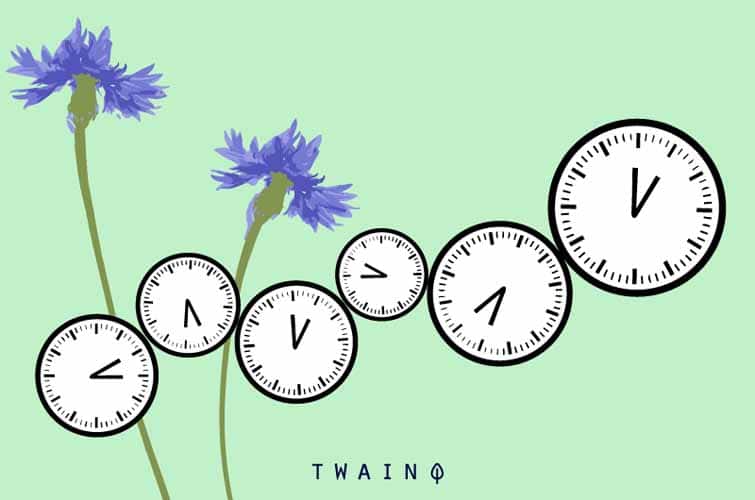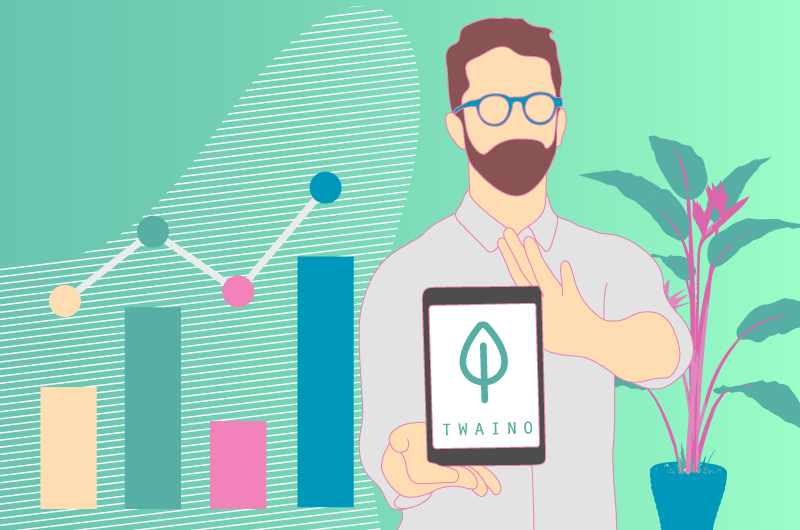 Moreover, it is not a matter of putting in SEO efforts once and hoping that the site will spread its wings by itself
SEO is about optimization, so you need to constantly check the site's performance and readjust the strategies you use to achieve better results
What better way to do this than with a group of SEO experts? And that's one of the great advantages of outsourcing. You focus only on satisfying your customers and the SEO agency takes care of improving your visibility and attracting new customers
Benefit from a quality SEO service free of Google penalties
The other advantage of hiring an SEO agency is to benefit from a White Hat SEO service, that is to say an ethical service that respects the restrictions of search engines
The SEO industry is governed by certain rules put in place by the search engines that can result in penalties if transgressed. And this can happen in two ways
Either by a NSEO attack;
Or by inexperience.
Regarding NSEO attacks, they can be orchestrated by an improbable competitor who tries by all means to make you lose your ranking on the search engines
The advantage with outsourcing is that SEO agencies have the tools and skills to prevent such attacks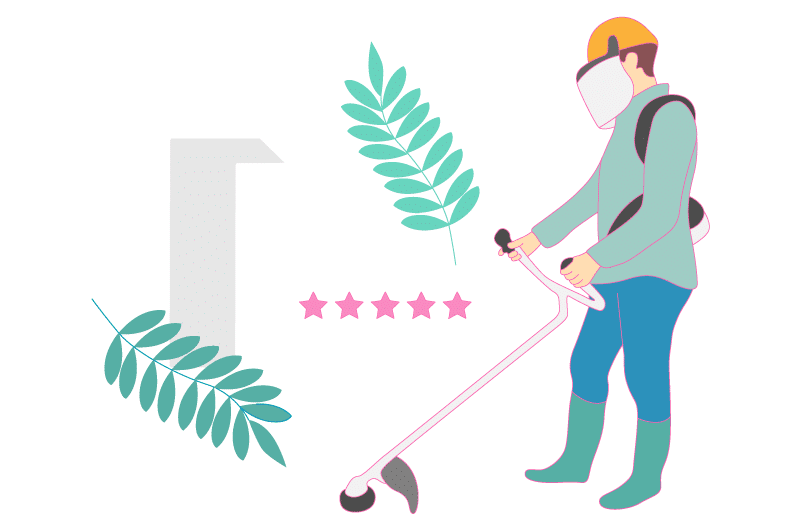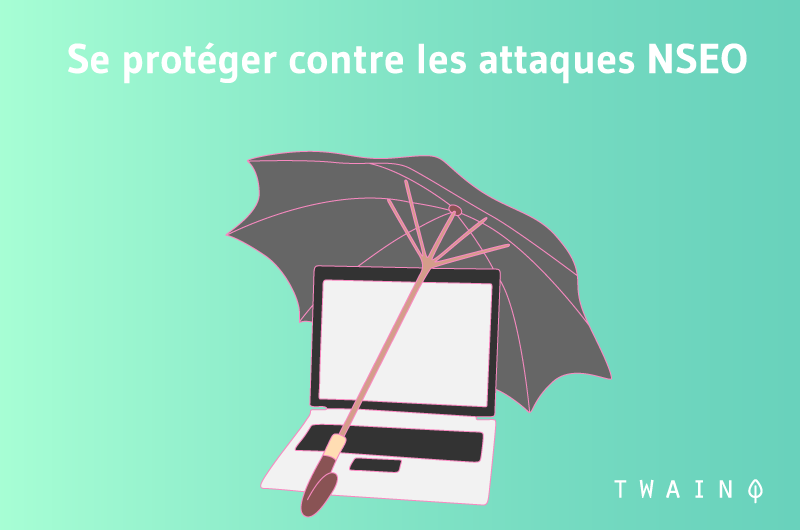 You can also get a Google penalty because of lack of experience. Let's say you learn that using a keyword multiple times helps improve a page's ranking for that keyword
But when you don't respect a good keyword density, you can be penalized by Google for overoptimization or keyword stuffing. This can cause you to lose your current ranking
And there are plenty of other situations for which a site can be downgraded by lack of experience namely
Duplicate content
Broken links
Unreliable backlinks
A bad netlinking strategy
A registration on directories not recommended;
Etc.
A competent SEO agency is supposed to know all these mistakes to avoid and the best practices to follow to improve your ranking according to the search engine guidelines.
Get access to powerful SEO analysis tools and other related services for a more comprehensive SEO
Generally, SEO agencies are equipped with the latest tools launched on the SEO market. But it must be said that these tools can be too expensive or too complex to use for a real estate agent
We can mention among others Moz, SEMRush, Ahrefs… which can require several years of learning before having a perfect mastery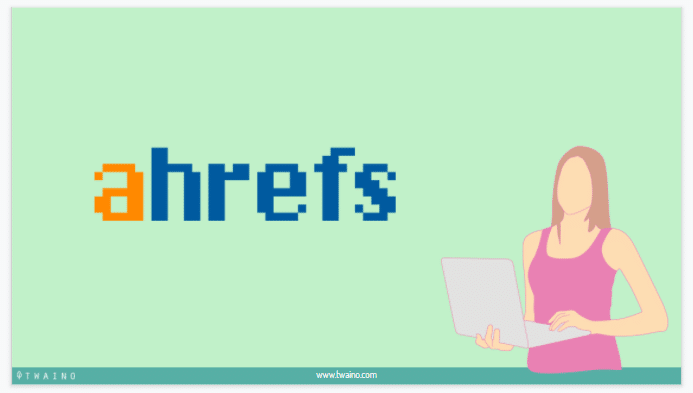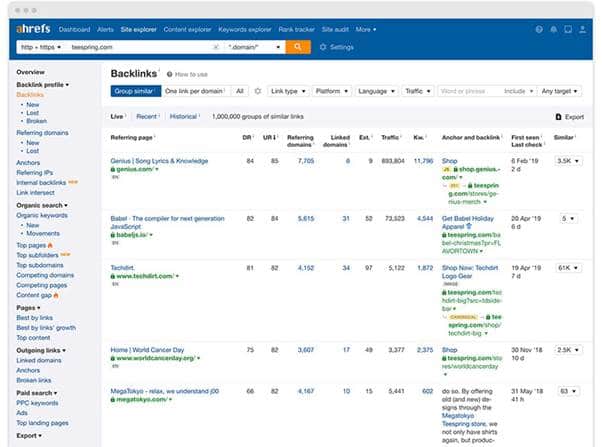 In addition, SEO takes into account a varied list of services that you can benefit from by hiring an SEO agency. On the one hand, you get the typical SEO services, but also other related services such as
Web writing
Website creation; and
Social media promotion
Etc
Clearly, outsourcing to an agency gives you access to the best SEO tools as well as other related services for a more complete SEO.
How to know if your real estate website needs the services of an SEO agency?
In the absence of SEO skills or a group of in-house SEO experts, it would be wise to hire a specialized agency to save time and ensure excellent results
But this need for outsourcing can become an emergency in certain situations such as:
Lack of customers for your real estate services: If, despite the best real estate offers you have on the market, your website does not attract enough traffic, it becomes urgent to hire a SEO company. They can then analyze the root of the problem and propose a solution to rectify the situation.
Difficulty to be located on Google Maps: As a real estate agent, it would be useless to remind you the importance of being visible on the GPS. But if despite all your efforts, your establishment remains untraceable on online maps, we agree that this is a big visibility problem. An SEO agency has the skills to help you fill in your exact coordinates and be easily found on Google Maps.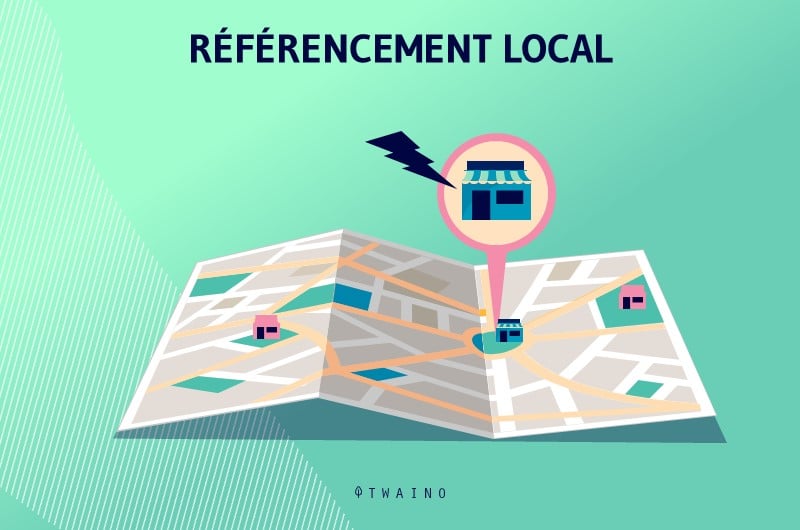 Too busy to learn SEO as well: If your business appointments are already taking up most of your time, it would be understandably difficult to get to grips with how search engine algorithms work. The best solution would be to outsource the SEO of your website to an SEO agency to save time
Wanting an effective, yet efficient solution to boost the visibility of your real estate website: You are new to the real estate market, but you already want to have some notoriety in the sector without sinking a fortune in marketing
Disappointment and frustration due to poor quality of service from an SEO agency: Just as you can name a real estate agent who has not yet mastered the ropes, there are also SEO agencies that make honeyed promises that are beyond their competence. Working with such agencies can only result in a bad experience and it becomes urgent to stop this collaboration and hire another agency that can achieve your goals
Search for a qualified SEO agency: You want to hire an SEO agency made up of competent specialists to take care of the referencing of your real estate website
So many situations in which outsourcing would be beneficial for your business and the sooner the better.
Why should you choose Twaino agency for the SEO of your real estate website?
As stated in one of the above conditions, there may be times when you hire an SEO agency but do not get the results you expect
It is important to understand that before you take advantage of outsourcing, you need to make sure that you hire a competent SEO agency that can actually help you achieve your goals
At Twaino, we are an SEO agency for real estate agents, able to optimize your site to rank in search results when people are looking for someone to help them buy or sell a property.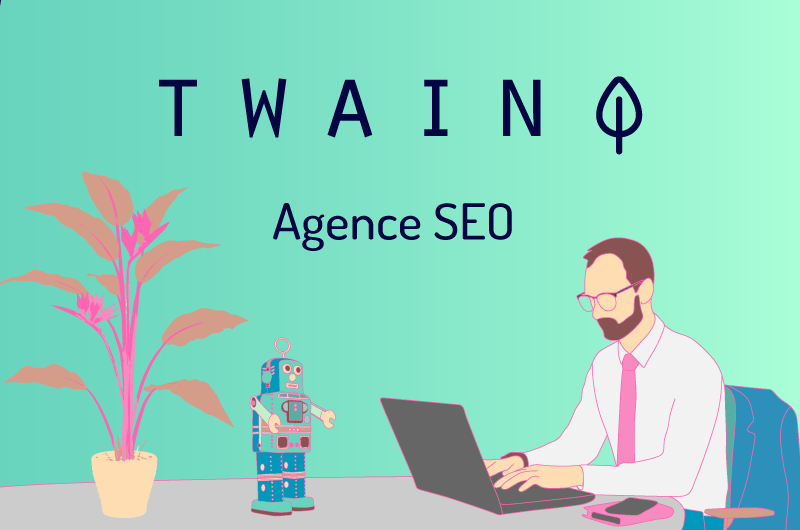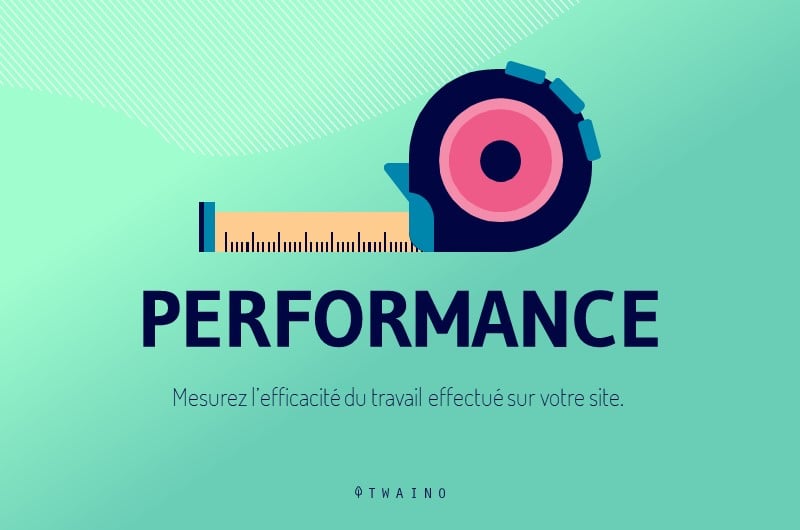 In addition, we have a few specificities that distinguish us from other SEO agencies that you will find on the market
Offer 100% SEO focused support: Unlike some SEO agencies that boast of doing a little bit of everything, at Twaino, we have decided to focus all our resources and efforts in one direction to guarantee our clients more impactful results. So we don't buy search engine advertising space before we improve your rankings. What we do best is to use natural search engine optimization techniques to help our clients' websites rank on Google
Guarantee a White Hat SEO service that respects the requirements of search engines: Under the pretext of achieving "fast " results, some SEOs do not hesitate to use techniques prohibited in SEO to try to fool the algorithms of search engines. This leads to penalties that can range from a simple loss of position to a permanent removal of the client's site from the search engine index. Aware of such repercussions, Twaino's SEO specialists are committed to rigorously following good SEO practices to guarantee you quality and sustainable traffic over time, without any Google penalties.
Regular reporting to help you better appreciate the quality of our work on your site: As an SEO agency, we've always been comfortable sharing with our visitors the numbers we achieve on our own site. It is a way to prove our expertise and to give the example of the well-shod cobbler. This habit leads us to deliver to our real estate clients, periodic analysis reports to allow them to measure in all transparency, the effectiveness of our SEO strategies
A relatively short delivery time: Another of Twaino's strengths is our ability to deliver quality work in a timely manner. We understand that in business, time is money. That's why, despite the complexity of your project, Twaino's SEO experts know how to sequence the various tasks to be carried out in order to effectively achieve your objectives within the agreed-upon timeframe.
Better value for money: Return on investment is a very important aspect for real estate agents. That's why whether you're an independent or a member of a network, new or reputable, in commercial or residential real estate, we believe that you are entitled to a good quality of service at an affordable price. At Twaino, we offer flexible packages that are strictly based on your needs. Tell us about your situation and your expectations in terms of visibility, and we will offer you the best value for money on the market for a win-win collaboration.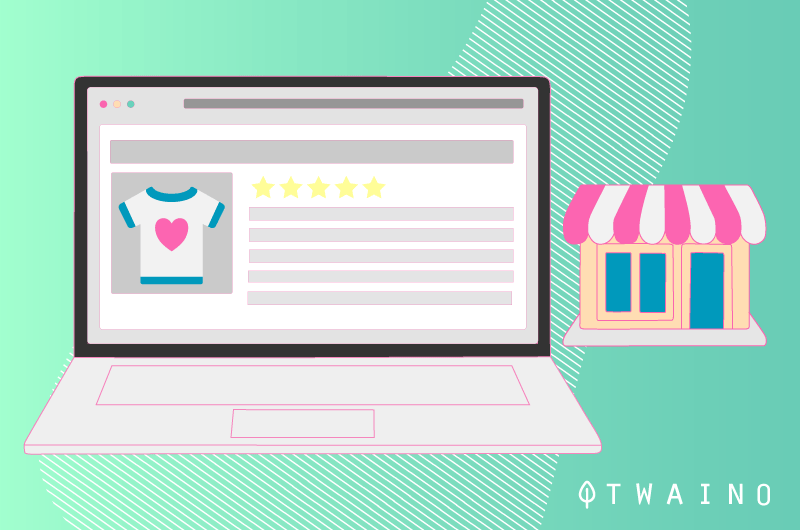 What kind of real estate agent profiles does the SEO agency work with?
Generally, we follow the same methodology to work with our real estate clients. It is a process that we have put in place and which takes place in 3 major phases
The SEO audit of your website
Optimization of existing content on the site
The creation and promotion of new SEO friendly content.
But it must be said that several profiles of agents are involved in the real estate sector
In order to remain efficient and to propose coherent strategies adapted to each one, we make some readjustments to the initial process according to the profile of the real estate agent we are working with.
Twaino Agency's listing services are therefore intended for several types of real estate agents, including
Commercial real estate agents
Residential real estate agents
Independent real estate agents
Franchised real estate agents
Real estate agents in a network of independent agents;
Etc
So no matter what your status as a real estate agent is, our SEO experts will find the right strategy for you to improve your visibility on the web and generate new clients from the search engines.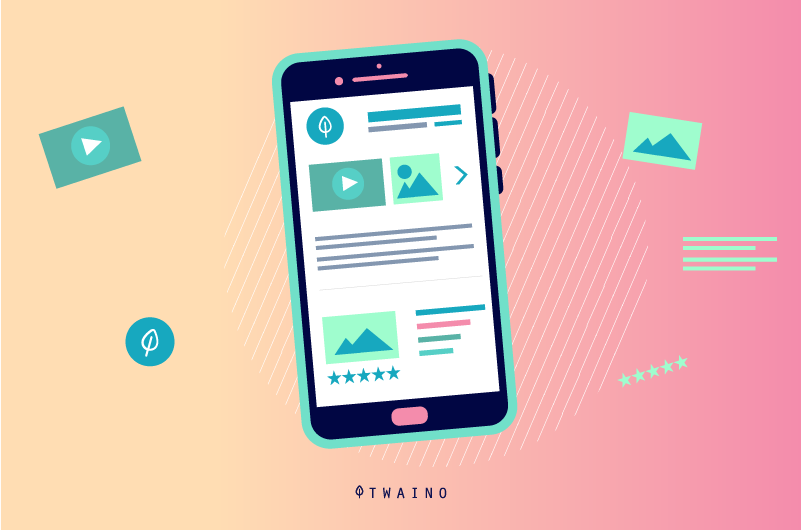 Twaino's services for real estate brokers and agencies
The referencing of real estate websites is particularly delicate because of the stiff competition that can be observed in the sector. At Twaino, we have put together a list of tasks to help our real estate agent clients gain a foothold and reputation in the real estate market.
Some of these services include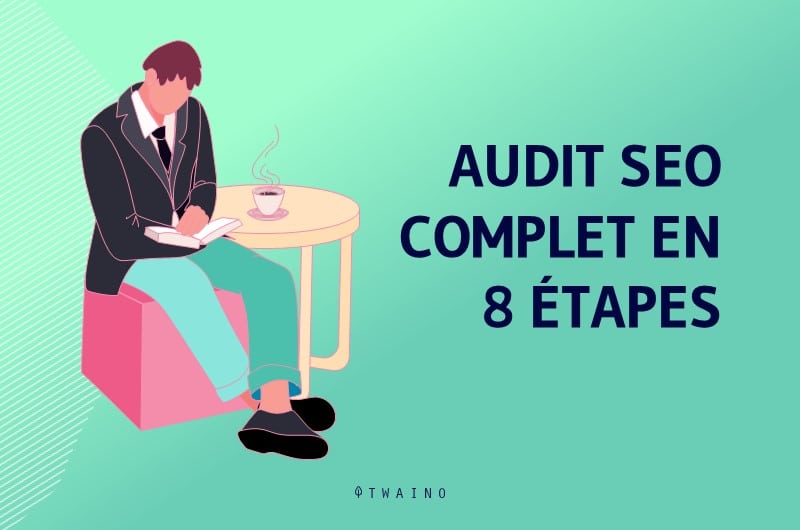 SEO audit
We systematically start our SEO campaigns with an audit to diagnose and identify the problems that would prevent your site from being well ranked on search engines
And only after this step can we propose a performance strategy based on the data collected during the SEO audit to solve these problems.
To perform the most complete SEO audit possible, we take into account the following factors
Analysis and possible redesign of the site for a smooth and intuitive navigation to visitors
Test and optimize the loading speed of the website pages
Evaluate the responsiveness of the site to facilitate the navigation also to the Internet users who connect from their smartphones
Analyze the density of keywords to avoid overoptimization
Identify duplicate content
Analyze the competitive environment of the agent
Check the status of Title, Meta descriptions and Hn tags
Analyze the site's backlink profile
And many more.
Sifting through all these factors allows us to perform an audit and propose an SEO action plan to solve the identified problems.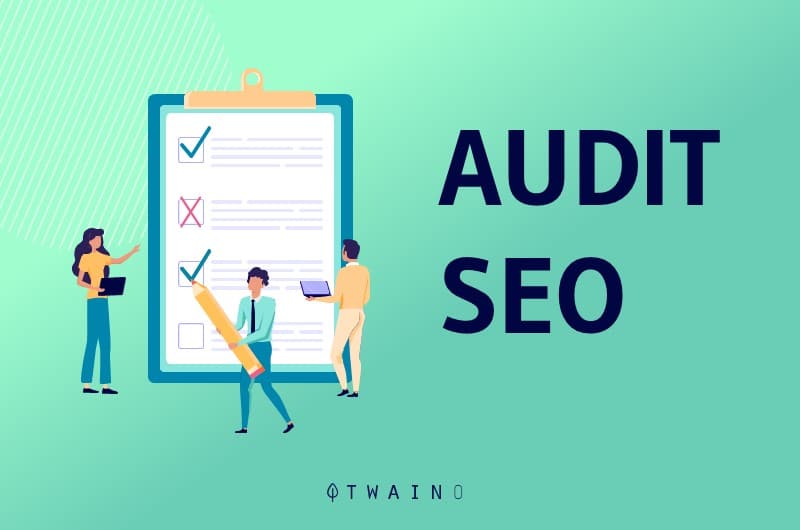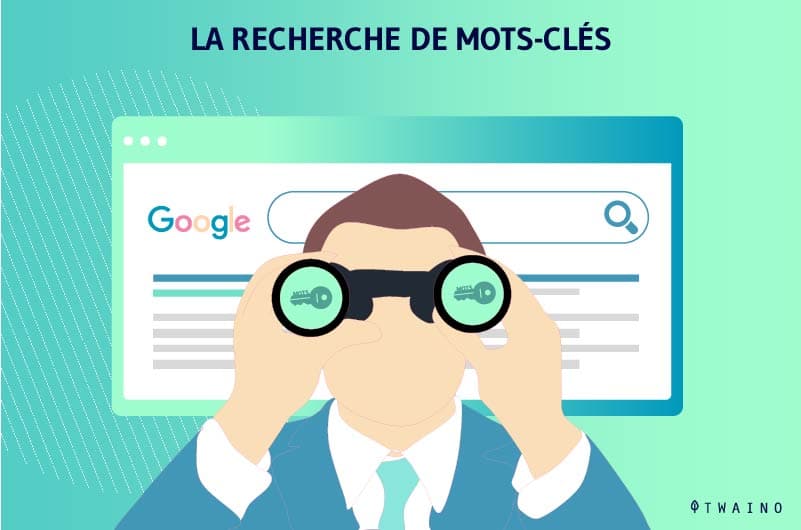 Keyword research
In order to rank in the top results, we first need to identify the terms and phrases that your target audience uses to search for your real estate services on the web
And it is precisely the keyword research that will allow us to establish this list of terms and expressions that Internet users type when they consider selling or buying a property or conducting any other real estate transaction.
But in order not to waste resources and end up with an unsuccessful SEO campaign, the keyword research will not be limited to the most searched terms by Internet users
At Twaino, we take keyword research a step further by using filters such as
Monthly search volume
The evolution of the search volume during the year
Conversion rate;
SEO difficulty level
Click-through rate
Etc.
Each potential keyword will be sorted according to the above filters to make sure we list the terms that will really benefit you.
They will be ranked and then targeted in order of priority to get the first results as soon as possible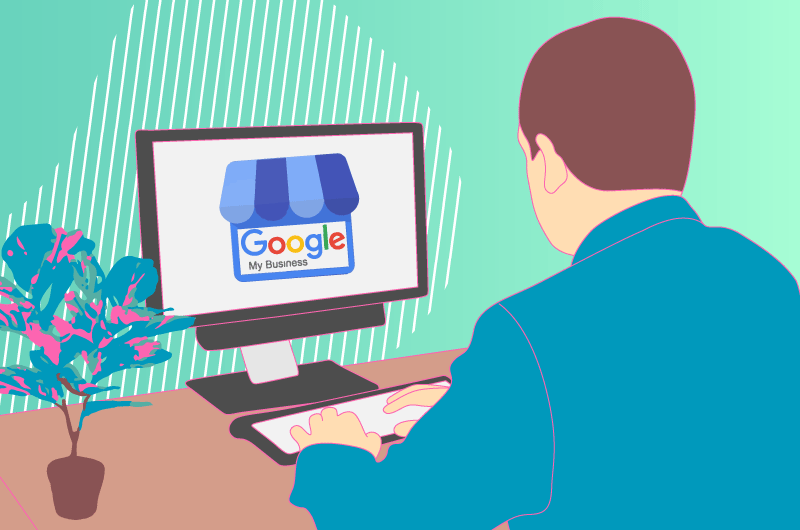 Local SEO for real estate agents
As the name already implies, local SEO is all about focusing on potential clients who are close to your location. And even if you're looking at other cities, local SEO can help you target people in that area who want to buy or sell a property.
The advantage with local SEO is that it usually puts you in touch with people who have already inquired and are now close to making a deal. These people use local queries such as
House for sale in + CITY NAME
Search for luxury villa in + CITY NAME
Real estate agent near me
Visit rental today in + CITY NAME
Etc.
Our duty is therefore to succeed in raising your site to the top of the ranking for these requests that are often repeated on the net
But to achieve this, we perform several tasks including
The optimization of your site for mobile devices
Creating local citations
Managing reviews and comments
Optimization for images
Creation and optimization of the Google My Business listing
Etc.
By applying all of these techniques, our SEO experts will be able to help you attract people from a specific area who are looking for the services of a real estate agent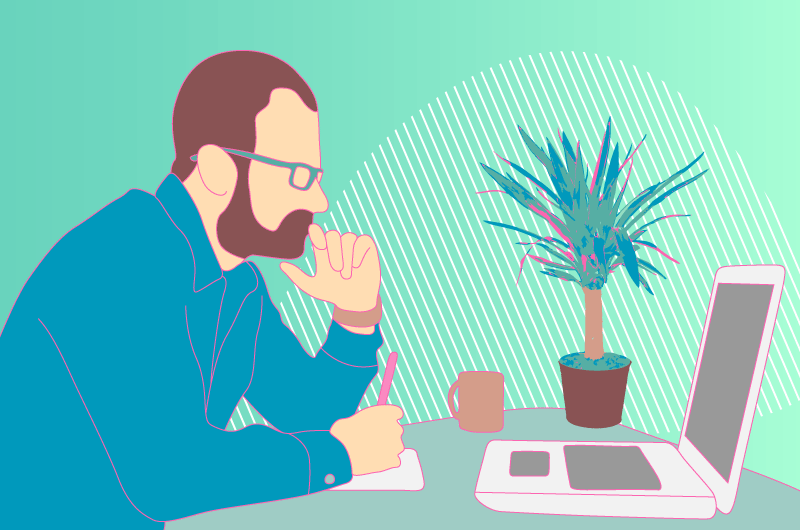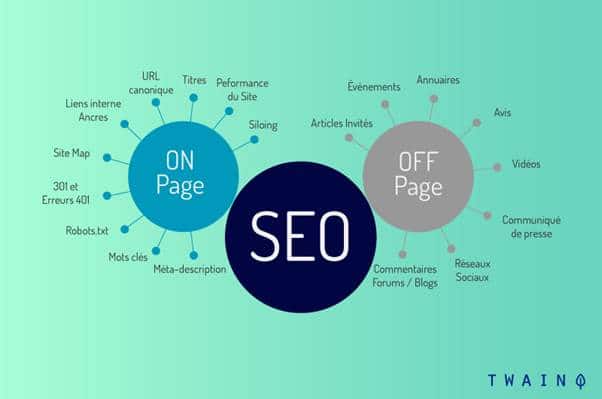 On Page optimization for real estate brokers and agencies
On-page SEO refers to all strategies that are applied directly to a web page in order to improve its visibility on search engines
A website is first and foremost a set of web pages and that is why On Page SEO is very important for real estate brokers and agents.
Our duty here is to optimize as many pages of your site as possible so that they are well ranked
And for this, the work will be to
Propose a new structure for your pages if necessary
Creating or improving some of your old paragraphs for contents attractive enough to attract the attention of Internet users
Use of secondary keywords to enlarge the semantic field
Optimization of Title, Meta description and Hn tags
Etc.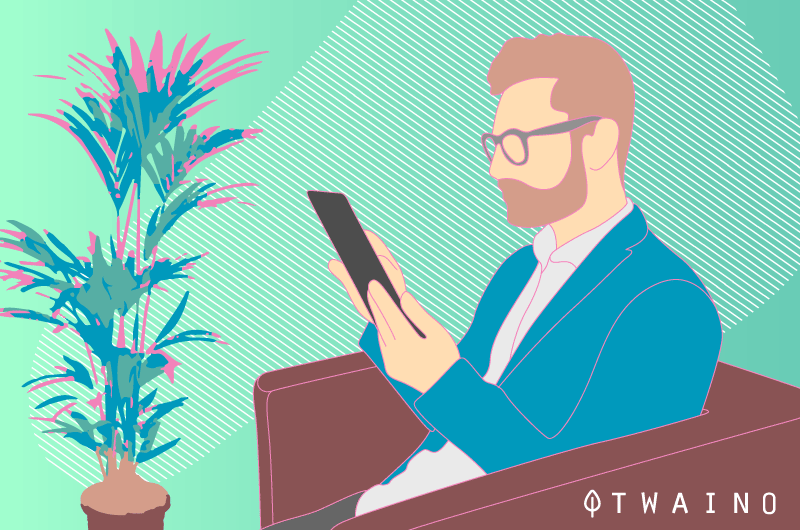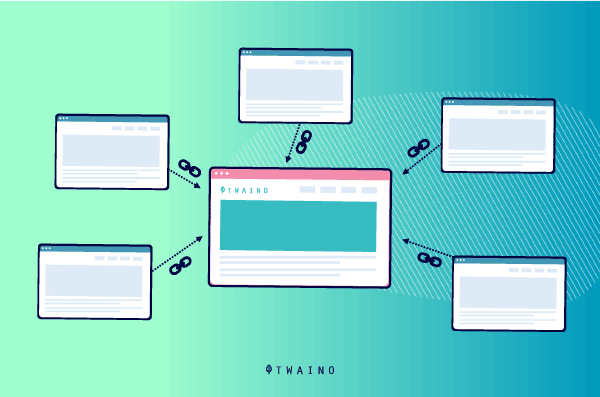 A backlinks campaign for real estate websites
You have probably already clicked on a link that redirects you to another website. In the SEO jargon, this link is called "backlink' ' and your destination site has gained one during your redirection
The policy of search engines on backlinks is simple: The more backlinks a site receives from other sites, the more this site offers quality content that could be useful to Internet users
So the more you accumulate backlinks from other sites, the more yours grows in authority in the eyes of search engines. This is a significant factor in Google's ranking criteria
But affiliating between website owners and sharing backlinks in order to improve your Domain Authority is a Black Hat practice and sanctioned by search engines.
At Twaino, we will use ethical and search engine approved strategies to generate quality backlinks for you from authority sites
These include
Writing guest articles
Designing custom illustrations and infographics
Repairing broken links
And so on.
In addition, during our backlink campaigns, we will perform a backlink audit to identify and remove poor quality backlinks pointing to your website.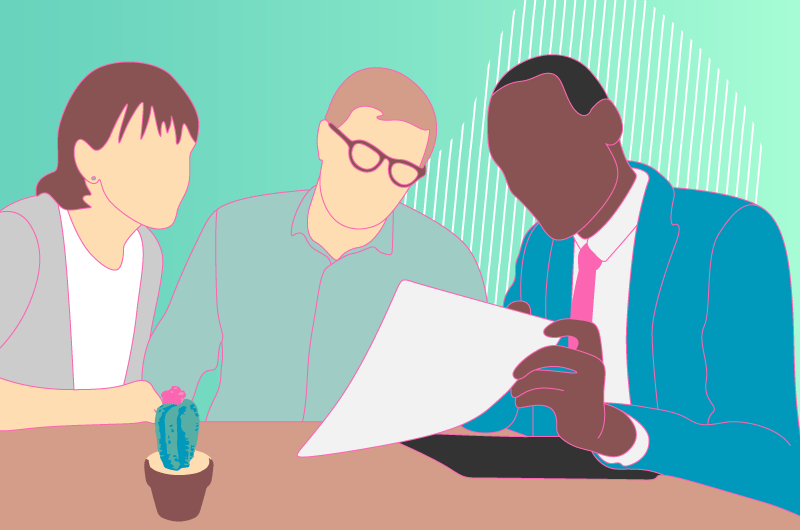 Directory audit for real estate brokers and agencies
Real estate is one of the most important sectors in the business world today. As a result, there are a lot of directories on the net that list all kinds of real estate agents
Registering your profile on these directories would be beneficial for your visibility and your activities. Statistically, you can get up to 50% conversion rate on your traffic by registering on these platforms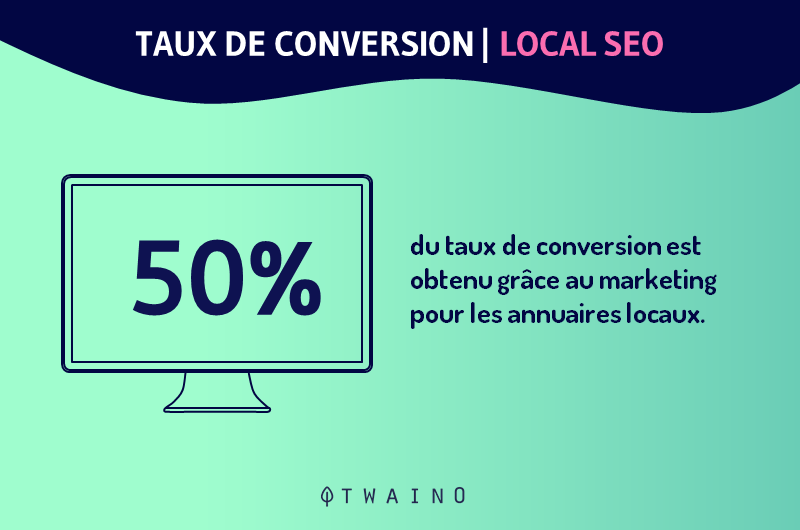 But beware of unreliable directories or directories that are not related to your industry. A listing on these platforms could undermine the credibility of your services in the eyes of search engines that will not hesitate to downgrade you
Moreover, although a directory is of quality and related to your profession, you can only really benefit from it if the listing has been well done according to the rules of Local SEO
The directory audit that we carry out within our agency will allow us to differentiate the unsavoury platforms on which your profile is registered and then proceed to a removal.
If you were not present on any platform, the work would then be to propose a list of reliable directories to give a boost to your visibility.
Creating blogs and personalized content for real estate agents
If each of your pages were to represent your website on Google, how many times do you think you could be represented in total on the search engine?
You'll probably answer about ten times, which is probably not enough to beat the online competition. This is why blogging is a good solution to maximize your chances of being present on search engines.
At our agency Twaino, we have a team of experienced writers capable of creating quality content related to real estate. It can be for example :
Tips and tricks for choosing a good real estate agent
Questions to ask and attitudes to have when visiting a property
The steps to take as a first-time property owner;
Etc.
We also have a team of graphic designers to create customized infographics to set you apart from your competitors
For example, it could be an infographic with your brand name that goes through the entire home buying process. You can easily share these types of infographics on social media and make your brand name "travel".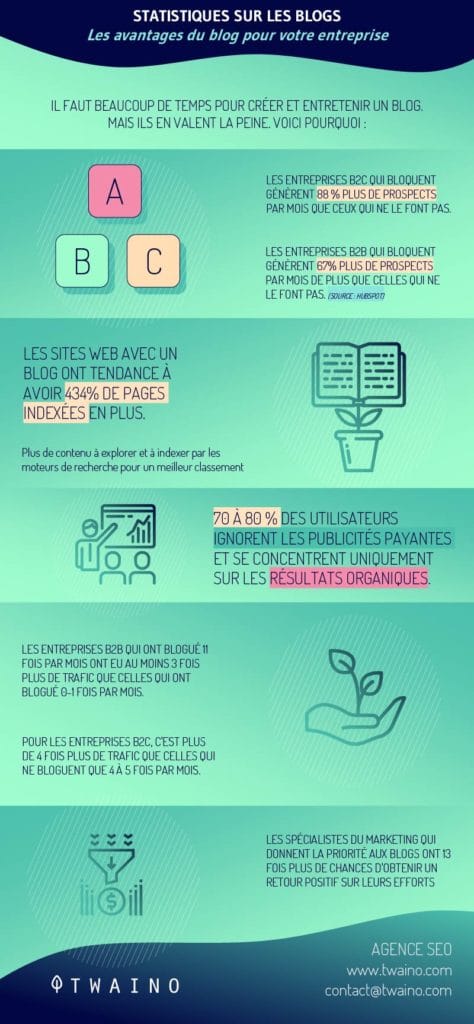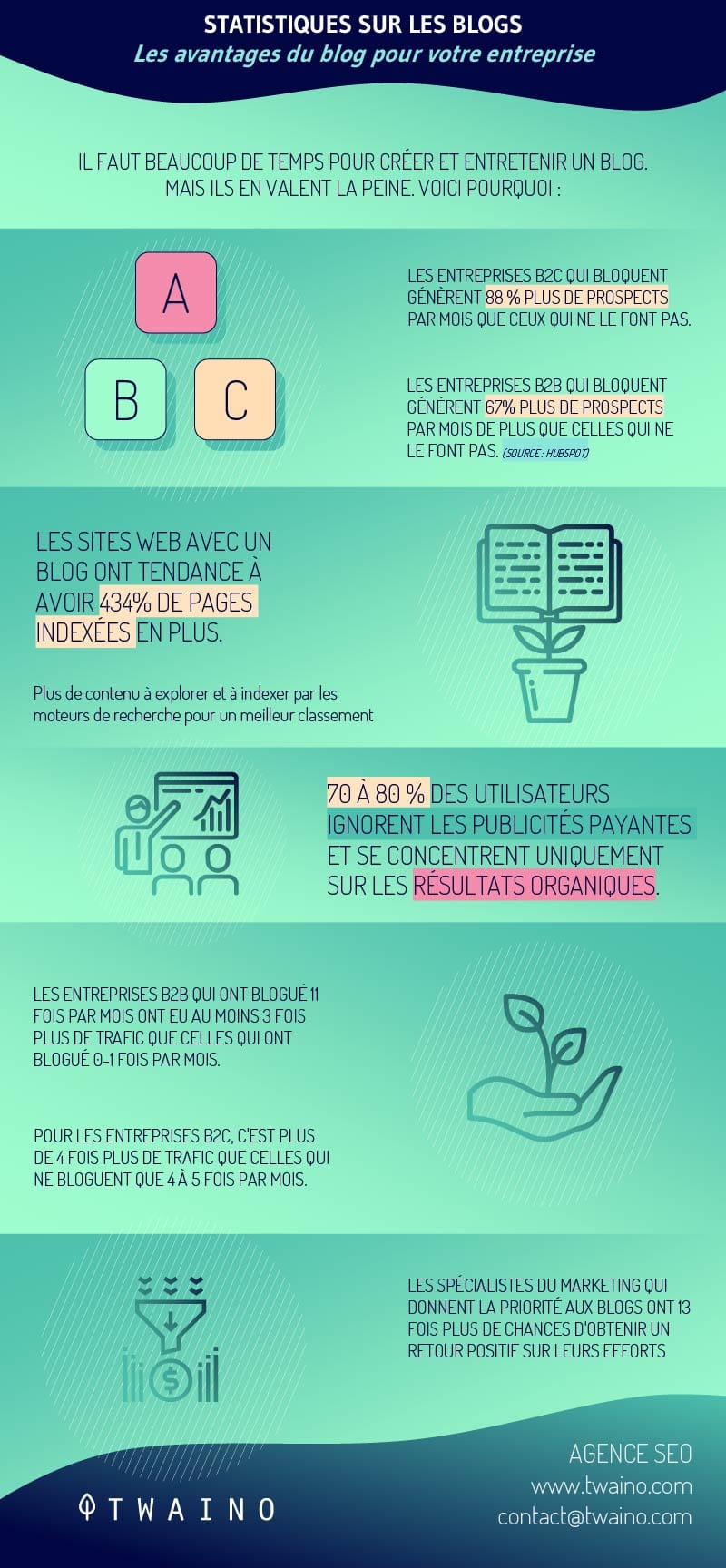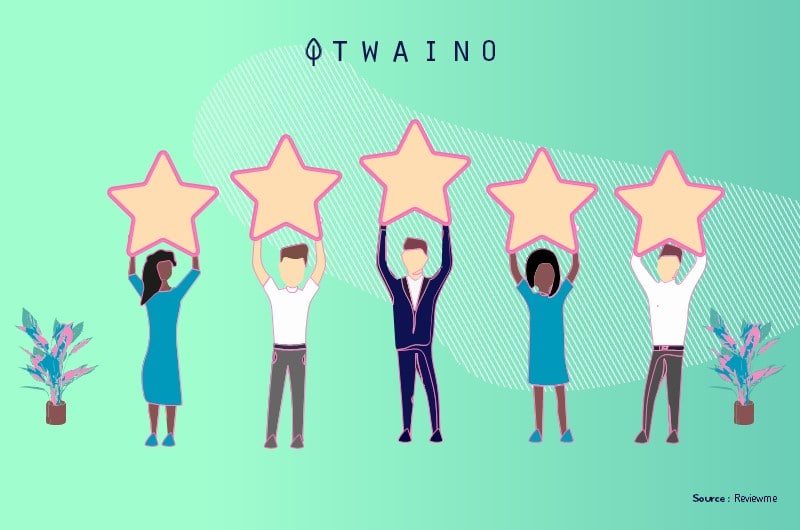 Need an SEO agency for real estate agents? Contact Twaino!
For your real estate business to run smoothly, you need to have good visibility
As an SEO agency specializing in real estate agents, we have all the assets to help you achieve this visibility on the Web
Our knowledge of the real estate market and the functioning of search engine algorithms allows us to help you rank well when a user wants to sell a property or buy a house
For any SEO needs, please contact us at the following addresses
Twaino | SEO Agency
2 rue Jacques Louvel Tesser, 75010 Paris
Phone number: 07 86 06 39 48