SEO for Hearing Care Professionals
Twaino : An SEO agency for hearing aid practitioners
According to a DREES report, about 6,138,000 French people have a hearing loss, but only 1 person out of 4 has a hearing aid due to a lack of funds
Presumably, some specialists were pessimistic about the future of the hearing aid market, but the government is giving hope by initiating the "100% health" program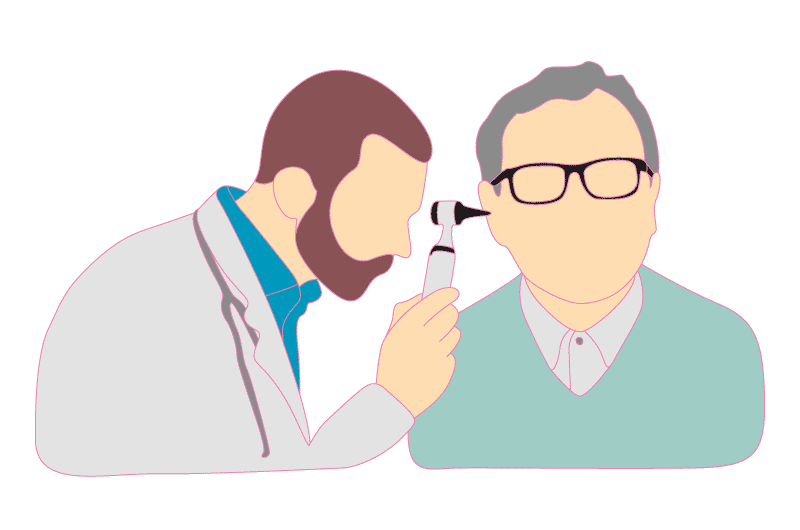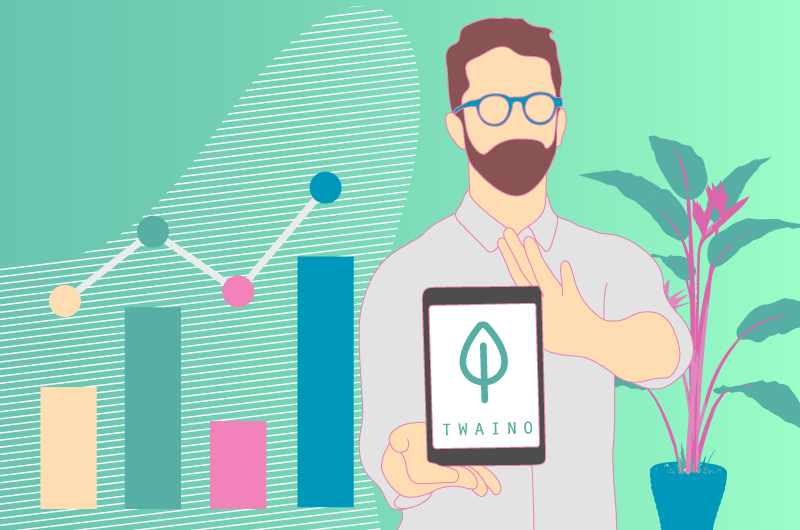 Since January 1, 2021, people with hearing loss have no reason to forego treatment since they no longer have to pay a penny for their hearing aid. This has unsurprisingly led to an explosion in sales of hearing aids
But before choosing a healthcare specialist, 94% of patients will first consult online reviews
So yes, the hearing aid market is growing, but to really take advantage of it, you need to have a presence on the Net, especially on search engine pages
At Twaino, we are an SEO agency for hearing care professionals, able to help your website rank among the top Google results and thus generate new patients to your practice
But technically, how is this all organized and what is SEO for hearing care professionals?
What is SEO for hearing care professionals?
By definition, SEO or natural referencing is a set of tools and strategies used to improve the PageRank of a website, that is to say its ranking in the organic results of search engines
But be careful not to confuse SEO with SEA, which is also a form of SEO, but based on advertisements
Clearly, you do SEO when you use only natural SEO techniques to bring your website to the top of the organic results.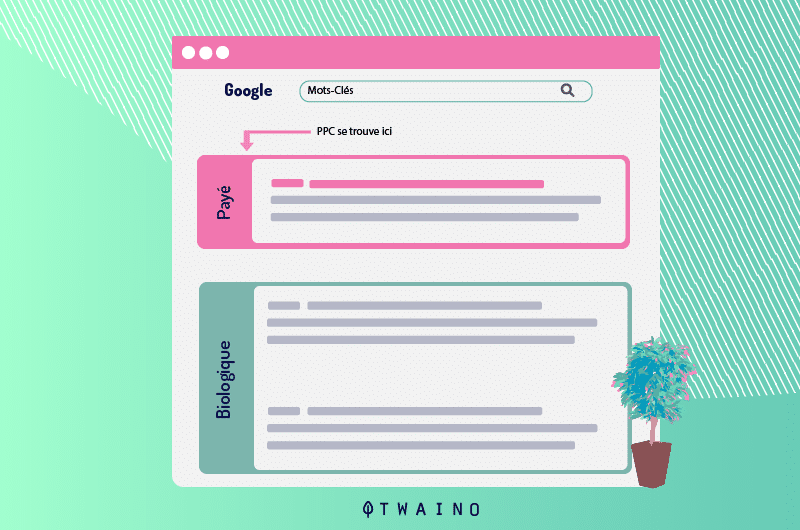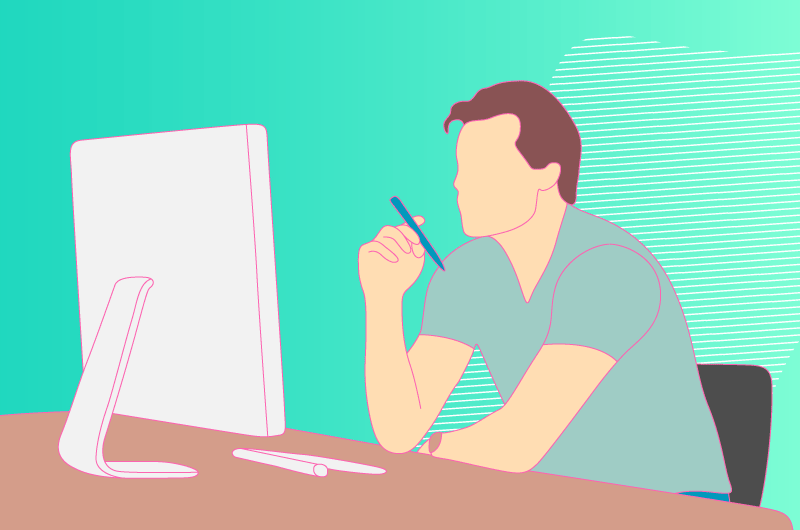 By definition, SEO or natural referencing is a set of tools and strategies used to improve the PageRank of a website, that is to say its ranking in the organic results of search engines
But be careful not to confuse SEO with SEA, which is also a form of SEO, but based on advertisements
Clearly, you do SEO when you use only natural SEO techniques to bring your website to the top of the organic results.
From this definition, you've probably already guessed what SEO for hearing care professionals is
Well, as the name suggests, it is a specificity of SEO that aims to help hearing aid practitioners to become better known on the web
So as an SEO agency for hearing care professionals, Twaino's goal is to help you in your current branding to improve the visibility of your practice on the net to generate new customers from search results.
4 Reasons Why Your Hearing Aid Practice Needs SEO
Here are 4 reasons why you need SEO:
SEO makes your hearing care practice easy to find
If you want to attract more patients to your hearing care practice, it's important to make sure you're easy to find
The fact is that Internet users are increasingly turning to online search to look for hearing aid offices before making any purchasing decisions
The objective of SEO is to rank your practice in the first search results when a patient is looking for a hearing aid or the services of a hearing care professional.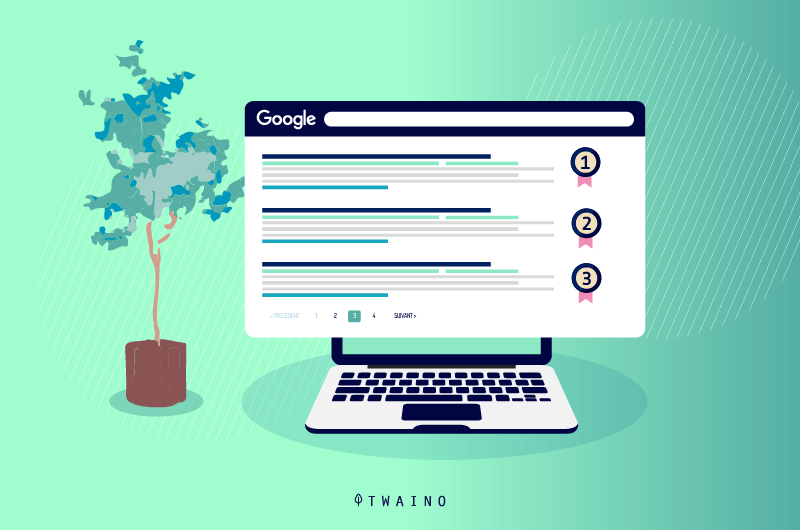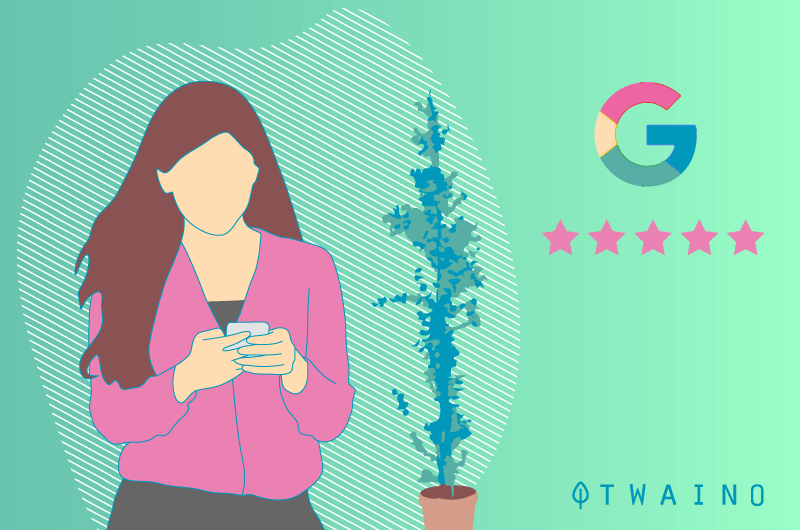 This is possible by targeting the keywords commonly used by Internet users themselves to find your services on the Net
For example, let's say that a hearing impaired person, with a prescription from their ENT specialist, searches on Google for queries such as "best hearing aids 2021" or "hearing aid assessment"
Then, among the results that Google returns, he is captivated by the description of a website that is nothing other than that of your office. Potentially, this visit to your site can lead to a consultation or a purchase
Imagine that your site is easily found for several other queries, still related to hearing aids. Your site's traffic will be increased tenfold for your business.
SEO offers a better ROI (Return on Investment) than PPC (advertising)
Comparing SEO to PPC would be a bit like comparing buying a house to renting one. When you buy a house, it is agreed that you are building equity
At the time of purchase, the money you pay may be higher than the rental, but over time, it is clear that it will equal and surpass the rental price in terms of profitability
The same is true for SEO, which remains the marketing solution that offers the best return on investment over time
Generally, a good marketing strategy generates a return on investment that can vary between 50% and 150%
While a good SEO program generally generates between 200% and 300% return on investment. In other words, for every euro you invest in SEO, it will bring you between 2 and 3 €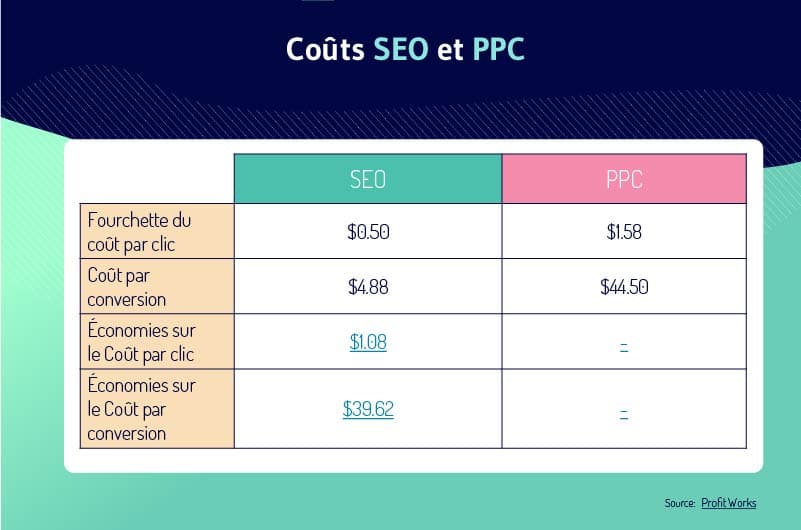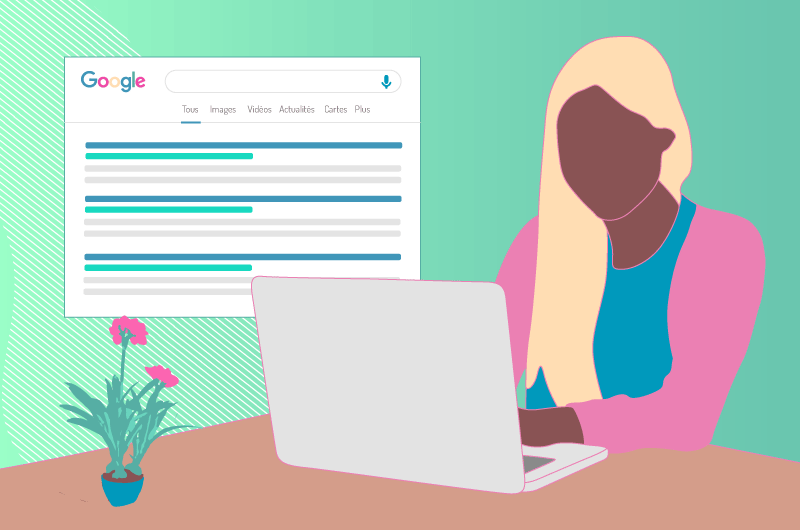 SEO enhances the credibility of your hearing care practice for better patient trust
People naturally trust anything that search engines offer them as answers to the questions they ask. This trust is even stronger when it comes to organic results, i.e. non-sponsored results
Statistically, 80% of Internet users ignore Google ads while organic results attract 20 times more clicks than PPC ads.
These figures speak volumes about the influence of organic results on the decision of Internet users
Furthermore, when it comes to patients looking for hearing aid services, the notion of trust becomes even trickier because hearing aid purchases are not impulse purchases.
People don't buy a hearing aid the way you might get up and pick up bread at the bakery. The buying process here is much slower, so you have to take the time to build confidence in your visitors
But just like in real life, you can't build trust with your target audience overnight
Making your hearing aid practice an authority brand on the web requires patience and consistency in the SEO strategies you adopt.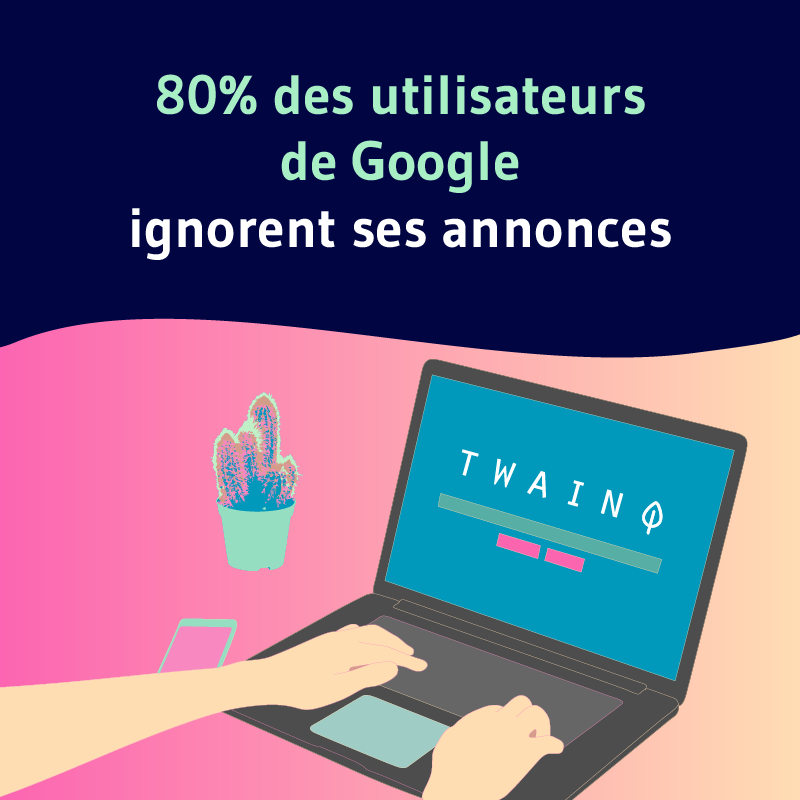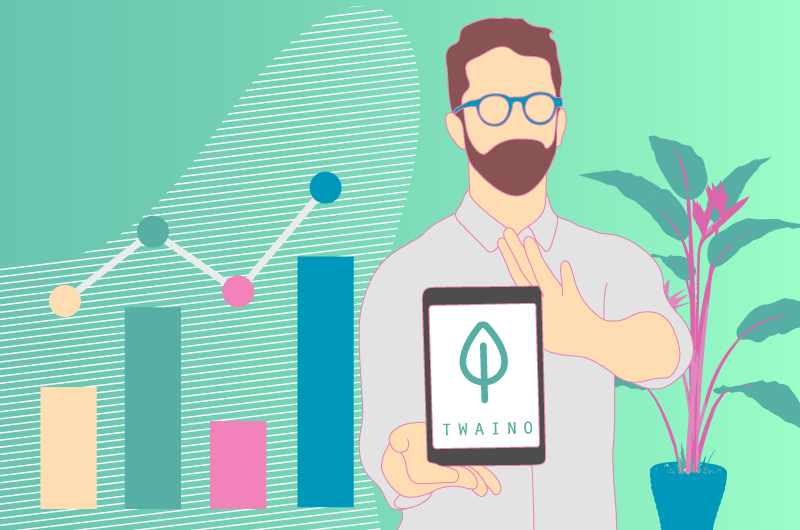 SEO is also about a better experience for your visitors
Did you know that if your site takes 5s to load completely, you can experience a 90% bounce rate? That would simply mean that the longer your site takes to load, the more visitors will leave your pages without even taking an action
And that's not all. When your website hides some pages more than 3 clicks away from the homepage or has a terrible design or doesn't automatically adapt on cell phones, visitors may also log out and leave your site without taking any action
This can be problematic when you're hoping your visitors will contact you for a hearing aid consultation, for example
The good news is that SEO already incorporates all of these aspects since user experience is a key ranking factor for search engines
Before ranking you in the top results, search engines want you to be able to
Your site fits easily on both desktop and mobile devices
Your visitors extend their browsing session;
Your pages load quickly
Your images are well integrated and your videos are relevant
And so on
In other words, by optimizing your website for SEO, you also improve the user experience you offer. This will easily retain your audience for a better conversion rate.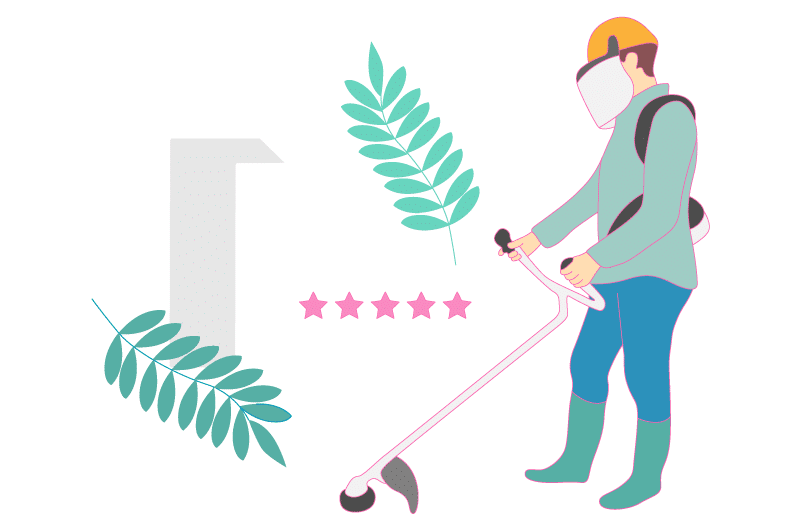 4 Reasons why you should outsource your SEO to an SEO agency
If you are convinced of the importance of SEO for your practice, you will be even more convinced when it comes to outsourcing it to a competent SEO agency
Here are 4 reasons why you should outsource your website's SEO to an SEO agency: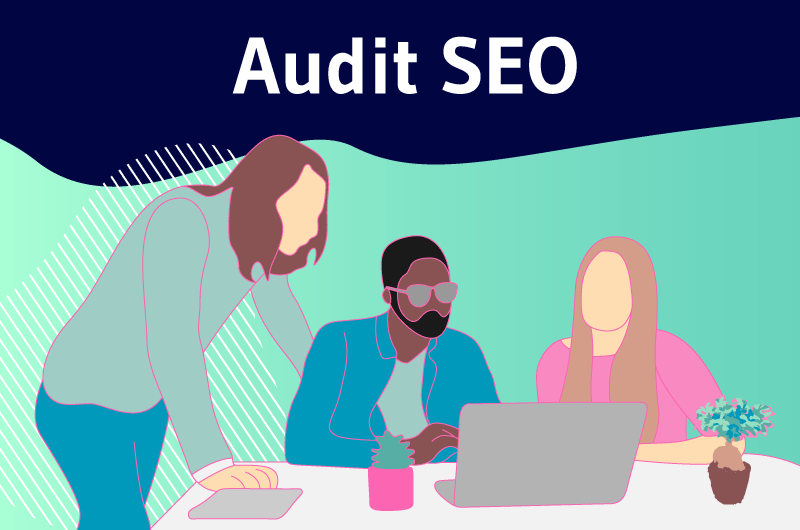 Get access to powerful SEO tools and expertise
SEO agencies usually have the latest tools launched in the SEO industry. For a marketer, let alone an SEO, these tools can be too expensive or too complicated to use
Sometimes it can take years to master these tools. For example, we have tools like SEMRush, Moz, seoClarity, BrightEdge… that require a certain level of mastery before being fully exploited.
In addition, SEO has a wide range of services that you can benefit from. So not only do you benefit from all the SEO expertise that the agency offers, but also from its expertise in other related areas such as
Web writing
Website creation;
Social media campaigns:
Etc.
Basically, by outsourcing the SEO of your website, the hired SEO agency mobilizes a whole team of SEO experts, powerful analysis tools and other related services to achieve your initial goals.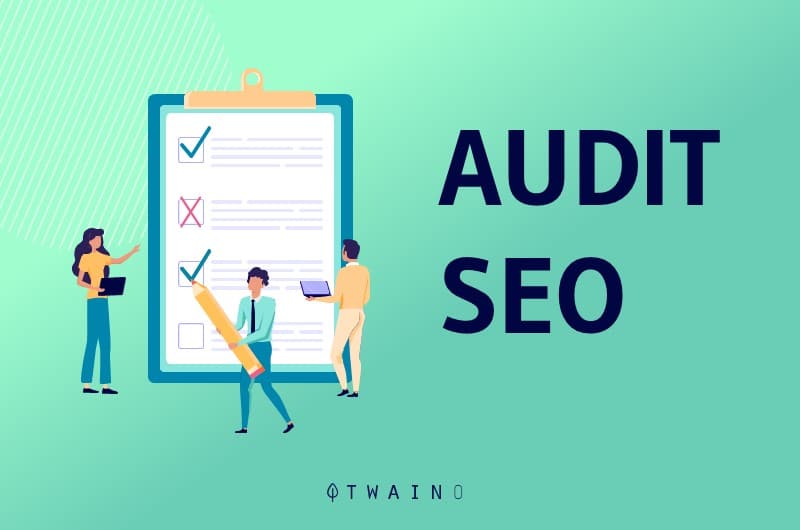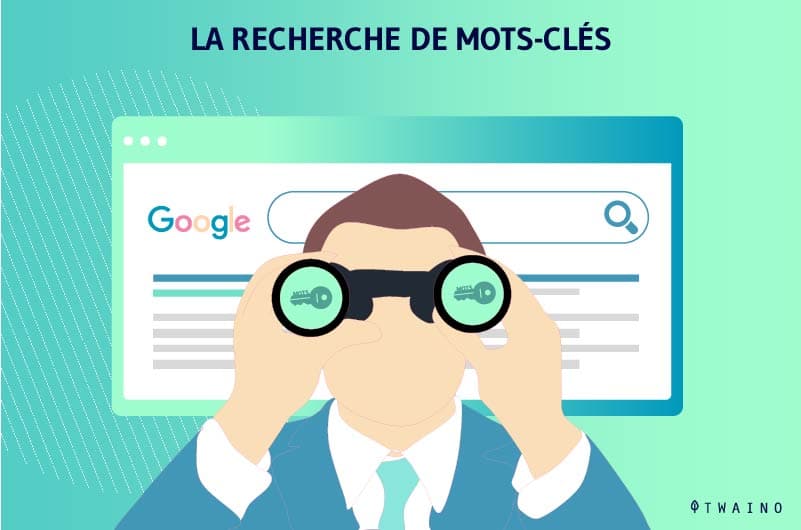 Save valuable time
The most common reason why many SEO firms hire an SEO agency is lack of time
It's possible that with all of the tasks weighing on you as a hearing care professional, you don't really find the time to get down to learning how search engines work again
And that's understandable because it's not easy to prioritize all the pages on your site and then follow good SEO practices to get them to rank in the top search results
Furthermore, it's not going to be a case of putting in the effort once, crossing your arms and hoping for the best
You need to be listening to your site's performance all the time to know which strategies need to be removed and which need to be readjusted for better results
All of this becomes even more difficult when you're just starting out in SEO and don't have all the experience you need to compete with the big boys in the hearing market
The advantage of hiring an SEO agency is that you don't have to stress about your position on Google anymore. The agency takes care of all the work and you can spend your time taking care of your patients.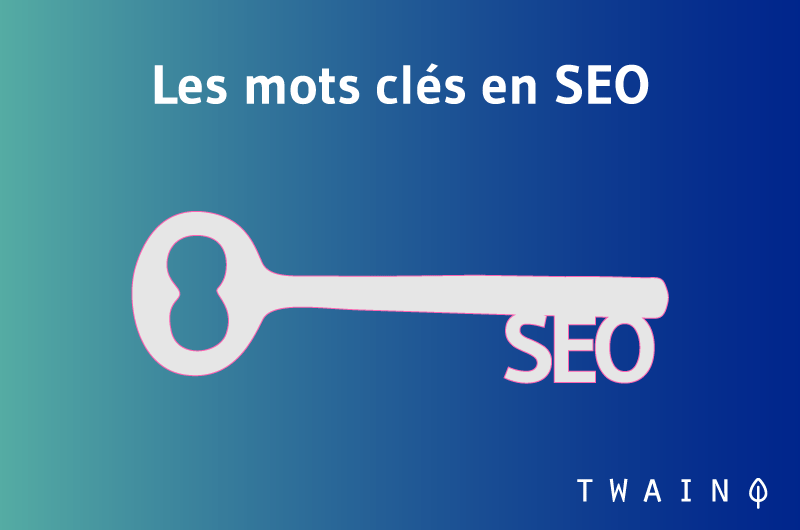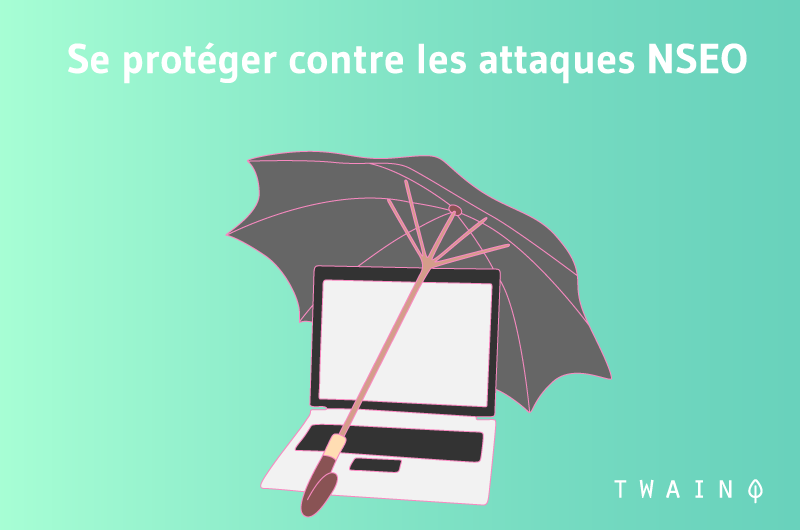 Enjoy penalty-free White Hat SEO
A competent SEO agency will only apply White Hat SEO strategies to your website. These are good and ethical strategies that follow the search engine guidelines
You may not know it, but SEO is governed by certain restrictions set by the search engines. A website can therefore be subject to a sanction in two ways
Via an NSEO attack
Or by lack of experience.
Already for the first case, an SEO agency can prevent you from the attacks of a dishonest competitor who desperately tries to regress your ranking.
But let's look at the second case and let's say you decide to do the SEO of your site yourself
You then glean information by looking at tutorials on the Net then you discover that for a better local referencing, you should also register your website on online directories
But on the basis of no selection criteria, you register your hearing aid practice on the directories you find. Well, by chance, this can be successful. But you can also be penalized even if you lose your current ranking
The advantage of outsourcing is that SEO agencies are equipped and knowledgeable enough to recognize the directories that will really improve your site's SEO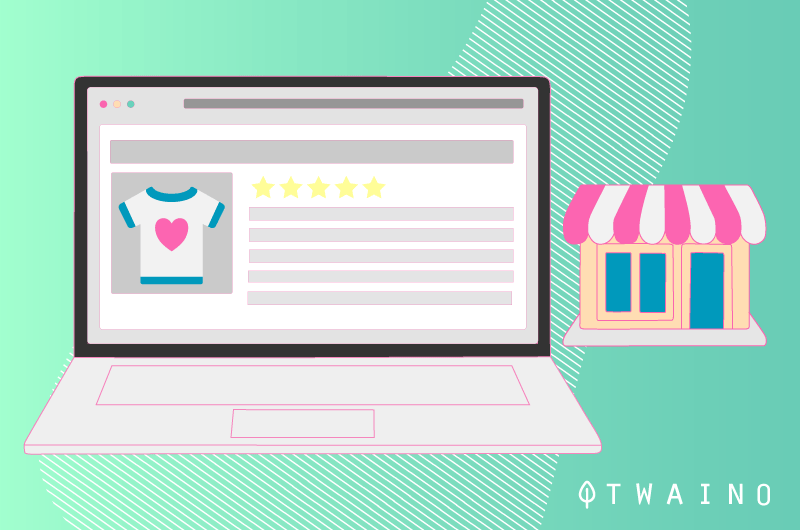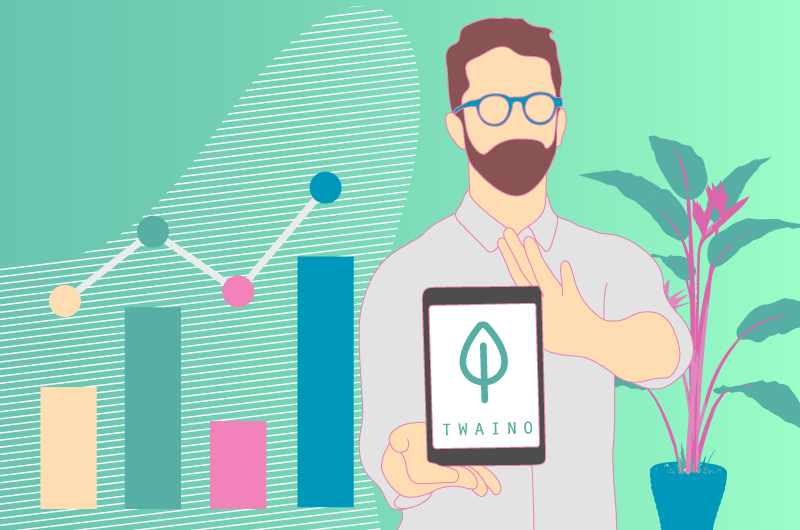 Get fast results
Unless you're an SEO expert, the other advantage you can get from outsourcing is fast results.
Although SEO is a time-consuming discipline, it will be difficult for you to reap results faster than a team of experts who are used to doing SEO every day.
Moreover, if you already have a website online with a certain number of active visitors per month, the SEO agency can quickly come up with a strategy to improve your current performance
If your website is newly created, this would be an opportunity for the SEO agency to implement effective SEO strategies from the ground up for a long-lasting and quality SEO service.
How do you know if your hearing aid practice needs the services of an SEO agency?
Normally, without any SEO knowledge or even a team of in-house SEOs, you should entrust the SEO of your website to an agency
But certain conditions amplify this need for outsourcing, especially when you
Lack patients in your hearing aid practice: If your practice is not receiving enough patients despite the good quality of your services, it becomes urgent to contact an SEO agency to analyze what is wrong and attract new patients to you.
Have difficulties to be repaired on Google Maps: It surely happened to you already to find an establishment thanks to its coordinates registered on an online cartography. Well, if on the other hand your hearing aid practice remains difficult to locate online, it would be wise to let an SEO agency take care of it and not keep losing potential patients every day.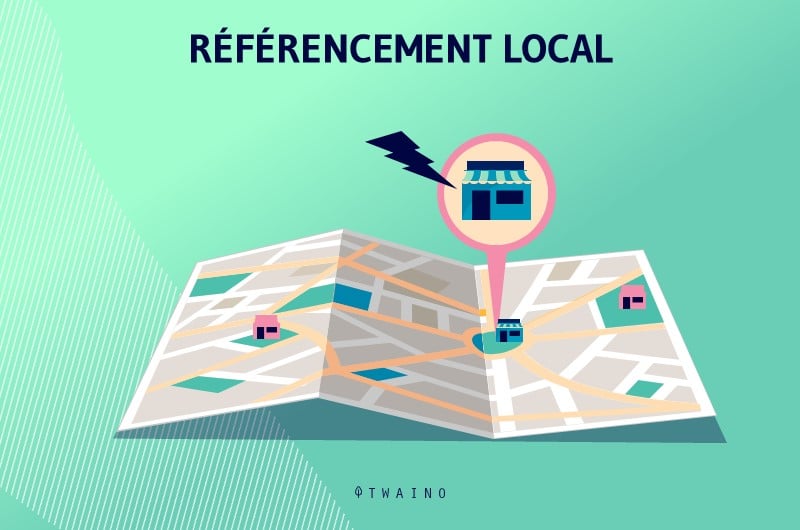 Lack of time to learn SEO: Between the consultations you receive in your hearing aid office and the administrative procedures, you lack the time to learn the tricks of the SEO trade and apply them to your website
Looking for an effective and affordable marketing strategy to boost the visibility of your hearing care practice: You are new to the hearing care market, but want to outperform your competitors and gain some notoriety without investing a lot of money in marketing
Have been disappointed by a previous collaboration with an SEO agency: In the past, you had to hire an SEO agency, but unfortunately the results were not up to your expectations
Look for a qualified SEO agency: You are looking for a team of SEO experts to improve your brand visibility and attract new patients to your hearing aid practice
If you find that any of the above conditions reflect your current situation, then yes you need to outsource your website's SEO and the sooner the better.
Why should you choose Twaino agency for your hearing aid practice optimization?
It's true that outsourcing has significant benefits for your business, but you can only really take advantage of it by hiring a competent SEO agency that is truly capable of achieving your goals
At Twaino, we are an SEO agency with a team of seasoned experts who are used to working on our clients' SEO every day.
With our knowledge of the hearing aid market and how search engine algorithms work, we guarantee to improve your practice's visibility and attract new patients.
But that's not all. Twaino is also about a few principles that we have stuck to in order to set ourselves apart from other agencies available on the SEO market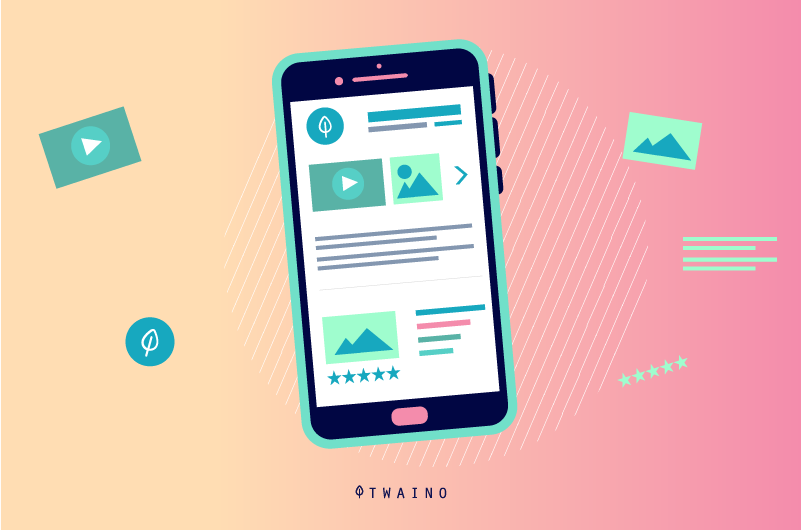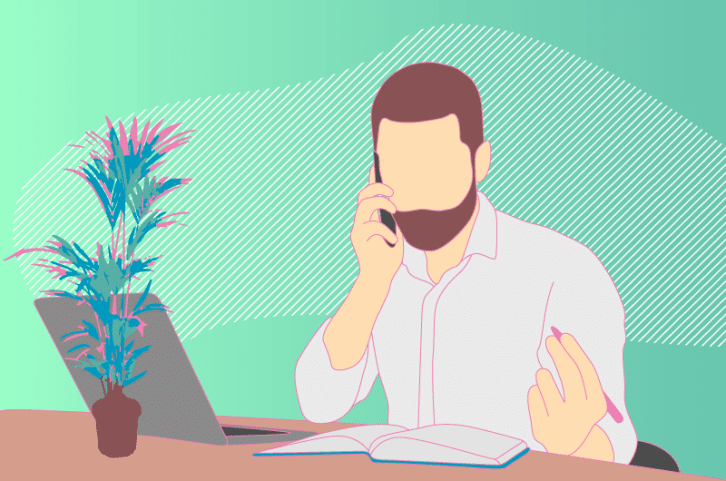 At Twaino, you can enjoy
100% SEO support: Instead of pretending to do SEO and SMO, as some agencies do, we at Twaino prefer to focus solely on what we do best: SEO. To guarantee our hearing aid clients long-lasting, impactful results, we don't spread our resources around "doing a little bit of everything". We don't rent space on Google pages or rely on any other form of paid marketing to generate clicks for you. Our strength has always been to use SEO based on natural strategies to improve the visibility of our hearing aid clients and increase their patient base
A white hat SEO service in accordance with the recommendations of search engines: Discipline and consistency have always been two qualities that allow to achieve incredible results in any field. SEO is no exception to the rule. But it must be said that this seems too painful for some SEO agencies that do not hesitate to use fraudulent SEO techniques classified as "Black Hat" under the pretext of obtaining "fast" results. Of course, all this does not go unpunished for long, the search engines eventually detect these techniques and the client's site may be downgraded or in the worst case, permanently removed from the index. At Twaino, we are aware of the consequences of these unsuitable practices and are committed to scrupulously respecting the search engine guidelines in order to guarantee our hearing aid clients a quality listing that is also free of any penalties.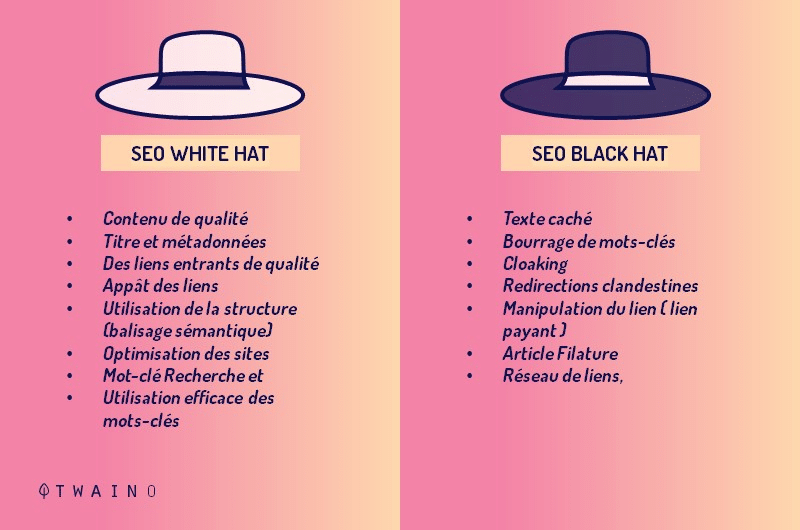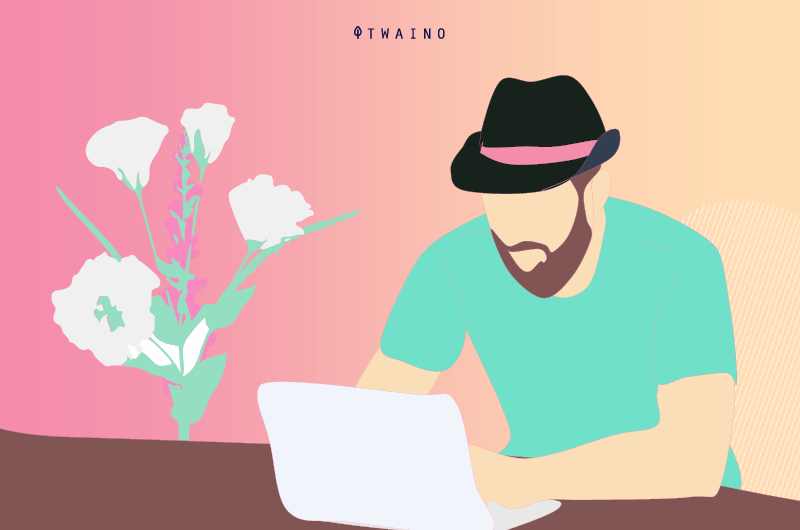 Frequent reporting to allow our clients to transparently assess the performance we are improving on their site: At Twaino, we have always been transparent in disclosing the results we are collecting on our own site. When it comes to our clients, we feel it is important to keep you informed of the new performance achieved on your site. For this, you will have access to SEO tools and analysis reports to follow the evolution of our campaign and the results obtained in real time
A relatively short delivery time: The other feature that sets us apart from other SEO agencies is the delivery time. We realize how precious your time is, that's why no matter the size of your project, we will be able to organize ourselves to respect the agreed deadline and deliver the project on time.
Better value for money: As a hearing care professional and practice owner, we understand that in a way you are also an entrepreneur for whom return on investment is an important aspect. That is why we have made our service packages flexible enough to adapt to the needs of each client. Tell us your difficulties and expectations and we will know how to help you for a win-win collaboration.
The SEO services that Twaino agency offers for hearing aid practices
Optimizing a hearing aid practice can sometimes be so stressful and time-consuming that without the right methodology, all the effort put into it can be fruitless
That's why at Twaino, we have developed a 3-step methodology
Auditing and solving the problems encountered on the client's site
Optimize the existing content on the site to improve its current performance
Create and promote new content to achieve more competitive performance.

During these 3 steps, we perform more tasks including
The SEO audit
This is the first step of all our services because just as you need a hearing test to choose the right prosthesis for a patient, we also have an SEO audit to know what strategy to adopt to really achieve your goals.
In short, it is a diagnosis that allows us to identify any problems that would prevent your site to be well positioned on Google and attract traffic
It will also be an opportunity to detect the strong points of your site that have remained unexploited until now.
But in practice, what are the tasks we perform during an SEO audit? Technically, it will be to
Analyze and propose, if necessary, a new SEO friendly structure to facilitate navigation for your visitors
Reduce the loading time of your site's pages as much as possible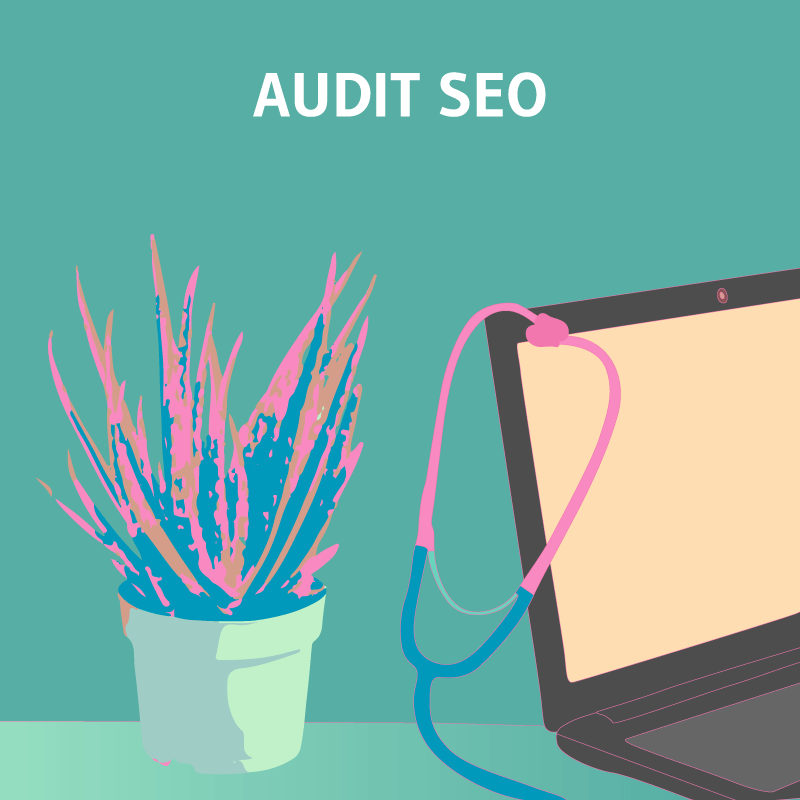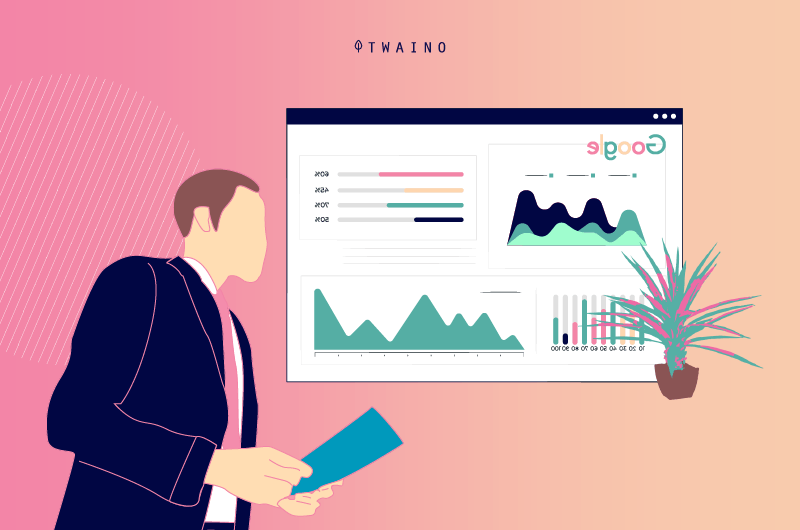 Analyze the responsiveness of your site so that it is automatically harmonized both on desktops and cell phones
Review the intervals of insertion of keywords in your existing content to avoid overoptimization
Detect duplicate content
Analyze your competitive environment;
Optimize title, meta description and header tags
Establish and evaluate your backlink profile;
And so on
These are all aspects that we analyze during the SEO audit of our hearing aid clients. Then, based on the data collected on the audit report, our SEO experts can then propose a tailored strategy to effectively address the identified problems
Keyword research
Keyword research is one of the most important steps in SEO without which search engines will not be able to know in which sector of activity to rank your website.
Moreover, it is thanks to keyword research that our SEO consultants will be able to attract to your site Internet users who are really looking for hearing aid services on the Net
And for this, we have powerful tools to accurately list the terms and expressions most used by your target audience on the Net
But it is not a matter of rushing to the most used terms to claim to do a keyword research.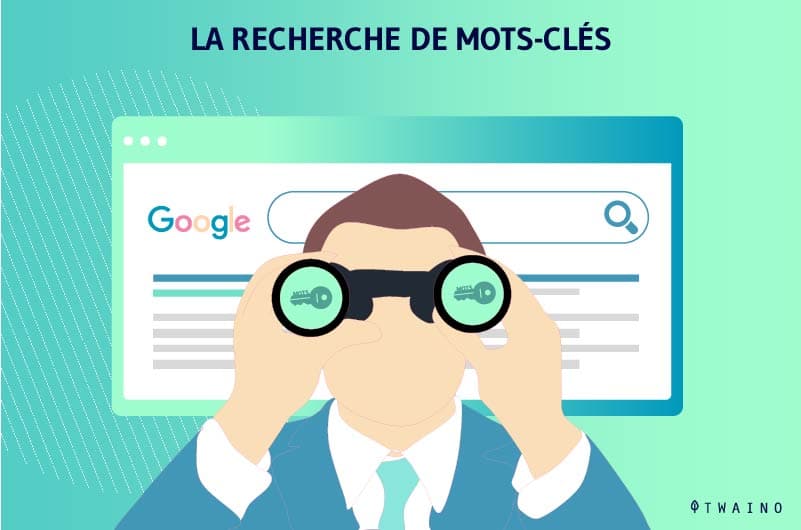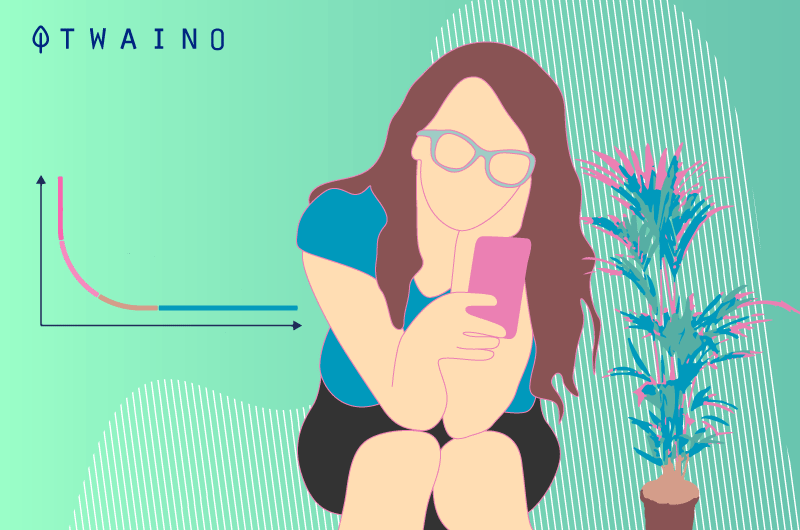 The job is to establish a first tentative list of terms and expressions in order to sift through them based on some important filters such as
Search volume
The trend of the search volume during the year
Conversion rate;
Keyword difficulty score
Click-through rate
And many others
By filtering each potential keyword by all of these factors, we can be sure that we are actually listing the keywords that are relevant and profitable for you
They can then be targeted on important pages of your site to attract users who are looking for solutions to their hearing loss problem.
Local SEO for hearing healthcare practices
Local SEO is a branch of SEO that aims to improve the visibility of an establishment in its immediate environment.
It's also a strategy we use for our hearing aid clients. Well, for the simple reason that before claiming to attract patients in other cities or even abroad, it would be reasonable to have a notoriety in your area and attract people who are a few leagues away from your practice.
Moreover, studies have shown that the number of times that Internet users have used expressions like "nearby", "today" or "near me" in their searches has exploded by 900% in the last 3 years!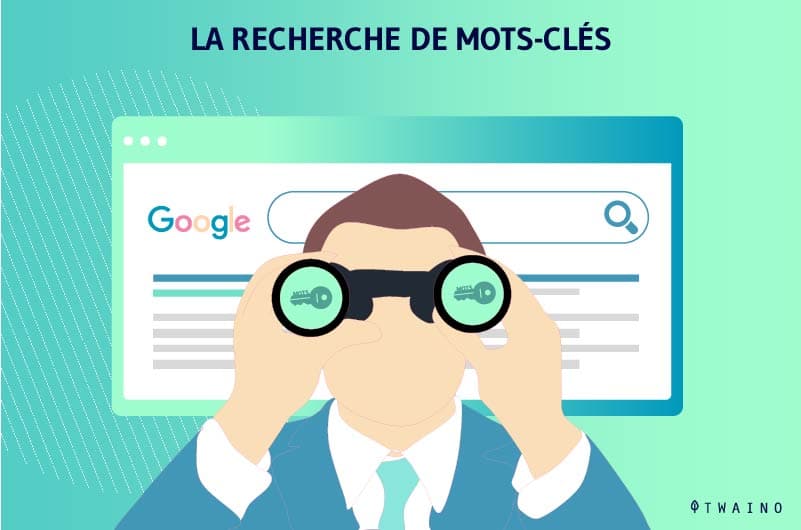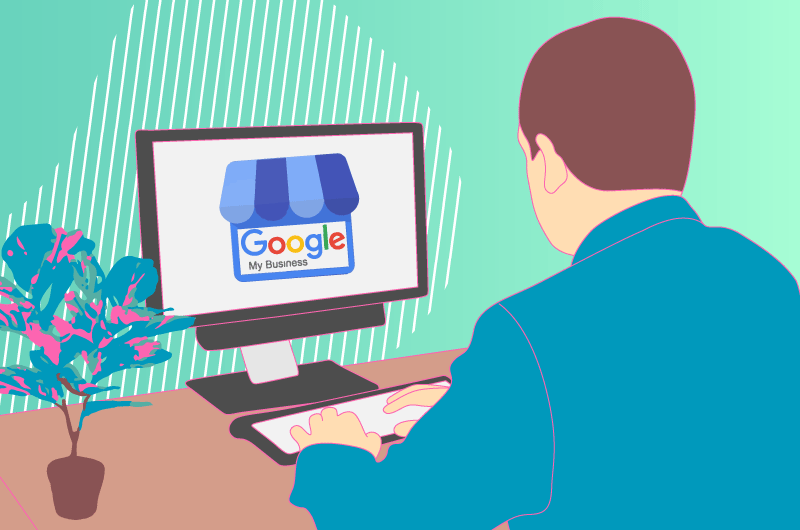 This means that every day, there are a lot of people entering on their cell phones, queries such as:
Hearing aid office near me
Hearing aid center near me
Hearing aid appointment + YOUR CITY NAME
Hearing test today ;
Etc
The job here will be to optimize your site so that it is ranked in the first results for the above-mentioned local queries.
And to do that, here are some of the tasks we perform:
Optimizing your site for mobile devices
Creating local citations
Management of reviews and comments
Optimization for images
Creation and optimization of the Google My Business listing
Etc.
Applying all of these strategies will make your site visible on the devices of patients who are close to your location and looking for a hearing healthcare practice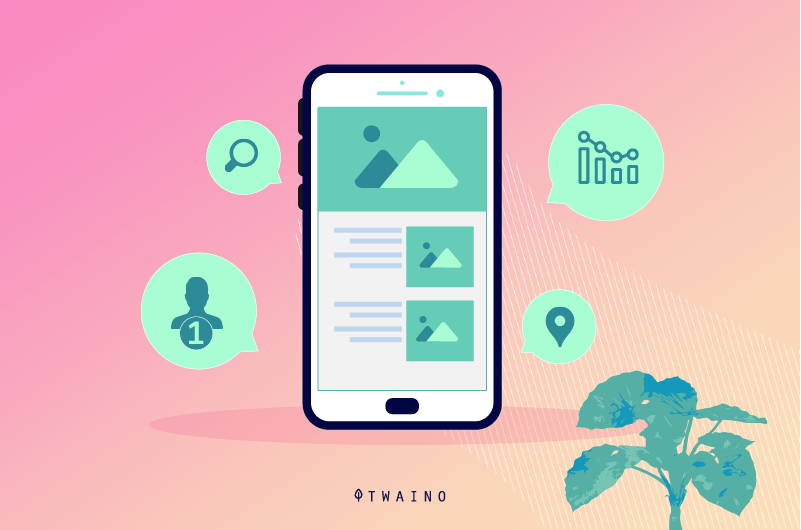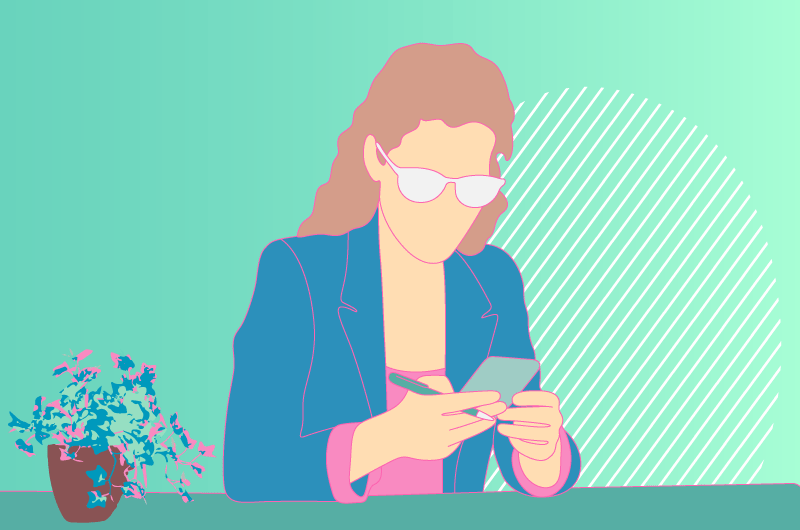 On Page Optimization for Hearing Aid Practice Sites
On-Page SEO can be defined as all the techniques that can be applied directly to a page in order to improve its ranking on search engines
It is also one of the important strategies in SEO since technically, it is the pages that are ranked on search engines and not the site in its entirety.
So for every page of your site that manages to get to the top of the SERPs, it is one more point to strengthen your presence on the SERPs and develop your reputation on the web
The objective of On Page optimization is to succeed in getting more of your pages in the search results, especially the most important ones such as service or contact pages.
A backlinks campaign
In SEO, the term "backlink" refers to any hyperlink that redirects a visitor from one site to another. It is often used to invite the visitor to discover another content than the one he is currently reading.
The backlink has a major importance in SEO because each backlink that a website receives is perceived by search engines as a vote that adds to the authority score of the site.
Clearly, the more backlinks you receive on your site, the more search engines give you a high Domain Authority. This will of course improve your position on the SERPs.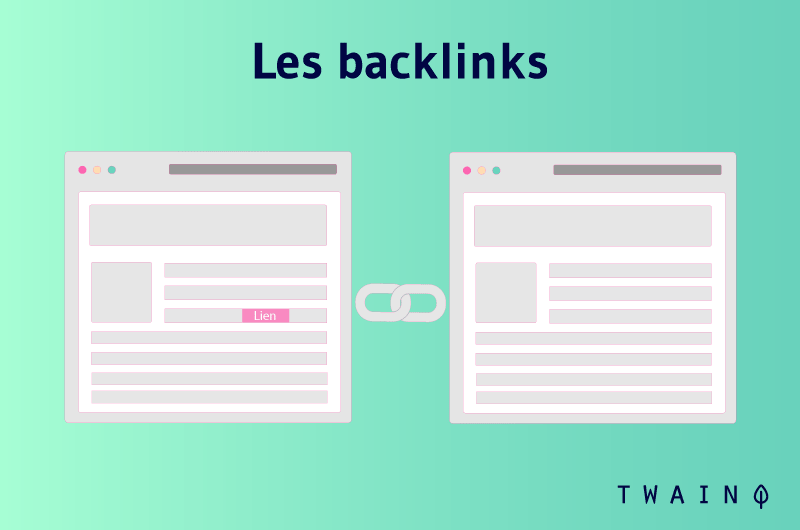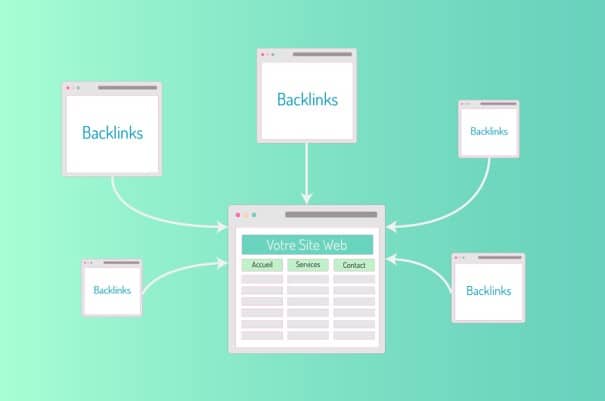 We therefore felt it was important to insert the creation of backlinks in our SEO campaigns to give a boost to the SEO of our clients' websites
It consists essentially in
Proposing guest articles
Creating infographics
Repairing 404 links;
Etc.
The backlink campaign also involves removing spammy or low quality backlinks that undermine your backlink profile
Creating custom content for hearing aid practices
As surprising as it may seem to some people, content creation, especially blog posts, is highly recommended to attract traffic, even when it comes to hearing aid practices
The fact is that in SEO, the more articles you publish, the more likely it is that your site will appear on the first page of search engines for many queries
Furthermore, statistically, establishments that have a blog generate 67% more customers per month than establishments that do not blog.
With all these advantages in mind, we decided to propose the creation of a blog section on the website of our audioprosthesist clients.
The idea is to share information, tips and tricks through the blog on how to get better hearing health before subtly offering your hearing care services
At Twaino, we also have a team of qualified web writers to take care of the creation and animation of our clients' blogs. We can therefore write quality content on attractive themes to captivate your audience
Once these blog posts are carefully written, they can be entrusted to our team of experts so that they are optimized for search engines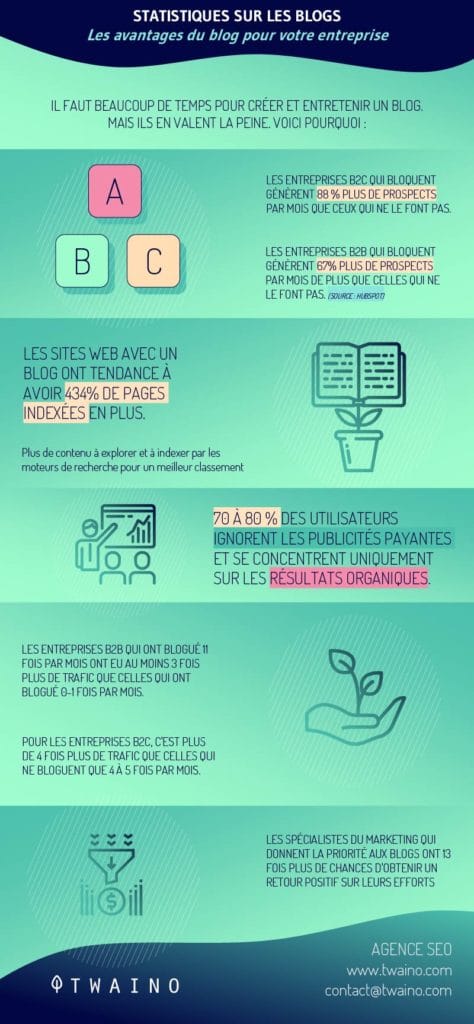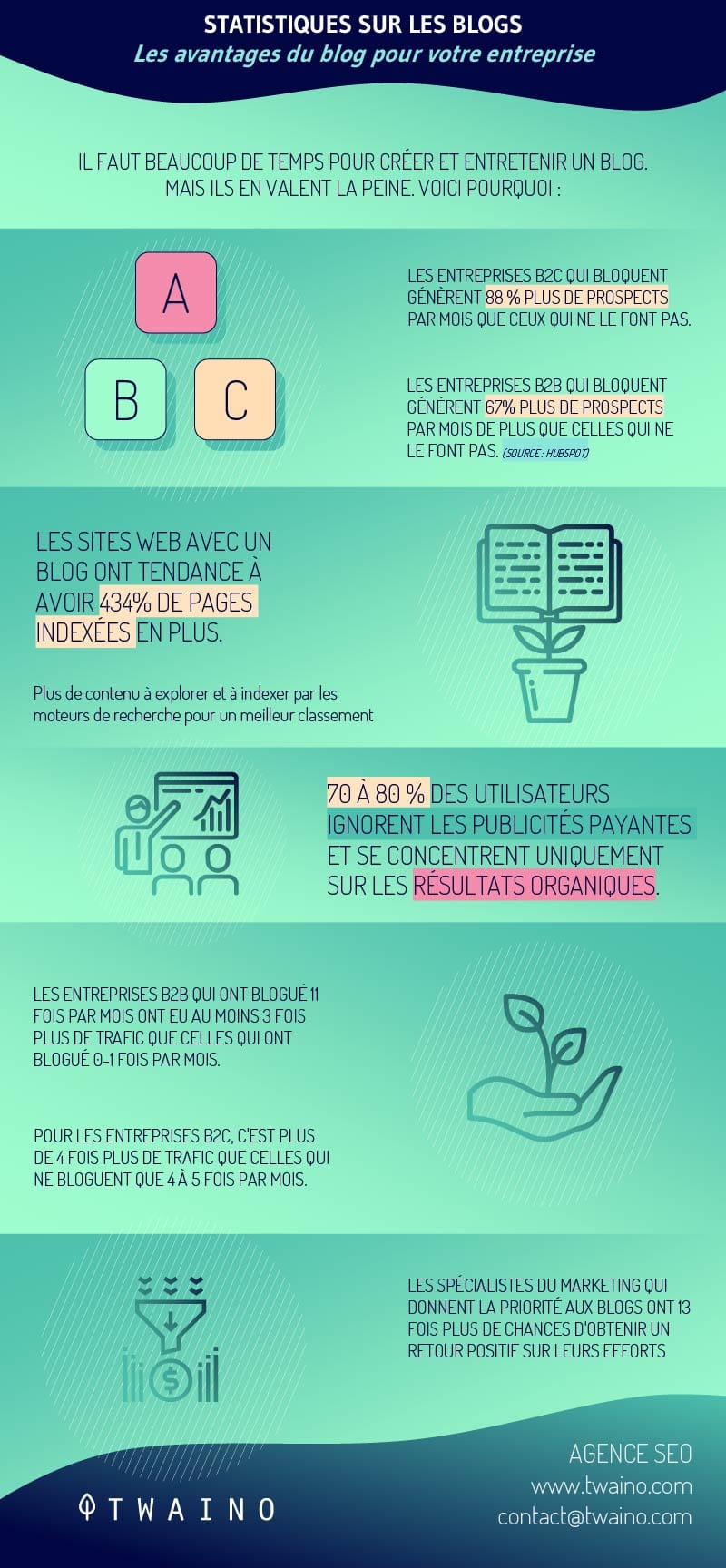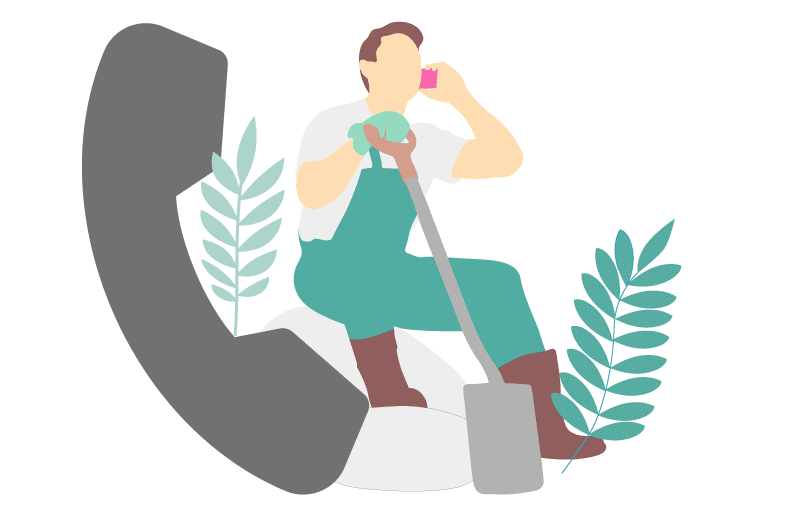 Need an SEO agency for hearing care professionals? Contact us!
Tell us about your web visibility challenges and our SEO gardeners will concoct an effective SEO strategy tailored to your conditions.
Contact Twaino agency at the following addresses:
PARIS
2 rue jacques louvel Tessier 75010 Paris
Phone number: 07 86 06 39 48
LinkedIn
YouTube