Twaino : An SEO agency for ophthalmologists
Statistically, 66% of all Internet users are looking for information about a specific medical problem or disease.
But although Internet users are increasingly developing this reflex of consulting search engines, the need to consult health specialists such as ophthalmologists is becoming just as recurrent.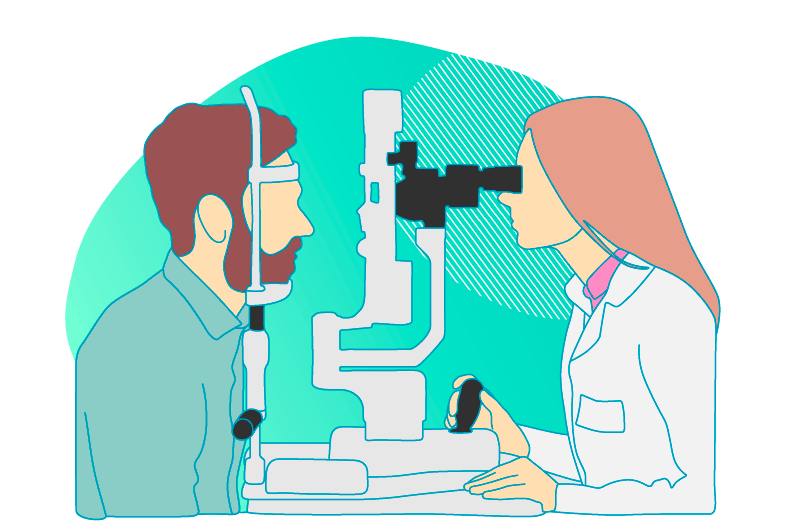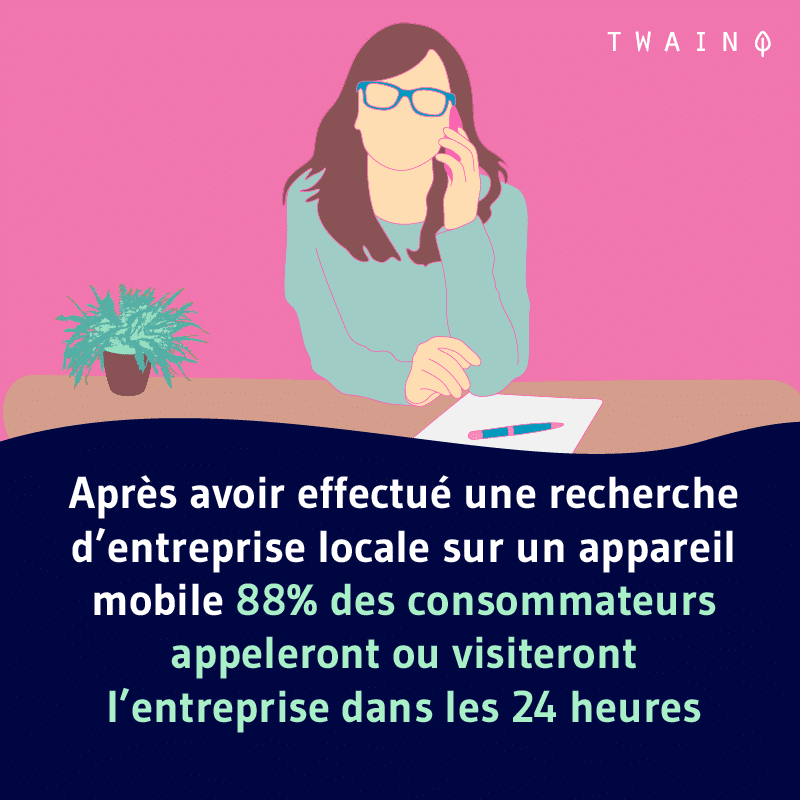 And you, what do you do so that the site of your ophthalmology practice appears in the first Google results when an Internet user searches for your services on the Net? It has been proven that 76% of mobile users who have carried out a local search call or visit the premises of an establishment found in the same day.
So if you have no strategy to improve the visibility of your practice on the Net, you are potentially losing a significant number of patients every day.
At Twaino, we are an SEO agency specializing in the referencing of ophthalmological practices, capable of attracting traffic to your site and increasing your patient base.
But concretely, how do we go about helping our ophthalmologist clients to get more traffic and more patients from search engines?
What is SEO for ophthalmologists?
SEO, defined as Search Engine Optimization, is a marketing solution that consists in helping a website to rank well in the organic results of search engines thanks only to so-called natural SEO strategies.
It's a popular solution for marketers because of all the traffic it brings, although SEO optimization strategies are generally arduous and time-consuming.
When talking about SEO for ophthalmologists, the job becomes even trickier. We agree that as an ophthalmologist, you would not want to attract just any type of Internet users.
The ideal visitor for you obviously remains the Internet user likely to be looking for a treatment or a kit to correct an eyeache.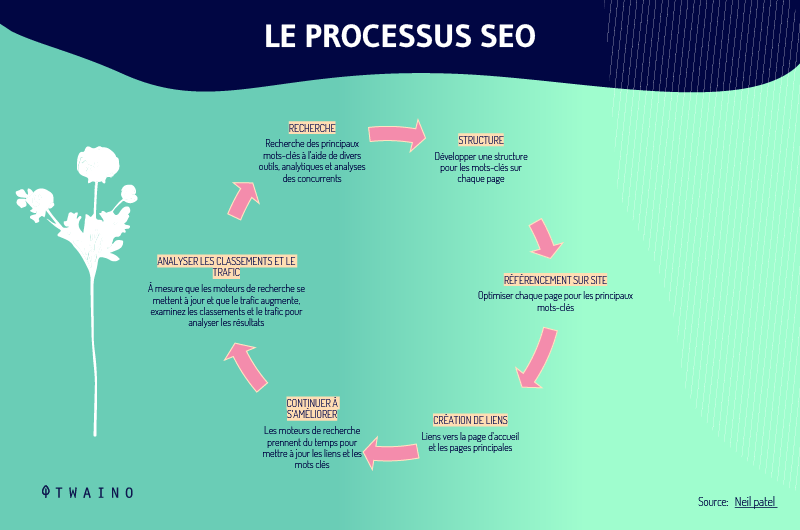 We have understood that and that is how we can help you attract this profile of visitors to your site.
As an SEO agency specializing in the referencing of ophthalmology practices, we will be able to adapt optimization techniques to the realities and needs of your sector of activity.
To achieve this, we have a staff of seasoned SEO experts equipped with powerful analysis tools that allow us to stay abreast of the latest trends recorded in the ophthalmologist market.
This gives us the guarantee to put you in contact with Internet users who are really looking for your services on the Net to help you register more conversions and increase your list of patients.
SEO for ophthalmologists: Does it really matter?
You may be wondering if SEO for your eye care practice is really that necessary.
Well, it all depends on how much priority you place on getting exposure and attracting new patients to your practice. If this is important to you, then yes, SEO is also necessary.
First of all with SEO, you have the ability to control the ranking of your eye practice.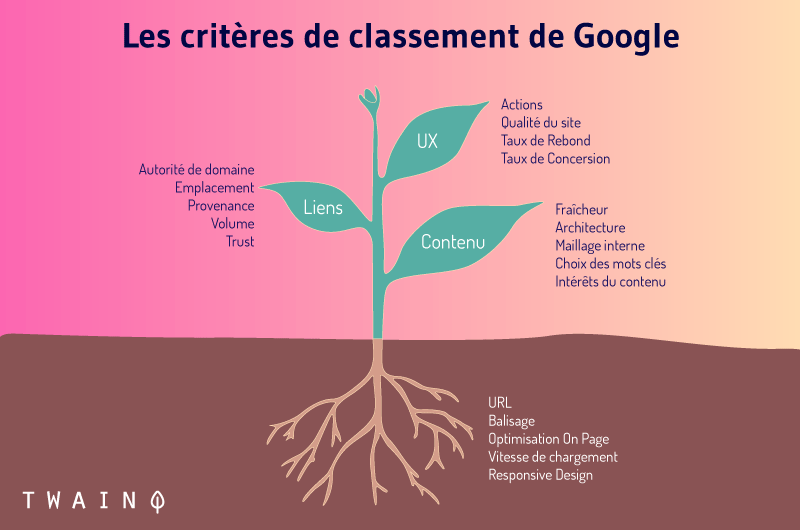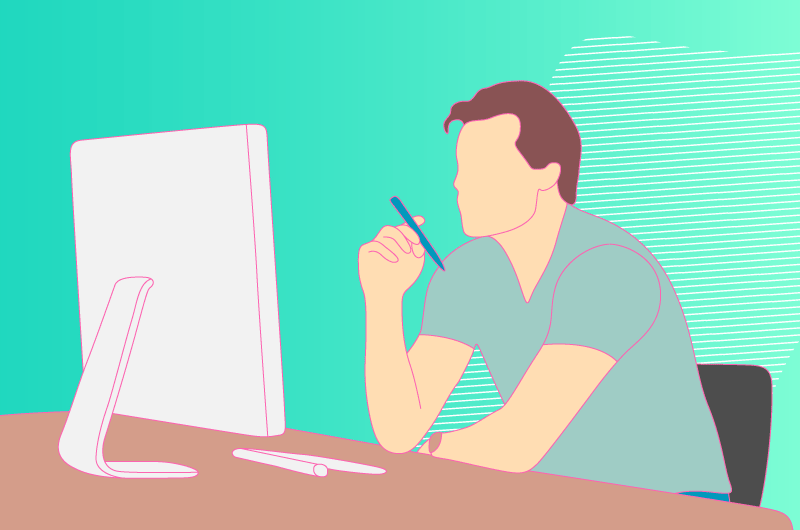 Note that apart from your skills as an ophthalmologist and the treatment of your patients, you no longer control much for the smooth running of your activity.
You cannot control, for example, the arrival of a new competing practice or the commitment of patients to the launch of a new product, and even less your income.
But with SEO, you can control your site's ranking on the SERPs. Which in a way means you can also control the number of visitors to your site.
However, the traffic of your site influences the number of new patients you can attract from search engines as well as your income earned online.
In addition, it must be said that it is not enough to appear on any Google results page to get enough traffic. Research has shown that the top 3 Google search results hold 75.1% of all clicks that Google's first page receives.
And the further one moves away from this top 3, the more unlikely the classified sites are to be clicked by Internet users.
It is therefore important to manage to stay on the first page of Google and ideally in the first 3 results since only 4.8% of clicks will end up on the second page and 1.1% on the third.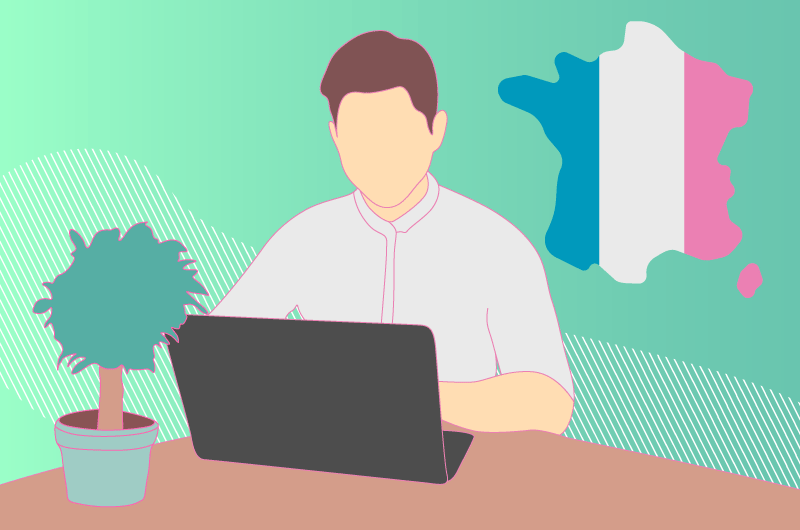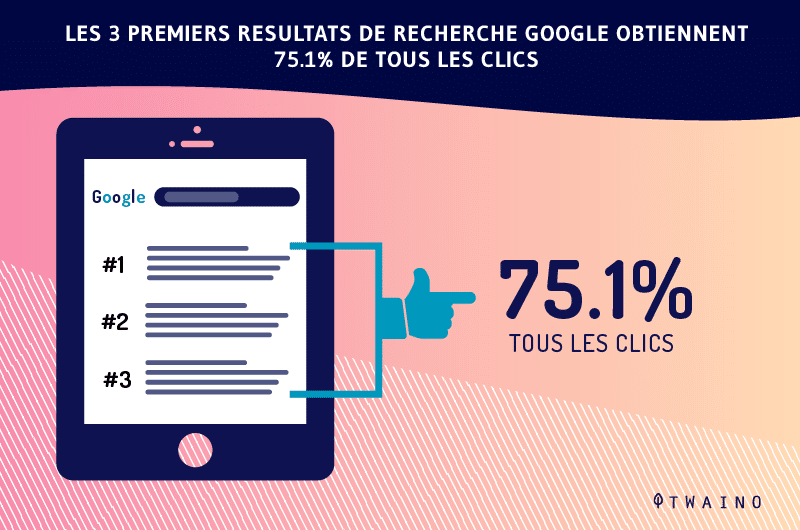 Where SEO comes in is that, unlike advertisements which stop generating traffic as soon as the ad is cut, an SEO campaign lasting a few months can bear fruit over several years.
It is agreed that when an advertising campaign ends, the sponsored site is immediately removed from the search results, since the position assigned to it on the SERP has been rented in some way.
But with SEO, the ranking is rather deserved and cannot disappear overnight as long as good practices are followed, on the contrary, the referenced site will see its ranking improved and generate more visitors.
So if you are wondering if SEO for ophthalmologists is really important for your establishment, the answer is a big yes, since it is the best solution to obtain sustainable and quality traffic.
The benefits of SEO for ophthalmologists
In addition to the aspects previously discussed, SEO for ophthalmologists has other benefits for your practice such as: Strengthening the presence of your ophthalmology establishment in the search results: It is true that it is necessary to succeed in being ranked on the first page of Google to really improve its brand visibility, but the biggest challenge is to stay there. By scrupulously respecting the SEO strategies adapted to the corporation of ophthalmologists, you can succeed in making the ranking of your site last on Google and on several queries.
Improve the visibility of your firm on the Web: The first advantage of SEO is to help your site gain notoriety by occupying the top of Google rankings. If your site is not very well known, by dint of coming back in the best Google results, this will gradually improve its visibility to the point of becoming a reliable reference in the field of ophthalmology for Internet users.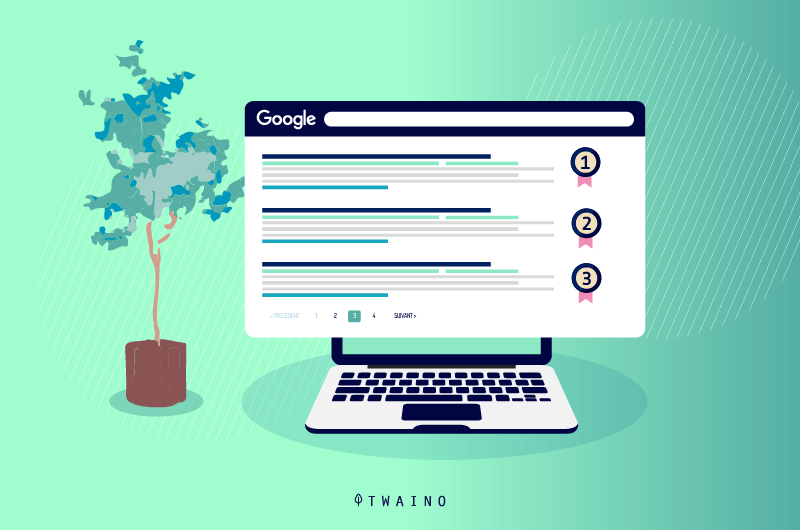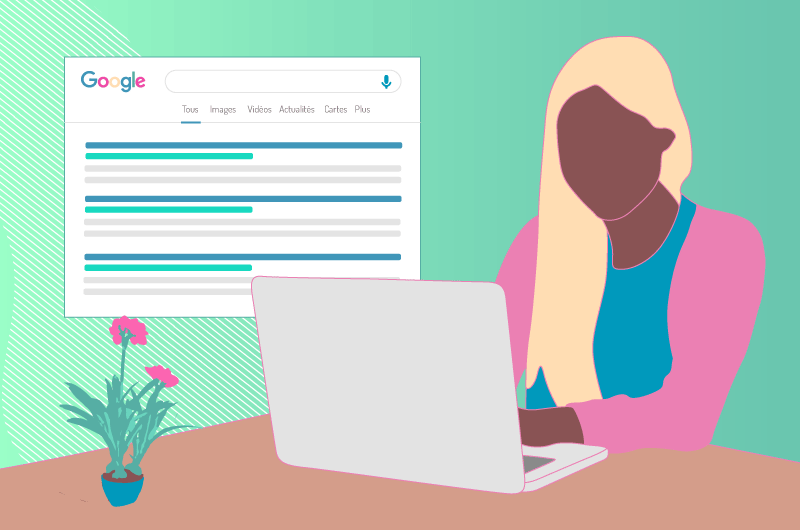 Outranking Your Competitors on the SERPs: You'll probably name me a few competing eye practices you know of in real life, but the term competitor takes on a much broader meaning on a search engine. For example, simulate a search such as "Appointment ophthalmologist" on Google and you will realize that the list of your competitors is much longer than you think. If your site isn't ranking on the first page for that query, a well-organized SEO campaign can help you rank high on Google and outrank competitors.
Attracting qualified traffic to your ophthalmology site: Getting clicks on your site does not automatically guarantee that these visitors will book an appointment at your center for a consultation. To avoid this, SEO will precisely make it possible to target users who are really in need of an ophthalmologist. Thus, once on your site, they will be able to perform an action such as making an appointment or filling out a form. We talk about quality traffic and this is one of the benefits your site will receive by doing SEO for ophthalmologists.
Why choose an SEO agency to entrust with the referencing of your ophthalmologist practice?
It is easily understandable that between administrative procedures and patient consultations, an ophthalmologist does not have enough time to take care of the optimization of his website.
As a result, once their website is created, most ophthalmologists no longer attach too much importance to SEO. Result: Many sites end up obsolete with a regressing or almost stagnant ranking. In order not to ruin all the optimization work that has already been done on a website, the secret is to keep it up to date by regularly publishing new content. The web is constantly changing with 1.7 billion blog posts published every day and a lot of data being exchanged every minute.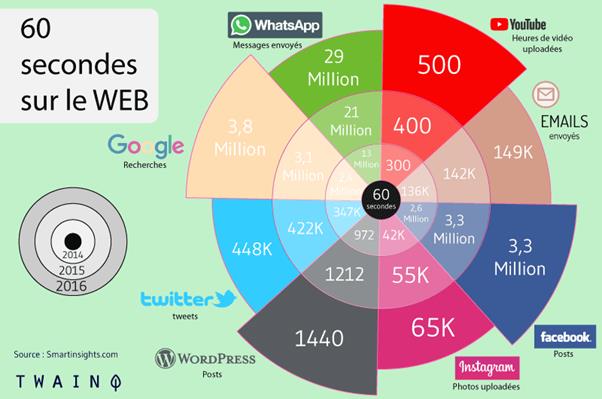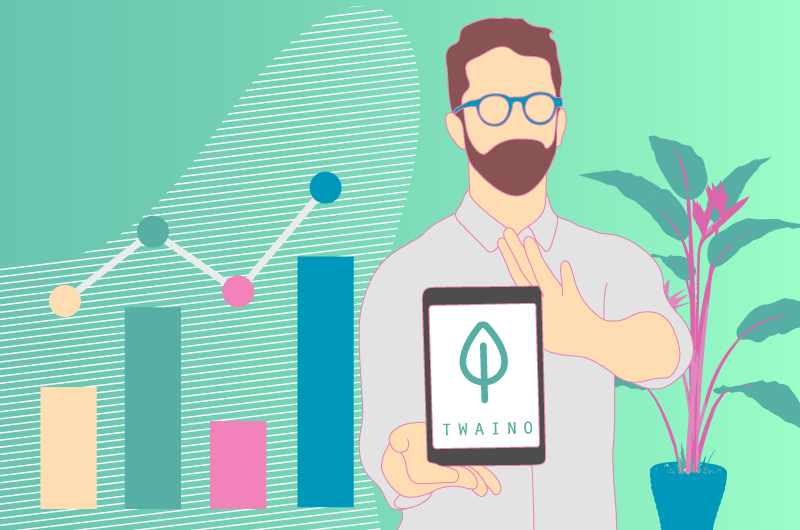 Although not all of this data comes from your corporation, you still need to be active so that your website does not end up in the archives.
Due to your busy schedule, the first solution you have to improve and monitor your site's SEO performance is to form a team of in-house SEO experts.
This is a great idea, but unfortunately can be very expensive, especially for small ophthalmology practices which often have limited resources.
Note that by setting up your own team of permanent in-house SEO consultants, you must of course take care of their pay, but also of certain additional costs such as:
Illness coverage;
Bonuses ;
Retirement ;
Etc.
Sometimes, you will need to pay additional training costs to reinforce their competence without forgetting that nothing guarantees the effective achievement of your objectives.
The second solution, which seems more affordable and more effective, is to outsource site SEO to a competent SEO agency.
With this option, you just pay the agency's fees for an SEO campaign lasting a few months with a few temporary services to maintain the performance acquired.
At Twaino, we are an SEO agency specializing in the referencing of ophthalmology practices capable of supporting the optimization of your site for search engines.
To ensure a job well done, we do not rush to recommend the same SEO action plans to all our ophthalmologist clients.
At Twaino, we take the time to first learn about the overall state of your site before coming up with a coherent suite of SEO strategies to adopt.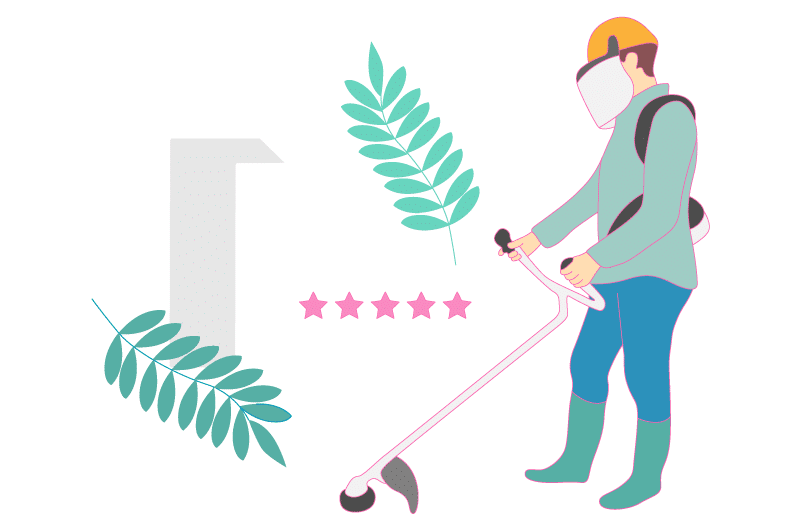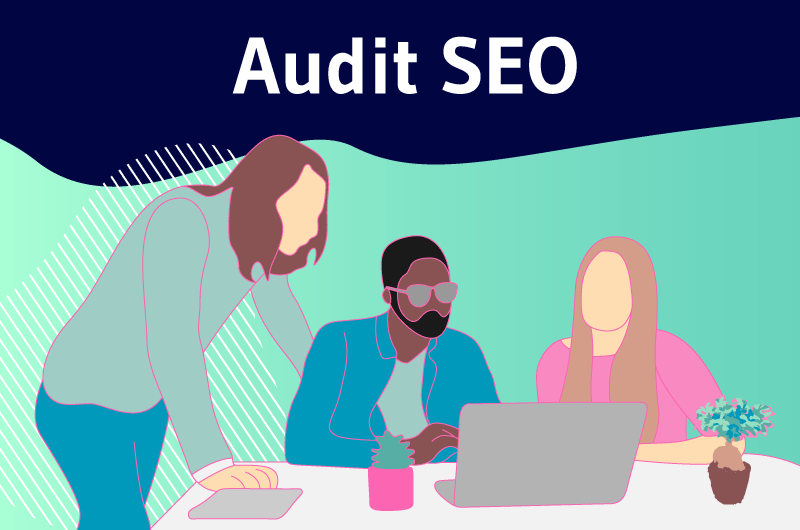 When to use the referral services of the Twaino agency, intended for ophthalmological centers?
Before discovering the SEO services offered by the SEO agency Twaino to ophthalmology centers, here are some conditions under which you can contact us:
Your establishment offers quality services, yet your website does not attract enough patients.
You know how crucial the Google Maps location is for your visibility, but your clinic is difficult to find or completely absent from the maps.
As an ophthalmologist, you are not free to seek to learn SEO and list your site yourself;
You have just opened your ophthalmology center or are a small local practice looking for an affordable solution to gain visibility and increase your patient base.
You have understood the importance of SEO and want to occupy the top ranking of several queries on search engines without trying to understand how algorithms work.
You have already hired another SEO agency, but unfortunately did not get the expected results.
You are looking for a competent SEO agency to outsource the optimization of your website for search engines.
If at least one of these conditions reflects what you are currently experiencing in your center, then the natural referencing agency Twaino can really help you.
With our knowledge of the functioning of search engine algorithms and trends in the ophthalmologist market, we will be able to adapt coherent SEO strategies to your sector for the effective achievement of your objectives.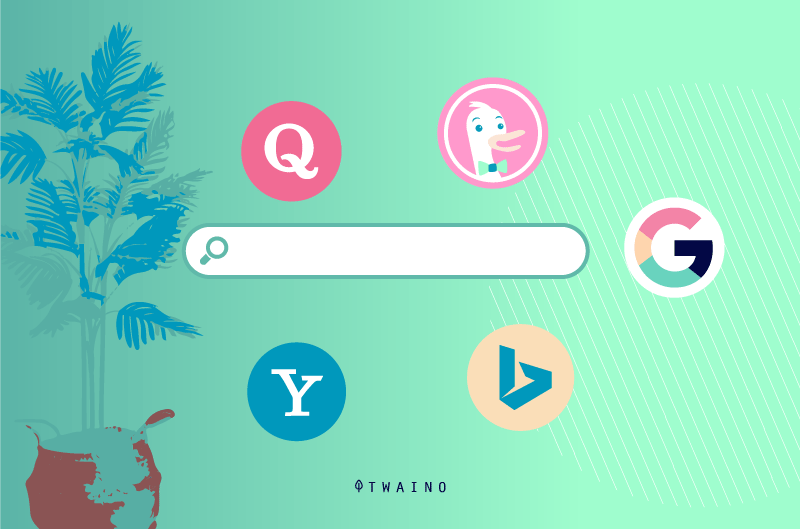 The SEO services offered by the Twaino agency for ophthalmology practices
Taking charge of the referencing of an ophthalmology center and increasing the number of its patients requires a certain methodology to be followed in order to be managed effectively.
At Twaino, for all our SEO campaigns, we have implemented a methodology that takes place in 3 main stages, namely:
SEO audit to identify and resolve site issues;
Optimization of existing content on the site;
Creation and promotion of new content.
During these 3 steps, we perform several tasks including: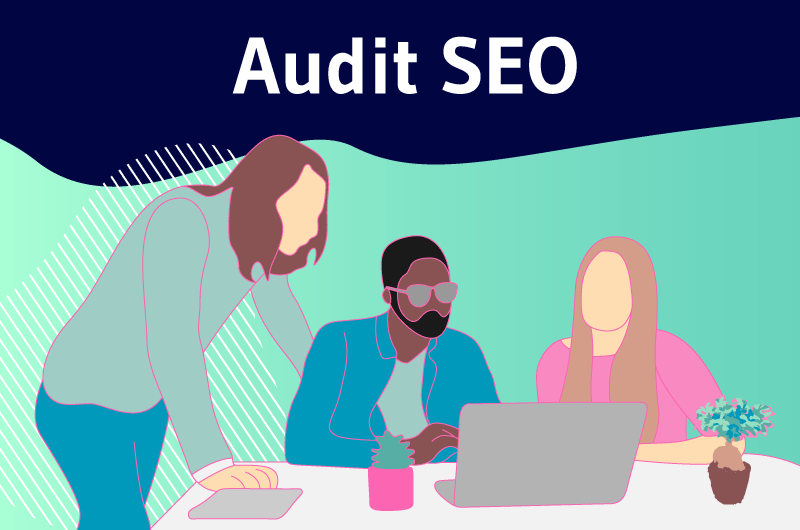 An SEO audit of the site
The SEO audit is the first step in all our campaigns and for good reason. It is during the audit that our SEO specialists thoroughly analyze every aspect of your site to identify any issues that could prevent it from ranking on search engines.
It is also during the SEO audit that we solve these problems in order to guarantee you a "healthy" site.
The objective is to prepare a technically sound site on which the rest of the campaign strategies will be applied. This is an essential step that needs to be done well, otherwise the whole campaign could fall apart.
At Twaino, to ensure we perform a comprehensive SEO audit, we consider the following factors:
Revision of the architecture of the audited site;
Improved site page loading speed;
Adaptation of the site to both desktop and mobile devices;
Analysis of the density of the targeted keywords in the content;
Identify duplicate content;
Optimization of Title, meta description and Hn tags;
Analysis of the backlink profile of the site;
Etc.
By sifting through all these factors of your site, we can collect crucial information on which to evaluate the SEO performance status of the site and propose a suitable strategy for its optimization.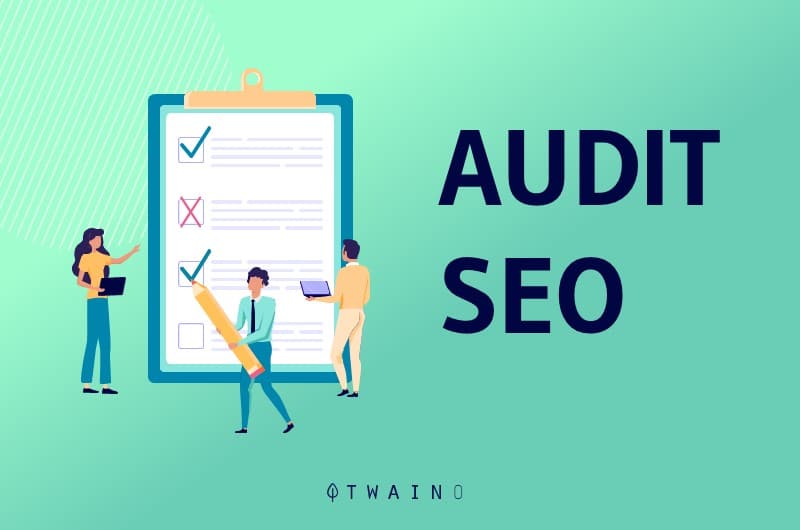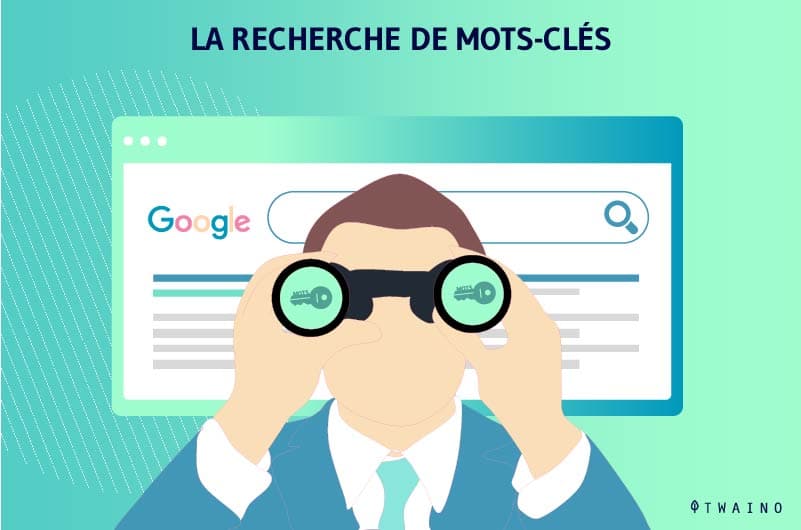 Keyword research
This step amounts to drawing up a studied selection of terms and expressions that Internet users type to search the Net for information related to ophthalmology.
When we take a closer look at these terms, we realize that they can be classified into two categories: Long and short tail keywords.
The advantage of targeting a short-tail keyword is that it can quickly generate traffic for the referenced site, since it is the most searched terms by Internet users on search engines.
Which is rather a good thing insofar as any ophthalmologist doctor would be delighted that his site is visited by more Internet users.
But the downside with long tail keywords is that they are more generic and vaguely convey the user's search intent like the word "cataract" for example. As a result, they report very little conversion to the referenced site.
Note that a mass of medical students may well rush to Google and type in the word "cataract" just to get a definition.
Succeeding in the first position of the search results for this keyword will certainly attract you a good part of these students, but they will not necessarily contact your firm to schedule a consultation.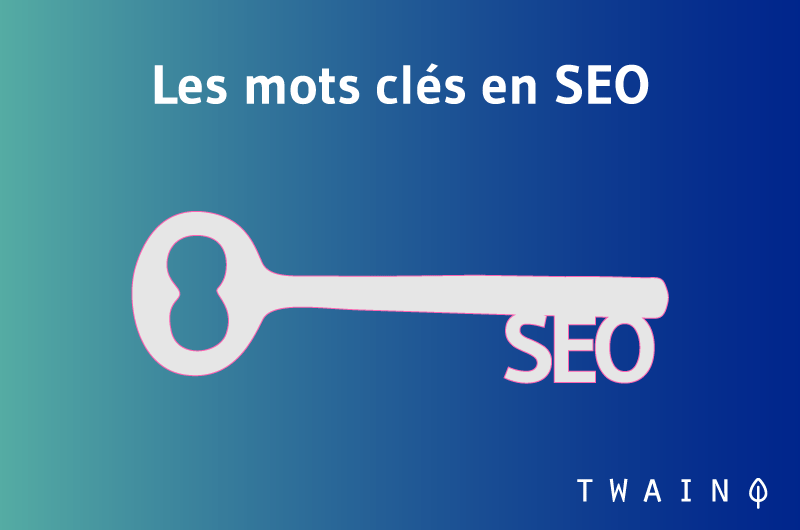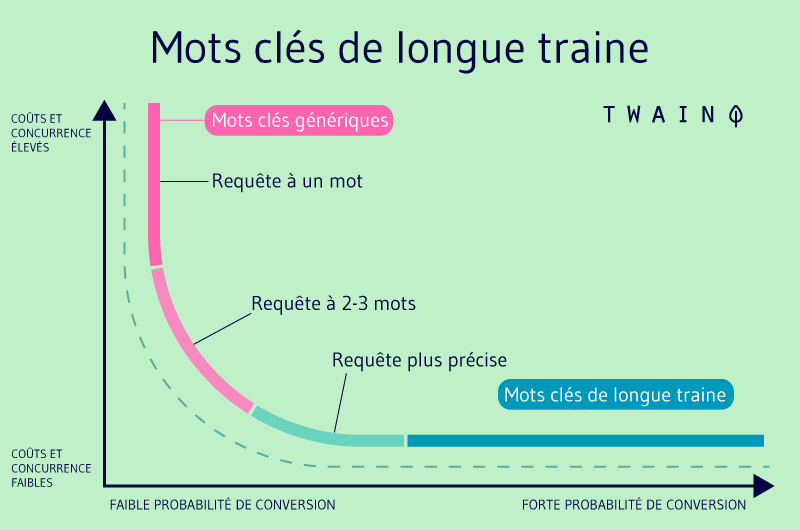 And this is where long-tail keywords are interesting. As their name suggests, they are generally made up of 2 or more words and clearly convey the user's search intent.
We understand better what users are looking for when they type on Google, for example, a query such as "cost of cataract surgery".
This time around, if your site manages to be ranked at the top of the rankings, the likelihood of people contacting your firm for a consultation is much higher.
This is why, unlike the previous keywords, long tail keywords are little searched for and offer the best conversion rates.
Which of these keywords do you think should be targeted on your site? Or rather which one should be targeted more than the other?
Well, it will all depend on what your site's SEO audit report reveals. And in any case, no matter what type of keywords should be prioritized, we must make sure to only choose relevant keywords that will really benefit your website.
For this, the SEO experts of the Twaino agency carry out a sorting on several filters. On each potential keyword, we look for a good score for the following metrics:
The search volume per month;
The evolution of this search volume;
The conversion rate;
The SEO difficulty score;
The click rate;
The cost per click.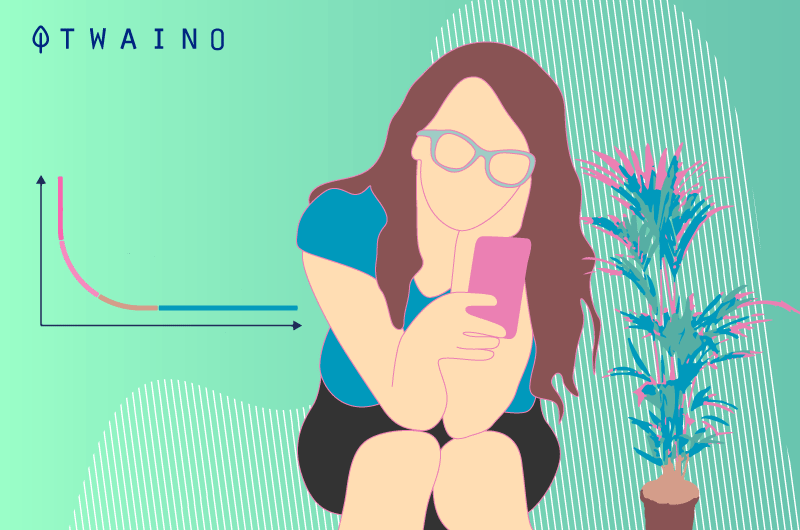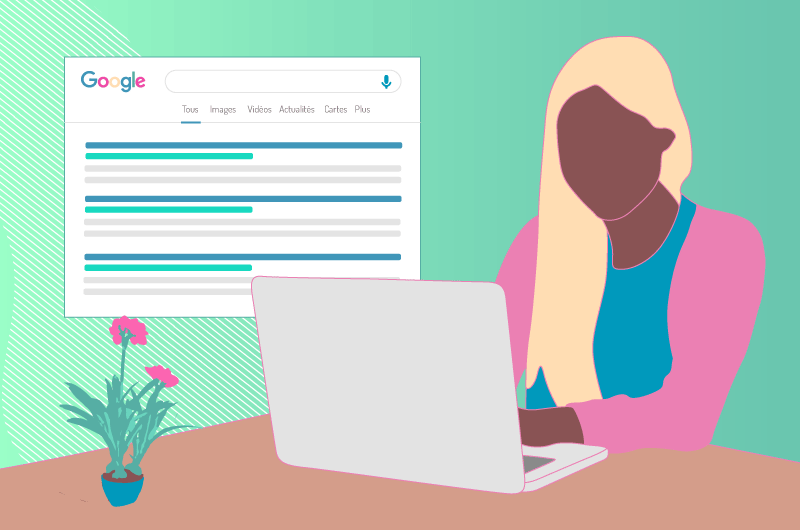 By sifting through each keyword with the above factors, our team is sure to come up with a list of keywords (both long and short tail) that are relevant enough to benefit your site.
The rest of the SEO strategies to adopt on your site will be based on these hard-chosen keywords and that is why keyword research is essential for an SEO campaign.
Local SEO for ophthalmology centers
There was a time when to find the contact details of an establishment, you had to go through several pages of certain books commonly called yellow books. Today, we live in a digital age where even these yellow books have been dematerialized in favor of online directories.
For example, we have Google My Business which is a digital directory offered by Google and which lists a list of companies in order to bring them closer to their customers.
The creation and optimization of the Google My Business listing are taken into account by Local SEO, a branch of natural referencing which consists of targeting Internet users who are just a few kilometers from the referenced establishment.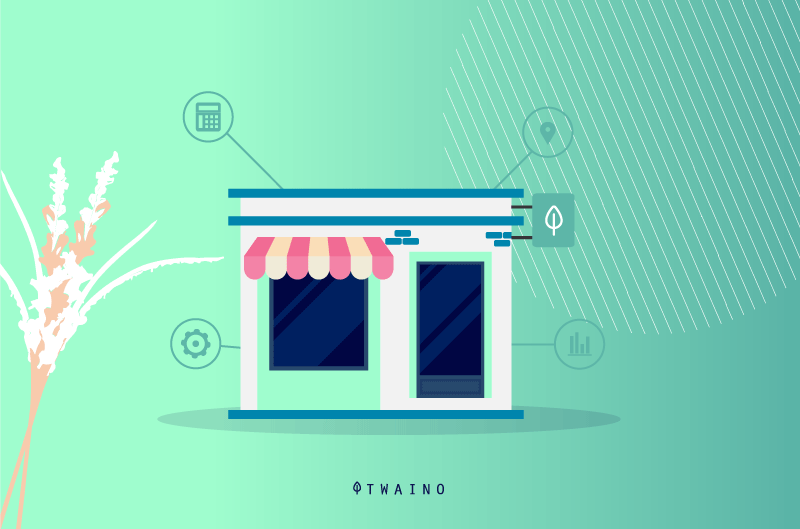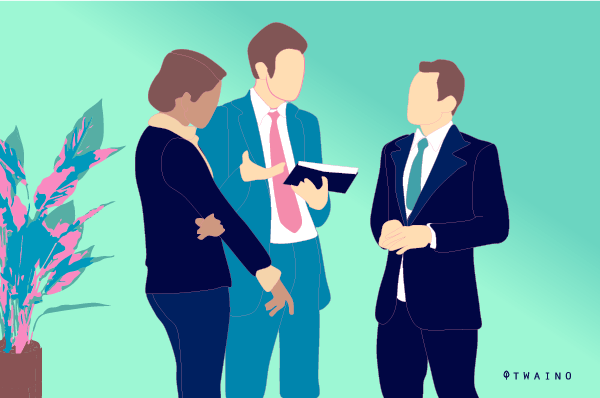 At Twaino, we take care of the creation and optimization of Google My Business listings to precisely help the sites of our ophthalmologist clients to appear in the first results, when Internet users enter local queries such as:
Ophthalmology office nearby;
Ophthalmologist near me;
Ophthalmologist appointment + THE NAME OF YOUR CITY;
Nearest eye center;
Etc.
On-page optimization
Technically, saying that a site is ranked on a search engine can be considered a misnomer. In reality, it is not the site as a whole that ranks, but rather each of its pages.
If, for example, your site were to be ranked on Google for the query "cataract surgery price", it is one of your pages that will represent the site in the search results.
Then another page will represent it for the keyword "pediatric ophthalmologist" for example and so on.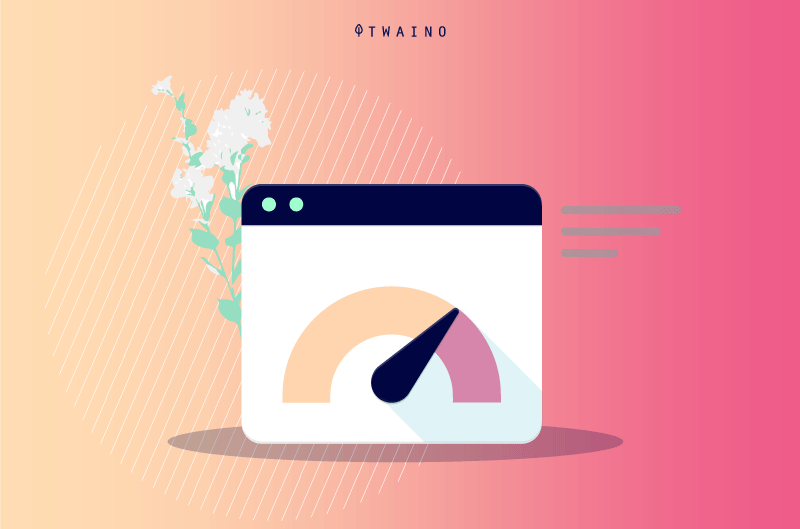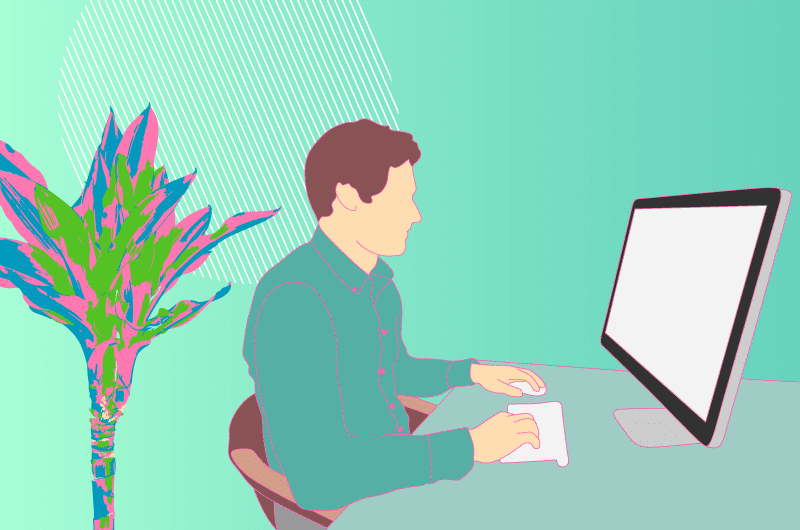 The goal of On Page optimization is to improve each of the pages of your site, especially the most important ones so that a large number can represent you on Google and on several queries.
With its talents in On Page optimization, the Twaino agency will prioritize your service pages in order to promote your ophthalmology services first on search engines.
When optimizing the On Page sites of our ophthalmologist clients, here are the important tasks we perform:
Restructuring of the pages of the site;
Creation or reinforcement of paragraphs to make the pages of the site more engaging;
Widening of the semantic field to better insert secondary keywords in order to cover as many keywords as possible;
Optimization of the images used on the various pages of the site;
Revision of the length of titles and meta description as well as the density of keywords.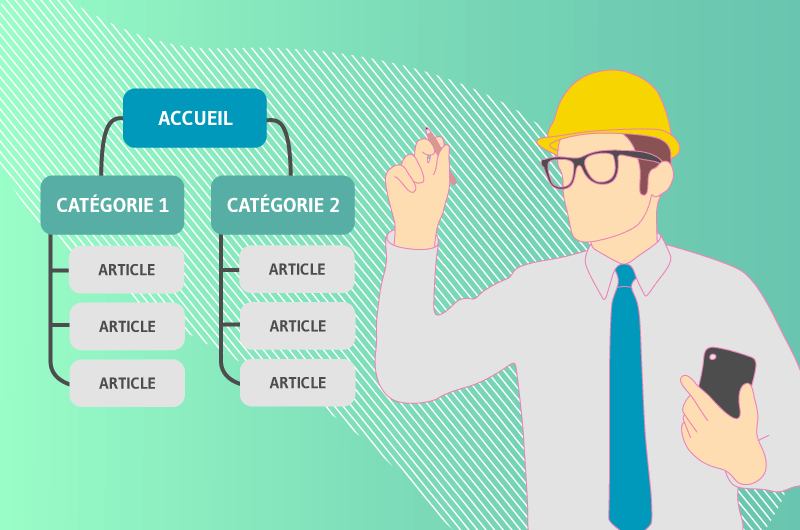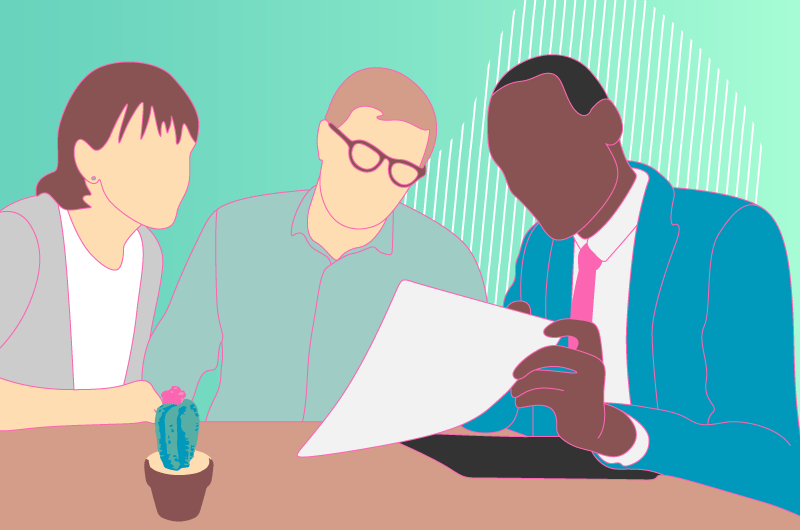 Analysis and creation of backlinks
You have probably already happened that while reading, you come across a redirect link inviting you to discover the content of another site either to verify the accuracy of a statistic or to have more information on a subject.
In SEO jargon, this redirect link is called a "backlink" and represents a decisive criterion that Google analyzes to position websites in its search results.
Each backlink you gain from a third-party site is considered by search engines as a point that increases your site's Domain Authority.
During our services for ophthalmology practices, we also offer a backlinks campaign to generate links from authority sites and thus increase your brand awareness.
To improve your backlink profile, we use a number of strategies such as:
Writing guest articles;
The recovery of links;
The Broken Link Building;
The creation of infographics;
Link Bait;
Etc.
The backlink campaign also consists of analyzing the quality of the links that already point to your site. This is a pretty important step by which we can identify so many poor quality links before they further affect your site's SEO performance.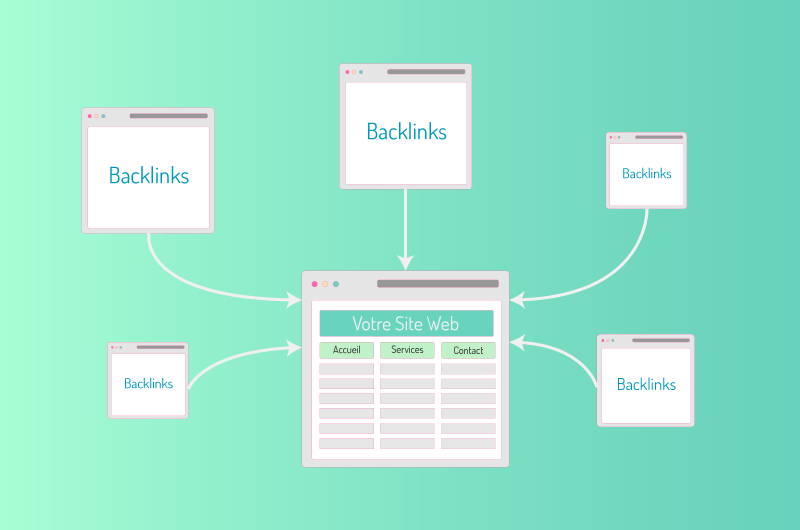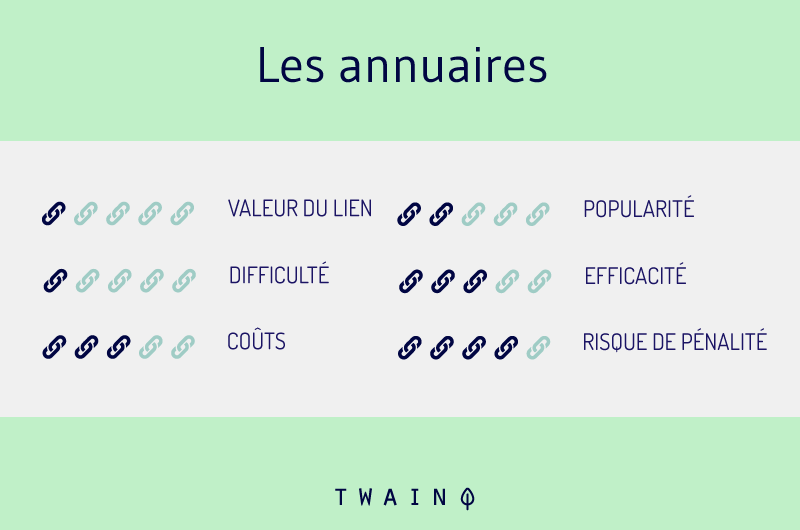 Directory audit for ophthalmology practices
As an ophthalmologist, you would probably have your website listed on directories for ophthalmologists.
This is a healthy decision that can generate up to 50% conversion rate.
But you can really benefit from these directories only if they are reliable and relevant to your company.
And even if they were quality directories, can you guarantee that the listing was made following the recommendations of Local SEO?
At Twaino, we can terminate your center's listing with unrecommended directories.
As far as the other directories are concerned, the work will be to update your listing, this time making sure to respect the good practices of Local SEO.
We can also complete the list and add your firm to other quality directories in order to diversify your sources of traffic.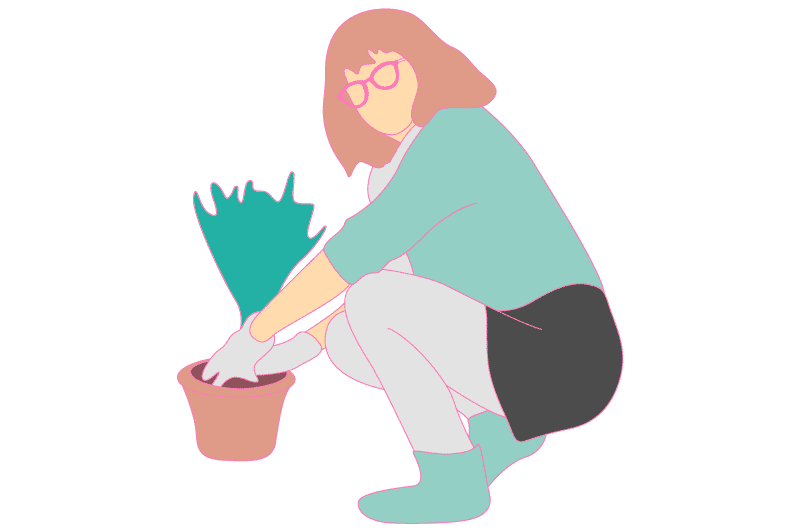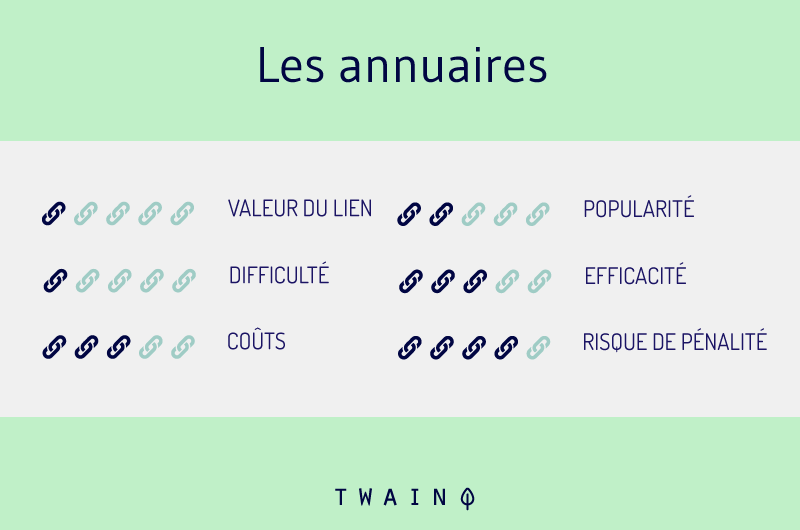 The creation of new content for ophthalmology centers
One of the common misconceptions we hear is that blogging is only for influencers. Yet it is a solution that concerns everyone and even ophthalmology practices.
In SEO, the more regularly a site posts content, the more it increases its chances of being ranked in search results.
In addition, studies have proven that it is possible to generate 3 times more leads using a successful health content marketing strategy and this at 62% less than other marketing solutions.
This is why, with our ophthalmologist clients, we propose the creation of a blog section to write excellent content on important topics in ophthalmology.
For example, by publishing a detailed guide on myopia on your site, Internet users will probably be convinced of your expertise and more inclined to contact you if they show symptoms of the disease.
In addition, you can also frequently post tips and tricks for good vision health.
This extra touch that you will add to your site will set you apart from your competitors and will be a big step in strengthening the proximity between you and your audience.
Gradually, they will be able to develop the reflex to consult your site directly if they are looking for information related to ophthalmology, which will increase the notoriety of your brand on the Net.
Twaino is also an SEO writing agency capable of supporting the distribution of quality articles on your site.
We have talented SEO writers in our teams who can establish an editorial calendar to publish excellent content on a regular basis to generate more traffic for you.
Which ophthalmologists do we work with?
Ophthalmology is a field that has improved a lot in recent years. Today, it has become much larger with several subspecialists available.
Ophthalmology is a field that has improved a lot in recent years. Today, for each type of ophthalmologist, we make adjustments to SEO strategies to make them as consistent as possible with their specialty. It has become much broader with several subspecialists available.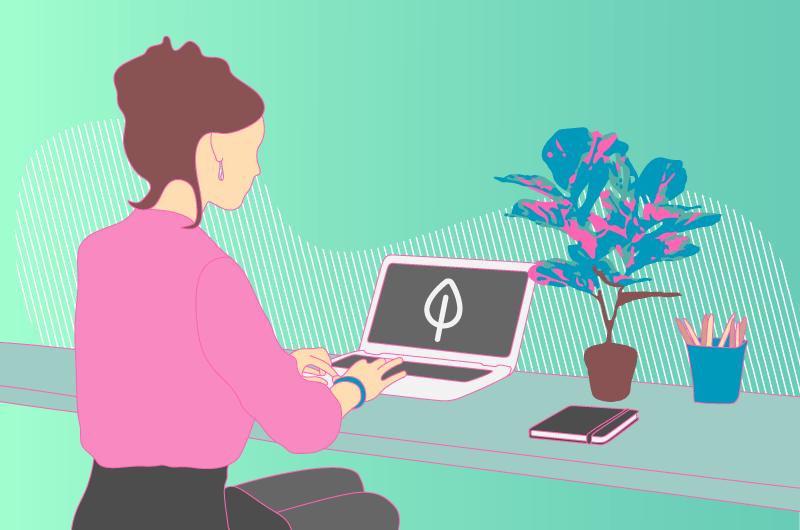 At Twaino, we offer our SEO services to the various branches of ophthalmology, in particular:
Cataract surgery;
Retinal diseases;
Refractive surgery;
Pediatric ophthalmology;
Eyelid and lacrimal tract surgery;
Etc.
So whatever your branch of ophthalmology, Twaino's SEO experts will know how to find the right combination of SEO techniques to adopt on your site to improve the visibility of your practice on the Web and generate new patients for you.
Some aspects that distinguish Twaino from other SEO agencies on the market
As an ophthalmologist, you have probably already had the opportunity to notice that within the same corporation, the quality of service can differ from one person to another.
Well, SEO is no exception. To guarantee quality work and stand out from other SEO agencies, we remain faithful to a few principles such as: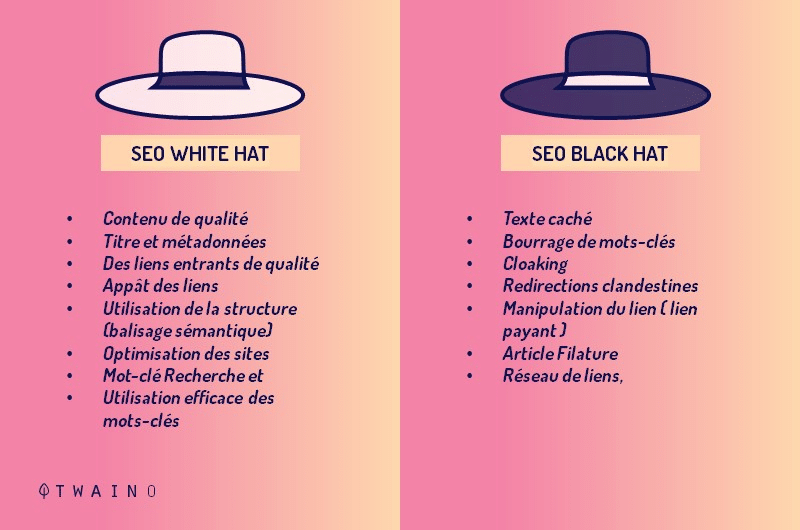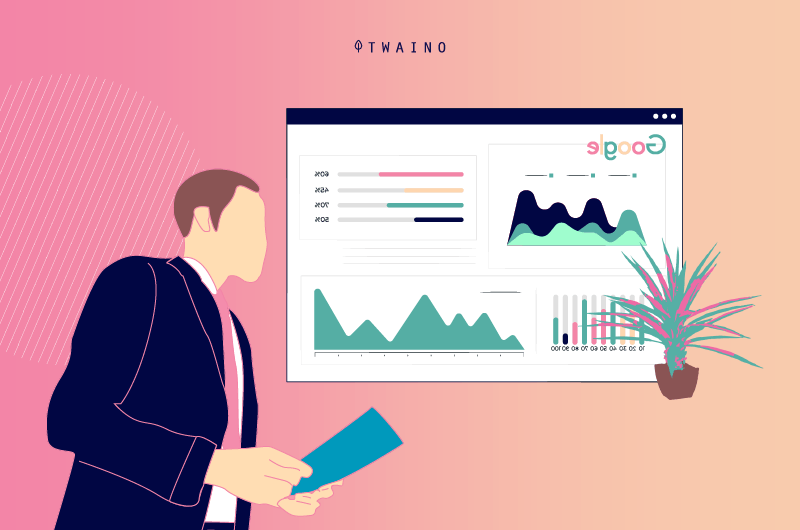 Offer 100% natural SEO services: Instead of dispersing our resources to do a bit of everything, we focus on what we know how to do best: SEO. At Twaino, we do not buy backlinks or subscribe to any advertising program to improve the visibility of our customers. Our specialty is to use only natural strategies to guarantee a healthy and sustainable SEO over time.
Use ethical SEO techniques: Most SEO strategies are complex, even if it gives the impression of being endless. This pushes some SEOs to use fraudulent SEO techniques hoping to get faster results. But very quickly, these techniques end up being known and lead to sanctions from search engines. At Twaino, we scrupulously follow the requirements of search engine algorithms in order to guarantee a healthy SEO without penalty to our customers.
Regular reports to make you appreciate the efforts of our SEO campaign on your site: Because you own your site, we believe it is important to send you periodic detailed analysis reports. These reports are generated by reference tools such as Google Analytic, Google Search Console, Ahrefs… which you too can check in real time.
A fast delivery time: A competent SEO agency is also one that manages to meet the delivery time agreed with the client. We have understood that and have always worked for on-time delivery, regardless of the complexity of the project. Better value for money: Benefiting from a good quality of referencing is good, but finding this same quality of service at a affordable price would be even better. At Twaino, we offer flexible quotes to allow all budgets to take advantage of SEO while always maintaining our quality of service.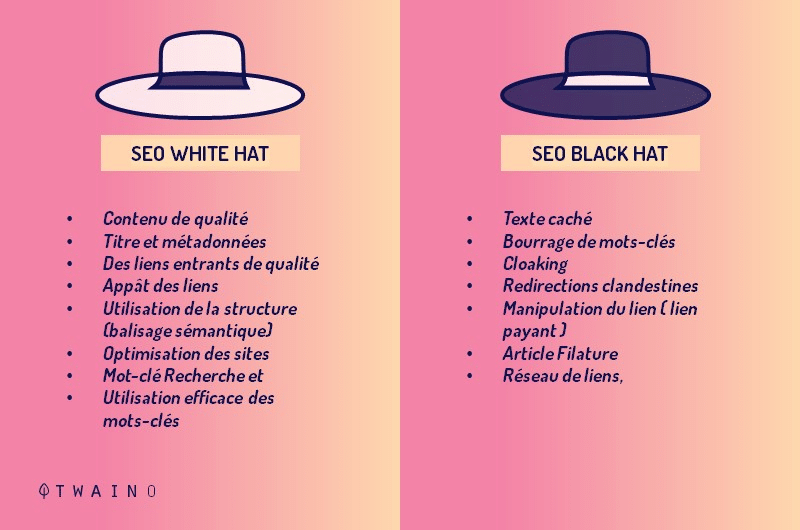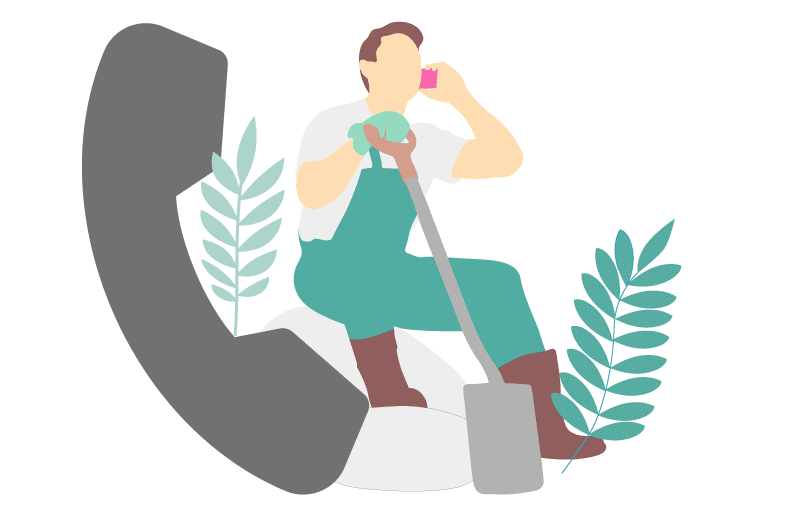 Contact the Twaino agency for the referencing of your ophthalmology practice
Do you want a competent SEO agency to improve the visibility of your practice and increase your patient base? Contact our Twaino agency at the following addresses:
2 rue Jacques Louvel Tesser, 75010 Paris
Phone : 07 86 06 39 48