SEO for cosmetic surgeons
Twaino : An SEO agency for cosmetic surgeons
Did you know that 94% of patients consider online reviews first before choosing a doctor? Figures that show how much healthcare players, including of course cosmetic surgeons, are solicited on the web.
At the same time, 93% of Internet users start their web searches on a search engine and 60% of them prefer to click on one of the first 3 sites ranked in the search results.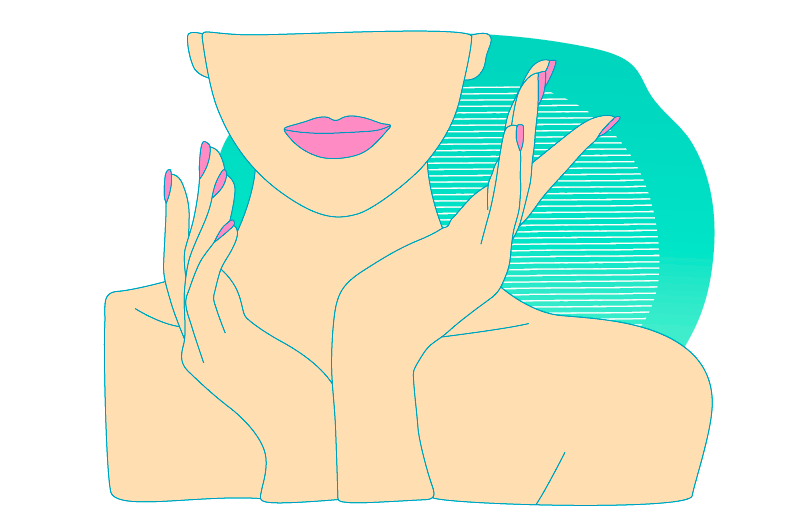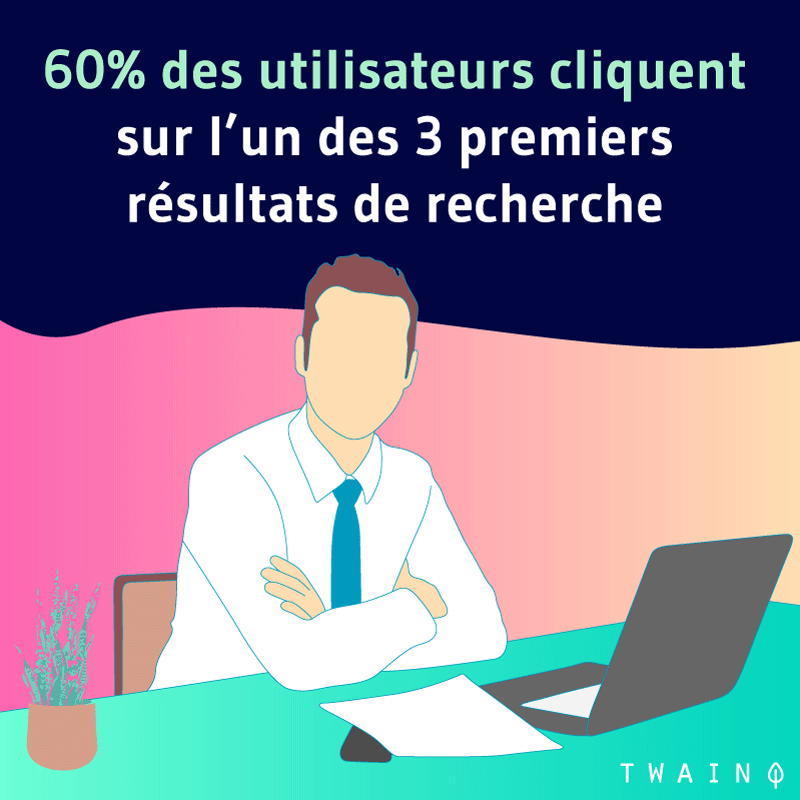 So yes, the demand is indeed present on the Web, but to really benefit from it and increase your number of patients, for that the site of your establishment must occupy the first places on the search engines.
Which is rather tricky, especially when you know that the corporation of cosmetic surgeons in France is not (yet) authorized to advertise online.
At Twaino, we are a cosmetic surgeon SEO agency that can legally generate more patients for you by improving your site's performance through natural SEO strategies alone, without advertising campaigns or link purchases.
But concretely, how can Twaino's SEO services improve your brand visibility and attract more patients to your cosmetic surgery clinic?
SEO for Cosmetic Surgery – What is it?
First of all, what do we mean by "SEO"? Well, SEO brings together all the techniques used to properly reference a site on the SERPs.
Since these engines advocate a good user experience, SEO also consists of offering Internet users a useful environment that effectively meets their preferences and needs.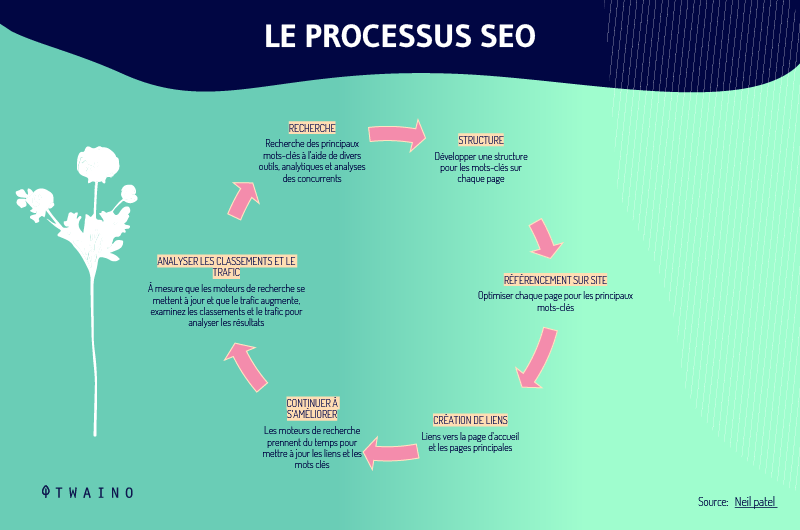 "SEO for cosmetic surgery" can appropriate this same definition of SEO.
But with the precision that here, strategies such as keyword research or image optimization will be exclusively focused on terms specific to the jargon of the cosmetic surgeon.
That is to say, in addition to the typical techniques used for SEO, it will also target the queries that Internet users use to search for cosmetic surgery services.
Clearly, the objective of "SEO for cosmetic surgery" is to successfully rank your establishment's website in the first Google results when Internet users enter terms such as:
facelift;
Rhinoplasty
Mammal augmentation
Vaginoplasty
Etc
And the more your presence will be reinforced on the SERPs for such queries, the more you will increase your chances of converting more Internet users into patients.
SEO: A solution that respects the ethics of cosmetic surgeons
As an independent doctor, you probably already know that the French Public Health Code formally forbids you to use advertising means in any form whatsoever to try to improve the visibility of your clinic.
Following article L 6322-1 of the Public Health Code, cosmetic surgeons in the Republic of France do not have the right to use direct or indirect advertising to promote their activity.
This is an ethical prohibition valid for all health workers, which assumes that medicine should in no way be considered a commercial activity.
So if you try to advertise your establishment in any way, you are breaking the law and may be subject to a penalty.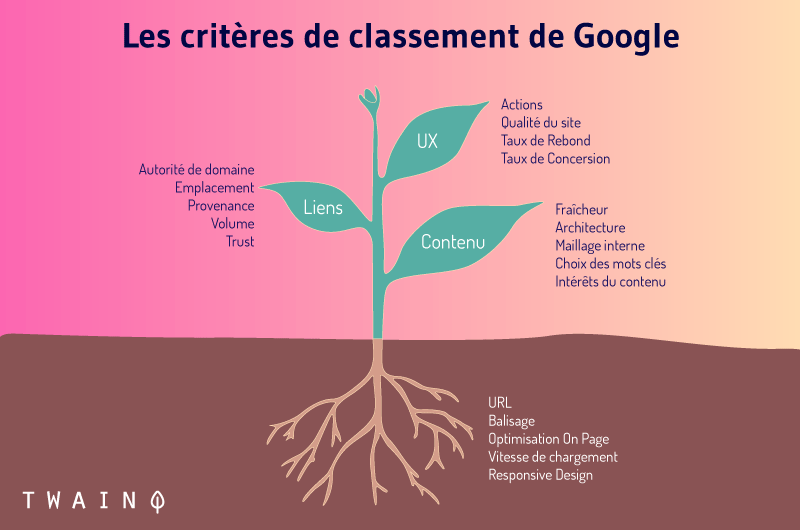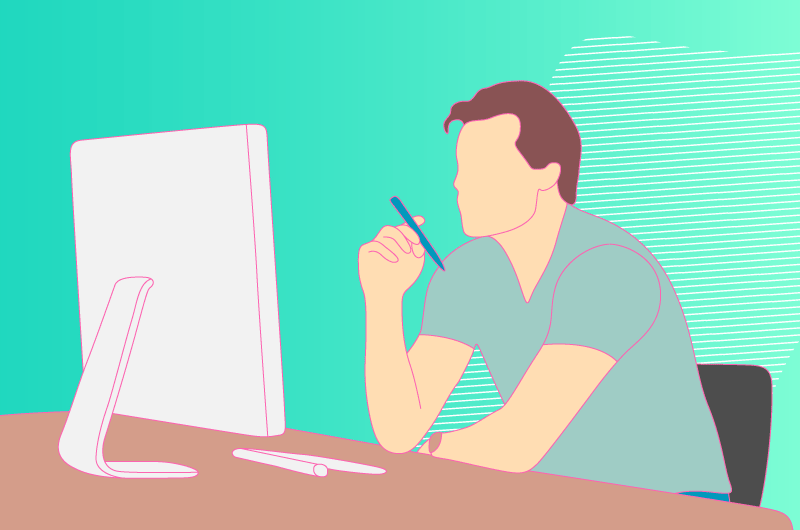 Fortunately, there is a solution other than Google Ads campaigns (which are a form of advertising) that you can use to increase the patient base of your establishment while respecting the ethical rules of your profession: This is natural referencing.
But concretely, why is SEO for cosmetic surgery allowed? Well, because unlike SEA, which consists of renting advertising space on the SERPs, SEO is not tied to any form of advertising.
As explained above, the principle of natural referencing remains quite simple: improve the performance of the site so that each of its pages is "SEO friendly" and well ranked in the results of Google or any other search engine.
Clearly, natural referencing is a way of working on your site so that it appeals enough to search engines to the point of being chosen among the first results for each targeted query.
It is therefore not about advertising or using any other form of paid marketing.
The Benefits of SEO for Cosmetic Surgeons
Added to the fact of being a solution that respects the Code of Ethics for cosmetic surgeons, SEO referencing also offers other advantages such as:
Increase the visibility of your establishment on the Net: By using SEO practices specific to your sector of activity, the brand of your establishment will gain notoriety and occupy the top of Google results when potential patients seek your services.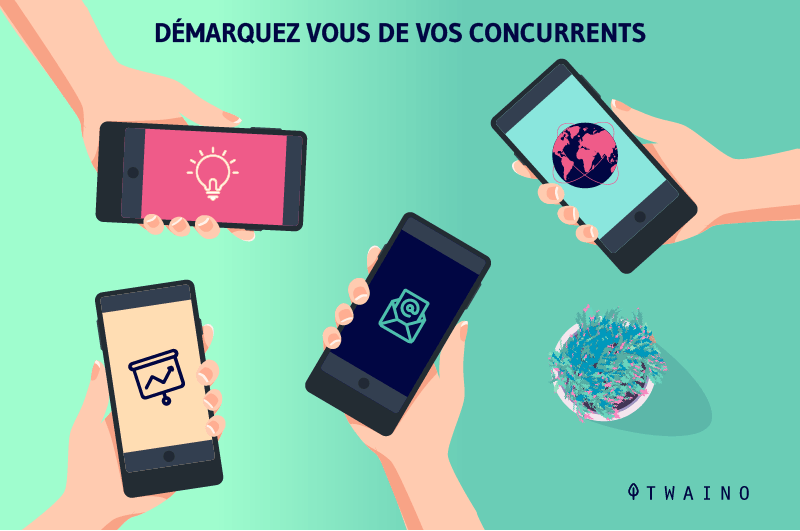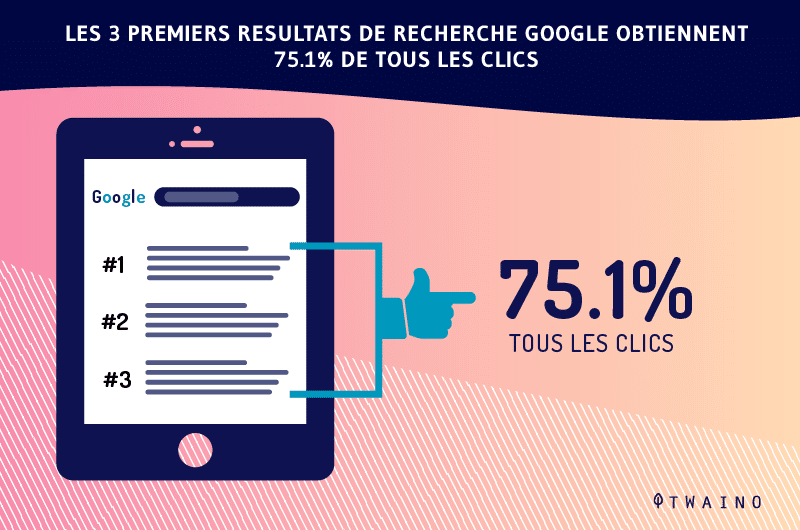 Outrank Your Competitors: Since your corporation is not allowed to advertise, many surgeons probably don't yet have access to the information that SEO is a legal option to attract attention on your site.
Be one of the first establishments to develop their online reputation and dominate the cosmetic surgery market thanks to Local SEO strategies.
Attract qualified traffic: It is not enough to attract traffic to hope to expand your patient base. Natural referencing will allow you to generate quality traffic. That is to say, target Internet users who are really looking for your cosmetic surgeon services and who will therefore be more inclined to visit your premises for a consultation.
Why entrust the optimization of your cosmetic surgery site to an SEO agency?
Although SEO has several advantages for the smooth running of your business, it must also be recognized that the practice can sometimes be difficult and seem endless.
So, despite the fact that you have understood the importance of SEO for your visibility, it will probably be difficult for you to combine learning SEO and your responsibilities as a doctor.
Indeed, it would be wiser to stay focused on your surgeries and let the SEO specialists take care of the visibility of your establishment.
The fact is that SEO is constantly evolving and it could take a while to learn it before you have mastered it.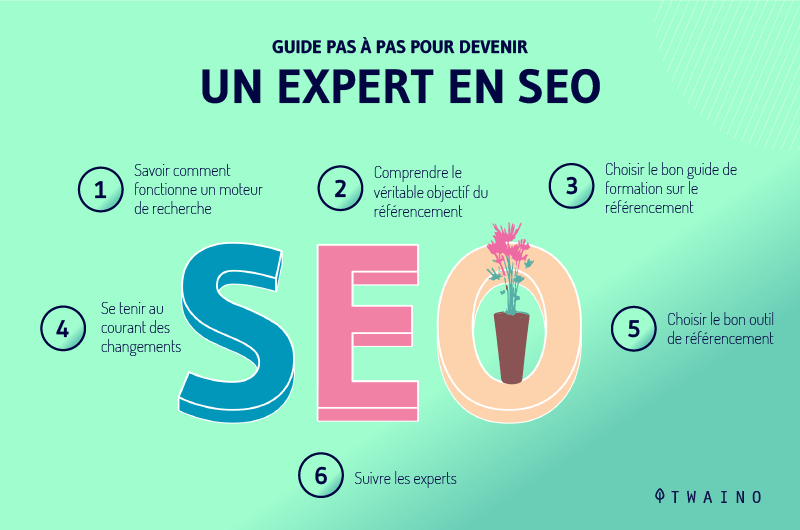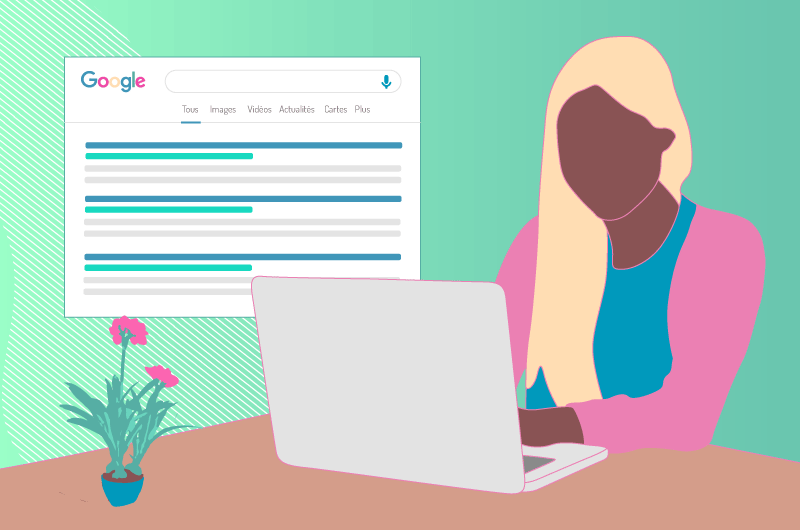 In addition, when analyzing the professional and financial issues, it would be better to avoid falling into rookie mistakes and to take advantage of the expertise of an SEO agency to guarantee satisfactory results.
But for that, you must first make sure you choose a competent agency that can help your website achieve its goals.
At Twaino, we do not systematically offer the same SEO services to all our cosmetic surgeon clients.
We take the trouble to analyze the state of your website, the notoriety of your establishment, your difficulties and your challenges in terms of visibility… before proposing a series of effective SEO strategies to adopt for the effective achievement of your goals.
How do you know that your cosmetic surgery site needs SEO optimization services?
You can hire an SEO agency if you notice the following signs:
Low patient base, despite the expertise you offer within your cosmetic surgery clinic;
Having an attractive site with a detailed presentation of your services, but which does not attract enough traffic.
Difficulty or impossibility of locating your establishment on Google Maps.
Search for a legal solution to freely communicate the services of your establishment because of the prohibition by the Code of ethics of cosmetic surgeons to advertise.
Lack of availability to learn SEO and take charge of optimizing your website for search engines yourself;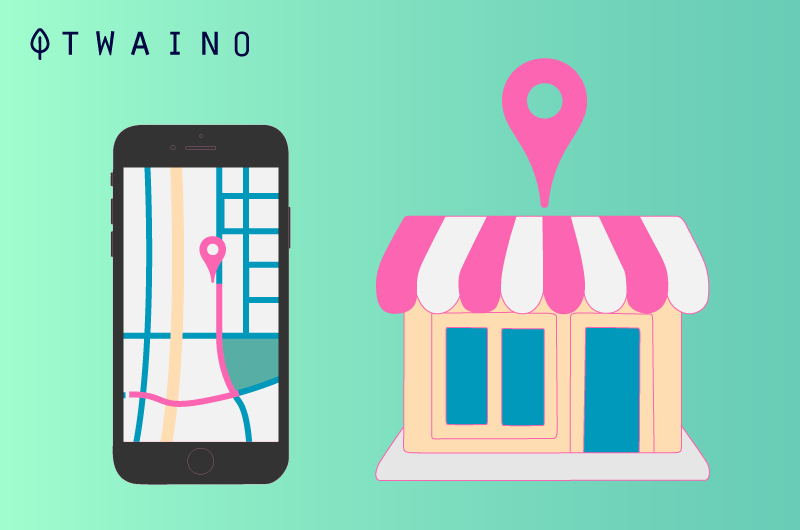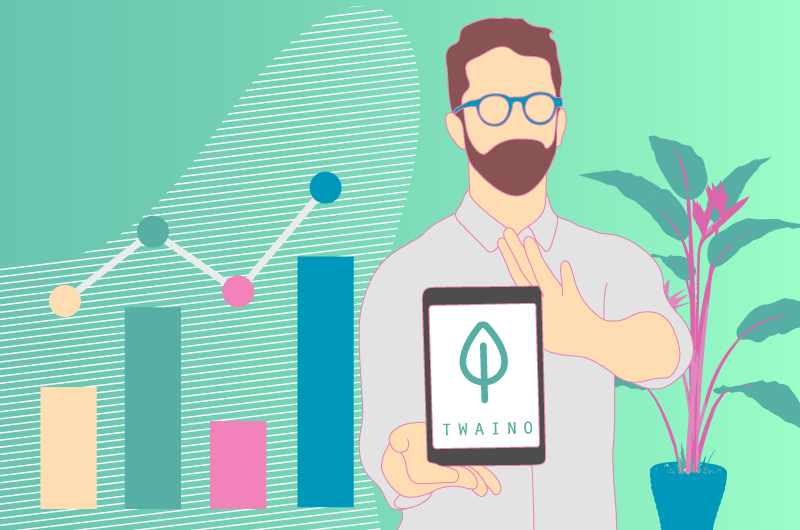 Looking for an affordable and effective e-marketing solution to improve the visibility of your newly created establishment and outperform the cosmetic surgery clinics available on the local market.
Want to occupy a good ranking on Google for the smooth running of your business, but without monitoring the algorithms of search engines.
Bad experience with an incompetent SEO agency.
Look for a competent SEO agency to entrust with the SEO of the site of your cosmetic surgery clinic.
If you find yourself in at least one of the above cases, then you may need to outsource your site optimization to a competent and experienced SEO agency.
Twaino is a natural referencing agency that supports cosmetic surgery establishments to obtain attraction on the site and register new patients.
SEO services offered by the Twaino agency for aesthetic clinics
Helping a cosmetic surgery site to rank well on search engines and expand its patient base requires a certain strategy to adopt.
The Twaino SEO agency has therefore set up a range of SEO services that we apply as part of our SEO campaigns for our cosmetic surgeon clients:
SEO audit and analysis;
Keyword research;
The creation of backlinks;
Content marketing;
Creation and optimization of the Google My Business listing;
Collect reviews and ratings to build trust with new visitors.
But technically, what do these different tasks consist of?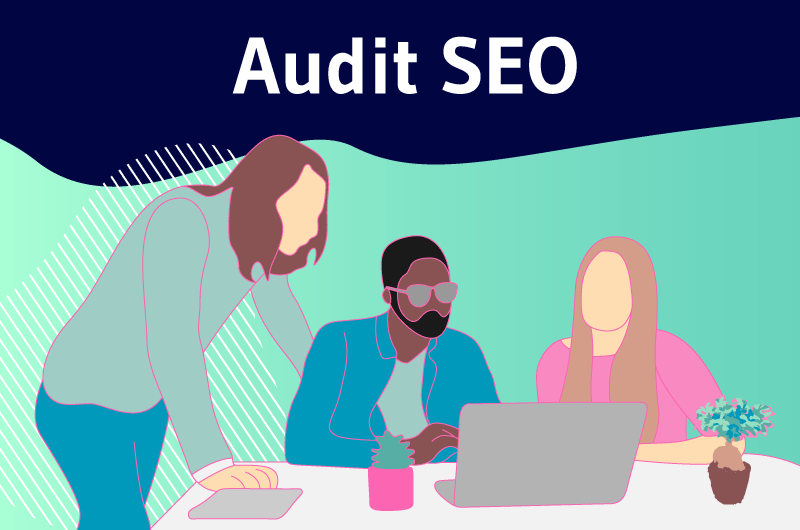 SEO analysis and audit
Whatever your specialty as a beautician, we systematically start our SEO campaigns with an in-depth SEO analysis and audit.
During this first step, our SEO experts will make a complete diagnosis of your site in order to detect and solve any problems that would ruin the SEO performance of the site.
This is an essential step that allows us to get off to a good start and rid the site of "harmful" that could undermine our efforts over time during the SEO campaign.
It is also during the audit that we will be able to identify your web pages that are already a hit on the web and help them hit even harder.
But that's not all, the SEO audit will also consist of comparing your site to that of other surgeons' establishments to best reproduce their strategies with the most results.
As for the unsuccessful strategies used by the competition, they will simply be discarded so as not to make the same mistakes on your site.
So, to do all this well, the SEO audit will essentially consist of:
Analyze the structure of your site;
Improve the loading time of your web pages;
Analyze the compatibility of your site on desktop computers and mobile devices;
Review the list of targeted keywords and their frequency of insertion in your content;
Identify duplicate content;
Check the optimization status of the title, meta description and Hn tags;
Analyze the backlink profile of your site and the domain authority of the referring sites;
Etc
By sifting through all these factors, our SEO consultants will be able to establish a complete report of the state of your site.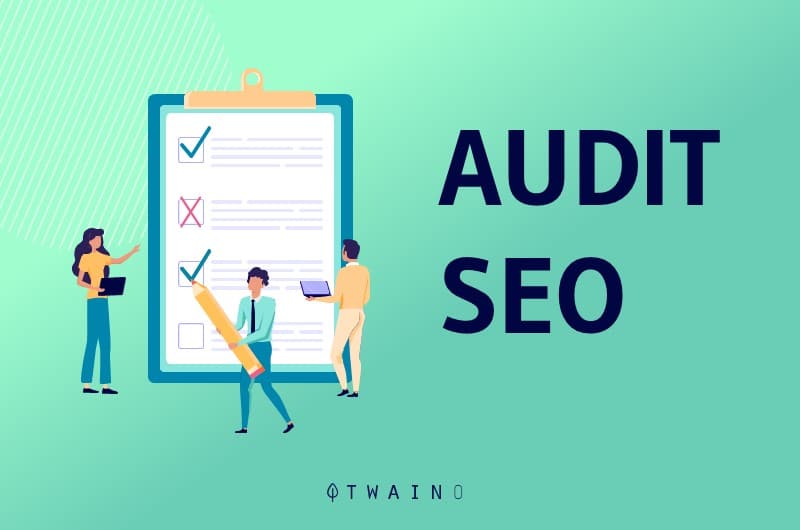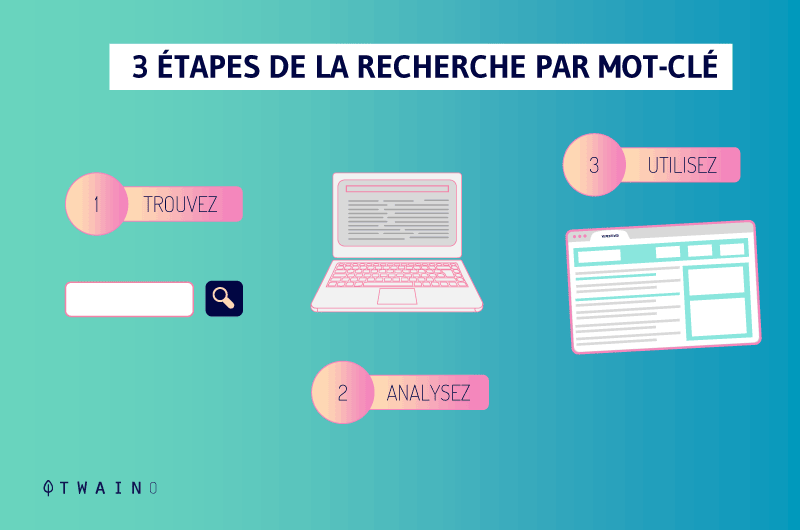 Keyword research for cosmetic surgeons
The keyword research step involves compiling a list of terms and phrases people use to search for your cosmetic surgery services on Google.
This is a basic strategy that allows you to precisely target Internet users who are really interested in your services and who are therefore more inclined to make an appointment for a consultation.
For a successful keyword research, Twaino proceeds through 3 steps, namely:
Identify the keywords used by Internet users;
Analyze and filter these keywords;
Use selected keywords for content creation.
Step 1: Search for terms and expressions
Here, it will be a question of creating a first provisional list of potential terms and expressions which could prove to be relevant for the referencing of your cosmetic surgery establishment. For the search for ideas, we have developed our own tool, the People Also Ask Twaino, which allows you to gather in a single click, a pile of interesting questions on a given theme.
The tool draws its idea suggestions directly from Google's "Other questions asked" box.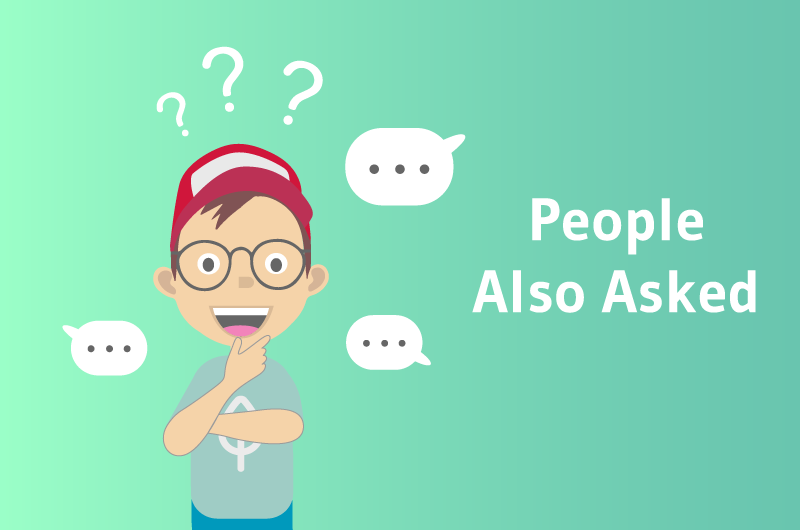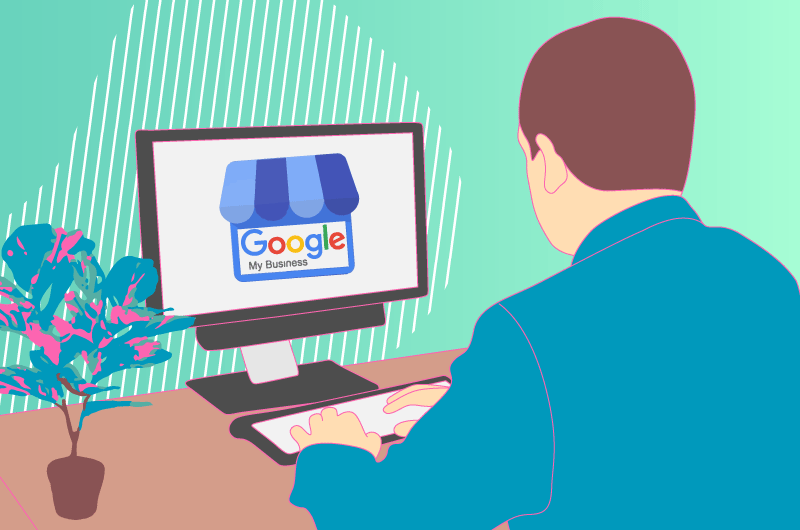 But for a more comprehensive keyword research, we also use other tools such as:
Google Search Console ;
Ahrefs ;
Google Analytics ;
AnswerThePublic ;
Google Keyword Planner ;
SEMRush.
Thanks to this selection of powerful tools, we are able to complete the list of keywords with new terms such as those currently targeted on your site and on the site of competing establishments.
Step 2: Analysis and sorting of keywords
During this step, the objective is to assess the relevance of the previously selected terms to form a final list of keywords to use.
It must be said that the process of sorting keywords can be automated to go faster, but at Twaino, we prefer to take the time to meticulously sort each term listed.
This method can be endless, but it guarantees us a job well done with terms that are indeed relevant and beneficial for the SEO of your clinic.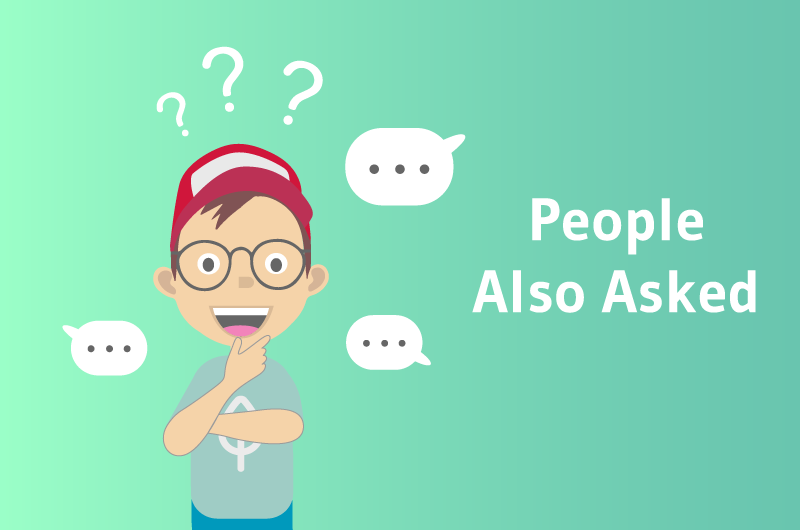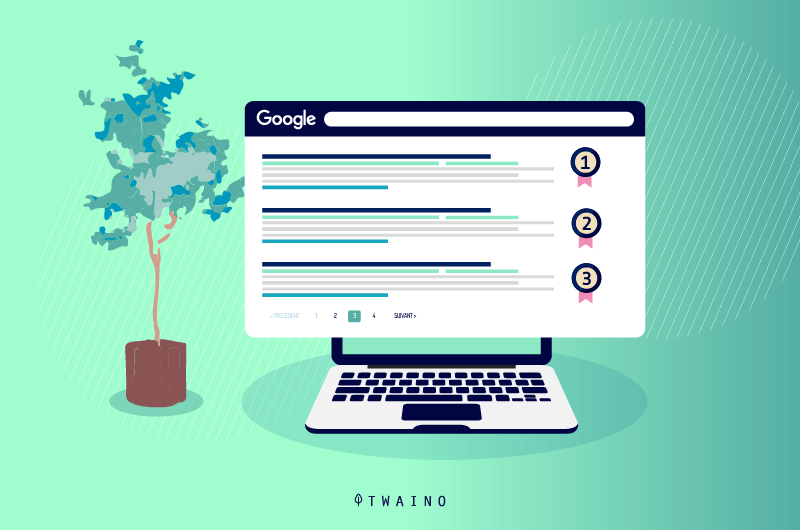 The sorting is done according to several metrics such as:
The search volume per month;
The evolution of the search volume;
The click rate;
Le keyword difficulty ; 
The cost per click;
The conversion rate;
Etc
Once the keywords have been sorted, they will be reviewed and then ranked in order of priority.
And that's when we can really say that we have decided on a complete list of relevant terms to use to hook the right profile of Internet users likely to convert into patients for your clinic.
The keywords on which your site can quickly obtain a ranking on Google will be considered as priority terms.
The idea is to target the most easily accessible keywords to help your site register its first SEO results within a reasonable time.
So, for keyword research, it will not be a question of rushing to choose the terms most typed by Internet users.
So behind the search volume, it's a lot of painstaking work that is done taking into account several other metrics for more in-depth keyword research.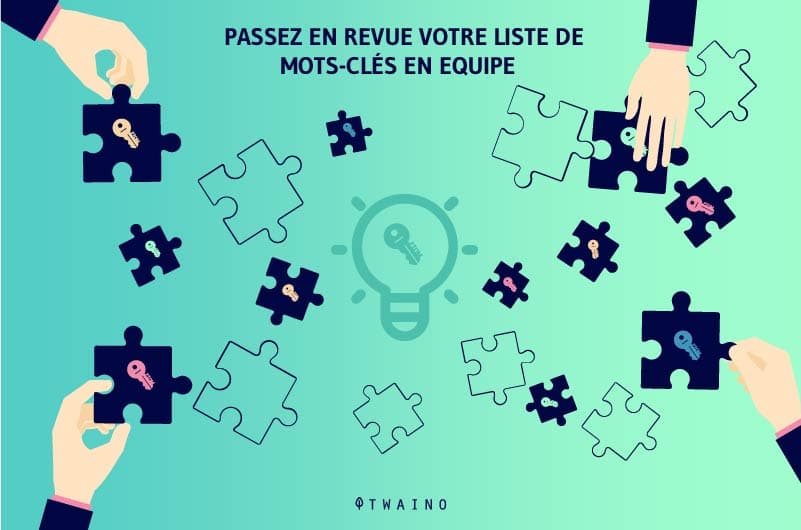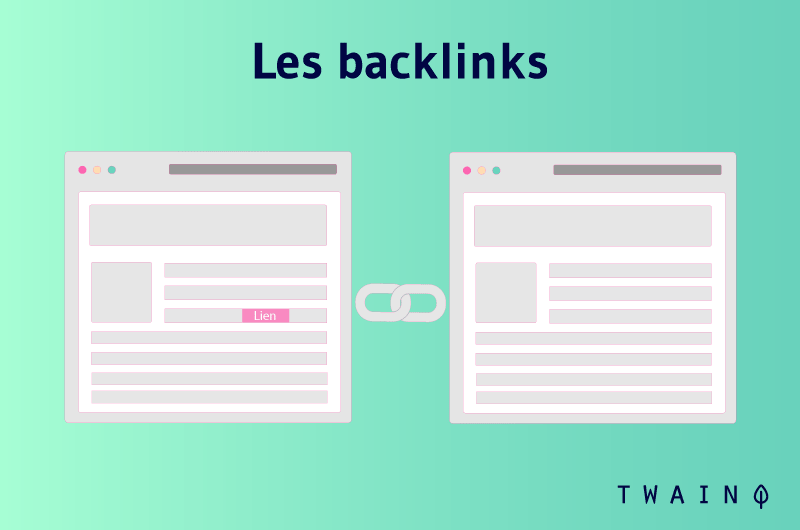 Step 3: Use of chosen keywords
Now that the right keywords have been chosen, it's high time to use them. For this, the work to be done is to insert them in strategic places on the pages to help search engines understand the theme addressed on each page.
But also to facilitate understanding and access to information for visitors to the site.
These strategic locations include:
The page titles
The page title is of great importance, since it is what represents the page in the search results. By inserting the main keyword in the Title tag, crawlers will be able to understand the content of the page and better rank it when a user enters this word in the search bar. And when it is actually offered in the first search results, the page title must be enticing enough to encourage the user to click on the page link.
The meta descriptions
The meta description is a brief presentation below the page title that announces the content of the page to users. Inserting the main keyword again in the meta description is a way of reaffirming to search engines that this is indeed the theme of the page and that it must be taken into account during indexing.
Hn titles
These are the subtitles that can be found at various levels on a page. We can do without inserting the main keyword in the Hn titles of a page. However, they must contain at least secondary keywords to broaden the semantics of the page and cover other queries that Internet users may enter to search for the main theme.
Alt Image Tags
Images inserted into content can also be classified by Google Images as an element of response to requests from Internet users. Inserting keywords in Alt tags will allow Google to interpret the meaning of the image and thus better rank it as soon as a user searches for the theme of the image.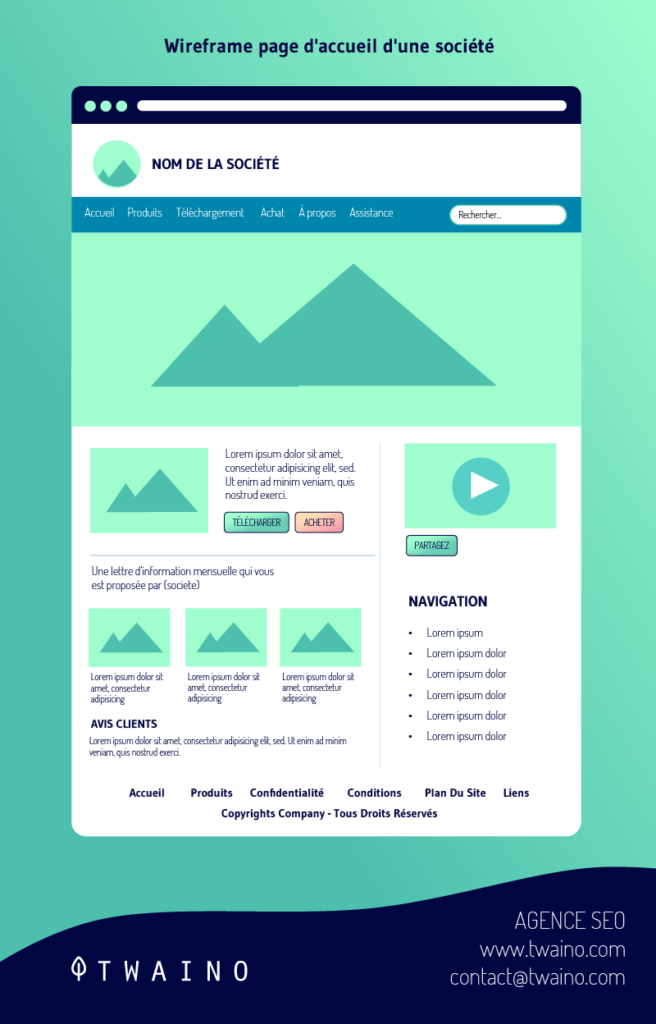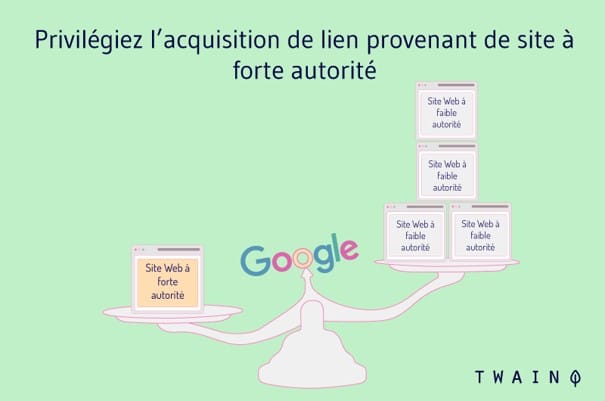 Link building
Links are one of the deciding factors in differentiating cosmetic surgeon sites that rank #1 on Google from those that end up on the 2nd or 3rd page.
To also help you win the first page of Google, the focus will be much more on the quality than on the number of links acquired.
Studies have shown that one link acquired from an authority site conveys more link juice than many low authority sites combined.
That's why, at Twaino, we offer our cosmetic surgeon clients a backlinks campaign to generate links from authority sites in their industry.
The work here will therefore be to start from the data collected during the SEO audit of your site to evaluate your backlinks profile. A too low profile will be increased during a backlinks campaign to earn you links and improve the current profile of your site.
And for this, our SEO technicians undertake several tasks including:
Write guest articles;
Look for influencers;
Etc.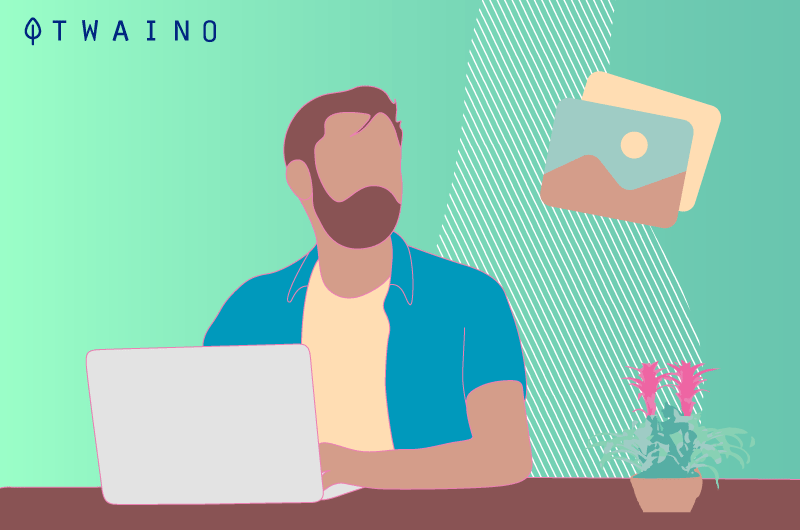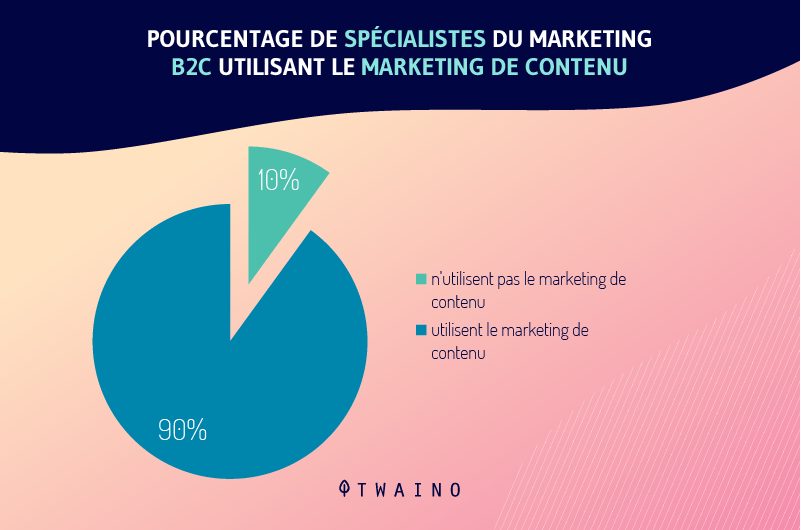 Content Marketing
In SEO, content is ROI and is the solid foundation for a stronger web presence. Note that the more new content you publish on your site, the more you increase your chances of being more frequent in the first Google results.
This is a truth accepted by the majority of SEOs and 90% of B2C specialists say they use content creation in their marketing strategy.
This is why, on the website of its cosmetic surgeon clients, the Twaino agency proposes the creation of a blog section to frequently post articles on the benefits of cosmetic surgery.
What are the different types of cosmetic surgery?
What is the difference between a cosmetic surgeon and a plastic surgeon?
What are the pre and post operative attitudes to adopt for a successful treatment?
Etc.
So many questions that Twaino editors can learn about to create useful and interesting content for your visitors.
These contents will certainly be used to popularize important information, but they will also serve as a kind of bait to attract Internet users who are really looking for cosmetic surgery services to your site.
Writing complete and well-detailed articles on such topics will also demonstrate your establishment's expertise and will give patients much more confidence.
It is important to reassure your patient, to prove your expertise and to present different case studies.
Thus, they will not hesitate to turn to you in case of need or recommend your clinic to loved ones who are in need.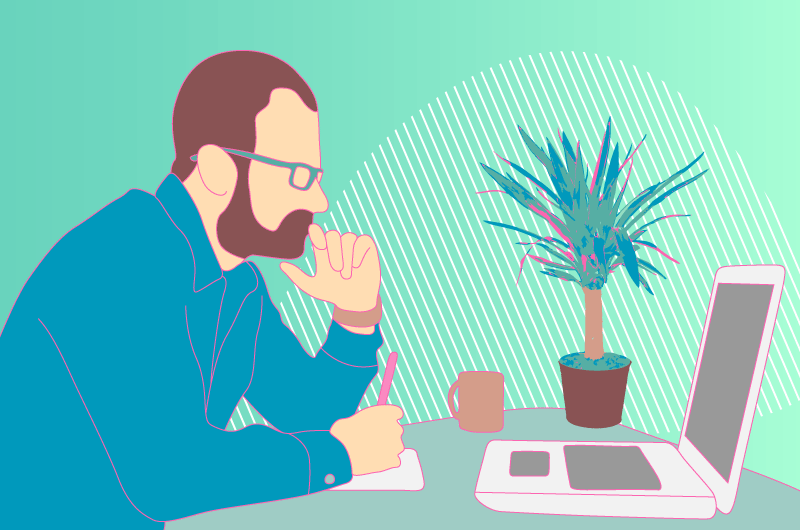 Set up your Google My Business listing
Google alone accounts for 80% of all traffic in the search engine market. And one of the major benefits you can get from this engine is claiming your Google My Business listing.
This is an online directory initiated by Google to list establishments in the same locality. By correctly configuring your Google My Business listing, your business will appear in local results such as:
Cosmetic surgery clinic near my home;
Cosmetic surgeon nearby;
Etc.
The other advantage with the Google My Business file is that it remains relatively unknown to several structures, statistically, 56% of establishments have not yet created their Google My Business file.
So be one of the first plastic surgeons in your area to set up their GMB listing to get closer to your patients.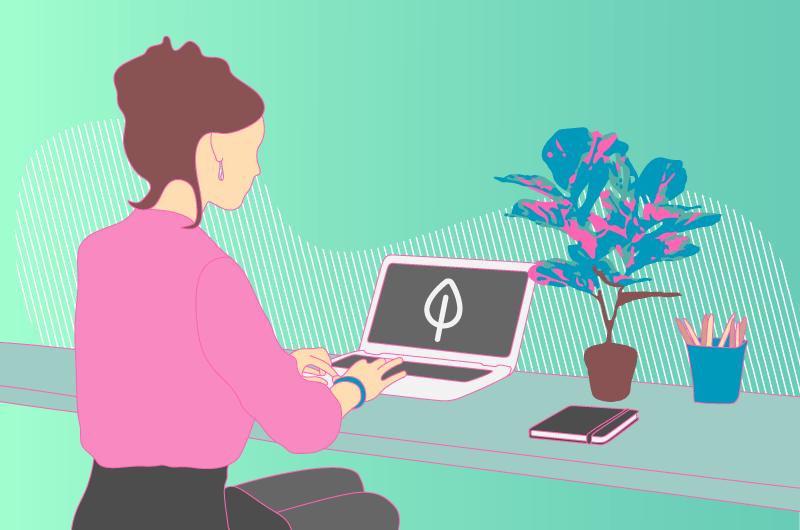 With Twaino, we take care of setting up this important sheet correctly for your clinic to communicate important information such as:
The name of your clinic;
Your opening hours;
Your location;
The telephone number of your establishment;
Your clinic's website.
We go even further by listing your establishment in reliable directories specially dedicated to cosmetic surgeons.
Display the opinions of your patients
Internet users' opinions are undeniably among Google's ranking criteria, but they are also an important factor in the patient's decision-making process.
As previously reported, 94% of patients read online reviews first before choosing a doctor.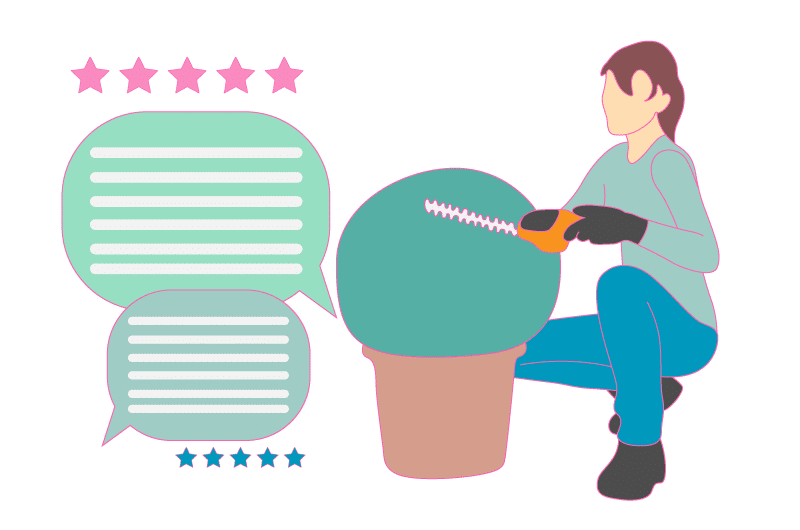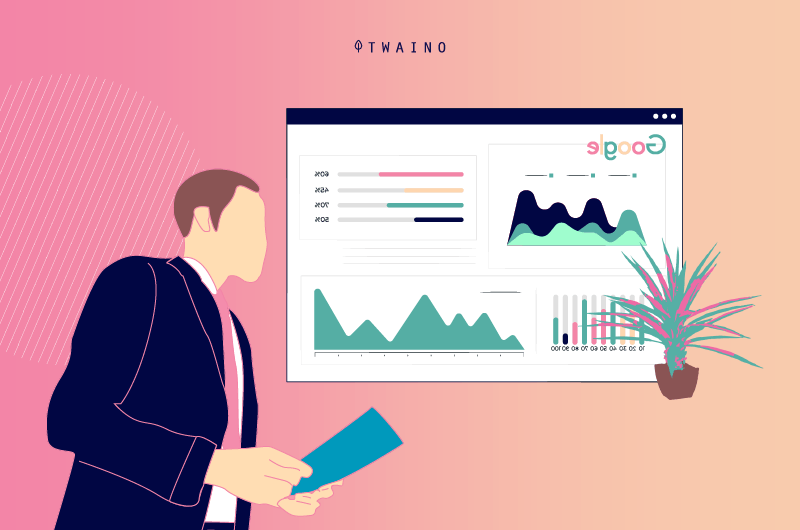 So by consulting the opinions and comments of your former patients, this could encourage new visitors to approach your establishment in case of need for cosmetic surgery services.
At Twaino, we can help you create a "comment" space on your site to allow your patients to leave opinions on your skills and the quality of your services.
But, it must be said that competitors can leave false comments in an attempt to tarnish the image of your clinic, which is why we will allow you to filter the opinions in order to display only opinions from real patients that you have consulted.
What types of cosmetic surgeons do we work for?
Overall, the Twaino agency respects the same methodology when it comes to optimizing the site of its cosmetic surgeon clients. It is a process that takes place in 3 main stages, namely:
SEO audit;
Optimization of the existing;
Creation and promotion of new content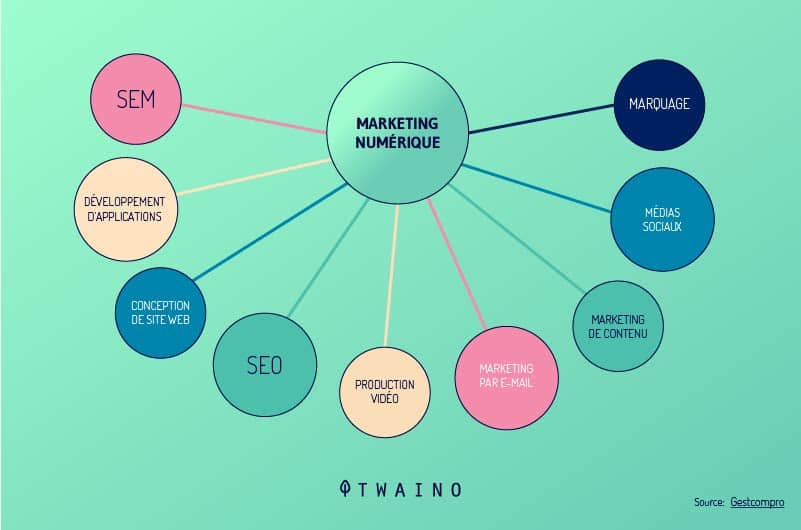 But since cosmetic surgery is a fairly large branch, we add some specific touches to each type of cosmetic surgery.
We therefore offer our SEO services to several specialties in your field, in particular:
plastic surgery;
Aesthetic plastic surgery;
Reconstructive microsurgery;
Intimate surgery;
Pediatric plastic surgery;
Craniofacial surgery;
Laser surgery;
Hand surgery;
Etc.
So whatever your specialty as a plastic surgeon, we will be able to apply the appropriate SEO strategies to strengthen your presence on search engine pages and generate new patients for you.
Why prefer the Twaino SEO agency for the referencing of your cosmetic surgery site?
On the market of SEO agencies specializing in natural referencing for cosmetic surgeons, Twaino remains faithful to a few principles that distinguish us from other agencies.
It is mainly about:
Propose ethical SEO strategies
Due to the difficulty of the different strategies employed in SEO, some SEOs prefer to choose an "easy" option by trying to circumvent the restrictions of search engine algorithms.
They do this by promising surreal results in a specific number of days, but these are promises that ultimately lead to litigation and customer frustration.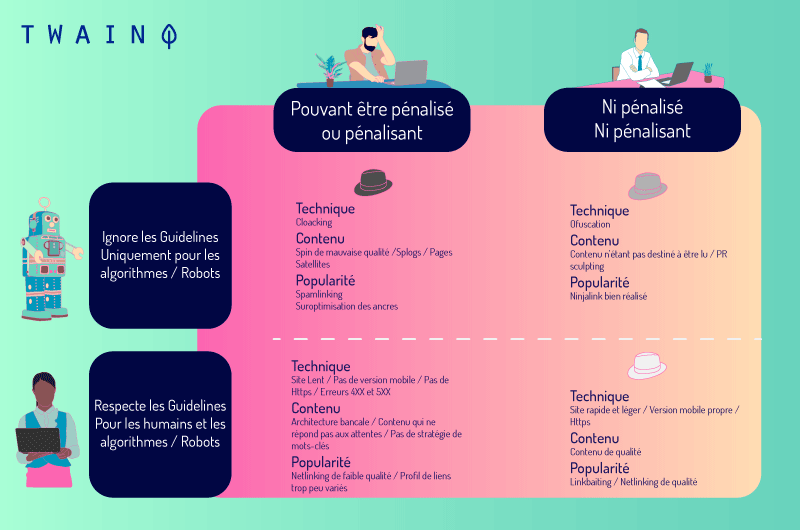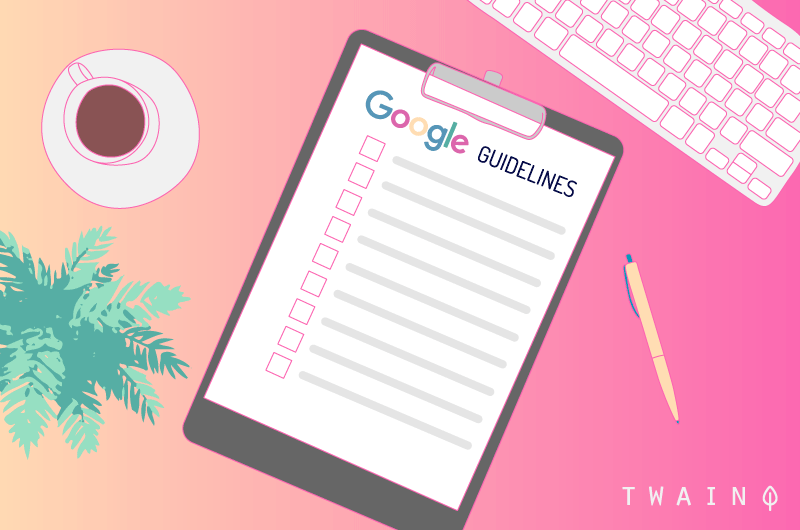 Also, these practices are not without serious consequences. They can lead to a downgrading of the site concerned, sometimes leading to its definitive de-indexing from the Google database.
At Twaino, we are well aware of the fallout from these fraudulent practices, which is why we scrupulously respect the recommendations of search engines.
This is our way of guaranteeing our cosmetic surgeon clients a healthy and sustainable referencing, free from any Google sanction.
Well-detailed periodic reports to justify the progress of our work on your site
Far from questions of personal interests, we seek above all to establish a relationship of trust with our customers, which is why periodically we will send you detailed reports on the state of your site.
This will allow you to better appreciate the work that we bring to your site and especially the results obtained.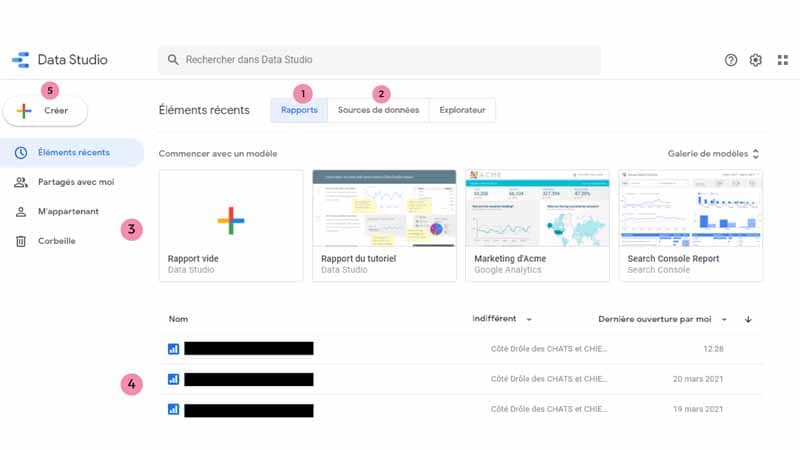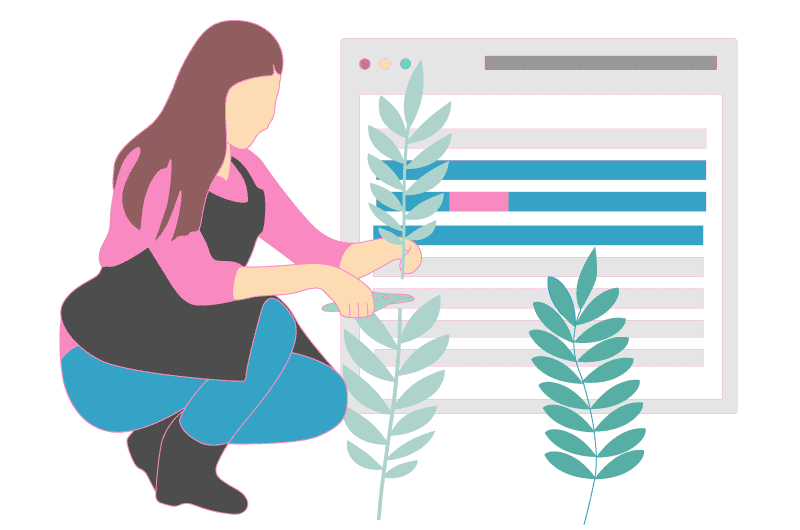 These are the deliverables that present data collected from reliable SEO analysis tools such as Google Search Console and Google Analytics that you can access in real time to check the accuracy of our reports.
In addition to written reports, we also organize face-to-face interviews to provide further clarification and answer all your questions.
This is also an opportunity to make any suggestions you may have so that we can find together how to incorporate them into our process.
A fast delivery time
What also sets us apart from other SEO agencies is our ability to deliver our clients' projects within the agreed timeframe, regardless of its size.
With our dynamic and experienced team, we always try not to exceed the deadline and to respect the agreed delivery time.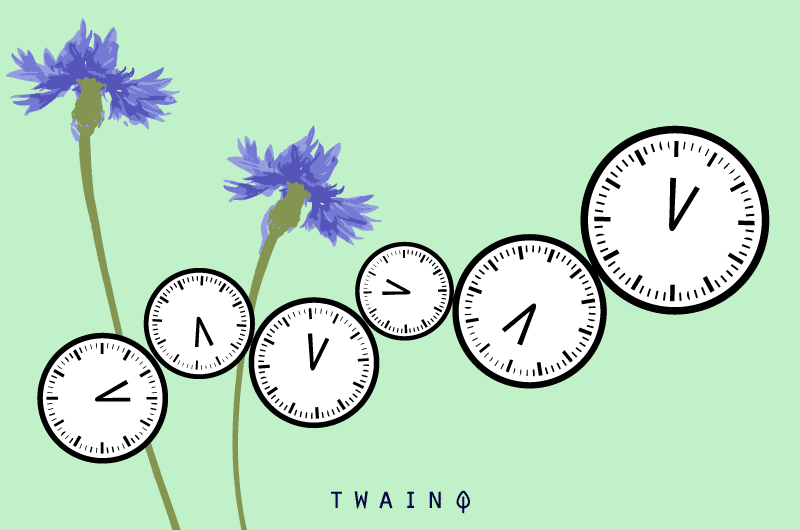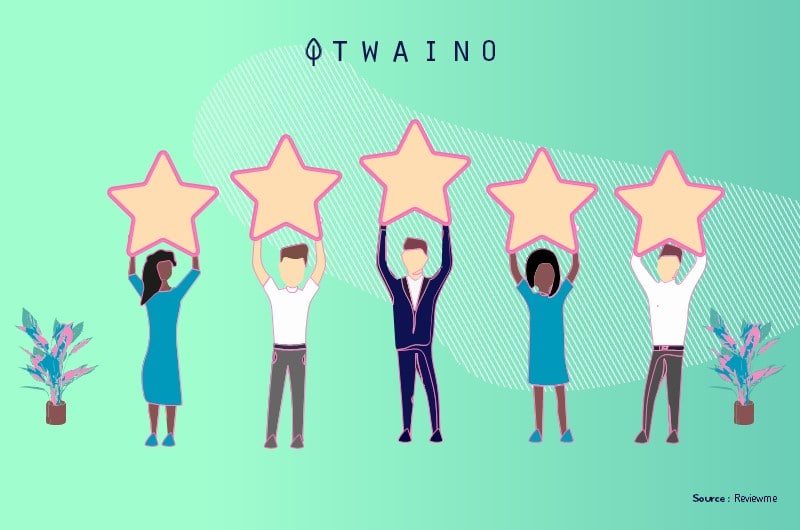 Better value for money
As an independent surgeon, you are also in a way an entrepreneur and it is normal that you prefer solutions that guarantee you a better return on investment.
We have understood that too, which is why we offer you impeccable work at a reasonable price.
At Twaino, we offer a flexible rate according to the needs of our customers for a beneficial collaboration for both parties.
At Twaino, we offer a flexible rate according to the needs of our customers for a beneficial collaboration for both parties.
If you wish to express concerns about the referencing of your cosmetic surgery clinic, do not hesitate to contact the SEO agency Twaino for a quality and sustainable referencing:
PARIS
2 rue Jacque Louvel-Tessier, 75010 Paris
Phone: +33 (0) 7 86 06 39 48
LinkedIn
YouTube