SEO Metrics | SEOquake (Chrome Extension)
Short description : SEO Metrics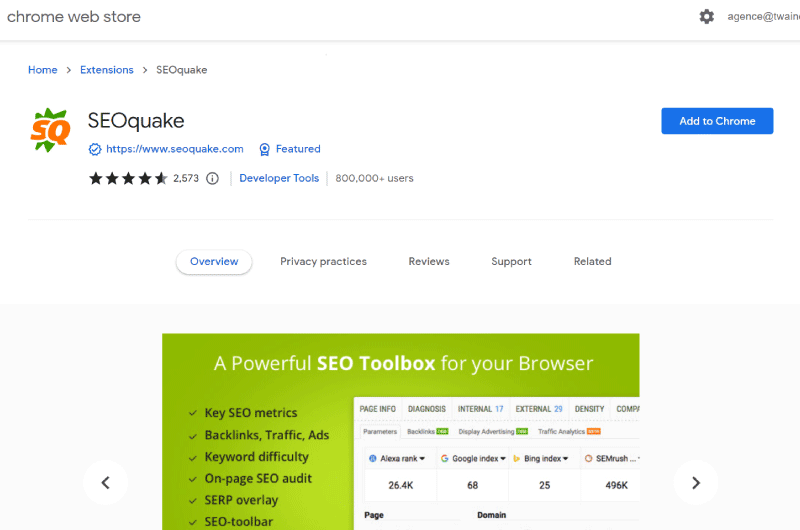 The SEOquake extension allows you to audit your web pages and monitor the performance of competing sites easily in one click.
Long Description : SEO Metrics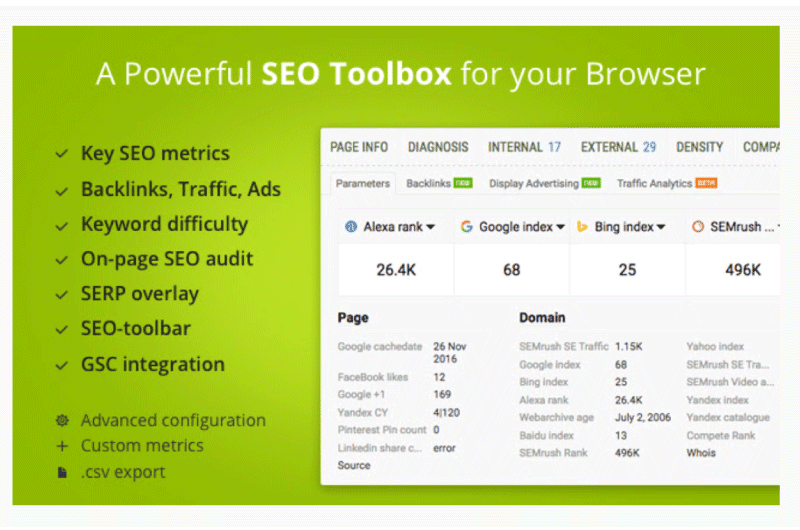 Description SEOquake
SEOquake is a free extension with several interesting features that allow, among other things, to perform an SEO audit or to check the SEO performance of a web page. The extension is currently only available on Google Chrome, Mozilla Firefox and Opera. 
What is SEOquake? 
SEOquake is a free extension that provides one-click access to SEO data from a web page. Currently, the extension is only available on Google Chrome, Mozilla Firefox, and Opera browsers. 
The extension also has other great SEO features such as SEO audit. 
Essentially, SEOquake allows you to:
Quickly check all essential organic SEO data for a webpage

Perform in-depth SERP analysis with the option to save the analysis report to a CSV format file

View SEO difficulty of wordskeyword 

Perform an SEO audit 

Analyze a webpage's backlink profile 

density 

Check a webpage's metrics on Facebook and Google+

View a website's metadescriptions and title tags 

And many more . 
SEOquake: The main functionalities of the tool 
Here is a list of the main functionalities of SEOquake: 
1. SEO audit
With the SEOquake extension, you can launch a diagnosis of your site and identify all the possible problems which could prevent or slow down its referencing on search engine pages. 
Source:
SEOquake 
Additionally, the SEO audit process is just a click away, unlike other extensions that require several maneuvers or even a payment.
2. Identify the sources of traffic from competing sites 
SEOquake also allows you to track the different sources that generate traffic on a website. 
With the extension, you can analyze any website and get an idea of ​​how many visitors it gets from organic results, sponsored ads, and social media platforms. 
This can also be used to spy on your competitors' data on the SERPs. You can then draw inspiration from all this information to strengthen your strategy and outrank the competing site.
3. SEO domain comparison 
The SEOquake extension also allows you to quickly compare domains or URLs to discover commonalities as well as differences. And if you are particularly interested in the results of a domain comparison, the tool offers an export possibility for faster access to the data at any time. 
4. Display advertisements on a website 
Many companies place sponsored advertisements on search engines to generate traffic and attract new prospects. 
But for a better ROI, it is important to adopt the right PPC strategy. Another great feature with SEOquake is the ability to view sponsored ads that have been shown on a domain. Which can help identify profitable ad opportunities. 
5. Analysis of the backlinks profile 
Another interesting feature of SEOquake is the ability to see all the backlinks that point to a page. You can use this feature to assess the quality and quality of backlinks that redirect to your site. 
By verifying the origin of these backlinks, you will be able to get rid of toxic links that are potentially dangerous for your SEO. 
The backlink analysis feature can also be useful for digging into your competitors' link profile. A way to discover new opportunities to gain quality backlinks. 
6. The SEO bar 
Generally, most extensions only present contextual details to have information about a site or a web page. Here again, SEOquake goes the extra mile by offering an "SEO bar" to easily navigate between the information collected on the analyzed site. 
7. Other features of SEOquake 
For those who don't feel comfortable with the "SEO bar", the extension also offers an SEO dashboard. It is a small dashboard, but enriched enough to not miss any important information of the site. 
You can find there, among other things, the ranking of the site according to Alexa, but also the rankings in the Google and Bing engine indexes, as well as its Google cache date and many other useful information.  
SEOquake: The features of the tool  
Allows you to quickly check the main SEO KPIs 

Ability to perform a complete SEO audit of a page (mobile friendliness taken into account)

Complete audit on links (internal and external)

Ability to compare URLs or domains
SEOquake: Advantages and Disadvantages 
Pros 
Easy to install and use

Compatibility with most popular browsers 

User-friendly and intuitive interface
Disadvantages 
Need regular updates 

Different version for each supported browser 
SEOquake: How to install and use the extension ? 
Installing the SEOquake extension is very easy and only takes a few seconds. 
To get started, go to the web chrome extension then

search for SEOquake

Then click on the "Add to Chrome" button.
You have just installed the extension and can start using it. To do this, simply go to the site you want to analyze with SEOquake. 

The "SEO bar" should appear with some starting data on the visited page. 
This proves that SEOquake worked well. You will now be able to use all the features we have previously presented. 
For a small demonstration, we want to attempt to get some insight into the performance of the
Twaino Keyword Counter
. 
To do this, we will first go to this page; 

Then scroll down the list of extensions installed on our browser; 

Then click on the SEOquake logo. 
A pop-up should appear on the screen with estimated page traffic according to Alexa, Google Index, Bing Index, and SEMRush. 
To have more information on the page, we can click on the "Page Info" tab.
We will then be redirected to a page on which several information is presented such as the title and the meta description of the page, the number of internal and external links it contains, the total number of words with a density of each word. 
To get more information, you can explore the various features offered by the extension by referring to the FEATURE section of this you are reading. 
Note
: SEOquake is also available as extensions for
Mozilla Firefox
,
Opera
and
Explore
. The installation and usage processes remain essentially the same as those presented on Google Chrome. 
SEOquake: Pricing 
The SEOquake extension is completely free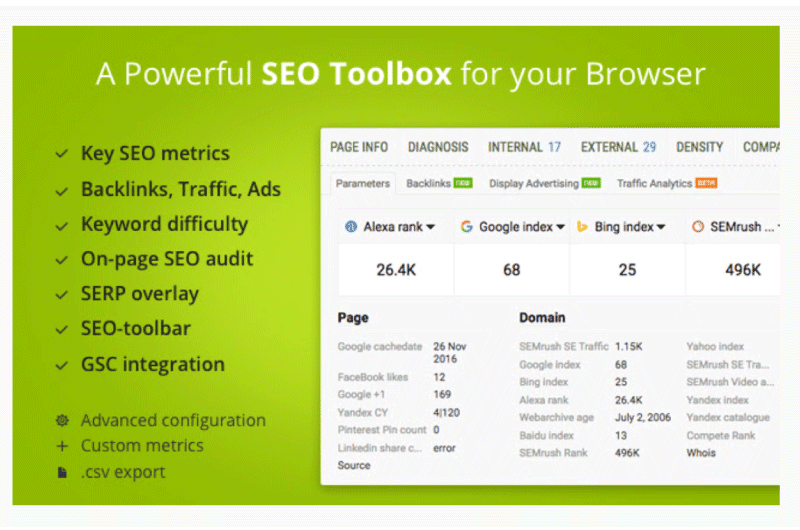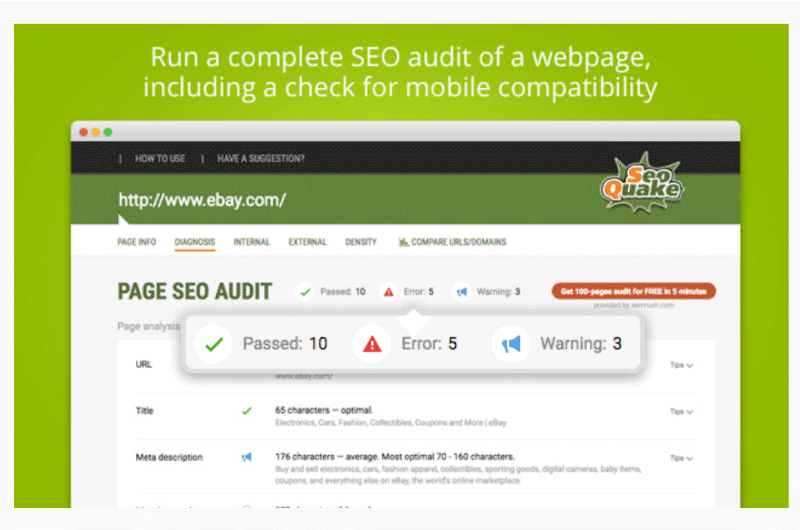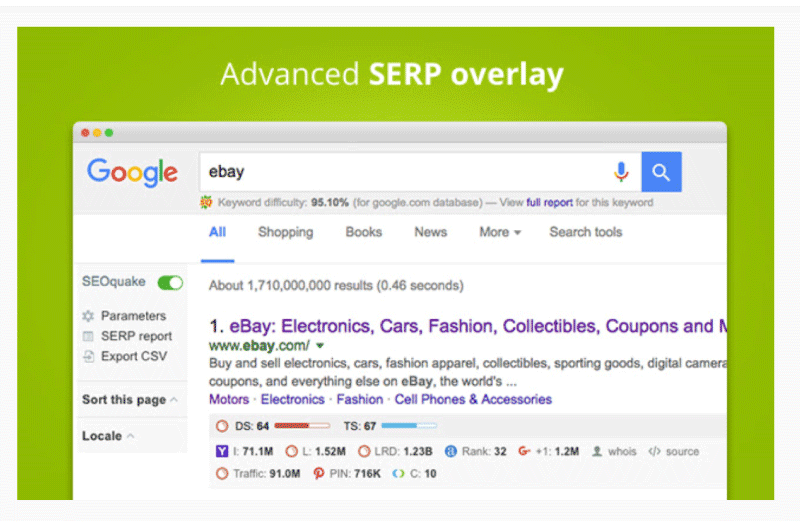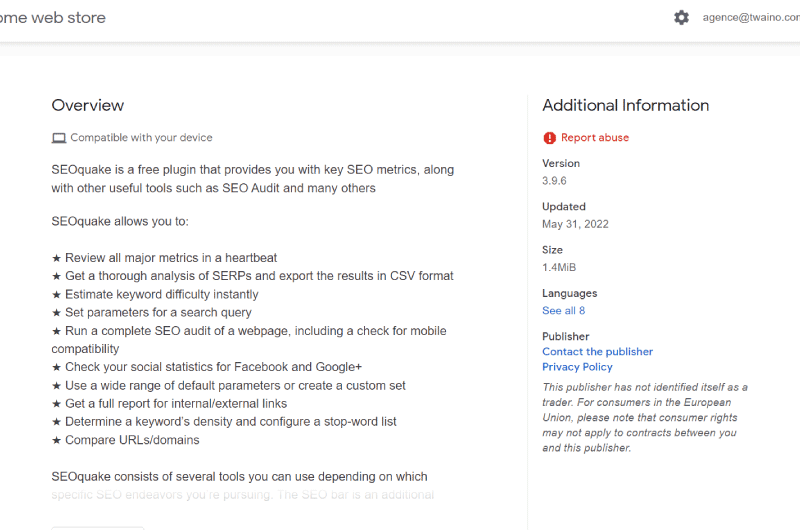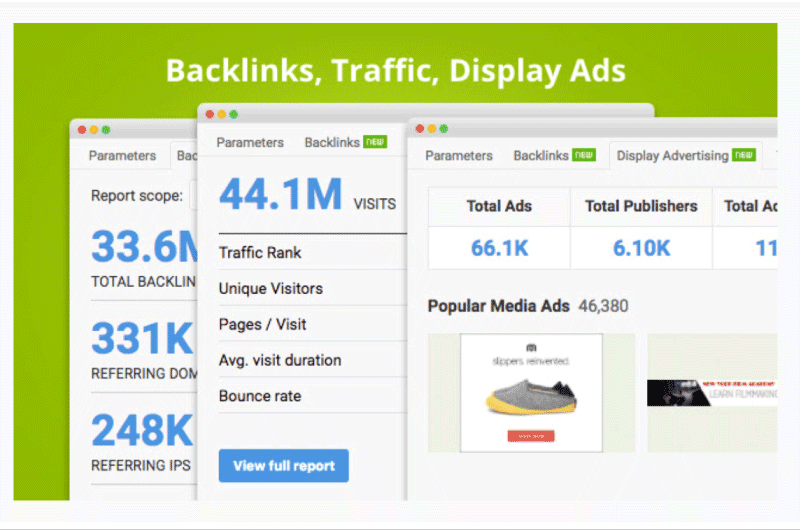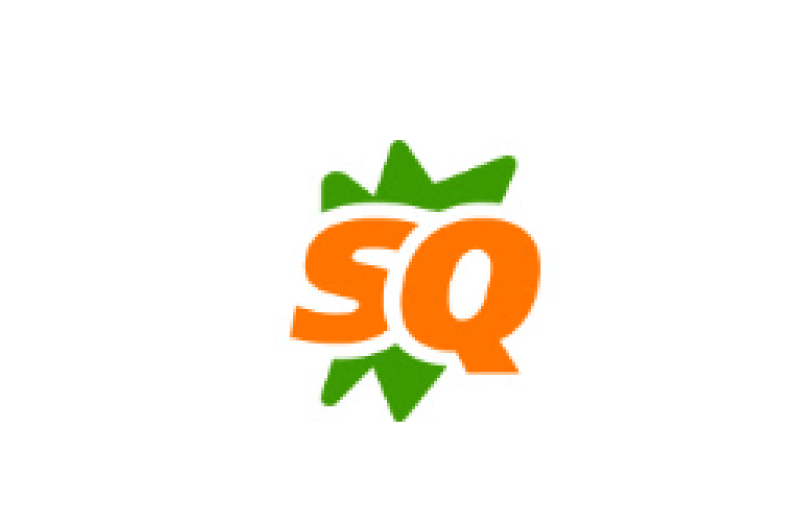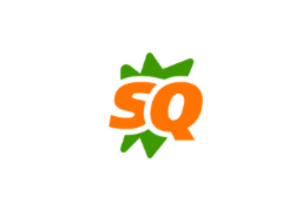 SEOquake is a search engine extension that makes it easy to get key SEO metrics from any web page. Its intuitive interface shows that the tool is easy to use.
Moreover, you can customize it as you wish and display only the elements that seem important to you for the analysis of the pages of your website. It should therefore be understood that SEOquake can be used by SEOs, bloggers and SEO agencies.
After adding this extension to your browser, you can move on to a top-to-bottom analysis of your web pages and fine tune your content marketing. If 3 million people have downloaded it and use it daily, it is certainly because of its different features.
Said features are the most used in the SEO audit of a website. 
These are mainly:
SEO Dashboard;

SERP overlay;

Vast Data;

Keyword Analysis;

Print & Export.
Social Media : SEO Metrics
Others Tools : SEO Metrics
Alexandre MAROTEL
Founder of the SEO agency Twaino, Alexandre Marotel is passionate about SEO and generating traffic on the internet. He is the author of numerous publications, and has a Youtube channel which aims to help entrepreneurs create their websites and be better referenced in Google.