Backlinks Analysis | Ahrefs
Short description : Backlinks Analysis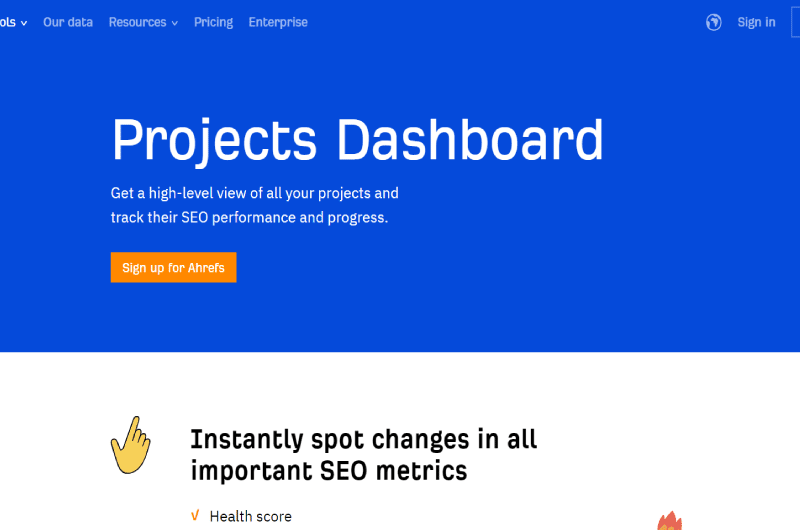 Ahrefs is the first section that displays a wealth of actionable information as you implement a project. In a single view, the tool presents the essential data on your website.
Long Description : Backlinks Analysis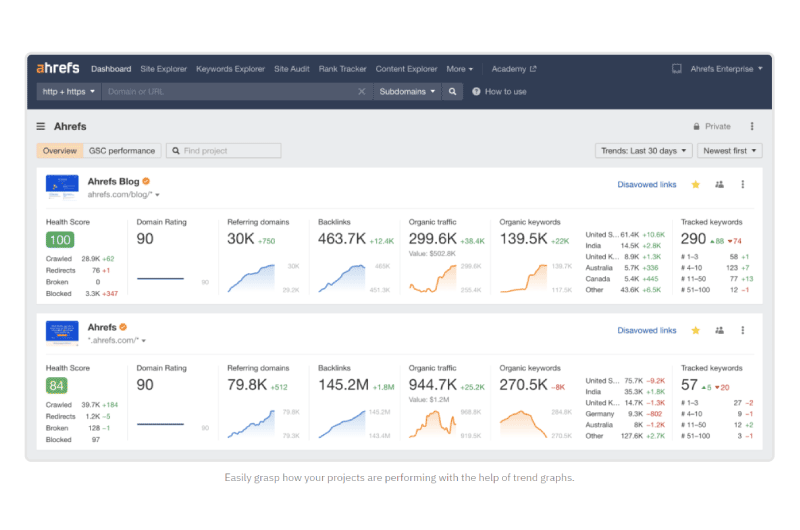 Description Ahrefs
Although it is one of the most powerful and paying tools on the market, Ahrefs gives the possibility to anyone using the tool to take advantage of the dashboard for free to obtain important information.
With a fairly intuitive interface, the dashboard provides an overview of several statistics of your website.
To better understand how the Ahrefs dashboard works, I invite you to read this description.
As already said, Ahrefs dashboard is like your homepage when you run a project with the tool.
The idea is to allow users of the tool to quickly understand the values ​​that are proposed by the tool.
In any case, the dashboard provides the essential values ​​that may be needed to improve the performance of your website.
To go into detail, here are the metrics offered by the Ahrefs : 
Authority
The domain authority score reflects the capabilities of your website in general thanks to the other domains that refer to it.
It's a metric invented by web marketing expert Moz to measure the strength of a domain based on the same factors as Google's search algorithm when it wants to rank websites.
The concept is simple, if your website is referenced by several quality domains, it means for search engines that it is trustworthy.
Your website is therefore seen as a credible source of relevant information that can best serve as an answer for users when a query revolves around your specific keywords.
Links or backlinks 
The Backlinks section on the Ahrefs looks simple enough, but provides a wealth of interesting information to analyze and improve your link profile.
When you click on the backlinks section, you will see in more detail the components of your backlinks profile like followed backlinks, unfollowed backlinks, etc.
Tracked backlinks are links from another website that not only direct readers to you, but also allow search bots to follow your website directly from the other site as it is crawled.
On the other hand, unfollowed backlinks are links from another website that can easily direct users to your site, but tell Google bots not to consider linking to your website.
Additionally, this backlinks section has a "New or Lost Backlinks" alert which automatically tracks and reports new backlinks to your website from other websites or broken links. 
Alternatively, you can use this tool to see your competitors' backlinks and get a better idea of ​​who to contact for backlinks. 
domains
This metric gives you an overview of the number of times a domain refers to your website.
In addition to allowing a site to measure its growth, this data is even more useful when you are running an awareness campaign or trying to grow your site by soliciting guest postings.
Organic keywords
When it comes to SEO, organic keywords are an important base.
Ahrefs gives you relevant information about your keywords so you can find the best keyword opportunities to rank your site better.
Keywords really define the purpose of your website. They are one of the main ways you can communicate to search engines about your website content and how it can help searchers.
organic keywords metric Ahrefs you know exactly how many organic keywords your site is ranking for. 
Keywords are also a crucial part of how Google reads your website and determines its rank in search results. 
Depending on the number of keywords and the relevance of a person's Google search, your website can be ranked high.
Keyword Tracking
On the Ahrefs dashboard, you'll find a section dedicated to tracking the keywords your website ranks for.
This feature does not provide insights in the free version of the tool and will only work when you enable keyword tracking.
So, from the Ahrefs dashboard, you'll see how many of those specific keywords you're ranking for in positions 1-50. This is a great way to measure your website's progress in search engines. with these keywords. 
The tool lets you track mostly all the organic keywords that your website is already ranking for. This can let you know if you come across a great keyword for your site that you can capitalize on. 
In general, the dashboard of the Ahrefs tool allows you to have an overview of the essential metrics of your website.
This would mean that even without auditing your website, you can access useful data to improve your website's performance on search engine results pages.
Videos : Backlinks Analysis
Images : Backlinks Analysis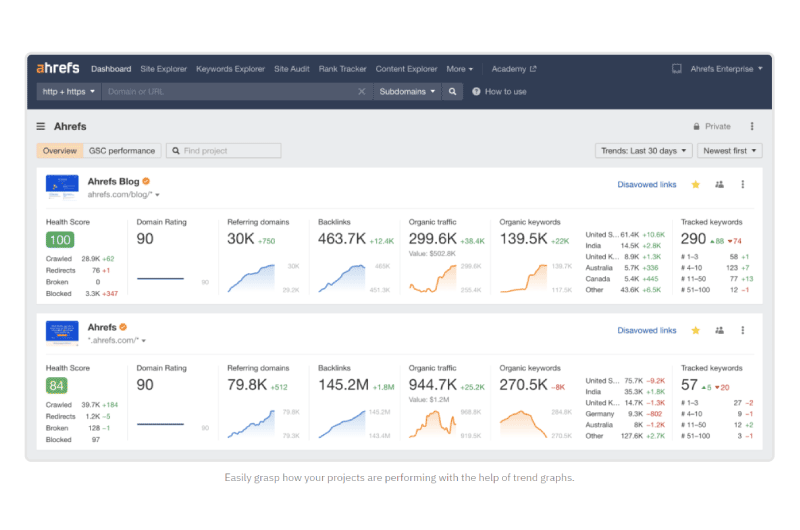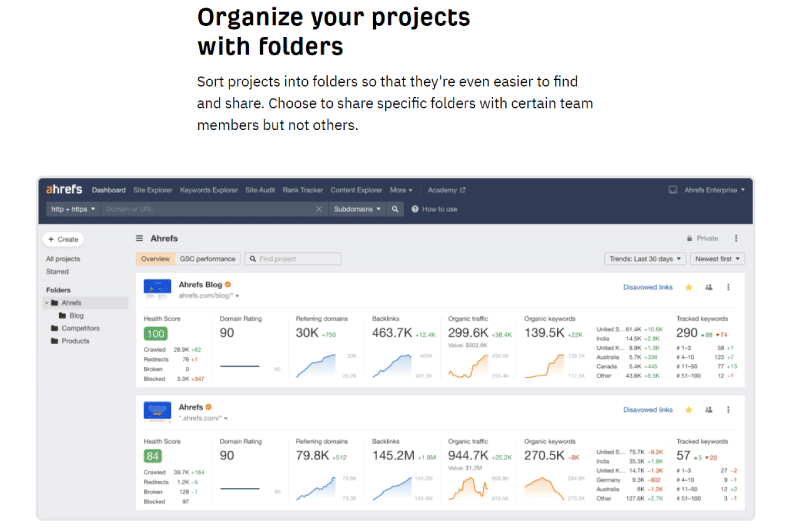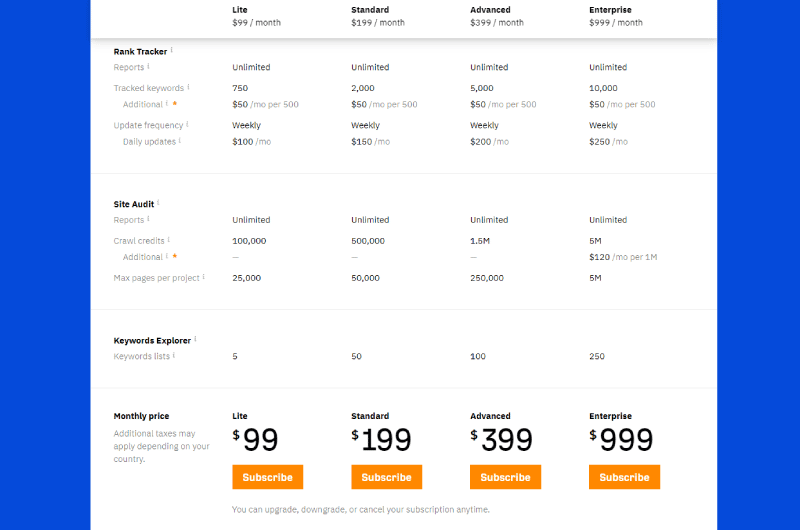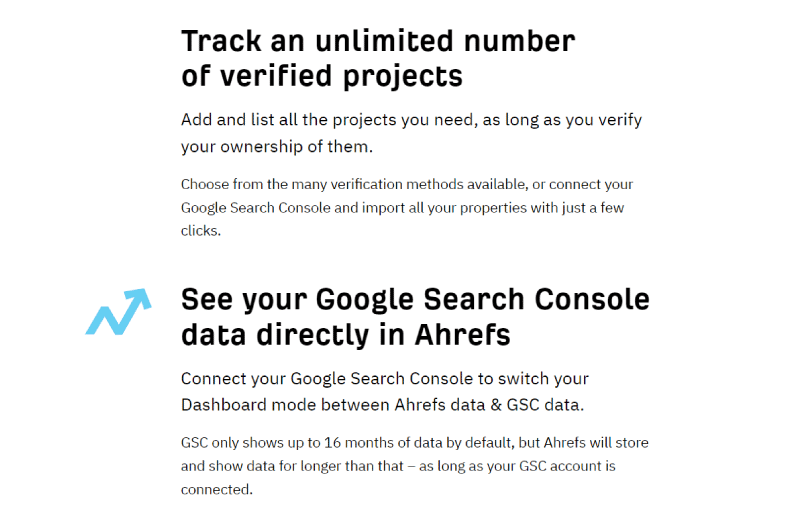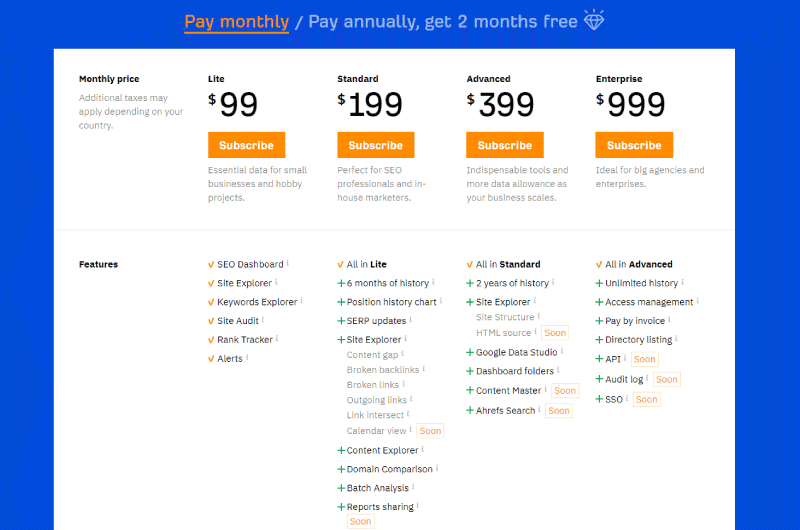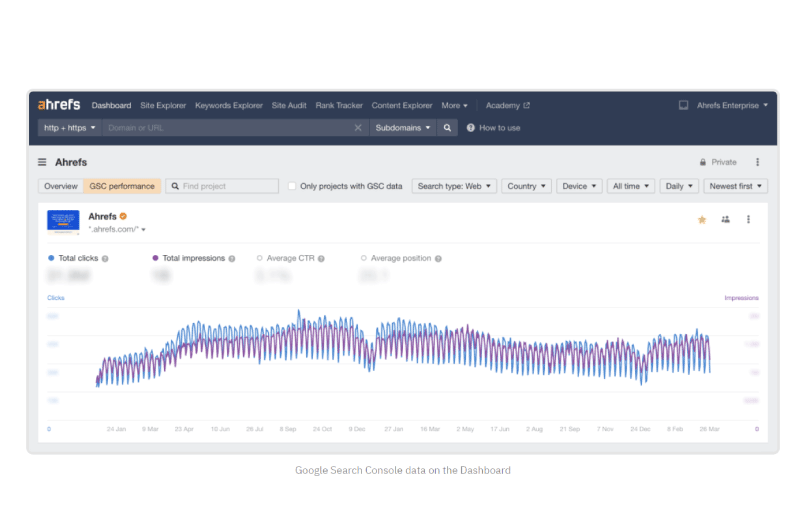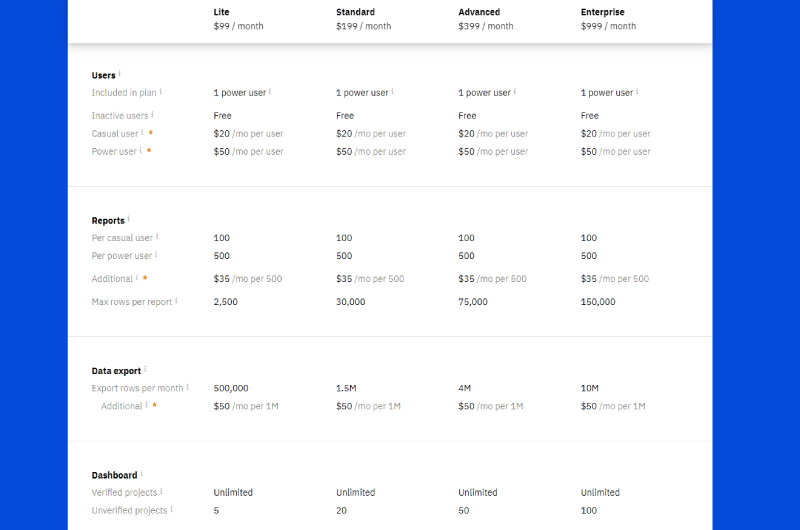 Company : Backlinks Analysis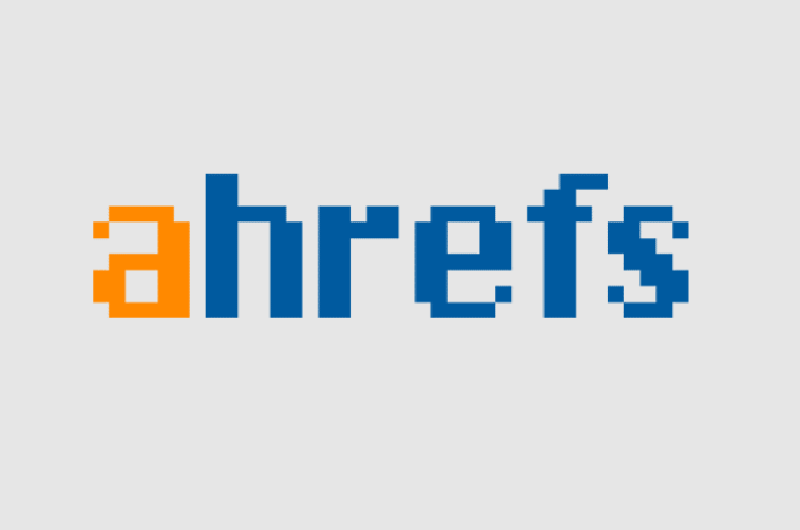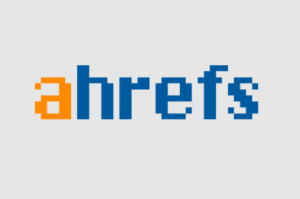 Ahrefs bears the same name as its famous Ahrefs tool, which is one of the most used tools in the SEO and digital marketing industry. In its early days, the tool was only intended for analyzing the backlink profile of a website. Today, Ahrefs has grown a lot and has become a suite of tools that allow you to perform several SEO tasks such as: building backlinks, keyword research, competitive SEO analysis, ranking monitoring and SEO audit. The tool is also known for the Domain Rating (DR) which is an insider indicator to evaluate on a scale of 1 to 100, the authority of a website according to the backlinks that point to its pages.
Contact : Backlinks Analysis
Social Media : Backlinks Analysis
Others Tools : Backlinks Analysis
Alexandre MAROTEL
Founder of the SEO agency Twaino, Alexandre Marotel is passionate about SEO and generating traffic on the internet. He is the author of numerous publications, and has a Youtube channel which aims to help entrepreneurs create their websites and be better referenced in Google.