Rich Results Test | Google
Short description : Rich Results Test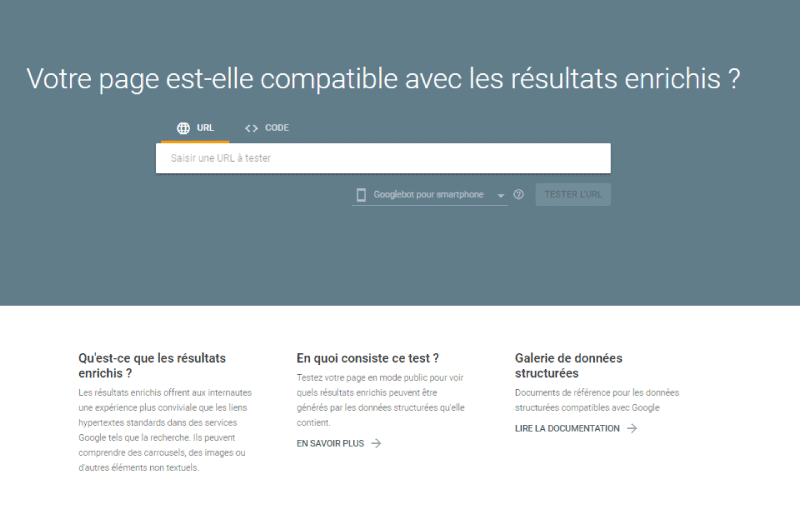 Rich results provide users with a more user-friendly experience than standard hyperlinks in Google services such as search. They may include carousels, images, or other non-text elements.
Long Description : Rich Results Test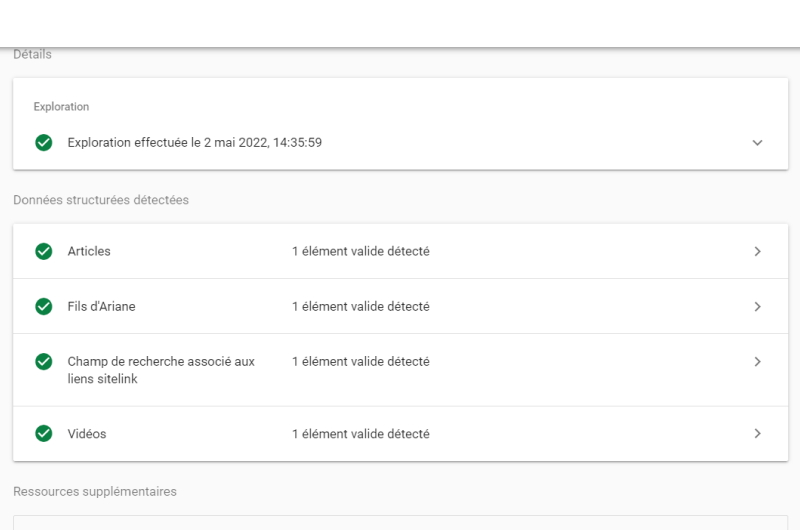 Rich Results Test
50%
of a mobile screen is covered by a featured snippet. This can cause people to click more on pages that appear in position zero.
It is therefore important that webmasters optimize the pages of their sites for Google rich snippets in order to appear in position zero and take advantage of the potential traffic coming from this position.
Google helps you check if your web pages contain elements eligible for rich snippets by offering the Rich Results Test tool.
In this description, we discover this tool and its interest for SEO. We then walk through the tool options for performing a test and the results you get at the end of a test.
What is Google's Rich Results Test?
Rich Results Test is a tool developed by Google to help you check how well the search engine sees your website as you expected.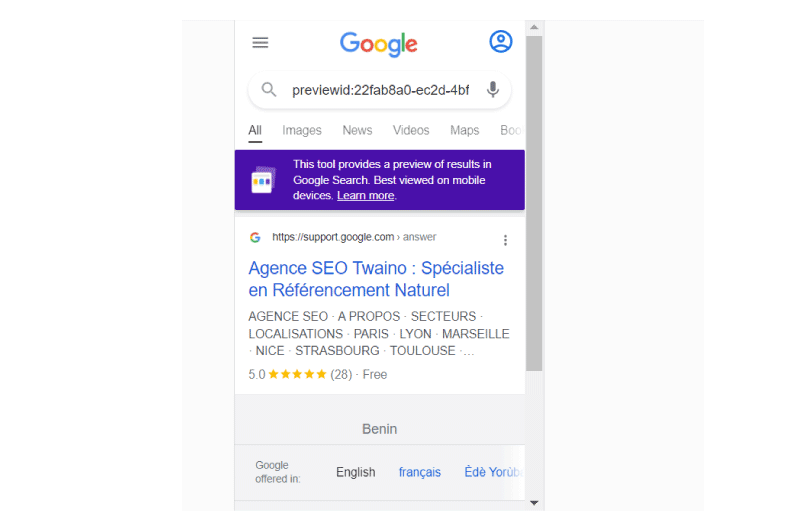 The tool shows which pages are suitable for rich snippets and which extended results can be obtained from the content of the page.
Basically, the tool will crawl your website and check if you have structured data. If so, it will show you if they are eligible for the rich results or what is missing.
Indeed, rich snippets formerly called "rich snippets" (or structured data) are improved results in Google search.
If you've searched for "best French movies" recently, you've probably noticed that Google shows you a few movies before the regular results, especially web pages.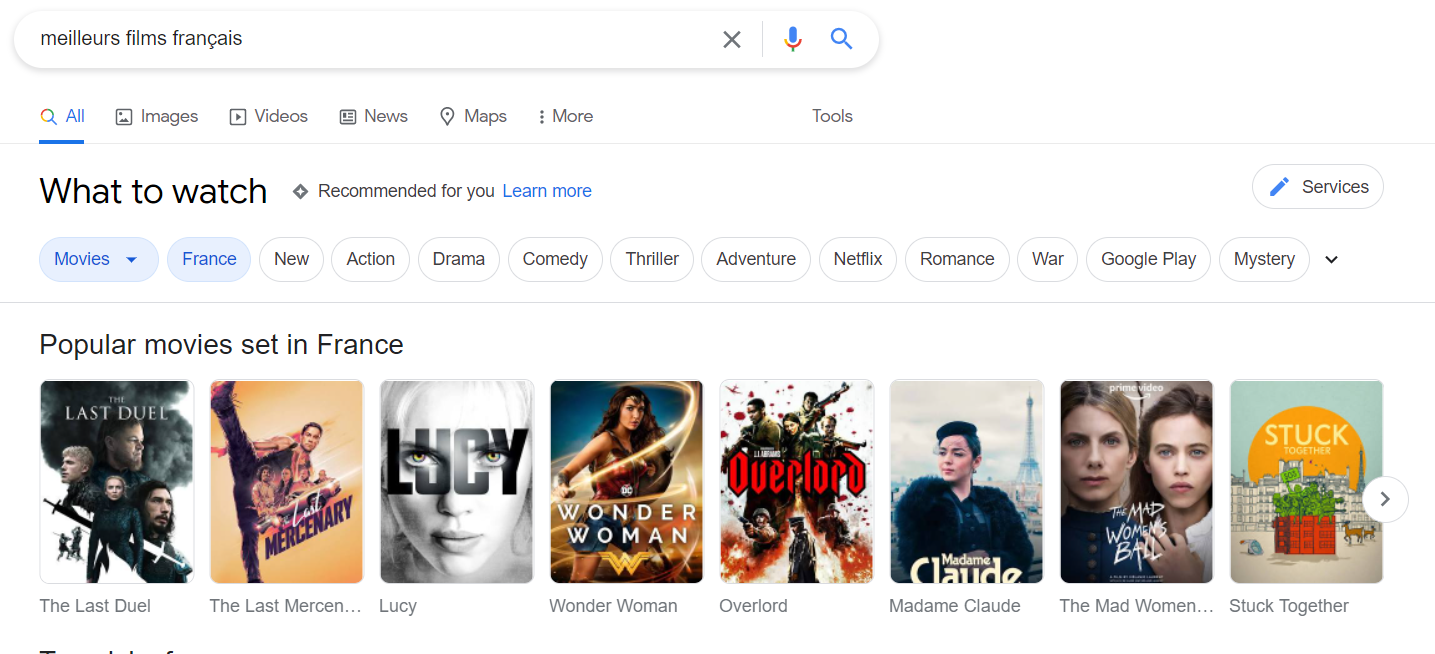 These results correspond to rich snippets. The point of these snippets is that they improve your organic click-through rate since they appear above text-based search results. This is even the reason why some speak of
the zero position
.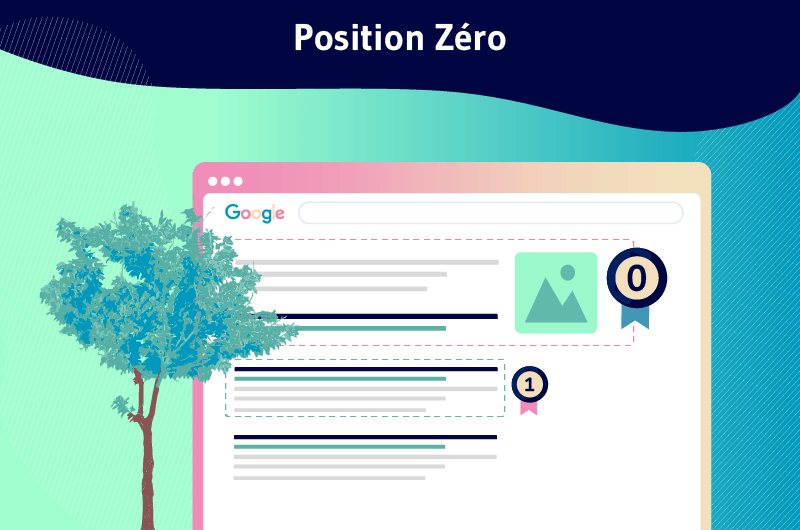 https://www.twaino.com/wp-content/uploads/2021/01/position-zero-1-.png
By previewing your page with the Rich Results Test tool, you will admire the possible future of content and improve its appearance in rich snippets.
Who is the Rich Results Test tool for and what are its benefits?
Most content creators and website owners benefit from using Google's Rich Results Test tool.
Because Rich Results take pride of place on the results page, they help you stand out from the competition, but also outperform them.
CTR
As links contain more data and stand out visually, the likelihood that the user will click on them increases.
User Engagement
Rich Snippet pages are generally more relevant to users. The user immediately sees what he can expect from the page he accesses and therefore consults it consciously.
He doesn't have to guess what will happen next, so the bounce rate is more likely to decrease.
Scoring
To get rich snippets, you're most likely going to use structured data. Thus, Google will start liking your site more.
This is because markup makes it easier for the search engine to decipher website data.
How to use Google's Rich Snippet Test?
Start by determining which page and which data should be optimized for rich snippets.
Access the Rich Snippet Test Tool
The snippet testing platform is available at
https://search.google.com/test/rich-results
and looks like this:

With a very intuitive interface, it is very easy to use and requires very little information to perform the test.
Choose a user agent
At this level, you have the possibility to choose the user agent for which you want to test. It can be Googlebot for smartphone or computer.

The default user agent is smartphone, given Google's mobile-first initiative, which highlights the increased use of mobile devices to access web pages.
When your site is mobile-first, it is recommended to use the smartphone user agent for your tests, unless you have specific reasons for using the desktop user agent.
Enter the URL of your page or paste a code snippet
Remember that you can test the URL of a page or test an arbitrary code snippet.
For a URL, submit the URL of the page you want to test and tap Test URL. However, it is important to note that all the resources of the page to be tested must be accessible to an anonymous user who accesses the code from the Internet.
Also note that no resources behind a firewall or protected by a password can be used for the test.
Regarding the code snippets, choose Code instead of URL then paste the code to test in the field that will be displayed to you.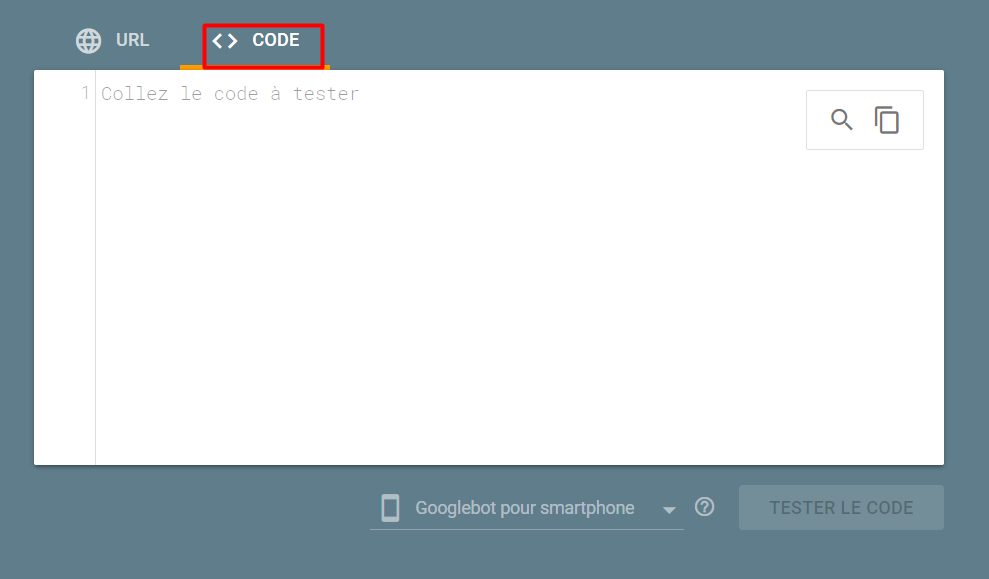 Then tap Test Code to begin your test.
Use Google Search Console
In GSC, you can see reports for individual rich snippets on your site. Go to your GSC account and in the "Improvements" section you will see the status of your implementation.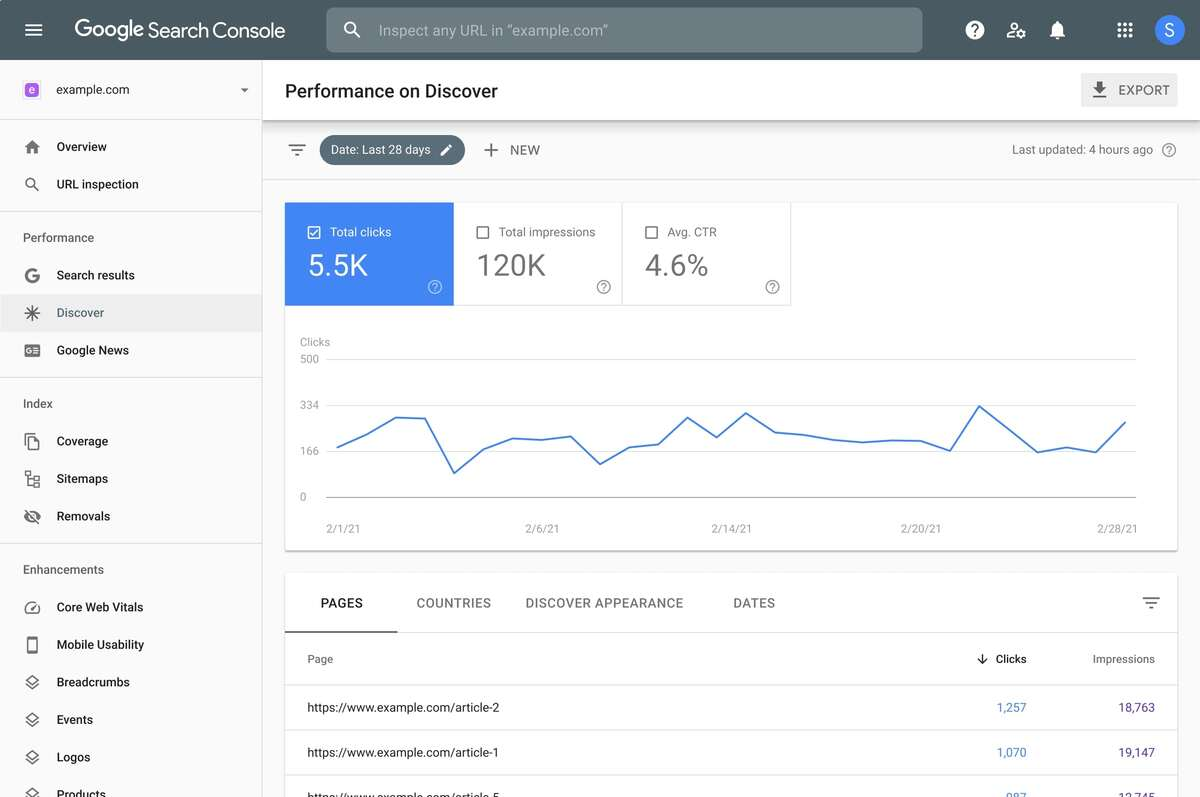 Source:
hellowork
In the "Performance" section under the "Search Appearance" tab, you can also see which rich results drove clicks and impressions. 
The result after submitting your URL to the Rich Snippet Test tool
The test results cover the following aspects: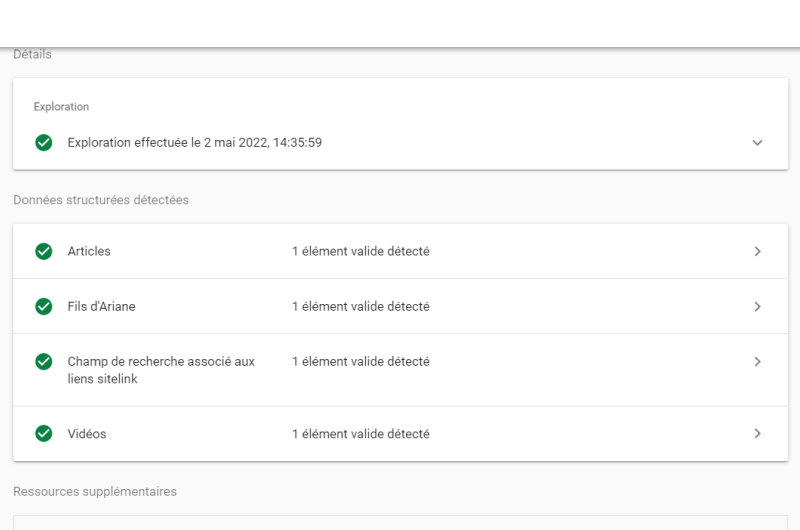 URL Status
The tool can report one of the following status values ​​for a tested URL, where N depends on the number of items found.
 No element detected;

 N valid items with detected warnings;

 N valid items detected: All have warnings;

 N valid items detected: Some have warnings;

 N elements detected: Some are invalid;

 N invalid items detected;

 The URL cannot be crawled;

 Structured data with syntax errors detected.
By clicking on "View Tested Page" you will be able to see its HTML code, screenshots of its appearance and more information.
Crawling
This section indicates whether the defined user agent is allowed to crawl the URL. Otherwise, Rich Snippet Test will fail to test it.
Detected Elements/Structured Data Detected
The tool displays the structured data elements found on the page. It lists all items found on your page, whether good, with warnings or errors, or indecipherable.
Note that you can share your test results using the Share tab and it is fully compatible with Search Console reports.
In short, this tool will allow you to detect elements of a web page that are eligible for Google rich snippets.
Videos : Rich Results Test
Images : Rich Results Test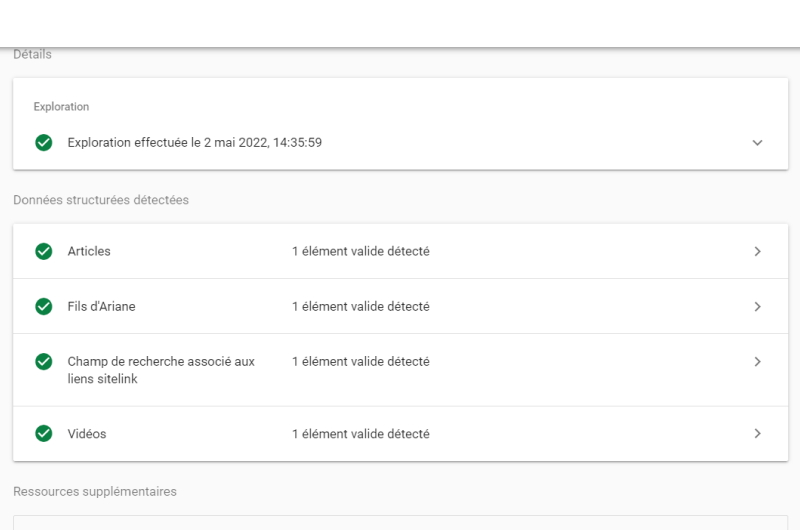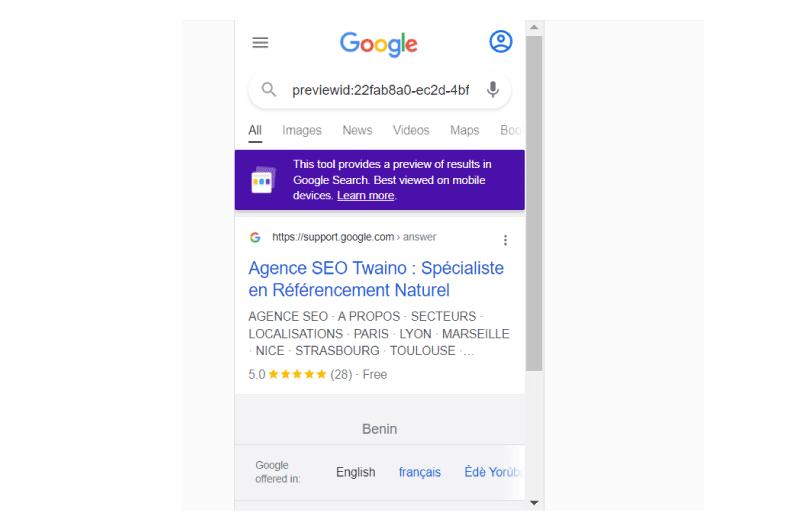 Company : Rich Results Test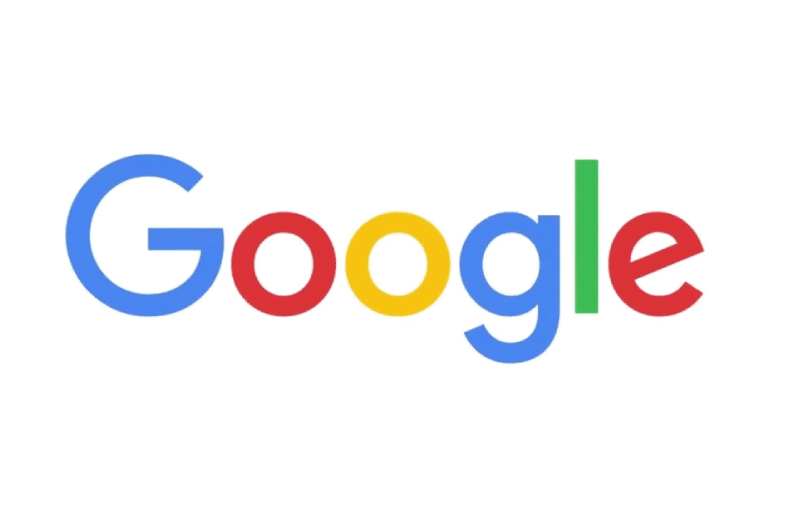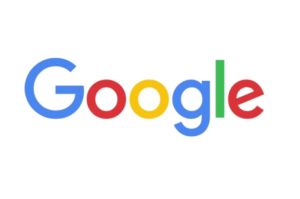 Google is an American company, founded in 1998 by Larry Page and Sergey Brin. It specializes in the provision of technological services and has grown in Silicon Valley in California. Since 2015, Google has been a subsidiary of the Alphabet company with Sundar Pichai as CEO.
The Google company created the Google search engine, which is one of the most widely used in the world. The latter is highly appreciated for its ability to offer many relevant results to the queries of its users. Apart from its search engine, the Google company has many other subsidiaries which are:
YouTube;

Speaktoit;

Kaggle;

Google Ad Mob;

looker;

etc
Each of these subsidiaries offers various and varied services. 
Contact : Rich Results Test
Social Media : Rich Results Test
Others Tools : Rich Results Test
Alexandre MAROTEL
Founder of the SEO agency Twaino, Alexandre Marotel is passionate about SEO and generating traffic on the internet. He is the author of numerous publications, and has a Youtube channel which aims to help entrepreneurs create their websites and be better referenced in Google.