Prioritize and Create Content | Search Response
Short description : Prioritize and Create Content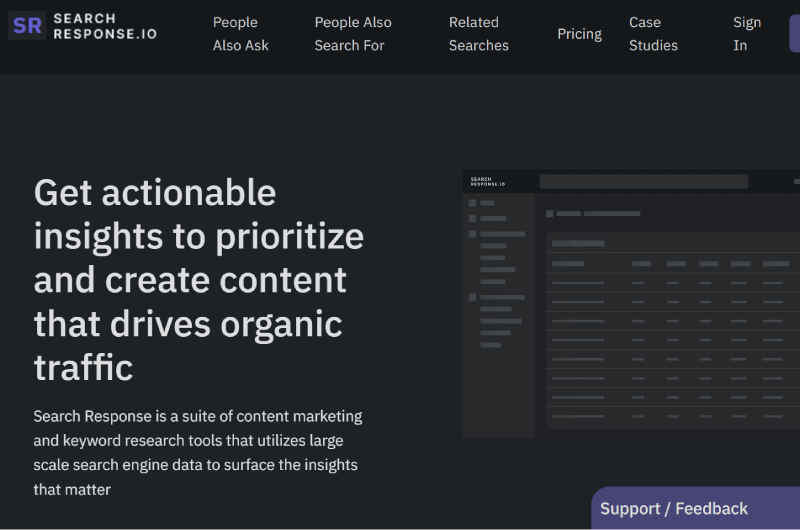 How about getting actionable insights to prioritize and create content that drives even more organic traffic to your website? Try the Search Response tool.
Long Description : Prioritize and Create Content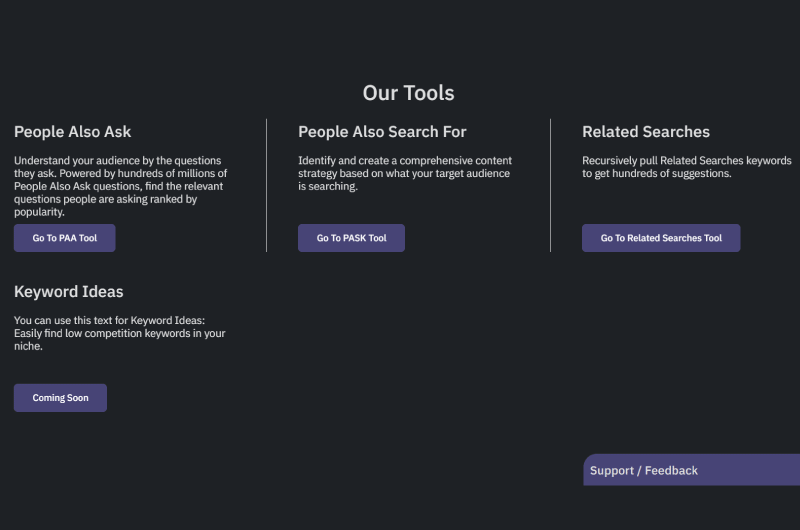 Search Response Description The Search Response 
is
tool
a suite of keyword research and marketing tools.
It uses data from large-scale search engines to bring out important information as well as indications of the keywords that Internet users could use to find the content you offer. 
So, as a suite of tools, the Search Response platform offers tools relating to both: 
What your target audience is asking and what relates to your website through the questions they ask; 

What they are also looking for as content; 

The searches that can be associated; 

And finally get some keyword ideas. 
Who is the Search Response tool intended for?
In view of its purpose, which is the search for keywords with a view to obtaining high organic traffic, this tool seems to be perfectly suited to natural referencing professionals such as: 
Web developers, 

Teams in charge of SEO processes within companies; 

Or even solo entrepreneurs. 
Why should you use the Search Response tool? 
There are many reasons why you should try the solutions offered by the Search Response platform. Here I suggest you discover three of them. 
The first reason is that the Search Response platform is quite an intuitive platform that presents innovative and interesting solutions when it comes to keyword research. 
The second reason is related to the fact that it is well known to natural referencing experts who do not hesitate to share their experience and recommend it. 
Finally the third reason is that unlike many other similar tools, this tool can be used for free. All you have to do is simply register to take advantage of certain features. 
What are the features of the Search Response tool? 
As I just announced, the Search Response platform offers different tools. 
They are: 
The People Ask Also tool which allows you to search a dataset of over 150 million questions people ask to Google search engines that relate to 200 million words -keys; 

The tool people are looking for too: This is a tool that allows you to get similar keywords to your seed keyword. Usually made up of 6 to 8 keywords, these are generally presented to Internet users when they return to the results page; 

Finally, you have the related search tool which allows you to quite easily extract searches that have a link with your starting keyword. 
Note that each of these tools allows you to download your results in CSV format. 
How much do the solutions offered by the Search Response platform cost? 
The Search Response platform makes these tools available to you on the basis of a price offer that is spread over four plans. 
You actually have: 
The free plan

: This is a plan whose use does not require a credit card and which allows you to benefit from the tools of the platform to a certain extent; 

The "entrance"

plan: This plan is billed at $39 per month and gives you access to 200 requests and 1,500 rows per search and 40,000 rows per month for the people also ask tool and 200 searches for the people tool also ask and related searches; 

The "optimize"

plan: This plan is valued at $59 per month and provides you with 400 requested per tools and 5000 rows per search at the rate of 500,000 rows for the month regarding the tool people also request; 

The "pro" plan

: This is the last plan. It offers 800 requests per tool with 10,000 rows per search at the rate of 250,000 rows for the month for the tool people also request. 
How to use the tools of the Search Response platform? 
The three tools offered by the platform are easy to use. In reality, for each of these tools, it is simply a matter of typing a word or phrase and a location in the search bar, then launching the search to obtain the results. 
As a guide, here's what you can get from each tool: 
People also ask

: As you'll see, the results you see show you a variety of information. For example, you have the questions that people ask themselves, the URL addresses of sites that have written articles about these questions, the popularity of these articles, etc.; 
For

the people research tool too

, you can from a keyword or a URL and a location obtain results presenting not only the searches that people also ask for but also: the importance, the search volume, monthly search trends, cost per click, number of non-organic results in a SERP and percentage of hits in SERPs; 
Finally, for

the associated search tool

, you have from the choice of a keyword and a location the ranking of the results by order of priority, the monthly search volume, the monthly search trends, the cost per click, the list of results that are not organic in the SERPs as well as the ranking percentage of the keywords. 
You are now well informed for a good use of the SEO Search Response tool. Do not hesitate to use it as soon as you feel the need.
Videos : Prioritize and Create Content
Images : Prioritize and Create Content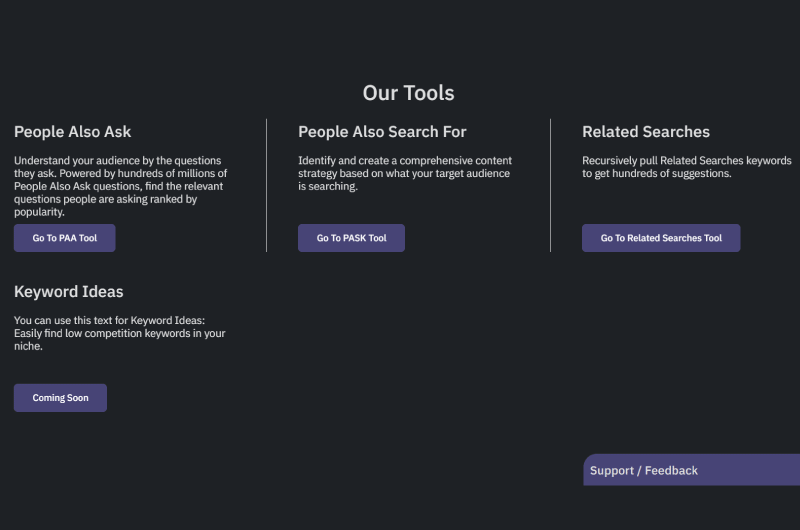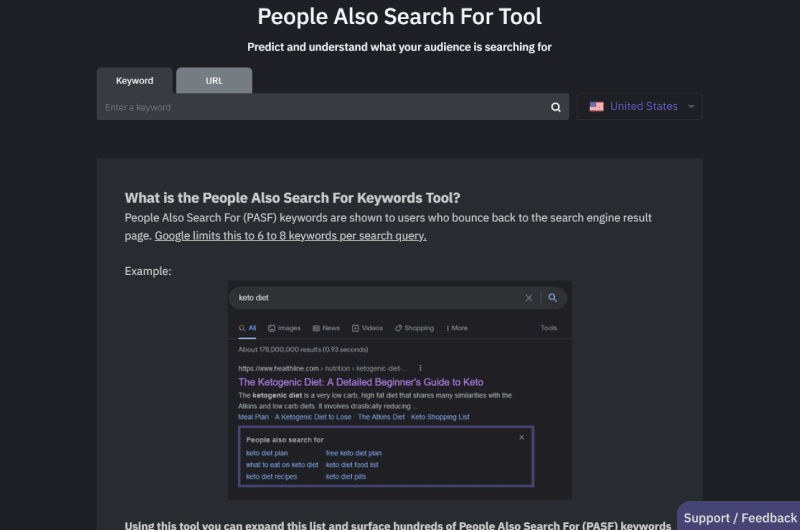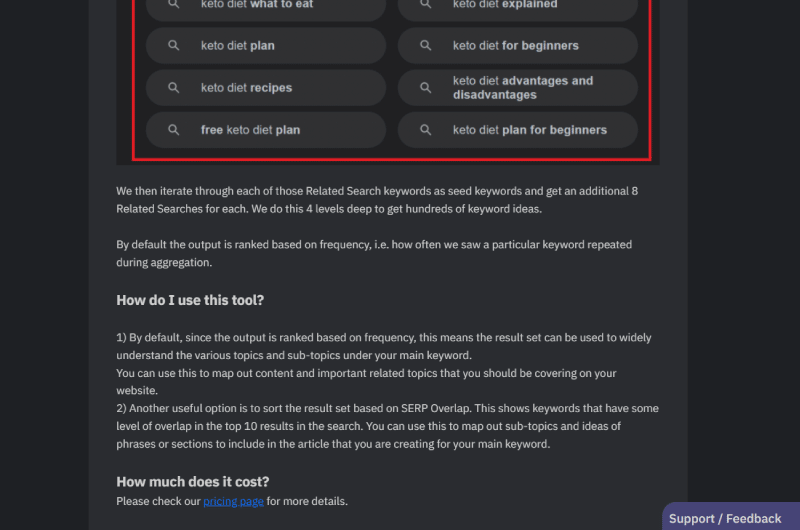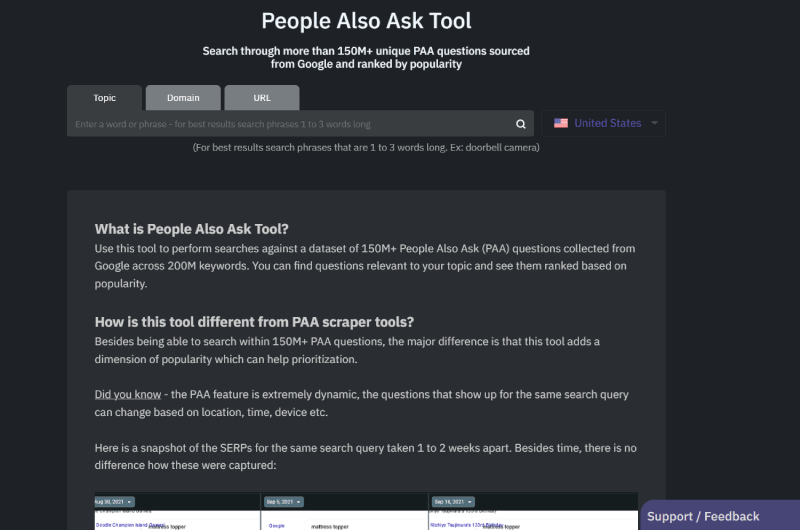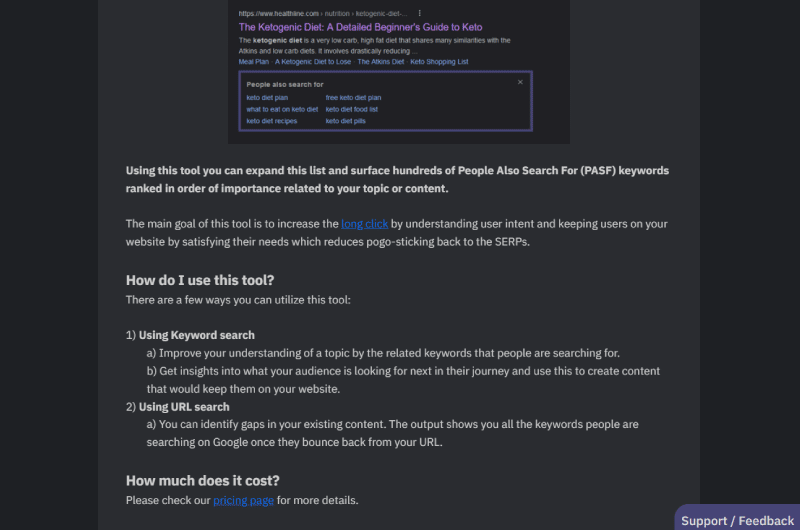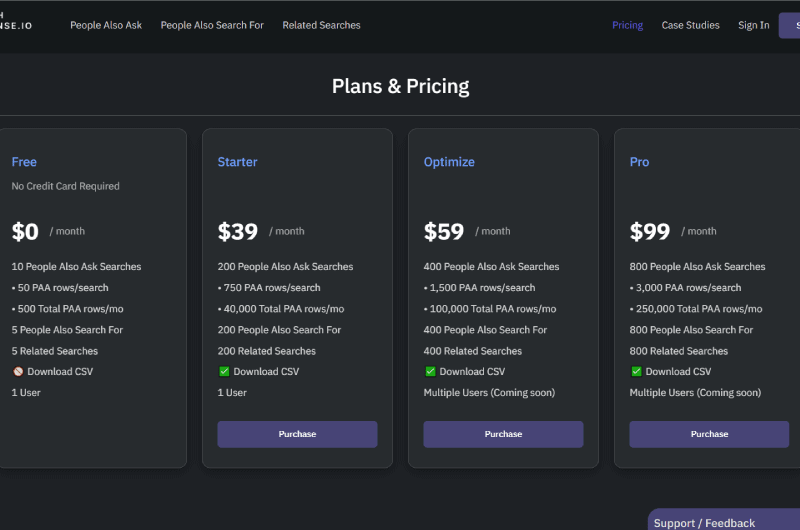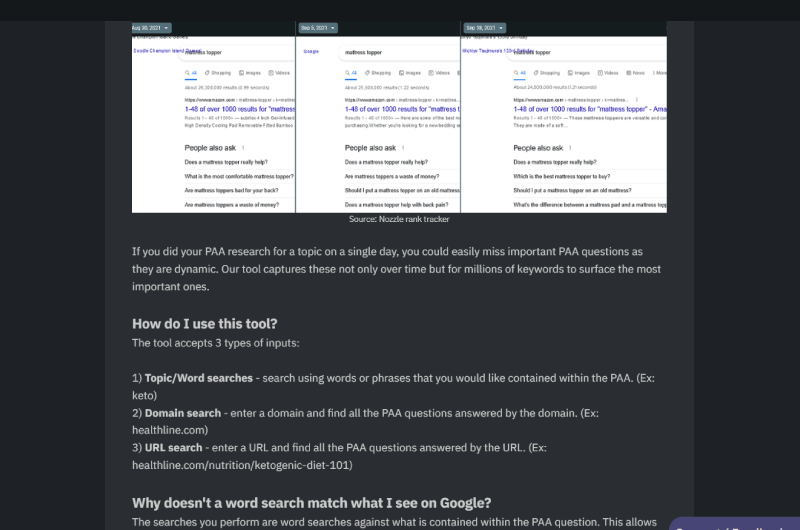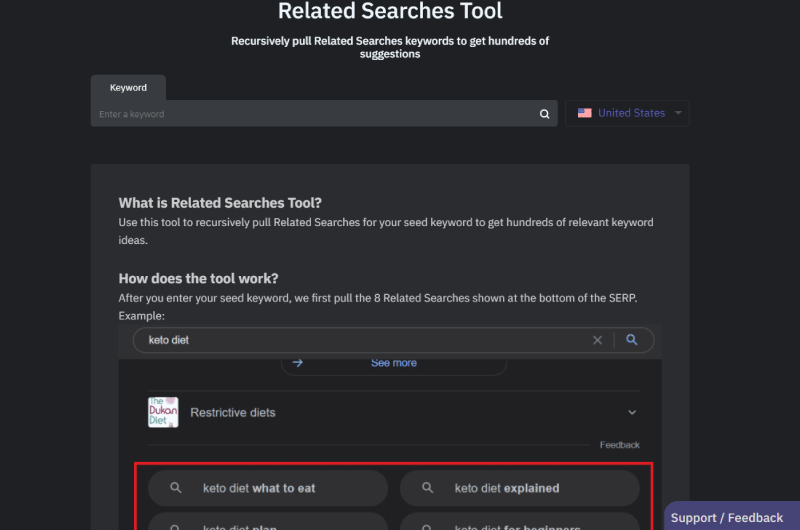 Company : Prioritize and Create Content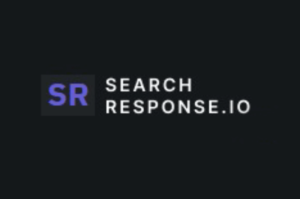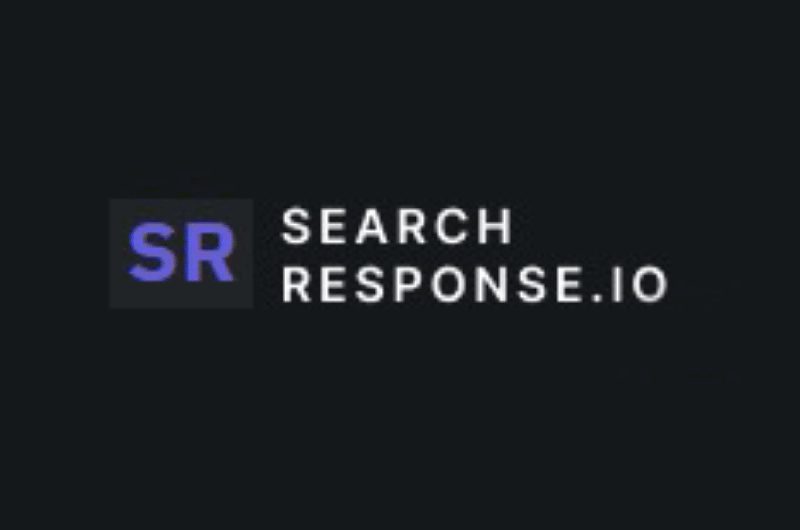 Search Response.io is owned by PAZ Search Response LLC, a company founded in August 2020. 
Search Response.io is actually a set of content marketing and keyword research tools. It is precisely a tool that brings out relevant information using search engine data to support you in your various marketing strategies.
So, to get important insights to better organize and design content that will drive organic traffic to your websites, Search Response.io can be the key.
It is therefore aimed at all digital marketing experts, SEOs, e-commerce site owners as well as VSEs and SMEs. The other tools that form the Search Response.io suite are:
People Also ask;

People Also Search for;

Related Searches;

Keywords Ideas (coming soon).
Contact : Prioritize and Create Content
Social Media : Prioritize and Create Content
Others Tools : Prioritize and Create Content
Alexandre MAROTEL
Founder of the SEO agency Twaino, Alexandre Marotel is passionate about SEO and generating traffic on the internet. He is the author of numerous publications, and has a Youtube channel which aims to help entrepreneurs create their websites and be better referenced in Google.