Find Original Topics | EZ Word
Short description : Find Original Topics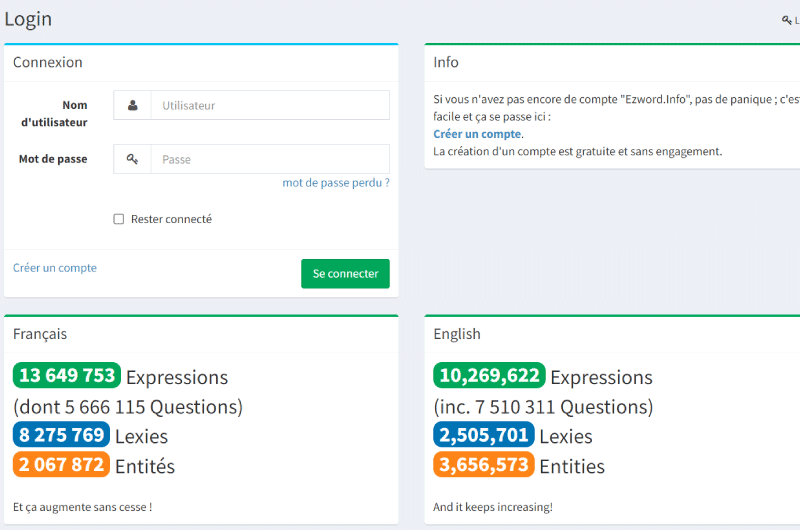 Generate good content ideas by using the Ezword.info tool to easily impose yourself in Google's SERPs.
Long Description : Find Original Topics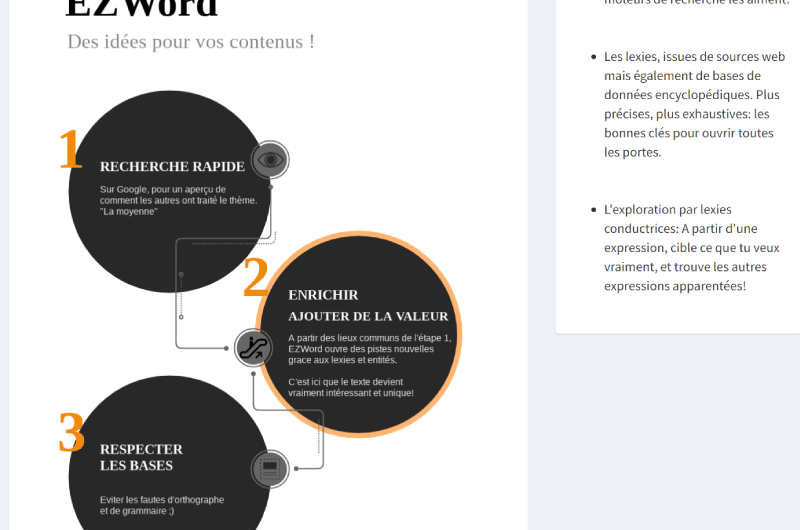 Description Ezword.info
Successfully writing authentic, error-free content is most often time-consuming. Between the search for ideas, the proper use of words and the need to stand out from others, writing web content remains a rather complex task.
Under these conditions, it is wise to make use of tools that will help you in writing step by step. This is the case of Ezword.info that I invite you to discover.
Ezword.info: what is it?
Ezword.info is a natural SEO tool that allows users to get ideas for writing their content.
More precisely, it is an SEO tool that aims to help you easily find various topics for the content of your blogs or your web pages.
Said subjects are mostly original. It is even quite convincing that you will not meet them anywhere else. Anyway, the content ideas offered by Ezword.info generally cover:
the words or expressions themselves;

lexies;

the study by conductive lexies.
About the first point, you should know that these expressions usually come from high volume queries. They are also taken from subjects concerning your niche of activity.
More precisely, these are expressions that search engine robots can quickly detect when you use them in your content. 
As for the lexies of the content idea generator, they come from web sources, but also from databases belonging to encyclopedias such as
Wikipedia
. They are clear, complete and meaningful. These are lexies that concern a large number of subjects.
Regarding exploration by conductive lexies, you just have to remember that from a given expression, you are able to target what you really want. This allows you to find other words or terms that are related to that phrase.
All this can improve your SEO for the simple reason that the tool will help you write original and concise content. This will help you rank better in the SERPs.
As such, the Ezword.info tool is aimed at SEO professionals, but also at digital marketers. But how to access its service?
Naturally, to access the Ezword.info service, you must connect to its site. To do this, click on the URL
https://ezword.info
. You will be automatically redirected to its interface.
Registration for your Ezword.info user account
Before accessing the different functionalities of the tool, you must register and for this, the creation of a user account is mandatory. Registration is completely free. Just click on this link
Register (ezword.info)
.
This will take you to a new page as follows:
On the page, you only have to fill in the information requested by the tool. This is your:
Username

Email

New password
After allowing the tool to access your information, you will receive a confirmation message telling you to check your email. If you haven't received an email, try checking your Spam.
The email in question that you should receive is a link that will redirect you again to the interface of the tool.
At this time, you must re-enter your
User Name
and your
Password.
Once connected, you will arrive on the following screen. This is your account home.
And it is this that will allow you to have full access to the different options offered by the tool. However, remember to update your profile in the "My profile" tab of the main menu of the account. This will allow you to subscribe to the subscription.
Pricing of the Ezword.info service
The prices offered by EZword.info relate to a system of daily and monthly quotas. This alternative is proposed to avoid the plundering of their database. That said, the service leaves some flexibility to users for normal usage.
Although the rates for the Ezword.info service are offered at the editor's level, this does not prevent said rates from being modified at any time without notice.
Ezword.info actually offers two subscriptions which are the "Easy" subscription and the "API" subscription. Each of the subscriptions provides access to the same options, but with a few differences.
Indeed, with the "Easy" subscription you are more limited in terms of volume than the "API" subscription. In addition, access to the Ezword API is only guaranteed with the API subscription.
The "Easy" subscription costs 25 euros excluding tax per month, while the "API" subscription costs 125 euros excluding tax.
In addition, the prices are displayed excluding taxes because the tool is aimed at professionals. Therefore, if individuals wish to have a tax-inclusive rate, they must submit a request indicating their country of residence. This is necessary for the calculation of the VAT.
But how does the Ezword tool help you in writing your content? I'll show it to you right after.
How does Ezword.info support you in writing your web content?
Some users testify to the effectiveness of the tool since its assistance in writing is done step by step. More exactly in three steps here:
quick search;

enrichment or adding value;

consideration of basic editorial rules.
Here is a quick overview of what these different stages relate to.
The quick search allows users of the tool to get an idea of ​​how others, perhaps your competitors, have treated a particular topic on Google. Thus, having some idea of ​​how, you will have the opportunity to review your SEO strategy.
At the stage of adding value, you should know that the tool will offer you expressions related to what others know about the theme. Each of these expressions constitutes lexies and entities that will allow you to better deepen the subject.
As you already know, a single expression can lead to several others. With this tool, you will see that the field of possibilities is vast. This highlights the editorial work you have started.
The last step is the one that guides you through the French grammatical and spelling rules. The Ezword.info tool has a built-in proofreader that makes your content more interesting and flawless.
For more details on how to use the tool, you can click on this link:
ezword.pdf
.
Videos : Find Original Topics
Images : Find Original Topics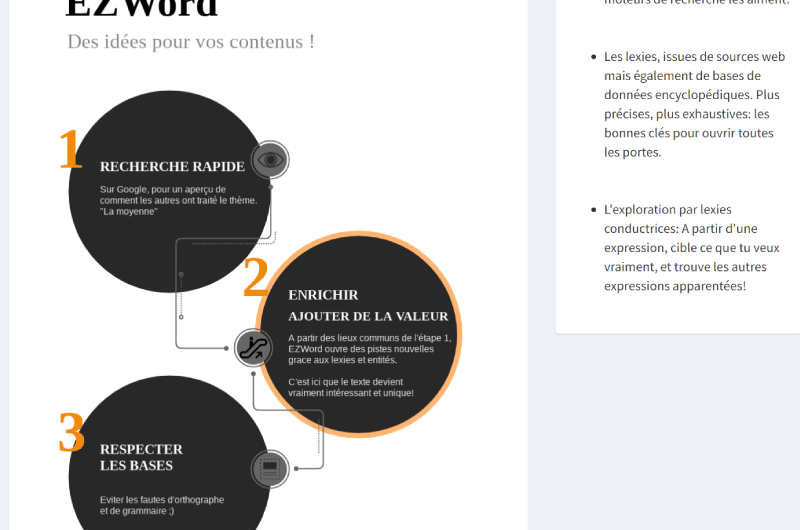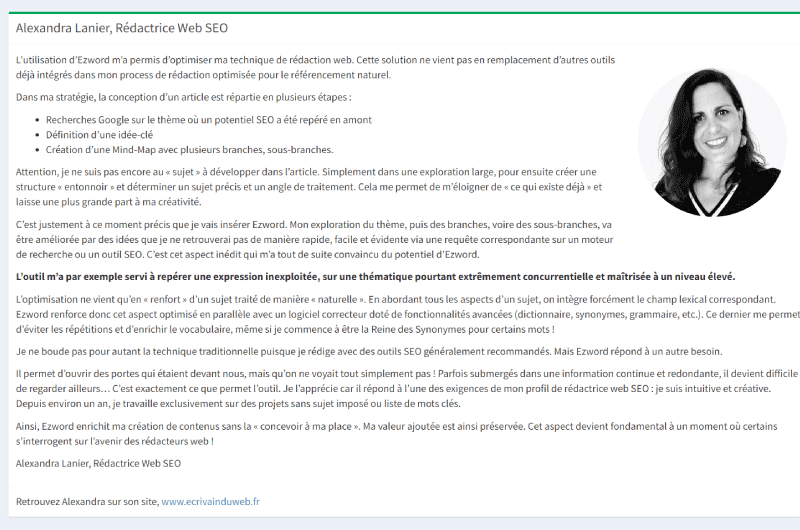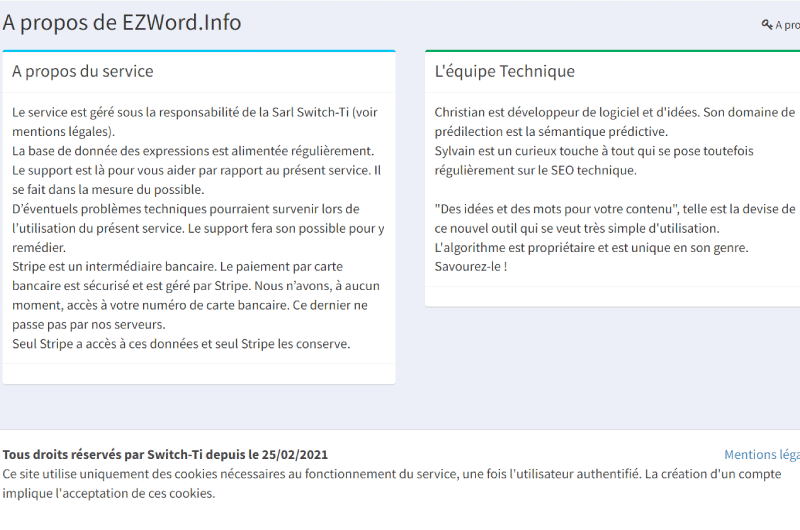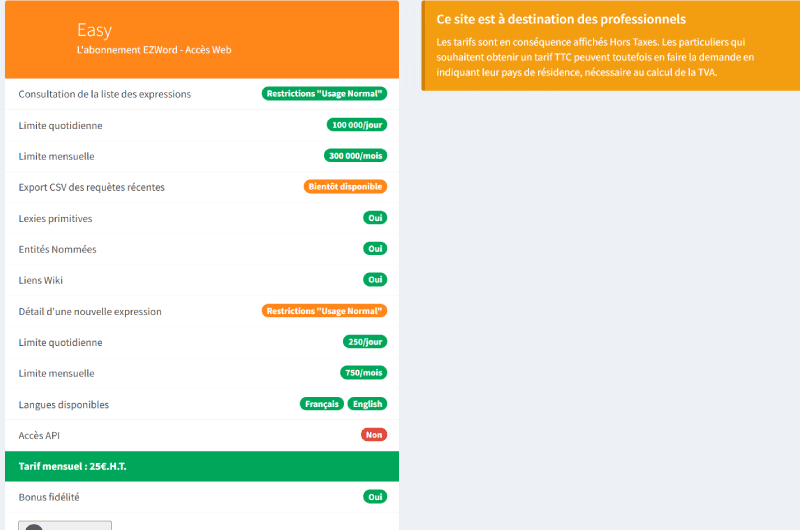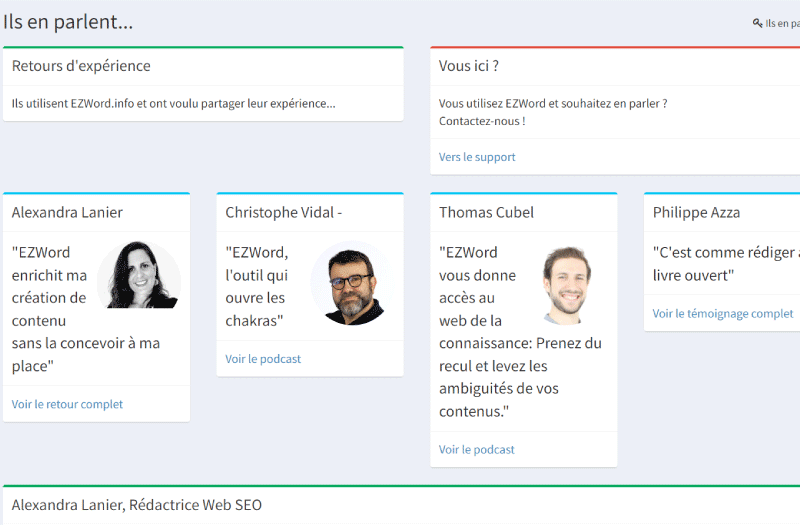 Company : Find Original Topics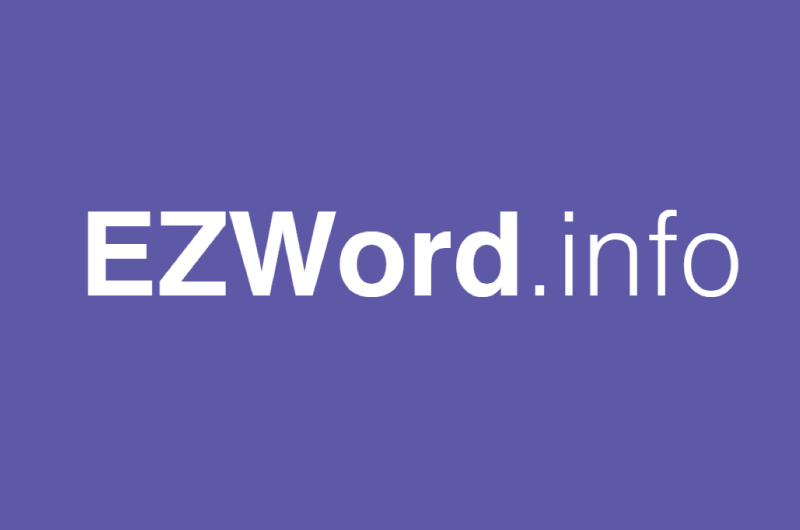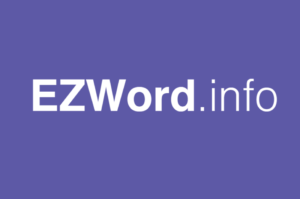 Ezword
is a company that offers content ideas to website creators. Its platform is edited and developed by Sylvain Wyckaert, publication director.
This company provides its users with a free online tool called "EZWord.Info". This allows them to have ideas and words that facilitate the writing of articles. 
From this tool, it also allows:
To improve the referencing of a website;

Generate more traffic;

To create relevant and original content;

Etc. 
In fact, these services offered by this agency are under the responsibility of Switch-Ti, a sole proprietorship with limited liability (EURL). All this makes it possible to write quality content and optimize it on the web. 
Contact : Find Original Topics
Social Media : Find Original Topics
Others Tools : Find Original Topics
Alexandre MAROTEL
Founder of the SEO agency Twaino, Alexandre Marotel is passionate about SEO and generating traffic on the internet. He is the author of numerous publications, and has a Youtube channel which aims to help entrepreneurs create their websites and be better referenced in Google.