Optimize content | Contentbird
Short description : Optimize content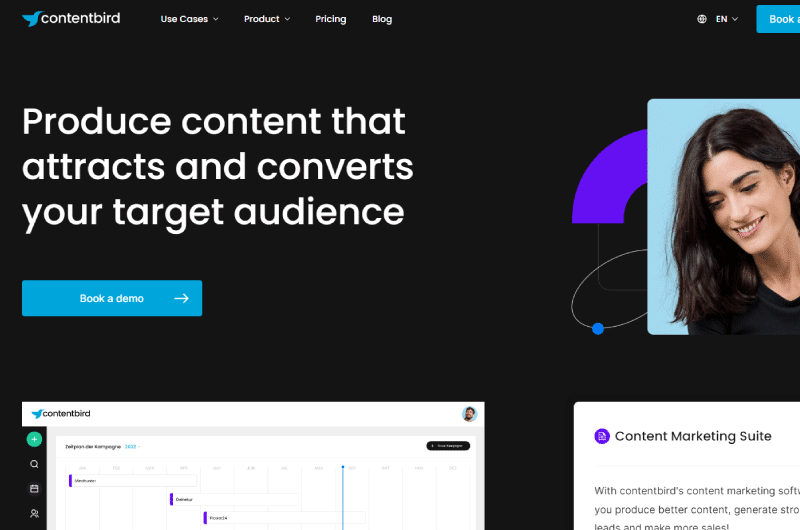 Contentbird is a marketing software that allows you to plan, create, distribute and analyze the contents of your pages. Alternatively, you can easily map the entire process around content into one from the same tool to increase your marketing ROI, generate leads and improve organic web page visibility.
Long Description : Optimize content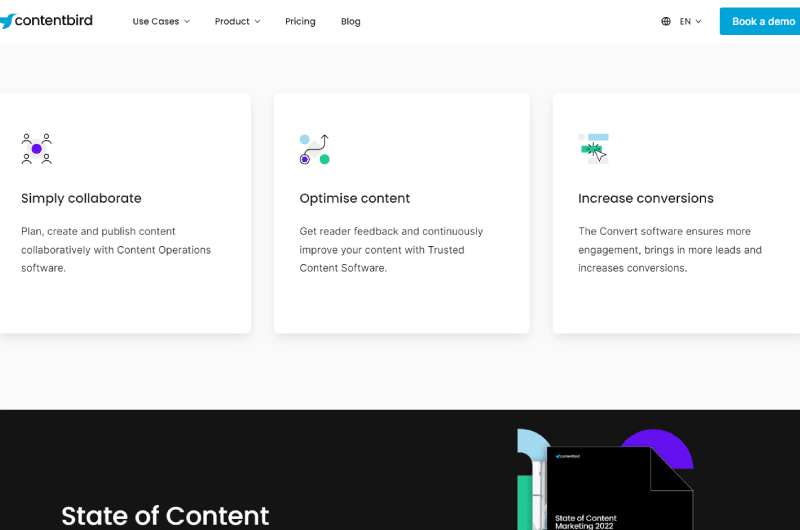 The best content impresses people who search the Internet as well as search engines.
To create this kind of content, you need to carefully follow certain steps and factors so that it meets the right expectations. 
This is exactly what the ContentBird allows you to do so that you can create content that is likely to go viral.
To understand how this tool works, here are the steps it outlines for creating content:
Researching keywords and topics
Optimized content is based on high-potential keywords and topics relevant to your target audience.
For this, Contentbird offers four different features that will allow you to prepare so that it performs:
Keywordhunter : It is a keyword research feature that works like Google Keyword Planner. When you enter your main term, the tool suggests relevant keywords followed by the information you'll need like search volume, CPC, etc. In addition to this, you can infer the ranking ease of certain keywords;
W-Questions: Wh-Questions is the feature that allows you to identify the most frequently asked questions about the keywords your content is targeting. The idea is to help you match your content to the search intentions of the users you are targeting.
Sitehunter : This feature allows you to detect in advance potential sources, high authority domains that you can cite in your content. The tool therefore presents you with a list of websites according to their popularity as well as their Alexa ranking. You should also check if your competitors have already obtained links from the sources you are targeting;

Topic Alerts: This feature allows you to monitor certain search terms on search engines. You can automatically receive notification when your term is mentioned in a search.
Planning and creating content 
When you go to the content tab on the planning dashboard, you can see all of your ideas created with information that indicates how relevant they are.
It's a range that also allows you to search for content ideas if you don't have any yet.
In this same tab, you can discover some other options such as:
Text commands by messages: This simply means that Contentbird gives you the possibility to access the Textbroker platform directly from your dashboard;

Content management and deadlines & author: These columns gather information about your order, the expected delivery date and the writer to whom you have entrusted the writing of your content;
The planning tab gives you a fairly rich dashboard after all.
What's even more interesting with the content schedules feature is that you can already get an estimate of the value of your content.
When you plan your content correctly, the tool relies on the information you have filled in such as keywords to predict the level of optimization and the quality of your content that you are preparing to write.
In addition, the planning tab takes into account the resources needed for effective link building.
You will have in view all the steps of the link building procedure in terms of intellectual and monetary efforts.
Once you think you're ready to take the next step, you can start dictating your text.
At this stage, here are the options available to you:
Content editor: The tool offers you an editing environment where you can write your article, format it as you wish;

Briefing & Ideas: It works like Google doc, it allows you to write down the tasks you are going to do as well as some content ideas;

WDF*IDF analysis: Here the tool once again recommends how and which keywords to use in your text. They tell you if the keywords you already have at your disposal are really enough to create well-optimized content;

Text analysis: In this tab, you can know the number of words written, as well as the estimated reading time. You can also see which keywords are still missing and what you can linguistically improve for better optimization. There is also a correction mode that helps you optimize the content and then the final result is presented in the form of the well-known Flesch index readability index;

Input box: Right at the bottom of your editor, you can access a collection of resources like websites or PDFs, related content, news, videos, W questions, and top 100 search results. So you won't have to leave your editor each time to find information elsewhere, you have everything at your disposal.
In any case, the tool offers a favorable environment to create rich and optimized content for search engines.
Content Distribution
Having written, optimized and uploaded your content, you now need to think about how to promote it.
For this, the distribution feature of Contenbird offers options such as:
Sources: Here you find sites with good reputations to collect email addresses to contact the owners in order to make a partnership; 

Communication: If you already have a mailing list, all you have to do is let your audience know about new content posted on your website. Contentbird is a pretty smart tool in this case, as it not only lets you manage email templates, but also automatically sends personalized reminder emails if you don't get a response within a specified time;

Contacts and network of pages: Here, you can use your choices to sort your contacts by site or by email. This allows you to form a good network.
Analysis of content, links and rankings
After the stage of promoting your content, you can now analyze it to finally see what it wants online.
For this purpose, the analysis functionality offers you information on the average Google ranking of all your content as well as the ranking distribution of individual pages, the status of backlinks, information on the visibility of keywords stored.
So you can estimate how difficult certain content is to rank high and which pages you need to review in terms of optimization.
Additionally, you can get a summary of how popular each of your web pages are in terms of backlinks.
Overall, Contentbird is an impeccable tool that you can use in your content creation processes.
Videos : Optimize content
Images : Optimize content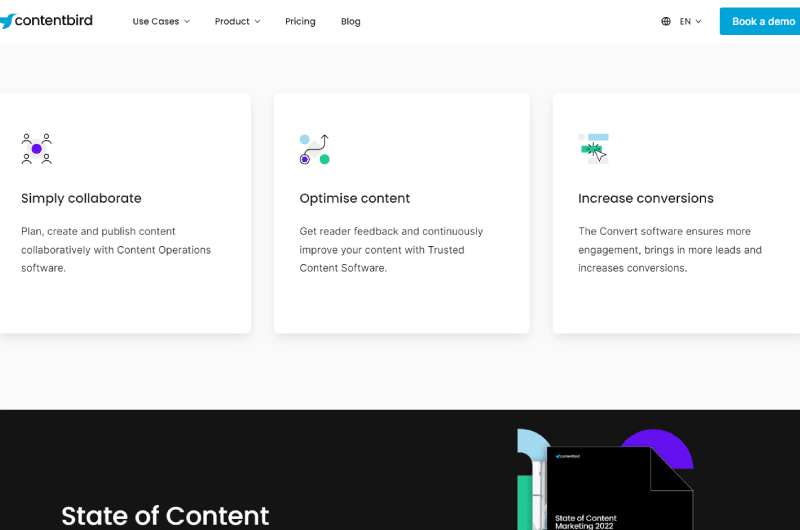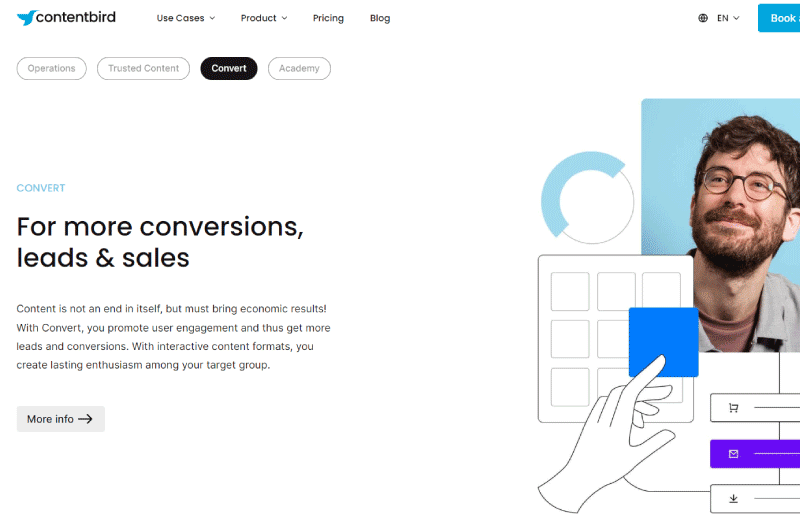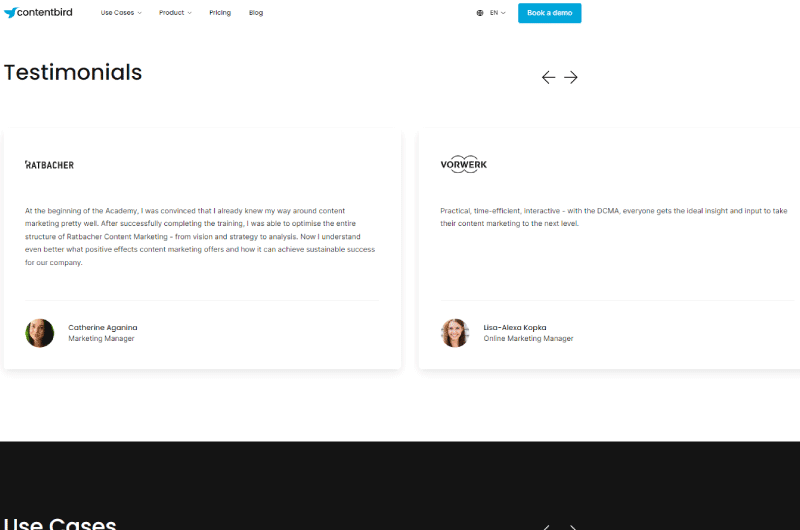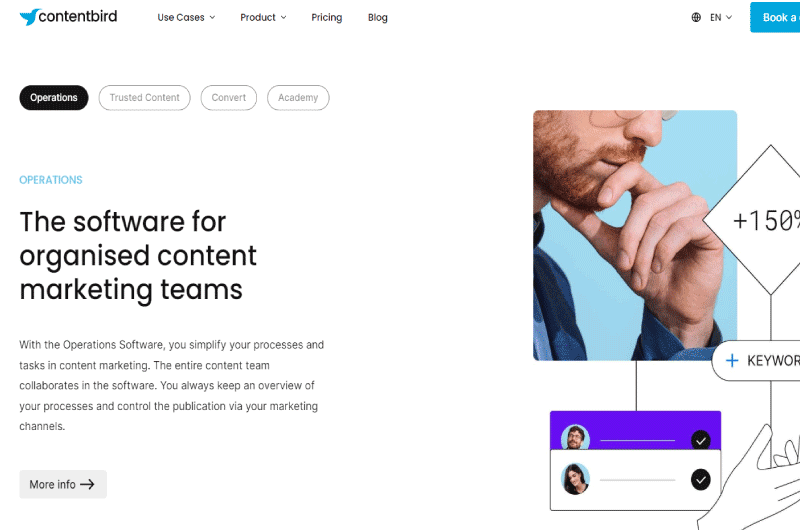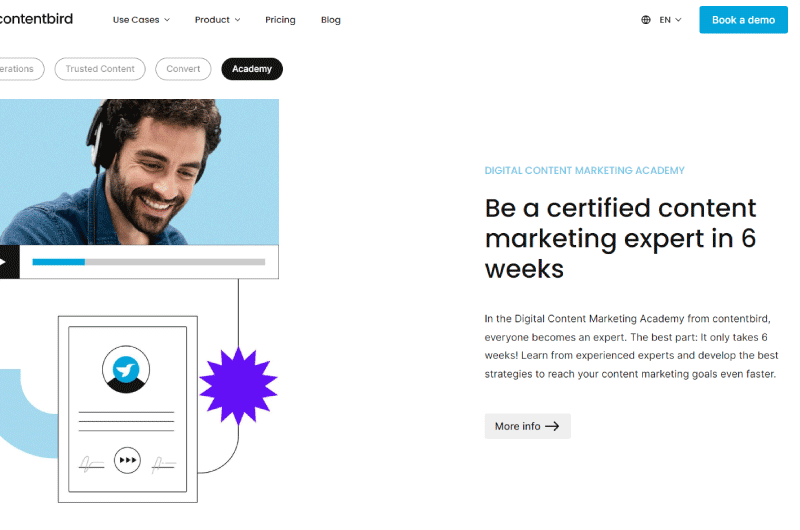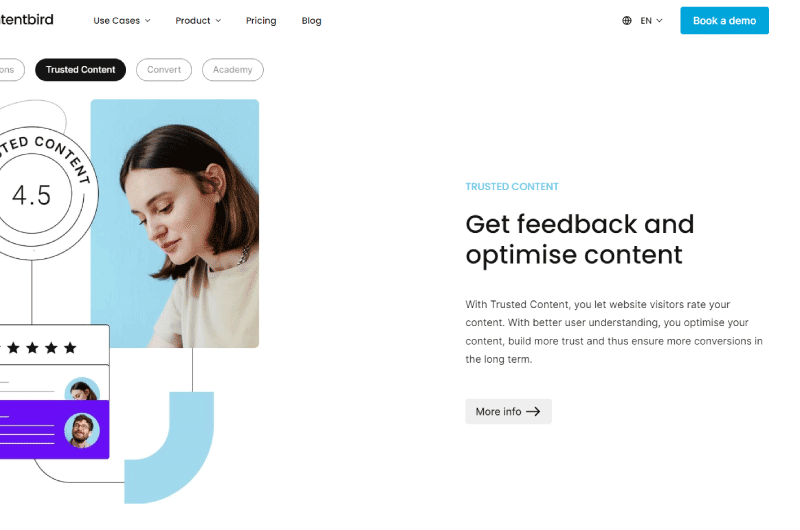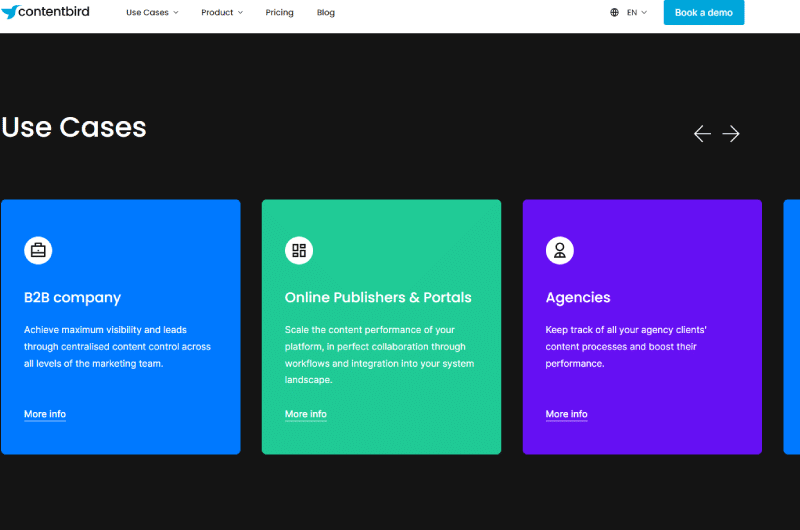 Company : Optimize content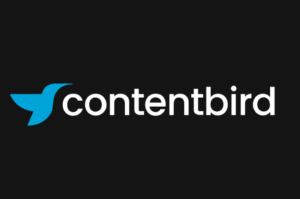 Contentbird is content marketing software that lets you produce great content and generate leads. The tool also allows you to make enough sales from your website.
Through Artificial Intelligence, Contentbird intervenes in your content marketing by simplifying your SEO process from these different features. Thus, with the tool you can create interesting content and convert your target audience into a loyal customer faster.
It is precisely a platform that improves your ranking in search engine SERPs. Contentbird is therefore aimed at all digital marketing experts, e-commerce site owners, but also SEO and marketing agencies.
Contact : Optimize content
Social Media : Optimize content
Others Tools : Optimize content
Alexandre MAROTEL
Founder of the SEO agency Twaino, Alexandre Marotel is passionate about SEO and generating traffic on the internet. He is the author of numerous publications, and has a Youtube channel which aims to help entrepreneurs create their websites and be better referenced in Google.