Meta Inspector | Meta SEO Inspector – Chrome (Extension)
Short description : Meta SEO inspector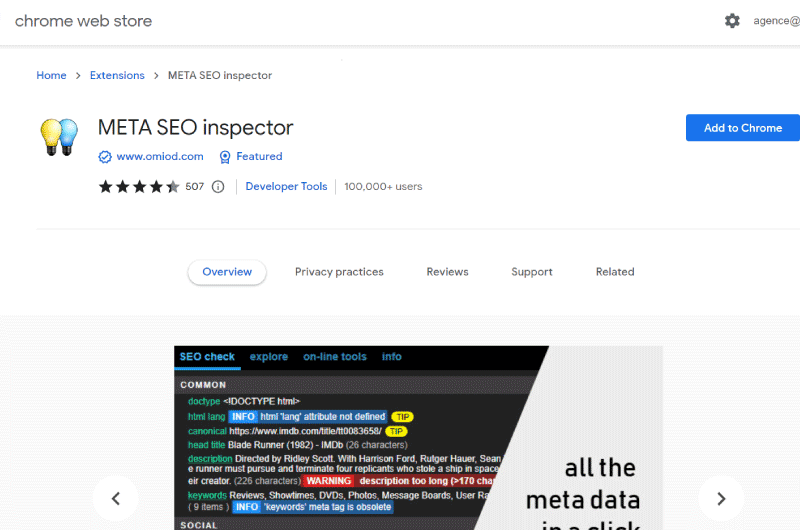 If you need a tool to easily optimize the metadata of your web pages, here is META SEO Inspector.
Long Description : Meta SEO inspector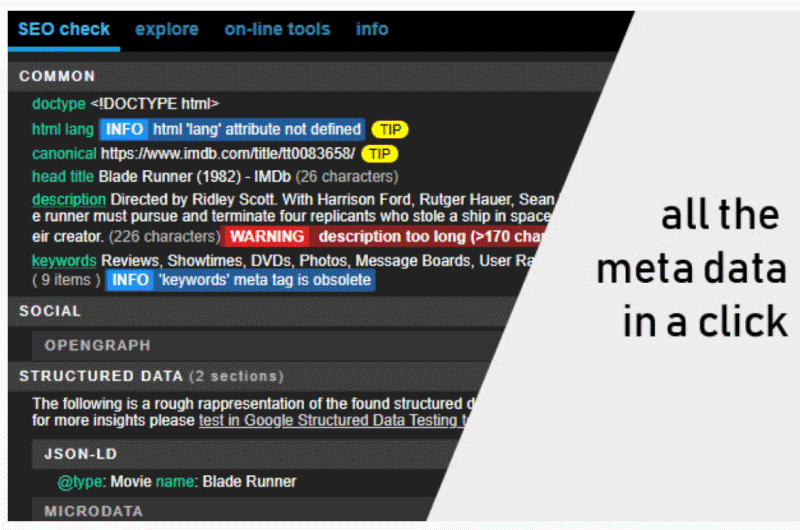 META SEO Inspector is a software implemented by the company
Omiod
. It is a digital company that has existed since 2003 and which offers SEO tools in the form of an extension but also browser games. 
There are two SEO tools: the Meta SEO inspector and the SEO SERP 2. 
The first allows you to inspect any web page in just one click, while the second facilitates the analysis of the results of research. 
In this article, I introduce you to the META SEO inspector. 
Who is the META SEO extension intended for? 
As an SEO tool, it is clear that the META SEO extension is primarily aimed at web SEO specialists as well as web developers insofar as they must, as part of their work, check that they respect the Google guidelines for optimizing sites for search engines. However, besides these professionals, this extension can also be used by anyone curious to know the properties of a web page. 
Why should you use the META SEO Inspector tool? 
One of the reasons you will be interested in this extension is that it is a tool that offers the following features: 
One-click access to your web page metadata; 

Information on what is wrong and what is missing; 

The possibility of correcting your site or studying competitors; 

Copying values ​​and meta tags to the clipboard; 

The ability to print and export audit and analysis reports as well as the ability to translate into many languages.
What are the features of the Meta SEO Inspector extension? 
In terms of functionality, remember that the META SEO Inspector extension allows you to view the HTML code of any web page. Apart from that, it must be said that the extension basically offers SEO and SMO audit functionality which includes: 
Basic page properties which should not present any issues; 

The social network configurations which includes the properties of the social networks registered on the web page; 

The properties of structured data; 

Information about the layout, headers, anchors, shape images and HTML code used on the page; 

You also have information on the links contained on the page with their different properties. 
Apart from these functionalities which provide very interesting information on the properties of the web page of your website, there are additional functionalities which include the following options: 
External resources: These are elements loaded from from other locations and which allow you to add other features or follow the pages of your website; 

Internal resources; 

Advice for good use of resources; 

Page verification information; 

Information about the content manager you are using. 
The tool also provides you with other online tools to help you get even more information about your site's web page. These tools are grouped into four categories, namely: 
Testing tools: in this compartment you will find tools such as Alexa, majestics SEO, Semrush

Tools for testing at the level of social network platforms: you will see tools at this level like sitechecker, web.dev measure, Open graph object debugger, etc. 

Security tools: Among these tools, you have Google safe browsing, mcafee siteadvisor, WOT and Norton safe web. 
The extension also offers a feature that allows you to export analytics information from your web page. 
What is the cost of using META SEO Inspector? 
The META SEO Inspector tool is a completely free tool. 
This will therefore mean that you will pay absolutely nothing before having access to all the information that this extension can provide by analyzing your website. 
How to use the META SEO Inspector extension?
If this extension interests you and you plan to use it, here are some indications on how you can use it. 
In fact, first of all, you just have to go to the chrome extensions web store to find the META SEO Inspector extension and add it to your browser. Once the extension has been added, all you have to do is activate it to display it on your browser's menu bar. 
You are now ready to use it. All you have to do is go to a web page and then click on the tool icon to launch it and have access to all the information and features that I have just presented to you. 
You now have all the information to install and take advantage of the features of the META SEO Inspector extension. 
So try it!
Videos : Meta SEO inspector
Images : Meta SEO inspector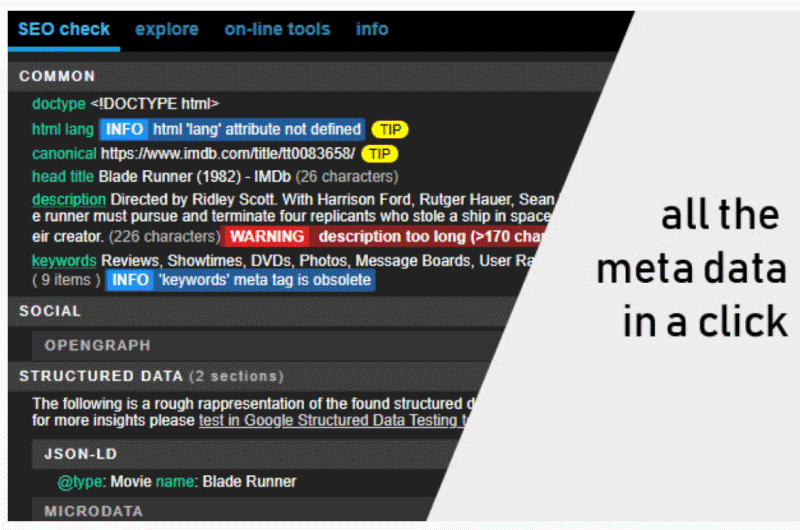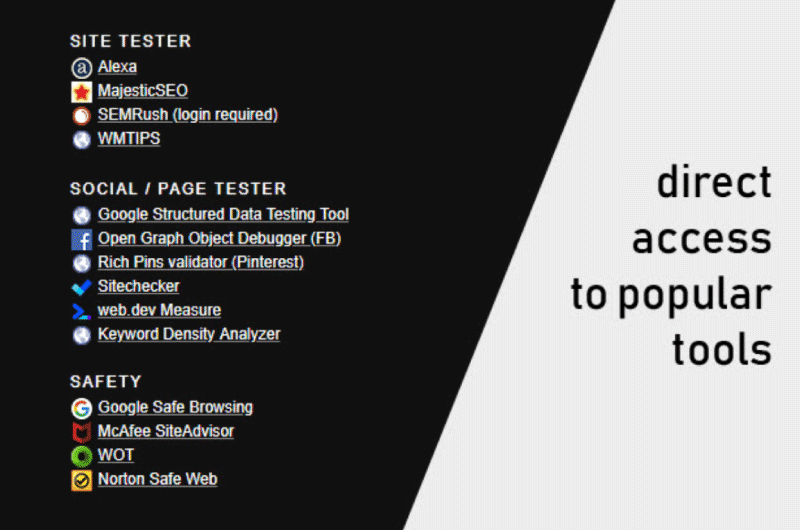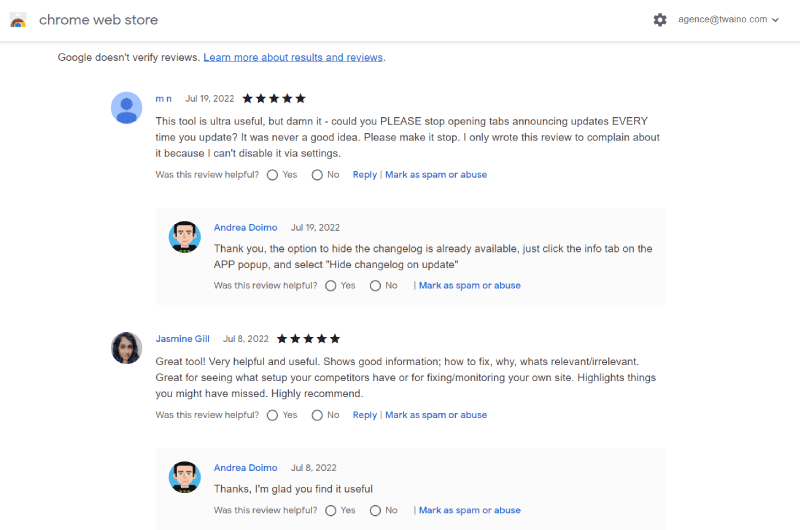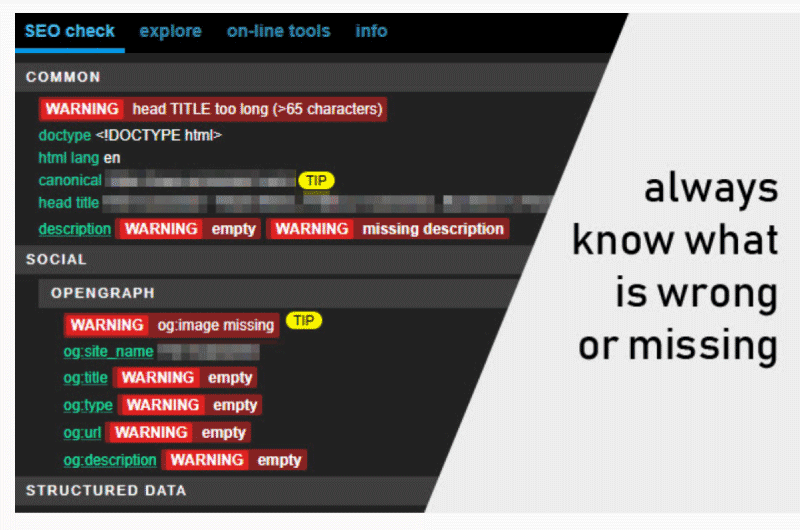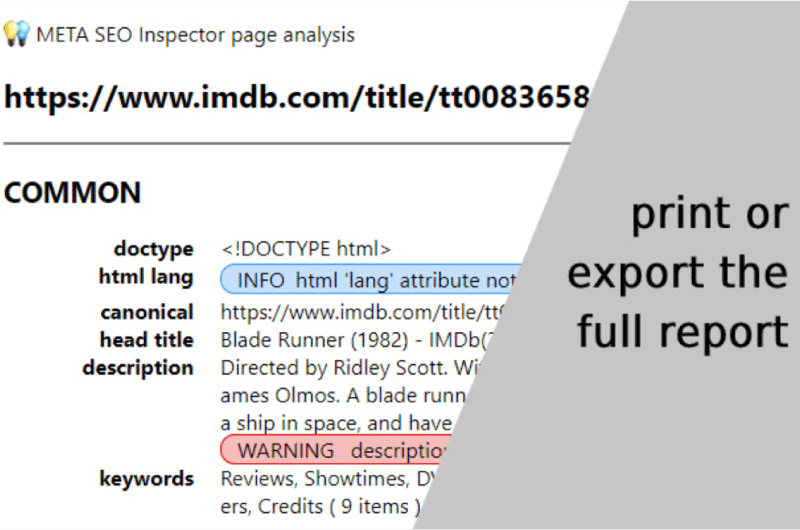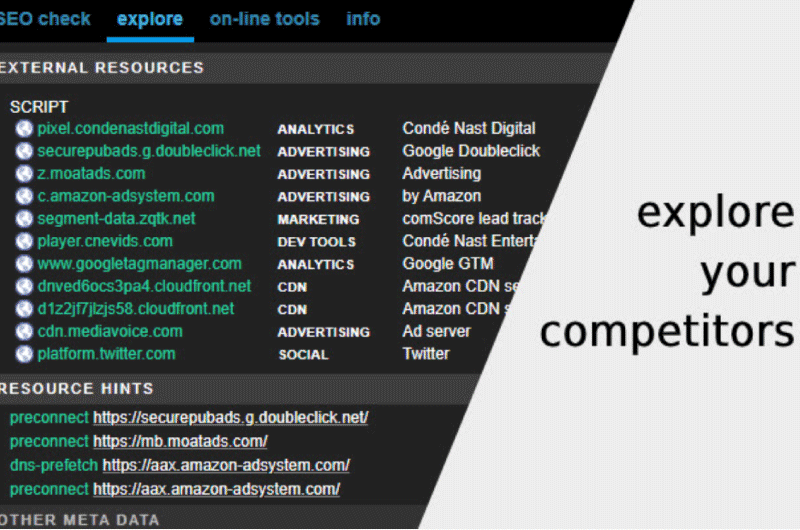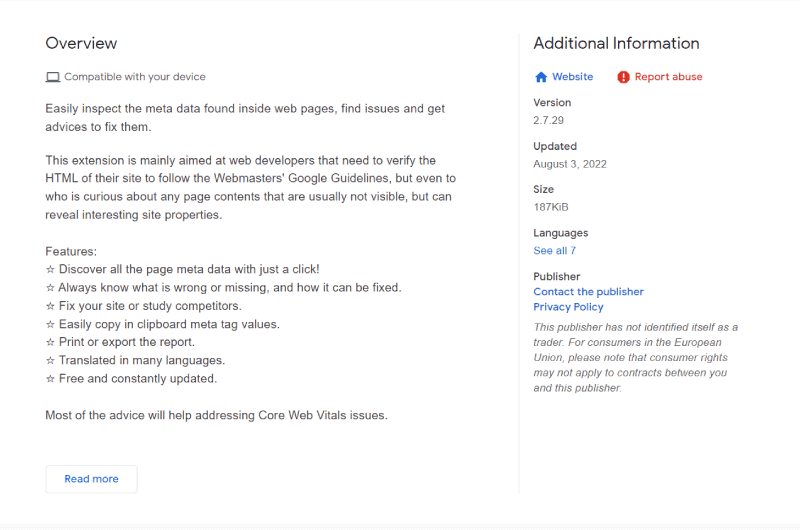 Company : Meta SEO inspector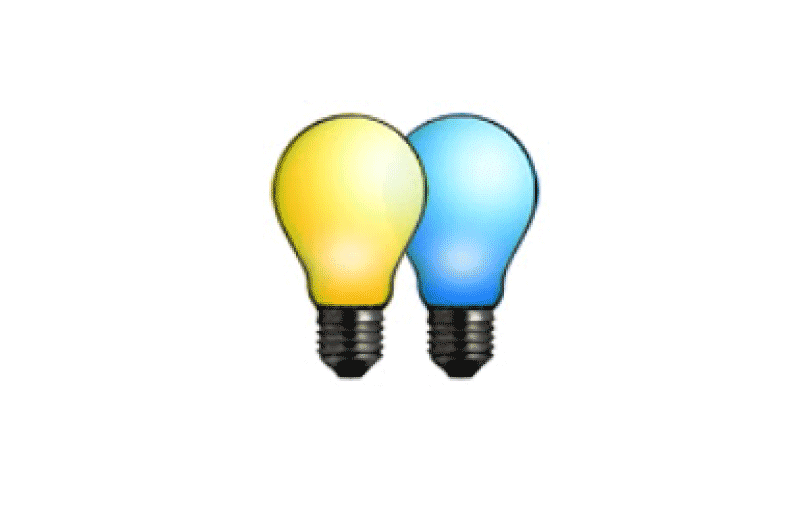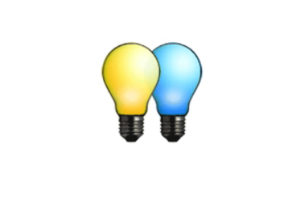 Meta SEO Inspector is a tool developed by Andrea Doimo since 2003. It is a Chrome browser extension that allows you to control in just 1 click the metadata that sometimes remain invisible during navigation.
Totally free and constantly undergoing updates, the Meta SEO Inspector tool is quite effective in that it allows its users to have full access to some popular tools like site testers or checkers. of security.
To use Meta SEO Inspector, just download and configure it in Chrome. After that, you will have free access to all its different features. The tool is therefore aimed at all digital marketing professionals, SEOs and SEO agencies.
Contact : Meta SEO inspector
Social Media : Meta SEO inspector
Others Tools : Meta SEO inspector
Alexandre MAROTEL
Founder of the SEO agency Twaino, Alexandre Marotel is passionate about SEO and generating traffic on the internet. He is the author of numerous publications, and has a Youtube channel which aims to help entrepreneurs create their websites and be better referenced in Google.