Performance Content | Dokey – Octopulse
Short description : Contenus Performants
Want to write optimized content 2 times faster. Discover Dokey, a tool that saves you time.
Long Description : Contenus Performants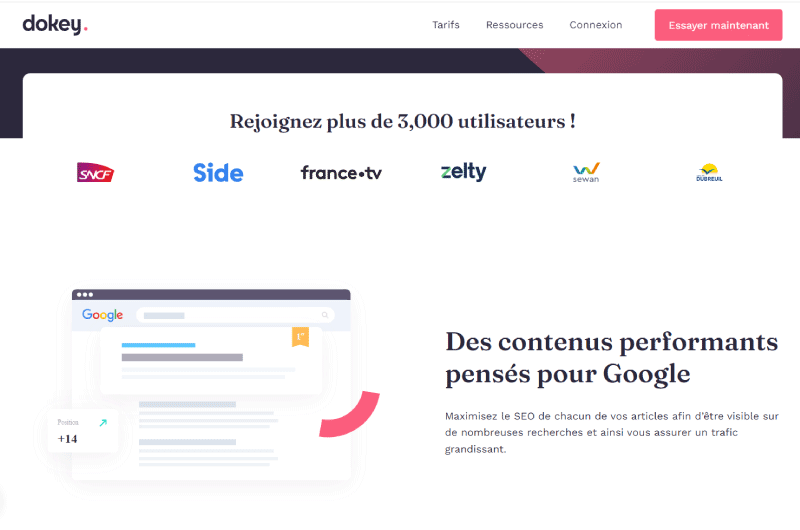 Dokey
While writing great content can drive organic traffic to your site, you have to admit that it takes up a lot of your time.
Finding content ideas that interest Internet users, researching keywords, doing in-depth research to appropriate the subject, writing content… these are all tasks that you must perform to create optimized content.
You should also use paid tools to find relevant keywords and analyze the content you have created to ensure that the content is indeed SEO friendly.
That's a lot, but it's the price you have to pay to rank your content better among millions of competing pages, or you won't get any traffic. This is what Ahrefs reveals after a study,
91%
of pages receive no traffic.
To make the content creation process easier, Dokey automates certain steps to allow content creators to write optimized content twice as fast.
It relies on a powerful algorithm that can analyze the competition and make suggestions. It also analyzes your content and provides you with an SEO score.
Through this description, we discover Dokey and its multiple features to write optimized content twice as fast.
What is Dokey?
Dokey
is a French tool that creates SEO optimized content and can now be used to create content in English.
With this tool, you can write optimized content twice as fast. It is involved in all content creation processes, from finding relevant ideas to analyzing your content.
One of the features that sets Dokey apart from similar tools is that it analyzes other sites and blogs that cover similar topics to yours to provide you with ways to improve your rankings.
It also tells you what people are looking for in your field, and can also give you ideas for new content to create if needed.
Dokey offers an intuitive and complete interface that helps you develop and optimize your content in an easy way.
Whether it's evaluating real-time optimization or how to structure your texts, this tool offers a host of features that are essential for streamlining the work of writers.
Dokey is undoubtedly the tool to improve the quality of your content, whether you are a freelance writer or an agency.
Features of Dokey
Dekey has many features that help improve the quality of your content, including the style and clarity of your writing. We find:
Intelligent competitor analysis
There is no doubt that it is because your competitors respect the rules of Google that they are well ranked.
Dokey uses a set of 30 robots that help you outperform your competitors for each of your projects. The job of these robots is to find your competitors on your various projects and the way they format their content.
They identify what makes your competitors strong in order to suggest areas to improve in your content to obtain texts to beat the competition.
Heading & Keyword Ideas
As you know, keywords are the backbone of all content online. Any copywriter should find keywords that can generate traffic as well as similar terms to support the main keyword.
Dokey provides you with extremely relevant keywords for this purpose so that you can write quality content from the point of view of originality and SEO.
Grouping of themes
The algorithm of Dokey generates through this functionality groups of keywords, which will help you to determine the best themes to approach.
In fact, the tool provides you with a set of traffic-generating keywords that you can include in content to increase your chances of getting higher rankings.
Relevant Questions
With each query, Google tries to determine the user's search intent and provides the user with the results that best match that intent.
Dokey identifies the Google questions that would be most appropriate to answer the search goals of users in your niche.
Real-Time Optimization Score
This score is nothing but the assessment of how good your content is from an SEO perspective. Having the score in real time lets you know if the changes you make to content are actually improving it.
Dokey provides each of your articles with an SEO performance score to guide you in your writing.
Text Structuring Tool
From this feature, it is possible for you to quickly create a structure for your content so that you can start writing sooner.
Dokey
Dokey Pricing Plan offers three pricing plans.
Personal
This plan is for writers or freelancers and costs €49 per month. It will allow you to do 10 analyzes and import up to 100 pages as well as a renewal of articles.
Team
The Team plan is mainly aimed at startups and small businesses and costs €149 per month. You will be able to do 40 scans and add three users. Similarly, you have the option to import 400 pages with Google Search Console integration.
Enterprise
It is intended for large companies and agencies. With this plan, you get content strategies and personal coaching. The formula and the price are tailor-made and you will only have to contact Dokey to subscribe to this plan.
The advantages of Dokey
The first advantage of Dokey is to help you create your content twice as fast. It is a collaborative tool allowing you to save time on web writing.
It also provides real-time feedback on your score for title, meta, header, and paragraph tags.
This way, you will be able to identify exactly the part of your content that you need to improve to boost your performance in general.
Additionally, Dokey is easy to use and can help you optimize your keyword usage for better SERP results. The tool works in nuance and you don't need to install any software to use it.
Dokey also offers a 7-day free trial, which will obviously allow you to check its performance.
Disadvantages of Dokey
Dokey may not work well on all sites. To check this, you are advised to give it a week's trial to see how useful it will be for you.
It also lacks some features that other similar tools have, like social media integration and support for custom post types. Also, the monthly price of Dokey is higher than that of some similar tools.
All in all, Dokey helps content creators create web content faster and optimize that content properly to rank better in SERPs.
Videos : Contenus Performants
Images : Contenus Performants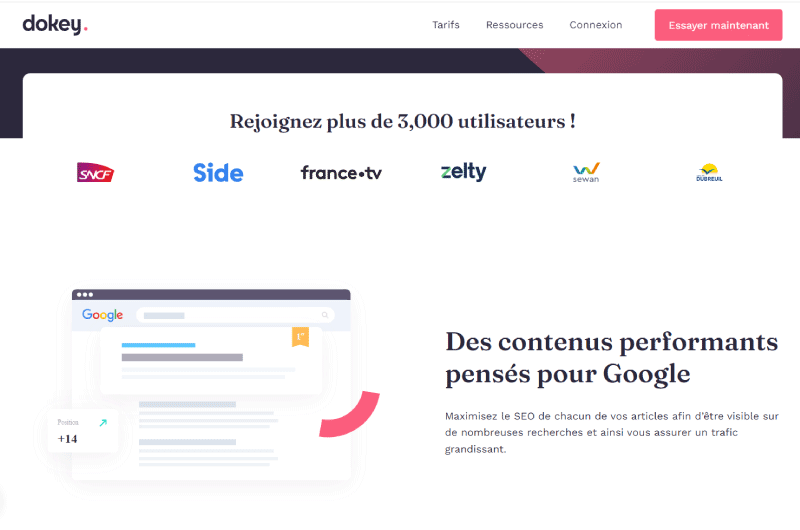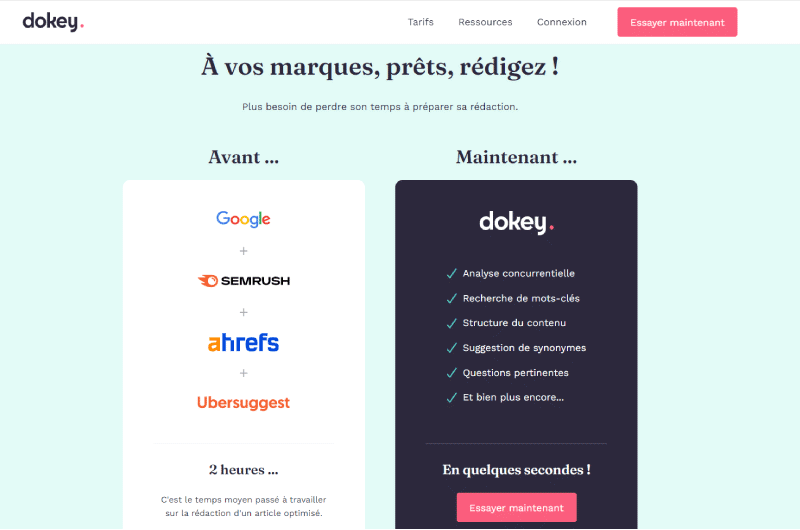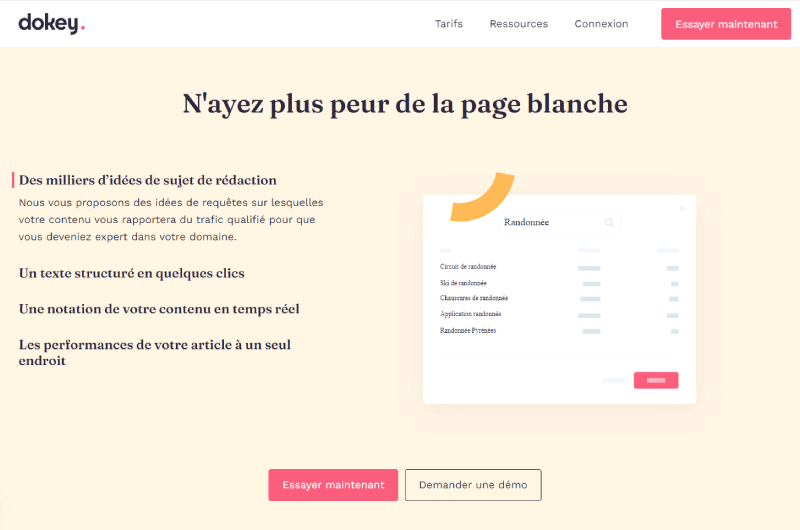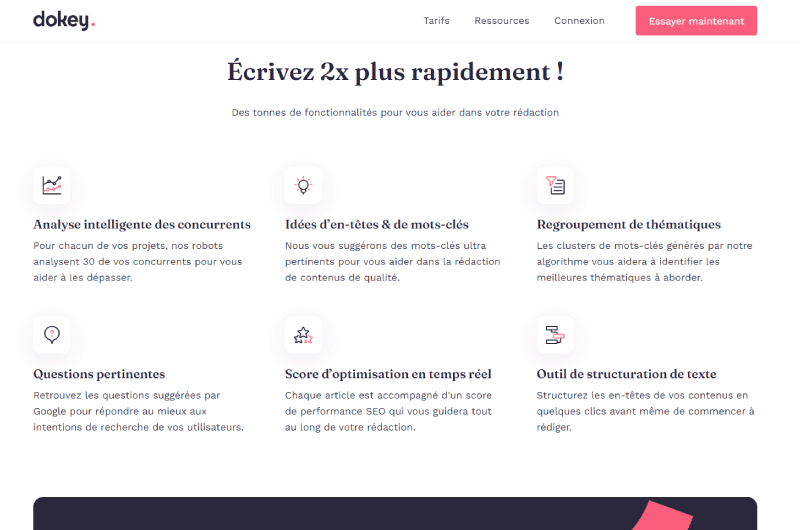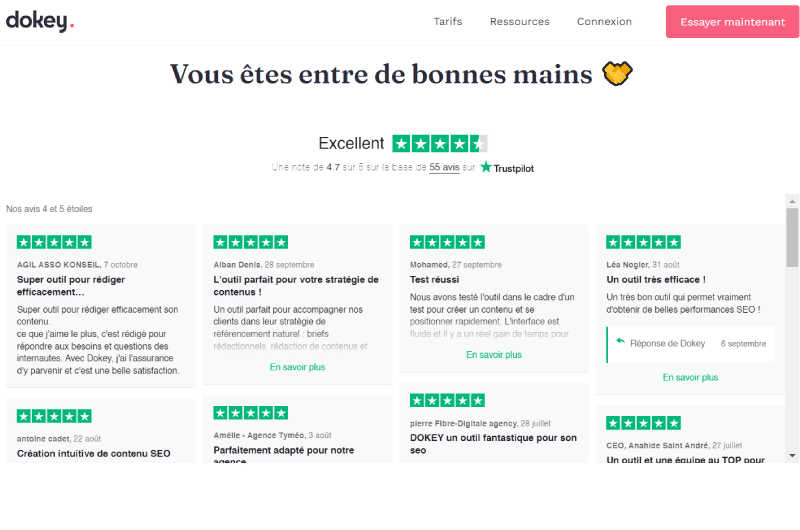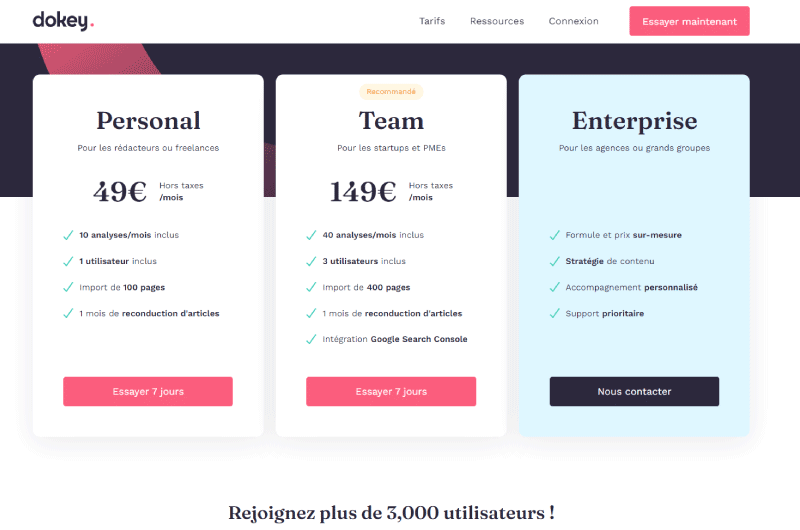 Company : Contenus Performants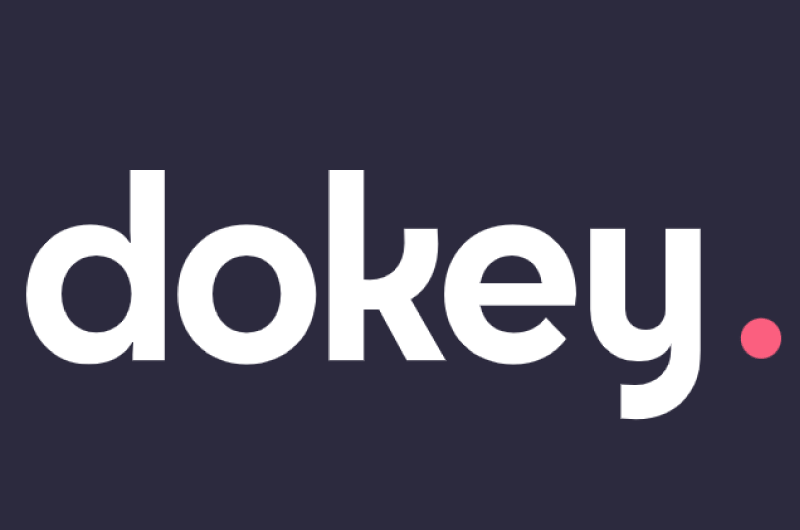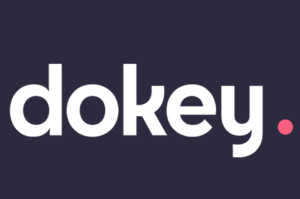 Dokey
is an SEO company that offers a number of services that help writers write articles for the web faster. 
She created a web writing tool called Dokey that helps in planning SEO strategies. Its main objective is to allow web writers to write optimized articles twice as fast. 
Through this writing tool, Dokey also offers other services. It allows them to:
Propose ideas for writing topics;

Study and compare the content of competitors;

Research and suggest relevant keywords;

Identify and structure themes as well as questions that meet the expectations of Internet users;

Ensure quantitative and qualitative monitoring of content;

Suggest synonyms to vary the content;

And much more.
With these services, Dokey allows you to quickly create optimized content. This allows you to increase your online visibility and drive quality traffic to your website. 
Contact : Contenus Performants
Social Media : Contenus Performants
Others Tools : Contenus Performants
Alexandre MAROTEL
Founder of the SEO agency Twaino, Alexandre Marotel is passionate about SEO and generating traffic on the internet. He is the author of numerous publications, and has a Youtube channel which aims to help entrepreneurs create their websites and be better referenced in Google.