Ranking Youtube | YTcockpit
Short description : Ranking Youtube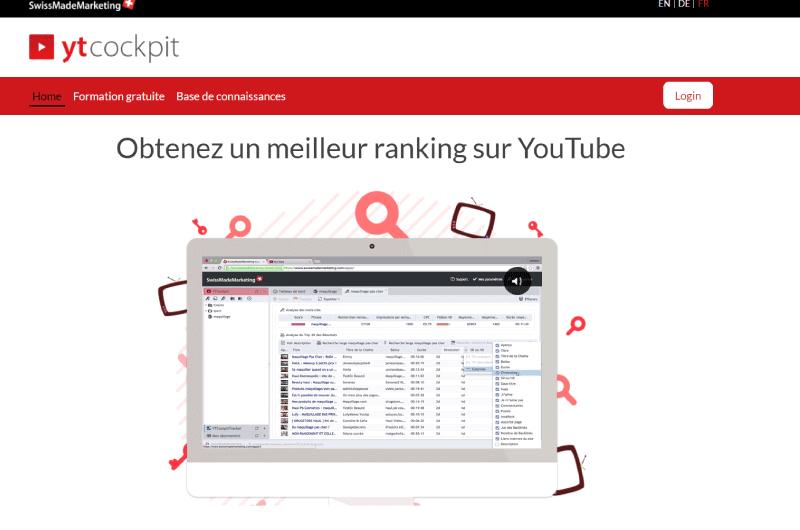 Get a better ranking on YouTube. Find the most popular keywords on the second largest search engine in the world with YTCockpit.
Long Description : Ranking Youtube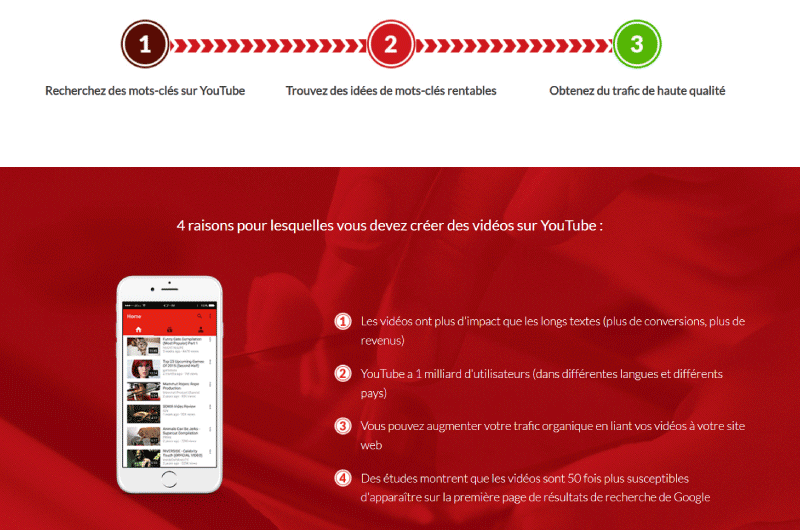 YTCockpit
It must be recognized that it is not always easy to get noticed online because of the fierce competition that is present on the web. But a YouTube video can really make a difference and propel you forward.
This is also the reason why companies, whatever their size, develop their presence on this platform hoping to create the video that will explode their numbers.🔥
Only problem, YouTube is highly competitive today that it was 10 years ago and optimization efforts are greater.
Businesses and individuals still find themselves fighting for first place vehemently on this platform as on Google, which no longer enchants anyone. ☹️
If you're struggling to get your YouTube channel off the ground, calm down, I have a solution you're sure to like.🥰
It's YTCockpit, a powerful tool that can help you find keywords to high potential in your niche and having low competition. It won't take long for you to get your YouTube channel off the ground, but easier than you can imagine.
Ready ? Let's discover without further delay this tool with which you can clearly stand out on the second largest search engine.
What is YTCockpit
YTCockpit is an online tool that allows you to streamline the keyword research process for posting videos to YouTube.
In view of these advantages that I will present later, YTCockpit is most likely suitable for your activities and your objectives if you have an online business.
By using YTCockpit, you will be able to work towards getting your videos to rank well in the second largest search engine.
It is a completely web-based tool and does not require you to install or download anything. Therefore, it is accessible from any browser and really appears to be a great asset.
On YouTube, creators upload thousands of videos to the platform every day, making it an online platform with huge competition.
After entering your keywords in YTCockpit, you get an overview of all popular keywords in your niche as well as how difficult it is to rank well with certain keywords.
Based on a minimum and maximum number of views on the first page, it is possible to know if you are using the right keywords for your video.
Besides, YTCockpit provides suggestions of related terms and synonyms to your search terms. When a keyword you have chosen proves too difficult to rank for, you can turn to other less popular keywords.
YTCockpit offers three plans that range from personal, pro, and agency. 
The advantage is that you have one month of guarantees to try to use the tool, whatever plan you will have to choose.
Why use YTCockpit for your YouTube channel?
The interest of videos is well established and they have a greater impact than long texts. On YouTube, people like to find out how to use your products or how they can do something or how-to videos.
So the more videos you create that your audience is ready to watch, it can help you increase your conversions and your revenue.
YouTube also has over a billion users who are spread all over the world and speak different languages. That said, you can reach people from all over the world, which increases the reach of your messages.
 From YouTube videos, it's much easier to drive traffic to your website. They are easier to generate views and you can insert calls to action in the description of each video.
Therefore, videos linked to your site can increase your traffic when they have a significant number of views.
Also note that videos are 50 times more likely to appear on Google SERPs than regular content. With the intention of delivering more responsive results to users faster, the search engine introduced Universal Search.
It allows you to display both articles, videos and images on the SERPs. As a result, your properly optimized YouTube videos could therefore help you appear on the SERPs.
What can you do with YTCockpit?
While you can use YTCockpit for various purposes, it is designed for two main reasons.
Searching for popular keywords
The use of YTCockpit is especially recommended for finding keywords with a large number of volumes. Based on the videos already published on the platform and in your niche, this tool shows you the level of competition.
This level is nothing but the difficulty that can come from ranking your video for this term. With this information, you will be able to find the right keywords with high search volumes, but the least competition.
Real-Time Data Analytics
Lack of actionable data is a common problem for creators looking to improve their YouTube videos.
For example, you can find out when a competitor launched a video, their keywords, how successful their video was and how it was distributed.
Ytcockpit gives you access to analytics of hundreds of videos per minute. Thus, this tool will be able to give you an overview of the videos of your main competitors.
On top of that, it will also be able to show you reviews of hundreds of other videos of people selling similar products or using similar keywords.
YTCockpit offers a filter feature that can help you filter those particular results so that it analyzes only certain videos you select or specific keywords.
Therefore, you will be able to develop a video creation strategy for yourself based on how the competition organizes itself and how it tries to gain viewers.
The disadvantages of Ytcockpit
The main potential disadvantage of Ytcockpit is not directly related to its use, but rather to what people think they are doing with it. Actually, Ytcockpit is not a video editing software and it is not intended to offer high quality YouTube video or editing capabilities.
Note that it won't give you an overall score for your YouTube channel, which would be amazing for a keyword research tool.
Ytcockpit is developed for research as well as useful data analysis. That said, it won't be able to instantly boost your videos to the top spot in Google in record time.
It will only be able to help you improve your YouTube numbers if your videos have quality, links, engagement, and something people would enjoy watching.
But when your videos aren't captivating and don't add any value to your site, it's obvious that Ytcockpit won't be able to help you as much as you would like.
In conclusion, Ytcockpit is a powerful tool to analyze data from YouTube and understand how other creators manage to achieve success and skyrocket your number of subscribers.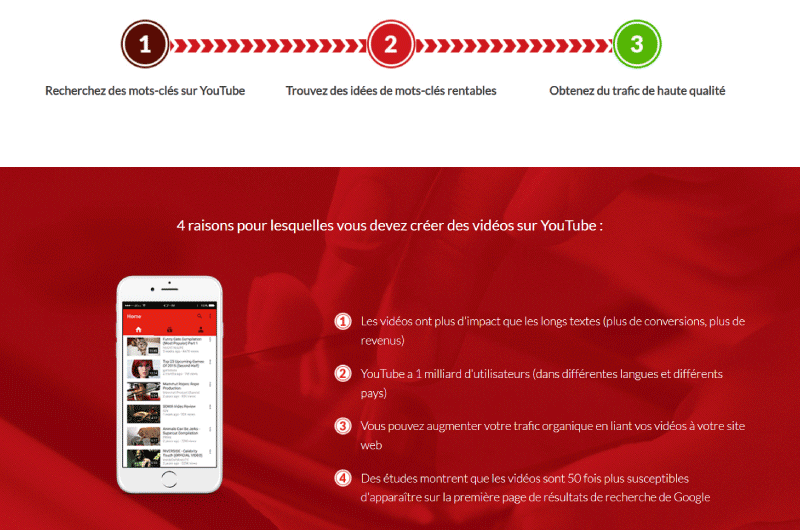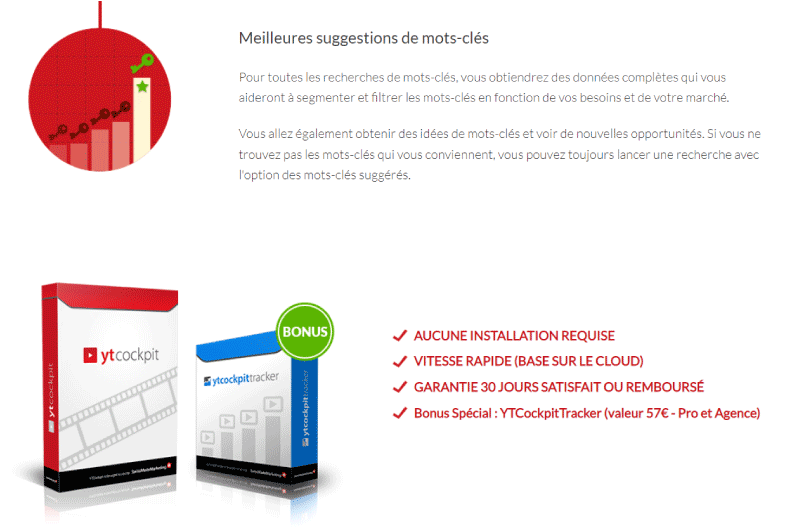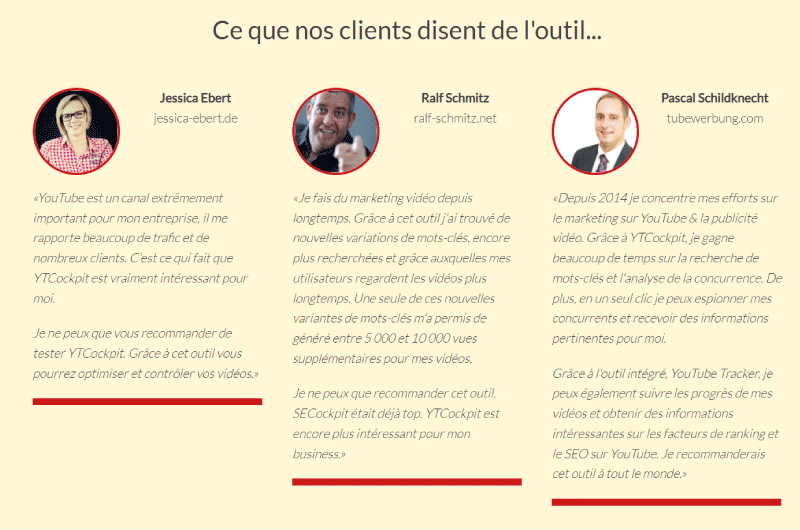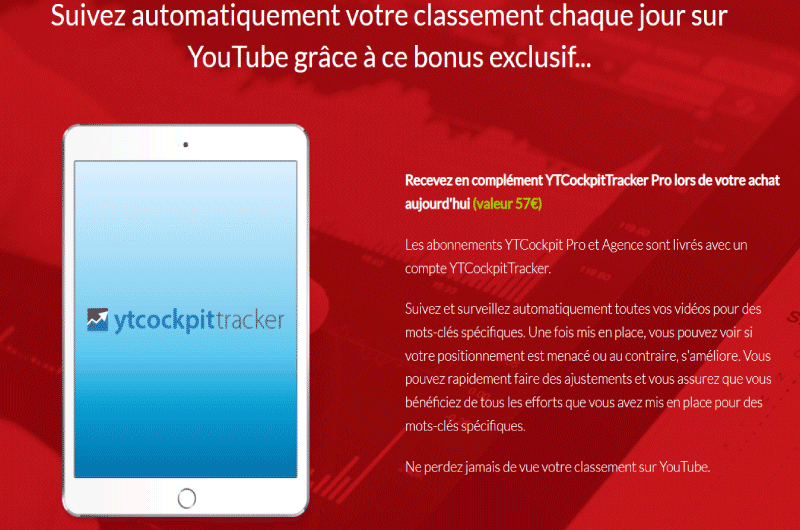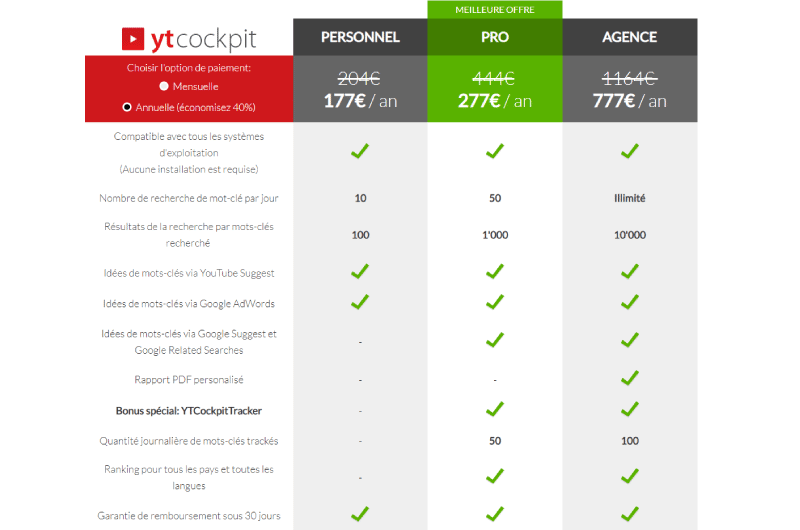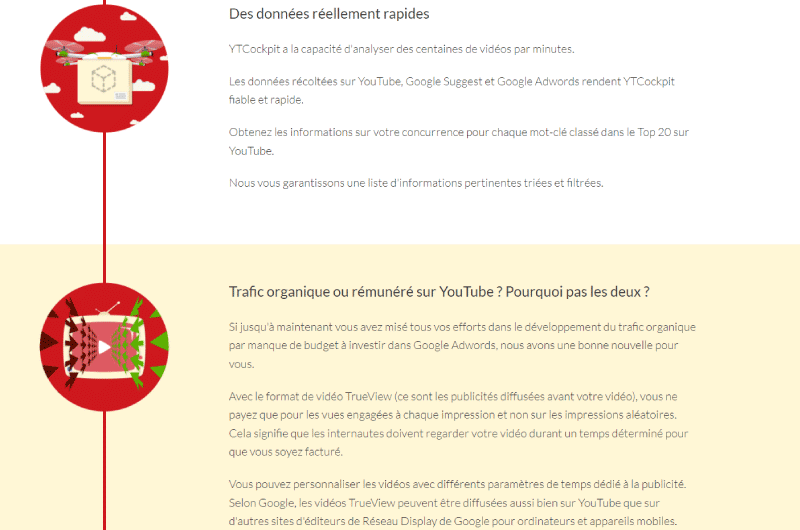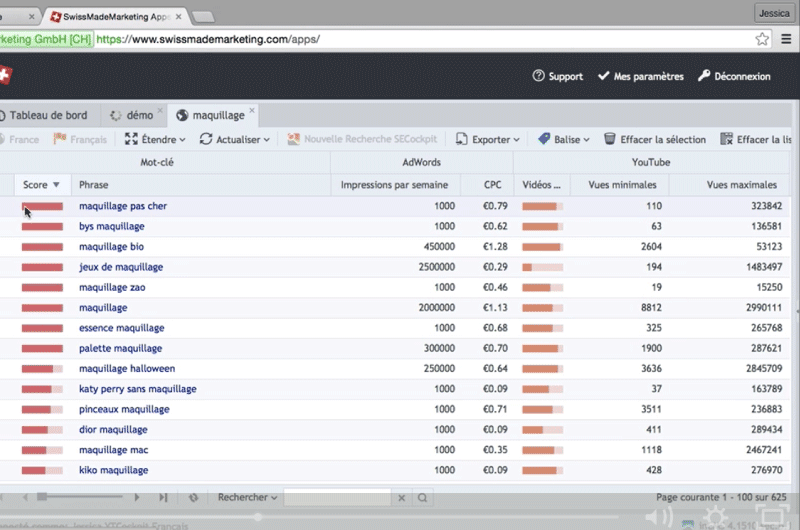 Company : Ranking Youtube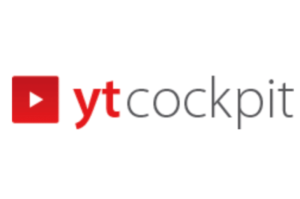 Ytcockpit is a tool developed by SwissMadeMarketing. It is made up of two teams, the first of which in Switzerland brings together highly qualified programmers. The second team is international and is made up of Web specialists. 
Since 2010, the two SwissMadeMarketing teams have been working every day to offer new solutions for both Internet players and companies. 
It is in this sense that the company has set up several tools like YTcockpit.
This very powerful tool helps to obtain a better ranking on Youtube. YTcockpit therefore allows you to:
search for keywords on Youtube;

find ideas for profitable keywords on Youtube;

get high quality traffic.
Contact : Ranking Youtube
Social Media : Ranking Youtube
Others Tools : Ranking Youtube
Alexandre MAROTEL
Founder of the SEO agency Twaino, Alexandre Marotel is passionate about SEO and generating traffic on the internet. He is the author of numerous publications, and has a Youtube channel which aims to help entrepreneurs create their websites and be better referenced in Google.