Likes Counter | Prepostseo
Short description : Likes Counter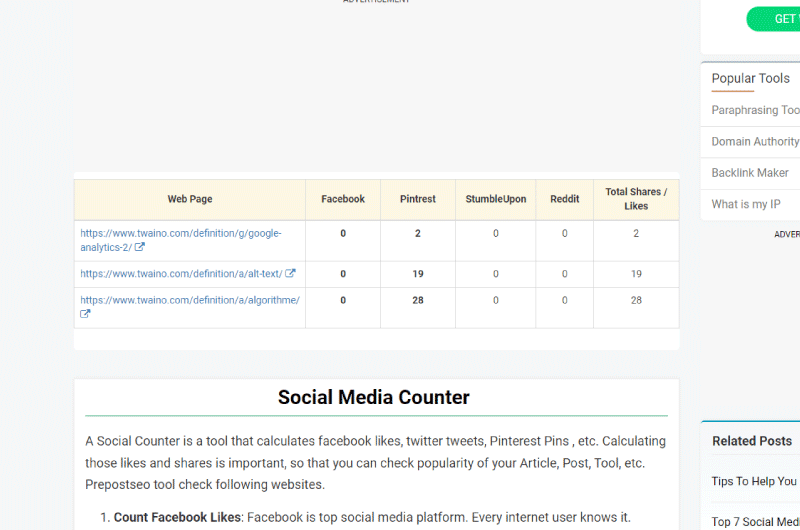 Get an idea of ​​the number of likes for each of your social media posts by using Prepostseo's Social Media Counter.
Long Description : Likes Counter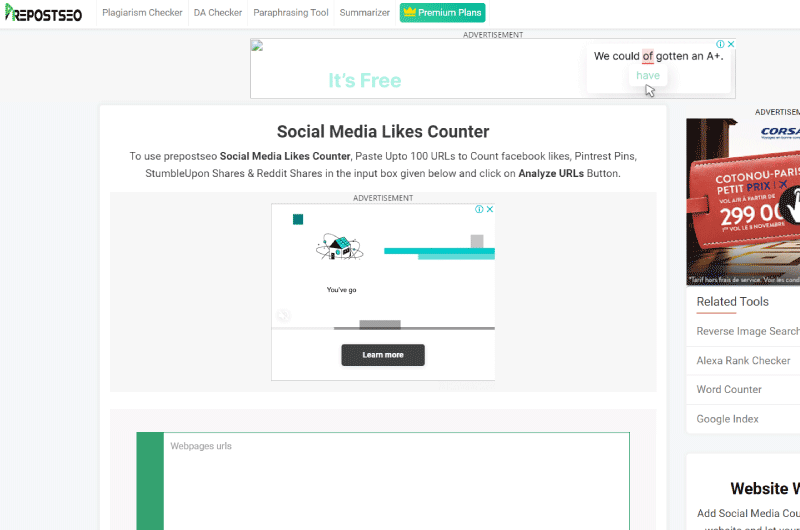 Description Social Media Counter – Prepostseo
One of the effective ways to promote your website is to develop your presence on social media platforms. This means writing and posting posts regularly so that they bring traffic to your website.
Thus, to know if the posts posted have really brought traffic, it is necessary to have an idea of ​​the number of likes and shares that each post was able to collect.
To successfully do this, instead of looking for these posts one by one, consider using a social media likes counter.
On the Net, there are heaps of them, but if you want an effective counter, you can test Social Media Counter by Prepostseo. By continuing to read, you will get the important details about it.
Social Media Counter – Prepostseo 
Social Media Counter is just like what its name suggests a social media counter.
More concretely, it is a free online tool that gives users the possibility of calculating or knowing the reactions (likes) of subscribers on certain social platforms.
Indeed, the calculation of these likes is quite necessary, because it allows users to ensure the accuracy of the popularity of their articles or posts.
This tool can be extremely important for you since it is proof that you federate a community around you. As such, the Social Media Counter tool can help you improve your marketing strategy to attract new customers.
On the other hand, if your articles or social posts are not well known, you can look for a way to improve it quickly. It is therefore a tool that accompanies you in your content marketing. What social media does the tool support?
Social platforms affected by Social Media Counter
The Prepostseo Social Media Counter tool is a counter that does not support all social platforms. However, the tool's algorithms consider the following 4 social media in their reaction count.
Social Media Counter is first and foremost a Facebook Likes counter. As you know, this social platform is the most used in the world, especially by companies.
200 millions +
, is the number of small businesses that used Facebook in 2021 according to the OBERLO website. So it is obvious that Social Media Counter considers this platform.
Indeed, this counter counts Facebook likes as well as shares for each web page and each URL. After that, it shows you the total number.
Social Media Counter is also a Pinterest pin counter. As you know very well, Pinterest is known worldwide for its tons of images.
So, with this tool, you can easily calculate the number of users who have shared your images on this social media.
Highly exploited by Americans, this platform displays the most popular links of the moment. Thus, with Social Media Counter, you can calculate the shares of your articles as well as the Upvotes of Reddit.
For users of this platform, Prepostseo's Social Media Counter is a considerable asset for counting StumbleUpon likes if you are used to posting regularly.
Interface and users of Prepostseo's Social Media Counter
The user interface of this tool is really simple. It is in principle elementary, but very effective. This means that its use is disconcertingly simple. You won't need to think long before using it.
It is a free platform that caters to some specific users. In our case, these are:
TPE ;

SME;

web marketing agencies;

online business professionals;

consultants SEO…
Here is the list of users of this tool. If you are wondering how to use the tool, the following will certainly provide you with valuable information.
Using the Social Media Counter Tool
Social Media Counter from the Prepostseo brand is used in almost the same way as its competitors. The difference is in efficiency.
To use it, you won't need any special technical knowledge, just follow two to three steps and you'll be done.
It is the tool's algorithms that will actually do the work for you. In a few steps, here is what you will have to do.
First, you need to join the user interface by left-clicking on this link:
Social Media Counter – Count Facebook Likes, Tweets, Pintrest Pin (prepostseo.com)
. This will automatically redirect you to the interface page shown here.
Then you have to paste in the rectangular space the URLs whose number of reactions you want to calculate. Make sure each pasted URL stays on a single line.
Once done, simply left-click on the "Analyze URLs" button. In a few seconds, you will have an idea of ​​the quantity of Likes for your posts or your social contents. That's all.
Now you know how to use Prepostseo's Social Media Counter. But why are social media profiles necessary for your business? This is the question I will answer right after.
Why are company profiles on social media necessary?
Social media are platforms that are not always serious, nevertheless they remain powerful when users (especially companies) develop a good content marketing strategy. Here are some benefits.
Increased visibility
By exploiting social networks, there is a good chance that you will be more visible to potential customers. Indeed, social profiles make your services and/or products easier and more accessible to other users.
High conversion opportunities
Every publication or post on your social media is a conversion opportunity for leads. In fact, social media allows you to get an idea of ​​the interests of your customers. What you can use to improve your marketing strategy.
In addition, each content you share is a subtle way to ensure that your customers or potential customers visit your website.
Improved traffic and reduced marketing costs
The profiles of social platforms make it possible to consider the needs of target customers. They also promote interaction and bring customers closer together. Once the needs are known, you can share tips and advice so that they feel that you are interested in them.
And vice versa, it will encourage them to go to your website to see if you have other solutions to some of their problems. This will drive traffic to your website. Besides, it would reduce your marketing costs, because you just need creativity.
All in all, Prepostseo's Social Media Counter is a pretty effective tool that can meet your expectations for counting likes on Facebook, Pinterest, Reddit, and StumbleUpon.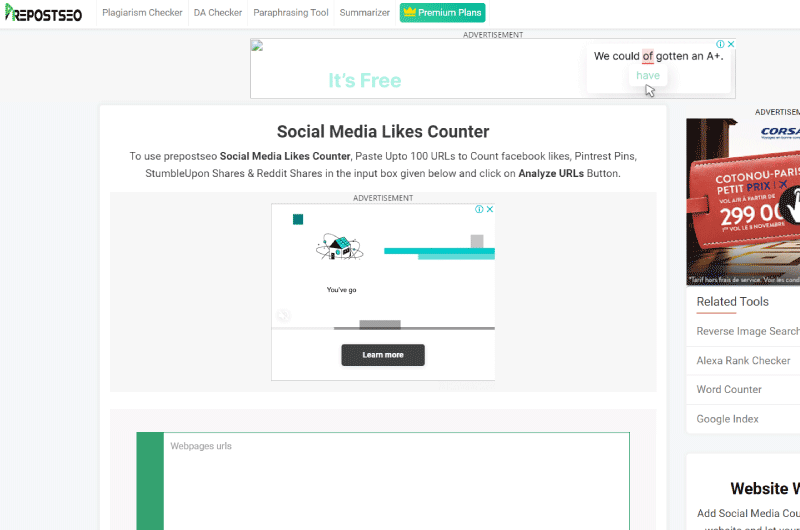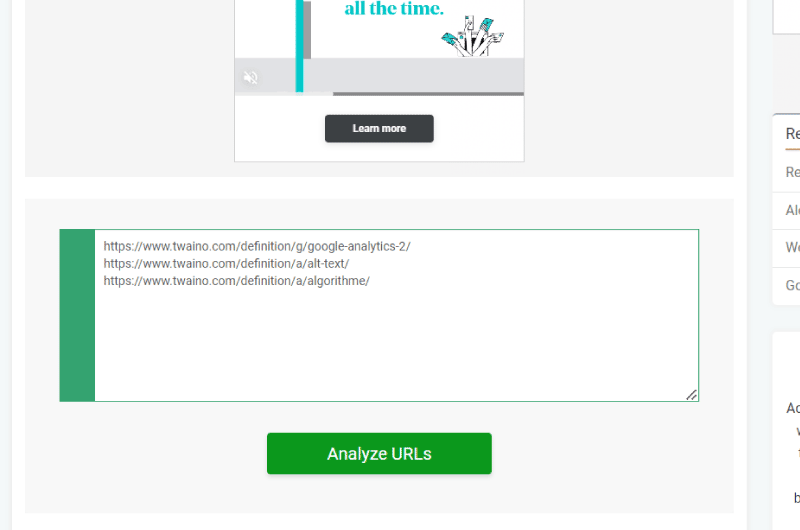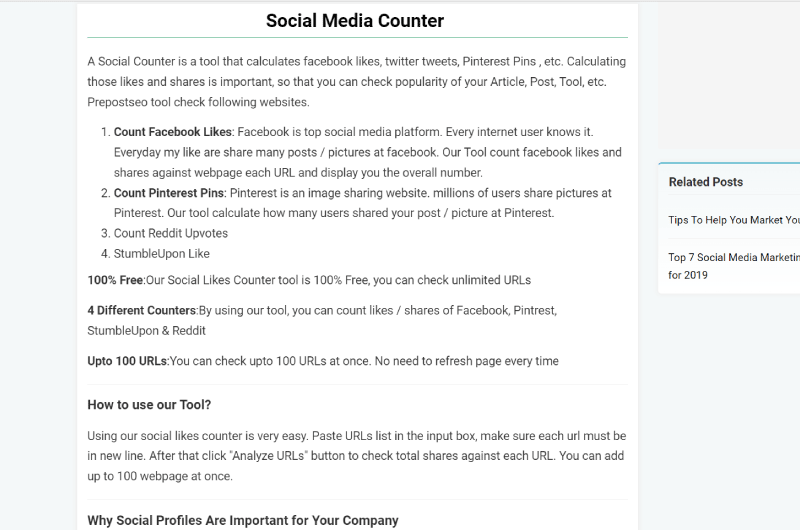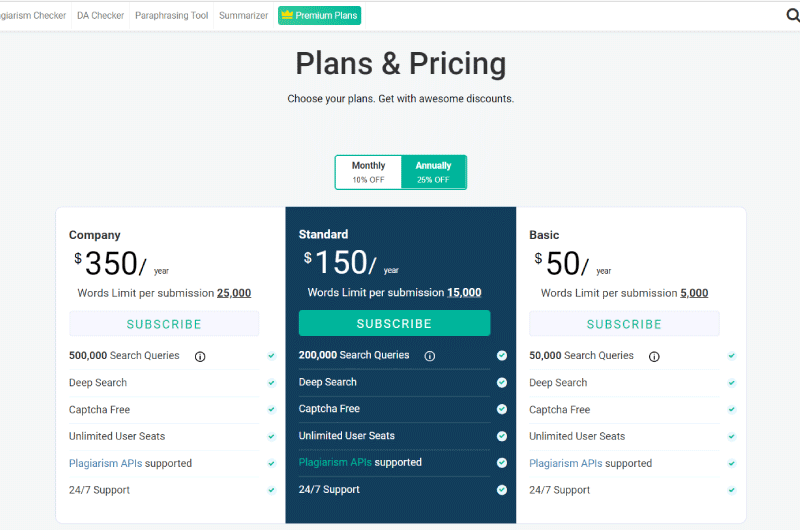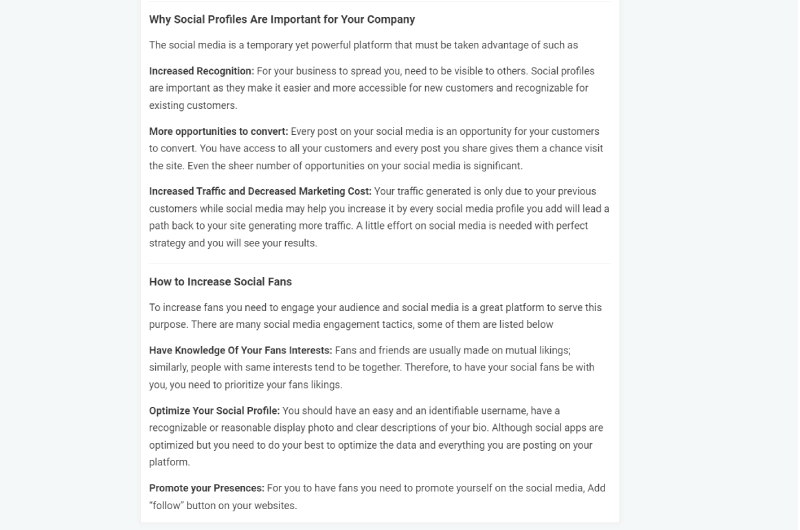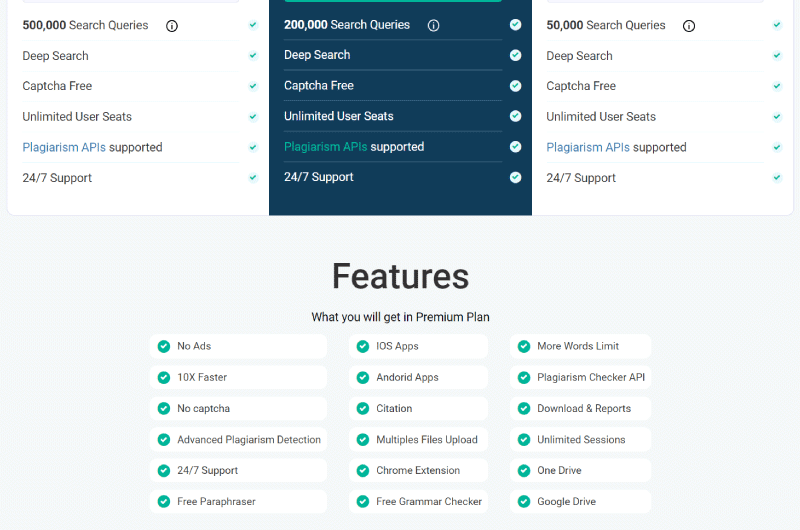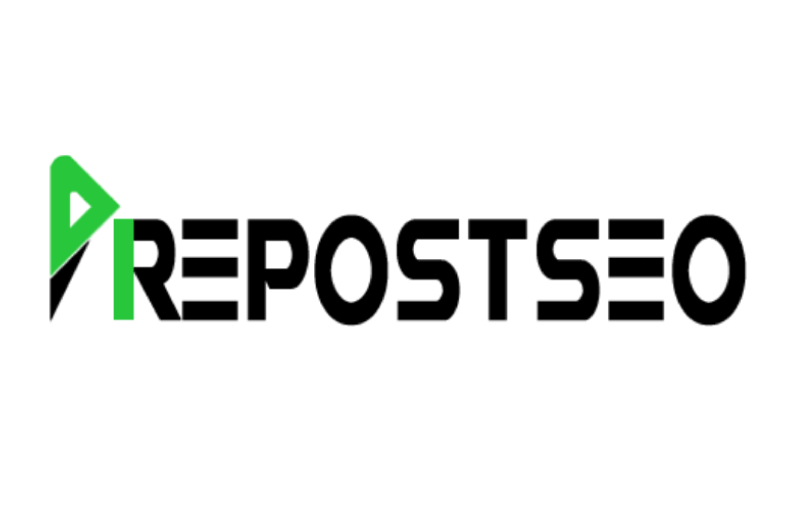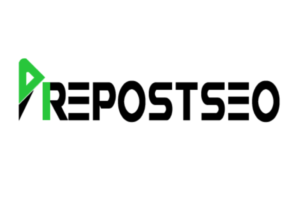 Prepostseo
is an agency founded by
Ahmad Sattar
, a web developer and his AR AS assistant to help
web editors
,
webmasters
and
SEO experts in
creating high-performing articles. 
Its main objective is to improve the content and referencing of websites. For this, it offers free tools to its users so that they can upload content without plagiarism and above all of quality. 
We can cite as tools the
DA Checker
, the
Paraphrasing Tool
, the
Plagiarism Checker
, the
Summarizer
, etc. Thanks to these tools, Prepostseo provides its users with the best SEO solutions. 
Thus, they can easily check: 
The plagiarism rate of an article;

The SEO score of a content;

Spelling and grammatical errors in an article;

Backlinks (return links);

Keyword density;

Domain authority, i.e. the quality of a website;

And much more. 
With these tools, the Prepostseo also helps to reformulate and summarize articles. All this to facilitate the writing of content optimized for the web. 
Social Media : Likes Counter
Others Tools : Likes Counter
Alexandre MAROTEL
Founder of the SEO agency Twaino, Alexandre Marotel is passionate about SEO and generating traffic on the internet. He is the author of numerous publications, and has a Youtube channel which aims to help entrepreneurs create their websites and be better referenced in Google.