Influencers ID | Ninja Awareness
Short description : Influencers ID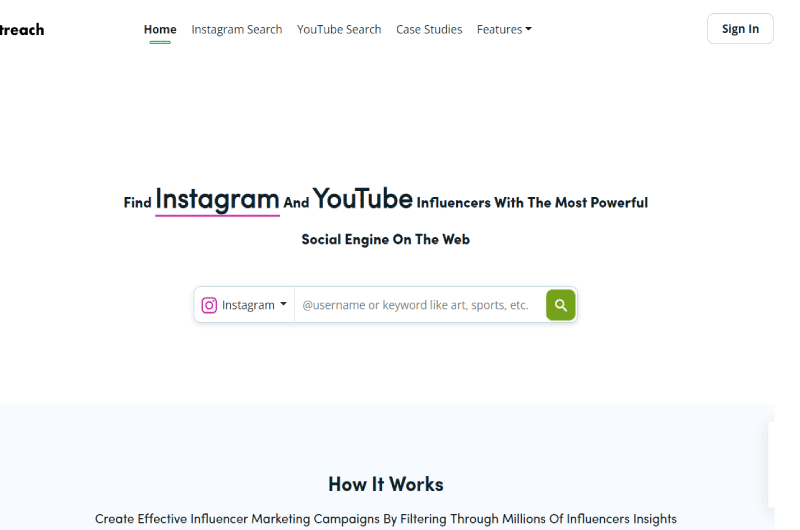 Ninja Outreach is an influencer marketing tool that connects influencers and small businesses looking to promote their brands to grow an online presence more organically. The main feature of the tool is its ability to make the prospecting process much more convenient.
Long Description : Influencers ID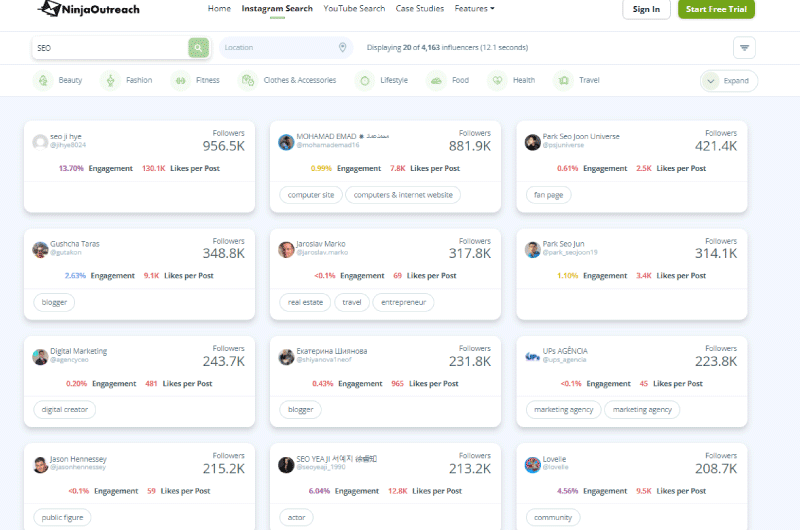 Description Ninja Outreach
With over
3.2 billion
daily active users, social media is, without a doubt, a great way to get your brand in front of your target customers.
You increase your chances even more when done by an influencer who has some notoriety in your niche.
This is precisely the advantage of using the Ninja Outreach online tool to find very influential partners, manage your contacts and easily create quality links.
We will describe in this description how you can use the Ninja Outreach tool.
NinjaOutreach is an influencer marketing and analytics platform that streamlines the process of influencer marketing and lead generation through automated outreach and follow-ups. This helps to acquire customers and increase market share.
It is a complete CRM, facilitating prospecting, relationship management, analysis and reporting. 
Online influencers are found with a simple keyword search. You can find substantial information such as their email addresses, social media links, etc.
So, you can partner with them to promote your brand to their audience.
Ninja Outreach is for anyone who needs the ability to connect with influencers in an industry. 
In other words, Ninja Outreach is for all businesses. 
All you have to do is type in your keyword to access a database of millions of influencers from any nation and country.
It displays useful information including 
Prospects name; 

Social media profiles; 

contact information; 

The description of the page; 

SEO metrics; 

Traffic and engagement data. 
You can save the list of prospects, establish a relationship with each of them, contact the ones you want and track clicks as well as responses.
In detail, here is what you can do with this tool:
Prospecting blogs
Once you have created an account, you can start looking for prospects by typing a keyword in the search bar.
The results take you to the tool's content prospecting feature, which links to the most relevant websites for the keyword phrase you entered. 
Although a website is not an influencer, it can be considered a prospect if, for example, you want to write guest articles on different blogs.
What's even more interesting about the software is that it easily shows you the different factors to help you determine the authority of a website. 
If you want to write guest posts, you should refer to the site's SEO metrics. 
Therefore, choosing sites with high domain authority and lots of quality backlinks can go a long way in your guest blogging strategy.
Influencer Search
The social prospecting feature helps you find influencers on Twitter and Instagram. The idea is to make it easier for you to connect with influencers who have more popularity in your niches. 
Once you have acquired their social media information, you can follow them and chat with them on social media.
To do this, click on the "Social prospecting" tab and enter your keyword in the search bar. For best results, enter your niche topic to target the most relevant bloggers and influencers.
You have the option to filter the results based on location, followers, and website as needed.
Similar to the Content Prospector, you can also filter tags to show specific influencers. 
Contact management 
You can easily manage contacts with dynamic notes, tags, email history and RSS feed. 
You can also easily import new contacts and collect all contact information or export this information to a CSV file.
It is possible to add new contacts to the list through their Chrome extension, which displays demographic information and RSS feeds.
Besides, Ninja Outreach serves as a CRM tool to help you decide your current step with your prospects. You can assign different relationships to them, such as whether or not the blogger has accepted a guest post. 
Keeping track of the status of your influencer relationships is essential for successful campaign management. 
Link
Building Ninja Outreach saves you time by allowing you to automate your link building efforts. There are various outreach strategy options you can use to build links with Ninja Outreach, including: 
Building competitive links;

Creation of broken links;

Link building for guest posts;

Creation of links to the resources page;

Gatherings of experts;

Link gatherings;

Creation of infographic links;

The podcast and interview link building.
To find these link building opportunities, you can search the database by niches as well as location. Which will give you access to thousands of pages to build high authority links.
Let's say you've written an article on 'brand storytelling' and you're looking for other articles on the same topic that have broken links.
Type your keyword "brand storytelling" in the Prospecting > Promotion Opportunities tab. 
When you click on "Exact match" in the drop-down menu, you can start by typing your keyword in the search bar.
It is recommended that you use the filter to set the Domain Authority (DA) to at least 30 for your searches. This will help you get high quality leads. 
After reviewing your leads' results, add them to an existing list or create a new one. If you redo your search, the contacts you have already added to your lists will no longer appear in the results.
You can then load each of your target pages and run the extension that scans each of them for 404 links, which are underlined in red by the way. 
In general, Ninja Outreach is definitely a good option if you want to expand your online presence through influencers in your industry.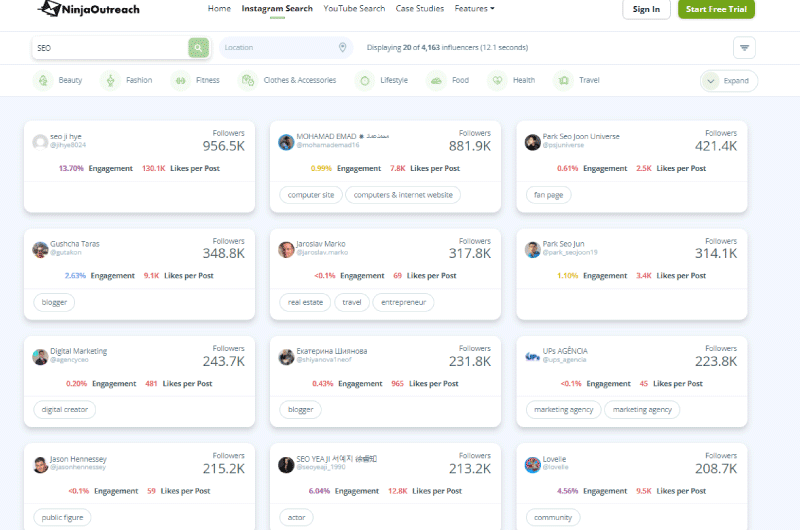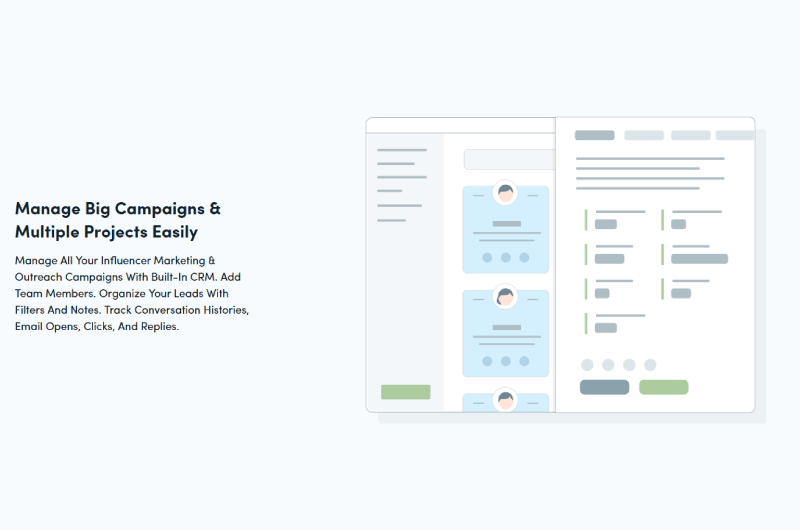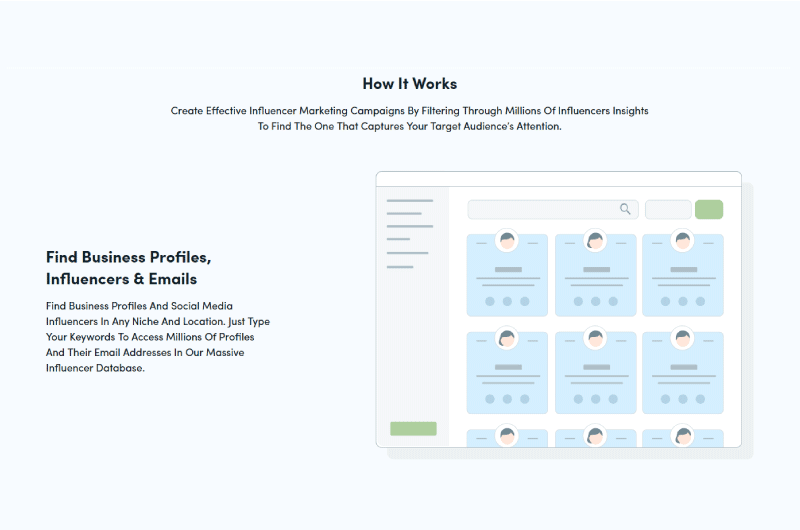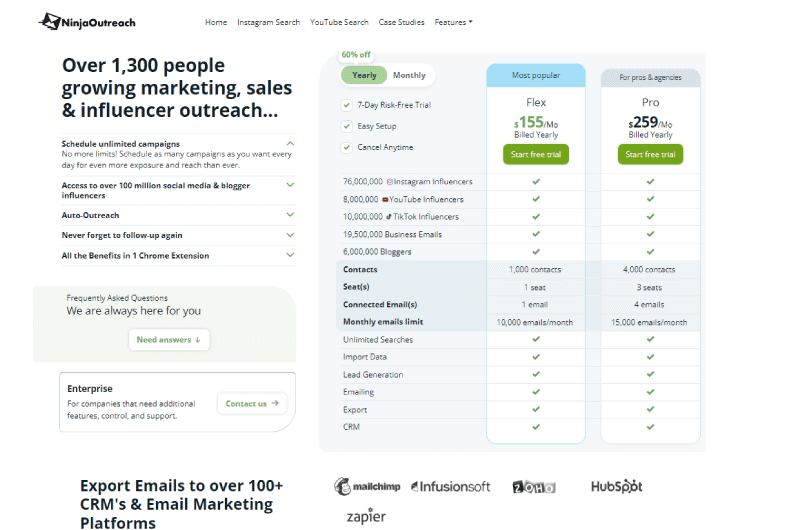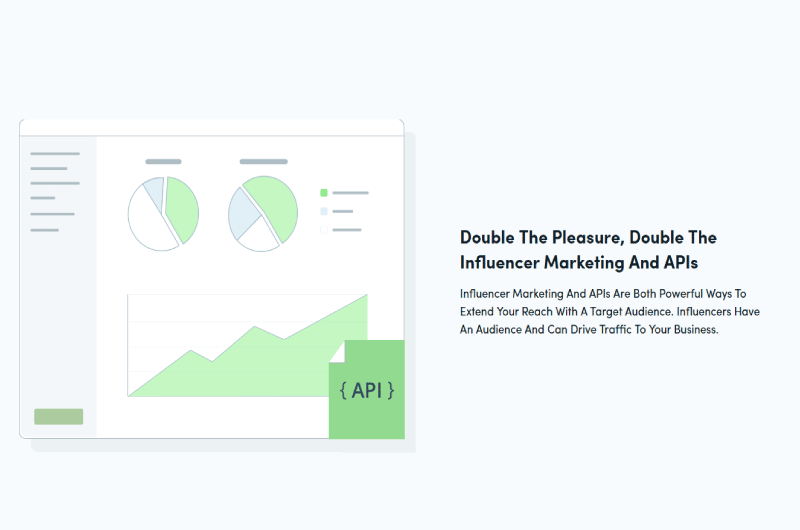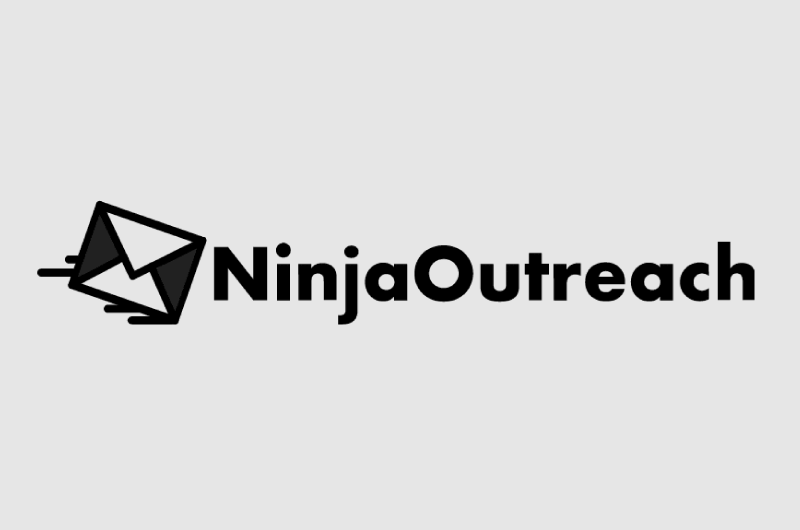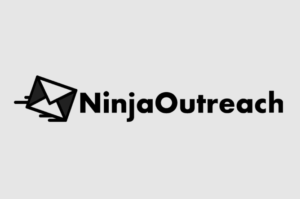 Ninja Outreach is an SEO platform that intervenes in influence marketing. It was created in 2014 by SEO professionals. 
Its goal is to help businesses and marketing agencies identify a few influencers on the web so they can boost their traffic and attract more customers.
To do this, the platform provides its customers with important tools to find the most relevant influencer profiles. 
Ninja Outreach also assists clients with outreach marketing through outreach, relationship building and campaign management.
Social Media : Influencers ID
Others Tools : Influencers ID
Alexandre MAROTEL
Founder of the SEO agency Twaino, Alexandre Marotel is passionate about SEO and generating traffic on the internet. He is the author of numerous publications, and has a Youtube channel which aims to help entrepreneurs create their websites and be better referenced in Google.