All in one SEO Shopify | SEO Manager
Short description : All in one SEO Shopify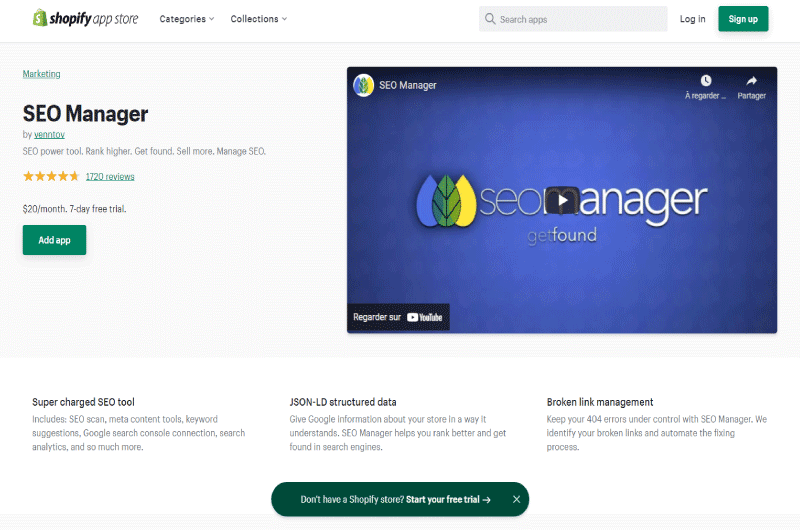 SEO Manager is a tool with more than 20 SEO features to optimize the ranking of Shopify websites on search engines.
Long Description : All in one SEO Shopify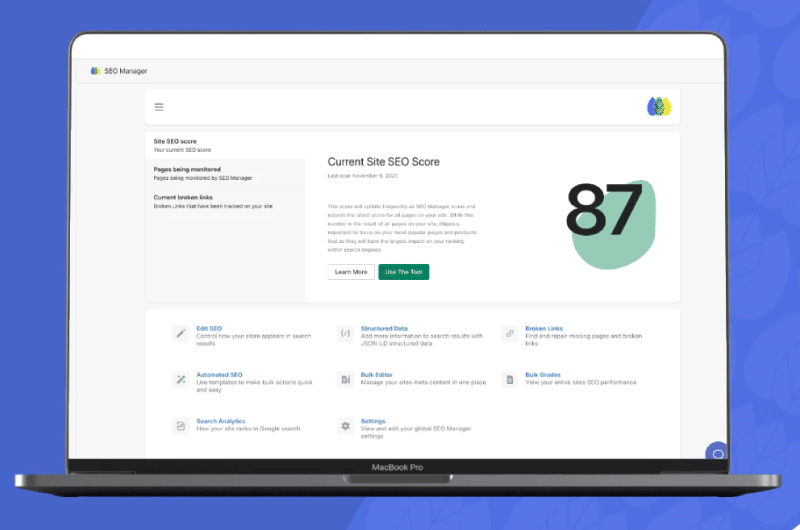 Description SEO Manager by Venntov 
As a Shopify merchant, one of your biggest challenges is probably how to attract the most visitors to your store.
SEO Manager is a tool that allows Shopify merchants to get clear and concise explanations of SEO techniques to apply for their store to rank well in search engine results.
Featuring a user-friendly interface, SEO Manager offers a step-by-step guided tour to help users walk through all the built-in features to easily work on SEO for their Shopify stores.  
What is SEO Manager by Venntov? 
SEO Manager is an app that includes all the essential features you need to optimize your Shopify website for search engines. 
The tool offers over 20 different features, 15 of which are specifically designed for people who manage SEO for Shopify sites.
One of the special features of SEO Manager is that the main features of the application are presented in the form of a step-by-step guided tour to help users easily get started with the tool. 
SEO Manager also offers comprehensive SEO resources that can help users understand SEO better.
Also, with SEO Manager, you don't have to worry about SEO issues since the tool can automatically detect and fix 404 type issues for your site.
SEO Manager is free to download for Shopify users with a seven-day trial period. After which it will be necessary to subscribe to a subscription of $20. 
How to install ? 
Here is SEO Manager downloaded, here are the different steps to follow to activate it on your Shopify site: 
Access your Shopify administration interface then click on the "Customize the theme" section Then click on the

"Online store" and " Customize Theme".
Then pull down the new page to the base and click on the "Theme settings" button.

Then click on "App Embed" then activate the different modules of SEO Manager and click on "Save". 
You have now activated SEO Manager. You should then be able to access the tool's functionality on your Shopify store. 
SEO Manager: The various built 
-in features Enable Customization of Titles and Description

Google Results Simulator

SEO Issues Analysis SEO Issues Analysis

Suggestions

Focus/Keyword Suggestions

Detect and Analyze SEO Issues and Issues ALT text

Automatically get suggestions to fix SEO issues

Automated title, description and image alt text templates

Index/No Index

Advanced meta settings

Google page speed integration 

Google mobile friendly test 

Unavailable products management 

Redirection for out of stock products 

Sitemap management

404 error

logging Automatically identify and fix 404 errors

Google knowledge graph 

support JSON-LD data support

Provide JSON-LD and local enterprise structured

data Google site

Google Searc integration h 

Integration Console Google Trend
SEO Manager by Venntov: Pricing 
Tool available at $20/month with a 7-day free trial period. 
Videos : All in one SEO Shopify
Images : All in one SEO Shopify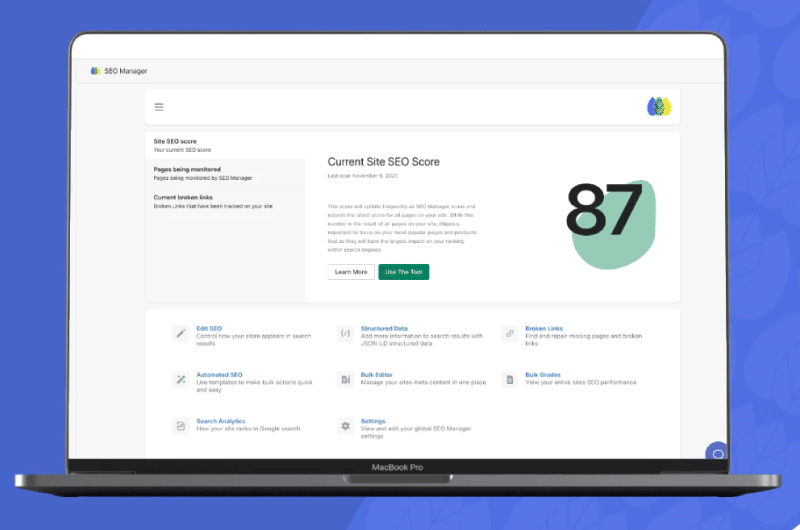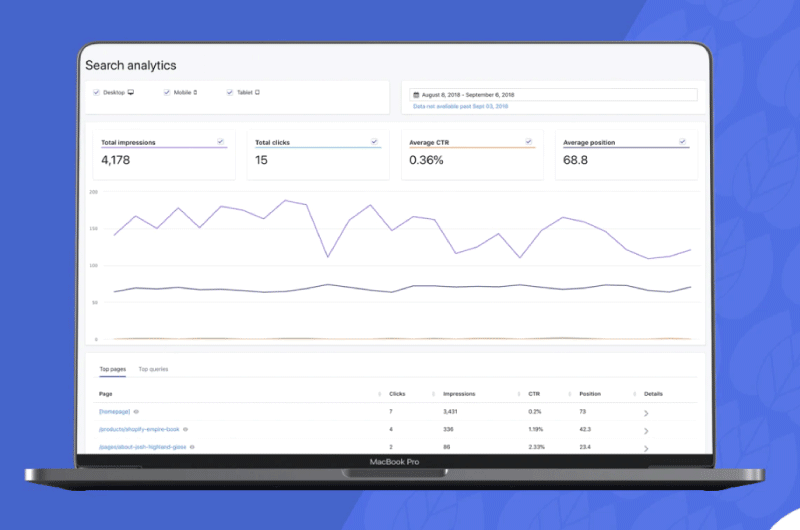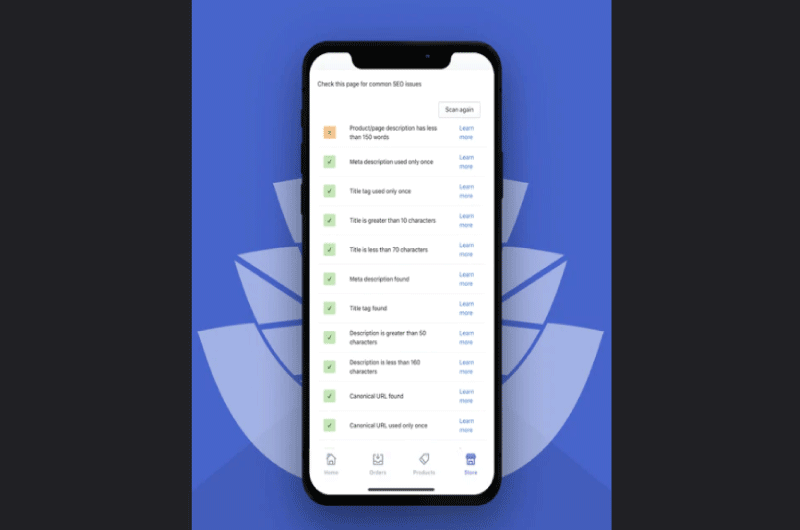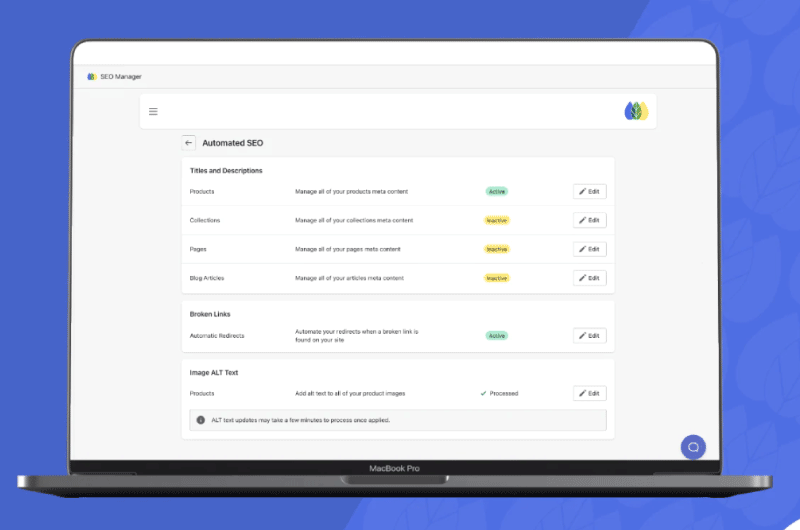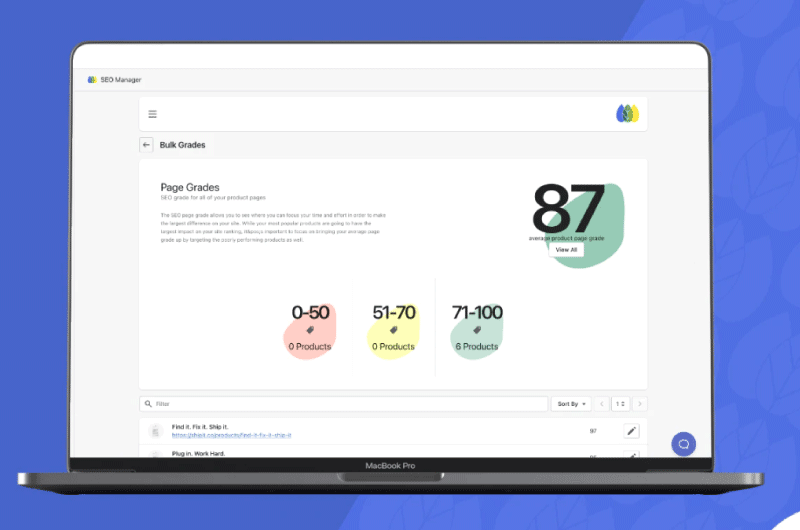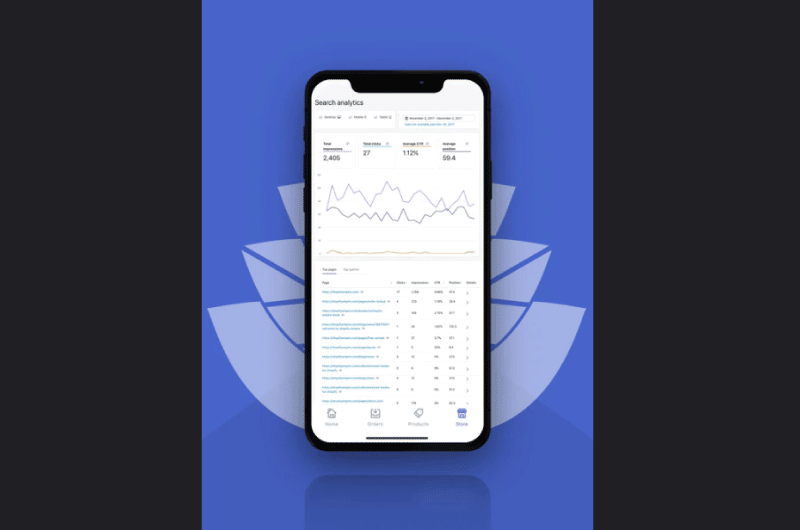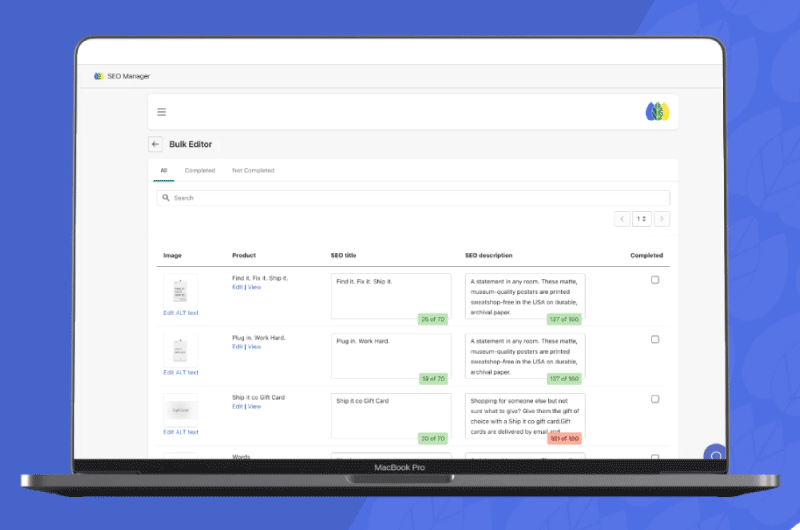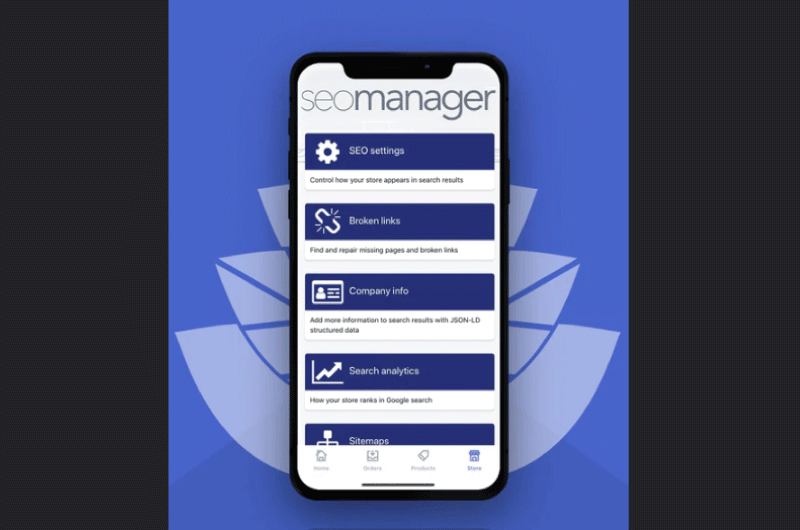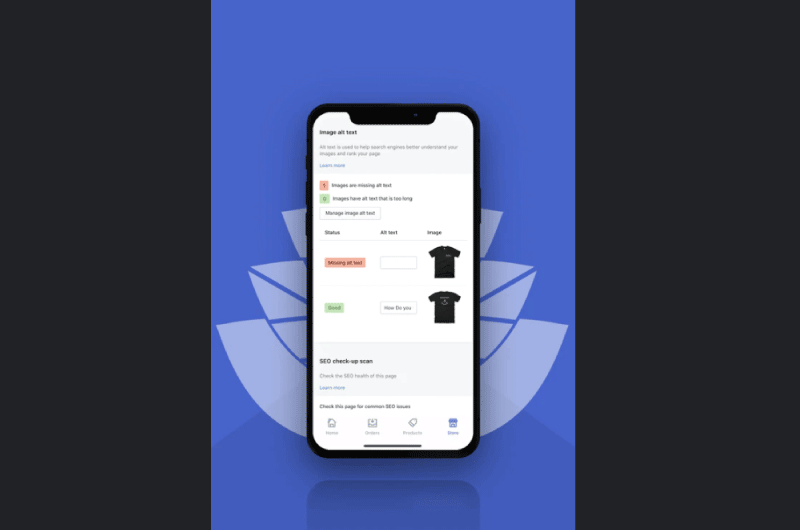 Company : All in one SEO Shopify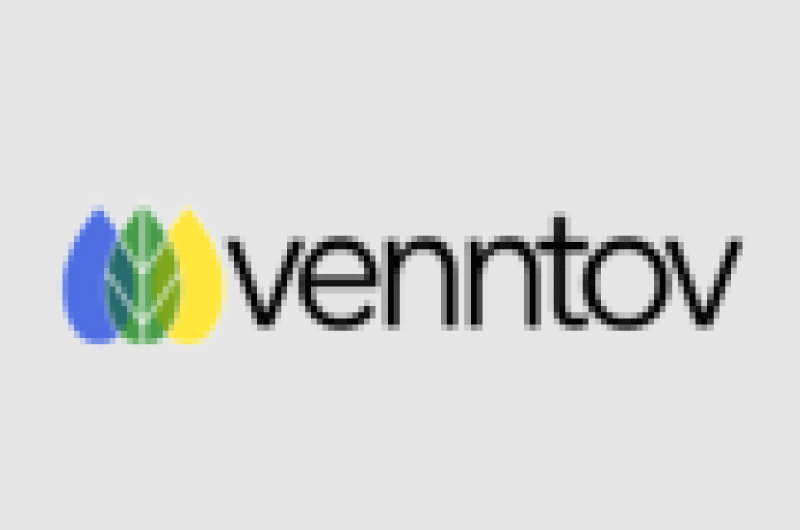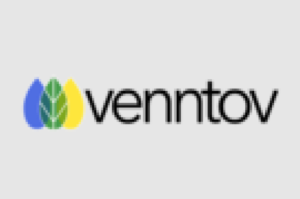 SEO Manager is an extension designed for online sales sites. It was created with the aim of helping online stores achieve better rankings in different search engines. 
It helps its users to easily implement SEO measures to enable their online stores to achieve higher search engine rankings.
In addition, SEO Manager provides the necessary tools to merchants, so that they can monitor and improve, in real time, the optimization effort of their stores. It is also a powerful SEO tool that provides live tracking of sales pages and 404 fixes. 
Besides site optimization, SEO Manager has more than 20 other features. It easily integrates with Google, and displays SEO comments in real time. 
It is an extension that is available especially for Shopify users. It has many users in several countries around the world.
Contact : All in one SEO Shopify
Social Media : All in one SEO Shopify
Others Tools : All in one SEO Shopify
Alexandre MAROTEL
Founder of the SEO agency Twaino, Alexandre Marotel is passionate about SEO and generating traffic on the internet. He is the author of numerous publications, and has a Youtube channel which aims to help entrepreneurs create their websites and be better referenced in Google.