AIO SEO | ALL IN ONE – WORDPRESS (PLUGIN)
Short description : AIO SEO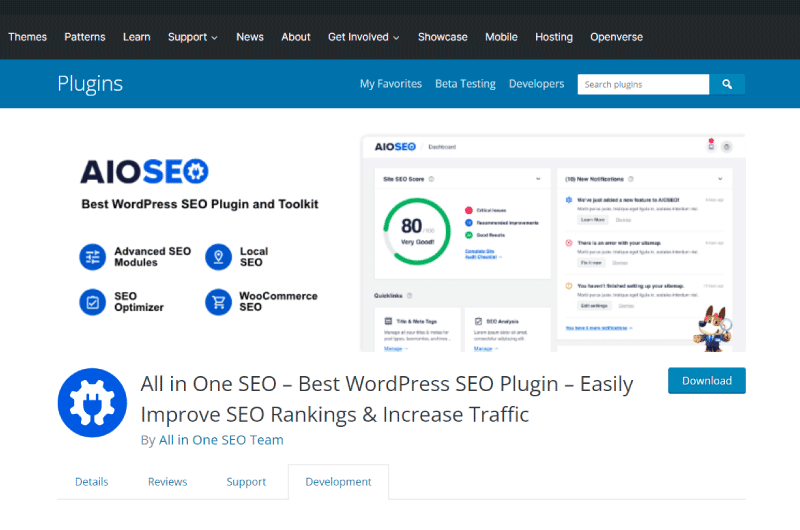 Discover one of the most complete WordPress extensions.
Long Description : AIO SEO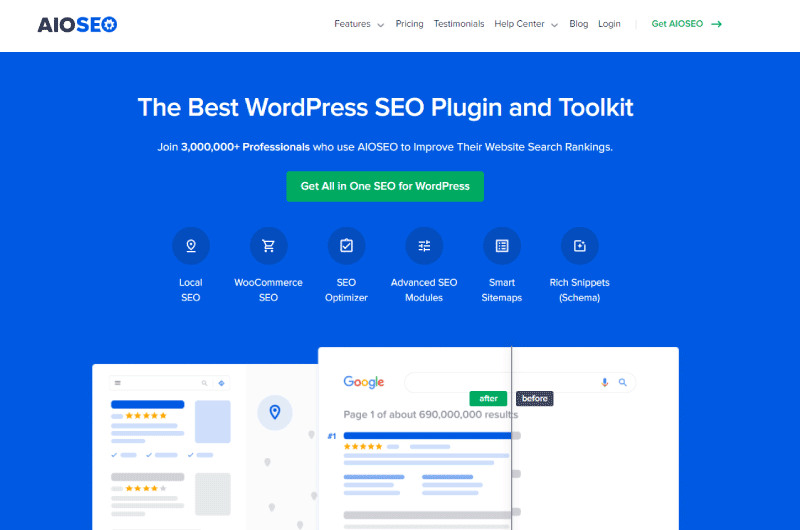 Descriptions of the extension All in SEO 
All in SEO
is a plugin launched since 2007 on WordPress and which ensures the configuration of websites for SEO. The number of users is estimated at more than 3,000,000 professionals. All in SEO Help actually allows its users to improve the SEO strategies they apply to their website.
It is perceived as a very powerful and all-in-one tool, even as the best plugin offered on the WordPress platform. One of its reasons for being is to allow Internet users to configure their WordPress site for SEO themselves. 
Who is the All in SEO plugin intended for? 
With all its features, the all-in-one All in SEO plugin will be perfect for several categories of people. 
It could be useful for website owners, bloggers, designers, developers as well as for all those who take care of the natural referencing of the websites they are responsible for. 
Why is the All in SEO plugin important? 
Using a tool such as All in SEO can be important for your website. One reason is that it's easy to use and doesn't require consulting an SEO expert. 
The other reason is that it offers a multitude of features that include tips for local SEO, commerce and SEO optimization. 
The All in SEO plugin also benefits from a regular update. The proof, the last update of this tool is only a few days old. This therefore assumes that the features of the plugin are regularly updated, thus guaranteeing you relevant results at all times. 
What are the features of the All in SEO plugin? 
The All in SEO plugin is considered one of the most popular WordPress plugins. This is justified by the multiple features it has. 
Indeed, this plugin allows users to: 
Properly configure WordPress without calling on professionals 

Optimize pages by creating SEO-optimized content

Integrate social media platforms and facilitate connection with webmaster tools from Google. 
It also allows users to intervene in the SEO markup of the site as well as the implementation of sitemaps and other rich extracts. 
Also remember that the All in SEO plugin optimizes websites for local SEO, woocommerce, setting up AMP pages. 
The tool also has a manager for redirecting and monitoring certain types of URL addresses. 
Apart from these different functionalities mentioned in a global way, it is useful to specify that the tool has many other SEO functionalities. 
We can for example cite: 
Videos SEO sitemaps: This is a component of All in SEO which allows you to generate the architecture of the videos present on the site and which then helps you to rank for the carousel videos; 

SEO analysis: This option makes it easy to integrate title tags, meta descriptions, keywords and all the other elements you need to improve your on-page SEO.

The SEI audit checklist: This is an option that allows you to analyze your entire WordPress site to detect critical errors and obtain actionable information to boost SEO and get even more traffic; 

Link Assistant: With this feature, you can get relevant suggestions for adding internal links to older content, as well as finding orphan posts without internal links; 

RSS content: This is a feature that helps you take control of your website's RSS feed to add custom links and text; 

SEO custom user roles: This feature allows you to manage access to the most important SEO features without giving up control of your website. 
How does the All in SEO tool work? 
As you can imagine, the first condition for using the All in SEO tool is to install it on your website from the WordPress content manager. 
But let us specify however that it is about a paying tool and that the simple installation will give you access only to a limited part of the various functionalities which it has. 
Indeed, when you want to use the All in SEO tool on your WordPress site, you must first download, install and activate it.
To do this, simply go to your WordPress backoffice and go to the extension tab to add new plugins. Once the plugin is installed, wait for the loading of the new page to configure the various options of the plugin. However, you can choose to skip this step. 
Anyway, keep in mind that the plugin only gives you access to limited features. If you want to get full access and take full advantage of the tool, you need to subscribe. 
The different plans offered are 4 in number and vary in amount from $99 to $599. However currently the same plans are offered to you with a reduction of 50% thus allowing you to have the choice between plans which vary from $49.50 to $299. 
Take advantage of this discount and do not hesitate to obtain an annual subscription to have access to most of the features of the All in SEO plugin.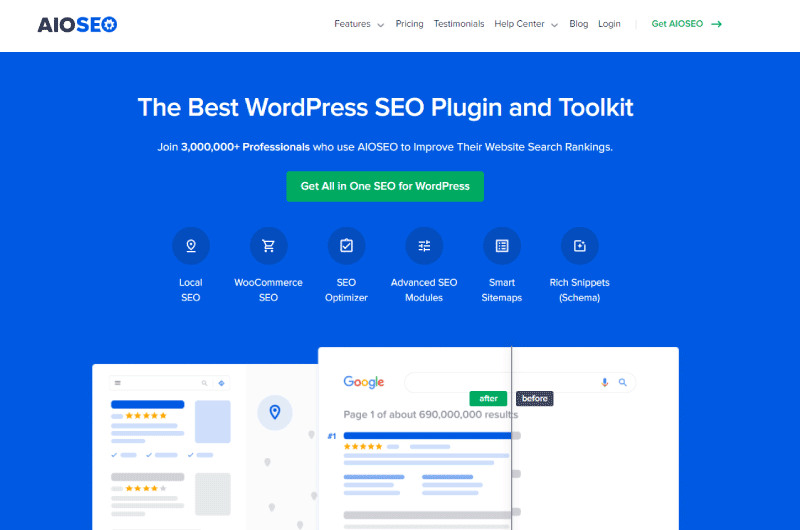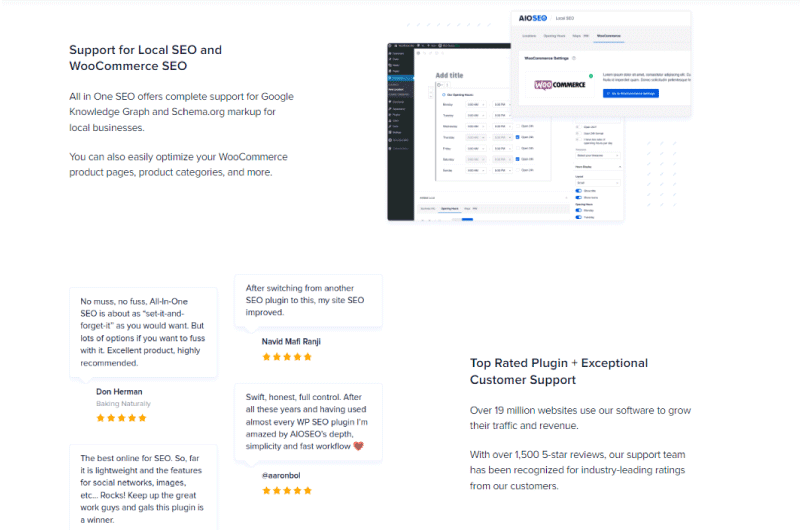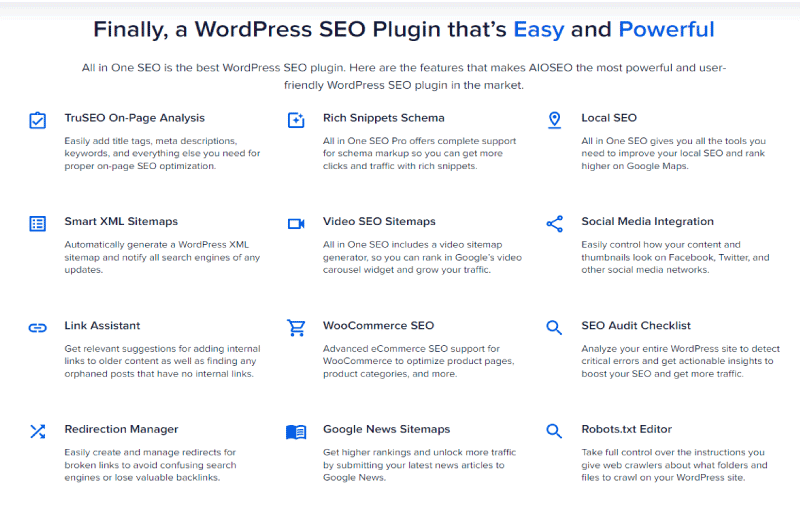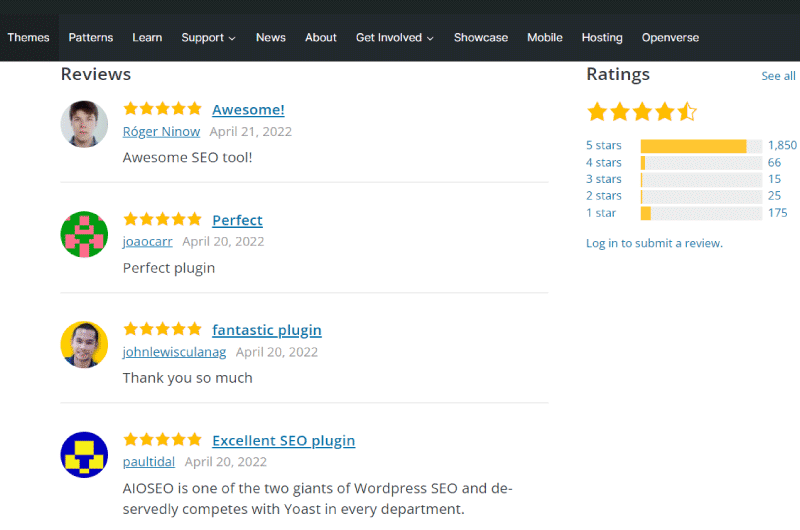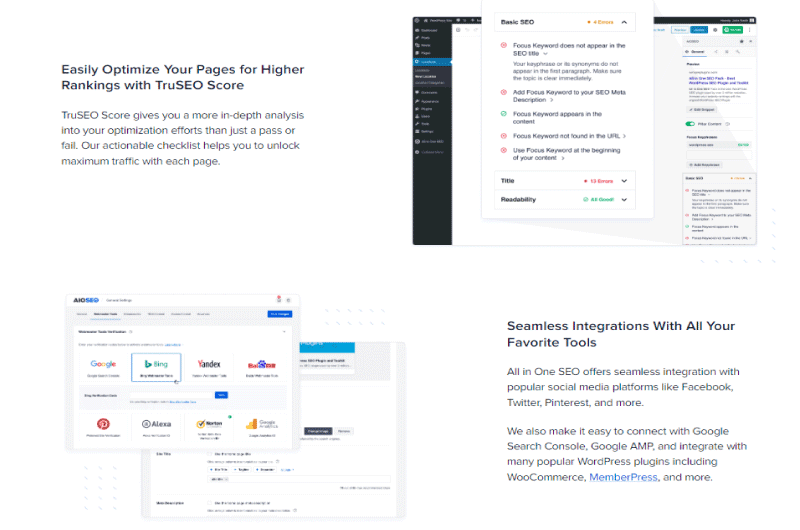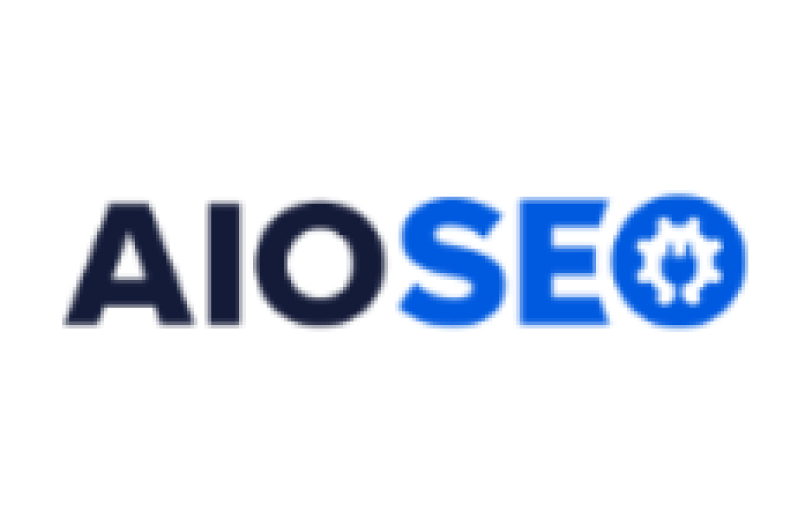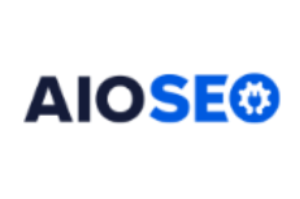 WordPress was created in 2003 by Mike Little and Matt Mullenweg. The latter had initially created a blogging tool called B2/cafelog. By enhancing this platform with precise features, they finally created WordPress. It is a content management system that helps create blog sites, online stores, etc. 
WordPress is therefore a software that allows you to create websites for free. The platform is very easy to use and does not necessarily require coding knowledge. It is the most popular CMS today and it should be noted that it hosts many websites. This powerful tool also makes it possible to optimize the management of the content of the various sites. In addition, WordPress also offers several solutions in the form of plugins or extensions. These allow users to solve certain problems they encounter in managing their content.
Alexandre MAROTEL
Founder of the SEO agency Twaino, Alexandre Marotel is passionate about SEO and generating traffic on the internet. He is the author of numerous publications, and has a Youtube channel which aims to help entrepreneurs create their websites and be better referenced in Google.