Website Analysis | ForeCheck
Short description : Website Analysis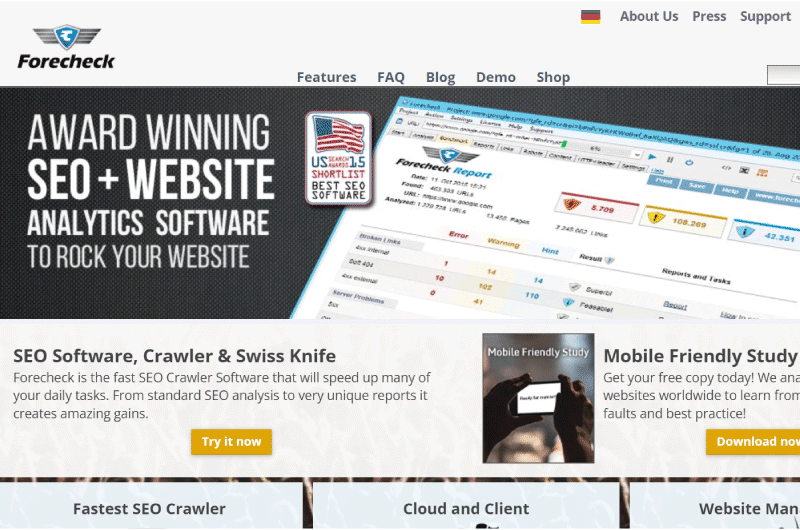 Forecheck is a powerful crawler that can scan multiple websites and identify issues with comprehensive scan reports.
Long Description : Website Analysis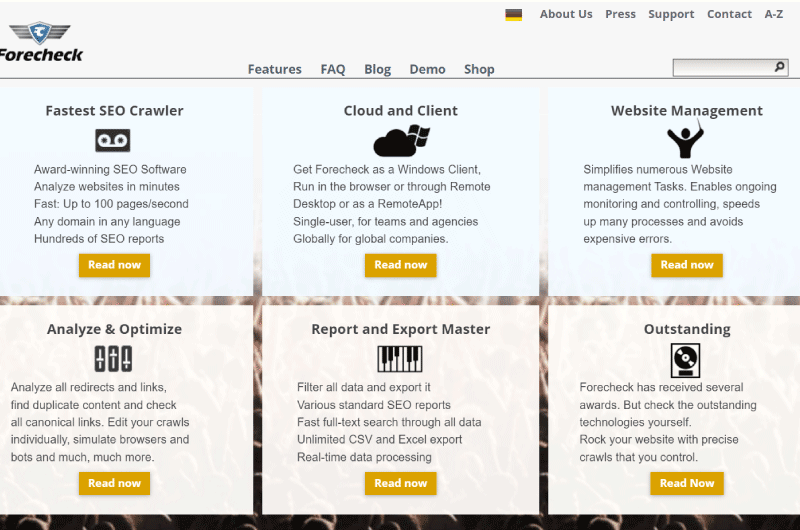 Description Forecheck 
Forcheck is a powerful SEO tool that can analyze up to 2 million URLs at
once with useful reports to identify and understand the causes of issues affecting a domain's ranking on Google. 
What is Forecheck? 
Forecheck is a crawler that crawls your site for any possible issues that could affect its performance and prevent it from earning the first page of Google. 
With Forcheck, you can: 
Audit a website and generate a comprehensive analysis report 

Identify all the problems that could ruin the site's ranking on search engine pages

Identify the problems to be solved first
Source:
Forecheck 
Indeed, after each crawl, Forecheck generates an analysis report with colored sections to easily recognize the most dangerous problems that must be repaired in priority.
The tool is best known for its power and ease of crawling an astronomical number of domains in record time. 
With Forecheck, you can crawl up to 2 million URLs on any site and generate a detailed report in an incredibly short time. 
This makes the tool suitable for all sizes of companies and particularly for large structures with large websites. 
Here is a video to get an overview of the power of the tool:
http://www.forecheck.com/videos/
Forecheck: Tool
Features Forecheck comes with some great features that can help you improve your site's search engine rankings. 
Here is the list of features offered by the tool: 
1. Domain analysis 
On Forecheck, you have an
Analysis
where all your crawl data is grouped with real-time updates. 
Here you will find almost all the exploration results generated by the tool, categorized on a single interface for easy access and easier reading. 
In places, you will notice lines in different colors with recommendations to be applied quickly to correct the problems and errors encountered on the site. 
Source:
Forecheck 
Forecheck also offers you the possibility of moving the columns in order to organize the data according to your needs. 
And if you ever feel engrossed in all the slew of data, the tool also offers filters to narrow down the data and display only the ones you deem relevant. 
Even better, Forecheck allows you to customize the analyzes by choosing your own criteria from a list of a hundred possible parameters.
After analysis, you can export the generated data to a CSV or Excel file at any time. 
2. Benchmark  
On your Forecheck interface, you also have a second tab entitled Benchmark. This is where all the standard reports generated by the tool are displayed: Broken links, duplicate content analysis, etc. 
Source:
Forecheck 
In the reports available in this tab, you will be able to see the total number of errors encountered in each analyzed section, followed by different warning levels to help you identify the errors that most need your attention. 
By location, you also have comments to get more details about each section.
If a report particularly catches your eye, you can click on it and go to a more detailed version of the report.
3. Reports
tab
Report
on Forecheck is used to access more information about a particular issue. 
Report for example
Duplicate Contents
, you can not only see all the pages that have duplicate content on your site, but you also have a list of canonical URLs with color indicators to spot issues that have been resolved. 
Source:
Forecheck 
At any time, you can export these reports to an Excel spreadsheet with all comments and color indicators retained faithfully. 
Forecheck: Features 
Ultra-fast website 

Supports all languages, coding, HTML entities and fonts

Scans any domain anytime and at any frequency

Ability to export all data to Excel or CSV files

Create SEO reports on the fly

Ability to analyze up to 2 million URLs on the same domain 

Ability to analyze domains up to 1,000 threads in parallel
Forecheck: How to get the tool? 
Forecheck can be downloaded on Windows
HERE
. 
The tool is also available in a demo version (10 MB), but with some limitations: 
Limited number of indexable pages (~10,000)

Does not display certain information 

Inability to save data analysis
For a successful installation and to enjoy full potential of Forecheck, here are some recommendations to take into account: 
Windows XP SP3 or higher (Vista, 7, 8, 10), 32 bits or 64 bits, 

Have at least 30 MB of free disk space

Have at least 4 GB of free RAM available.
Machines with less than 4 GB of free RAM may be limited in the ability to crawl URLs on the same domain.
Learn more. 
Forecheck: Pricing 
Forecheck offers several tariffs adapted to several needs: 
| | | | | |
| --- | --- | --- | --- | --- |
| Versions: | Professional | Enterprise | Enterprise | Ultimate |
| Analyzes/Explorations | unlimited | unlimited | unlimited | unlimited |
| Projects | 3 | 10 | 20 | unlimited |
| Google Analytics | no | yes | yes | or |
| Parallel queries | ten | ten | 100 | 1,000 |
| Keywords | unlimited | unlimited | unlimited | unlimited |
| Licenses by volume | yes | yes | yes | yes |
| Price per month | $49 per month  | $99 per month  | $149 per month  | $199 per month  |
Note
: These rates are subject to change without notice.
Please consult the Forecheck for current prices. 
Videos : Website Analysis
Images : Website Analysis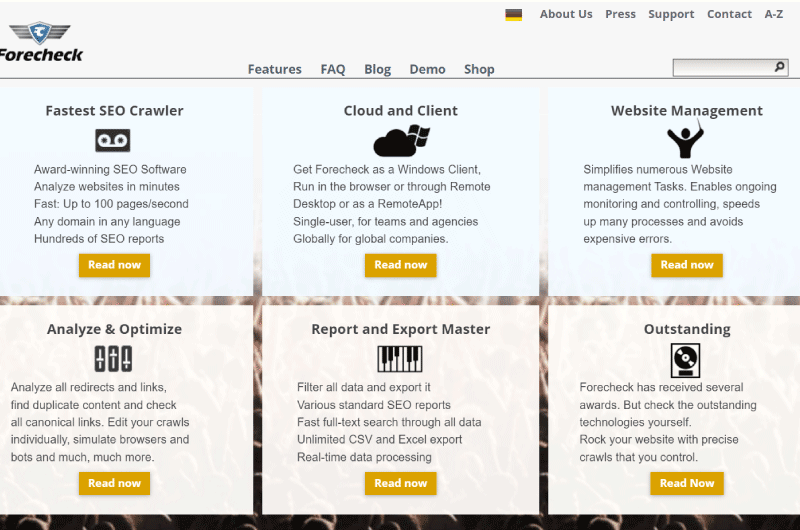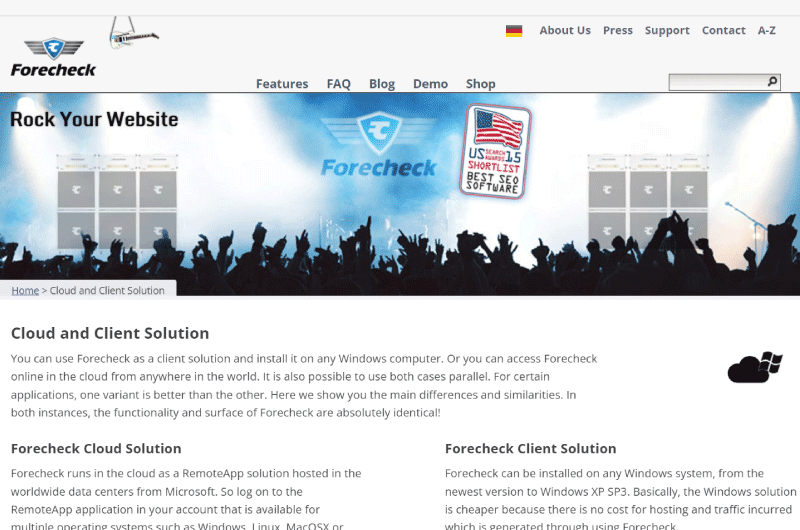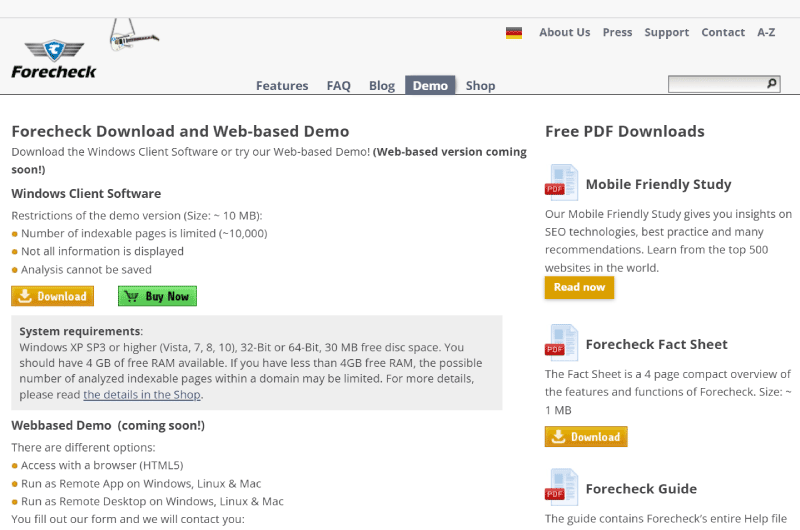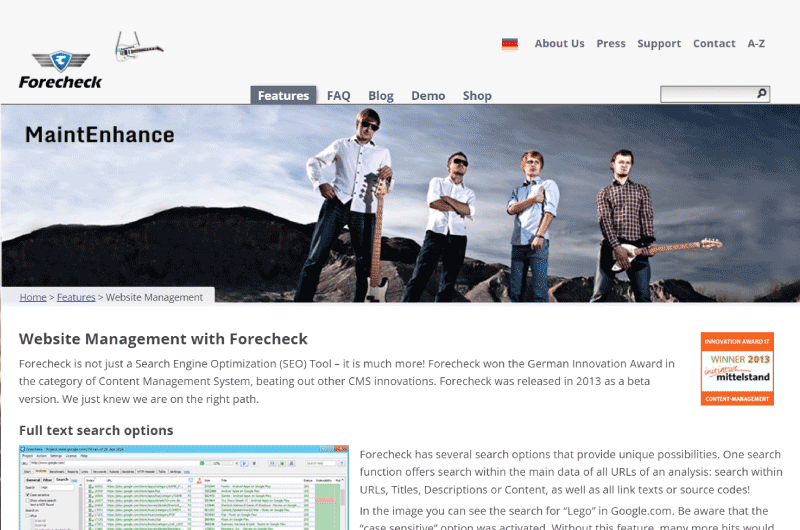 Company : Website Analysis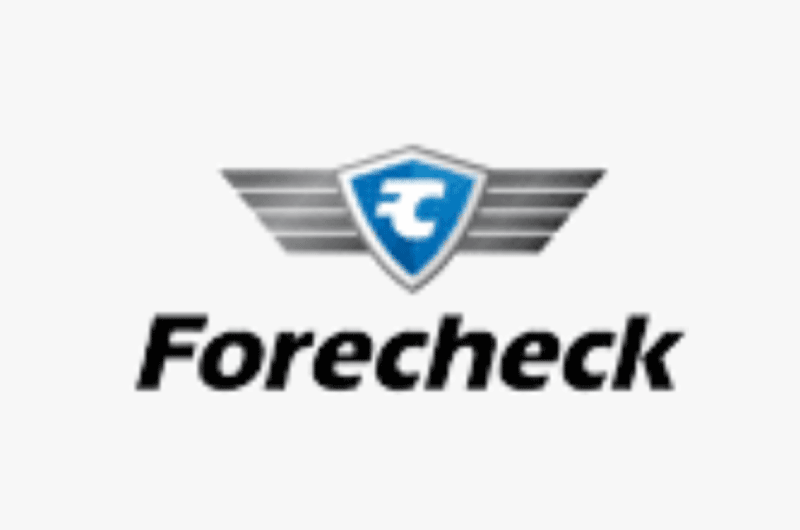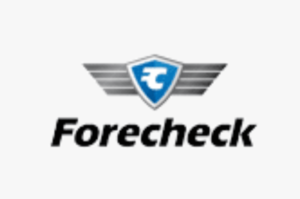 ForeCheck is a German SEO software. It is a more improved and more modern version of Rank It, the first SEO software designed in Germany in 1997.
ForeCheck was created to help web marketers and businesses improve their content optimization. From SEO analysis to ranking reports, ForeCheck provides its users with all the essential tools.
SEO auditing is one of ForeCheck's specialties. Through this feature, it analyzes all data related to websites, in all languages ​​and at the desired frequency. 
It also provides detailed reports on every issue related to the sites pages.
Many website management tasks are also simplified with ForeCheck. It supports continuous monitoring and control of all sites.
ForeCheck is a software known for its efficiency and excellent mode of operation.
Contact : Website Analysis
Social Media : Website Analysis
Others Tools : Website Analysis
Alexandre MAROTEL
Founder of the SEO agency Twaino, Alexandre Marotel is passionate about SEO and generating traffic on the internet. He is the author of numerous publications, and has a Youtube channel which aims to help entrepreneurs create their websites and be better referenced in Google.