SERPs Tracking | WhatsmySERP
Short description : SERPs Tracking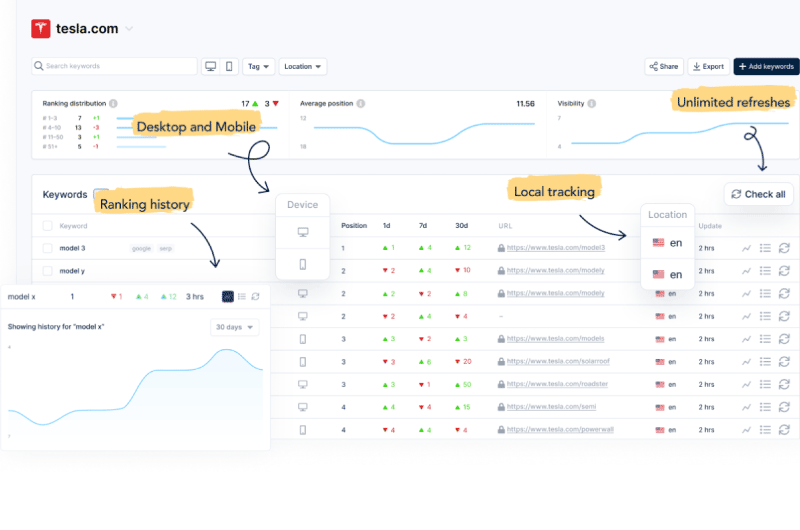 WhatsMySERP is an online rank tracker that helps web marketers accurately assess their SEO ranking. The SEO tool helps you monitor your website rankings using a keyword tracker.
Long Description : SERPs Tracking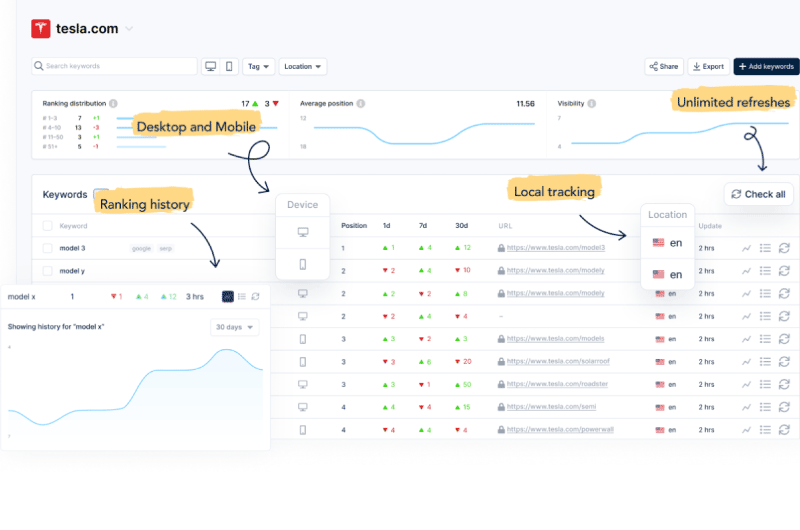 Description WhatsMySERP
If you have a website that represents your business online, you know how important it is to optimize the content of your pages to appear high on the SERPs. 
Luckily, there are several tools available in the market today like WhatsMySERP which helps you to get a higher organic ranking.
The tool has a series of impeccable features that you may need to fulfill certain SEO tasks.
We are going to describe extensively the different features of WhatsMySERP.
What is WhatsMySERP ?
WhatsMySerp is one of the most successful site rank trackers for website owners.
The tool offers some features that are completely free while others can only be used if you pay a subscription.
It is a tool that is regularly updated to allow users to have access to accurate and up-to-date data.
The site rank tracking offered by WhatsMySERP gives you a clear history of your performance for given keywords or search terms. 
At your fingertips, WhatsMySerp has everything you need in a rank tracker.
You can use it to analyze SERPs and check your website's position for your keywords, it's a completely free feature.
A few simple steps are enough to achieve a result:
Enter the URL of your website;

Choose location and search device;

Enter the keywords to follow;

Press + to add more.
Google search results may vary based on your geo-location, device type, mobile or desktop, and Google TLD. 
WhatsMySerp offers two Basic and Premium plans. A basic plan is free and has so much value, but you can upgrade if you want more. 
It also lets you search for keywords and see how often they were used on your webpage.
The Whatsmyserp is as follows:
25 keywords: $4.99 per month;

200 keywords: $19.99 per month;

500 keywords: $29.99 per month;

1000 keywords: $59.99 per month.
The paid version is worth the cost if you're a serious SEO researcher, as you won't be limited in the information you can gather from the tool.
Here are some features of the tool in detail:
Rank Tracking
To use this first feature of Whatsmyserps, you need to create an account and go through the payment step.
Once logged into the tool, you need to enter your search term and specify the country in which you would like to track your site performance as well as the type of device, either computer or mobile devices.
To have access to the most accurate data with Whatsmyserps, it would be best to add your Search Console account altogether.
Then the tool will provide you with the results with all the information you need.
The report presented by the Whatsmyserps shows you the ranking of your website for your keywords in real time.
In the distribution section of the presented report, you will see the position changes in search engines.
So you can judge the relevance of your keywords based on your positions in the SERPs in your target market.
If you are not in the top 5 or top 10 search results at all, you must understand that your keywords do not match the demands of your target market, which would mean that you will have to change your strategy.
The data provided by Whatsmyserps is automatically updated to allow you to follow the evolution of your site in the SERPs.
If you have added your Search Console account and saved some keywords as favorites, this SEO tool will help you discover the most popular search terms.
Keyword research can help you know what your target audience is looking for. 
You can use this information to improve your content, so people find you when they search.
WMS EveryWhere
WMS EveryWhere is a feature that Whatsmyserp has developed as a browser extension that allows you to check keyword search volume, cost per click and many other useful statistics.
This free Whatsmyserp can take control of your browser when you search.
Just add it to your browser and it will provide you with relevant information about your search terms right on the search results pages.
We have already talked about this tool in one of our tool descriptions, I invite you to consult it to learn more.
Free SERP Checker
This feature of the tool is completely free, you will find it in the "Free Tools" tab directly on the homepage.
Being a completely free feature, you don't need to register with the site before using it.
Basically, you need to fill in your main keyword and adjust the setting to the country you want to verify your location and device for.
You need to enter the keyword, then Serp Checker will show you the top 100 results.
To save you time, your Google SERP is highlighted in blue to give you an accurate idea of ​​where you stand.
The SERP Checker tracks your website's ranking for desktop or mobile search, so it's essential to switch into devices to see how well you provide a quality user experience.
Results may differ between the two based on different ranking criteria on each device.
In general, if you are a website owner Whatsmyserp is a simple and effective rank tracker that you can easily use for your domain and keyword research to maintain or increase your site's ranking on the SERPs.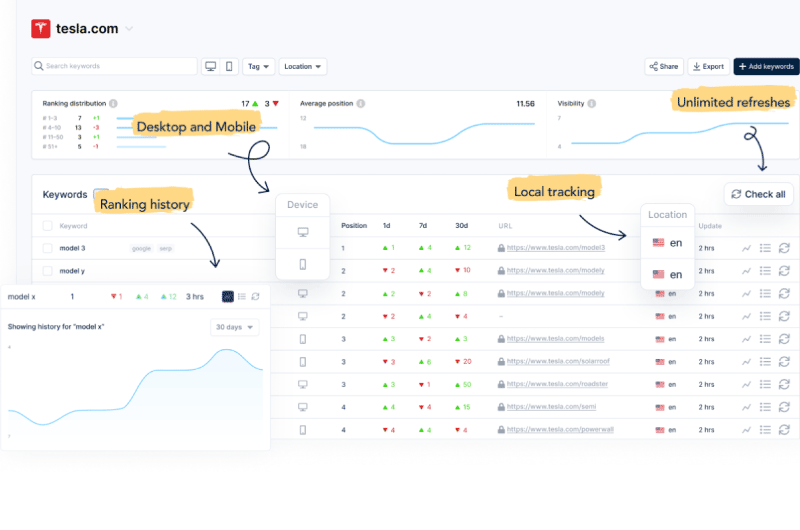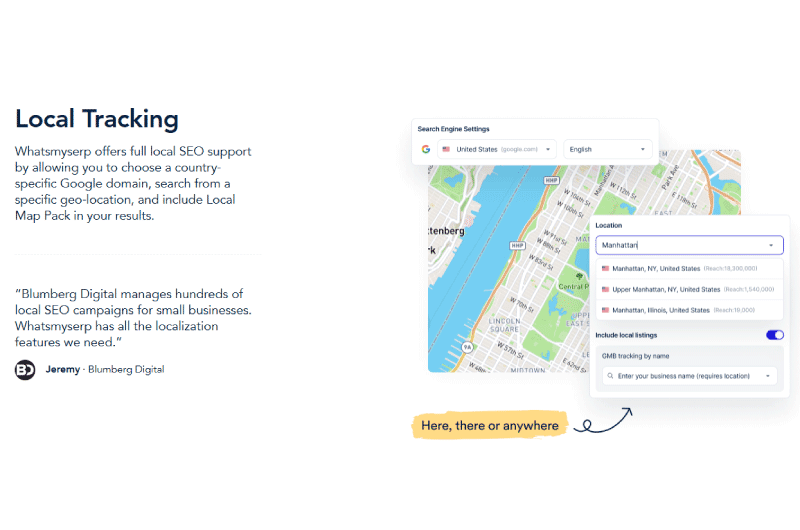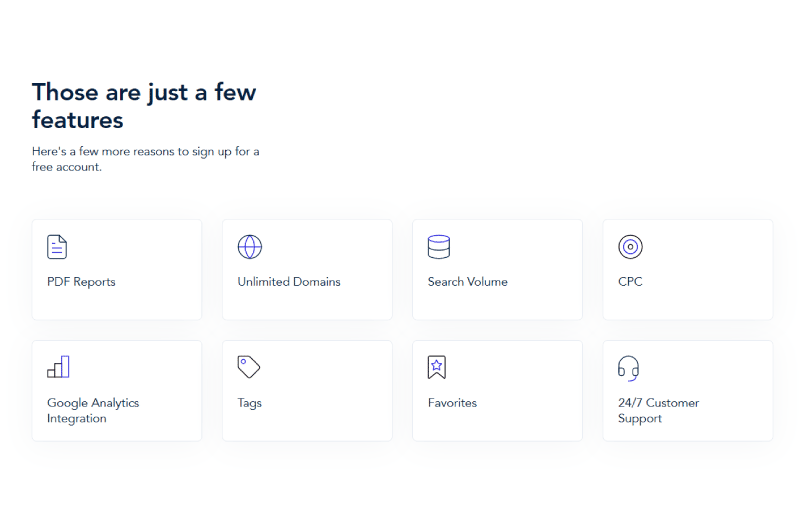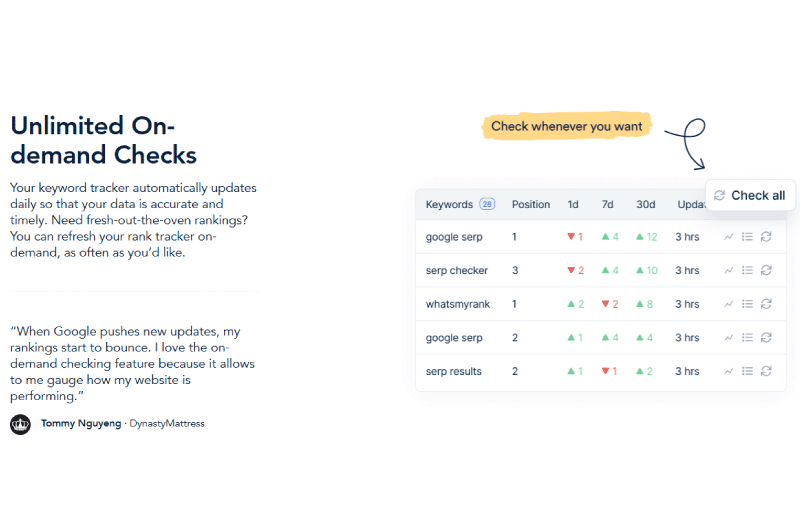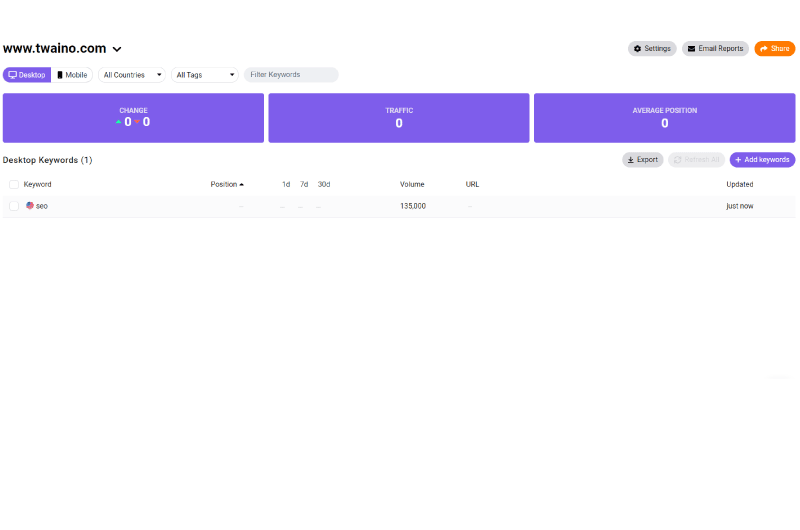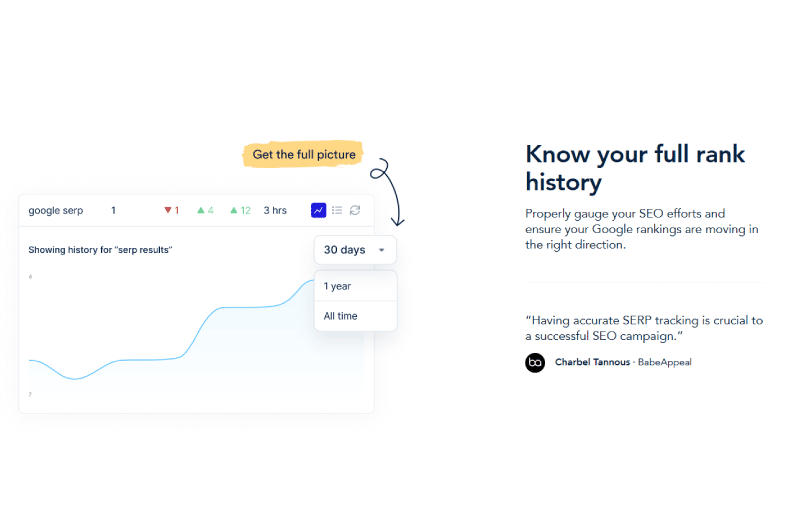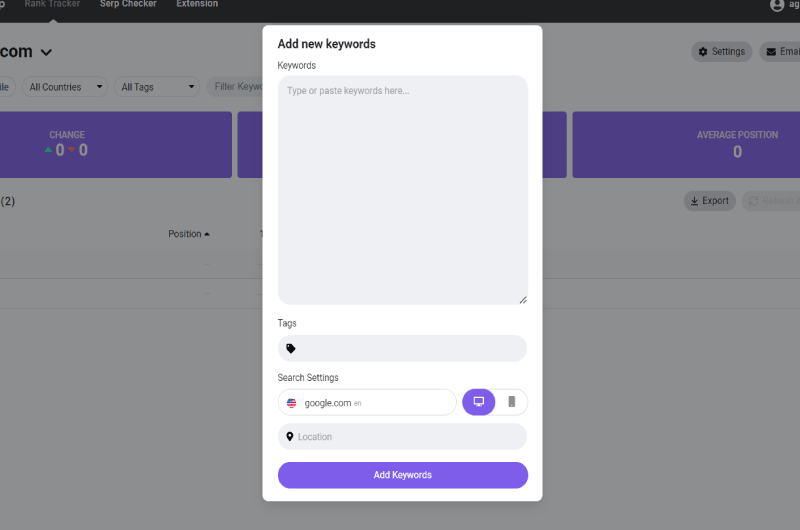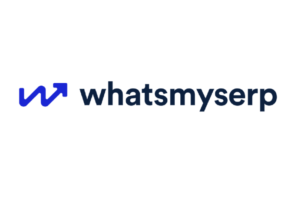 WhatsmySERP is a platform specialized in SEO. 
It offers several tools to improve the ranking of your site on search engines, especially Google. 
WhatsmySERP offers you, through its tools, a daily, free and automatic update of the ranking of your website. 
One of its tools is Keyword Tracking. Thanks to the automatic update function, this tool facilitates the discovery and insertion of new relevant keywords in your content.  
This allows a better referencing of your site and a better ranking by Google. 
WhatsmySERP can be accessed from any country and offers other features such as PDF reports, Google Analytics integration and 24/7 customer support.
Social Media : SERPs Tracking
Others Tools : SERPs Tracking
Alexandre MAROTEL
Founder of the SEO agency Twaino, Alexandre Marotel is passionate about SEO and generating traffic on the internet. He is the author of numerous publications, and has a Youtube channel which aims to help entrepreneurs create their websites and be better referenced in Google.