Search keywords | TwinWord
Short description : Search keywords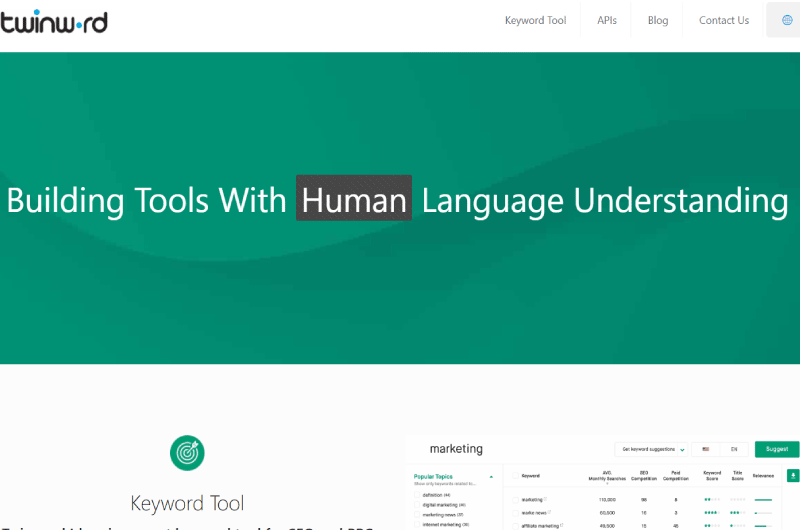 Use Twinword to find relevant keywords for your content and analyze your texts.
Long Description : Search keywords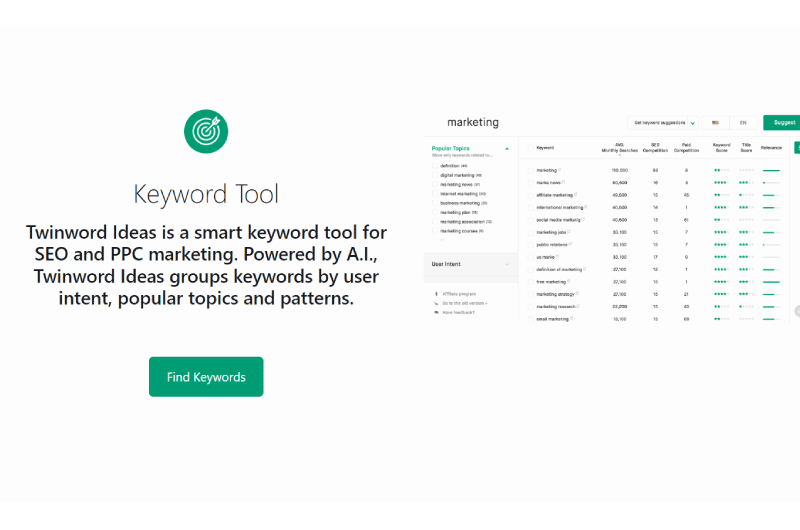 Twinword Keyword
research is the most basic task that websites engage in when it comes to SEO.
It makes it possible to find the search terms of Internet users in order to include them in its content so that search engines can make it appear in the results following a request.
If it remains one of the basic tasks, it is also one of the most difficult, because you can miss the mark when you have not found the right keywords.
Fortunately, content creators can use several tools to find these keywords automatically.
This is the case of Twinword, a tool that provides you with key keywords with a set of filters to help retain only the most relevant ones. In this description, I invite you to discover the Twinword tool.
What is Twinword Ideas?
Twinword Ideas
is an AI-powered keyword tool that allows its users to find only relevant keywords for their content.
This tool is able to automatically detect the user's intent for each keyword suggestion.
Plus, since it only suggests relevant keywords, you no longer have to sift through long lists of keywords before finding what's right for your content.
Twinword Ideas offers a feature where you will also discover new ideas and concepts through popular topics in your niche. Thanks to its AI, this tool detects these ideas and trending topics and groups them to facilitate their use.
Twinword Ideas suggests titles according to the searched keyword, which will allow you to create quality content. It also provides accurate search volume data.
So you can make decisions based on accurate data about your keywords. These include search volume, organic competition, paid competition, and CPC.
How to register on Twinword Ideas?
To register on Twinword Ideas, all you have to do is access the official website to create your account. This will allow you to do minimal keyword research per day for your site. 
But to do a bigger search, Twinword Ideas offers you three plans that allow you to access all filters.
Prices range from $18 to $89. However, you can obtain significant reductions for these rates by subscribing to an annual subscription.
How to do keyword research with Twinword Ideas?
Twinword Ideas lets you quickly do keyword research for your website and content using AI.
Insert your main keyword to get a list of relevant keywords 
Twinword Ideas provides a field where you can enter your term and then click "Search" to get a list of keywords.
If you are a seller, you can enter the name of your product or service in the field to generate a long list of keyword suggestions. 
Finding relevant keywords
In reality, all the keywords generated by the Twinword Ideas tool are not necessarily relevant to your content. It is then necessary to be able to filter those who have a great interest in your content.
Twinword Ideas offers a filter for this purpose to find those with popularity. By clicking on the "Popular Top" tab on the left, you will be able to access the popular topics that interest you.
After the selection of popular topics, your list may be reduced to a few keywords unlike the starting list.
If after this selection you don't have all the keywords you hope after taking a look, you can always add your own custom topic. From then on, you will only have relevant keywords related to your personalized topic.
Sort your keyword according to your needs
Twinword Ideas offers metrics by which you can sort your keywords according to your needs.
So if you're looking to get keywords for your web content, like a blog post or meta description, just sort by our Keyword Score, with the highest score at the top.
Indeed, the higher the score of a keyword, it is better to try to include it in your content. On the other hand, when you search for a keyword for your title, you can sort it by title score.
In general, the title with the highest score is placed at the top. When a title score is high, the better the keyword in question is for a title or heading.
It's a keyword that can lead to users who are more likely to convert or take an action you want.
Alternatively, if your goal is to get keywords for search engine ads, you can sort them by Keyword Score.
This score is obtained based on the average monthly search volume and competition scores. Keywords with a high score are of high value. Note that you should select low competition keywords where traffic is still high.
Through all these filters, you will definitely only get a list of keywords that matches your aspiration. Twinword Ideas also allows you to select only the keywords you want to use for your content.
Just check the boxes of the keywords you like or select them all to obtain a file containing your selection.
In fact, Twinword Ideas offers a green button that will allow you to copy or download your keywords in different formats such as Excel or CSV.
More Advanced Filtering Option
While the sorting options presented earlier may be enough to get you started, there are other more advanced options that can allow you to fine-tune your keywords. 
Twinword Ideas offers a tab for this purpose, "Show advanced filters" on the left side, under the popular topics filter which displays a complete list of all advanced filters.  
Get keywords for a specific location
This option allows you to get keywords for a specific country and will help you target exactly the people you want to present your offer to. It is the same when you have a shop.
User Intent Filter
Twinword Ideas will help you create content to attract the users you want. Indeed, there is a filter of keywords by user intent in the tool.
For example, when your goal is to attract information-seeking users who are likely early in the buying process, use the "know" intent in this filter. 
As for users who are ready to buy and are simply comparing different options, you can target them with "buy" intent.
Filtering out long-tail keywords
In some cases, it's better to find very specific keywords that have a higher conversion rate, but lower search volume.
To do this, use the word count filter to increase the word count to show long tail keywords.  
The Twinword API text analyzer
In addition to keyword research, Twinword also offers a text analysis API. From the API, you can get synonyms and cognates for a word or phrase.
It also allows you to analyze feelings by discovering the tone of the texts, which can allow you, for example, to know if a comment is negative or positive.
Using the API, you will also discover the similarity between two texts or two sentences. You can also analyze emotions in a text or a paragraph.
In short, Twinword is a set of tools based on artificial intelligence that allows you to search for relevant keywords and analyze your texts in different ways.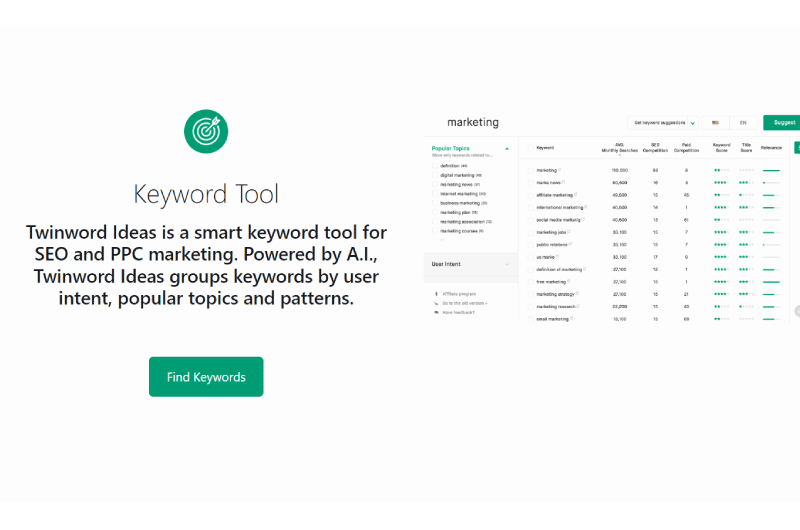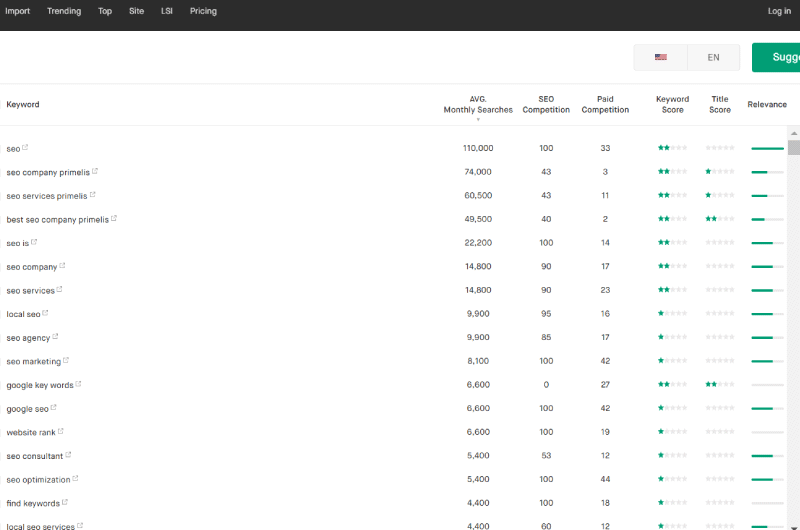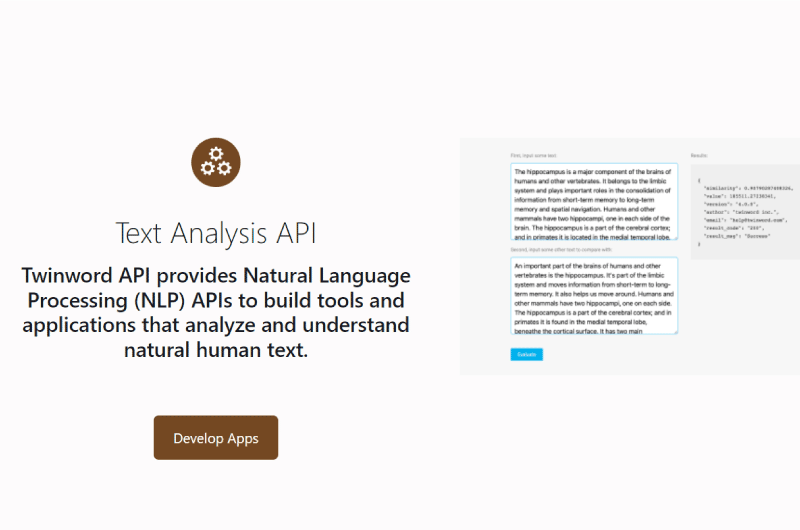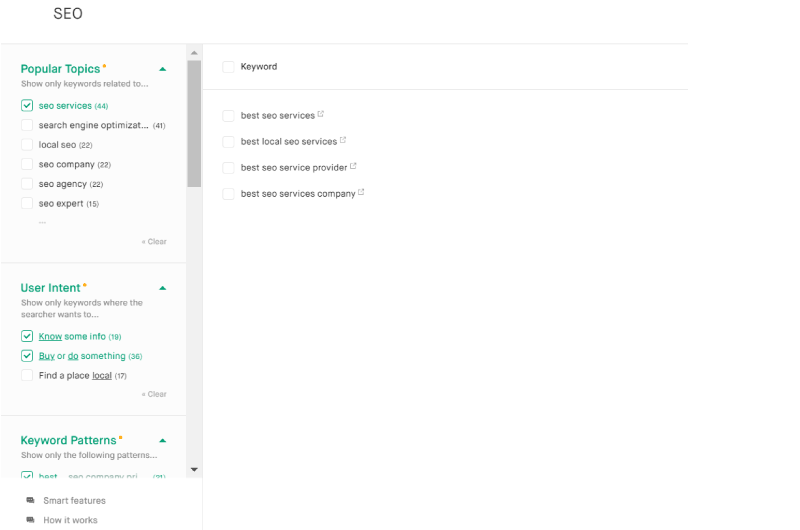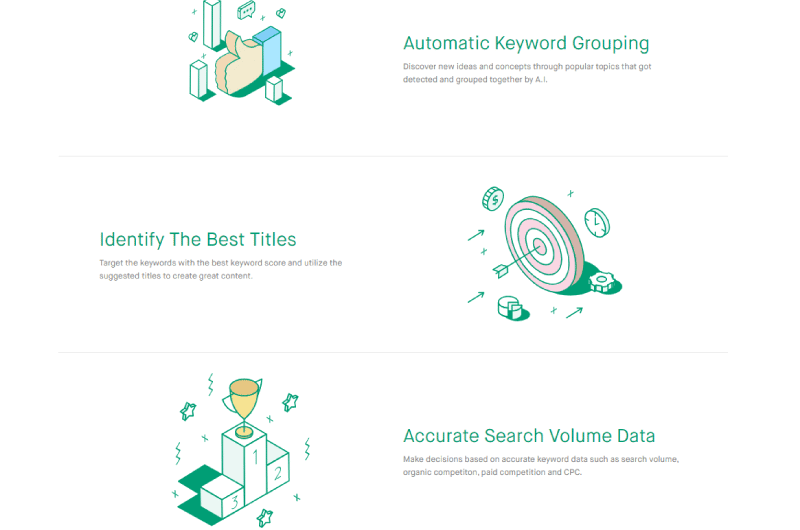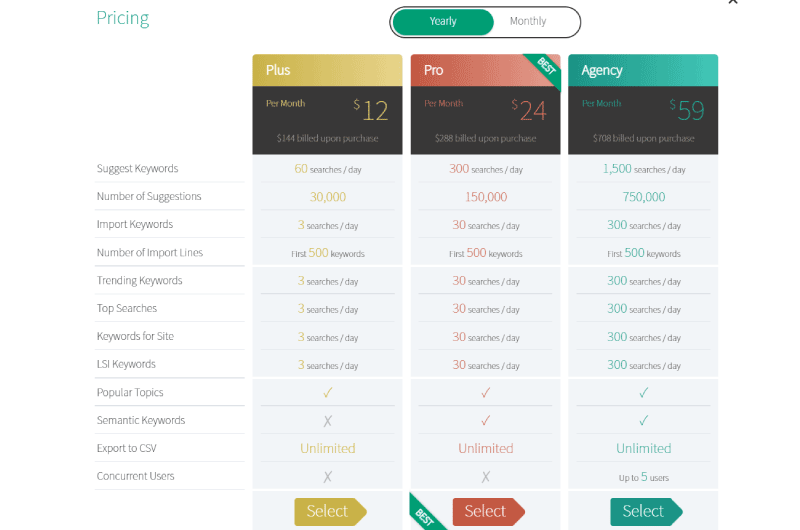 Company : Search keywords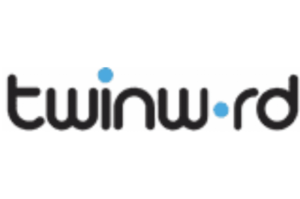 TwinWord Inc is a company that helps marketing experts filter and select relevant keywords in record time. The idea is to help them with their content marketing and paid search campaigns.
For this reason, she designed TwinWord. It is precisely an AI-powered keyword research tool, based on text analysis technology and which uses filters to quickly clean up your keywords.
TwinWord, powered by AI, groups keywords by topic, popular patterns and user intent. It also has a text analytics API that promotes natural language processing through the creation of tools and applications that evaluate and understand natural human content.
Contact : Search keywords
Social Media : Search keywords
Others Tools : Search keywords
Alexandre MAROTEL
Founder of the SEO agency Twaino, Alexandre Marotel is passionate about SEO and generating traffic on the internet. He is the author of numerous publications, and has a Youtube channel which aims to help entrepreneurs create their websites and be better referenced in Google.