Local SEO Tools | Bright Local
Short description : Local SEO Tools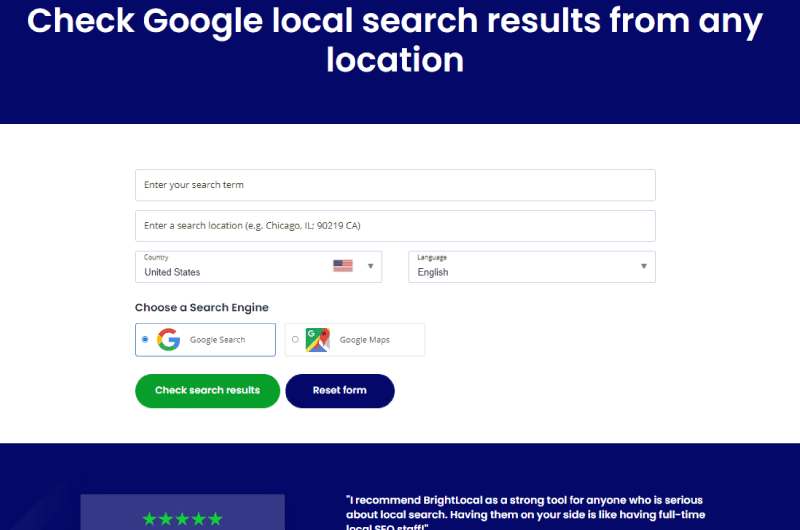 Want to get an idea of ​​how your website looks from a specific location? Try the Local SERPs Checker tool
Long Description : Local SEO Tools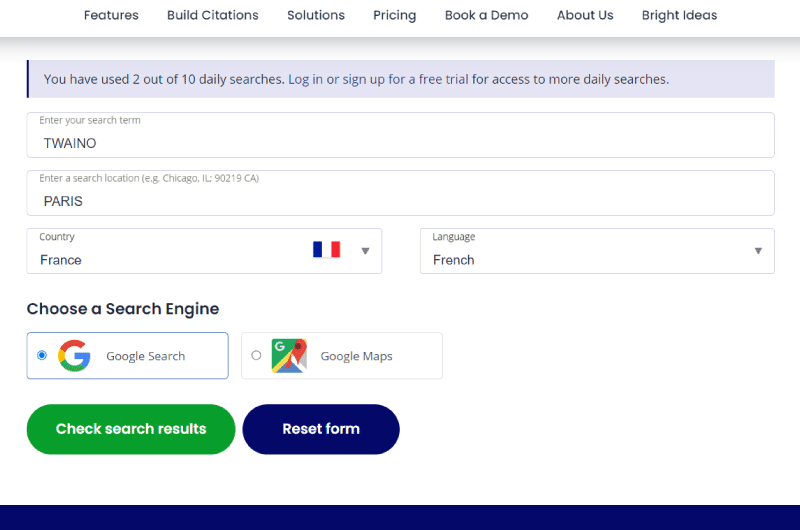 Description of local SERPs Checker 
Created in 2015 by Myles Anderson, Brightlocal is an English local marketing company. It was created with the aim of helping local marketers. 
It therefore provides them with a series of tools, solutions both free and paid to ensure the success they need thanks to many tools and solutions. 
That's why, on the brightlocal platform, you'll find tools for local SEO, reputation and review management.
Similarly, other types of solutions are offered specifically to businesses of all sizes. 
Finally, you also have a series of free tools, including the
local SERPs Checker
(local search results checker). Quite frankly, this is a tool designed and implemented by the local marketing company brightlocal, and which allows you to check the search results of your websites from any search location.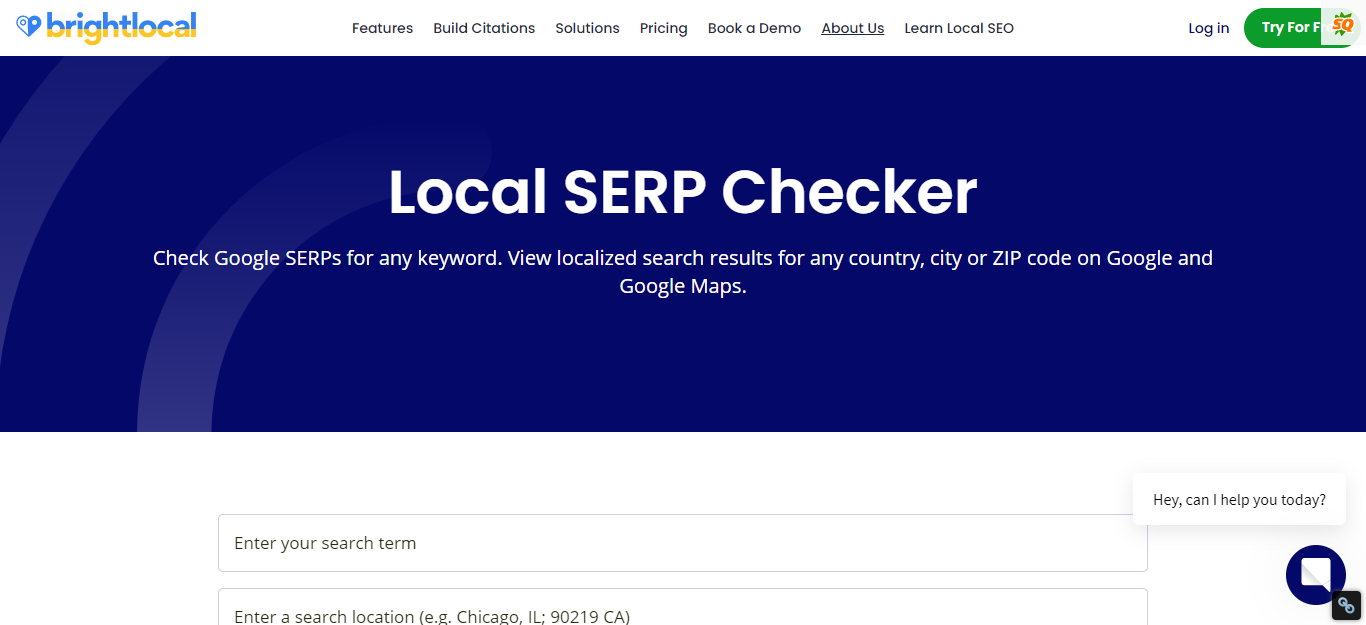 97%
of people who use online search search for local businesses and almost
46%
of all Google searches consider location. 
These figures undoubtedly show the importance of local search for any website, but especially for online businesses. 
This finding therefore assumes that you need to put in place a good strategy to optimize your website for local search in order to develop your business even more. 
However, before you get to that, you can check if your site is optimized for local search with Brightlocal's Local SERPs Checker. 
Who is the Local SERPs Checker for? 
If you're wondering this, the Local Search Results Checker is for any website owner who wants expertise to better understand how their website performs in local search. 
It is also intended for SEO agencies or individuals who plan to implement local SEO strategies for their site. 
To these, for example, the SERPs checker can allow them to know if the different strategies they are implementing are effective. 
Why should you use Brightlocal's Local SERPs Checker? 
One of the main reasons why you can consider using this tool is that it is developed by a company specializing in local marketing and whose notoriety is no longer in dispute. 
The other reason you might want to use the tool is that it's a free tool, so you won't have to pay anything to check if your site is optimized for local search. 
Finally, the last reason that can lead you to use this tool is justified by the fact that it is a tool that is both powerful and easy to use. 
What are the different features of the Local SERPs Checker? 
As for the features of this local search results checker tool, it should be noted that the tool allows you to check local results from any location in the globe.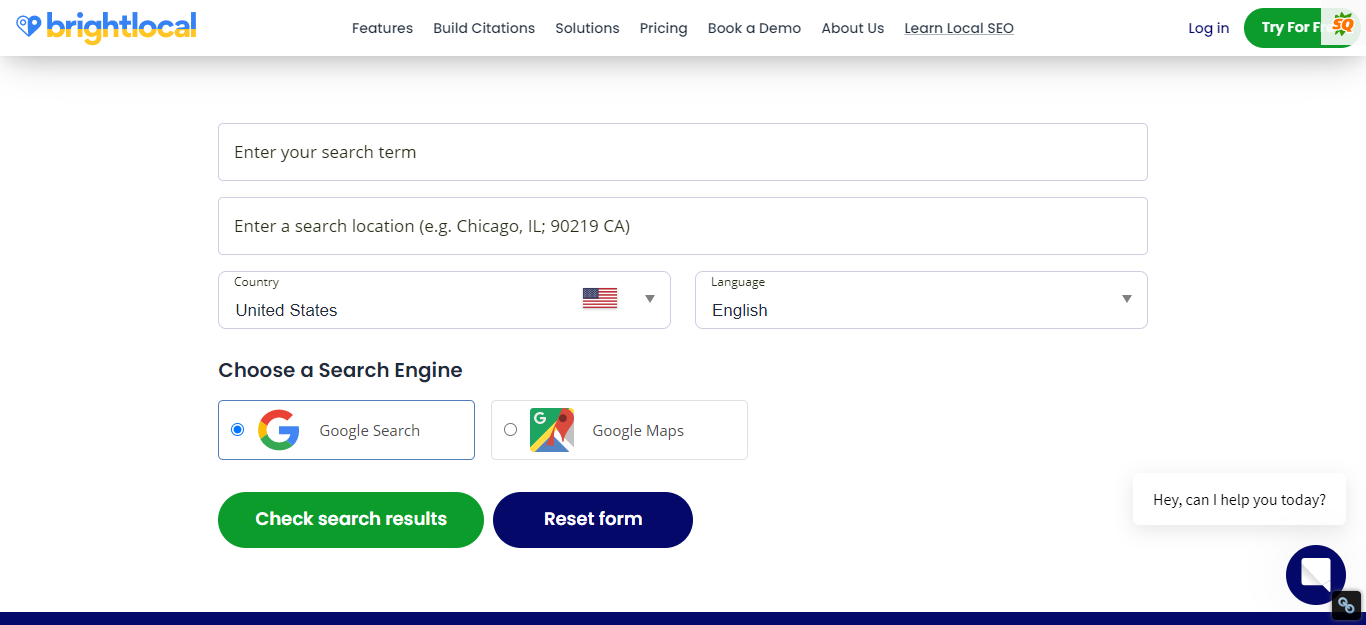 In such a perspective, it gives you the possibility to carry out your research using information such as: 
The name of the country; 

The city ; 

The zip code.
It should also be remembered that the verification can be carried out from two platforms, namely: 
The Google search engine; 

And Google Maps. 
Similarly, it is useful to remember that the search results are available in several languages. In reality, the language adapts according to the locality you choose to do your research.  
How to use the Local SERPs Checker? 
As I mentioned before, the local search results verification tool is a powerful tool, but easy to use. 
Concretely, to use it, just go to the Brightlocal website and look in the list of products and at the level of the free tools section. As a reminder, this part is at the level of the footer. 
Once identified and selected, wait for the page to load and fill in the various fields of the tool options. 
particular, you must fill in: 
The search term, this is essentially a keyword on which your site is optimized; 

The address of the locality where you wish to carry out the search; 

The country ; 

The engine from which you want to perform your search. As you can see, the tool gives you the choice to search either on the Google search engine or on Google Maps.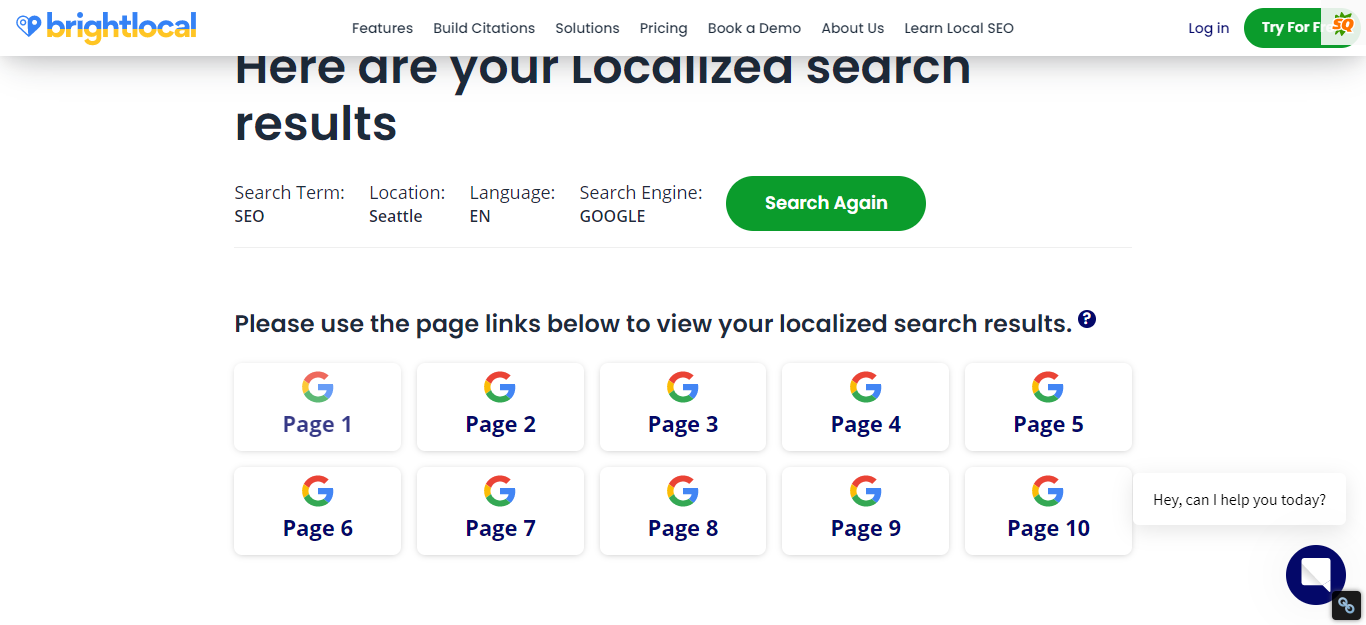 It seems worth remembering regardless of the search engine used, the results of the analysis generally show you how the search results present themselves in the SERPs in the first ten (10) pages.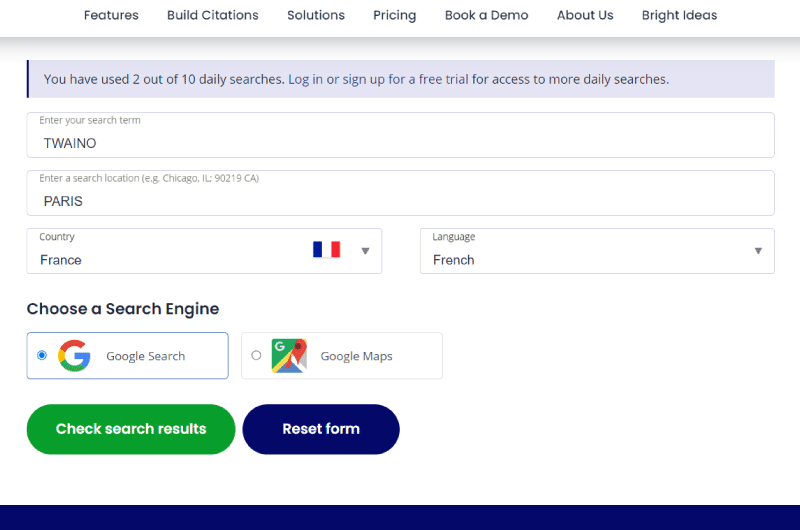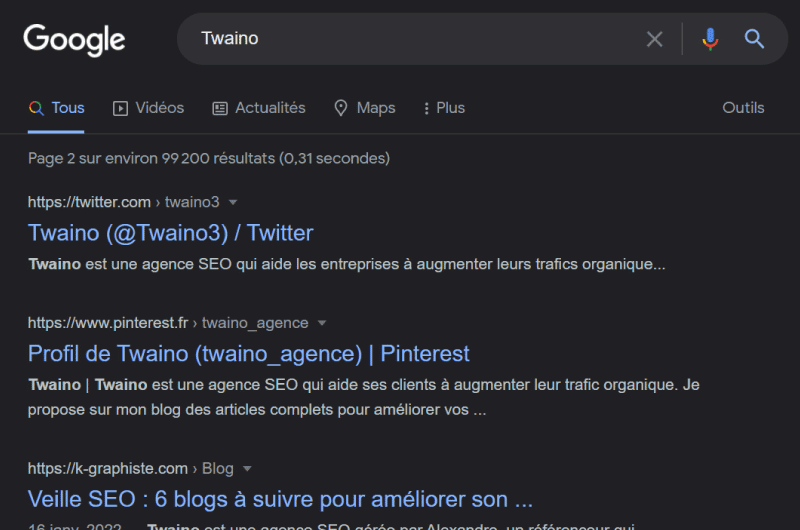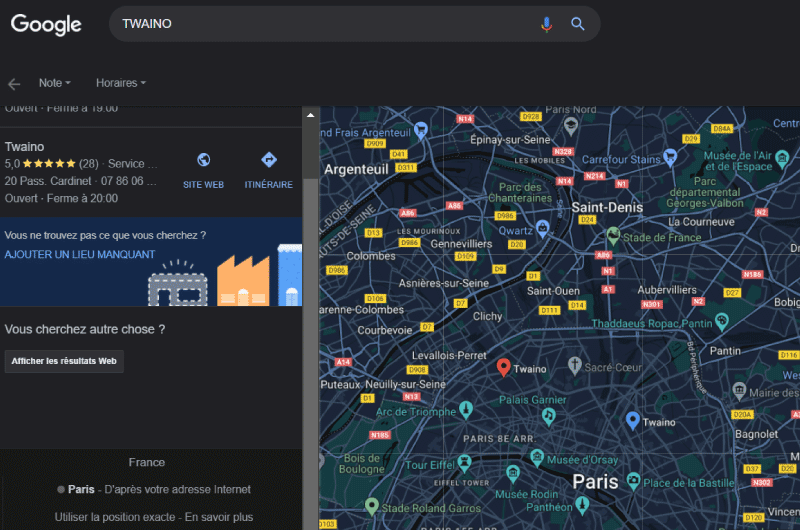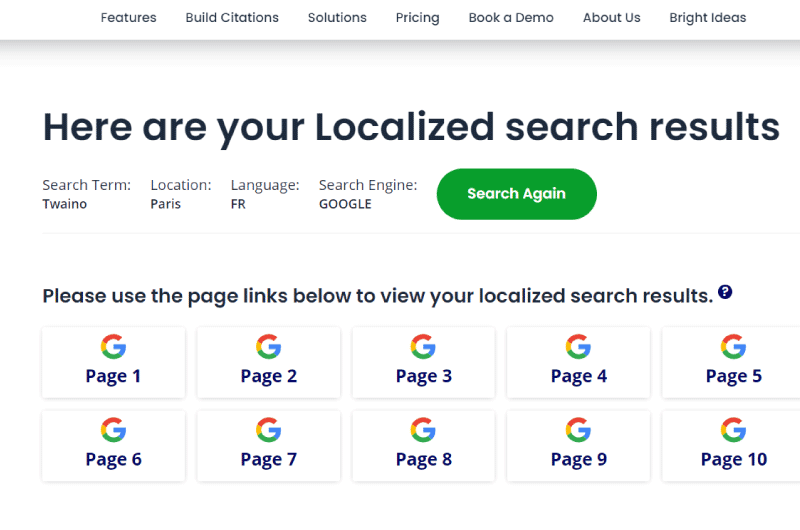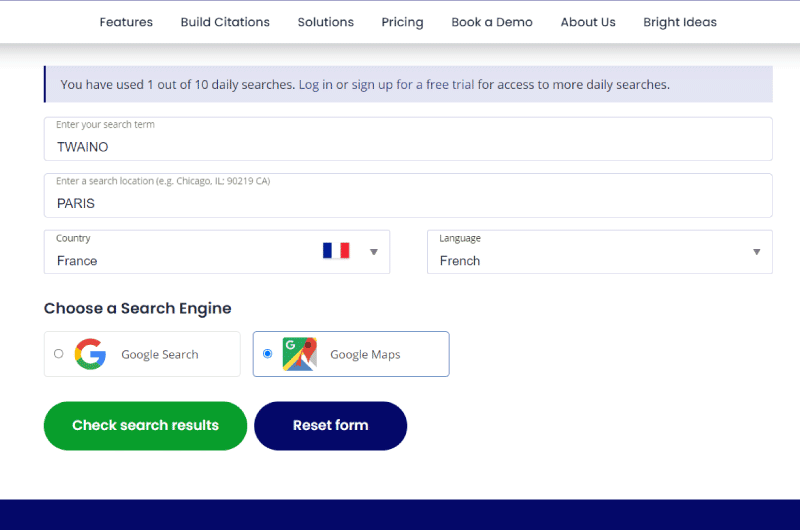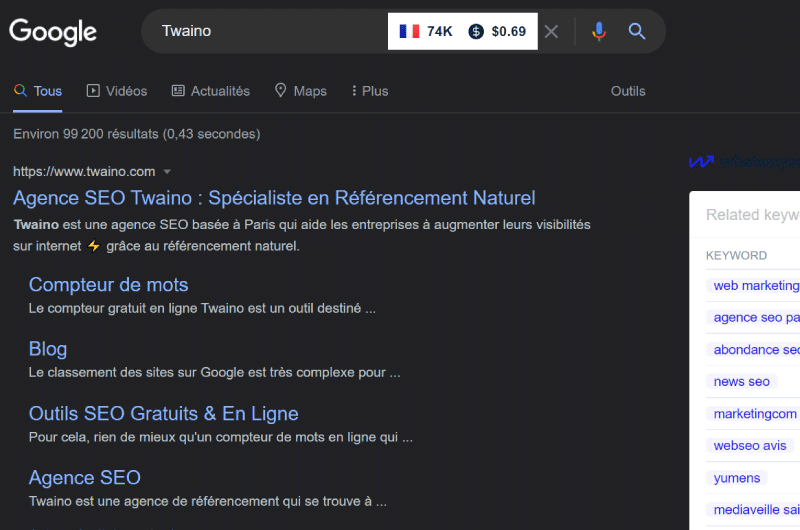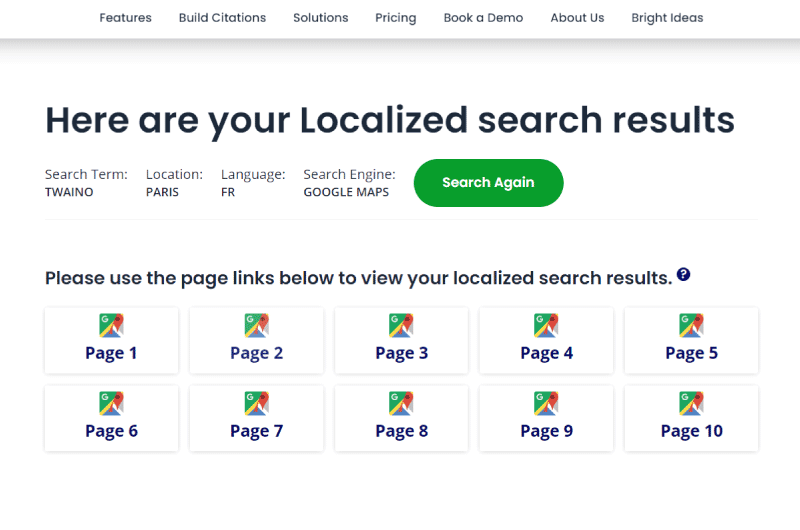 Company : Local SEO Tools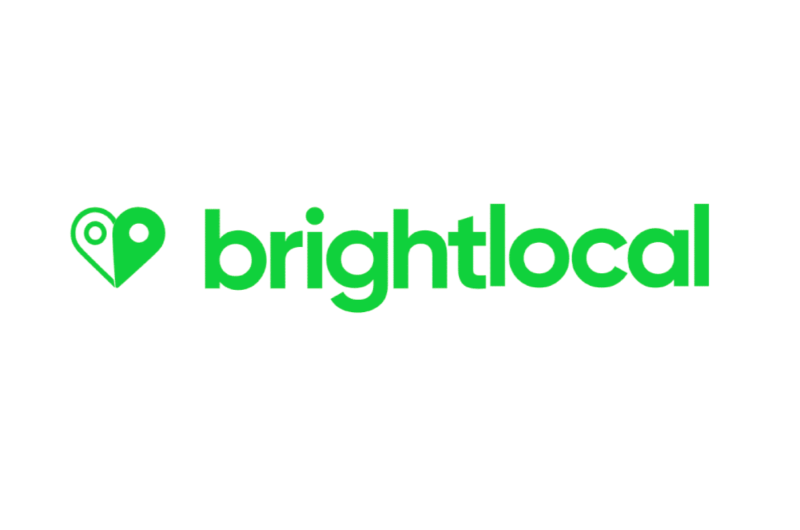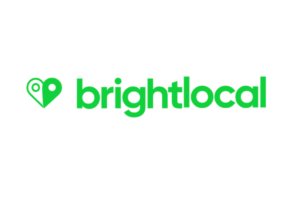 Bright Local is an English local marketing company, founded in 2015 by Myles Anderson. It specializes in the creation of digital communication tools and software. Its purpose is to help marketers from local businesses or agencies improve their communication methods.
To date, nearly 80,000 marketing experts have already used the tools offered by Bright Local in their various communication strategies. These tools are constantly being improved, in order to adapt to new technological updates and to satisfy increasingly demanding requests.
Bright Local offers a free SEO tool that allows you to do localized searches. By using the local search tool, you can make precise queries by specifying just the city or the code.
Finally, Bright Local enjoys a certain notoriety, which has earned them appearances in the biggest media in the world. Their research has been published on Bloomberg, Fast Company, CNBC, Inc. and many other outlets.
Contact : Local SEO Tools
Social Media : Local SEO Tools
Others Tools : Local SEO Tools
Alexandre MAROTEL
Founder of the SEO agency Twaino, Alexandre Marotel is passionate about SEO and generating traffic on the internet. He is the author of numerous publications, and has a Youtube channel which aims to help entrepreneurs create their websites and be better referenced in Google.