Keywords by Search Engine | Soovle
Short description : Keywords by Search Engine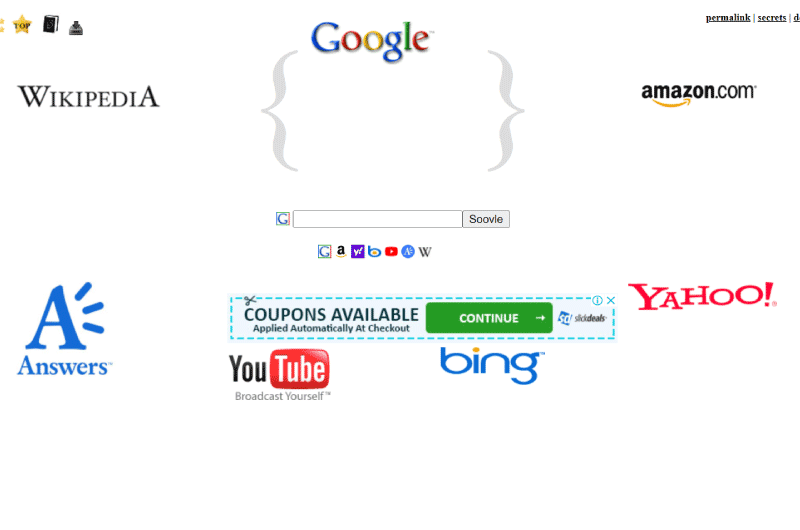 What is Soovle? A customizable engine that provides suggestion services from all major providers in one place.
Long Description : Keywords by Search Engine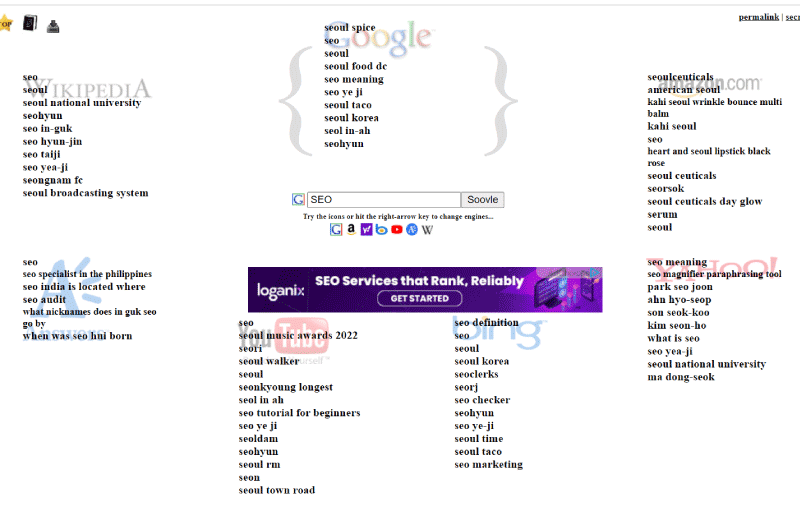 Description Soovle Keyword Tool
To optimize a website, many people focus on
searching for keywords
on Google. 
However, other search engines are also an opportunity to increase the visibility of your brand online. 
Soovle is a keyword research tool that takes into account Google, but also other search engines such as Bing, Wikipedia, Amazon, YouTube, etc. 
What is Soovle Keyword Tool? 
Soovle Keyword Tool is an SEO tool that allows you to get keyword suggestions and generate useful analyzes to optimize your web pages for search engines. 
Generally, keyword generators rely on a single search engine (or one at a time) to provide their suggestions. 
Soovle on the other hand works with more than 15 search engines at once to generate keywords. 
Soovle Keyword Tool: How can the tool help you? 
The major advantage with Soovle is that the tool allows you to access all the queries associated with a main term from several search engines on a single interface. 
Although Google remains the leader in online search, optimizing your web pages for other search engines can be an additional source of boosting traffic and brand visibility online. 
Not everyone uses Google and the engine is not always the most used in certain countries. 
Also, many Windows users voluntarily use Bing because it is the default search engine configured on their computer.
So if you want to explore traffic sources other than Google, Soovle can be a useful keyword research tool. 
Soovle Keyword Tool: How to use the tool? 
1. Get Keyword 
Soovle is dynamic, meaning the tool automatically generates keyword suggestions as you type your keyboard. You are therefore not obliged to click on a button before launching the search. 
In the screenshot above, we can see that Soovle has provided a list of keywords associated with the search term "PS4" from search engines: 
Google 

YouTube 

Amazon 

Wikipedia 

Bing 

Yahoo!

And Answer 
Next to the search field, you have a "Soovle" button to be redirected to an engine and continue the search. 
Google is the engine chosen by default, but it can be changed by clicking on one of the icons listed under the search bar.  
2. Save keyword suggestions 
To save the keyword suggestions generated by Soovle, click on the save logo located at the top of the page. The tool will automatically export the data into a spreadsheet. 
3. Choose search engines for keyword research 
To specifically choose the search engines on which data will be collected, click on the "Engines" link in the upper right corner of your screen. 
Drag and drop the search engines of your choice. 
Soovle Keyword Tool: Features
Soovle has several features, the most important of which are: 
1. Takes into account more than 15 search engines 
The first feature of Soovle is that the tool collects data from more than 15 search engines to generate keyword suggestions. 
The tool also offers some search parameters to choose yourself which engines you want the keyword research to focus on. 
This can be useful for discovering user queries on search engines other than Google.  
2. Offers a simplified interface 
When a tool offers an overloaded interface with a multitude of functionalities, the user can very quickly feel inundated with all the information. 
Soovle is a simple tool with a very easy to master interface. By accessing Soovle, you have a classic search bar on the tool's interface with some features to configure your searches. 
3. Ability to export reports 
Soovle offers a functionality for exporting generated keywords. Which is quite handy and makes the data gathering step in your keyword research process easier. 
After searching for a term, you can save the suggestions offered to you by exporting them to an external document. You can then better organize them or share them with collaborators if you work as a team. 
4. Get keyword suggestions 
As a keyword research tool, Soovle unsurprisingly has a keyword suggestion feature. 
These suggestions contain both generic keywords and long-tail phrases. 
They can also be configured to specifically choose the search engines that will be taken into account. 
5. Image search 
In addition to textual search, Soovle also allows searches from images. 
For example, you can choose the logo of your brand, choose a few search engines and then discover the keywords that are associated with the logo on these engines. 
Soovle Keyword Tool: Advantages and Disadvantages 
Advantages 
Soovle is a 100% free keyword research tool. Unlike

other free tools

that also offer freemium plans, Soovle is completely free with no limitations in features, without having to subscribe or pay any fees.  

Soovle has a fairly advanced algorithm with some cool features that can help you with your

keyword research strategy

.

If you have a blog, a professional website or an online store, Soovle provides enough relevant keyword suggestions that you can use to manage your SEO strategy. 
Disadvantages
Although Soovle remains an extremely easy to use tool, it must be recognized that its interface is old-fashioned and does not really make you want to.

Soovle has technical support that you can contact if needed. 
At the same time, for such an easy-to-use keyword research tool that is free to access anytime, you will rarely need to contact customer service. After all, even the Google search page does not have technical support. 
Soovle Keyword Tool: Pricing 
The tool is completely free. No subscription or freemium plan.
Videos : Keywords by Search Engine
Images : Keywords by Search Engine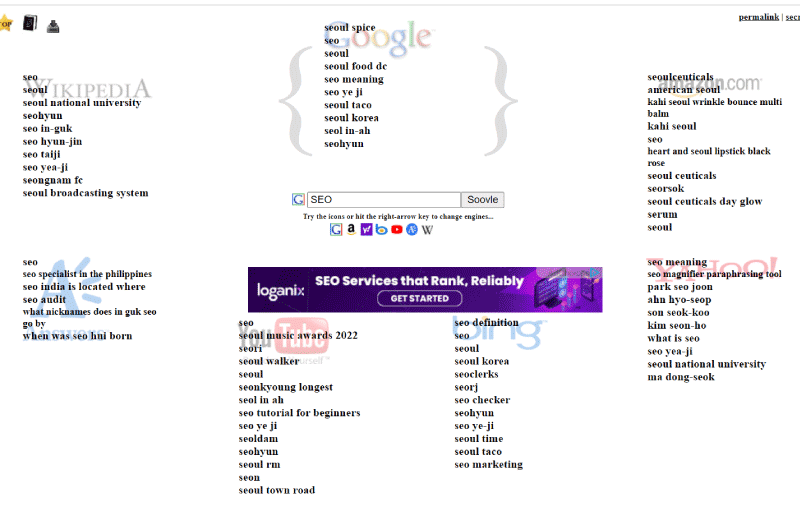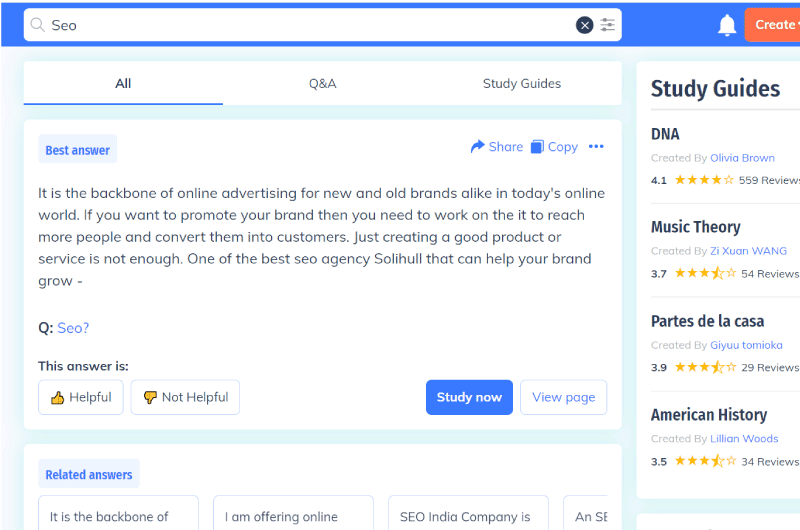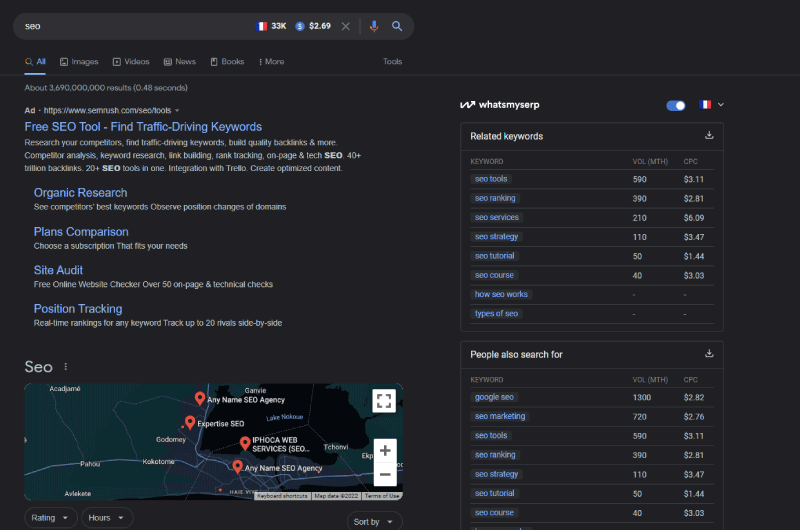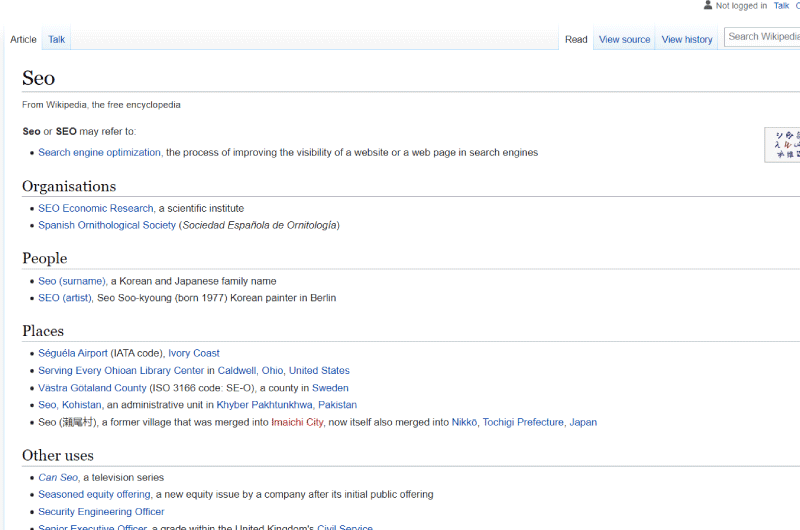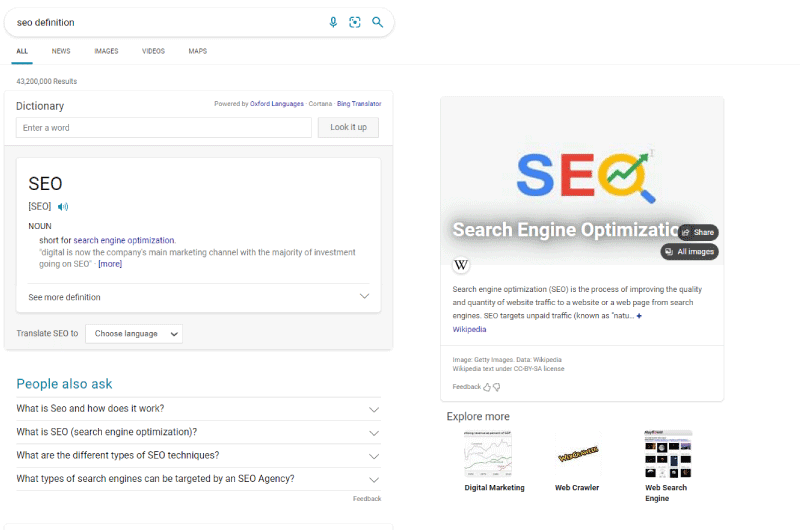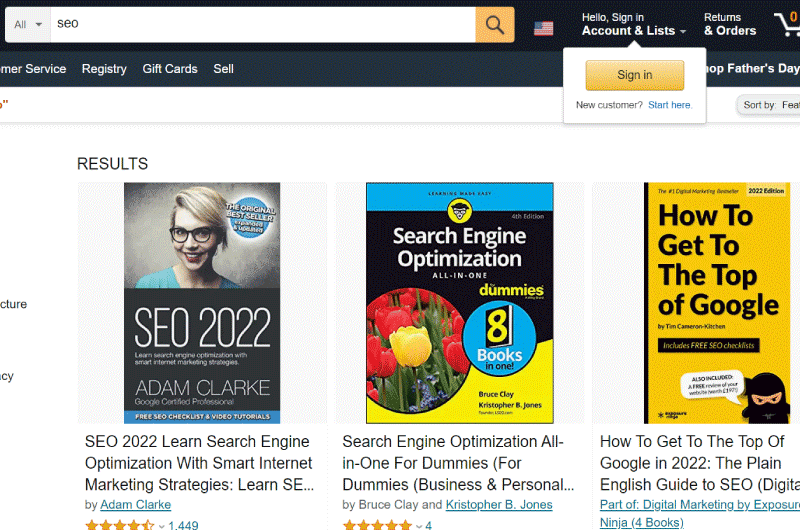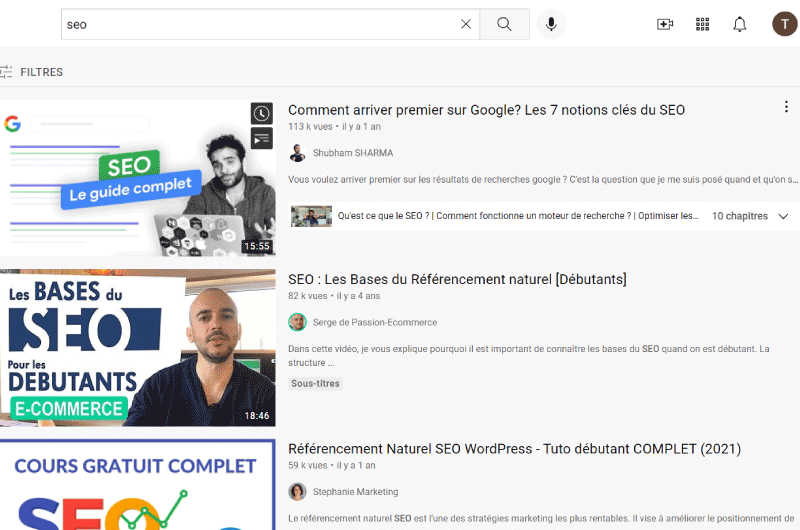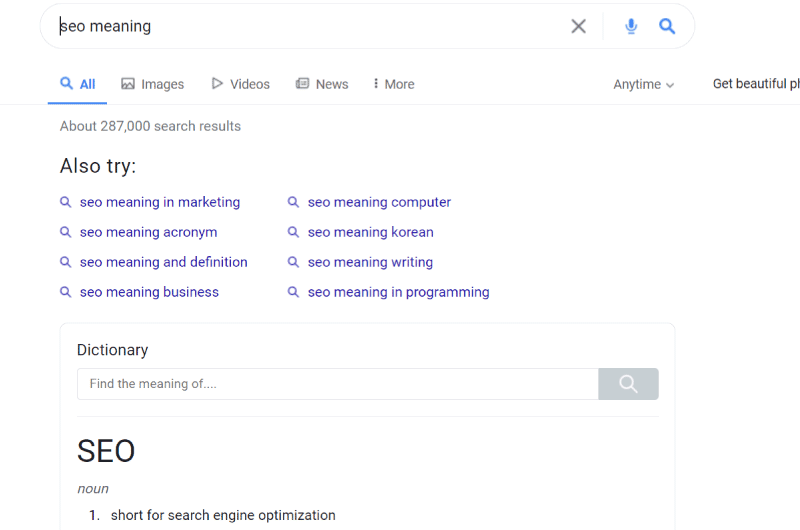 Company : Keywords by Search Engine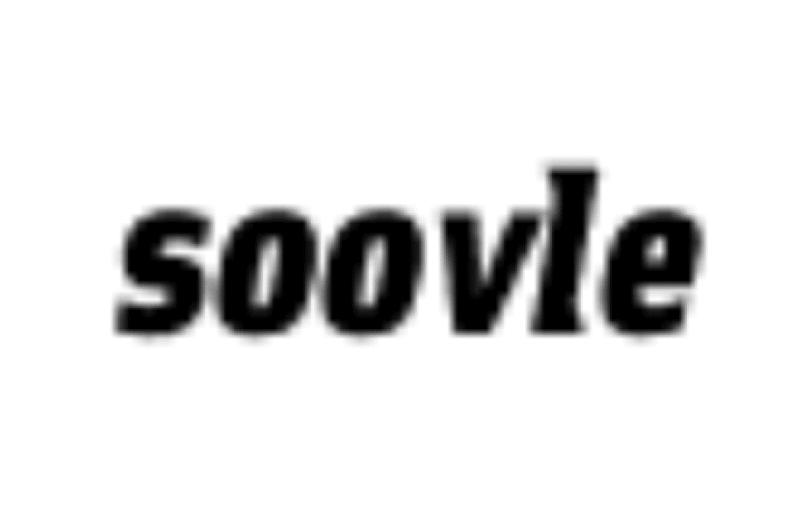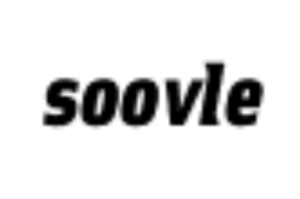 Soovle is an SEO tool that is used to find keywords. Its platform is easy to use. This therefore makes the tool very intuitive with an easy grip.  
Soovle indeed allows the optimization of web pages for search engines through in-depth analyses. Unlike other keyword generators, which mostly rely on a single search engine, this one uses at least 15 search engines at a time.
Thus, Soovle is a great help for content design and can inspire SEOs during a search. The following elements characterize it: 
simplified interface;

get keyword suggestions;

export of suggested keywords;

image search…
Contact : Keywords by Search Engine
Social Media : Keywords by Search Engine
Others Tools : Keywords by Search Engine
Alexandre MAROTEL
Founder of the SEO agency Twaino, Alexandre Marotel is passionate about SEO and generating traffic on the internet. He is the author of numerous publications, and has a Youtube channel which aims to help entrepreneurs create their websites and be better referenced in Google.