Keyword Tracking | Unamo SEO
Short description : Keyword Tracking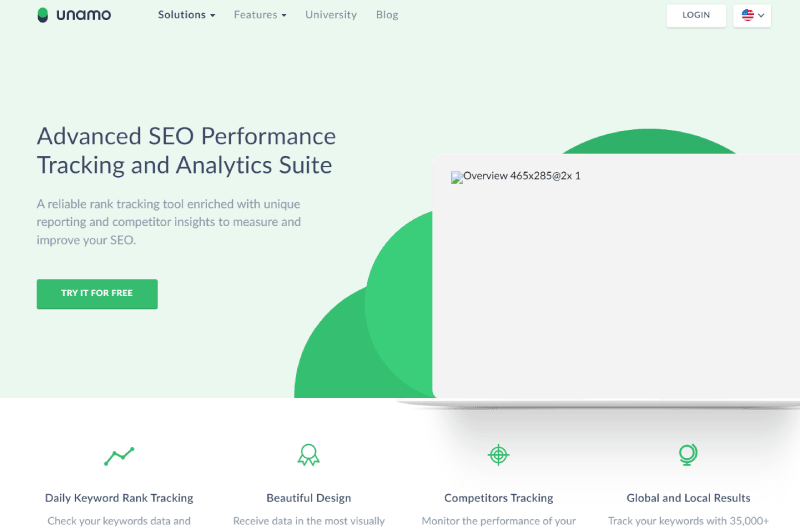 Unamo is SEO software used by web marketers today to test and improve the SEO performance of their websites.
Long Description : Keyword Tracking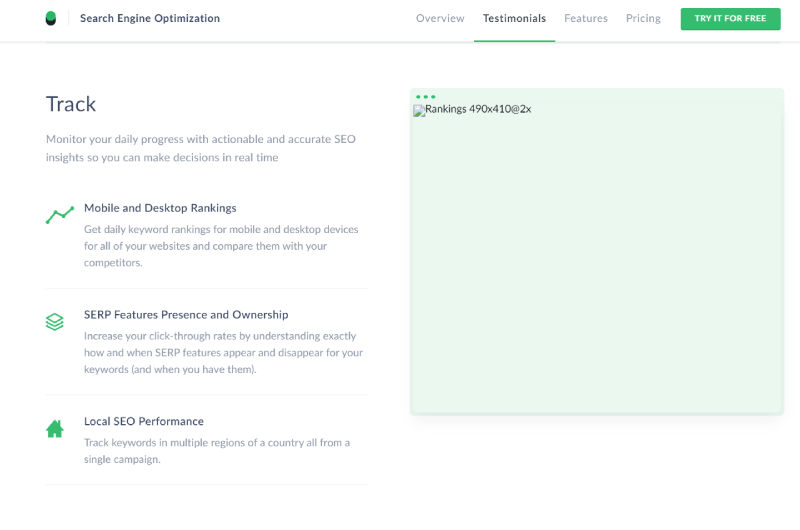 Description Unamo
When your website is optimized, it responds very quickly and more easily to requests from Internet users and thus gains authority in the field.
This highlights how important it is for any business to optimize its website for search engines.
To carry out this task, the Unamo tool has been developed to help webmarketers to better rank their website on search engine results pages.
We will discover in this description the best features of this tool.
Unamo SEO is a cloud-based website optimization (SEO) platform suitable for businesses of any size.
It is a tool intended to examine the ranking of keywords as well as the backlinks of your website in real time.
It also allows you to generate reports that allow you to study problems related to the SEO of your website.
Unamo SEO offers powerful features that allow you to monitor keywords from different search engines around the world and create keyword categories for easy analysis. 
As well as giving you warnings about lost or broken links on your website, the tool provides reports of any website crawl issues to give you an idea of ​​how well your content should perform. be adjusted.
You also have the option of entering the URLs of competing websites to see how others are using the same keywords as you.
Additionally, you can do a page link comparison as well as keyword ranking for a specific topic. 
Unamo SEO gives you the ability to monitor your website's presence in search engines and drive more organic traffic to it. 
Now it is also possible to set up multiple campaigns within the same domain to monitor different pages, keywords or engines. 
Here are some of its functions in detail:
's social networks Unamo
function Thanks to the social networks function, the tool allows you to protect your brand and strengthen the online customer relationship.
With Unamo, it is possible to see when a user mentions your brand or when one of your targeted keywords appears on the Internet. 
To ensure that you have a correct backlink profile, you need to keep up to date with all the citations of your website on the internet.
The platform also offers a great opportunity to acquire customers who are dissatisfied with a competitor's products or are looking for solutions to problems. 
With this information, you can protect your brand, acquire new customers, and reach the most influential authors related to your keywords. 
Plus, it gives the ability to monitor mentions across countries, not just languages. It's a really valuable tool, which will help you stay up to date on these different market segments.
Unamo Conversion Feature
Unamo Conversion provides information about how users behave and interact with your website. 
Plus, it reveals anything that may be compromising conversion on your website and fixes them instantly.
The best way to understand your visitors is to seek to understand how they interact and behave with your website.
To do this, you need to be interested in the pages on which they spend more time and on what they are more used to clicking.
It is to this concern that the unamo tool responds by offering its users the conversion function.
The feature also gives you the ability to view user sessions through heatmaps and monitor them across different devices, operating systems, and more. 
This information undoubtedly has an impact on your relationship with customers.
Future
plans You may get detailed information about which users are using certain keywords and how those particular people are navigating the page. 
The main goal of every online website is to convert visitors into actual customers.
This goal can be achieved when you can be able to get enough data about these visitors in a constant learning process. 
With Unamo allowing you to track all actionable data about your business, you can learn and improve your marketing efforts.
So if you need an optimization tool to increase your website's ranking on search result pages, Unamo can be an effective solution for you.
Videos : Keyword Tracking
Images : Keyword Tracking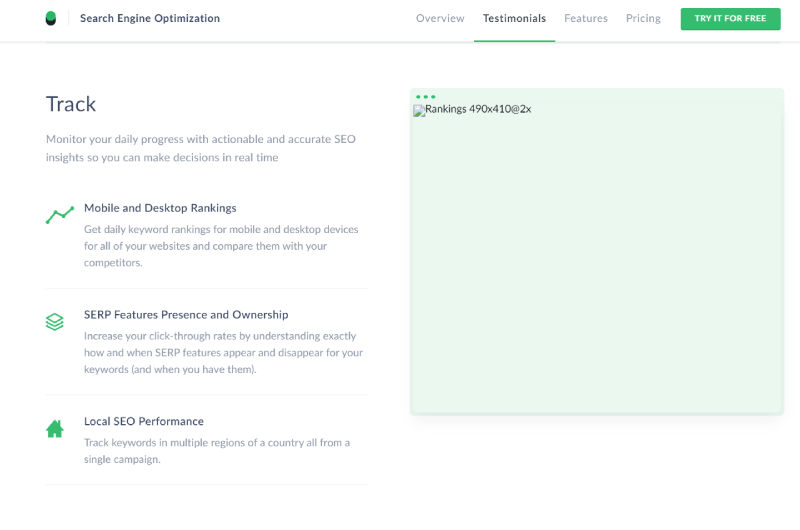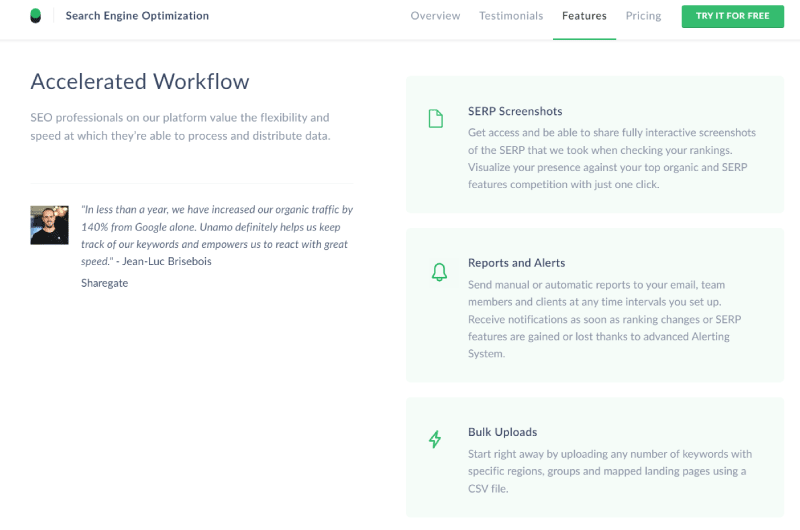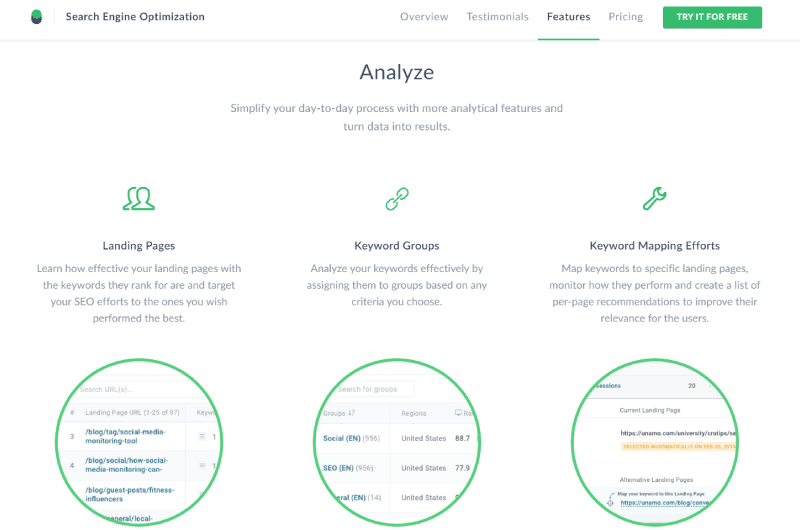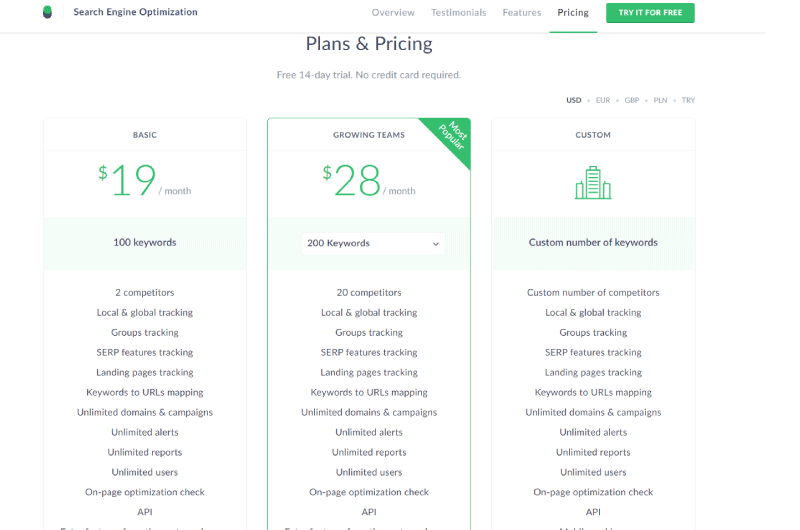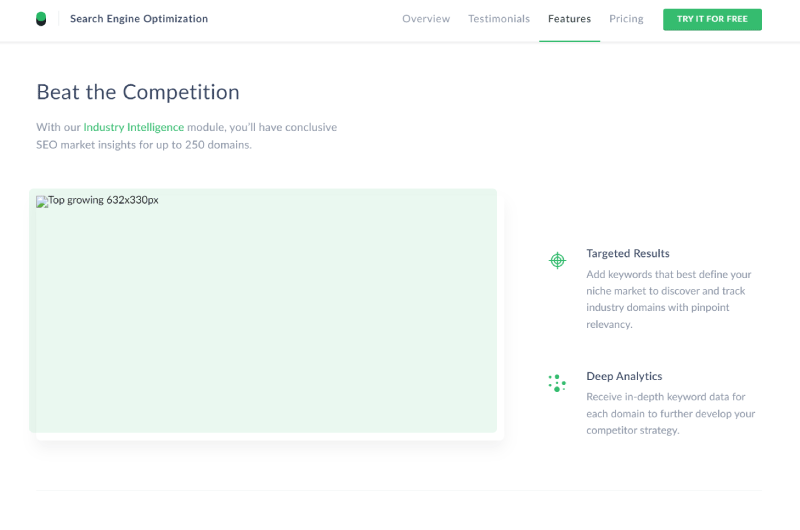 Company : Keyword Tracking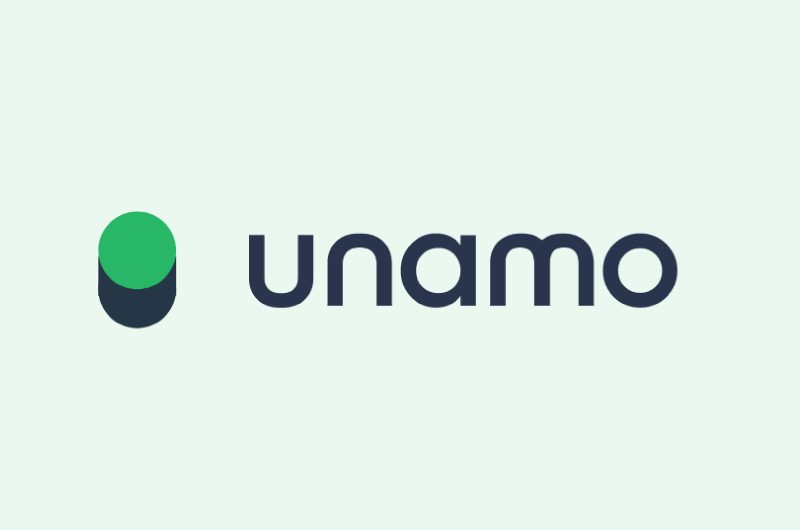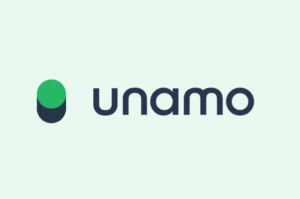 Unamo SEO is an SEO tool that makes it easy to optimize your site's web pages for search engines. It is actually a software package that assists in improving the visibility of your site. 
With Unamo SEO, you can do a complete SEO audit of your website. Thus, it allows you to see the different performances of your website in order to improve your content marketing. 
Specifically, Unamo SEO is an advanced suite of complementary tools that also allows you to monitor the competition to better refine your SEO for good rankings in the SERPs. It is therefore aimed at marketers, SEOs, SEO specialists, but also at SMEs that have websites.
Contact : Keyword Tracking
Social Media : Keyword Tracking
Others Tools : Keyword Tracking
Alexandre MAROTEL
Founder of the SEO agency Twaino, Alexandre Marotel is passionate about SEO and generating traffic on the internet. He is the author of numerous publications, and has a Youtube channel which aims to help entrepreneurs create their websites and be better referenced in Google.