Keyword Developer | Keyword Revealer
Short description : Keyword Developer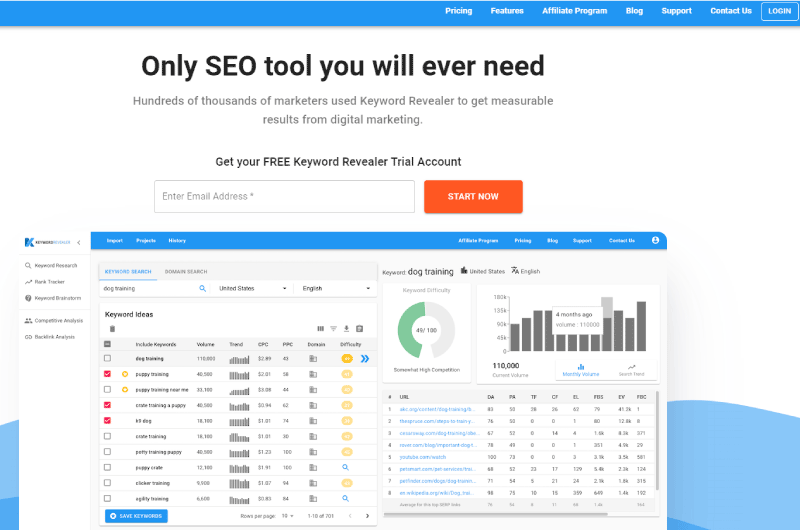 Maximize your chances of being found on the internet with the right keywords by using Keyword Revealer.
Long Description : Keyword Developer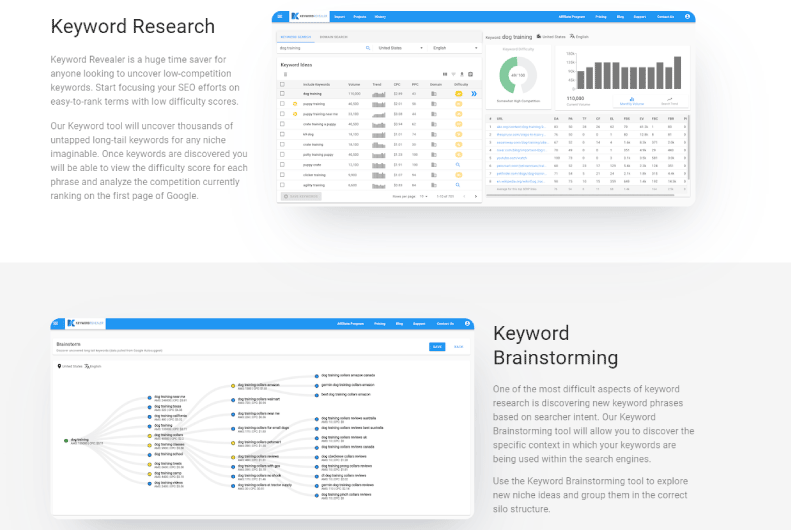 The reality is that when no one searches for your keywords, no one will find you, that means you won't get any traffic or conversions.
This is why it is important to find the keywords that your audience is looking for on the internet and that have less competition.
It may seem like a difficult analysis, but with Keyword Revealer it's even easier and more effective.
The tool allows you to examine keywords to find those with the most ranking potential for your website.
Without further ado, here's how it works:
Keyword Research
In the Keyword Revealer dashboard, you can click on "Today's Searches" or "Saved Searches". Both of these options will give you an overview of all the keyword searches you have ever done.
To launch a new search by keyword, you will use the "Search by keyword" field. Enter the new keyword in the keyword field. Choose your preferred search location and search language, then click "Search".
It is easy to perform keyword research using Keyword Revealer.
Changing your search location and language will also change your search results. 
Changing the search language can change the keyword output you receive, while changing the search location can change the average monthly keyword searches.
The results page will display information in the following categories:
MSV (the number of average monthly searches);

Volume trends (for the last 12 months);

CPC (approximate cost per click);

Profit (potential monthly revenue that can be made from ad clicks);

Words (Number of words);

Domain (exact domain match availability);

Difficulties (This is the difficulty ranking of the keyword. The lower the score, the better).
The default setting only displays ten results. This saves users from feeling overwhelmed by seeing a lot of data on their screen. 
If you want to see more results, just change the configuration. You can accomplish this by using the drop-down menu which is just below the "Filter" button.
You can filter search results by keywords.
Keyword Revealer can be used to research keywords in two ways: traditional keyword-based research and competitor-based research.
Traditional Keyword Research
Once you've logged into your account, you can search using your seed keyword for your website's primary niche or topic. You can refine your search results by selecting the Google database of the country from which you wish to receive the keywords.
This is great for improving search engine optimization in your country. You can also choose the language of your search query to get more targeted results.
Competitor-Based Keyword Research
If you want to know what keywords your competitors are using, you can reverse engineer your research. Type in your competitor's website URL and click "Search". This will show you what keywords your competitors are ranking for.
 Keyword Data
For your researched seed keyword, you will get keyword ideas. 
For each keyword idea, you can see typical keyword information, such as cost per click for PPC ads and monthly volume for organic keyword research. 
Keyword Revealer also has a Profit column. This section will show you how much revenue you can potentially earn from ad units by ranking high for a chosen keyword.
This metric is great for bloggers who want to monetize their site by running ad blocks. 
If you don't like the results you receive, you can simply filter the results to find more effective keywords that best suit your needs.
Other keyword data includes volume trends, exact domain name availability, word count, and difficulty score. 
Keyword Difficulty Keyword
difficulty is the level of difficulty to rank on the first page of the SERPs for a keyword. The number of keywords you can evaluate per day is limited, depending on the price plan you have purchased. 
Along with the difficulty score, you'll also see the search volume for that keyword over 12 months as well as trends over the years.
The Social category will show you all the social shares of all the top ranking pages. This information tells you how shareable a page is. 
Looking at the most shared pages can give you insight into which keywords and content are garnering the most likes, pins, and tweets. You can see FB Comments, FB Shares, Pinterest Shares, and Tweets.
The Domain Strength category shows you Moz's domain authority for each particular page. You can use this data to determine how easy or difficult it will be to rank for your keywords. 
This includes Moz Page Authority, Moz Domain Authority, Moz Rank and external links.
The Optimizations section on the page will show you the top 10 results sites that use the keyword in their meta description, title, URL, and H1. 
You will also see the number of words found on the page, the number of keywords found on the page, and whether the site uses AMP.
Saved Keywords tab
The keywords you rate are not saved automatically. 
You must click the blue 'Save' button to add a keyword to your keyword list in the 'Saved Keywords' tab.
You can save keywords, delete them or download them in CSV format.
 It's easy to delete a keyword from the Saved Keywords tab. Simply select the appropriate keyword and click the trash can icon. 
You can also download saved keywords. Go to the top right section and click on the blue "Download CSV" button.
 Rank Tracking
Looking at your keyword rankings is a great way to see the effectiveness of your SEO campaign. If your results continue to increase, then you are obviously doing something right. 
However, if your ranking continues to drop, something needs to be done to reverse this trend.
Keyword Revealer's Rank Tracker simplifies your SEO workflow. You can observe your keywords directly from the tool, instead of having to use other software. 
Go to the Rank Tracker option in the sidebar and select "Add Project Tracking start tracking your site's keyword rankings. You can only track keywords on Google.
You can easily add keywords to track their rankings. Note that you can only follow on Google.
The tool will then take you to a page where you can find information about the keywords you are tracking. 
Eventually, you will be able to see your position movement on the SERPs for the keywords you have selected.
Videos : Keyword Developer
Images : Keyword Developer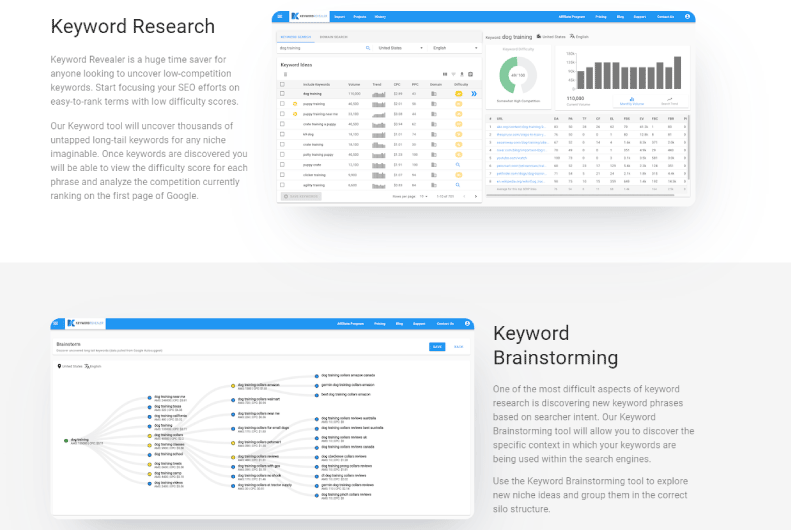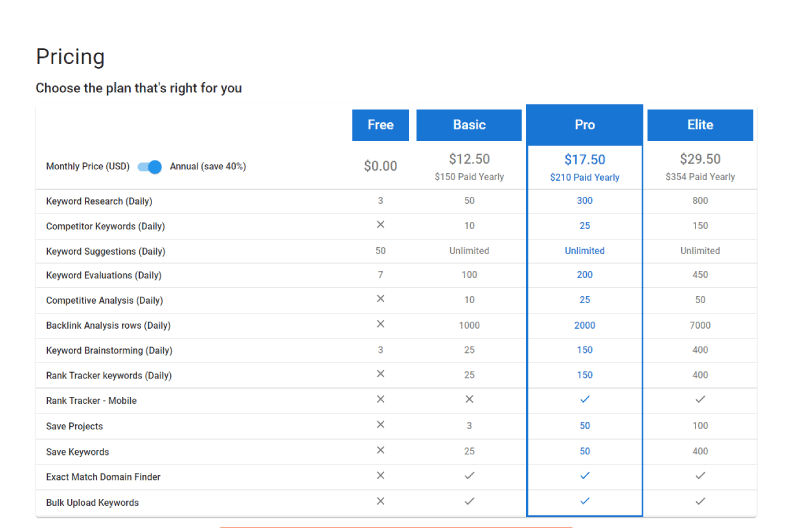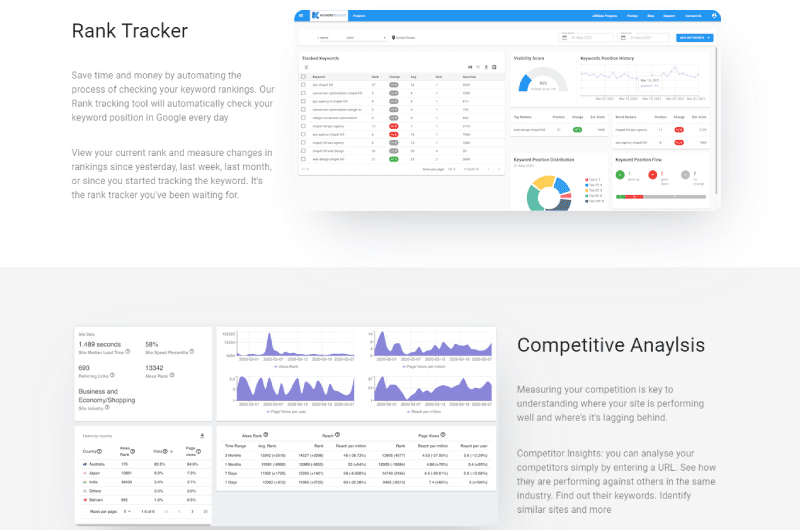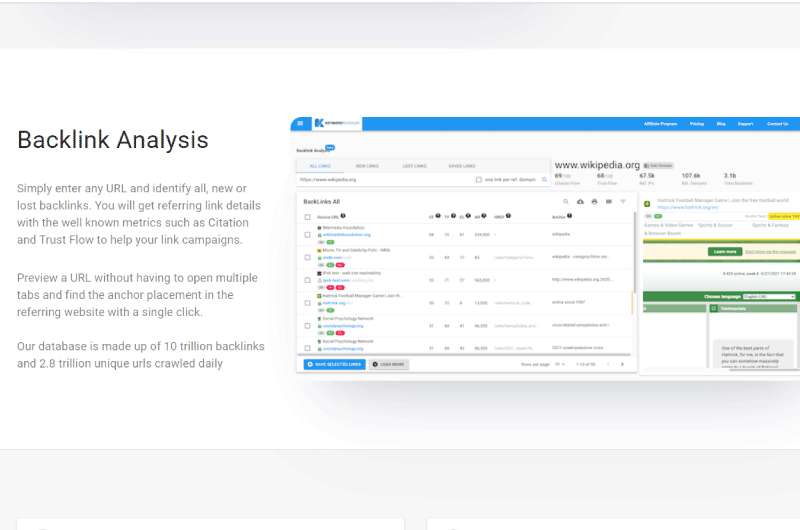 Company : Keyword Developer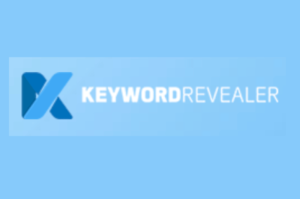 Keyword Revealer is an SEO platform, which offers many SEO tools for web marketers. It has been specially designed so that they can improve their various SEO strategies.
Among the SEO tools of Keyword Revealer, we distinguish, first of all, the keyword research tool. 
This tool allows platform users and website owners in general to discover keywords with low competition, easy to rank and with accessible scores. 
It also helps unearth long-range and untapped keywords. This, to ensure sites, a better ranking in search engines.
Besides the keyword research tool, Keyword Revealer offers many other SEO tools. These include rank tracking and competition tracking tools, among others. A backlink analysis tool is also available on the platform.
Contact : Keyword Developer
Social Media : Keyword Developer
Others Tools : Keyword Developer
Alexandre MAROTEL
Founder of the SEO agency Twaino, Alexandre Marotel is passionate about SEO and generating traffic on the internet. He is the author of numerous publications, and has a Youtube channel which aims to help entrepreneurs create their websites and be better referenced in Google.