Keyword Typo Generator | Internet Marketing Ninjas
Short description : Keyword Typo Generator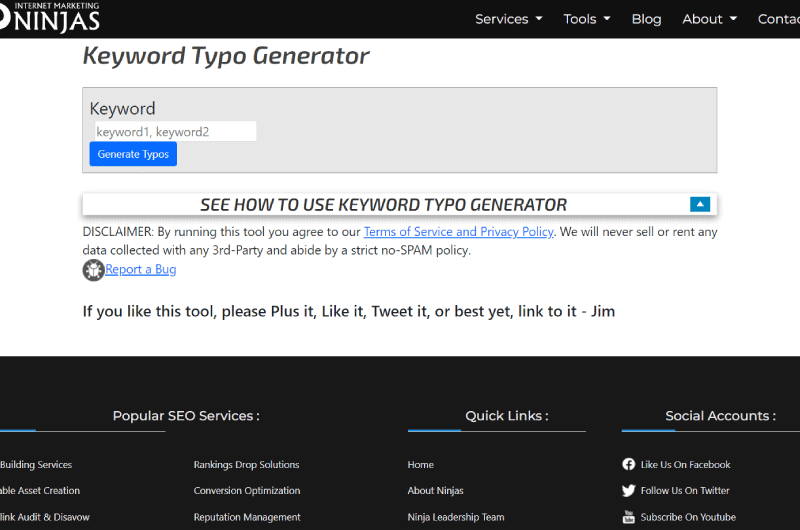 Anticipate the various typos you may have when searching for keywords for your SEO and increase your visibility.
Long Description : Keyword Typo Generator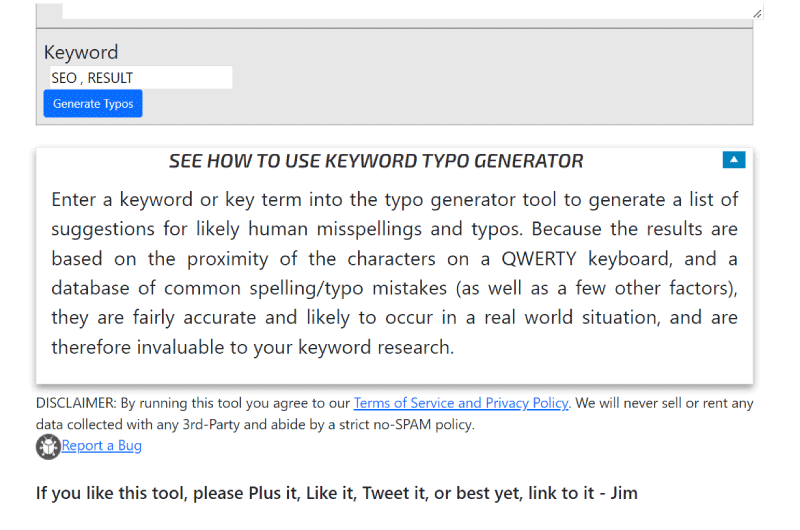 Description Keyword Typo Generator 
Optimizing content for search engines is a process that requires enough patience and a real knowledge of SEO techniques. This involves good writing skills, a good choice of keywords and a good analysis of the competition.
However, some websites, even run by real SEO professionals, have trouble standing out or winning in the SERPs. Several reasons can be the cause.
For example stress, exhaustion or simply small typos when researching keywords for the implementation of the SEO strategy. 
About these small typos, there is a tool that can anticipate them. It is the Keyword Typo Generator tool that I want you to discover in this description.
You will therefore have the opportunity to see his presentation, to understand how to use it, but above all, I will remind you of the close link between SEO and keywords. Let's go!
Presentation of Keyword Typo Generator from IM Ninjas
Keyword Typo Generator is a natural referencing tool registered by the American brand Internet Marketing Ninjas.
It is precisely a keyword typo generator. It gives the possibility to its users to automatically generate a list of suggestions of probable mistakes during their search for keywords.
Whether it's just typos or whether it's spelling mistakes, Keyword Typo Generator can help you identify them.
Indeed, all it takes is a very small mistake when entering certain keywords for the optimization of the content of your web pages to be negatively affected. This is why it is up to you under these conditions to often review the spelling of the keywords you have chosen.
And that's in theory what the Keyword Typo Generator tool lets you do. In reality, the latter assists you in the search for keywords for your SEO so that you do not lack vigilance when you are exhausted or pressed for time.
Its simple interface makes it easy to use. So whether you are a beginner or an SEO professional, you can easily use it. It is also aimed at all digital marketers.
I will end the "Presentation of the tool" section by stating that Keyword Typo Generator is a totally free tool. However, how does it work? I'll give you the details later.
How does the Keyword Typo generator tool work?
The operation of the tool is just as simple as its interface. In principle, the tool gives you an idea of ​​the different mistakes you can make while entering a keyword.
To come up with this list of suggested typos, the designers of the tool relied on the QWERTY keyboard and a database of common typos. In other words, to check your various typing errors, the tool generates said suggestions based on the following three elements:
characters close to the QWERTY keyboard;

a misspelling database;

other factors.
Anyway, the mistakes suggested by the Keyword Typo Generator tool are more or less precise. Plus, they can actually happen when you're writing. 
As such, knowing about said typos is a major asset in your keyword research. It is therefore possible to say that the tool contributes to the visibility of your pages for search engines.
Since the tool is involved in your visibility, doesn't that also mean that it helps you get traffic to your site. 
Finally, as I said, its operation is simple. Just type in the keywords you want in the placeholder to see the different typos you can make. Here is an example to illustrate how it works.
Illustration of how the Keyword Typo generator tool works 
This mini-guide that I propose to you may be useful when using Keyword Typo Generator. Follow me.
First, go to the home page of the tool through its link:
Keyword Typo Generator
.
Then, all you have to do is enter your keyword(s) in the rectangular space in which this is written: Keyword 1, Keyword 2. In my case, I choose as keyword, the term: Keyword Typo Generator.
Start the error generation process by clicking on the blue button at the bottom of the previous rectangular space. It is inscribed with the words: "Generate Typos" in white on a blue background.
Keyword Typo generator will then start loading and within seconds you will have a list of almost every typo you can make. See the following figure:
Here you are at the end of the process. Very simple, isn't it? You can therefore use this tool to easily work on your natural referencing. Keywords play a fairly crucial role in your SEO, it is for this simple reason that entering them well is crucial.
Speaking of the importance of keywords, here are some resources you can consider in your SEO strategy. This is just a simple reminder, I'm not telling you anything.
Use of keywords in SEO: useful advice
In the environment of natural referencing, the use of keywords is at the center of your strategy. And it is not Artificial Intelligence that will be able to demonstrate the contrary. Indeed, this use of keywords influences all your SEO behaviors.
Whether it concerns the choice of content to publish or its promotion, the work around keywords in SEO is no longer something to demonstrate. 
Importance of keywords in SEO
Keywords allow the different pages of your website to be visible in the SERPs of search engines. In principle, before your website is displayed, it is necessary that the request of Internet users is related to the choice of your keywords.
This is what allows search engines such as Bing or Google to present your content as being relevant to the request of Internet users. So, if you want to have a better ranking in the SERPs, your content must be relevant with a good choice of keywords. 
The very issue of referencing is actually the right choice of keywords since it is this choice that will allow you to gain quality traffic to your site. In fact, you will be more visible and you will be able to impose yourself easily in the SERPs.
Types of keywords in SEO
Natural referencing is a matter of content and the creation of this content is a matter of keywords. These are of several types. These are mainly:
Generic keywords;

Semantic keywords;

Long tail keywords;

Local keywords…
The first type of so-called generic keywords is generally composed of 3 words at most. These are words that have a very broad search intent. The competition to rank well on this type of keywords is quite strong, but it has a fairly low conversion rate.
As for the second type of keywords, these are semantic keywords which represent all the keywords that revolve around the main keyword. This type of keywords brings good conversions when they are well exploited. These keywords also reflect a fairly specific search intent.
Regarding the third type of keywords, they are composed of at least 3 words. Less sought after, they nevertheless create more qualified and well-targeted traffic. In principle, ranking for this type of keywords is much easier than other types of keywords. The reason for this concerns the competition around which is to a lesser degree.
Finally, the last type of keywords, local ones effectively promote your local SEO. There is more than one criterion that allows you to make an excellent choice of keywords. What are these criteria ?
Main criteria for choosing a good keyword in SEO
SEO is a matter of technicality and professionalism. Even if you know the different types of keywords, it is just as important to know the criteria for a good choice of your keywords. Here are a few:
Relevance;

Consistency ;

Popularity;

Competition…
Other criteria can be added to the list, but in any case, you can already keep in mind that these 4 criteria are the most important. And besides, among these 4, we can still choose the last two criteria as the truly important ones.
In short, if you are looking for a tool that can help you correct typing errors in your keywords, you can make use of Keyword Typo Generator. It is easy to use and is aimed at the entire SEO community.
Videos : Keyword Typo Generator
Images : Keyword Typo Generator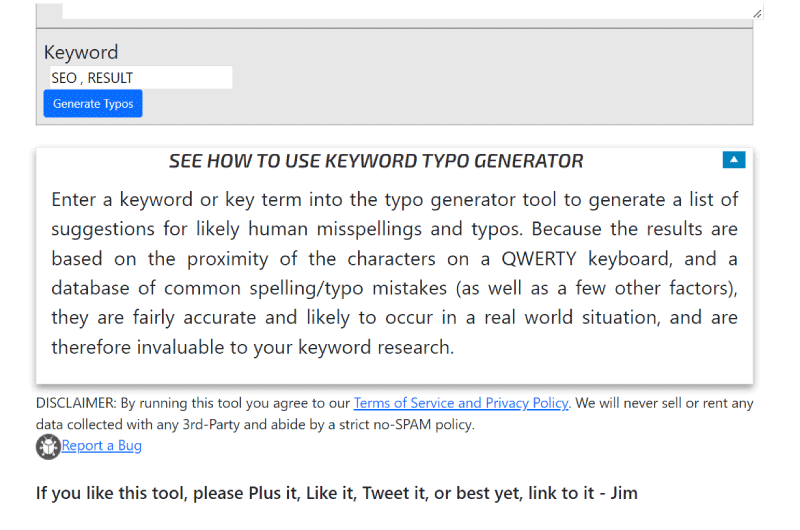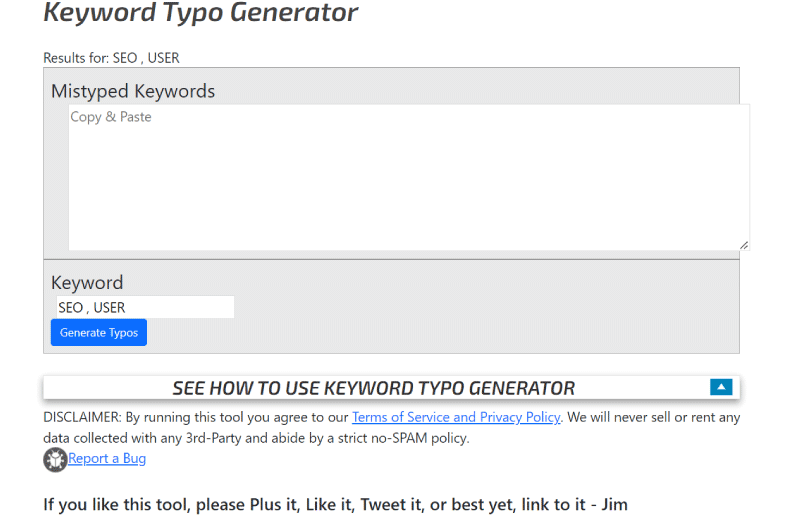 Company : Keyword Typo Generator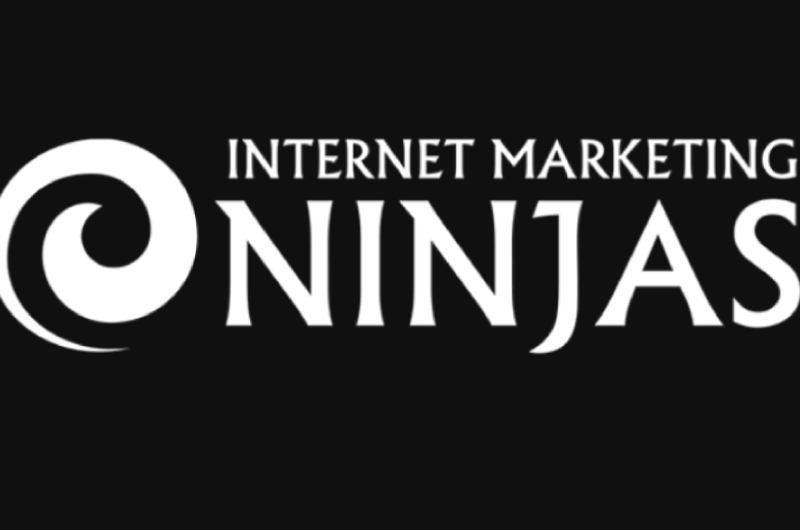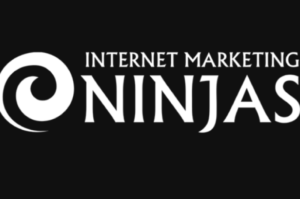 Internet Marketing Ninjas is a company founded in 1999 by Jim Boykin, with more than 10 years of experience in the field of SEO. The company's mission is to help their customers get better traffic to their websites through secure methods.
Internet Marketing Ninjas specializes in optimizing pages and websites for search engines. Based in the United States in Clifton Park, the company is made up of 50 members who are all experts in their fields 
. Internet Marketing Ninjas offers the entire digital community complete digital marketing services, but also SEO services and tools. Among the 87+ tools developed by them, here are some free SEO tools they have developed:
Social Image Resizer Tool;

What's My Browser Size Tool;

HTML Source Code Viewer Tool;

Meta Tag Analyzer;

Domain Age Checker;

Meta Tag Generator & Snippet Preview;

Search Engine Spider Simulator;

Keyword Combination Tool;

URL Inspection Tool…
These tools are aimed at SEO agencies as well as marketing professionals, not to mention companies. They will surely help to improve your various marketing strategies.
Contact : Keyword Typo Generator
Social Media : Keyword Typo Generator
Others Tools : Keyword Typo Generator
Alexandre MAROTEL
Founder of the SEO agency Twaino, Alexandre Marotel is passionate about SEO and generating traffic on the internet. He is the author of numerous publications, and has a Youtube channel which aims to help entrepreneurs create their websites and be better referenced in Google.