Identify Owners | SpyOnWeb
Short description : Identify Owners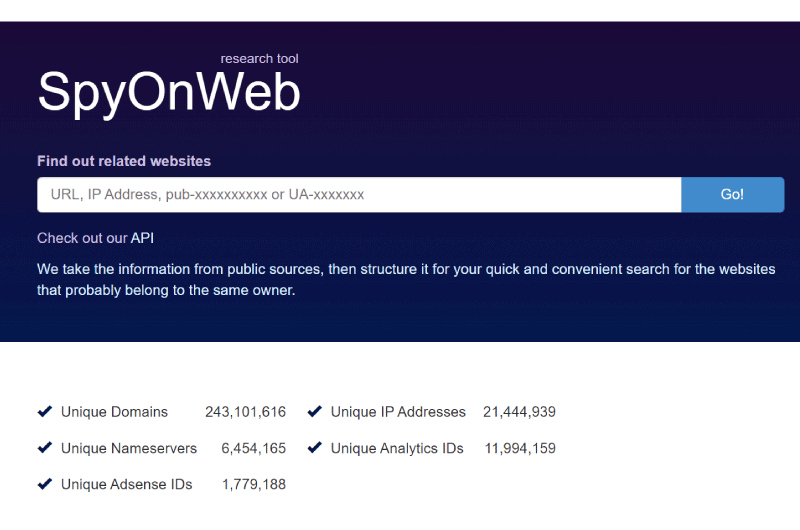 Discover this free online service that identifies all sites that belong to the same owner.
Long Description : Identify Owners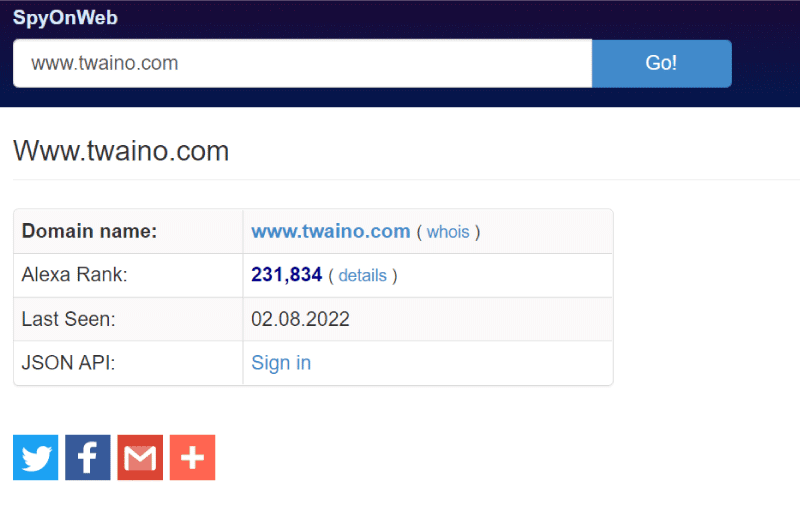 Description SpyOnWeb
SpyOnWeb is a free platform that identifies websites that possibly belong to the same owner. 
To achieve this, SpyOnWeb is equipped with algorithms that explore public resources and list all the websites that share the same IP addresses or the same Google Adsense or Google Analytics identifiers and many other indicators in addition. 
What is SpyOnWeb? 
SpyOnWeb is a free online service that allows you to identify all websites that might belong to the same owner. 
This can be useful for analyzing the competition and proposing a more competitive SEO strategy. 
SpyOnWeb accesses public resources and collects information such as IP addresses, server names, Google Analytics and Google Ads identifiers, Yahoo Publisher identifiers, etc.
To link sites that (possibly) belong to the same owner , the tool will group websites that have similar information. This gives a fairly relevant result in most cases. 
SpyOnWeb: How to use the tool? 
Using SpyOnWeb is very easy and accessible to everyone. 
To get started, go to the

SpyOnWeb home page 

Enter either the domain URL or an IP address or the static code or advertising ID 

Then click on the "Go!" to start the search. 
After a few seconds of processing, SpyOnWeb will display all the information collected on the domain name or the identifier you have searched for. 
SpyOnWeb: Features 
Identify websites that probably belong to the same owner

Search possible from domain URL, IP address, advertising ID or statistical code

Data collection performed from resources public accessible to everyone 

Free platform. No credit card or registration required before using SpyOnWeb. 
SpyOnWeb: Recommended for ethical use 
Before finishing this mini guide, it is important to remember an important detail. Although SpyOnWeb provides some kind of spying on website owners, this service should only be used for ethical use. 
Here are some cases in which we recommend the use of SpyOnWeb: 
Check if other websites are associated with those of your customers

Find out more about the techniques used by your competitors. It may be worth checking to see if your competitors have other niche sites to support their backlink building strategy. 
They can also create other satellite projects to their main field, such as developing a following on social networks, which can also inspire you. 
Discover site networks. This can be helpful in submitting guest articles.
However, we do not recommend using SpyOnWeb for malicious purposes. 
SpyOnWeb: Pricing 
Service offered free 
SpyOnWeb: APIs available 
SpyOnWeb offers several
APIs that you can consult here.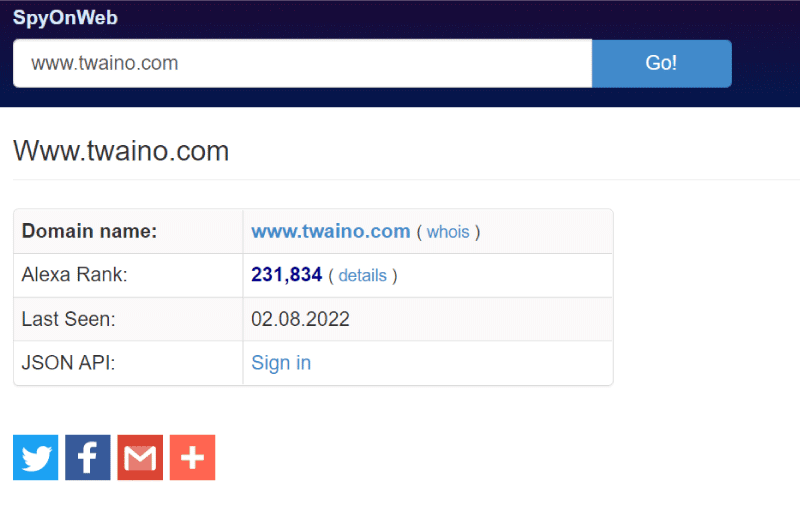 Company : Identify Owners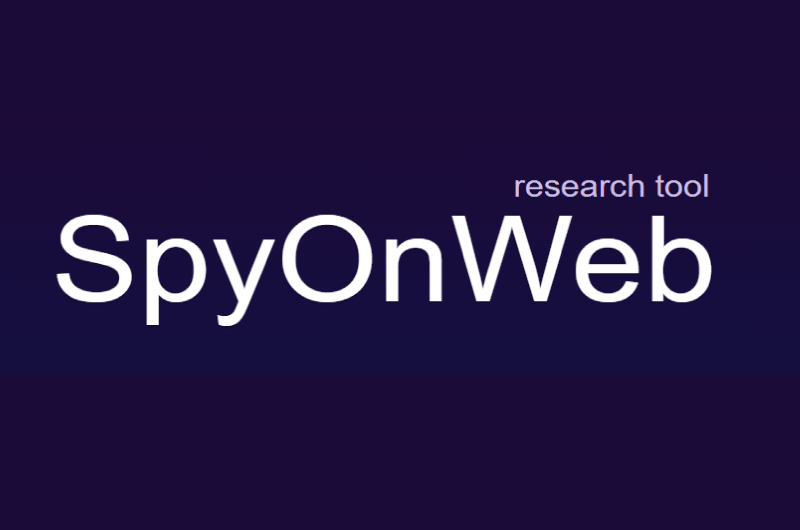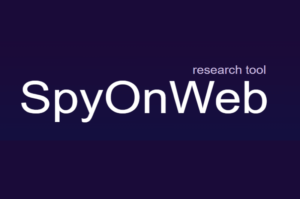 SpyOnWeb is an SEO research tool that helps optimize your website for search engines. It is a platform that uses artificial intelligence technology to help you rank well in the SERPs.
SpyOnWeb is an e-reputation service that searches for sites that belong to the same owner by collecting information from public sources. This tool is interesting in that it allows you to know the websites with the same IP address, advertising codes and statistics. 
Thus, by typing the URL of the website, you can get an idea of ​​your online competitors to improve your various marketing strategies. The tool is therefore aimed at digital marketers, SEO agencies and companies that own websites.
Contact : Identify Owners
Social Media : Identify Owners
Others Tools : Identify Owners
Alexandre MAROTEL
Founder of the SEO agency Twaino, Alexandre Marotel is passionate about SEO and generating traffic on the internet. He is the author of numerous publications, and has a Youtube channel which aims to help entrepreneurs create their websites and be better referenced in Google.