.htaccess Generator | Internet Marketing Ninjas
Short description : .htaccess Generator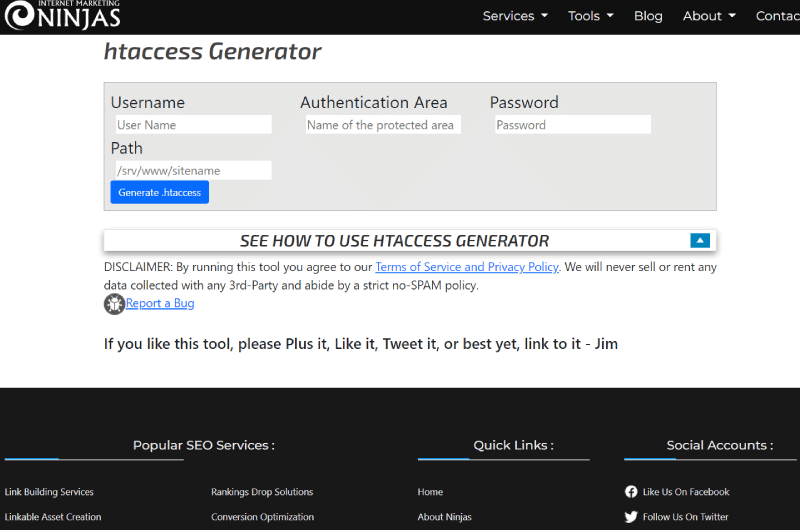 Use the htaccess Generator to generate htaccess code for your site and strengthen its security.
Long Description : .htaccess Generator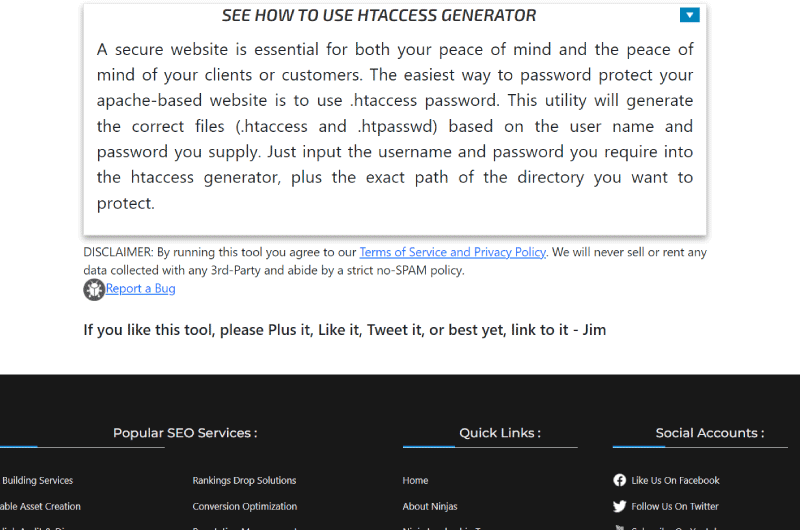 Description htaccess Generator
Did you know that you can generate an .htaccess file to strengthen the security of your site and improve SEO?
Today I am going to introduce you to the Internet Marketing Ninjas htaccess Generator tool which will allow you to create correct .htaccess files based on the username and password you are going to provide.
We also discover how to use this tool with its advantages and disadvantages.
What is Internet Marketing Ninjas htaccess Generator?
Internet Marketing Ninjas htaccess Generator
is a site where you can quickly generate an htaccess code.
This is useful, because sometimes mistakes are made when writing htaccess codes, and it can be difficult to remember all the different codes. By using this generator, you can save time and create a great result.
Indeed, the .htaccess file is a very useful site configuration file that can be used to control the management of your site.
On servers that use Apache, this file allows you to change your website settings without needing to touch the server configuration files.
This is a small text document that is usually in the same place as the index page (usually .htm or .php).
It is this type of file that Internet Marketing Ninjas wants to help you create through its online htaccess Generator platform. It helps you to secure your website based with the use of .htaccess password.
The tool automatically generates the necessary files (.htaccess and htpasswd), based on the username and password you enter.
Since site security is essential for your peace of mind and that of your customers, Marketing Ninjas Internet htaccess Generator will help you keep visitors on your site.
Once you have generated your file, you can install it in the main part of the server or in any folder of the web server that contains specific access controls.
For example, if you want to limit the number of people visiting your web server, you can block access and redirect visitors to those websites.
Marketing Ninjas Internet htaccess Generator generates restriction syntax for rewrite rules in .htaccess files to redirect potential customers in various ways.
It is a system file that must be replicated on all servers. If the syntax is incorrect, the website may be unusable. Always keep the previous .htaccess file handy.
How does the Internet Marketing Ninjas htaccess Generator work?
The htaccess Generator creates the .htaccess file that the Apache server uses to store usernames and passwords for HTTP authentication.
Note that the htaccess file that the tool generates can contain several types of passwords; some may have passwords encrypted with MD5 while others in the same file may have passwords encrypted with crypt and/or SHA-1.
The htaccess file generated by this tool can also help search engine crawlers find specific pages on your website, such as the registration or login page.
This Htaccess file blocks or allows search engine crawlers to access a directory on your site. This is important if you want to maintain a good reputation with the various search engines.
To direct search engine crawlers to index certain pages, many website owners use htaccess files.
For example, the htaccess file contains code that is unique to the tracker and provides directions for unlocking various directories, including administration files and other database files.
How to use the Htaccess redirect generator?
Simply enter the path to each page, such as "about-us.htm", rather than a full URL.
When you use the root, it implies that the operation performed is unrelated to the domain name. If you include a full URL in your input, the generated code will also take the domain into account.
This way you can bind a rule to a single domain or change redirects to another domain.
After entering the path, you need to enter a username and password. You just have to click on "Generate htaccess" to get your code.
The pros and cons of Internet Marketing Ninjas
htaccess Generator Internet Marketing Ninjas htaccess Generator is a free tool that will allow you to create large Htaccess files, unlike other .htaccess redirect syntax generators that limit servers such as 'Apache.
You don't need to be a mod_rewrite expert to use this free tool. All you need to do is familiarize yourself with the necessary htaccess commands and then generate them using the appropriate tool.
As mentioned earlier, the files that htaccess Generator generates also allow website owners who use htaccess to help crawlers find and crawl your pages more easily.
Note that through the code generated by this tool, you can also manage your plagiarism problems.
This is because the search engine indexes for www.abc.com and abc.com have plagiarism/duplicate content issues.
If you want your website to rank higher in search engines, enable htaccess and focus on non-www or www versions of your site.
As for the disadvantages of internet htaccess Generator, Marketing Ninjas. The interface of this tool remains very basic and is not intuitive. Moreover the tool is limited only to generate htaccess code and does not provide any orientation.
Videos : .htaccess Generator
Images : .htaccess Generator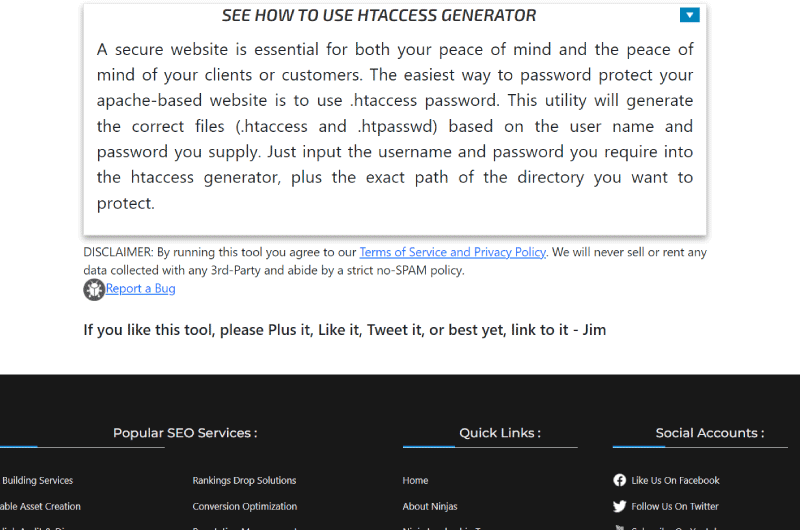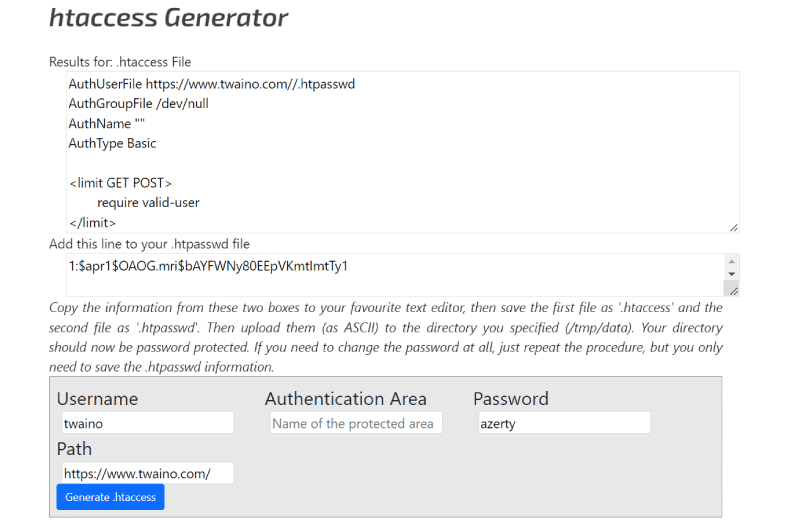 Company : .htaccess Generator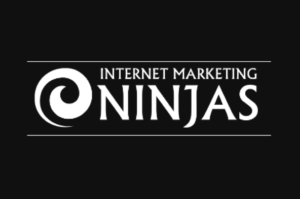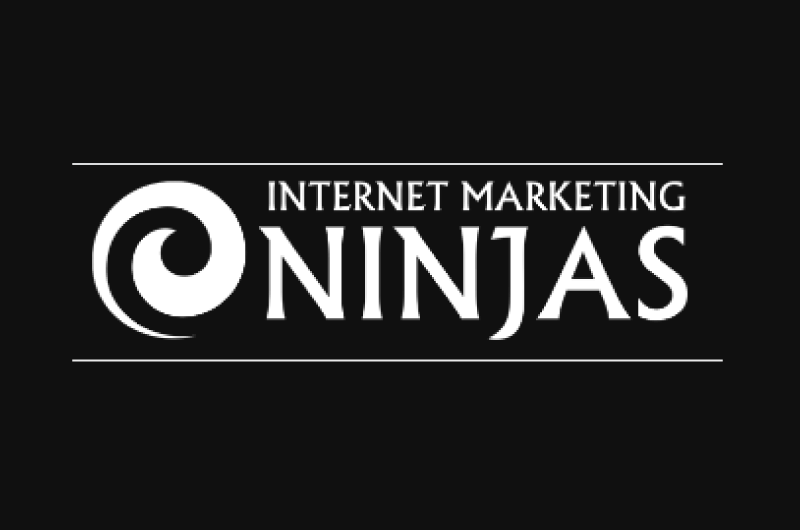 Internet Marketing Ninjas is a company founded in 1999 by Jim Boykin, with more than 10 years of experience in the field of SEO. The company's mission is to help their customers get better traffic to their websites through secure methods.
Internet Marketing Ninjas specializes in optimizing pages and websites for search engines. Based in the United States in Clifton Park, the company is made up of 50 members who are all experts in their fields
. Internet Marketing Ninjas offers the entire digital community complete digital marketing services, but also SEO services and tools. Among the 87+ tools developed by them, here are some free SEO tools they have developed:
Social Image Resizer Tool;

What's My Browser Size Tool;

HTML Source Code Viewer Tool;

Meta Tag Analyzer;

Domain Age Checker;

Meta Tag Generator & Snippet Preview;

Search Engine Spider Simulator;

Keyword Combination Tool;

URL Inspection Tool…
These tools are aimed at SEO agencies as well as marketing professionals, not to mention companies. They will surely help to improve your various marketing strategies.
Contact : .htaccess Generator
Social Media : .htaccess Generator
Others Tools : .htaccess Generator
Alexandre MAROTEL
Founder of the SEO agency Twaino, Alexandre Marotel is passionate about SEO and generating traffic on the internet. He is the author of numerous publications, and has a Youtube channel which aims to help entrepreneurs create their websites and be better referenced in Google.